Pezzo Pizza
Click HERE for locations
Facebook: https://www.facebook.com/PezzoPizzaSG
Instagram: @pezzopizzasg Hashtag: #pezzopizzasg
Pezzo is a pizzeria that thinks out of the box.
In honour of Singapore's 49th birthday, Pezzo has infused the classic pizzas with local sensibilities. It is proud to present its first-ever laksa and rendang pizzas! These two delicious pizzas are the culmination of Pezzo's unyielding research and development efforts. Fun and novel, the two flavours marry well with Pezzo's secret pizza dough.
At Pezzo, fun is a way of life. Their pizzas are inspired by the tapestry of circus life and they go by bold monikers such as "Big Daddy", "Meat Munchers", "Supremo" and "BBQ Bonanza", just to name a few.
Located in prominent shopping malls around the island, Pezzo Pizza is where customers can enjoy piping hot handcrafted pizzas baked daily with fresh and premium ingredients. Best of all, customers can enjoy different kinds of pizza flavours at one go as our pizzas are sold by slices!
We are honoured to be invited by Pezzo on a fun evening of River Cruise ride while tasting their 2 new innovative pizzas!
Our ride of the night!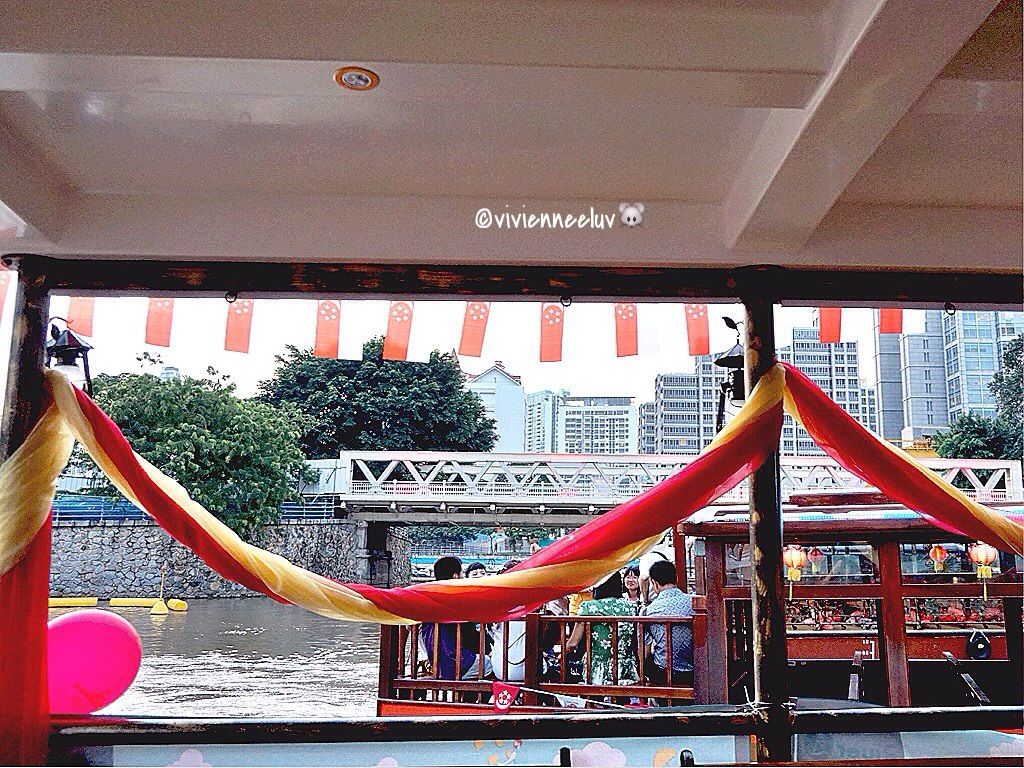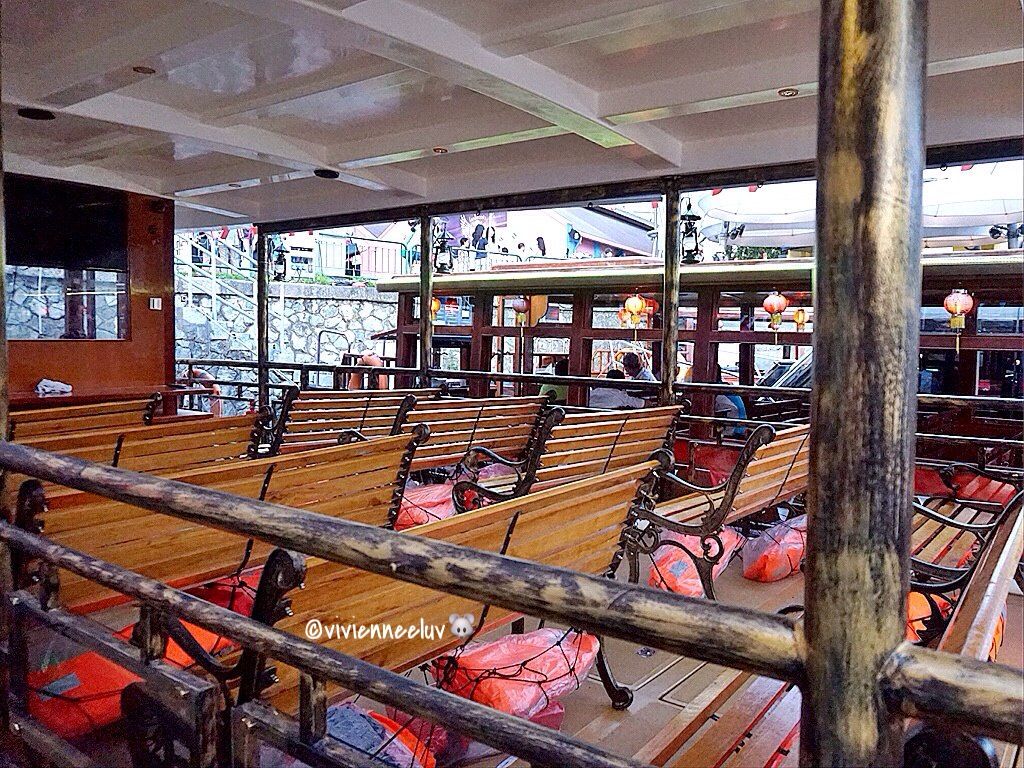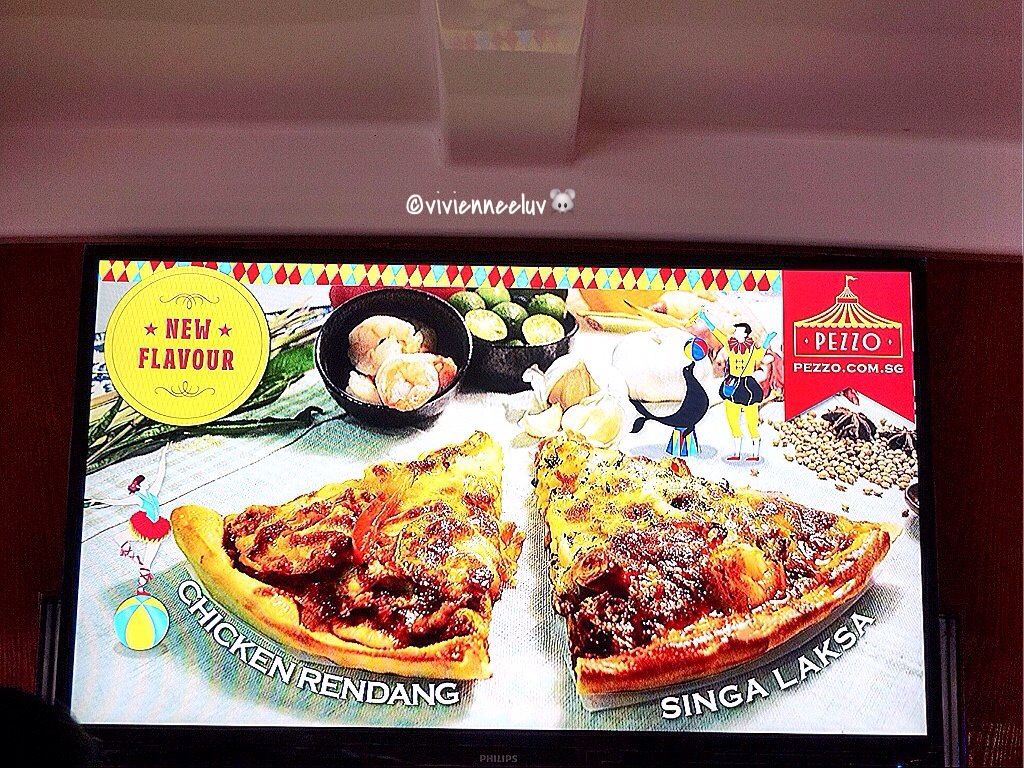 New flavours will be available salting from this National Day onwards!
In case you don't know the date, its 9th August 2014.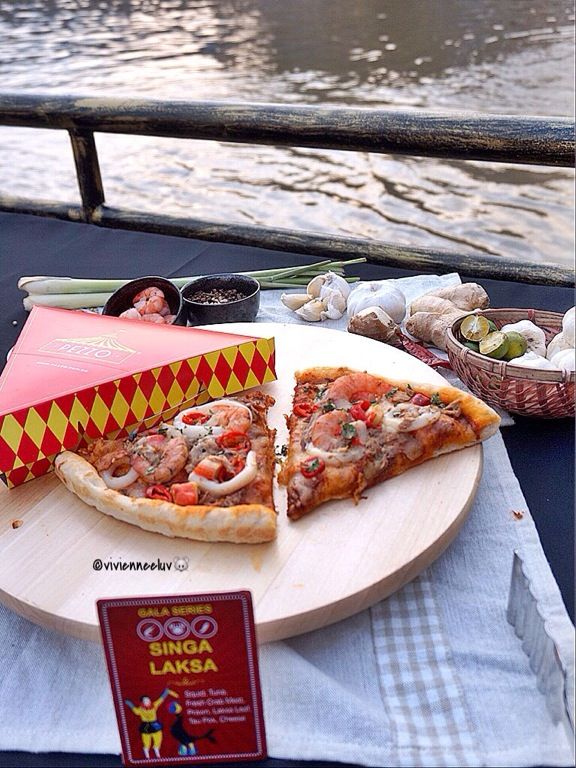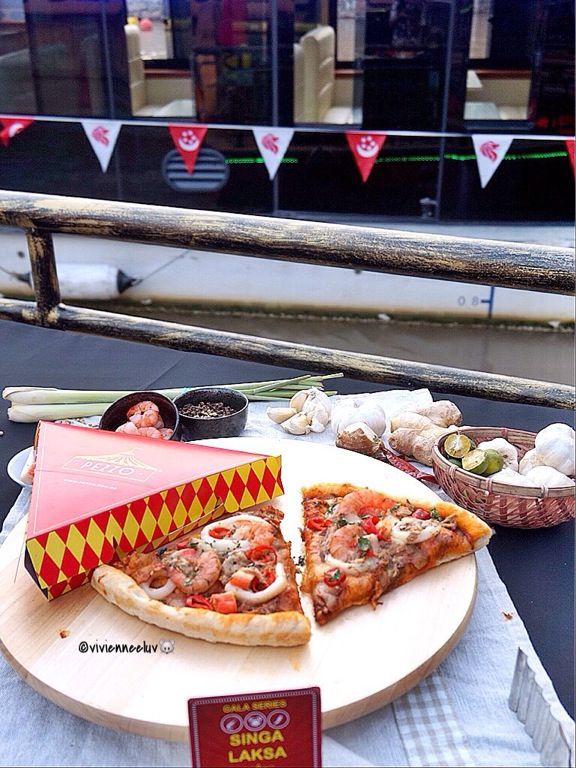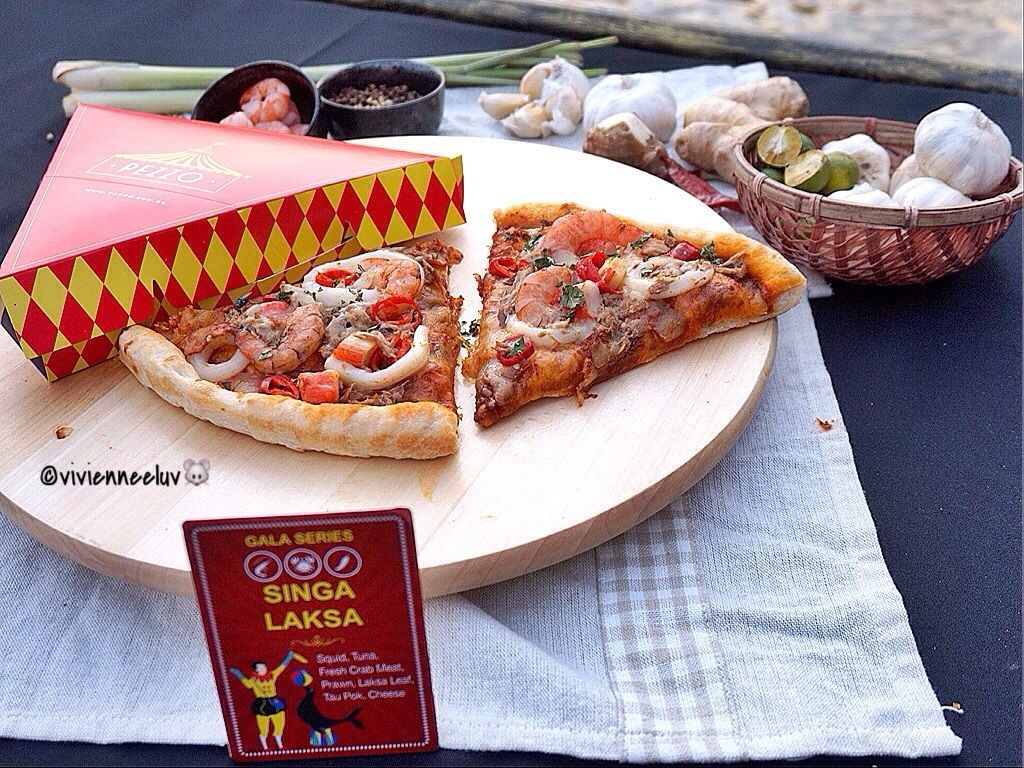 The
Singa Laksa pizza S$4.90 per slice / S$24.90 per full pan
features a medley of ingredients:
crab meat, squid, tuna, prawn and tau pok! Laksa leaves are added to the mix for a final enlivening touch. This pizza will cater to the taste buds of those who love the authentic laksa taste! We both love this!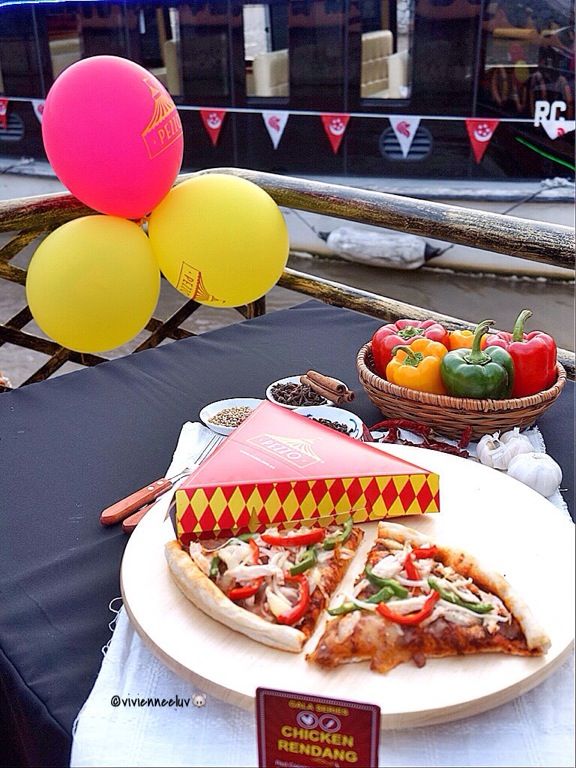 The
Chicken Rendang pizza S$4.50 per slice / S$24.90 per full pan
is a tribute to the beloved dish —it will evoke nostalgia and stir cravings for home-cooked dishes! A potpourri of red capsicum, green capsicum, white onion and oregano chicken rests atop the pizza dough. This one is for those who love their food spicy.
I personally think that the Singa Laksa is more spicy, Chicken Rendang was quite mild.
Good news is that both pizzas will permanently join Pezzo's carefully-curated menu of exciting and fun offerings.
We had slices after slices! Look at our Singa Laksa Pizza, very generous with the toppings.
Chicken Rendang!
Head down to a Pezzo kiosk and enjoy our favourite national dishes on a pizza!
Night View on the River Cruise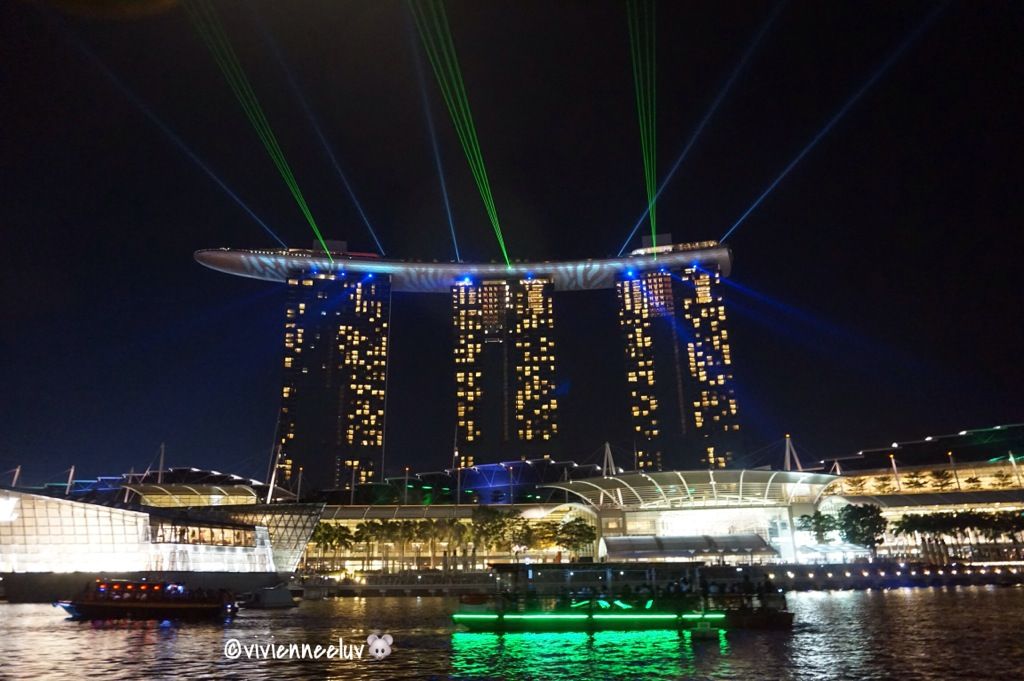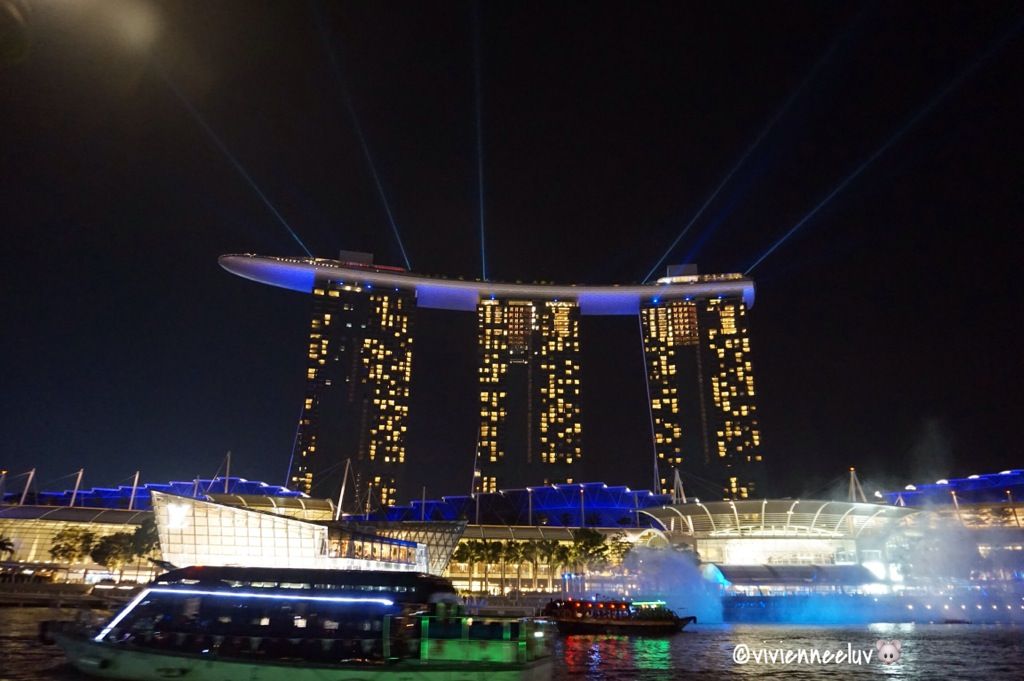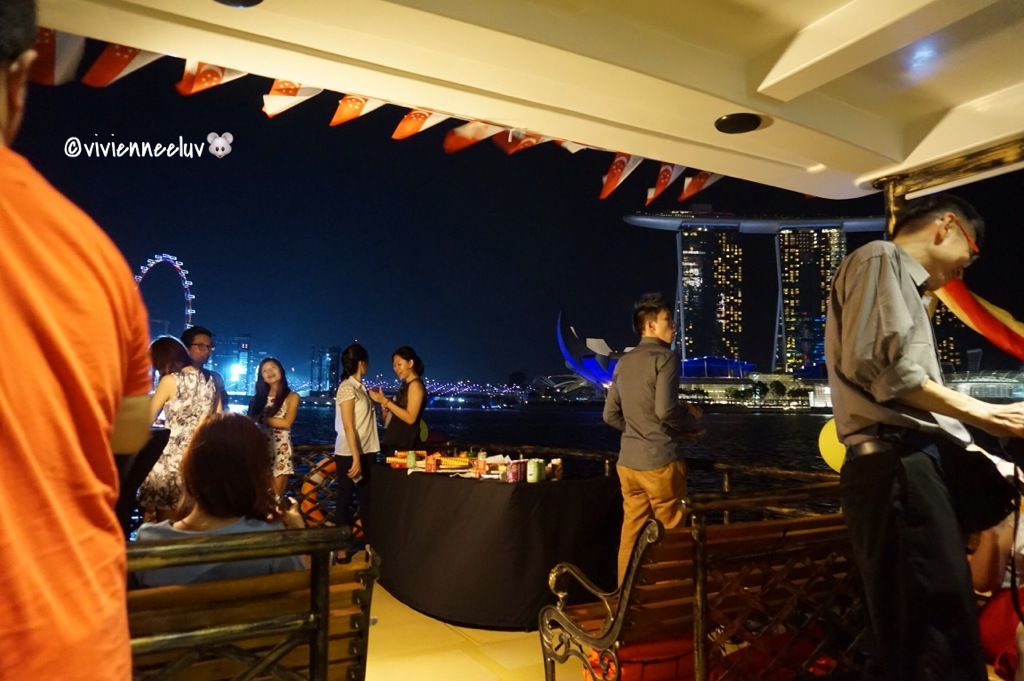 It was quite a memorable night for all of us, I believe. Most of us has not been on a River Cruise!
Thank you Pezzo for having us!
For more enquiries about the promotions, please visit www.pezzo.com.sg
For more delicious flavors of Pezzo pizzas, please visit http://pezzo.com.sg/menu/
Check out their promotions
here
, they do update their website constantly!