Chabuton @ 313 Somerset
Address: 313 Orchard Road #B2-01 Singapore 238895
Tel: +65 66368335
Opening hours: 11.30am to 10pm
Upon reaching Chabuton, K and I were shocked at the long queue, something that we did not expect. And listed by Straits Times' food critic Wong Ah Yoke as the top 3 ramen in SIngapore, it got us even more excited.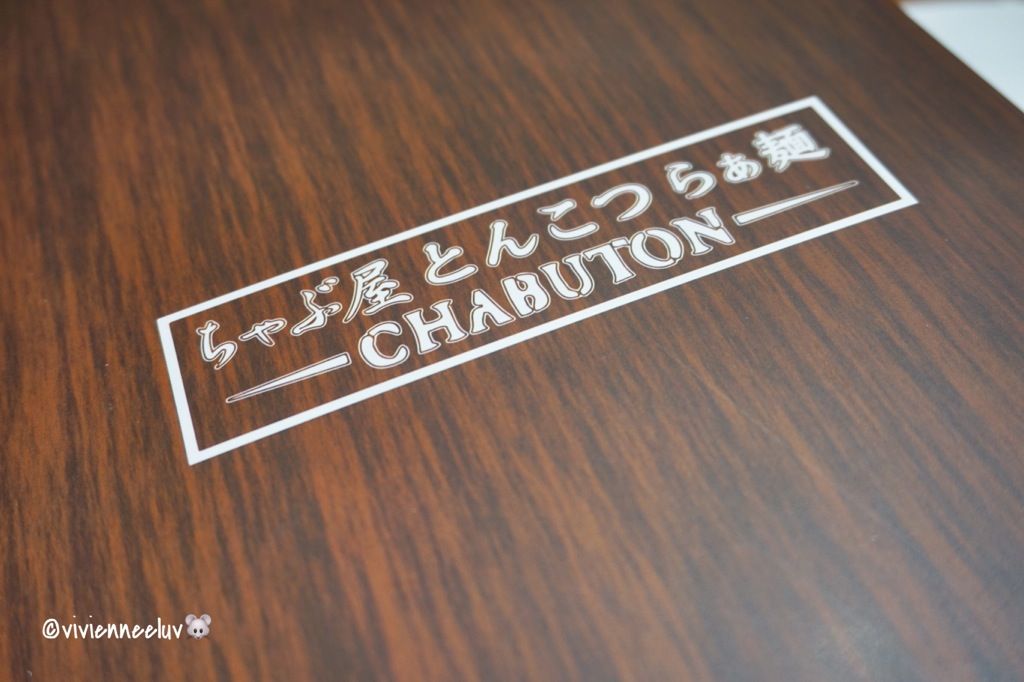 Boasting a well-curated menu by an award-winning chef, Chabuton is the reason why ramen trend has swept Bangkok and Japan. Now with the launch of Chabuton outlet, consumers in SIngapore can also savour the restaurant's high-quality and gratifying ramen. The recipes used here in Singapore are the same as the outlets in Japan & Thailand.
Chabuton is extremely popular in both Japan & Thailand, with 9 and 14 outlets respectively.
In Thailand, 14 outlets were set up within 4 years, making it 1 of the fastest growing ramen chains there.
Now Chabuton would like to repeat its successful formula in its Singapore outlet. Its traditional Japanese style ramen caters to the taste buds of ramen lovers around the world. All ingredients used are either imported from Japan or are sourced or produced by specially appointed companies by the Japanese headquarter team.
Whats most important (to us SIngaporeans) is that all ramens are sold at best values! READ ON!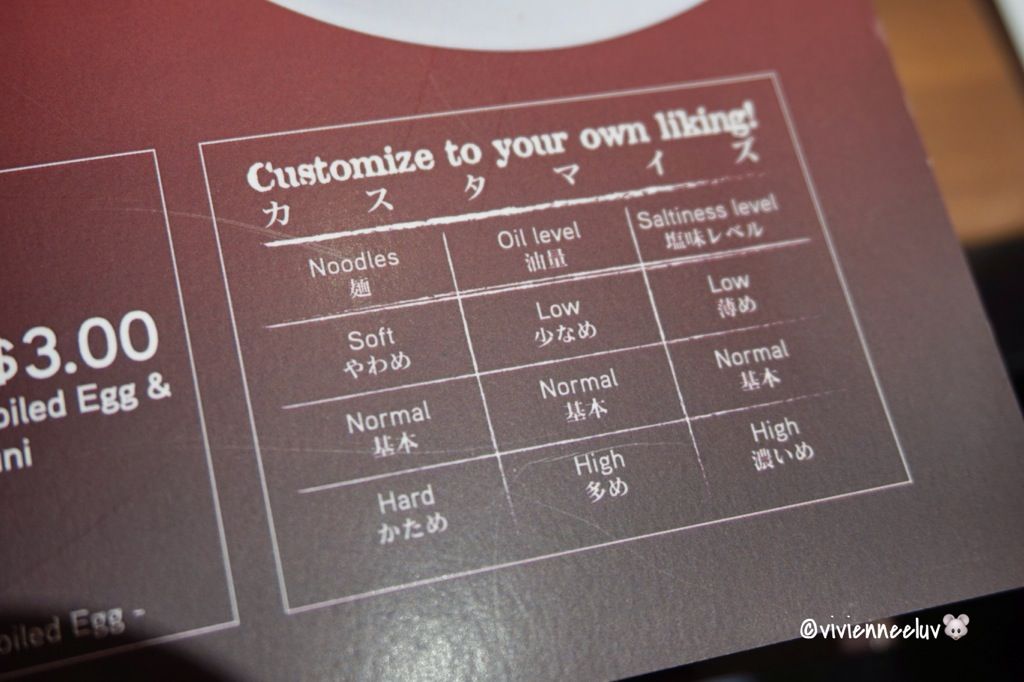 Patrons have a say in how they want their ramen and broth to be prepared. They can choose the textures of the noodles, from soft to hard. They can also choose unctuous and salty they wants their dishes to be.
HITOKUCHI GYOZA S$5 for 8 pieces.
These bite-sized dumplings serve as a perfect side dish to Chabuton's ramen dishes. Encased in crispy pastry skin is soft and juicy pork meat filling.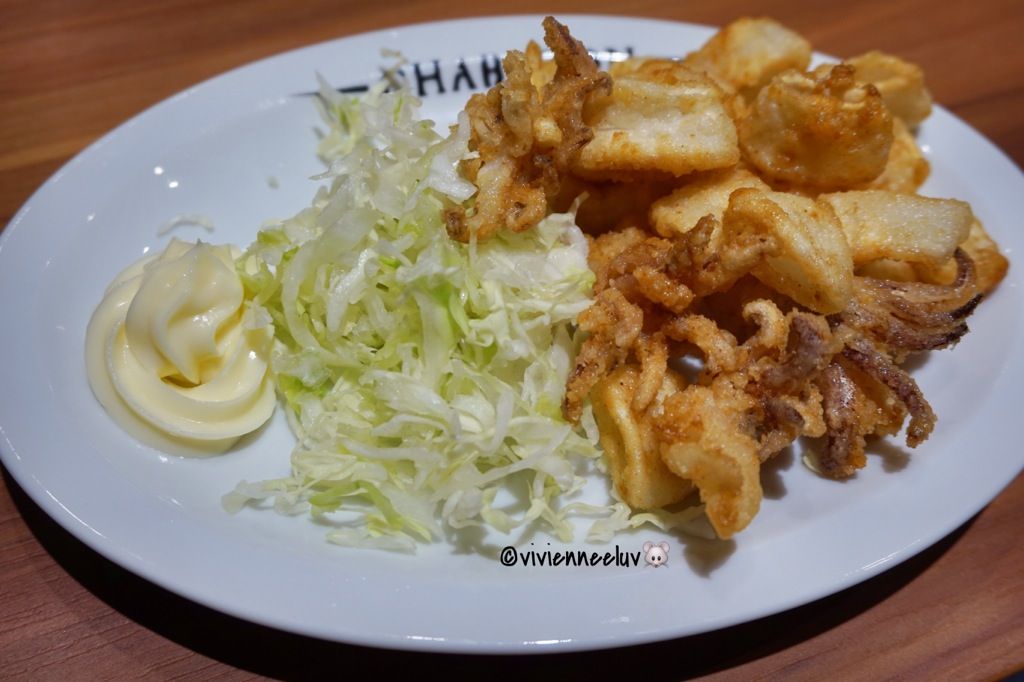 IKA KARAAGE S$5 - fried squid
One of the best fried squid around, my dinner companions agreed with me! We 4 love this!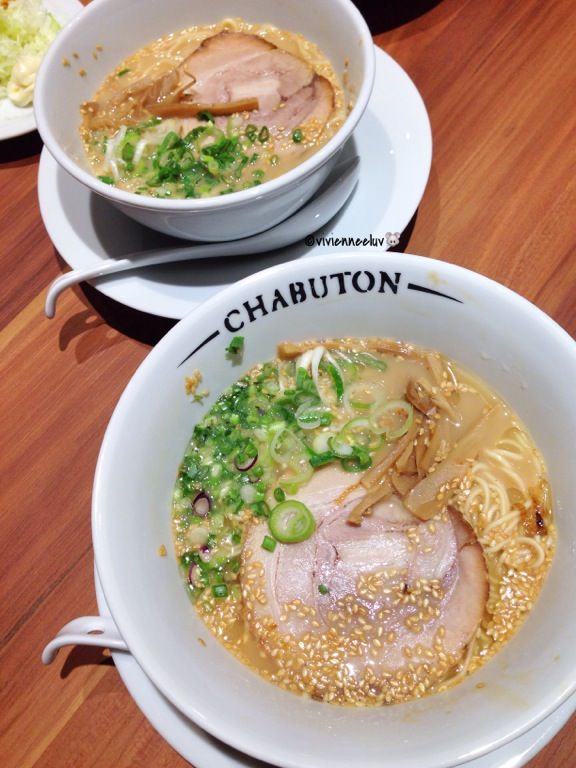 CHABUTON TONKOTSU RAMEN S$8.30 small / S$11.90 large
Signature dish, of course we have to try! The rich & creamy broth is the culmination of many hours of simmering pork bones. A slice of char siew rests atop the al dente ramen. Japanese leek and white sesame are also added to enliven the overall taste.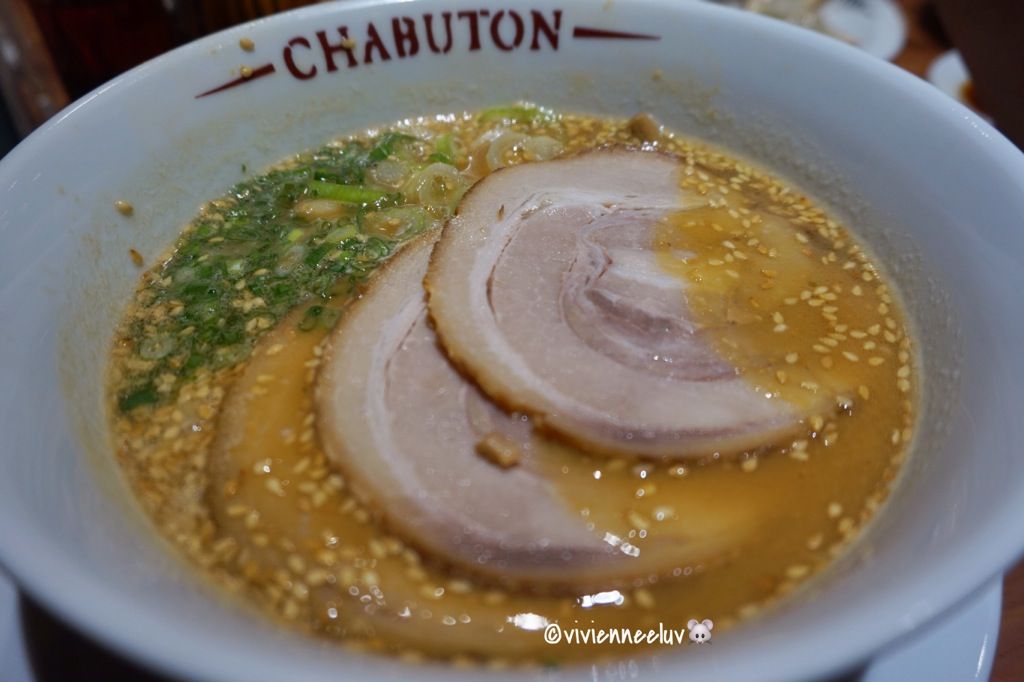 CHABUTON CHAR SIEW MISO RAMEN S$15.90
Authentic Uki-Kouji Miso flavoured pork bone soup ramen topped with extra char siew and Japanese leek.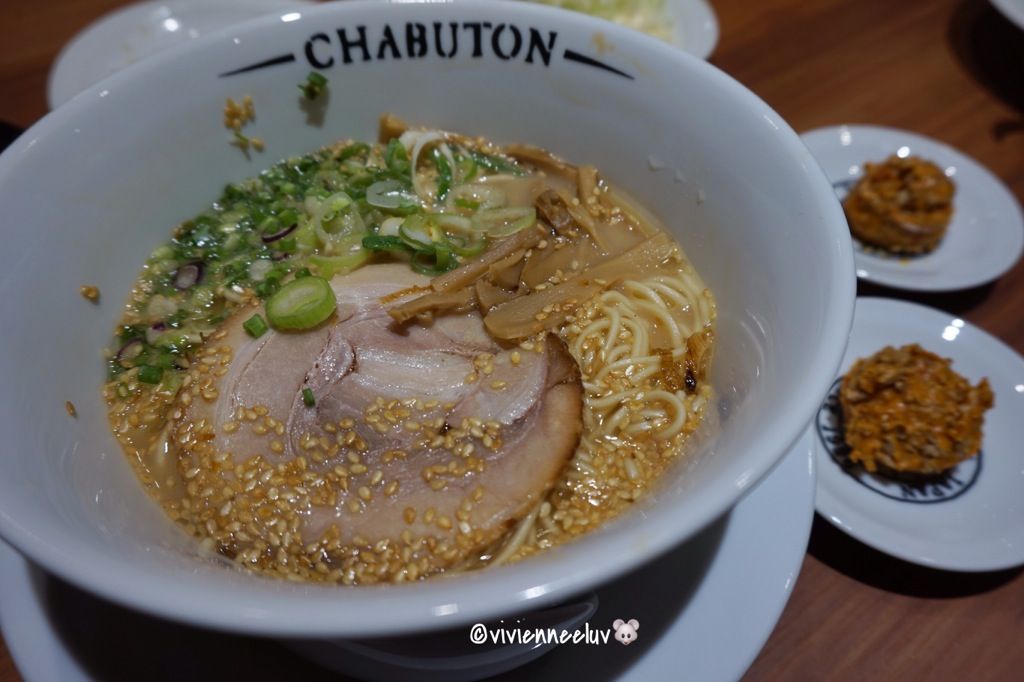 CHABUTON KARA KARA RAMEN S$12.90 - spicy
This dish is for those who are looking for a spicy kick. The chewy ramen is immersed in a bowl of pork bone soup. It is then gloriously toped with spicy minced pork as well as char siew. As you can see the Kara Kara was by the side, its for us to try. I put a little in the soup, not as spicy as we thought!
For all ramens, you may add S$3 for Soft Boiled Egg & Buta Kakuni.
Spicy Kara Kara Soup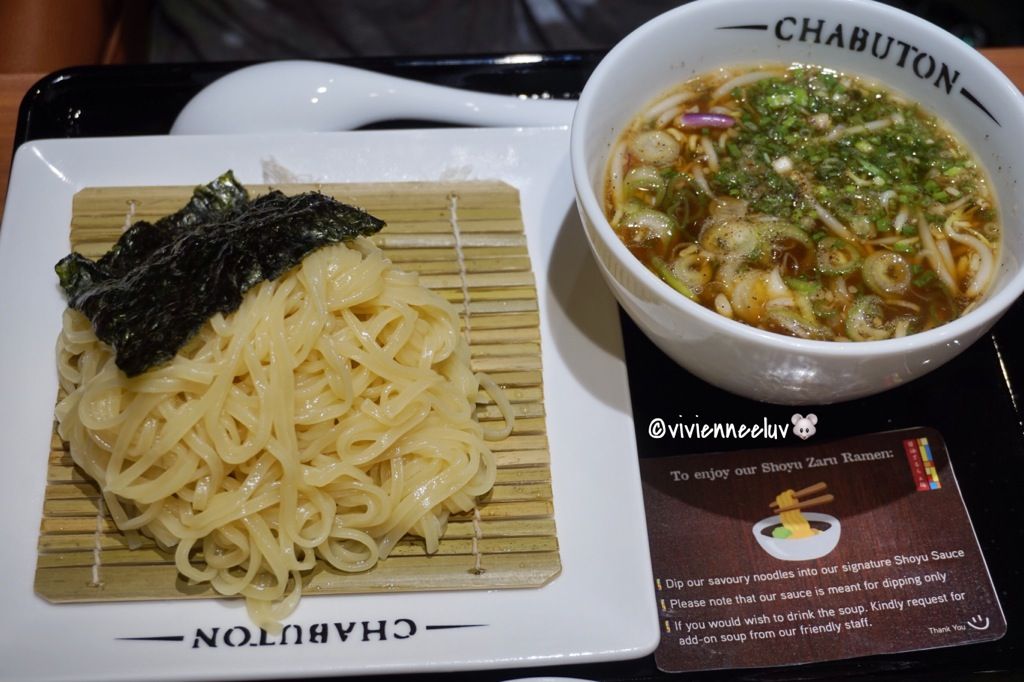 SHOYU ZARU RAMEN S$10.90 / S$11.90
This dish features thin-style cold ramen, and it is served with warm japanese soy sauce soup. After finishing the noodles, customers can ask for the Wari soup and take the enjoyment up a notch by adding it to the bowl of soup. There is also an instruction slip of paper that comes with the noodles on the tray. I love the noodles as it is different form the ramen noodles, its a little chewy.
CHAR SIEW DON S$4
Torched char siew resting on pickled vegetables & smaller pieces of char siew in special sauce & rice. It is found in the menu together with the sides. Rice was a little dry, would appreciate if they put more sauce into this mini don.
KONNYAKU JELLY (2 pieces) S$2.50 - in apple, peach, lychee and grape flavours.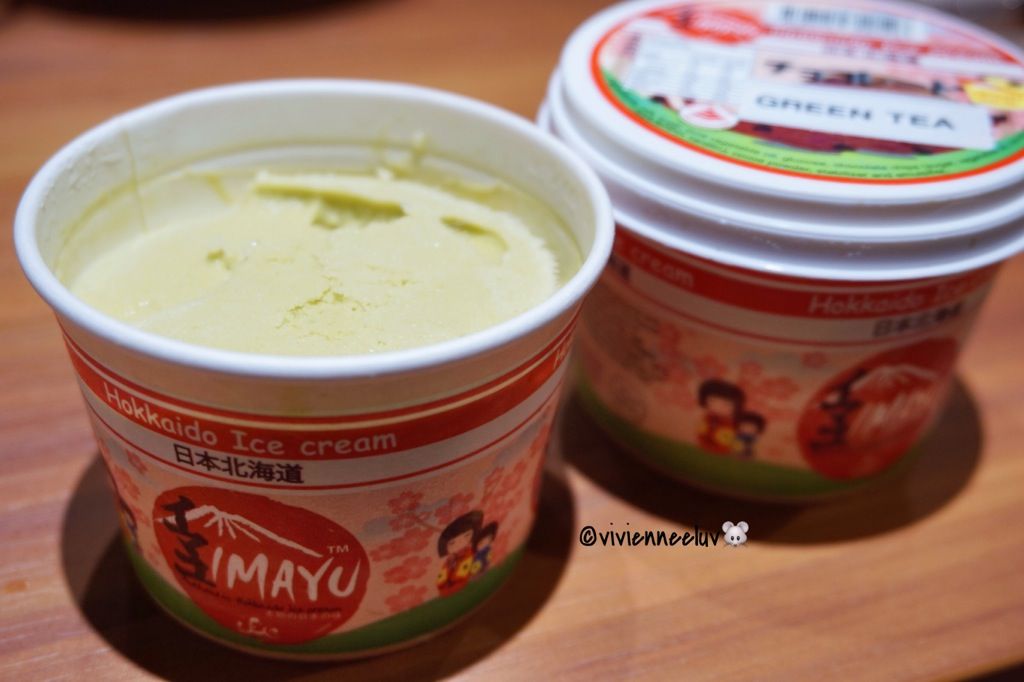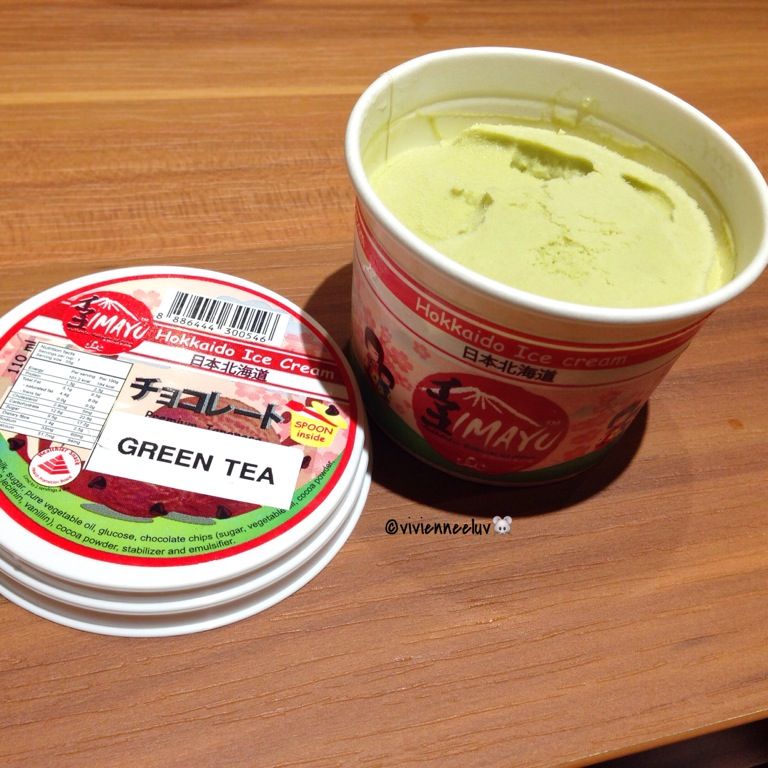 MATCHA ICE CREAM S$2.50
CHOCOLATE ICE CREAM S$2.50
The ice cream was a little disappointing, as it lacks in flavour. However the ramen can make up for it.
Thank you Chabuton for having us!