Food Republic @ Shaw House
Address: 350 Orchard Road #B1-02 Singapore 238868
Opening hours: 10am to 10pm daily
Seating Capacity: 700
Total no. of stalls & mini restaurants: 18 stalls, 4 mini restaurants (mini restaurants means that they have their own seating area)

Food Republic, well-known for being the first in Singapore to redefine the look and feel of food atriums with sophisticated palettes, opened its 13th outlet at the Shaw House on the trendy Orchard belt on 9 June 2014.

This time, Food Republic at Shaw House presents an eco-chic look (I took a few pictures, later you will see, towards the end of the post) which reflects the company's firm commitment towards sustainable designs.

With 18 food stalls and four mini restaurants, the gastronomic spread of comfort nosh at Food Republic spans across Asia from the humble local ban mian at House of Ban Mian and yong tau foo at Wen Wen Handmade Yong Tau Foo, to colourful bibimbaps at Kimchi Xpress and mouth-watering teppanyaki served up with a dash of culinary theatrics at Heniu Teppanyaki.
Juice Bar

Avocado with Gula Melaka Shake is so thick and filling. Yums.
As the old adage goes: An apple a day keeps the doctor away. Refresh your palate and nourish your body with nutritious fresh fruit or freshly blended fruit juice. Choose from a wide selection of fruits at Juice Bar for a complete and balanced meal!
The Saladicious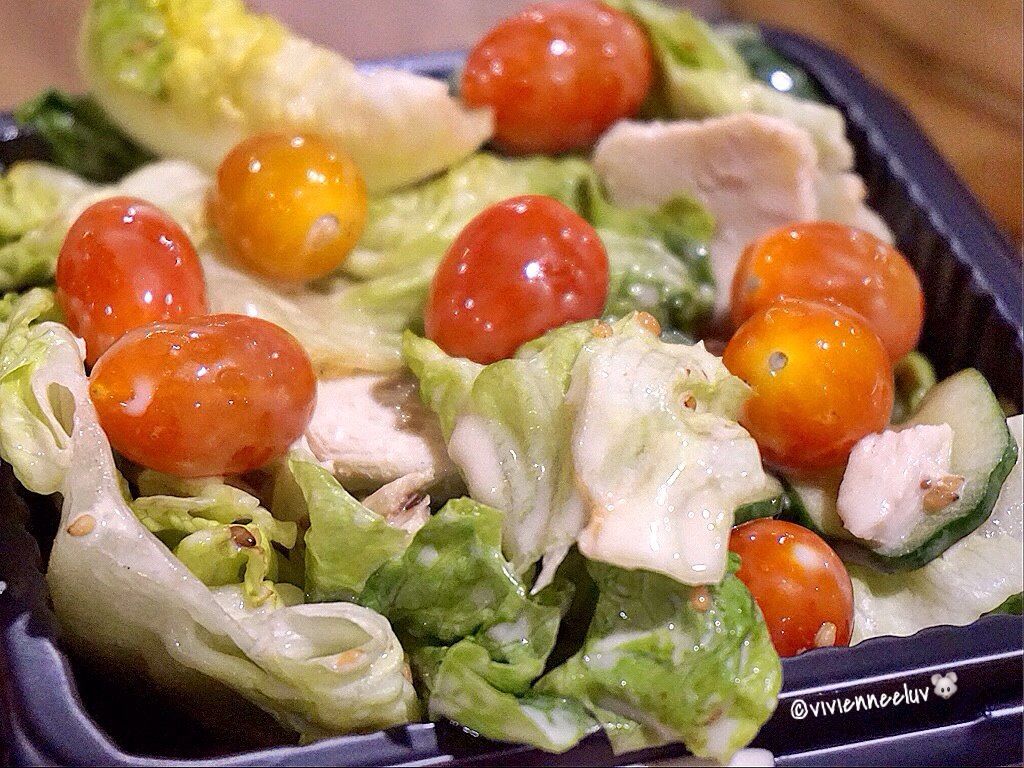 Diners seeking a light and healthy meal will be thrilled with an unusual tenant, Saladicious, which makes its debut in a food atrium serving up a bountiful list of fresh and hearty salads.

Love this Oriental Chicken 中式鸡 S$7.90 regular / S$10.90 large, its light and appetising, prep me for the next few dishes to come!
Saladicious makes its debut in Food Republic Shaw House offering a bountiful list of fresh and hearty salads that are perfect for the health conscious diners. Pick from Saladicious's "Scoop & Go" which comprises ready-to-go combinations that changes daily such as the quintessential pasta with sundried tomato and Greek salad.
Customers can also choose among the leafy salad bases like baby spinach and mixed lettuce and go creative with over 30 toppings including premium ingredients such as smoked duck and black pepper smoked duck. For a fuss-free alternative, opt for the made-to-order salads such as the signature Classic Duck with Appetising Plum Dressing comprising pieces of thinly-sliced smoked duck on a bed of mixed greens dressed in plum sauce for a subtle tang.
Undoubtedly a highlight at Saladicious is the range of Asian-inspired homemade salad dressings that are specially created with ingredients such as Thai fish sauce, miso, wasabi and sweet sour plum to suit the local tastebuds. Staying inventive, Saladicious is all set to provide the office crowd and patrons at Lido healthy, affordable and delicious salads at any time of the day!

And apart from those ready-made salad from the display shelf, you may customise your own by ticking on this sheet of order chit.
Bu Er Xin

Bu Er Xin Handmade Bao is another noteworthy tenant with a chain of restaurants in Dalian (China) to its name. Savour the brand's famous Steamed Crab Meat Xiao Long Bao and Steamed Big Spicy Pork Bun among an assortment of other tantalising North-Eastern Chinese dishes.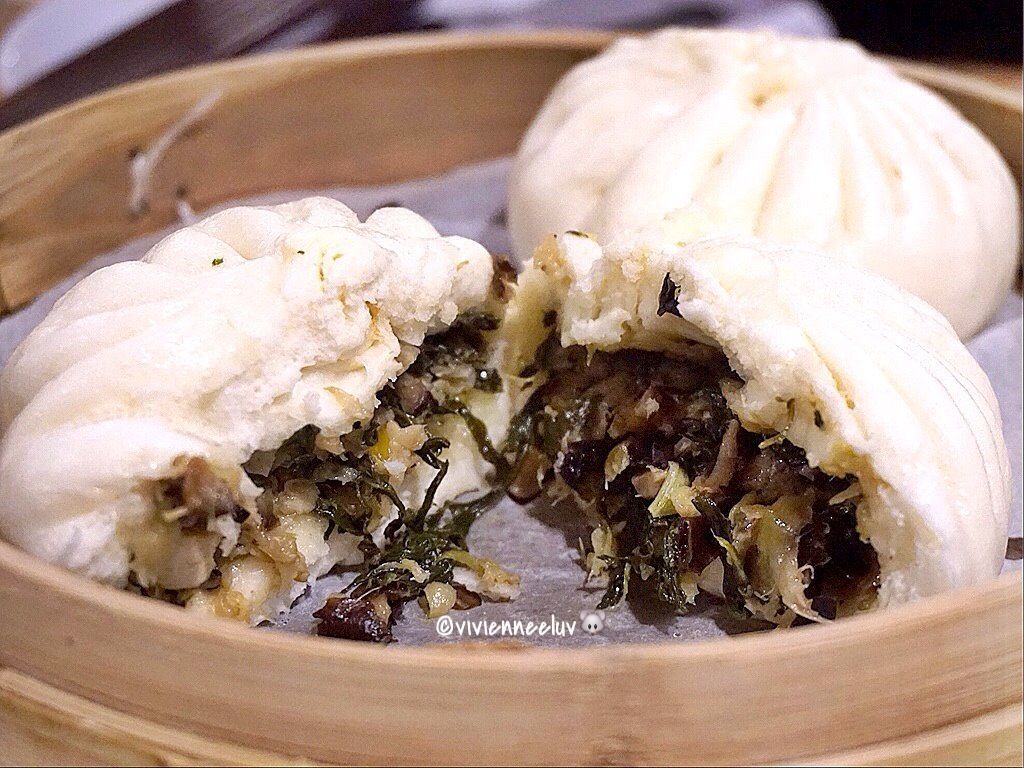 Steamed Vegetable Bun 素馅大包 S$2.80 was something that I have never tried before. Quite an interesting change apart from meat buns. And the buns are big, good enough for a tea break!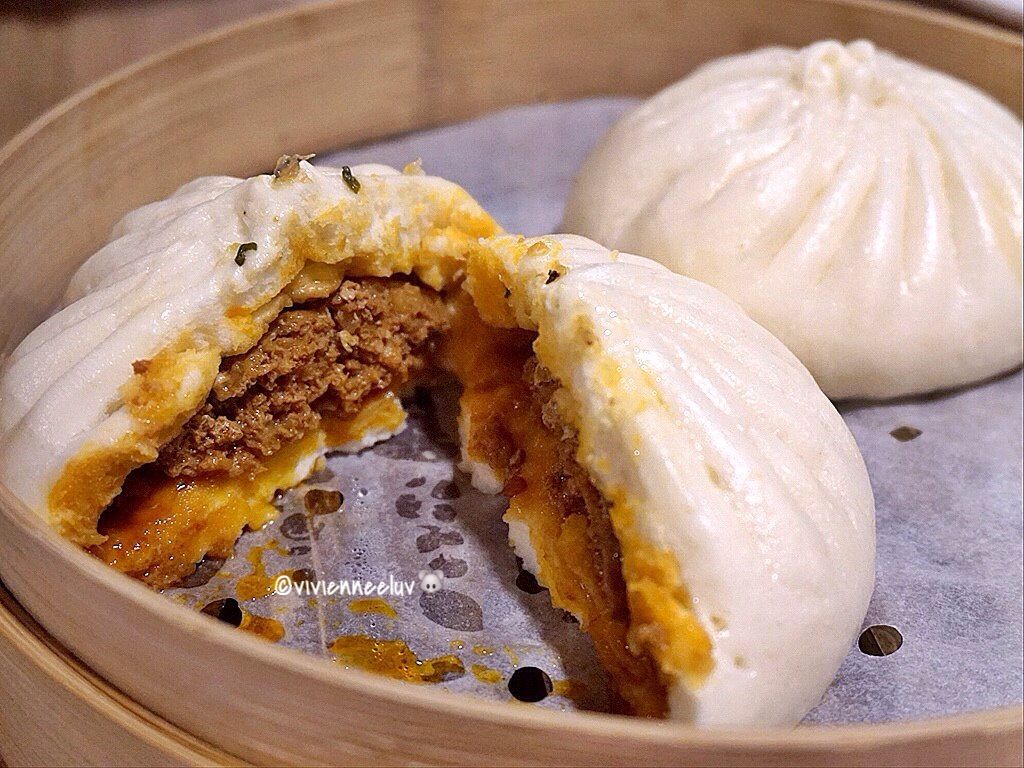 Steamed Big Spicy Pork Bun 香辣大包 S$2.80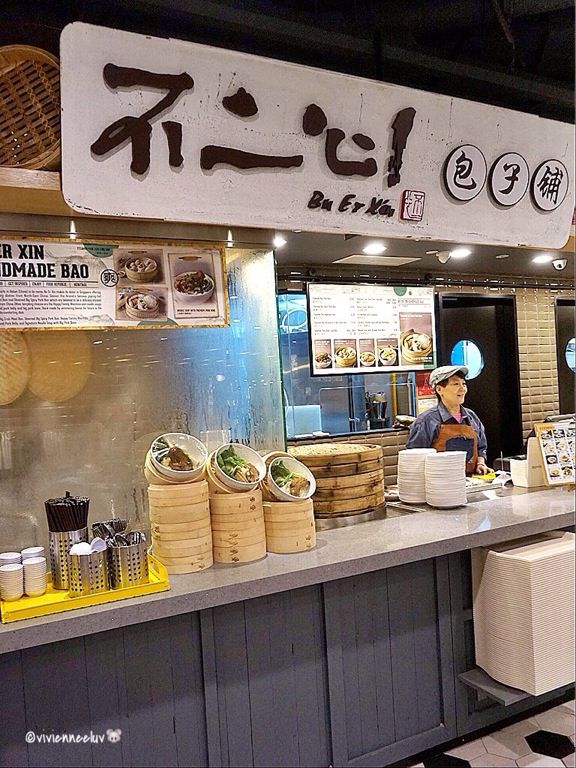 Apart from buns, Bu Er Xin serves noodles too! Can't wait to go back there to try!
Nihon Ryori
Sushi + Sashimi + California Maki + Cha Soba Set 寿司+生鱼片+加洲卷+茶面便当 S$15.80

A decent & worth-your-money set!
Kimchi Xpress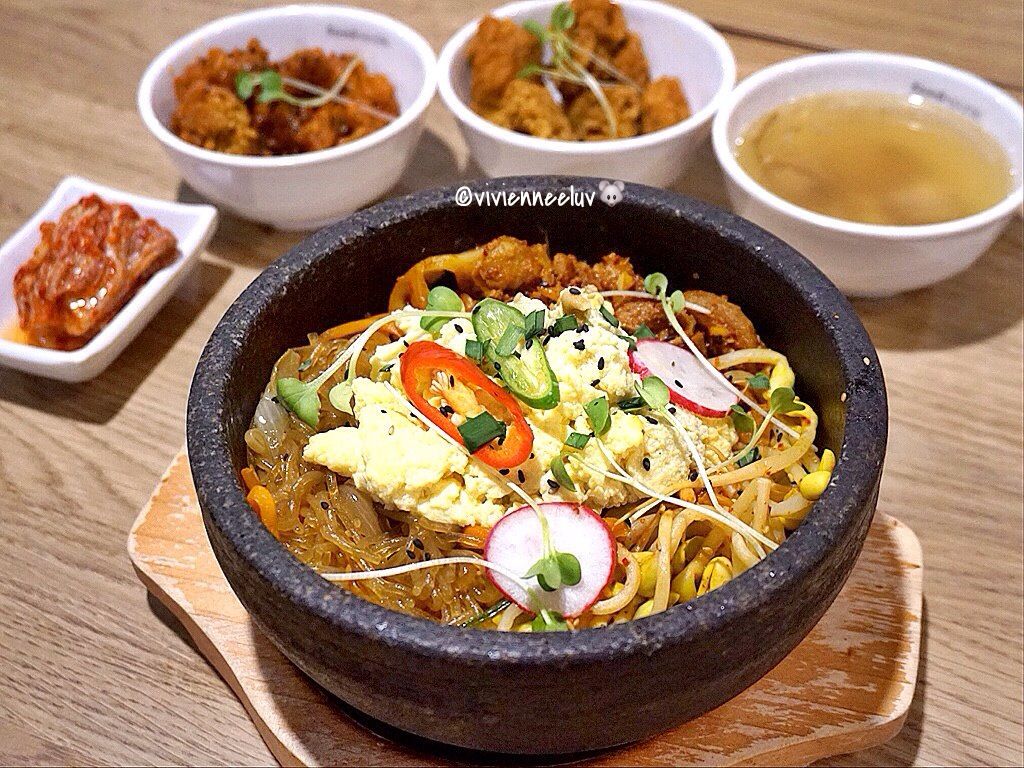 Kimchi Korean Restaurant at Suntec City opens its first express concept, Kimchi Xpress!

What is so special is that Kimchi Xpress introduces a novel way f enjoying this dish by letting customers pick their preferred Rice S$1 or Kimchi Fried Rice S$2.50 and adding ingredients & opines they want in their Bibimbaps, served in traditional dolsot/hot stone bowl.

Just like our mixed vegetables rice or nasi padang.

You may also add Kimchi & Ginseng Chicken Soup S$1.20 to your Stone Bowl Rice.

Chef wants diners to have their ''korean style mix vegetable rice'' hot, instead of cold or slightly warm, so they decided to come up with hot stone bowl, to ensure you can get a comfort hot bowl of rice!
Kimchi Fried Rice S$2.50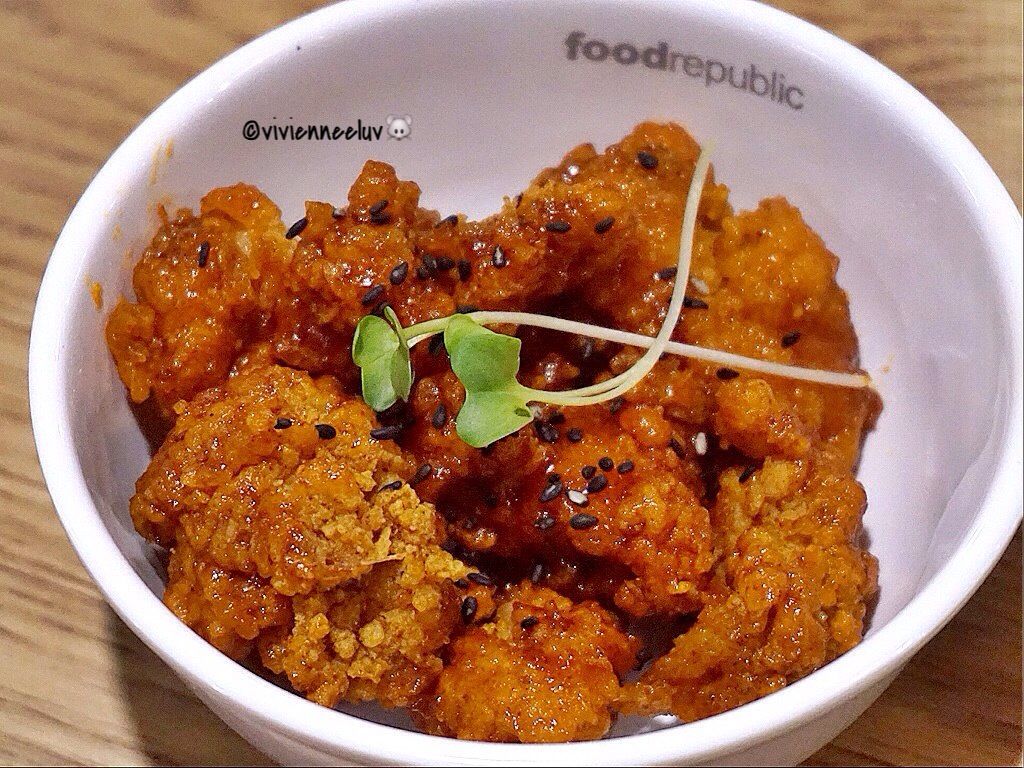 These Chili Popcorn Chicken S$3.80 are nice!! You may choose to add them into your rice.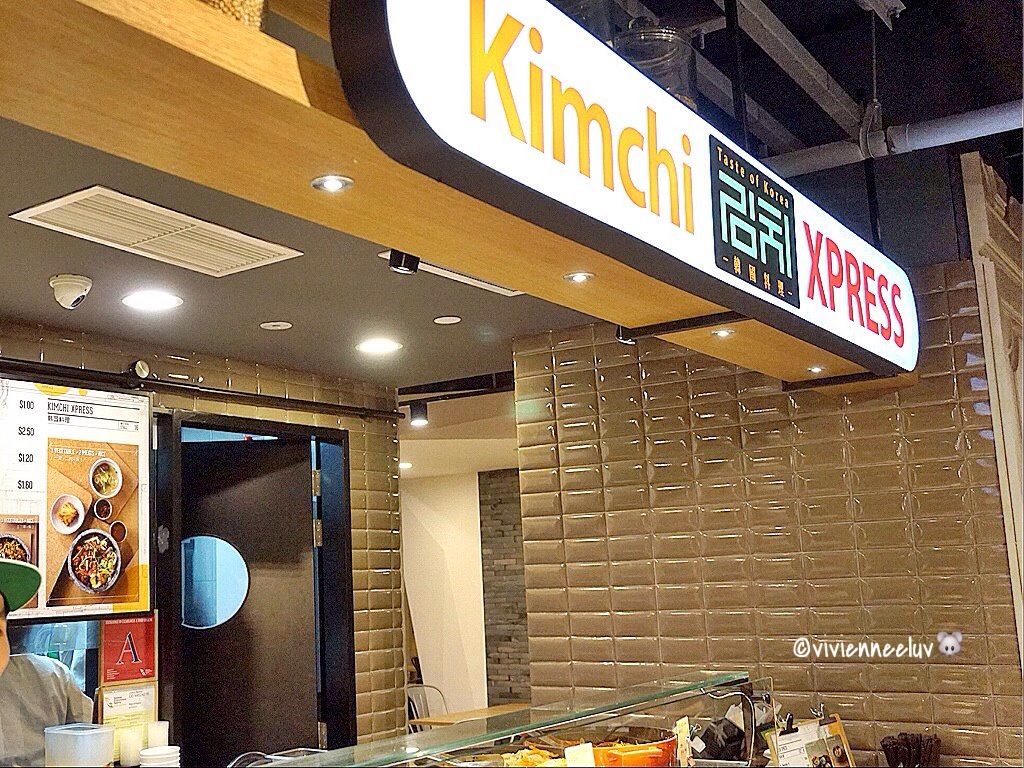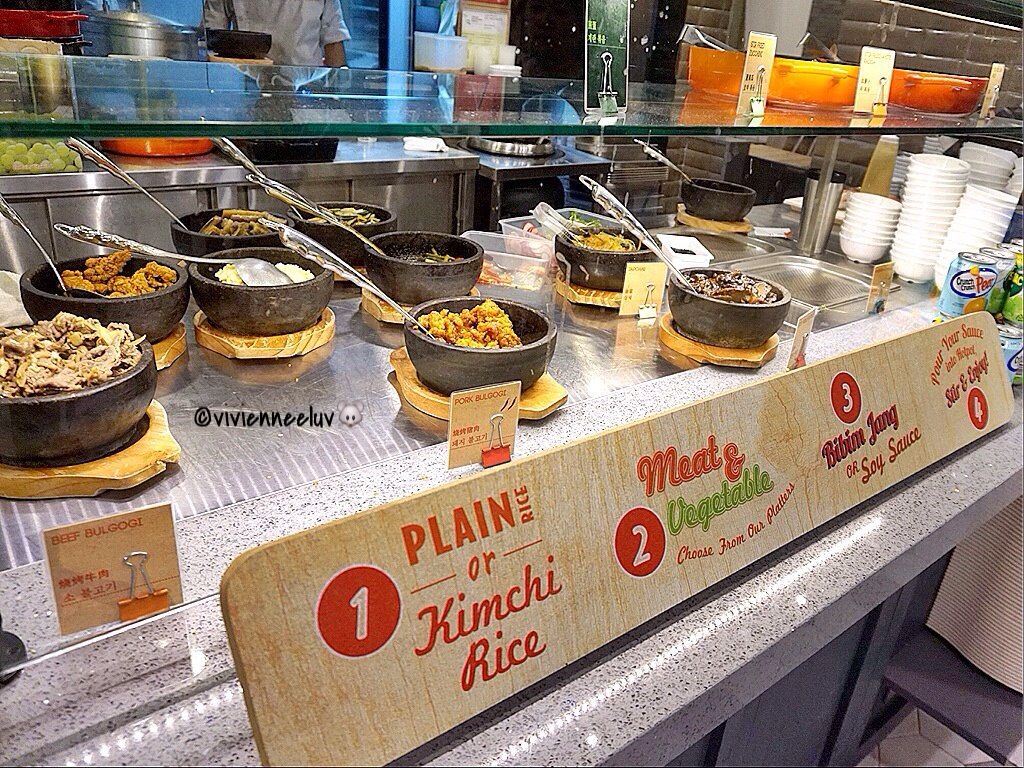 This is the ''mixed vegetables rice'' style.
Sumire Yakitori-Tei

The latest express-concept outlet owned by the established Sumire Yakitori House restaurant in Tokyo, Sumire Yakitori-Tei, is also all set to tempt customers with its signature value-sized yakitori skewers which are not only fresh and juicy but also 10g to 15g bigger than the usual!
Sumire Yakitori-Tei (New) Yakitori Skewers 串烧 S$1.90 to S$3.90

You can tell how fat this are!!

They have bento sets too! Quite value for money.
Heniu Teppanyaki
Deluxe Set B: Chicken Chop + Shrimp + Dory Fish + Vegetables + Rice + Soup 海陆套餐B: 鸡扒+虾仁+多利鱼+蔬菜+米饭+汤 S$17.00

I don't know about you but I love teppanyaki! I love sitting at the counter, watching the chef whip up dishes of nice smelling vegetables, meats, seafoods. I could eat tonnes of rice with the pepperish, garlicky sauce. AWESOME.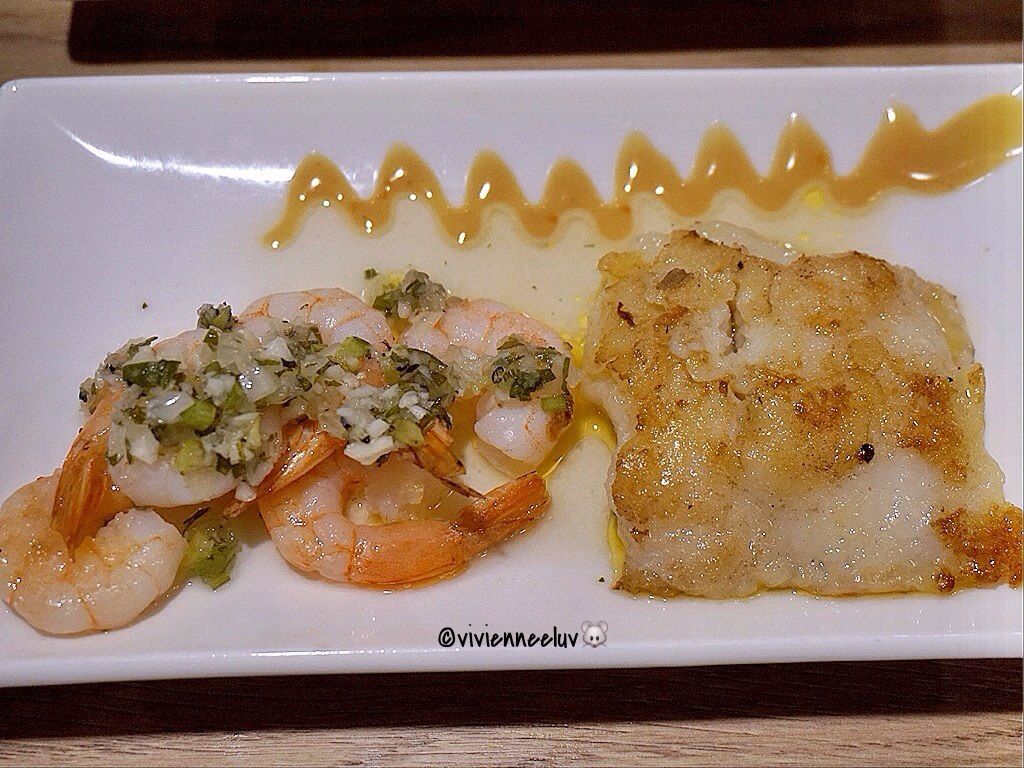 The prawns are so fresh and the dory fish is soft and good!
With years of culinary experience, Founder Ricky Lim trained at a Taiwanese Teppanyaki eatery which he felt served a very special black pepper sauce that was unique. Since its opening, Heniu Teppanyaki has expanded into many outlets with the latest being at Food Republic Shaw House. The success of Heniu Teppanyaki can be attributed to its black pepper sauce which requires 13 different ingredients to concoct
and an entire day of boiling. The sauce gives the dishes a very distinctive taste and helps to whet one's appetite. There is also the option of shrimp sauce for diners who do not like black pepper.

The chef saw us standing in front of the stall and starts to do his thing - ''playing'' with the spatulas, throwing them in the air. *claps* Thank you.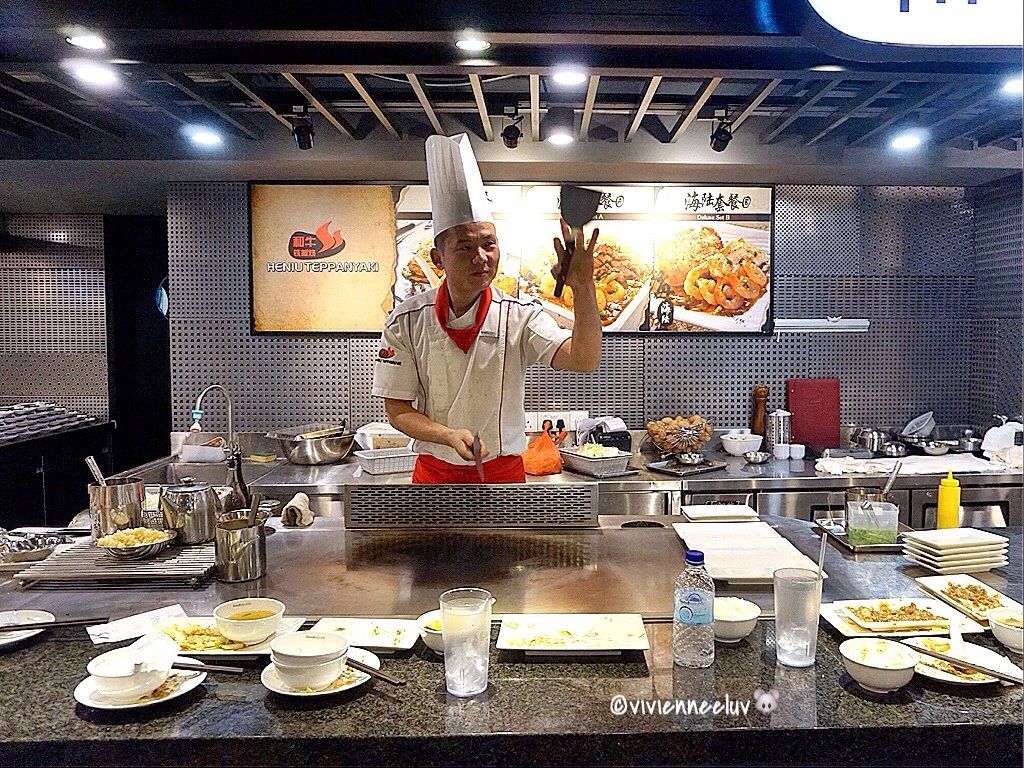 Toa Payoh Lor 7 Teochew Fishball Noodle
Teochew Fishball Noodles (Mini Restaurant) Signature Noodle 招牌面 S$6.20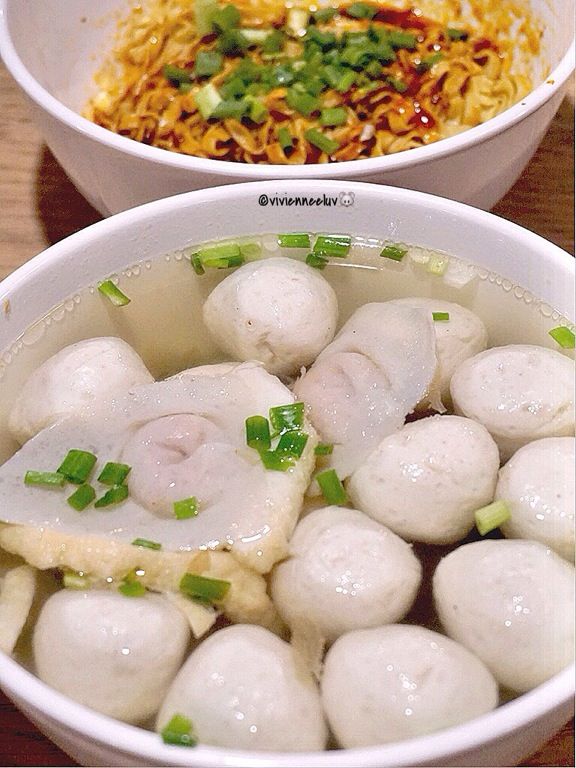 The secret to
Toa Payoh Lorong 7 Teochew Fishball Noodle
's amazing fishballs lies in two things – top-grade fish meat and freshness. To maintain the highest quality, the fishballs are made twice-daily using only superior yellowtail fish and kept chilled in cold water but never frozen. Owner Mr Eddie Lim, son of founder Lim Lee Seng, says that this method has been used since his father's time to keep the fishballs soft, bouncy and succulent. Besides making fishballs from scratch, they also create their own chilli sauce and fry their own crispy lard. Staying true to his father's legacy, Mr Lim continues to use the same recipe that has made their fishball noodles so well loved since 1968.

The fish balls are really bouncy/springy, Shauna can't help by doing the ''twinkle twinkle little stars'' sign to describe the fish balls.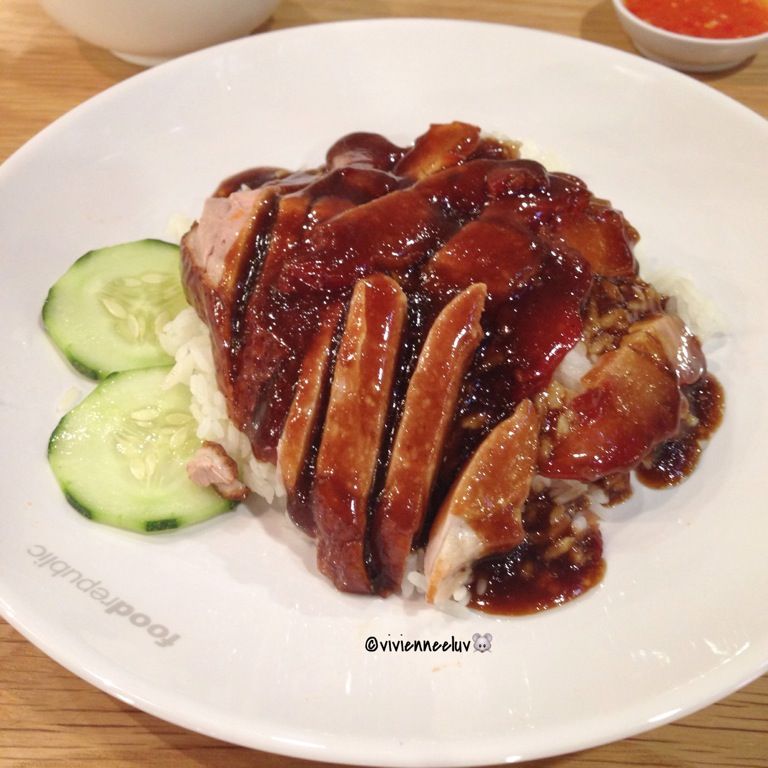 Roast Duck Char Siew Rice S$7.50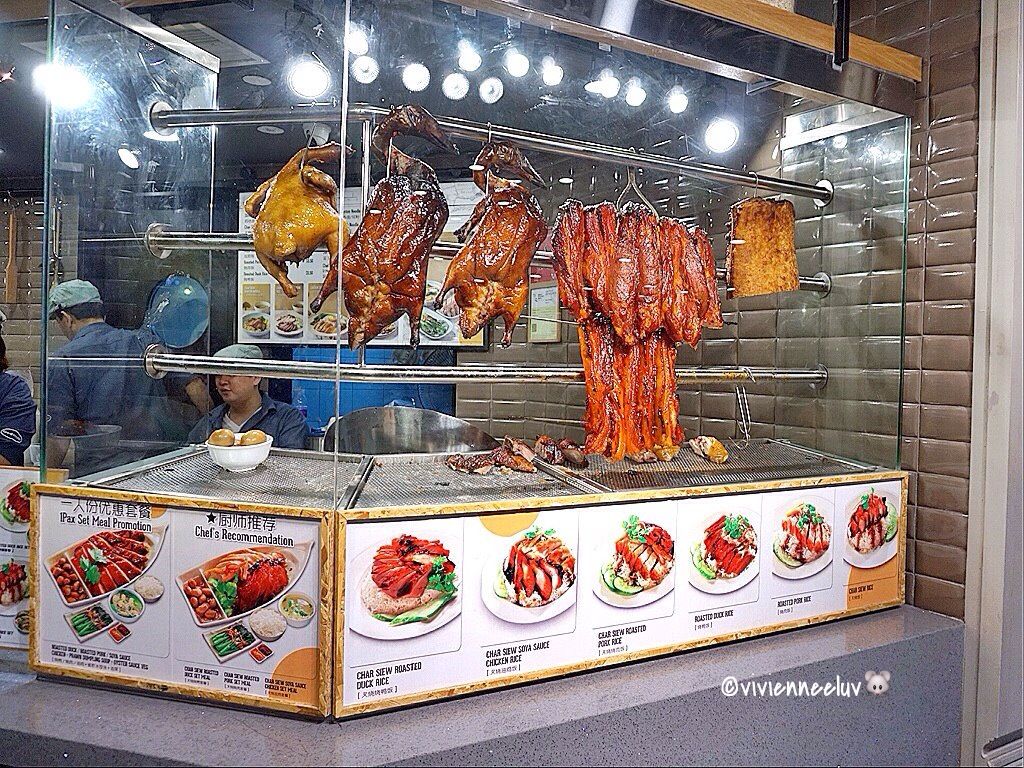 The Chinese stall name of You Men (
友明
) is befitting for this Hong Kong roasted meat stall as it is famous for its succulent meats. With an increasing popularity and growing customer base, the link is obvious. Established in 2000, You Men shot to fame after it was featured by then popular variety program 'City Beats' on Channel 8. One of its speciality dish is Char Siew Dumpling Noodle served with custom-made spinach noodles; one of few stalls to use spinach noodles instead of regular noodles. With a wide variety of perfectly-roasted meats such as duck, chicken, pork char siew and roasted pork, You Men also offers the option of rice or noodles to enjoy the meats with.
Hanoi Beef Pho S$6.90
Hanoi Vietnamese Restaurant first started in April 2013 at 100 AM serving Northern Vietnamese food. Founded and managed by Ms Jenny Mac, the restaurant aims to bring light, refreshing and quality Hanoi food to the locals.
To meet the growing demand for quick service restaurants in Singapore, Ms Mac decided to open their 7th outlet, Little Hanoi, in Food Republic at Shaw House with the intention to bring affordable and contemporary Hanoi cuisine to the masses. Using only the freshest ingredients and traditional Vietnamese recipes with no added preservatives, they serve up favourites such as Bun Cha (BBQ Pork), Pho Bo (Beef Noodle) and Nem Cuon Fresh Spring Roll.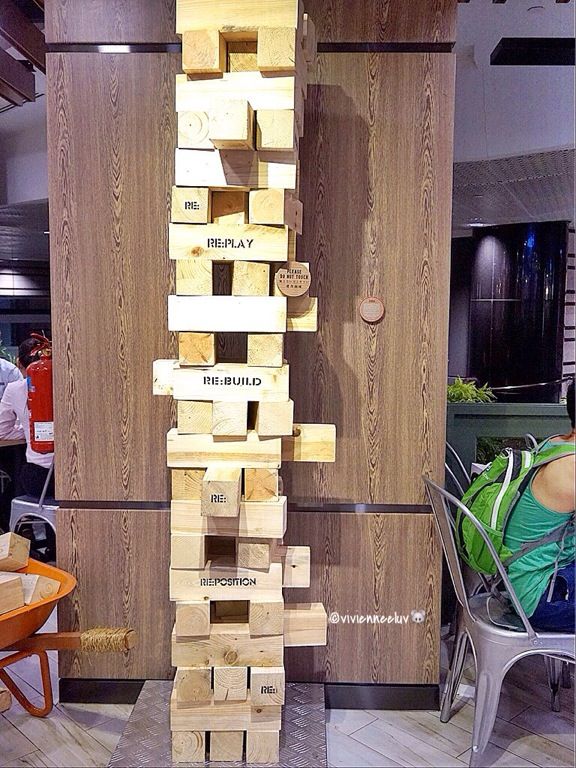 Food Republic cleverly incorporates creative touches that hark back to yesteryear such as the eye-catching retro-cool black, white and grey flooring, beautiful glazed bezel tiles. Fittingly, houseplants are also widely displayed to beautify and to give the latest food atrium an inviting feel.


Thank you Food Republic for having us!