No. Its not brunch already. Its called Lunner (Between lunch & dinner). This word is not invented by me, its on Urban Dictionary. HAHA!
Decided to hang out with the colleagues after a half day work on Christmas Eve. Marche! Because I am craving for it! Thank you, whoever you are (as if a lot of people), always accommodating me, letting me choose what I want to eat. So blessed heheh! People like, BFF fang, K, LT, Darling, XiaoHui, LiKeng, colleagues, BH, S etc! Xie xie! I love friends who pamper me, I will always pamper them by buying small little cutesy stuff. :P Give & take is LOVE.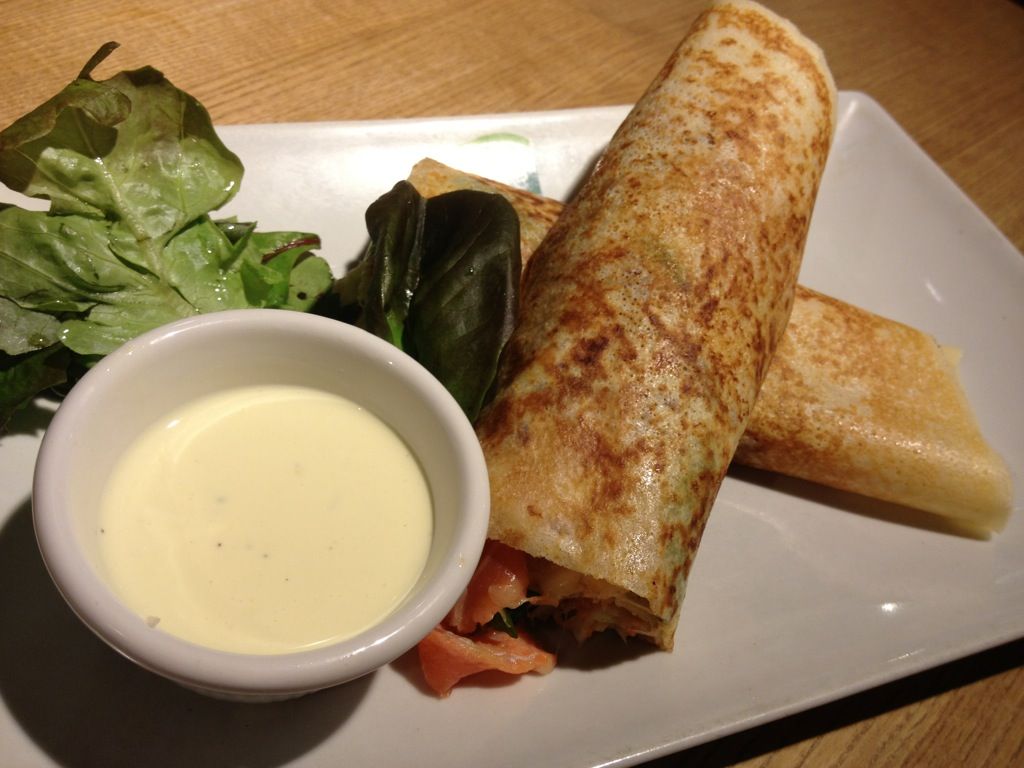 Salmon crepe!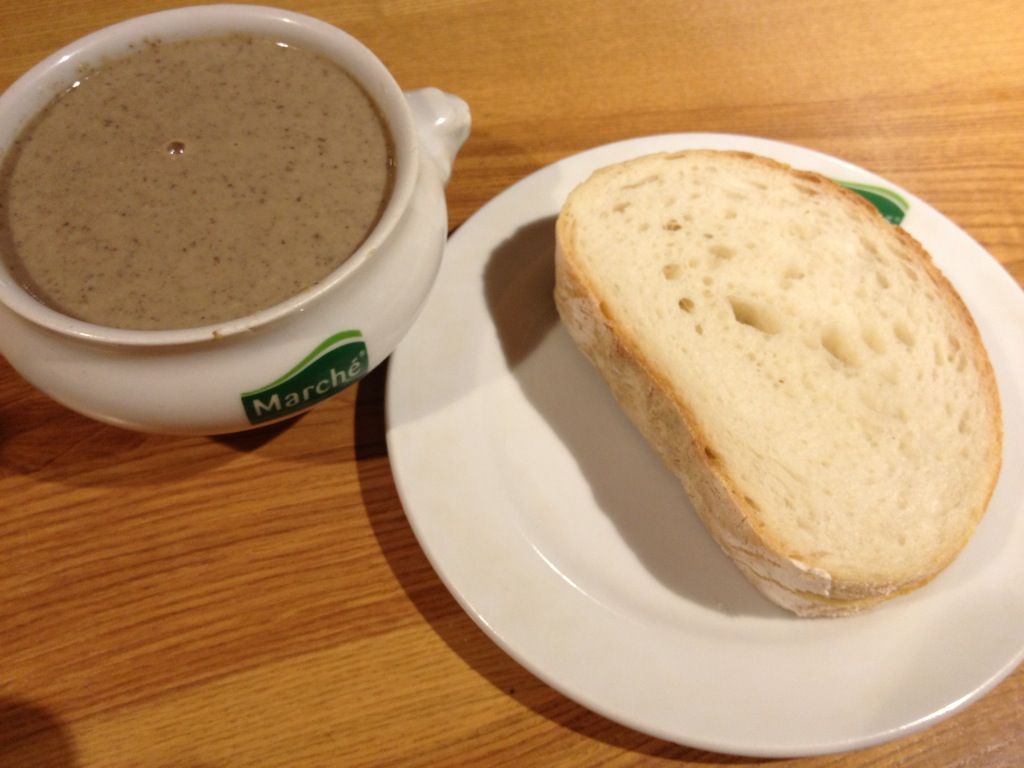 Mushroom soup! I LOVE LOVE the mushroom soup! One of the best around.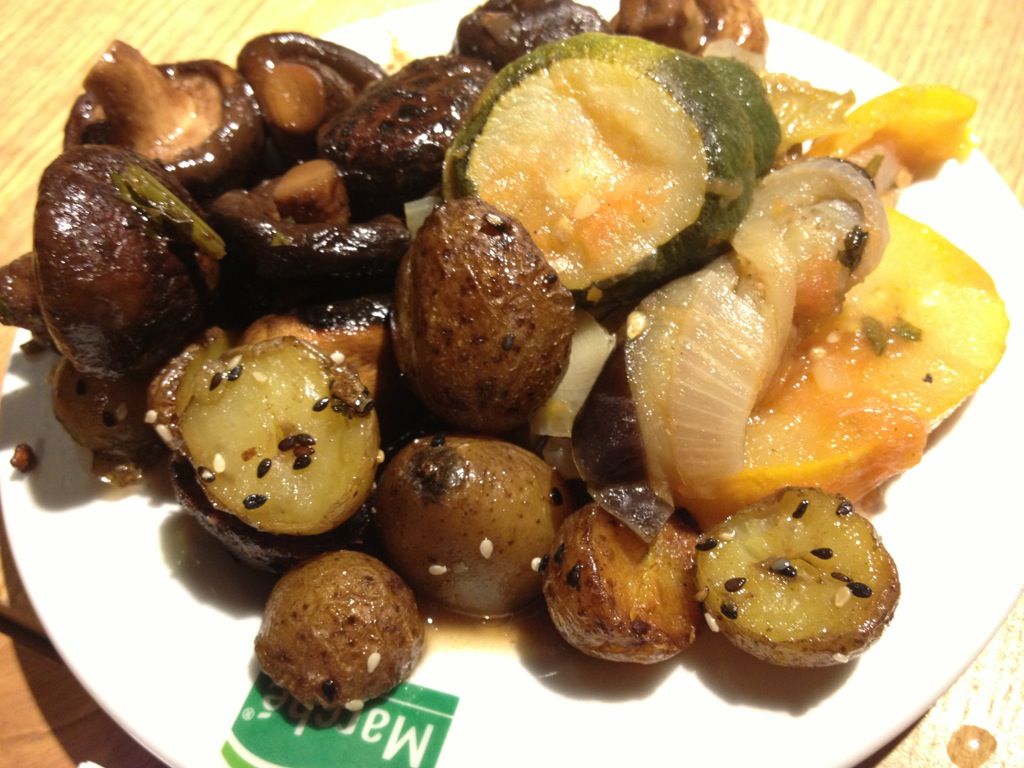 Mix vege. One of my MUST-ORDER.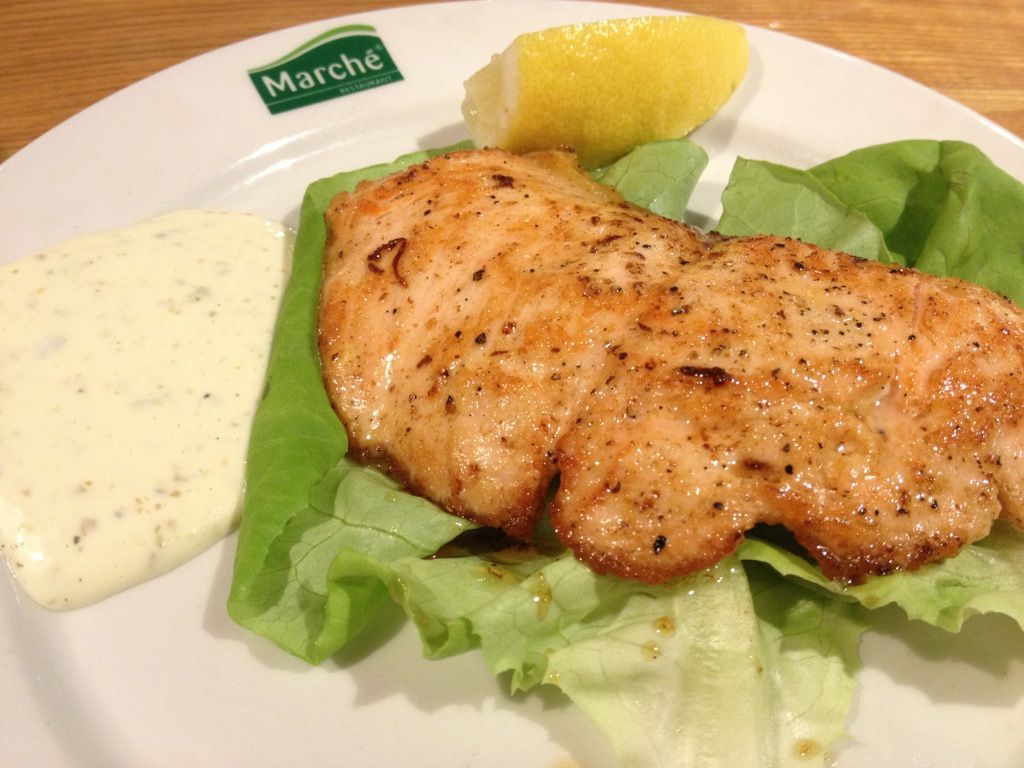 First time trying their Salmon steak, awesome!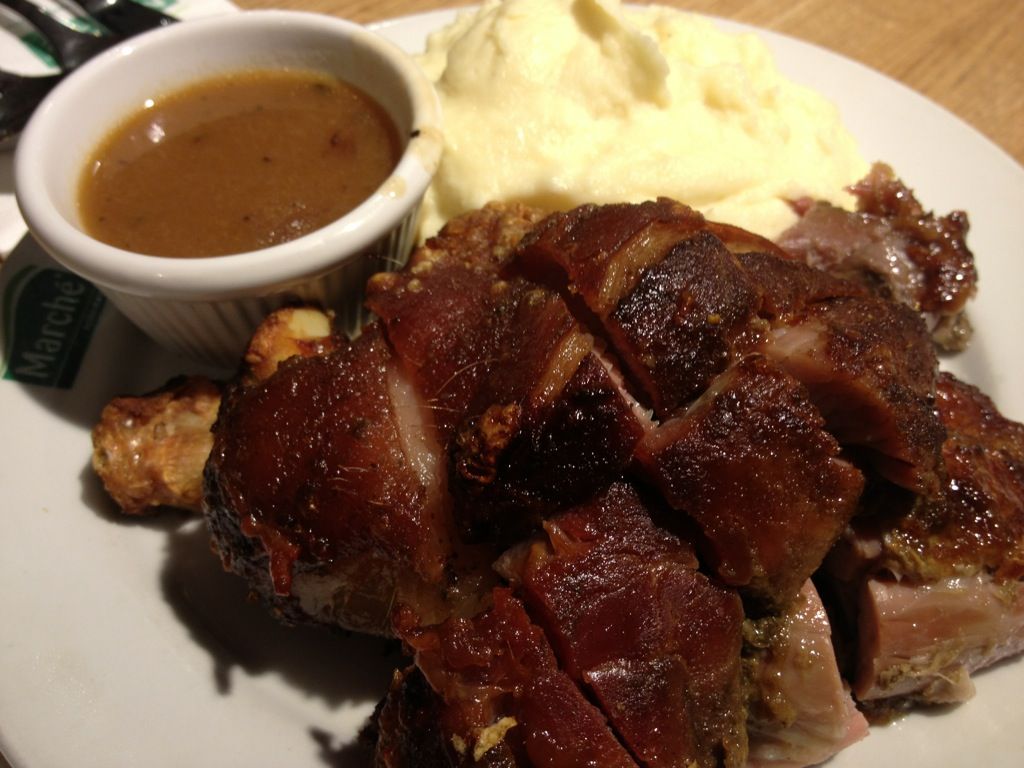 Pork knuckle. (I don't like) I dislike the pork taste in pork. Sounds weird, but pork smells bad. And this pork knuckle has a porky taste/smell which I don't like.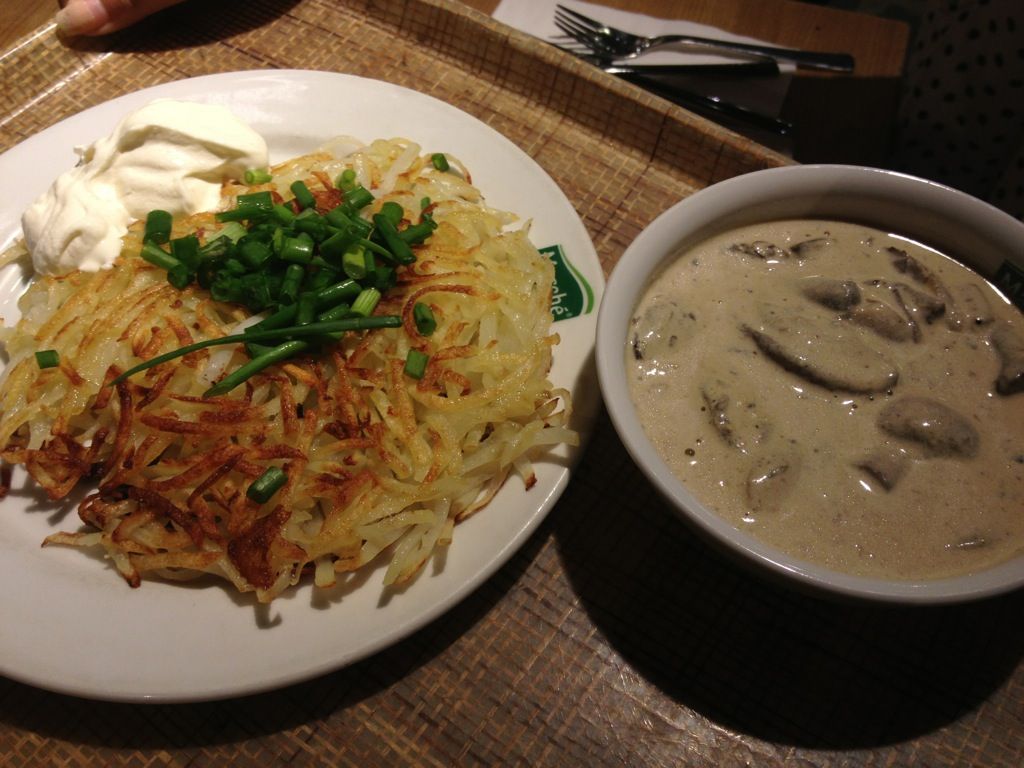 Rosti & Mushroom ragout (I think). And this bowl of mushroom, I didn't try, so I don't know nice or not.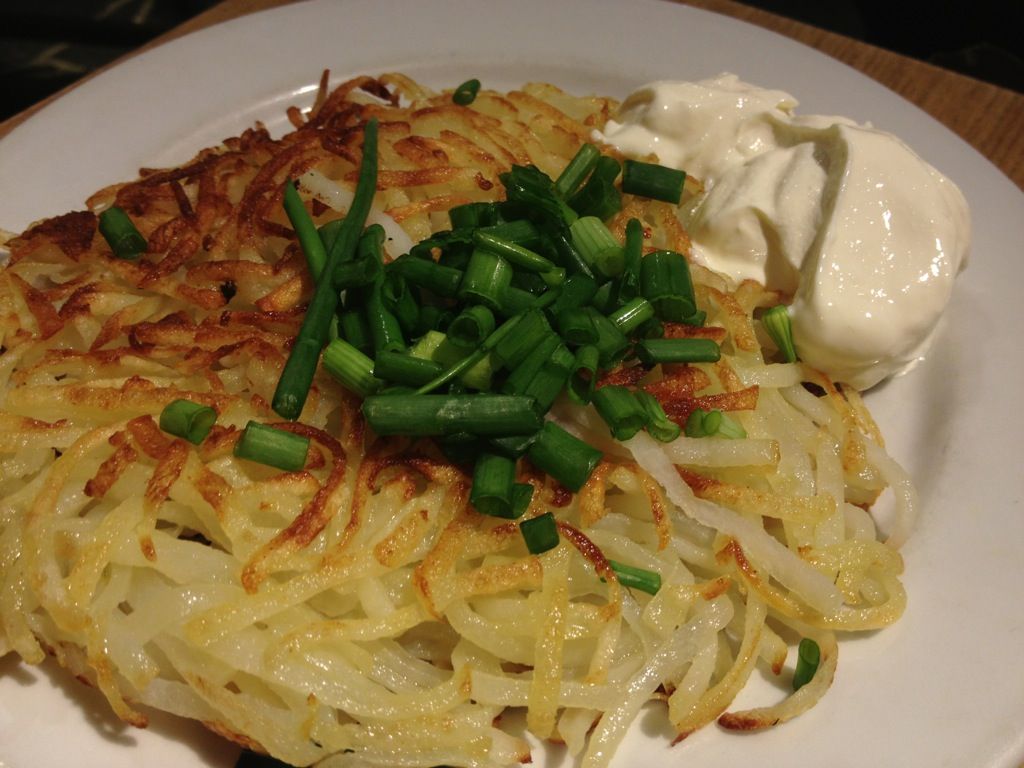 Can't wait for my next Marche session with XH & LK. (see! I told them I am craving for Marche, since December they are trying very hard to meet my demand, but in December, the Q is atrociously long, and this month, we might not have the chance to meet, so we will meet again before CNY hopefully!)
After that, I am going to show you something that has never happened to me before: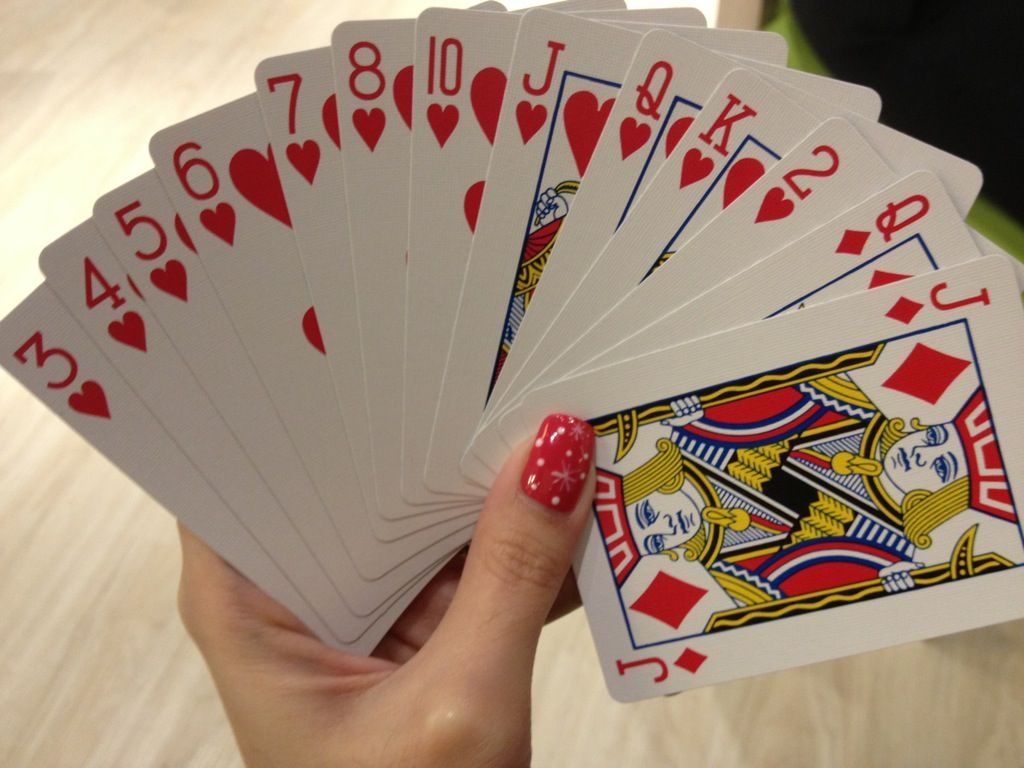 So lucky in Dai Di but seriously, i end up losing. Ok. Bye.