| | |
| --- | --- |
| Address: | 8 Jalan Klapa Singapore 199320 |
| Tel: | +65 62914430 |
| Opening Hours: | 1pm to 10pm Tuesday to Sunday |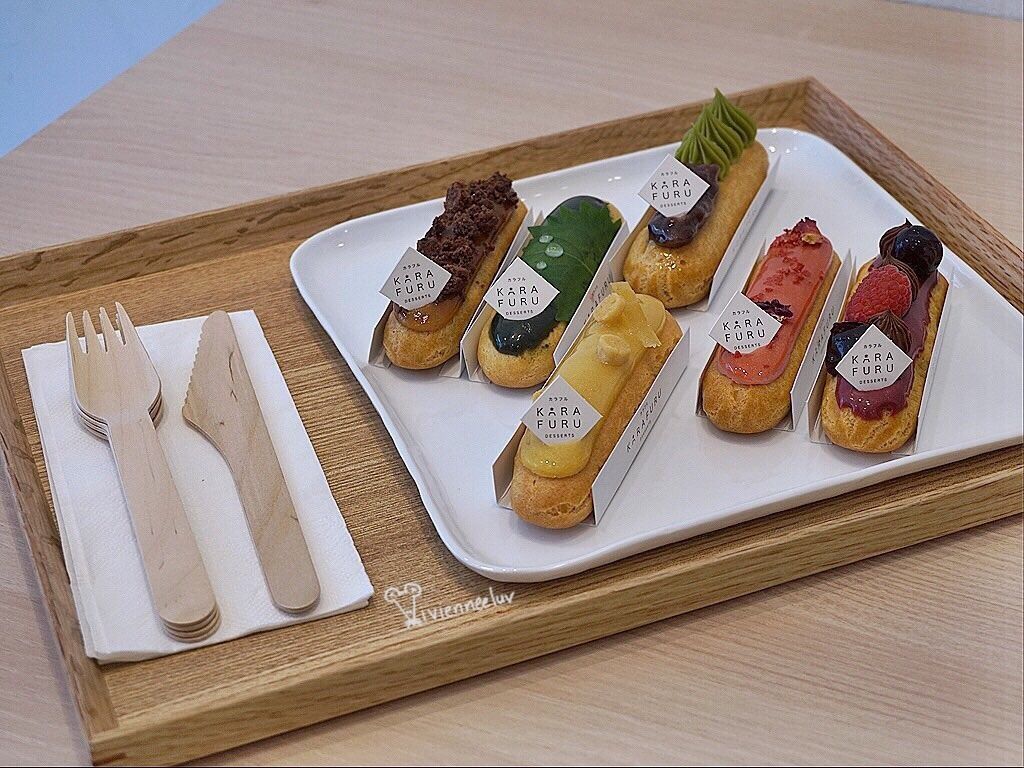 Ending September with a sweet post! Now comes the dreadful October, I hope it will be over in no time. October is suppose to be the month where I wear my bridal gown, walking down the aisle with my husband and everything is supposed to be as magical as ever, however it is not going to happen. October is also a month where so many people are getting married, I will just have to endure, and look through the beautiful happily-ever-after pictures of my friends', and of course giving them my blessings even though nothing works out for me.
Back to food!
I have been seeing lots of this pretty eclairs pictures all over my instagram. Ian, Pauline, Shirley and I wanted to come here on Polling day but it was closed, so finally we came here on a lovely Sunday afternoon.
The space is so pretty and japanese-like (think Muji).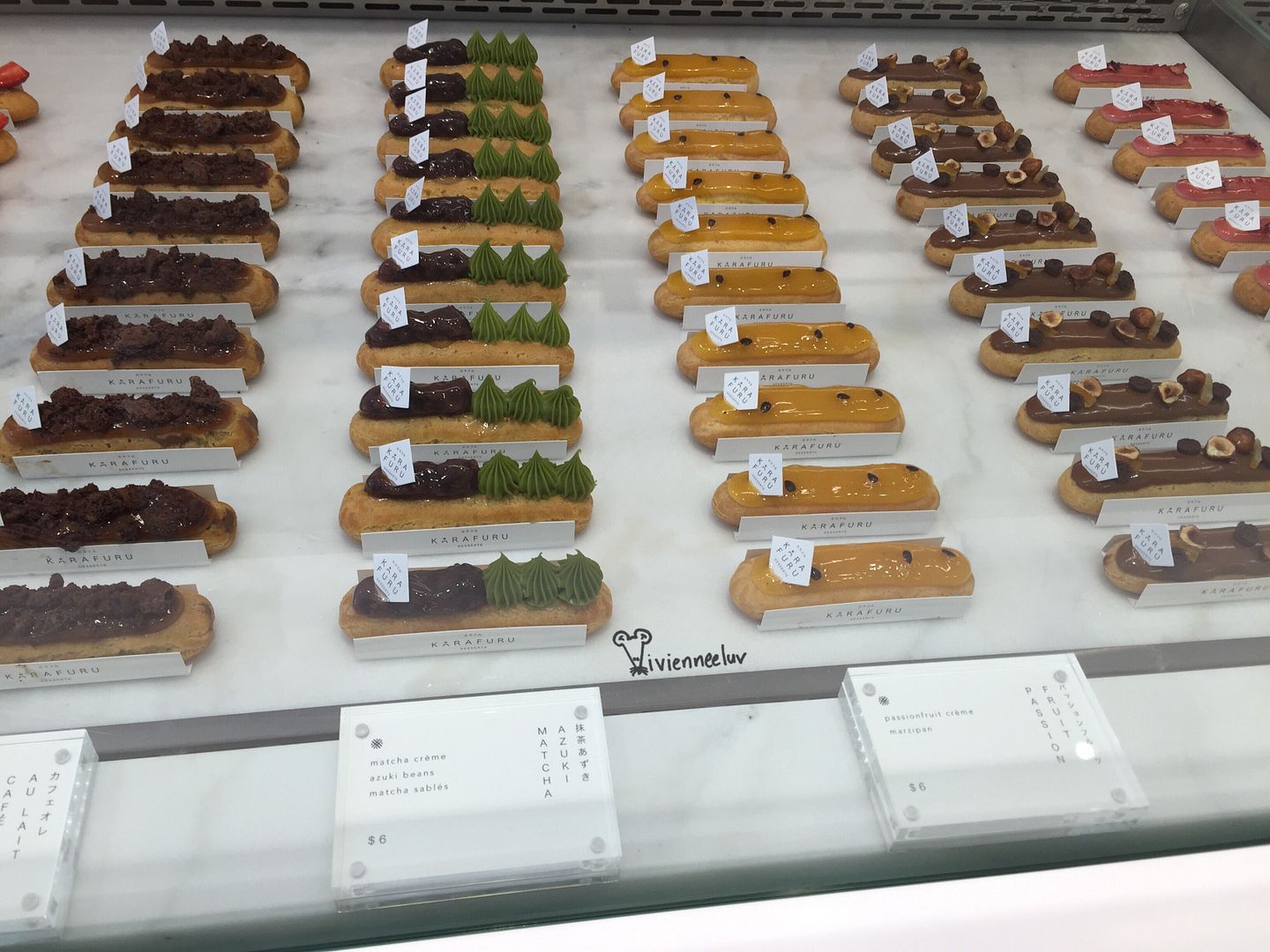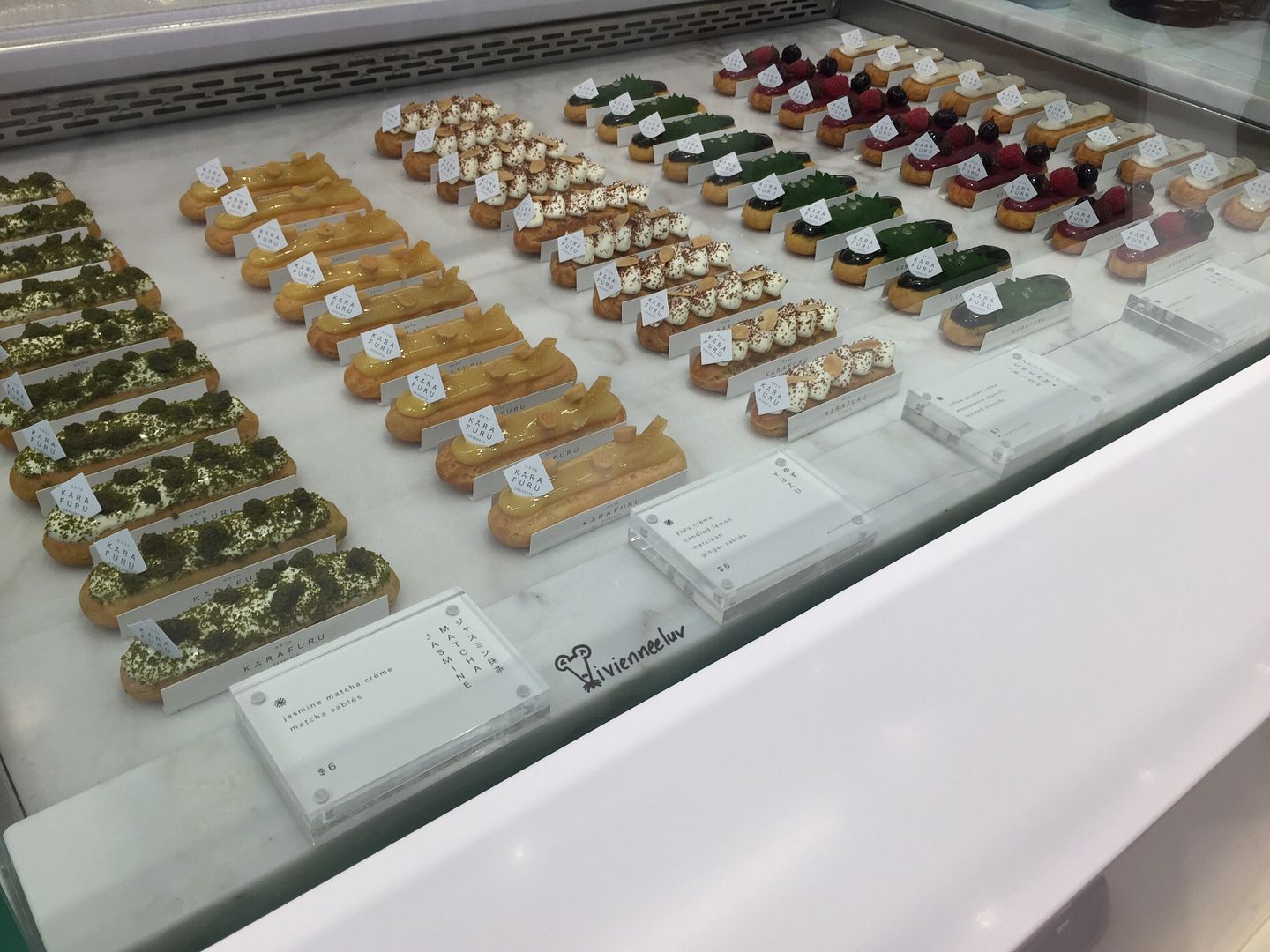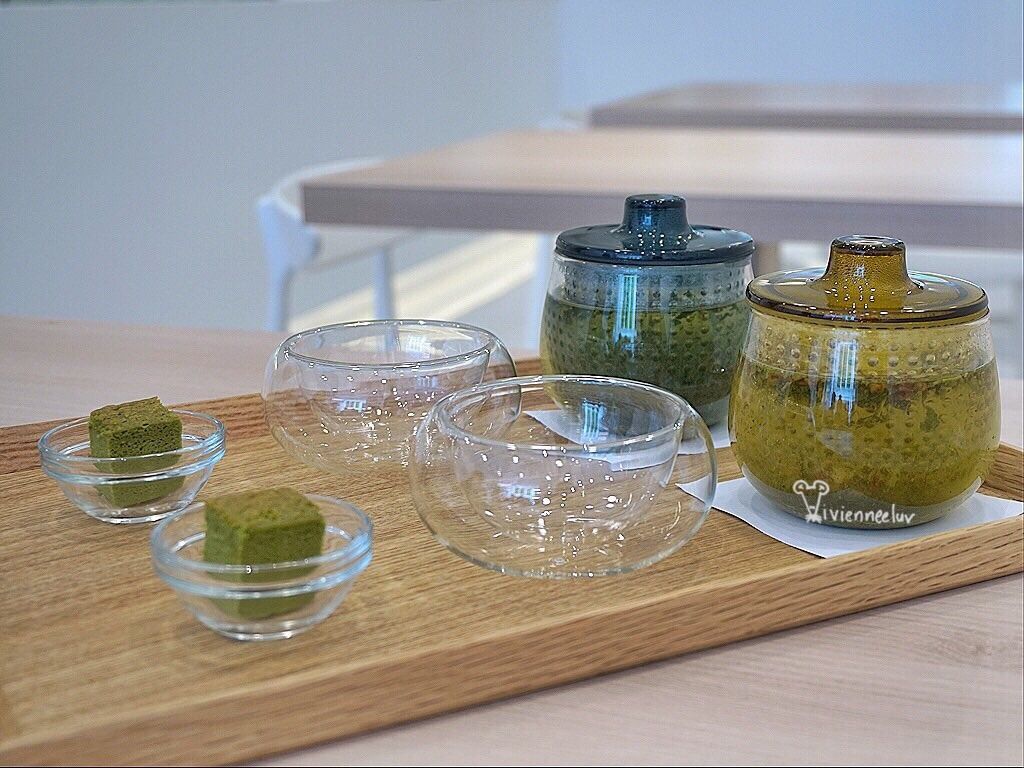 Japanese Green Tea S$6
Soba Seed Stem S$6
Comes with 1 complimentary hot water refill.
Cafe Au Lait Eclair S$6
Ume Shiso S$7
Matcha Azuki S$6
Yuzu S$6
Sakura Rose S$6
Black Forest S$7
Most of the eclairs are overly sweet, which is not to our liking.
I personally prefer the eclairs at Le'clair, the choux pastry is better over there.
Yuzu-Cha Parfait S$16
A pity that this is not as yuzu-ish as what we thought - only the yuzu soufflé cake, and the little bits of lemon peels, the rest is mango pudding, and their in-house yogurt with black tea Creme anglaise.
Overall, good ambience, but i won't be back that soon, unless to accompany my friends maybe.