| | |
| --- | --- |
| Address: | 290 Orchard Road #B1-k8 Paragon Singapore 238859 |
| Website: | http://www.dapaolo.com.sg |
Other outlets of Gastronomia are: Bukit Timah, East Coast I12 Katong, Holland Village, Marina Bay, Orchard, Raffles Place, River Valley.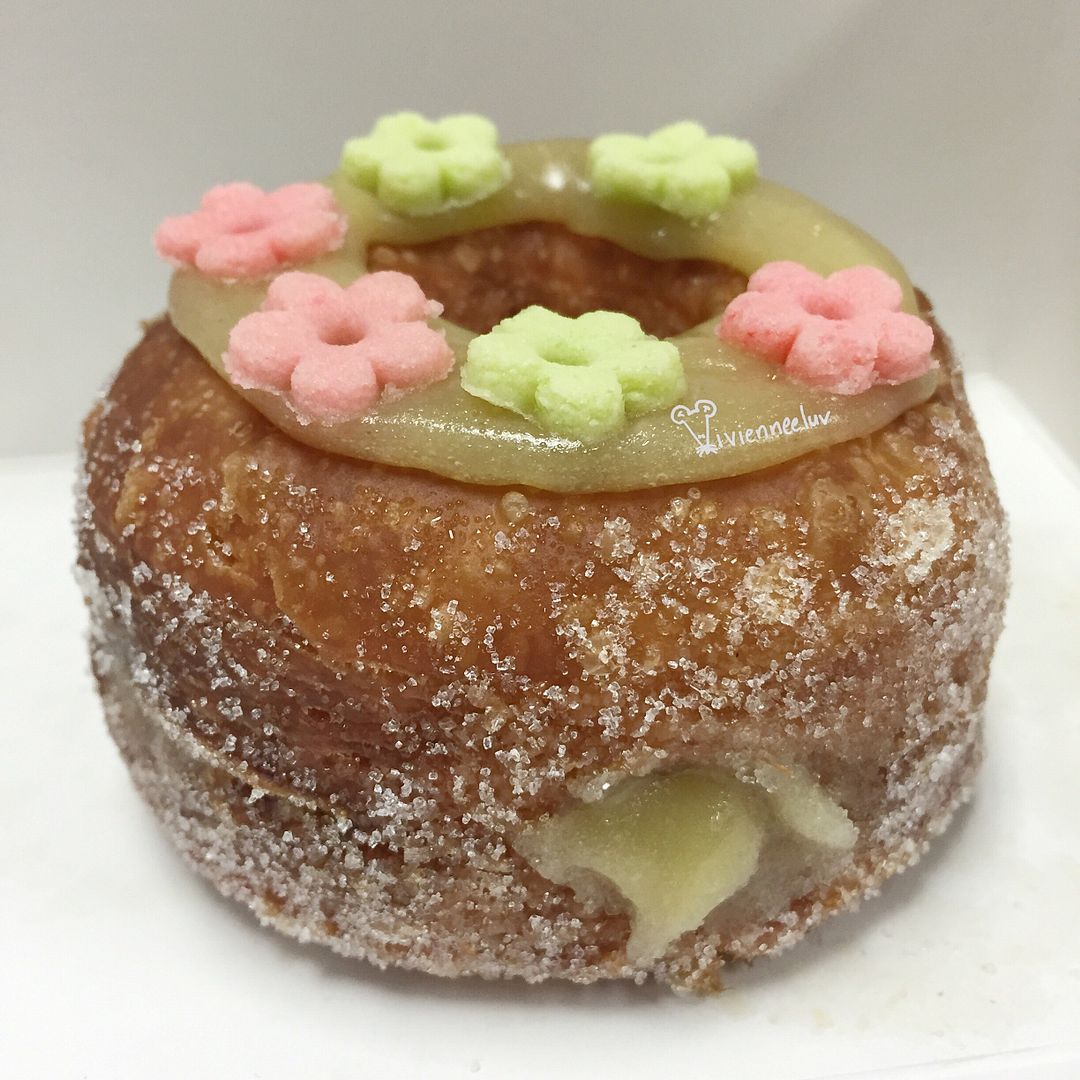 Happy Mid-Autumn Festival!!
Was at Paragon the other day, meeting Jacq for dinner and I was very early as usual so I went shopping at Wisma, Takashimaya and lastly Paragon's Market Place. As I came out of Market Place, I decided to walk past Da Paolo Gastronomia to peek at their Crodos, I was so thrilled that there are still crodos left on the shelves!
Mooncake Crodo S$5.80
Nobody can understand why was I so thrilled. A couple of years back when Crodos or Cronuts were launched in Singapore, these were sold out like by mid-day! Wayne used to have a hard time getting me these until he went to Paragon to be the 1st customer just to get me the Custard and Chocolate Crodos! Thats how hot-selling these little things were! And I didn't managed to get these Moonlike Crodos last year, so this year I have to try!
These were filled with white lotus cream, and topped with flowers made from snowskin.
I cut my crodo with a knife and as I pressed down my knife, the white lotus cream oozed out, making a foodporn mess.
Its pretty good, although I still prefer the chocolate or the custard Crodo!