| | |
| --- | --- |
| Address: | 323 Alexandra Road Park Hotel Level 7 Singapore 159972 |
| Tel: | +65 68288880 |
| Operating Hours: | 12pm to 3pm, 6pm to 10pm Daily |
The new 13-storey Park Hotel Alexandra located right next to Ikea Alexandra just opened maybe 2-3 months back. There are cafes and eateries on the 1st floor of the hotel, and The Carvery is located on the 7th Floor of the hotel.
The Carvery Buffet Lunch
Time: 12pm to 3pm Daily
Price: S$38++
The Carvery Buffet Dinner
Time: 6pm to 10pm Sunday to Thursday
Price: S$52++
The Carvery Buffet Dinner (additional premium cuts are included in the buffet line)
Time: 6pm to 10pm Friday & Saturday
Price: S$62++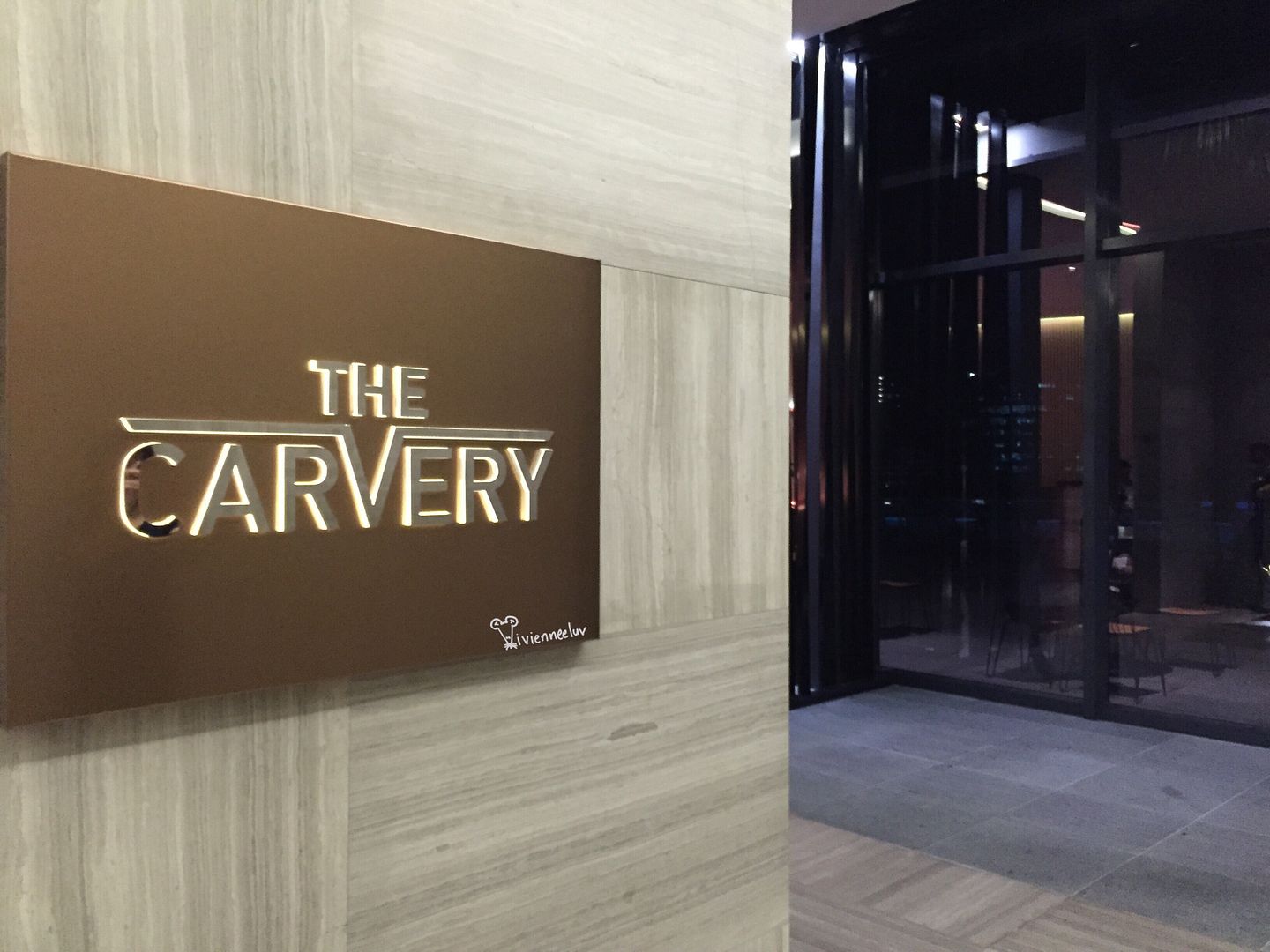 As you entered The Carvery on the left, you will be able to see a 3-metre long carving station which features about 3-4 top-quality cuts of beef, lamb, pork and chicken. A carver will be stationed there to serve your preferred cuts.
What we had that day includes:
Australian Prime Rib - grain-fed beef, rich and robust flavour (suggested pairing with malden sea salt, red wine jus, anchovy butter)
Herb Crusted Australian Beef Ribeye - grass-fed beef
Pork Knuckle (suggested pairing with sweet mustard, chicken jus)
Spit Roasted Chicken - the chef picked out the right sized bird that cooks evenly without drying out, so each bird is about 1.6kg (suggested pairing chili sea salt, chicken gravy, truffle butter)
Ask the carver, which sauce goes well with which type of meat. There are 4 different house-made sauces available daily.
The spit roasted chicken is so good, soft and tender!
During dinner, 2 slabs of house-made butters are placed in front of the carving station.
Another must-try, is Truffle Butter! It just go well with everything!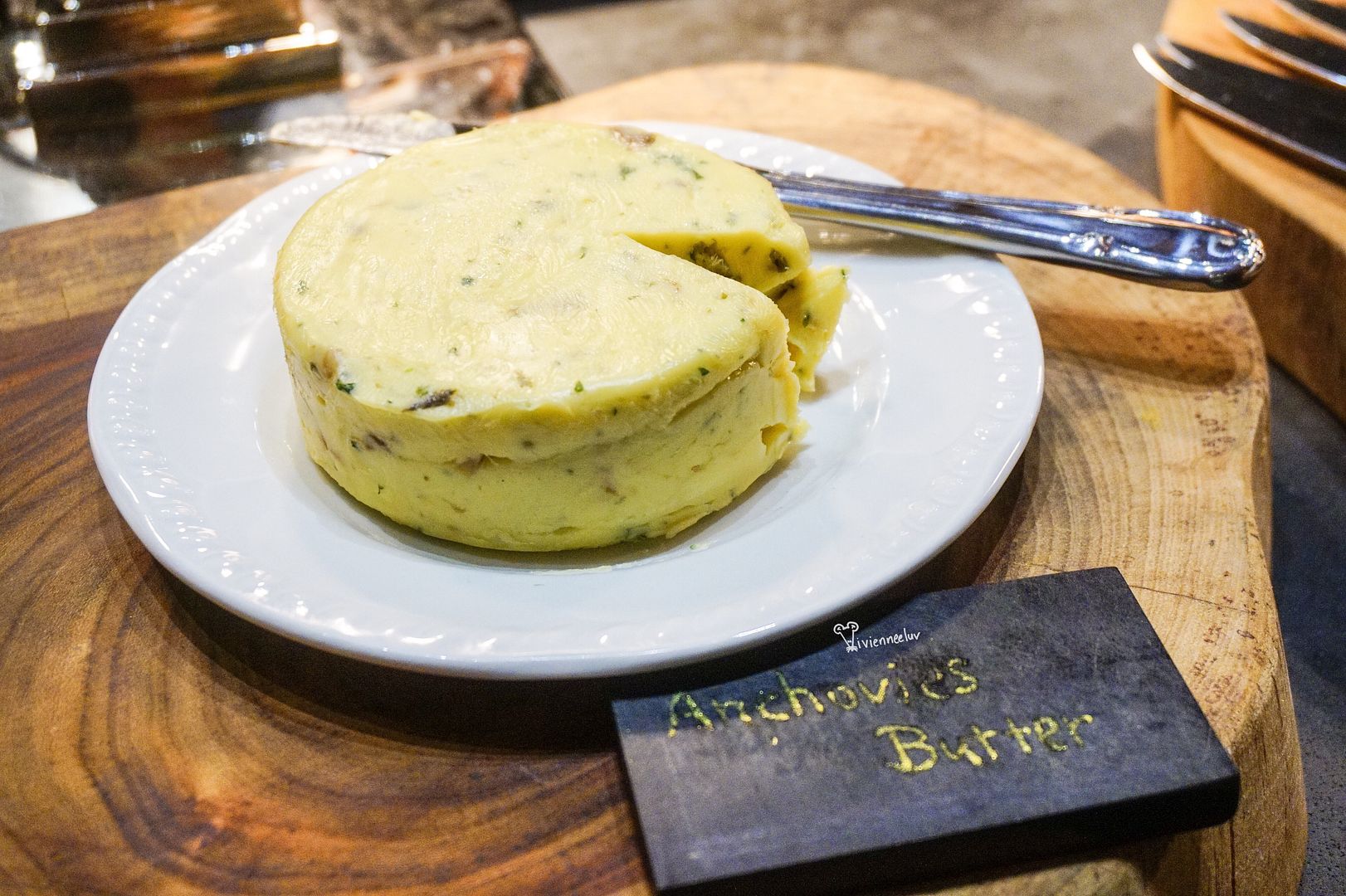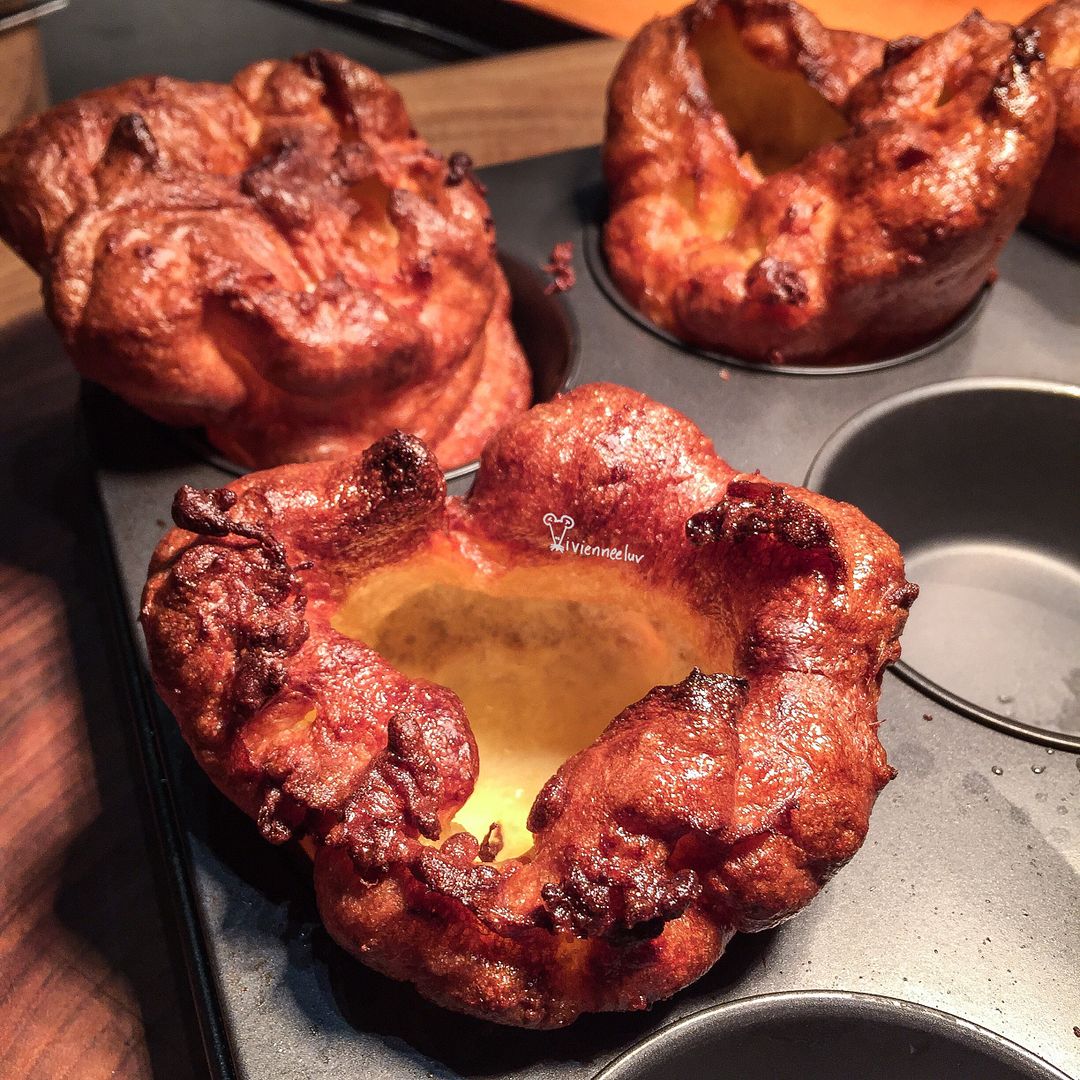 Apart from roast meats, The Carvery also offers a selection of 8 or 12 carefully selected side dishes at lunch and dinner respectively.
By the side of the carving station, during dinner buffets, please do look out for the crisp and fluffy Yorkshire Puddings, they are so good, I had 2 of them! They actually goes well with Veal Jus if I remember correctly, however I personally find that its best with Truffle Butter. Bias :P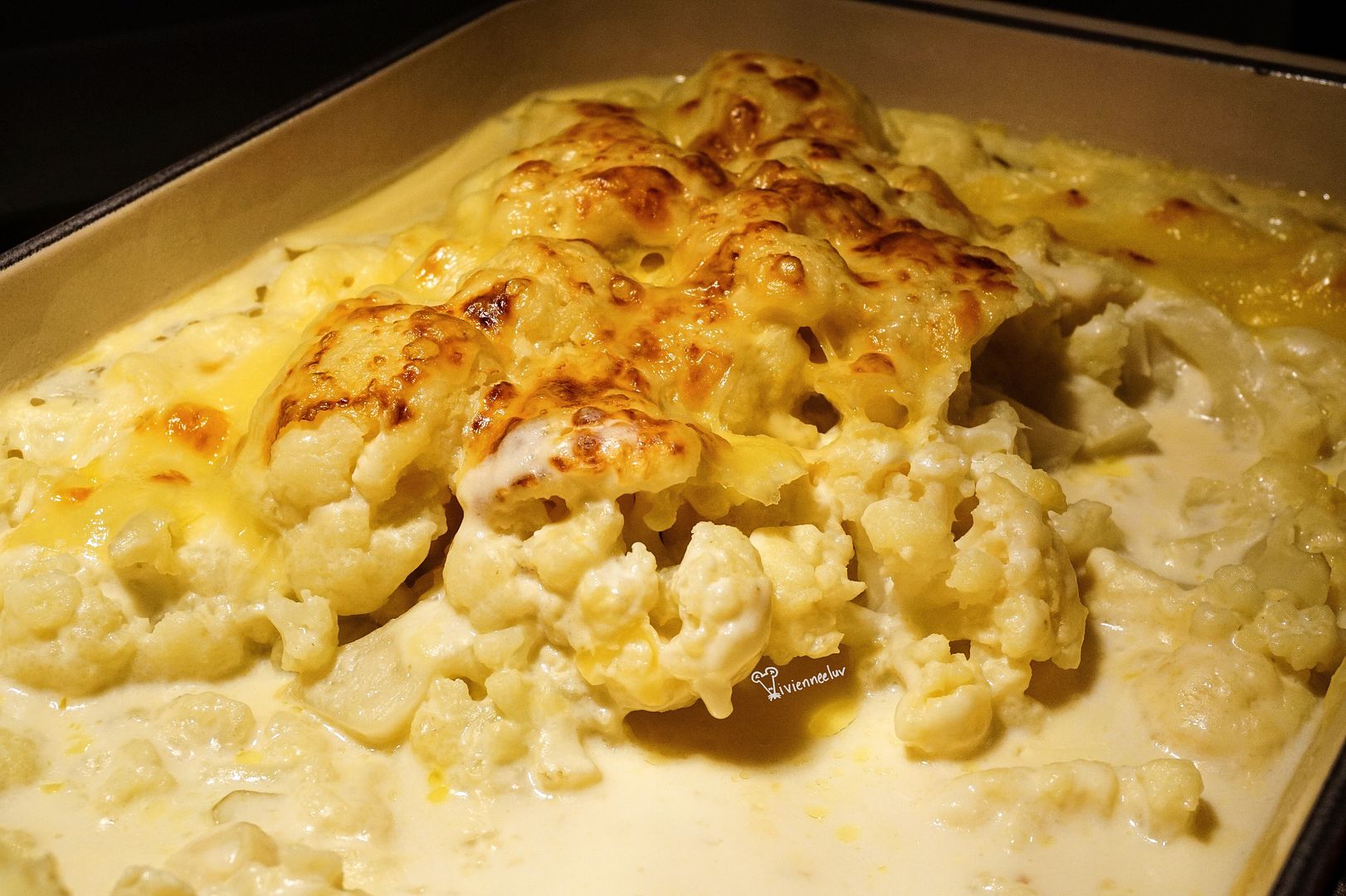 Cauliflower Gratin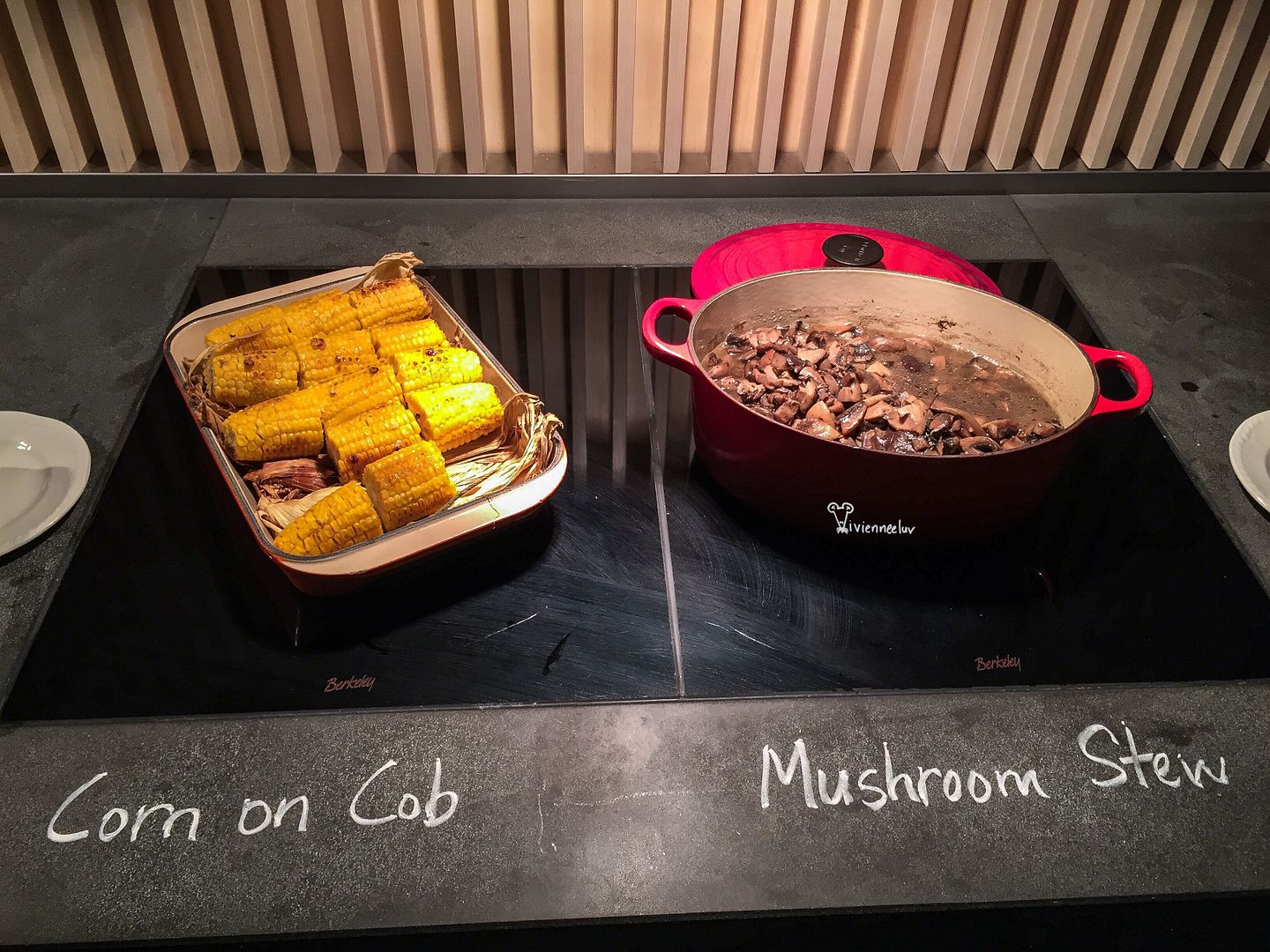 Corn on Cob
Mushroom Stew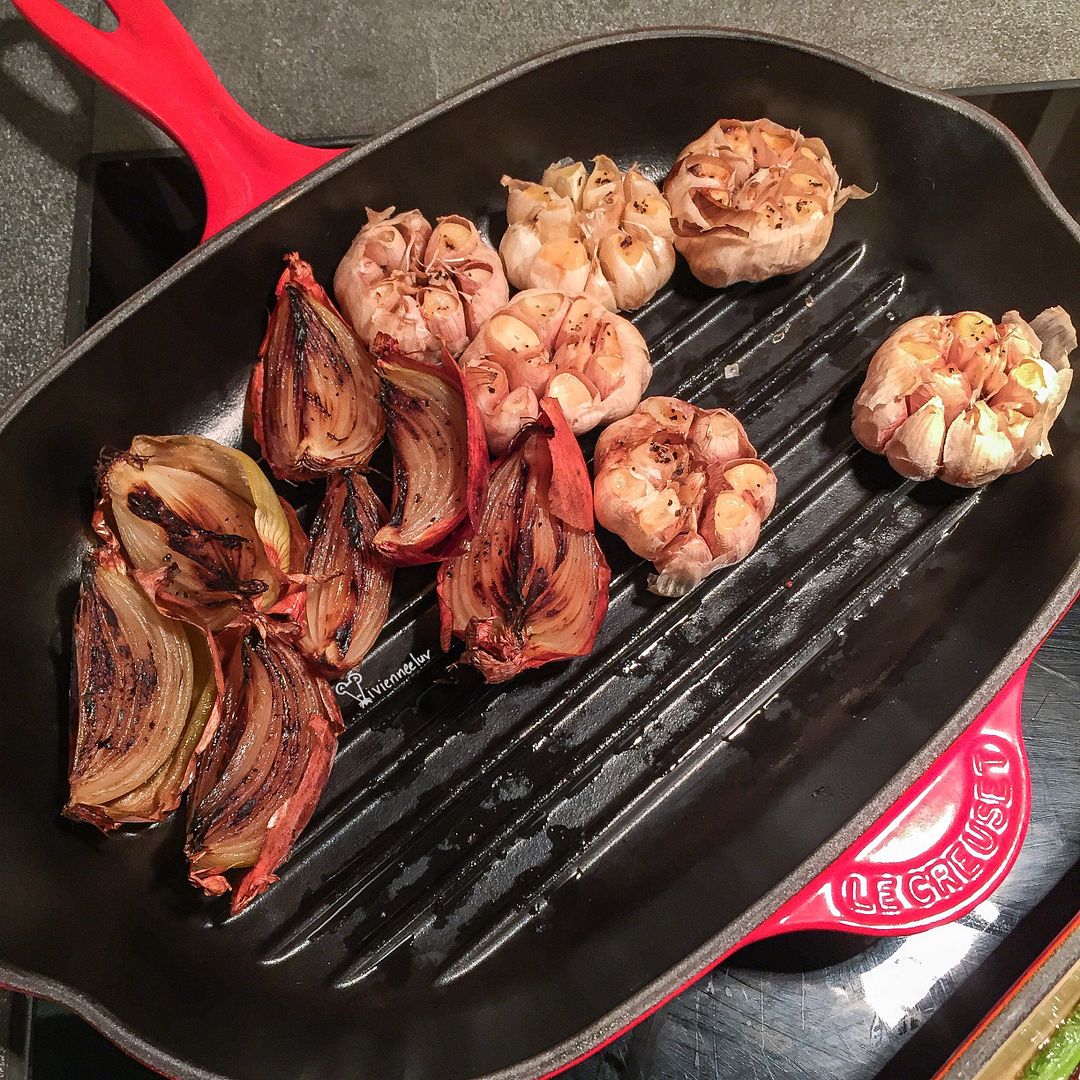 Baked Red Onions
Roasted Garlic
French Beans
Mashed Potato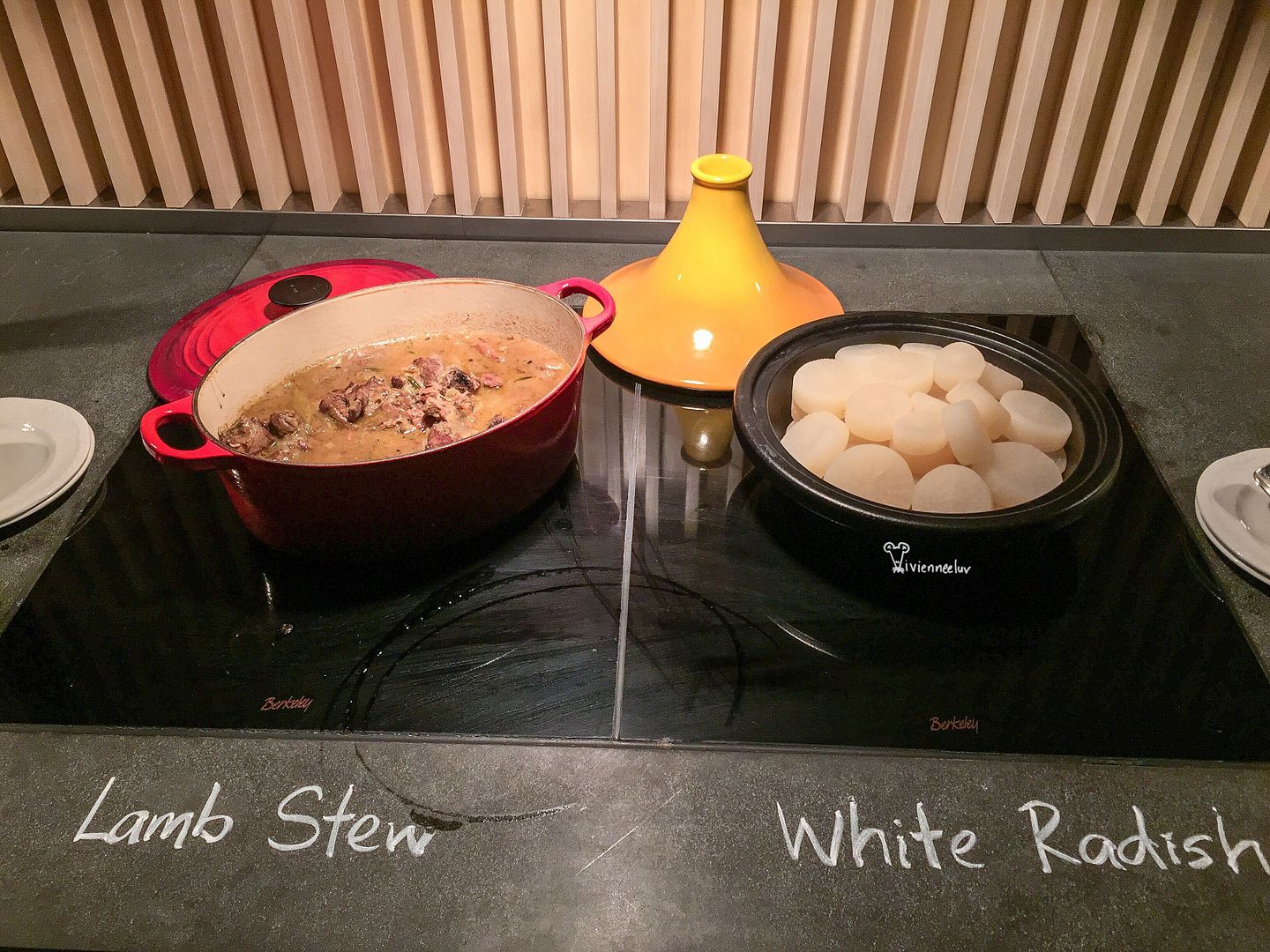 Lamb Stew
White Radish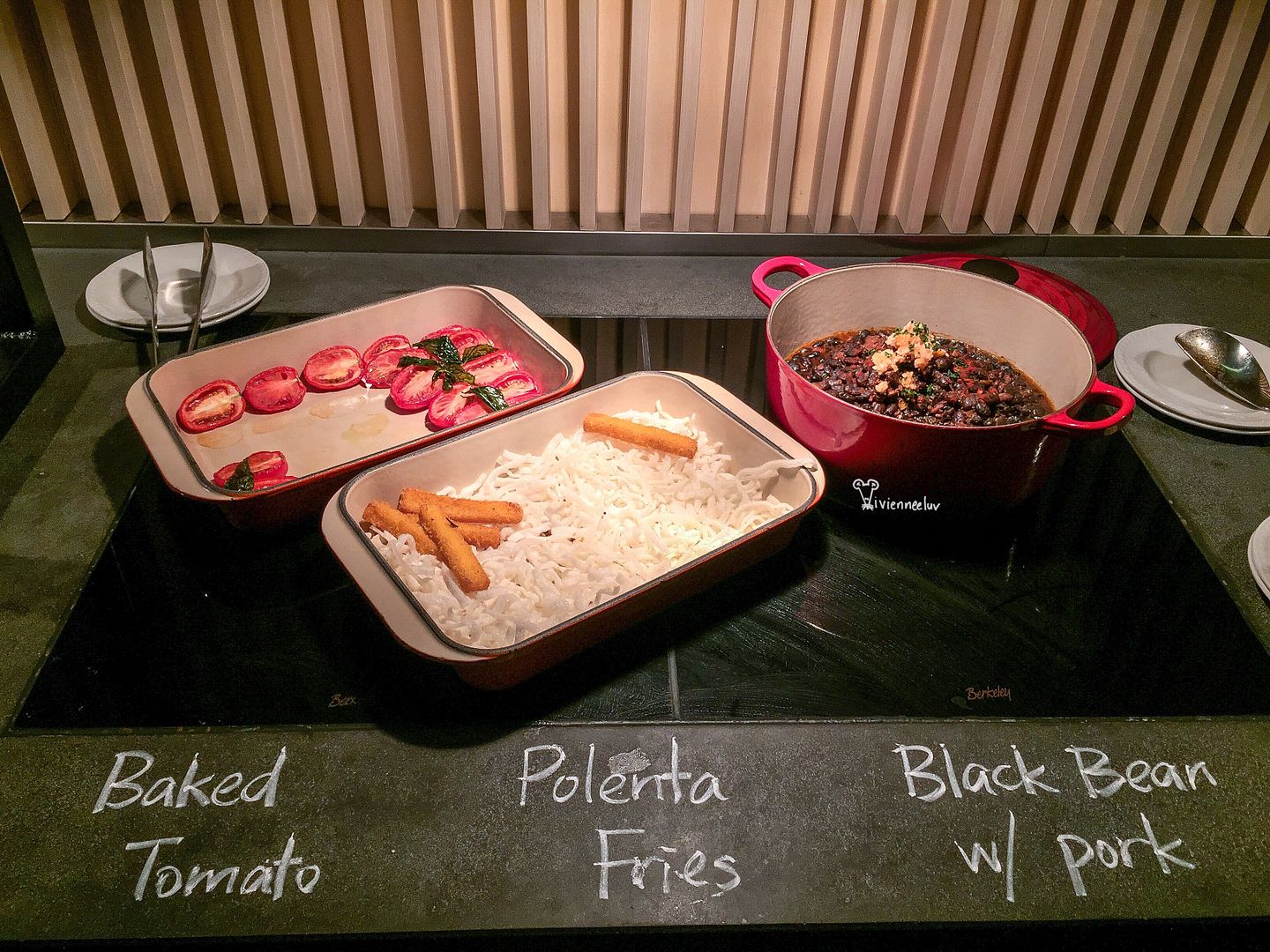 Baked Tomato
Polenta Fries
Black Bean with Pork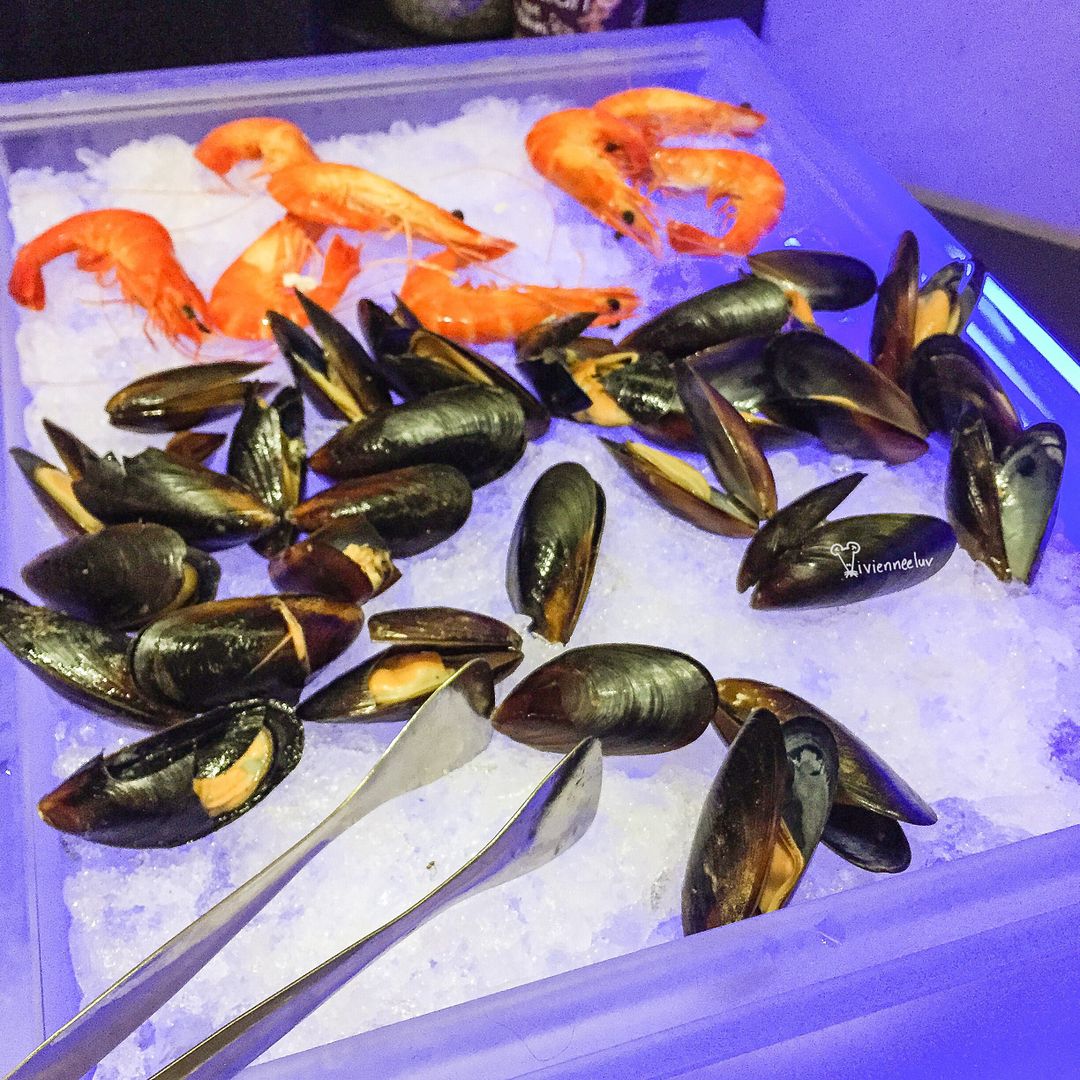 Chilled Tiger Prawns
Canadian Black Mussels
If you have the habit of starting a buffet with some greens or seafood on ice, you may start off with the starters. There are 4 gourmet salads such as Greek Beets with Feta Cheese, Roasted Sweet Potatoes and Figs, Charred Okra with Tomato, Garlic and Preserved Lemon, and a Class Waldorf with Chicken.
Freshly Chucked Oysters
As for seafood on ice, apart from these 3, there are also White Clams, Blue Swimmer Crabs. All served with cocktail sauce, lemon wedges, tabasco sauce and thai chili dip.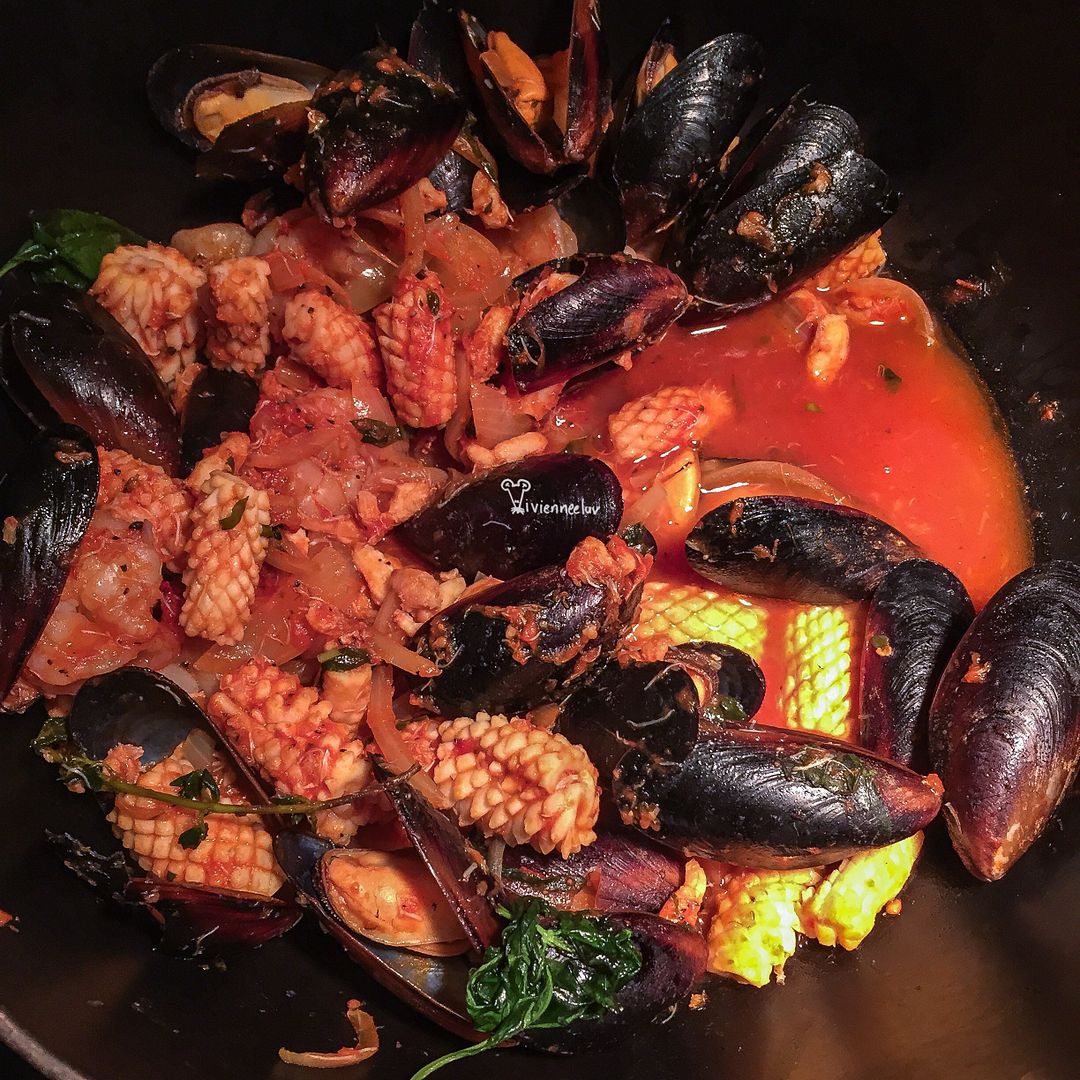 Seafood Bouillabaisse Marinara
There are also hot dishes to warm your tummies, there are Cassoulet, Beef Bourguignon, Coq Au Vin. You can paired all these dishes above with Saffron Rice, Black Olive Rice or Basmati Rice with Currants.
Wood-fired Pizzas and Breads
There is also a pasta station that you can request your preferred pasta such as spaghetti, farfalle, linguini and a choice of 2 sauces, Pomodoro and Aglio Olio.
Soups
Cheese
Fruits
English Trifle
Next up, desserts! As The Carvery focuses more on meats, so don't expect a wide variety of desserts selection.
English Trifle is a rich dessert layered with luscious thick custard, bailey's soaked sponge cake and fresh fruits and berries.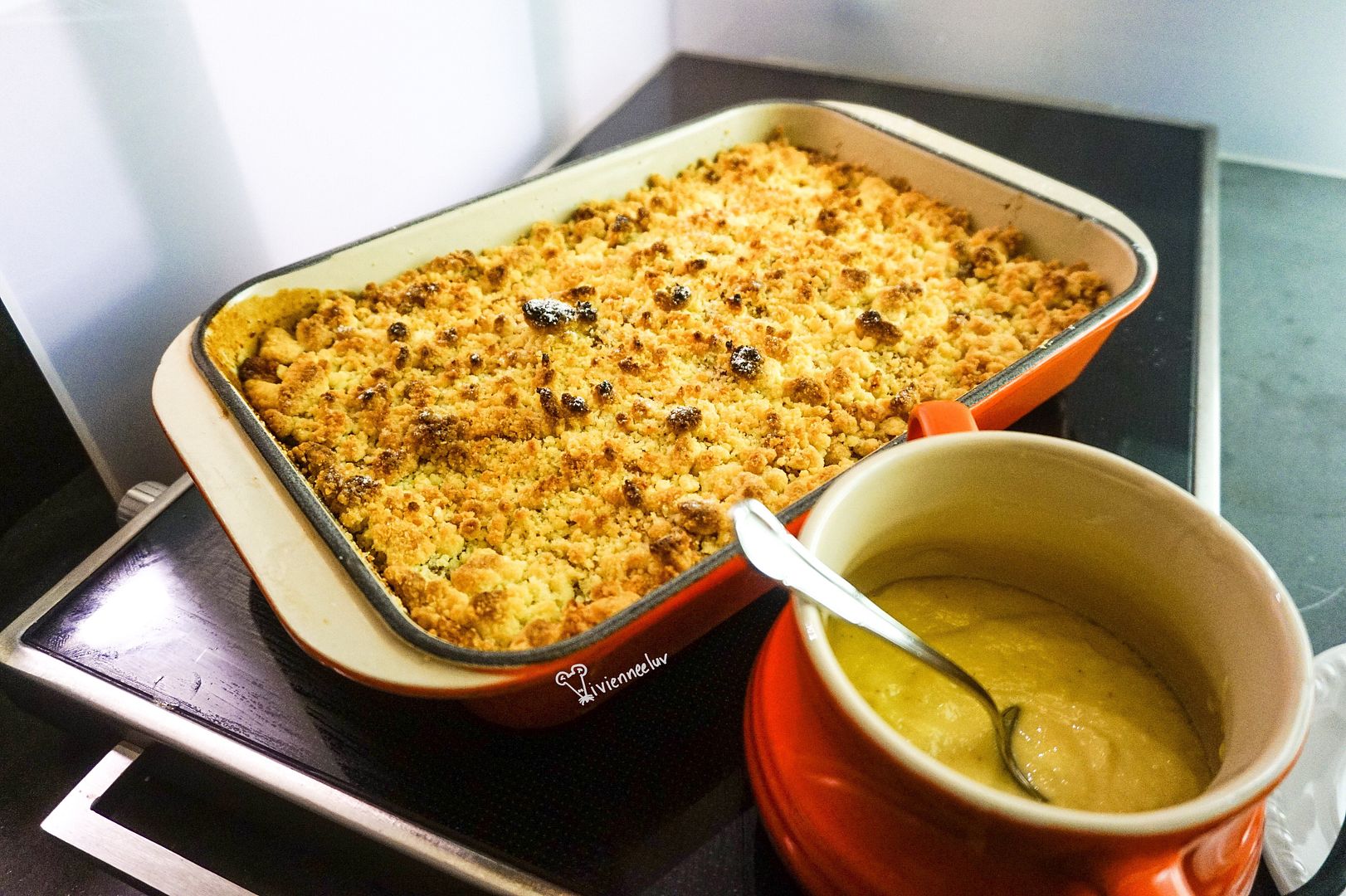 Spiced Apple Crumble
Made with Granny Smith apples dredged in cinnamon, topped with knobbly sandy crumble.
Mango Pudding
Chocolate Fudge Cake with Sea Salt
The buffet at The Carvery is so good and worth it (especially love the meats) that I know of 2 blogger-friends who brought their friends and family back here on their own!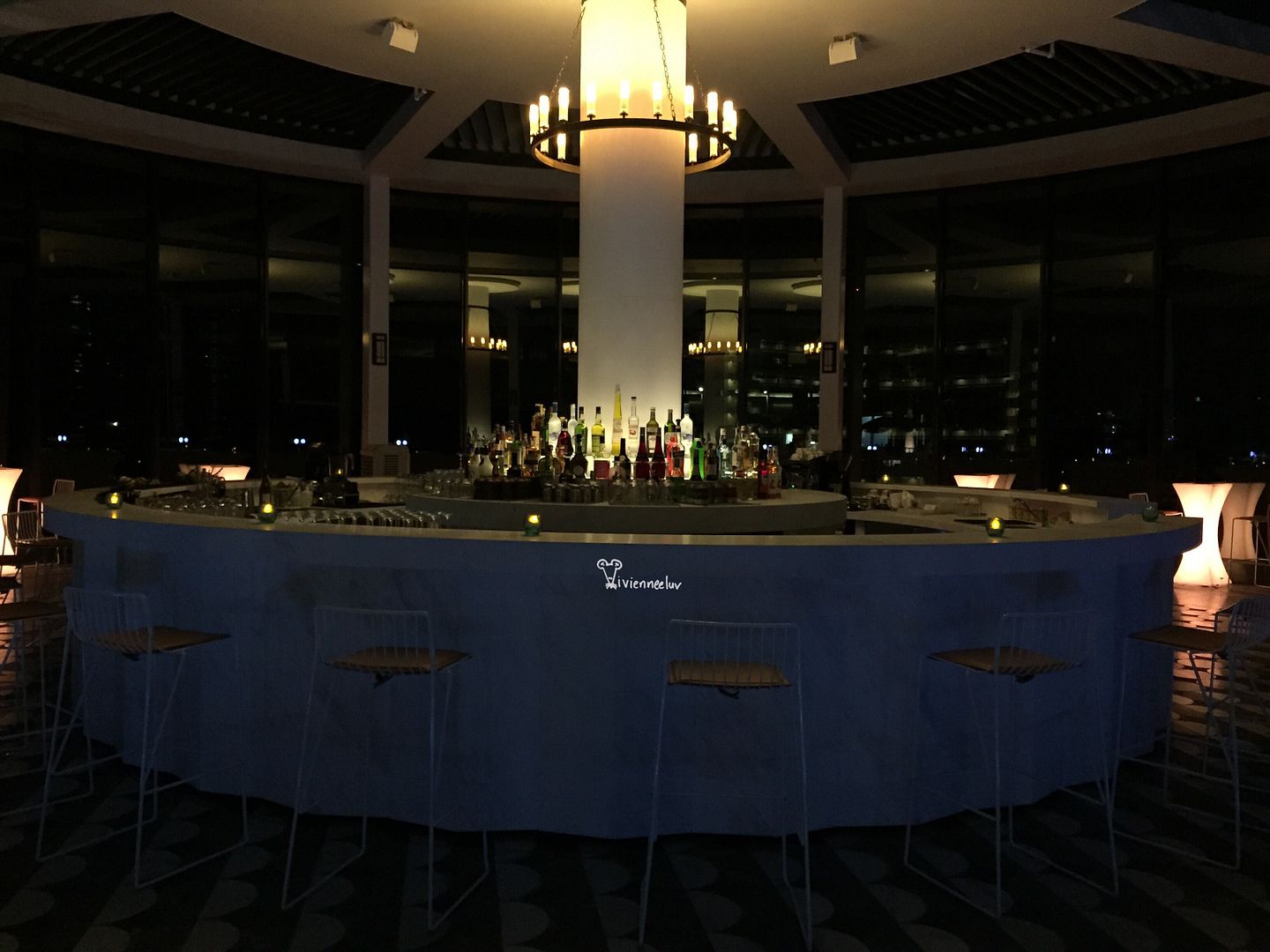 After the buffet at The Carvery, Jacq and Sophie accompanied me for drinks at Aqua Luna, which is located right outside The Carvery! If you are early, you can even watch sunset while sipping cocktails.
Spiced Mojito S$15
Herb & Berry S$15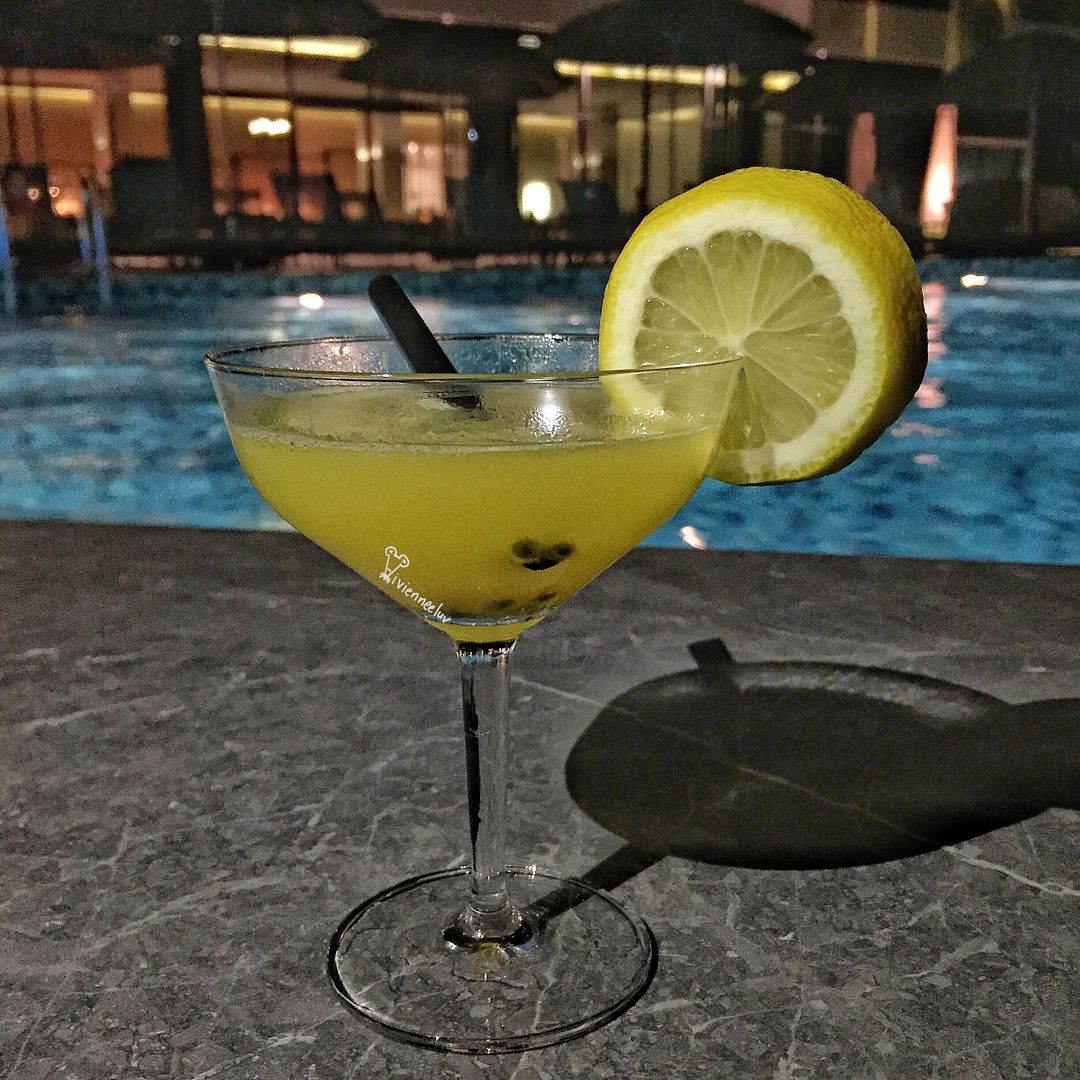 Alexandra Passion S$15
Thank you Park Hotel for having me!