| | |
| --- | --- |
| Address: | 25 Bukit Batok Crescent #01-01 Fu Eating House, The Elitist Singapore 658066 |
| Tel: | +65 86783392 |
| Operating Hours: | 11am to 2.30pm, 4pm to 9pm Monday |
| | 11am to 3pm, 4pm to 10.30pm Tuesday to Saturday |
| | 4pm to 10.30pm Sunday & PH |
(Pic Credit: Alain)
My first time travelling so far and to a very unfamiliar place in the west, but I guess its a good start since I am so free on weekends now.
One of the Sunday evenings, together with both my sissys, Alain & Jennifer, we headed to a industrial area for zhi char dinner!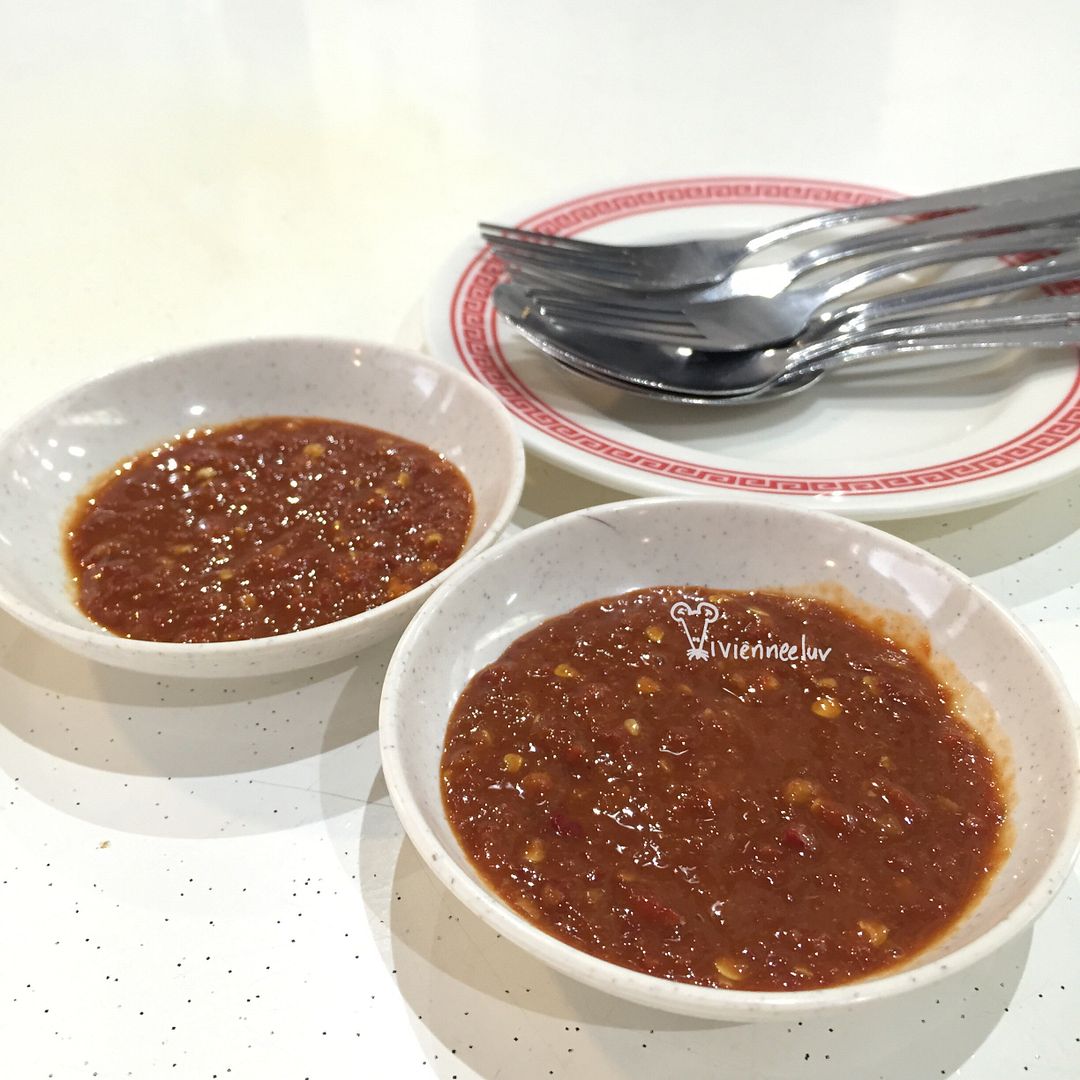 Hao Jiang Kee just moved from Old Jurong Road to The Elitist located at Bukit Batok Crescent about 2 months ago. The chefs who had been with them for 5 to 10 years respectively continue working for them after moving to their new place.
Now Hao Jiang Kee is located inside a coffeeshop ''Fu Eating House'', which also has other food stalls. And the drinks stall sells Thai Milk Tea! (Sorry I'm a total thai milk tea lover)
Salted Egg Chicken S$12 / S$16
We wanted to go for something salted egg, we opt for chicken that we don't usually see them on the menu in other zhi char stalls. Usually common salted egg dishes are, prawns, crabs, pork ribs.
The chicken is tender, however the sauce is a little too dry for my liking. Otherwise, I think it will be a perfect dish for me.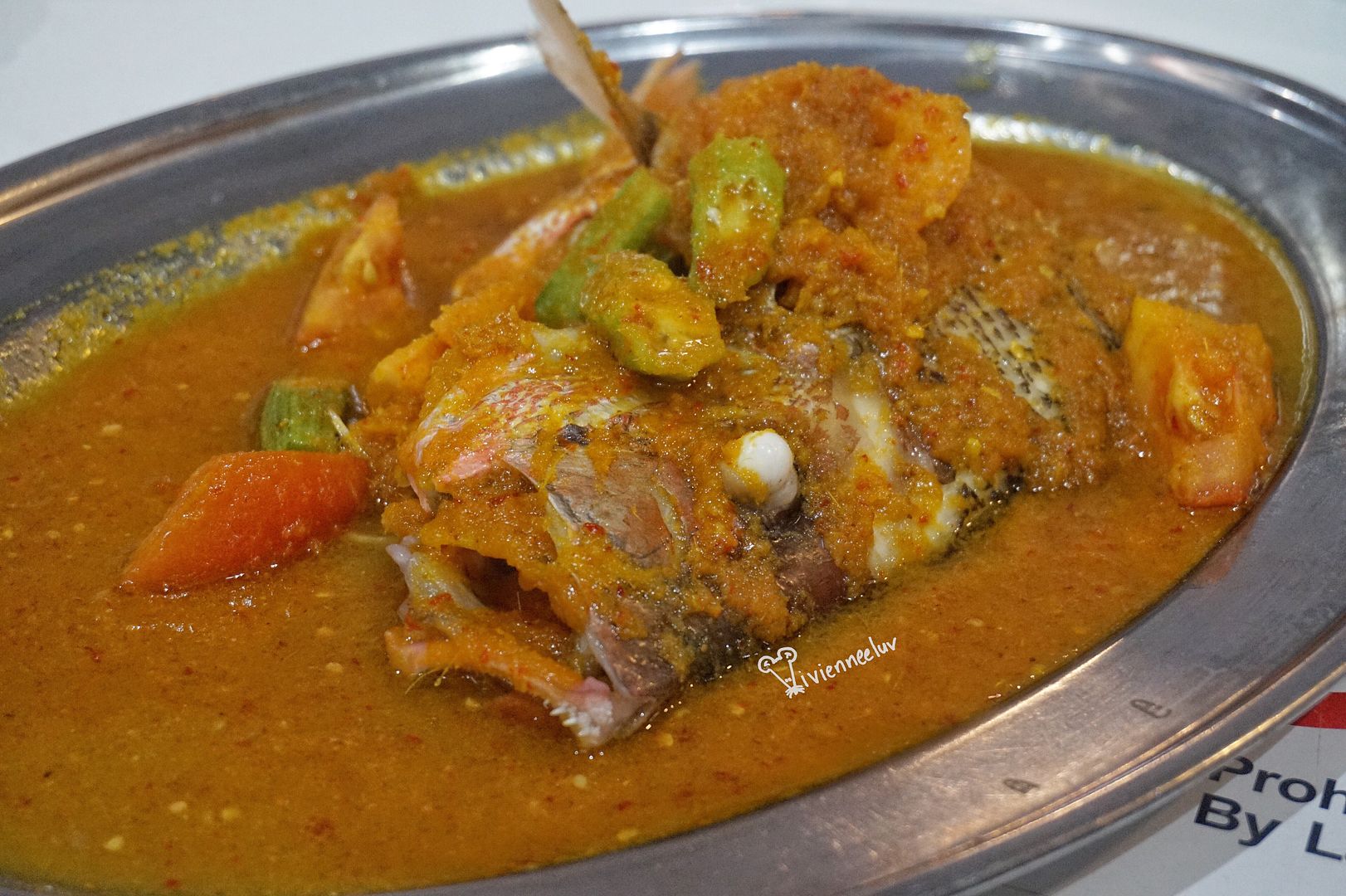 Nonya Fish Head S$23
I love this! Its so appetising and the gravy makes me want to order more rice to go with it. Most importantly the fish is fresh. We cleaned up this dish.
Veg Sauce Beancurd S$10 / S$15
Its 菜香 tofu, not sure why is it called Veg Sauce, maybe the sauce is made purely from vegetables, however this dish contains minced meat. There are crunchy cai xin that complements this dish.
The tofu is so silky soft and smooth! I think I ate most of it as its placed right in front of me.
Fish Head Steamboat S$25
Love the comforting soup which is very flavourful. Comes with generous serving of fish meat, however if you feel like adding on more ingredients into your hotpot, there are Garoupa, Pomfret, Prawns, Fish Maw, Sotong, Pork, Beancurd, Vegetables, Yam, Seaweed that you can order.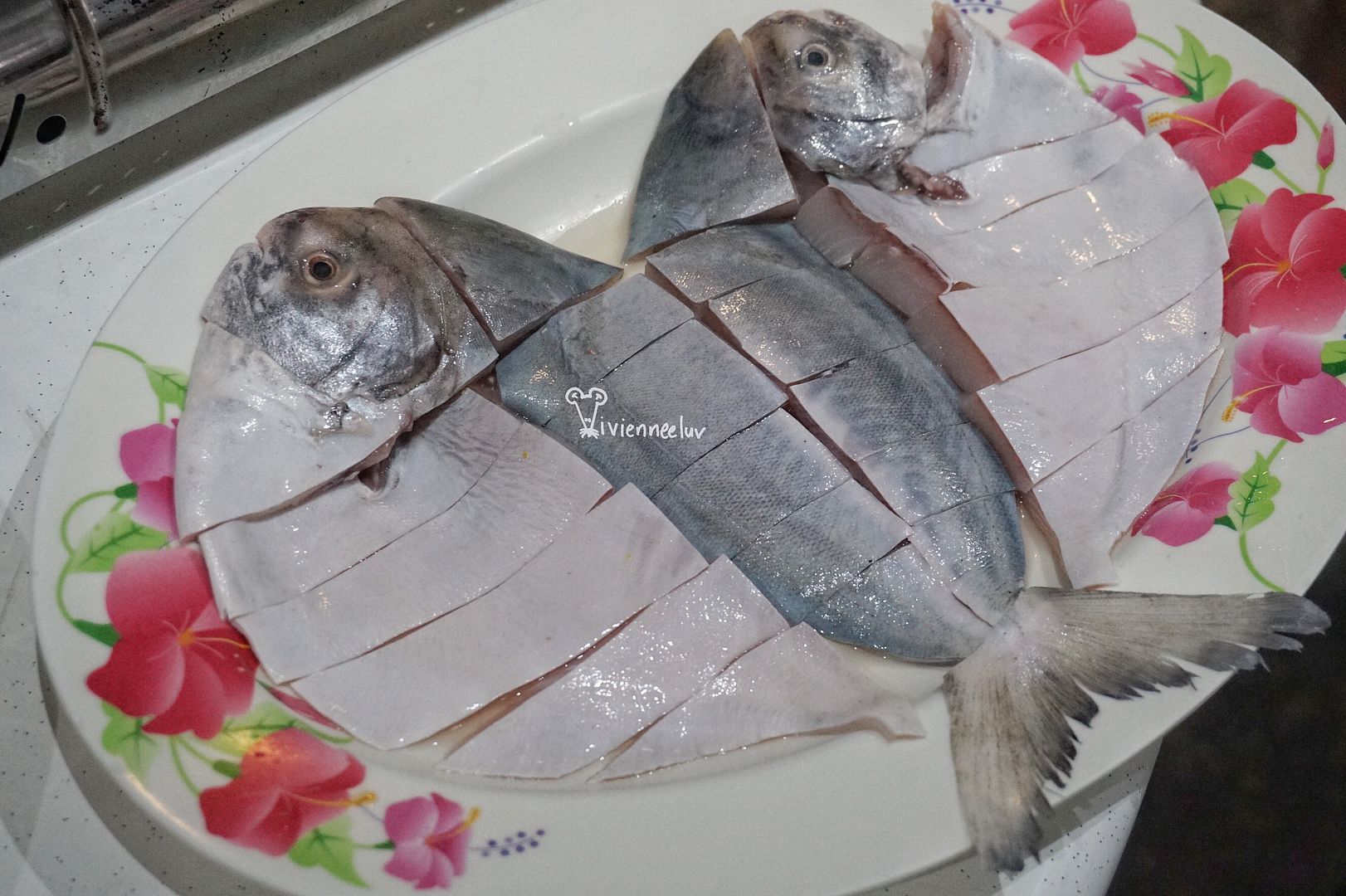 Pomfret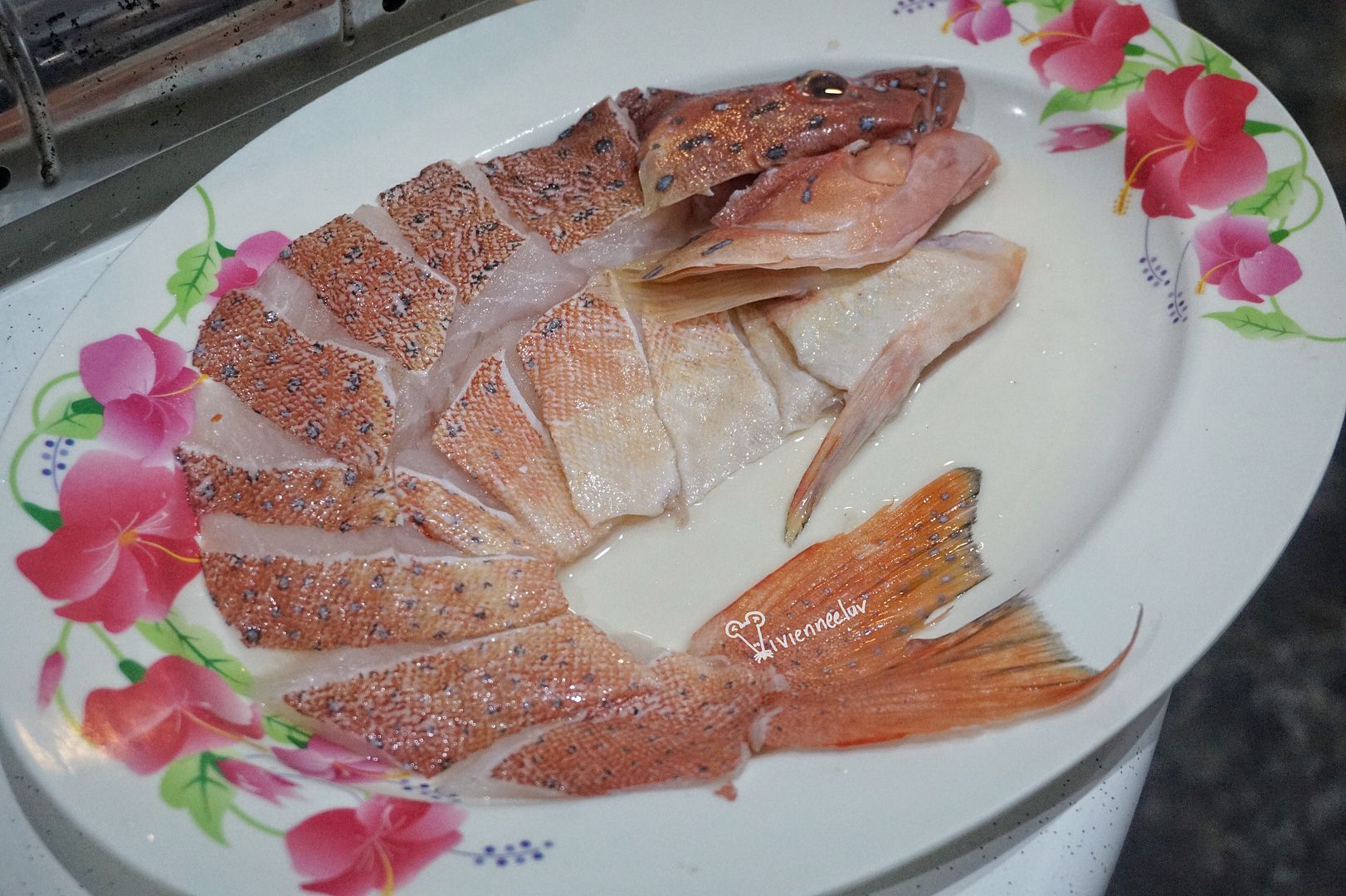 Red Garoupa
I love the presentation of the fish, skilfully sliced by the chef, makes the whole dish looks good!
Thank you Linda & Hao Jiang Kee for the kind invitation!