| | |
| --- | --- |
| Tel: | +65 62847620 |
| Website: | http://www.cakesonline.sg |
| Facebook: | https://www.facebook.com/CakesOnline.SG |
Delivery free for orders above S$50
Cakesonline.sg is in the midst getting its halal certification.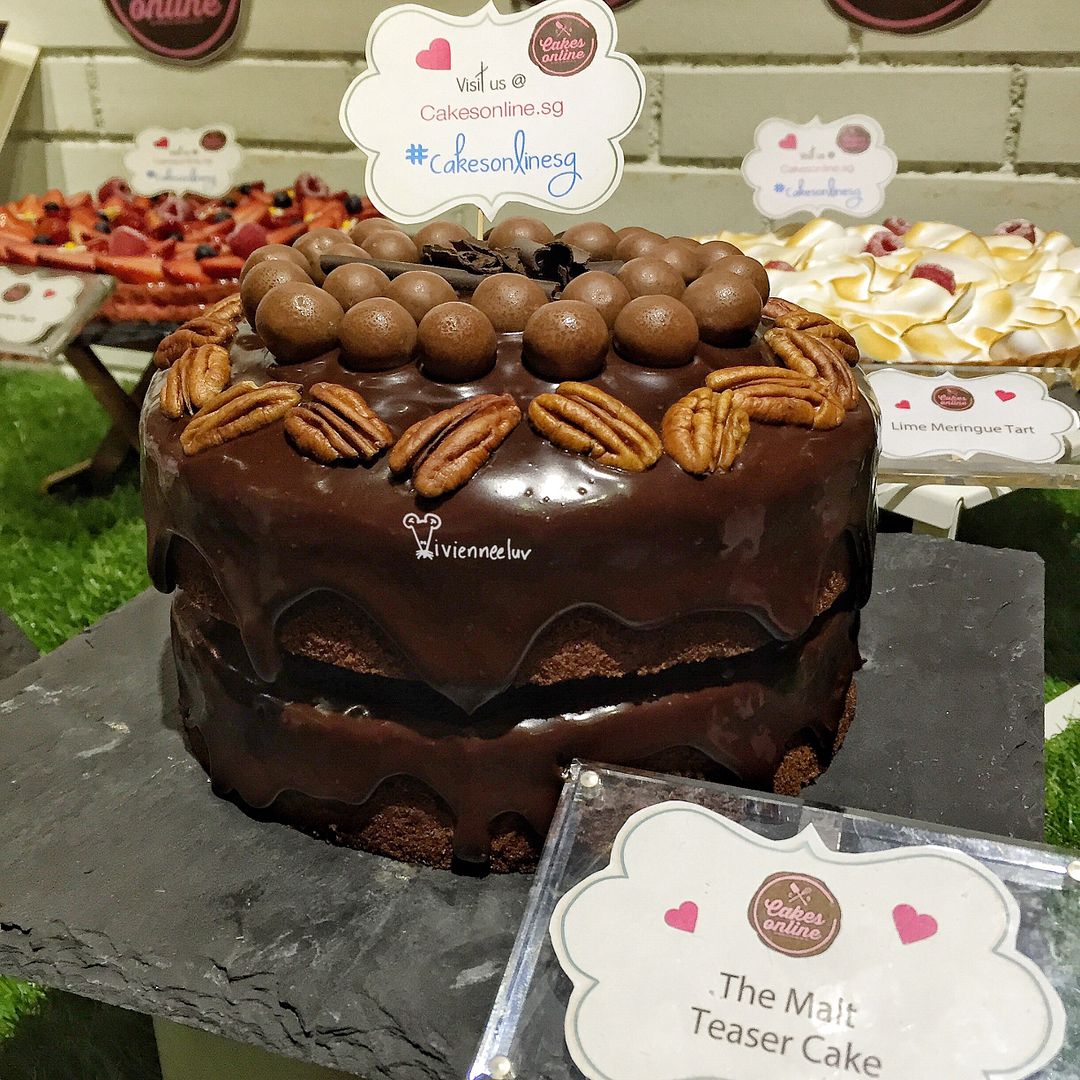 Having cakes on our birthday is a must for my family. The worst thing is, all of our birthday are end of the year, so we will have 3-4 cakes consecutively in the month of October, November and December. Mum was worse last time as she also wants to celebrate our chinese birthdays! Imagine 6-8 birthday cakes during the last quarter of the year. O.O
Everytime we will order a cake from a bakery near us as we don't drive, I don't want to lug the cake and squeeze on buses or train, and worse, some cakes are not suitable to be left in room temperature for very long. We found a new love with yummy cakes and most importantly, order online and get it delivered right to our doorstep. Free delivery some more!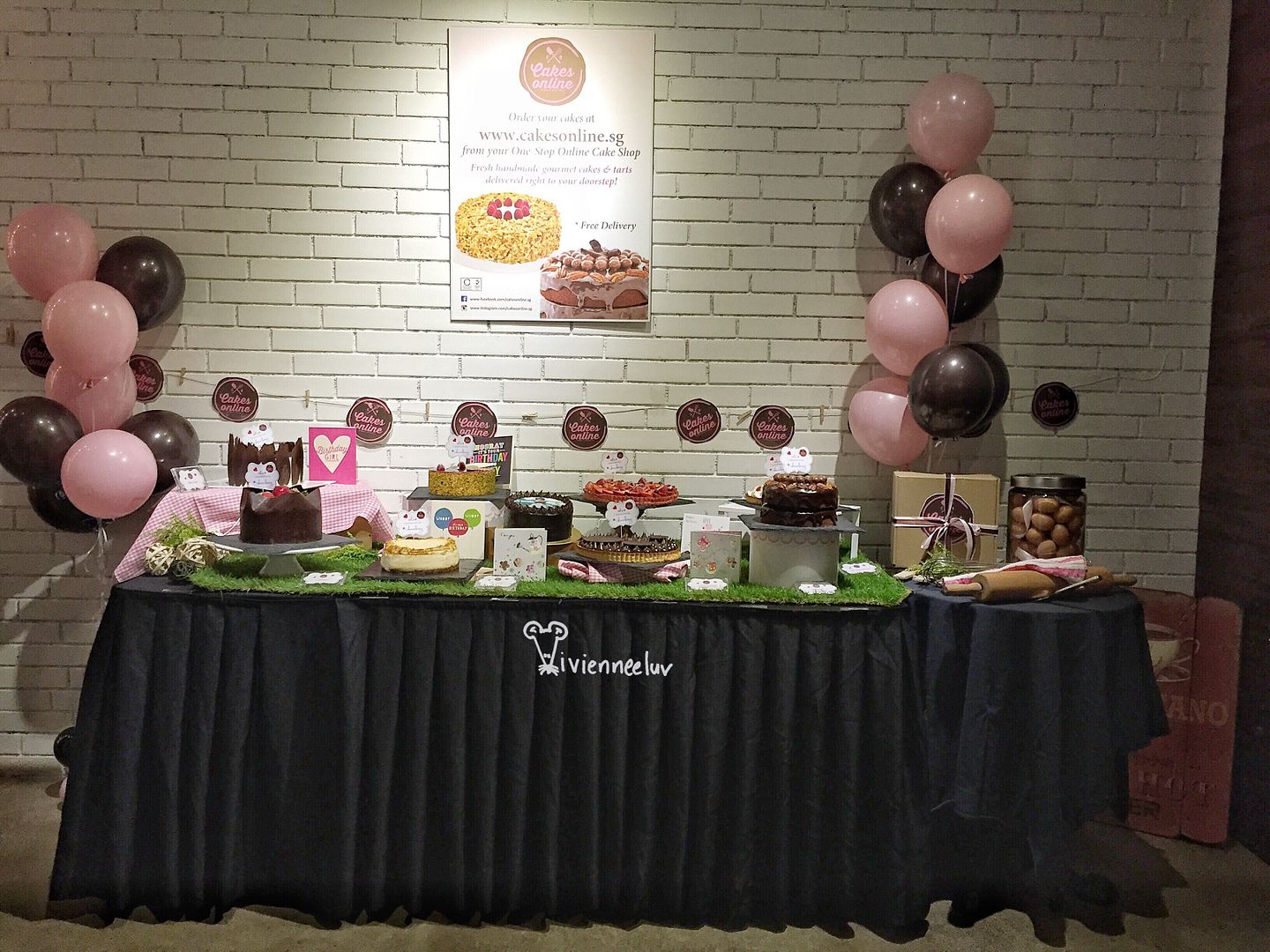 Was lucky to try at least 8 cakes from Cakesonline.sg!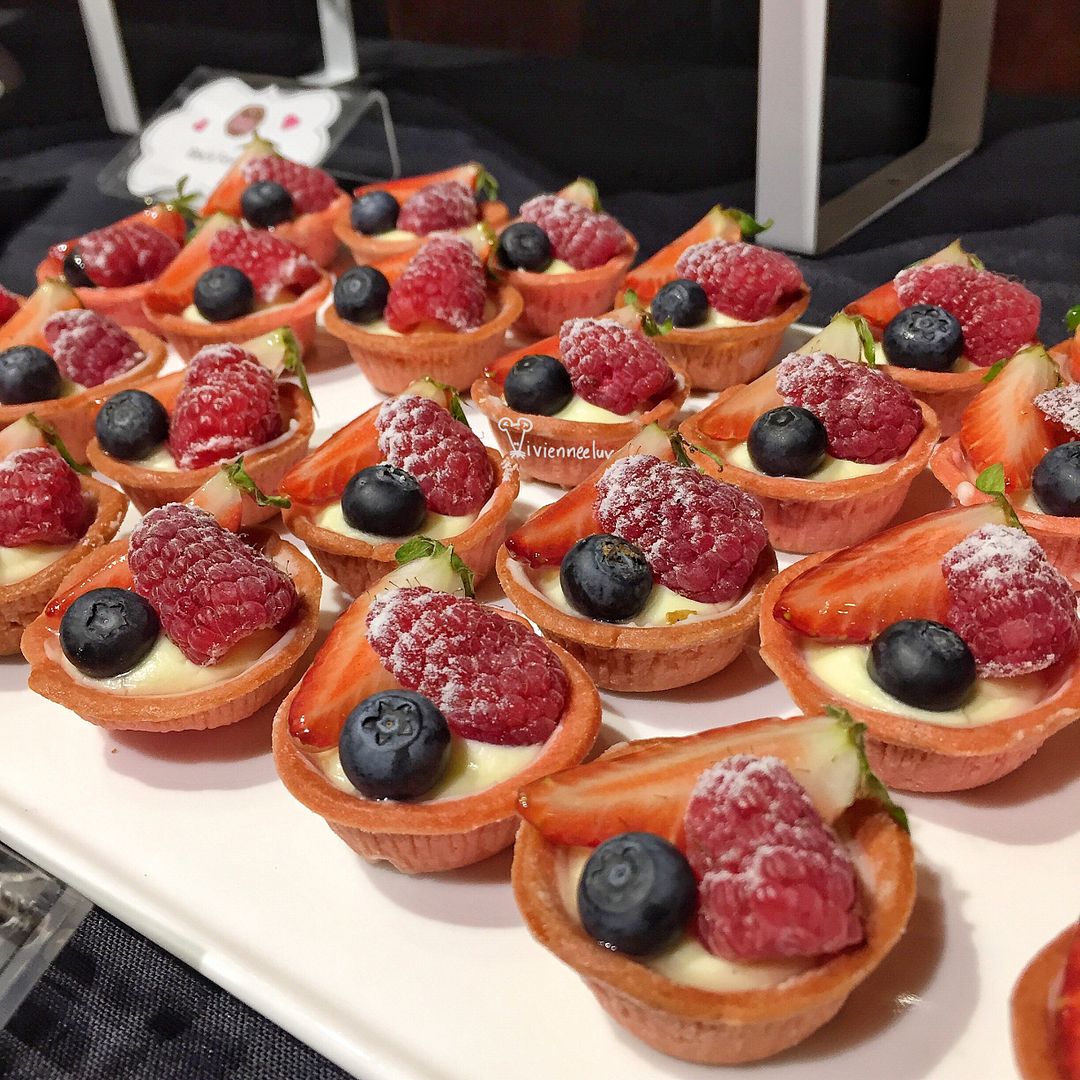 By the way, before I forget, you may customise your orders, if you are catering for a party, you may request bite-size cakes/tarts! Just give them a call to enquire!
Not just for catering/party, you can also customise any other cakes base on your personal preference, designs and other requirements.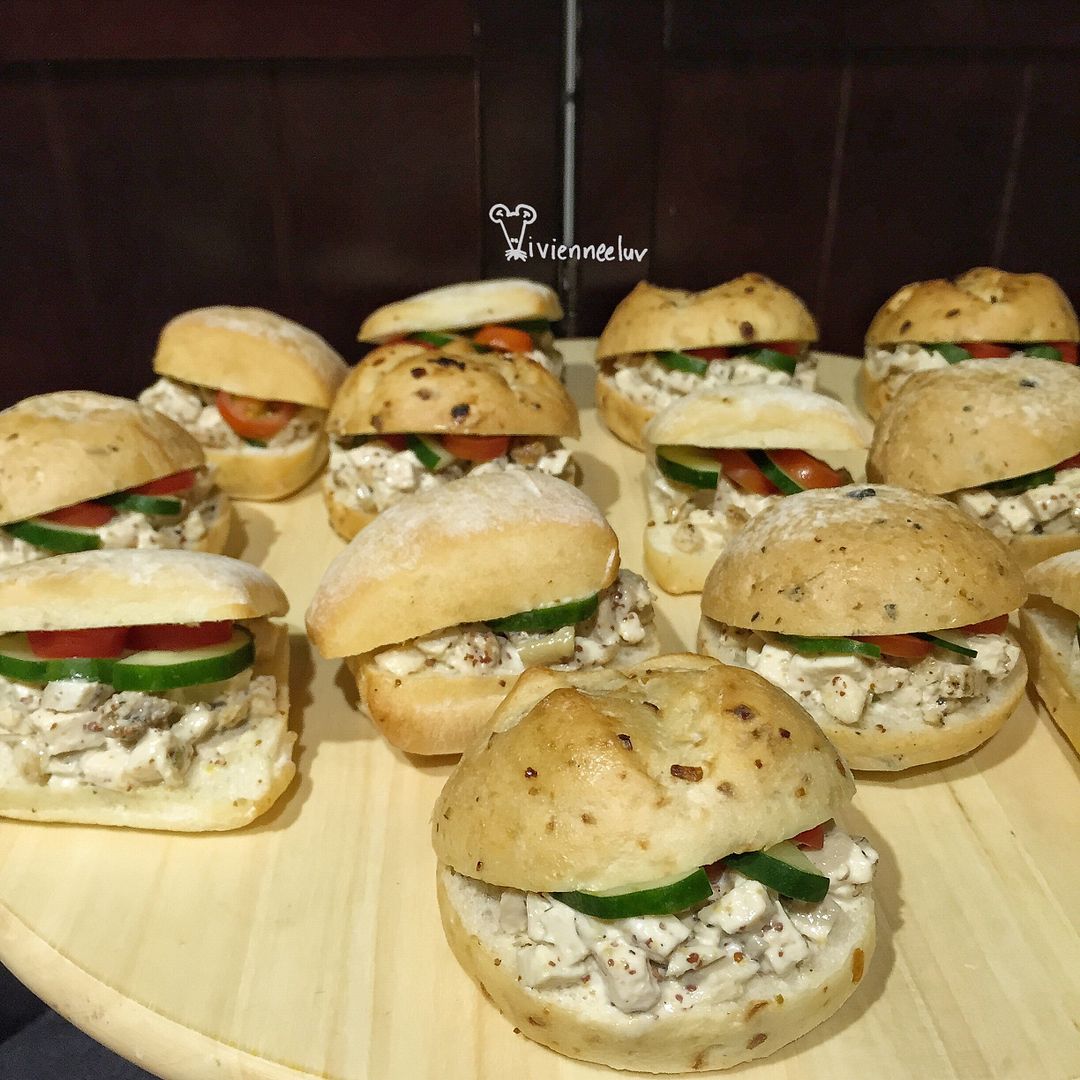 Some savouries to start us off before we dig into the cakes.
Now comes the sweets:
Lime Meringue Tart S$65
As I mentioned above, the tart crust is good, but I would recommend this to those who can take sourish as this can get too acidic until it taste a bit ''xing'', like when you suck on a metal spoon.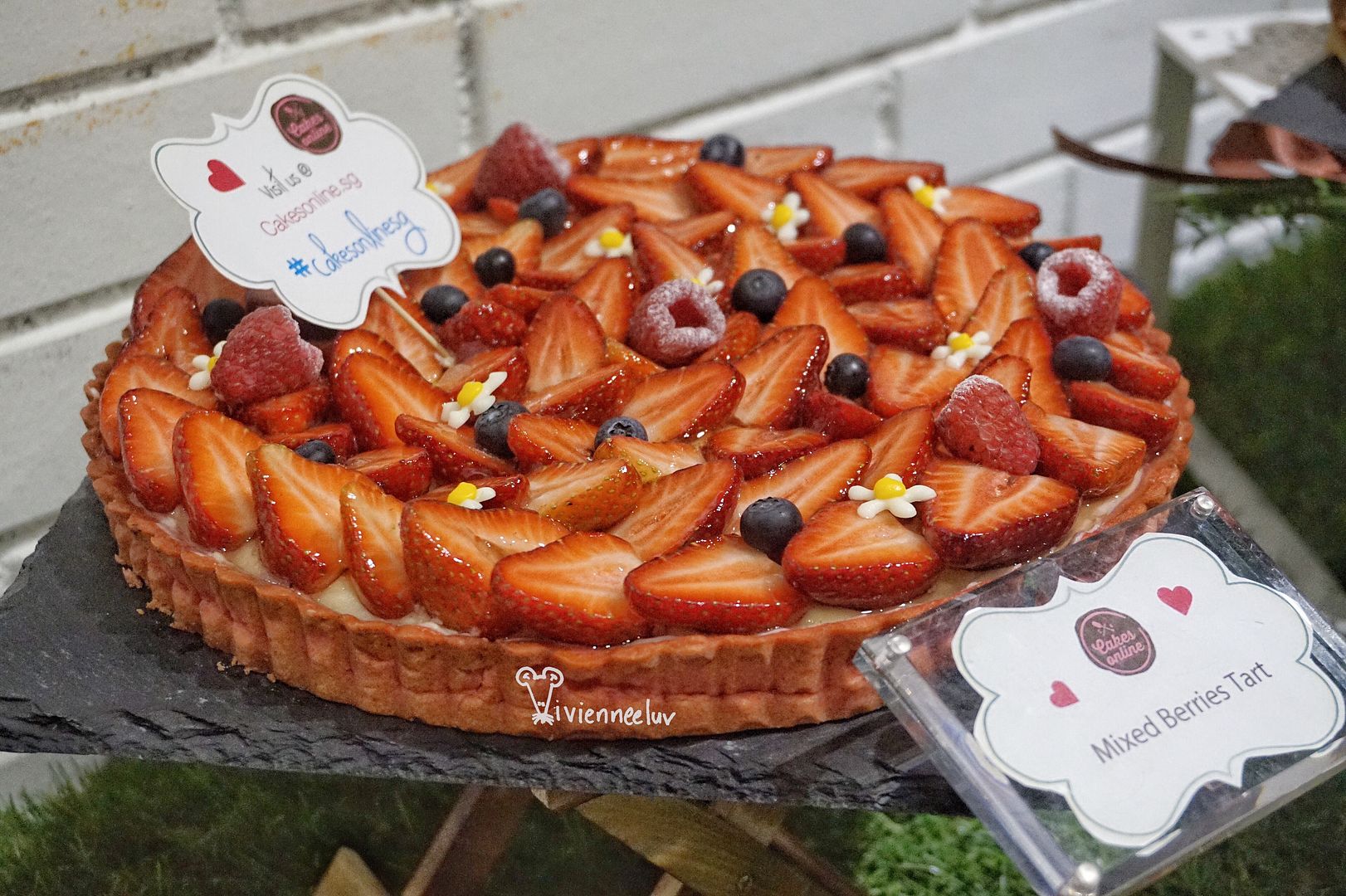 Mixed Berries Tart S$65
The tart base is made from natural beetroot thats why its pink in colour! I thought this is a perfect alternative if you want something away from cakes. And it is very pretty!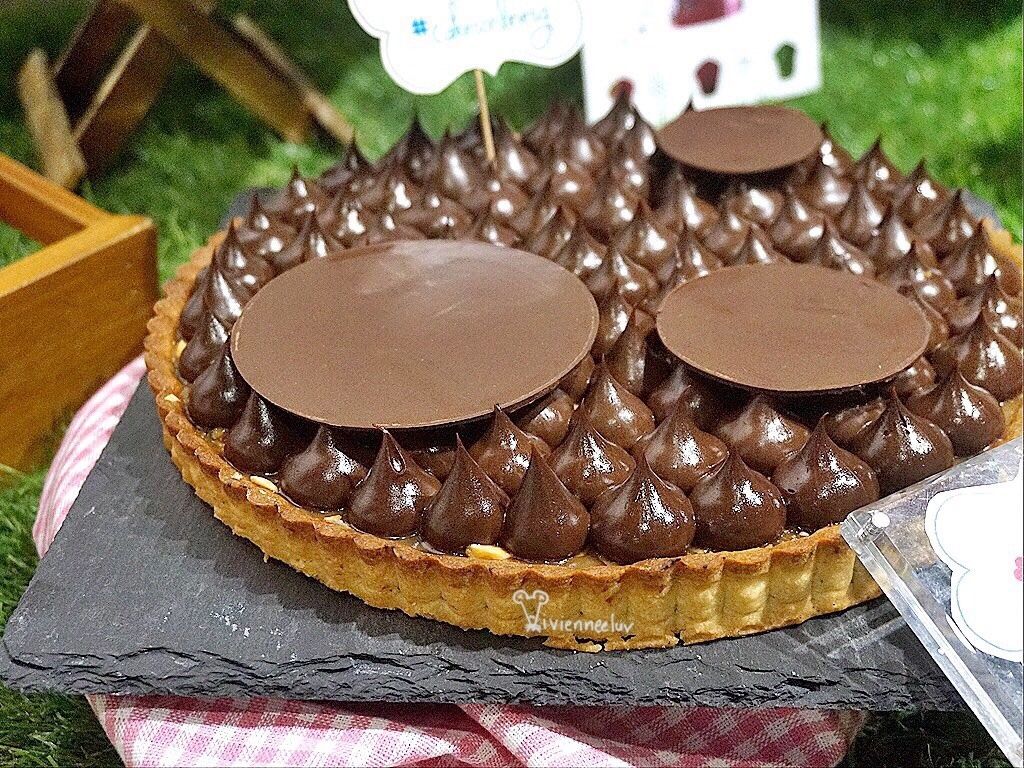 Chocolate Salted Caramel Tart S$65
Another tart! Salted caramel is always a hot favourite, and this tart gives you the best of both worlds: gooey salted caramel and bittersweet chocolate ganache.
The Malt-Teaser S$58
The most sinful looking cake here! Its a deconstructed version of Maltesers using malt cocoa powder and white chocolate. However, I find this a little too dry for my liking.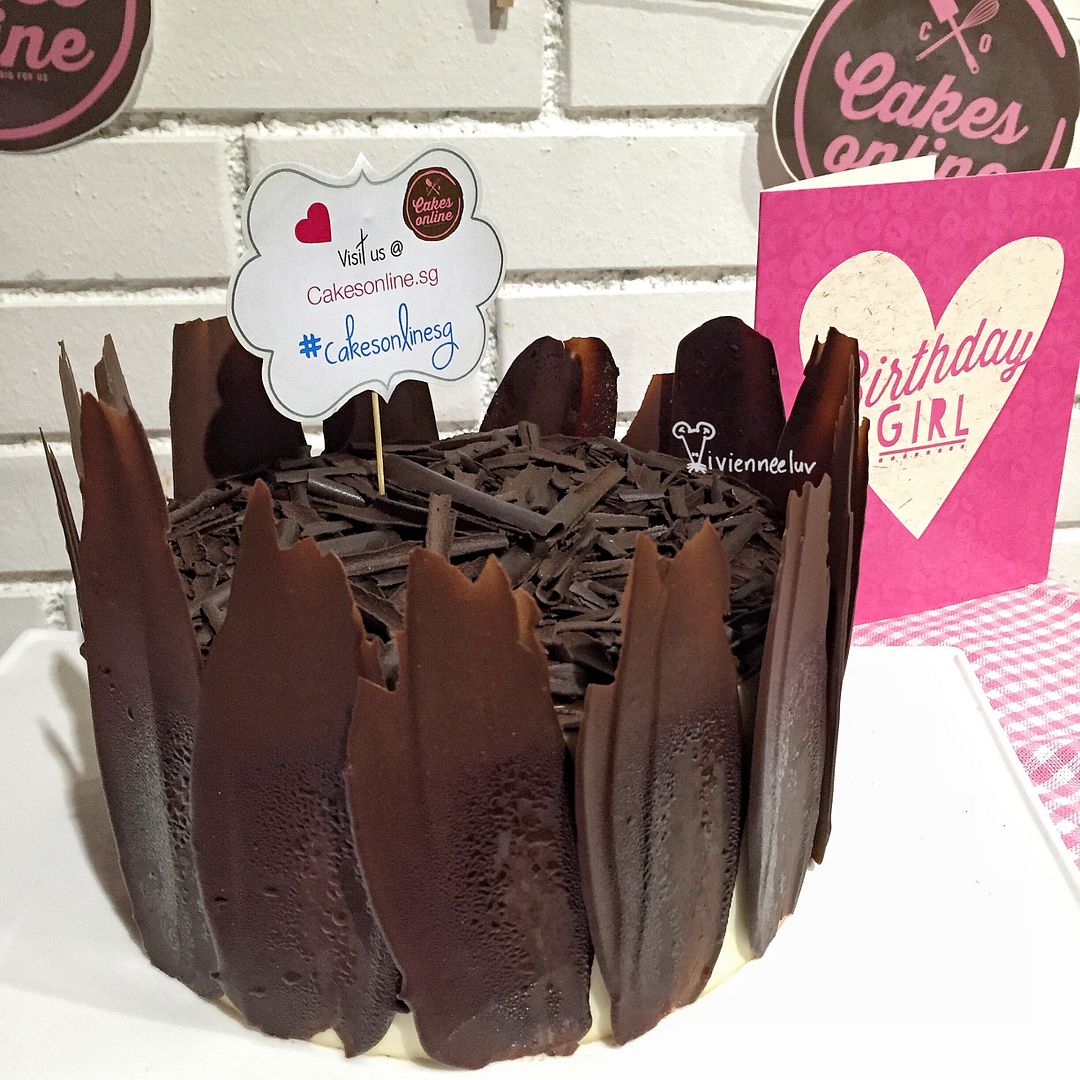 Eggless Blackforest Cake S$58
Its a alcohol-free as well as eggless cake! Perfect for vegetarians too!
Pistachio Raspberry Litchi Cake S$58
A sour-sweet cake with raspberry mousse spread over layers of pistachio sponge. By the side is crushed pistachio nuts.
Tiramisu S$58
As I mentioned above that Cakesonline.sg is in the midst of obtaining their halal certification, therefore this is a alcohol-free cake, its a blend of cocoa, espresso, mascarpone cheese.
Spectaculoos Cheesecake S$58
My favourite of all cakes is none other than the speculoos!
I don't need to introduce more, speculoos is so so hot now. However, this definitely cannot be kept in room temperature for long, the whole cake will become soft, like softer than mousse cake, as it doesn't contain any gelatine.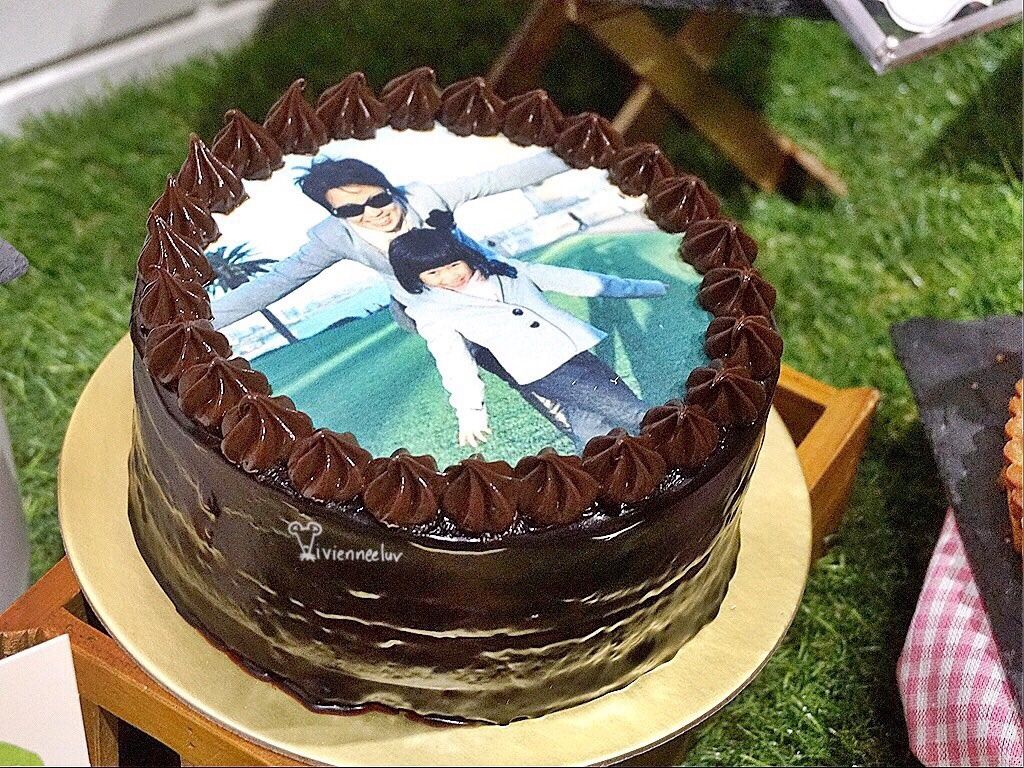 Double Chocolate Cake S$58
Fluffy sponge layer with chocolate ganache filled a thin layer of crips feuilletine. When I mentioned customised, means you can also put your face on the cake! You just need to upload the photo and choose a flavour of your cake, the talented bakers will create a special cake for you!
All ingredients used in their cakes/tarts are top-quality and Cakesonline.sg received the ISO 22000 certification, proving their good hygiene and efficient processes.
Thank you Cakesonline.sg for having me at the cake party!