TOAST BOX SHAW HOUSE
Address: 350 Orchard Road #B1-03 Shaw House Singapore 238868
Tel: +65 62355354
Opening Hours: 7.30am to 10pm daily
SINCE 2005
Synonymous with Nanyang Kopi and toast, iconic homegrown brand Toast Box is proud to announce the opening of its 100th store worldwide; a milestone for this inspirational brand. Committed to promoting the legacy of traditional Nanyang Kopi culture since 2005, Toast Box has established its foothold in Singapore and also steadily extended its footprint beyond local shores to countries such as China, Hong Kong, Malaysia, Philippines, Taiwan and Thailand.
ROASTING LAB
Toast Box is also unveiling a traditional Nanyang Kopi roasting lab located at BreadTalk's IHQ building, where specially-selected raw coffee beans are roasted according to the brand's strict requirements and supplied to stores to ensure that the essence and quality of Toast Box's Nanyang Kopi carries through consistently from cup to cup. The lab also serves as a research and development facility to explore new ways to improve the aroma and flavor of Nanyang Kopi. From 1 to 7 Dec, customers can visit Toast Box Singapore's Facebook page to stand a chance to be one of five pairs of lucky fans who will be picked to enjoy an exclusive 1.5-hour coffee appreciation workshop at the new roasting lab.
I am so glad to be here for their 100th outlet tea party, now knowing more about Toast Box, I feel more appreciative towards their aromatic cups of coffee and the efforts of staff & management from Toast Box. Can't wait for the Toast Box at Eastpoint to open!
Strategically located along one of the bustling underground links in the Orchard Road area, Toast Box's 100th outlet at Shaw House evokes a sense of familiarity and warmth with its welcoming space styled after the late 70s period. Paying homage to old traditional bakeries, Toast Box at Shaw House features a specialty counter that showcases a selection of freshly-baked old school buns, as well as modern renditions of perennial all-time favourites.
The only Toast Box with a specialty kitchen! So you get to enjoy fresh bakes here!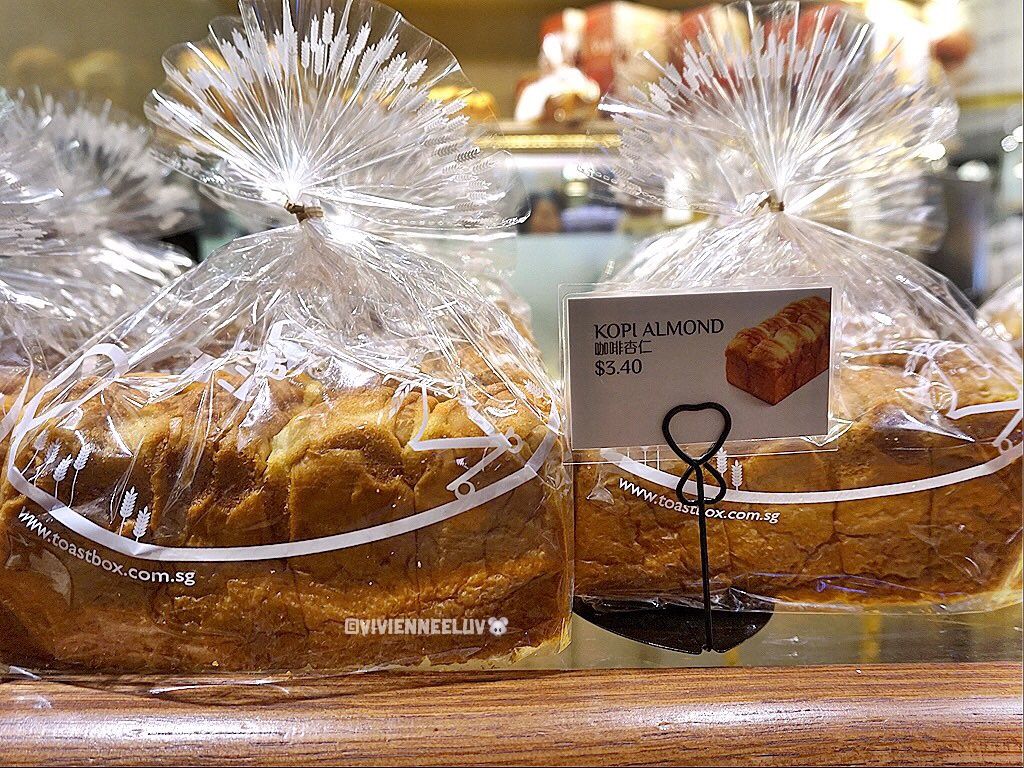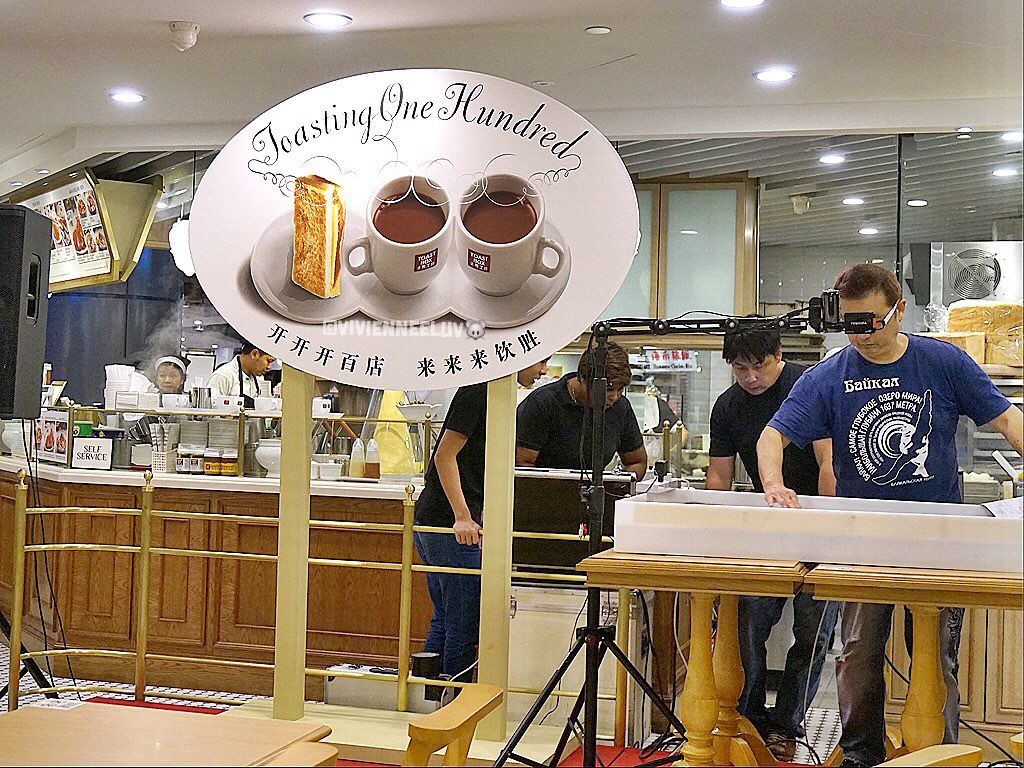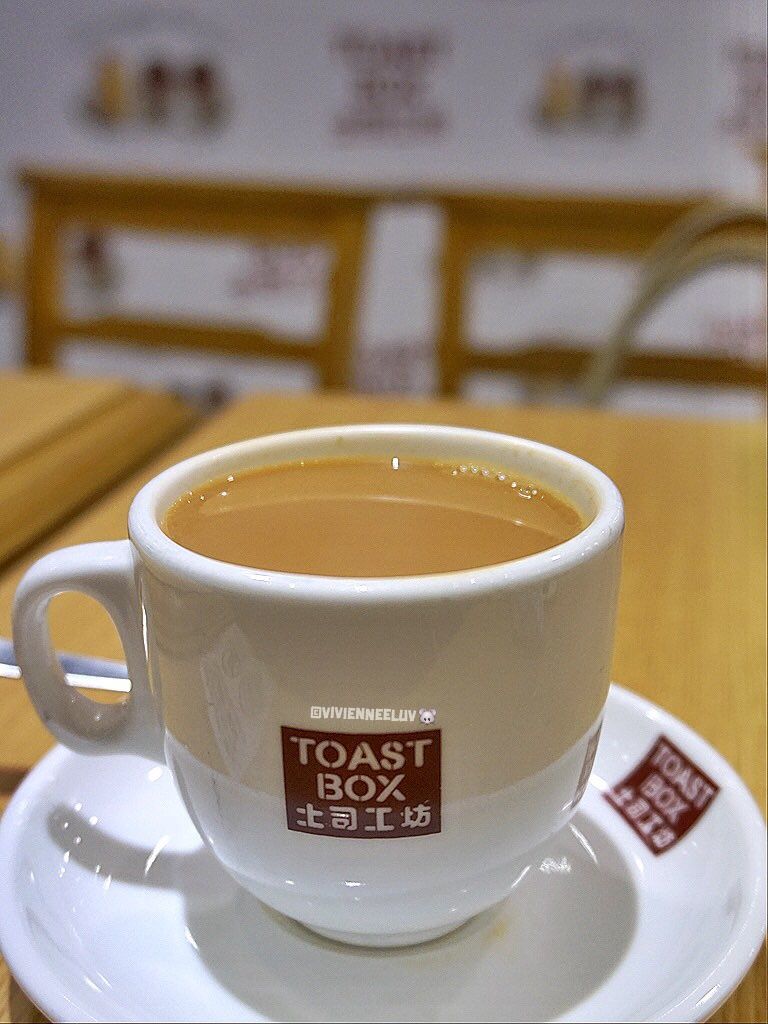 TEH / MILK TEA
Toast Box has some

PROGRAMMES

lined up for us!
First up is an awesome sand art!
Can you tell that this is eggs, salt & pepper?
Toasting to many good years ahead!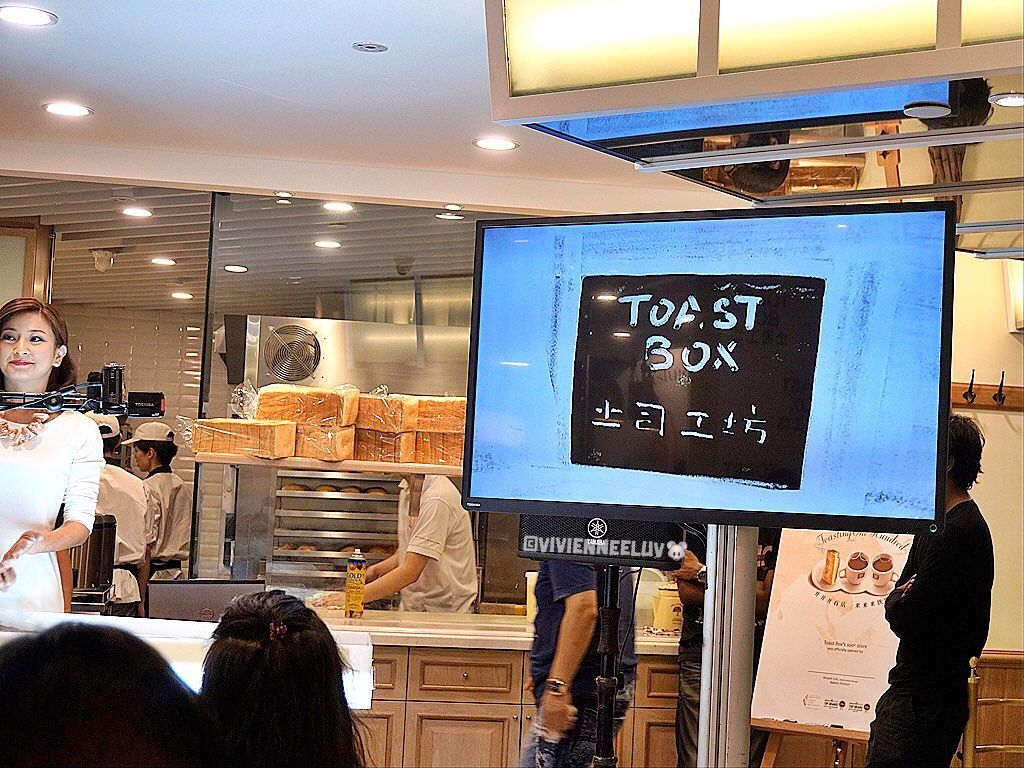 Then was 5 pairs of of ''Kopi Tao Qiu'' performing making of Yuan Yang!
Wach the video here!
BAKERY
An ode to the simple but truly comforting flavours from memories of a bygone era, Toast Box's stellar line-up of over 30 bakery products promises something for each and everyone.
GOLDEN LAVA EGG TART 黄金流沙蛋挞 S$1.60
Re-invented with tempting new fillings, a layer of luscious sweet custard impeccably-paired with savoury salted egg.
I kind of think that egg tart and savoury salted egg taste perfect together! I love the tart crust which is buttery, reminds me of CNY goodies. Now I know where to go whenever I have egg tarts cravings!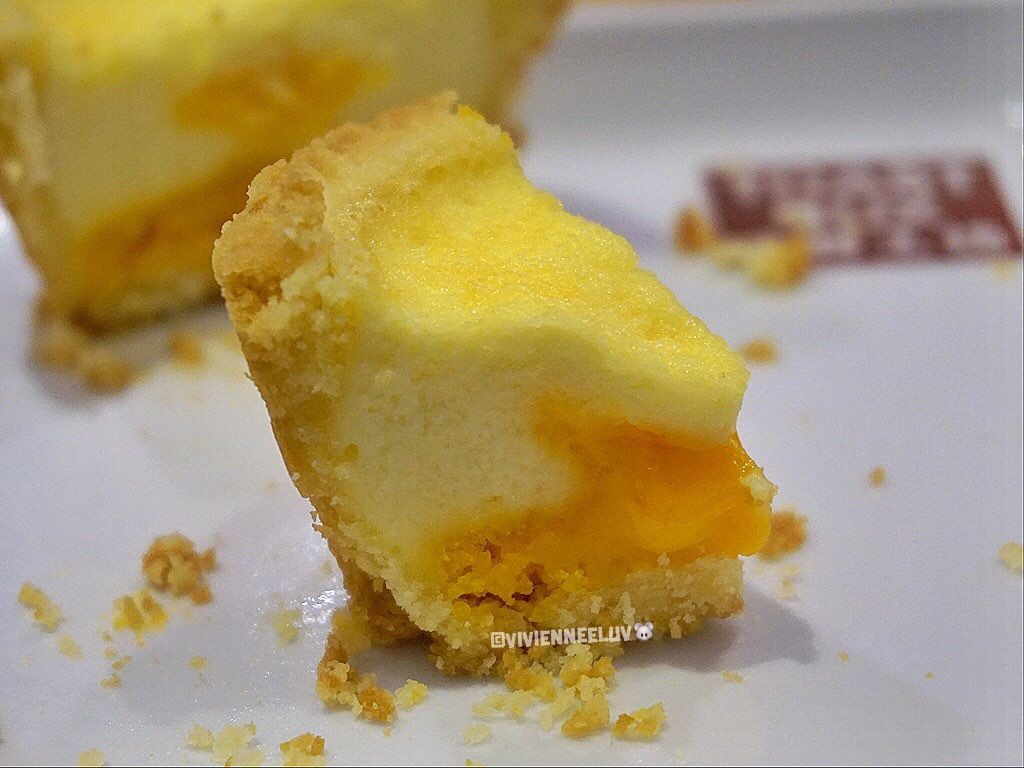 MOCHI EGG TART 麻糬蛋挞 S$1.60
Chewy Taiwan-imported mochi goes well with the sweet custard too. I personally thinks that the kochi taste like gull melaka but not overly sweet.
Sissy Jennifer prefers this!
SUNFLOWER PULUT HITAM 紫米甜薯 S$1.20
Inspired by popular local desserts, Sunflower Pulut Hitam is a wholesome pick topped with six seeds and grains; white and black sesame, oats, pumpkin seed, flax seed and sunflower seed, and generously filled with black glutinous rice and Japanese sweet potato.
(Picture Credit: Toast Box)
CHAR SIEW BO LUO 叉烧菠萝 S$1.60, KOPI BO LUO 咖啡菠萝 S$1.20, BO LUO 菠萝 S$1.20
Well-loved for its characteristic meringue-like crust, the humble Bo Luo bun is now available in three versions; plain, with honey-glazed roasted pork filling and infused with rich traditional Kopi flavor.
CHAR SIEW BO LUO 叉烧菠萝 S$1.60
(Picture Credit: Toast Box)
KAYA BUN 咖椰包, $3.60 for six
Filled with Toast Box's signature Hainanese kaya, or coconut spread, these pillow- soft pull-apart bites are updated with a flaky and buttery Danish bread topping.
Toast Box's kaya should not be an alien to you, it taste so good with any kind of bread but i would prefer more kaya though :P
(Picture Credit: Toast Box)
Sausage Bun 香肠包, $4.90 for six
A favourite childhood treat for many, these packs of six mini sweet oatmeal buns encasing chicken cocktail sausages are excellent as a snack.
TOAST BOX KOPI CARD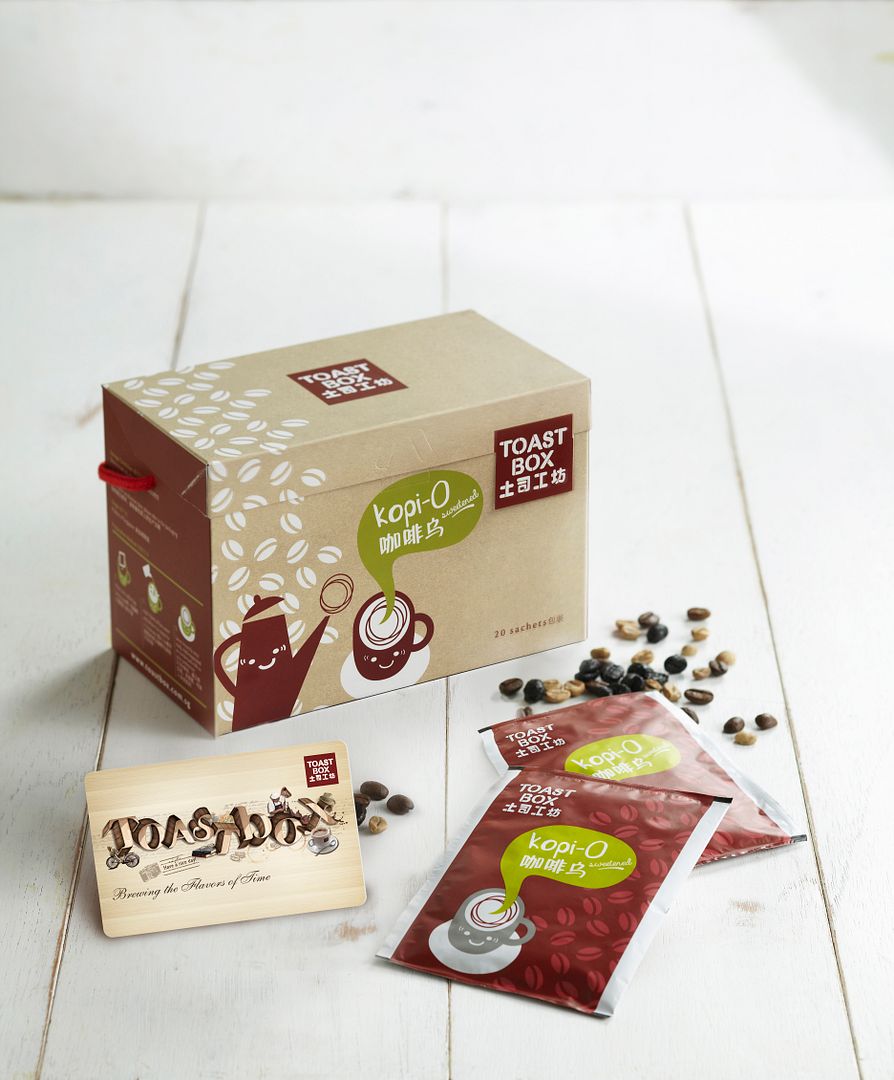 (Picture Credit: Toast Box)
Toast Box has launched a KOPI CARD today!!!
Great for personal enjoyment or presented as a gift, the new Toast Box Kopi Card is a smart card that allows customers to redeem their kopi or teh with just a tap of the card.
You can purchase the card at $18.80 (inclusive of card fee) to enjoy 12 cups at the price of $1.40 per cup (total savings of more than S$4.80)
Subsequent top-ups for the Kopi Card are at $16.80.
TODAY, Toast Box is giving away 100 pieces of the new Kopi Card (worth $18.80 each) to the first 100 customers who spend a minimum of $10 at Toast Box Shaw House. Hurry, go for your coffee break in the midst of your Christmas Shopping!
TOAST BOX 2-IN-1 KOPI-O
We can savour the familiar taste of NANYANG KOPI S$7.80 (20 sachet) at our convenience; in the comfort of our office or home. It
promises the perfect balance of Toast Box's unique coffee blend and sugar with a specially- formulated ratio.
From today to 31st December 2014, you can purchase
the 2-in-1 Kopi-O and Kopi Card at only S$22.60 (U.P. S$26.60).
LIMITED EDITION KOPI CARD
Spot the ''100 card'', that is Toast Box's limited edition
100th store Kopi Card which will be launched in December 2014.
With this card, customers can enjoy a 10% discount on subsequent top-ups till 31 March 2015.
I sure know how to enjoy my Kopi-O with biscuits from Japan & Taiwan. Perfect afternoon tea break!
A picture with Sissy Jennifer and Lirong!
Thank you Toast Box!