Eggs & Berries
Address: 1 Jurong West Central 2 Jurong Point 1 #01-32 Singapore 648886
Tel: +65 67909195
I guess Eggs & Berries is not a new name to you already. Famous for its eggs dishes!
Brought my friends there to the Changi Point outlet, they commented ''All dishes have eggs''. Of course, they are Eggs & Berries. :P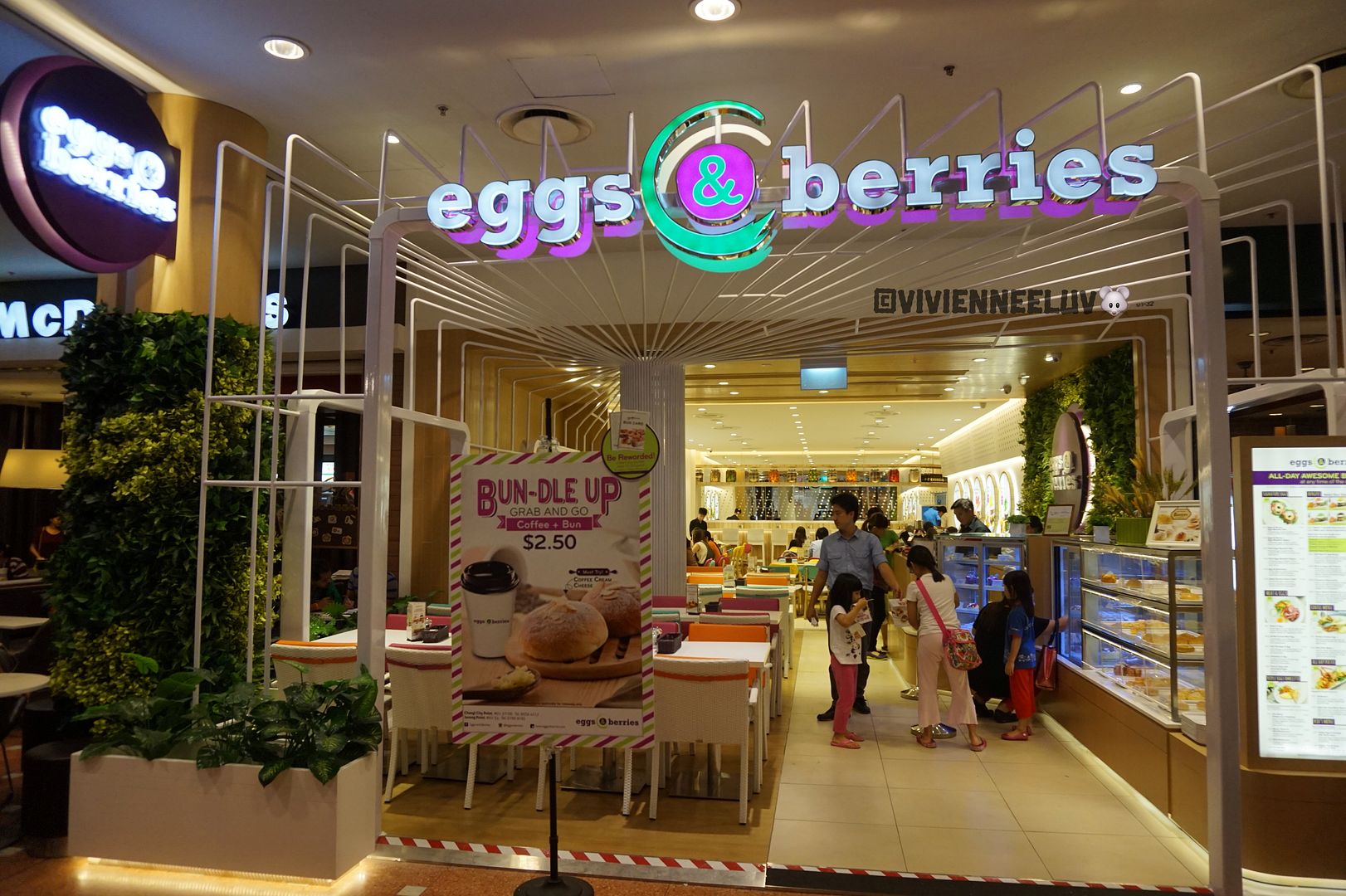 This time round, we went to the Jurong Point's newly opened Eggs & Berries. They are located right beside Mcdonalds and heard that they took over Delifrance.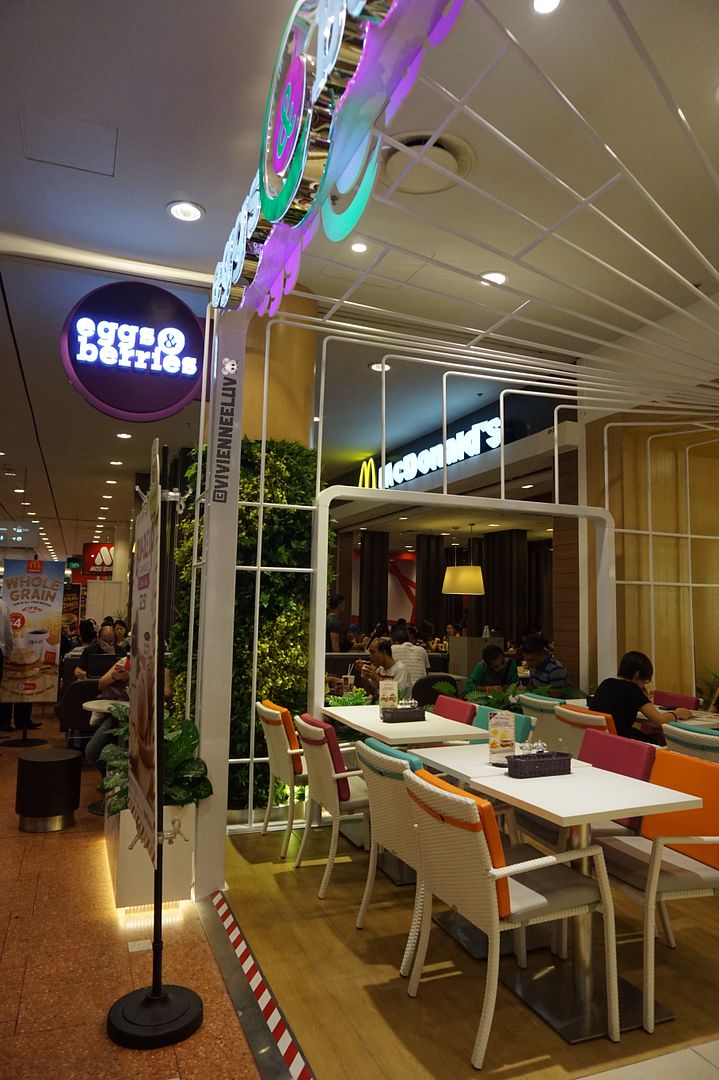 Had always love the clean & cheerful layout of the restaurant.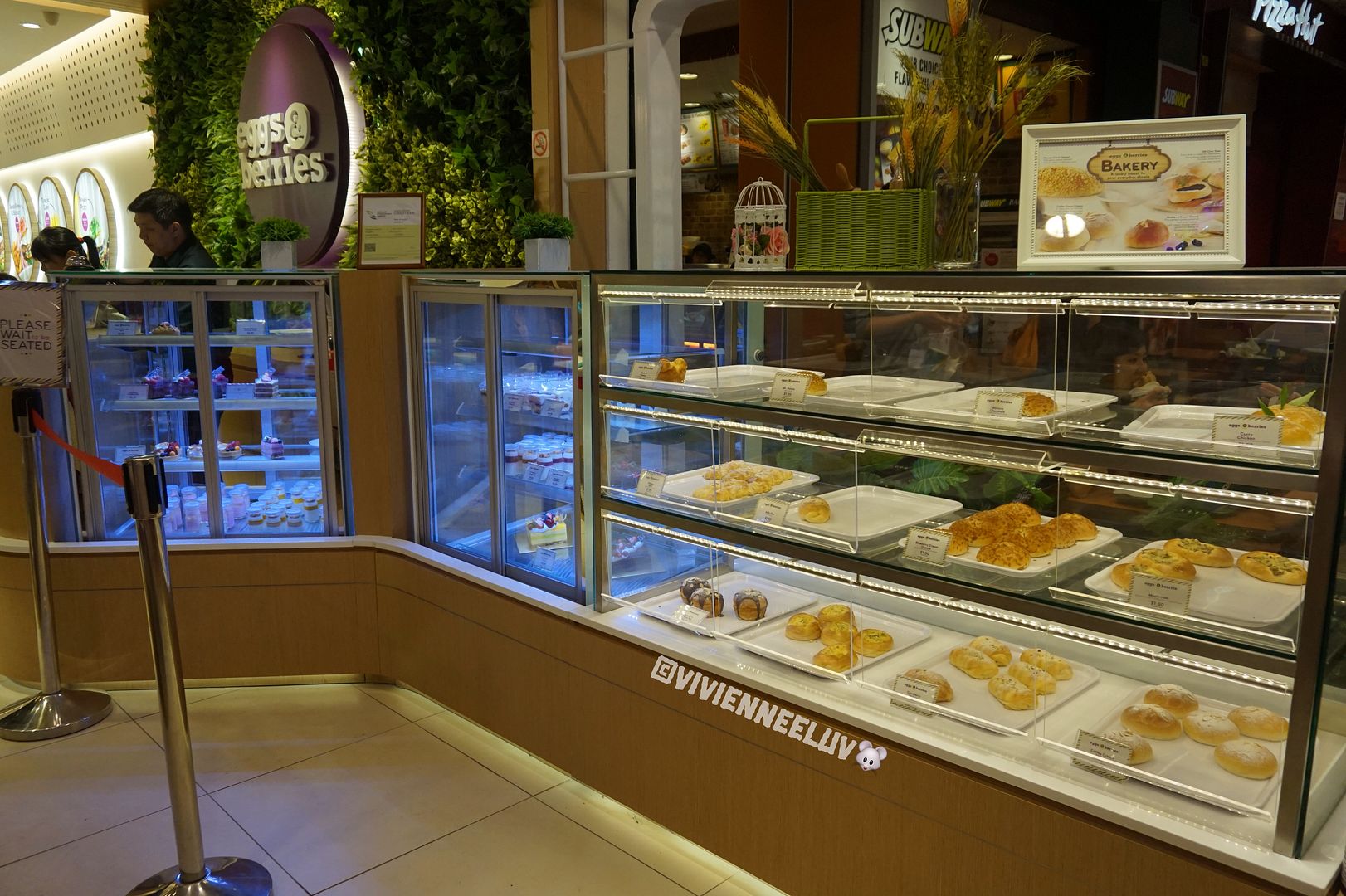 Breads, cakes & puddings on display! They also have breads selling at Changi City Point's outlet!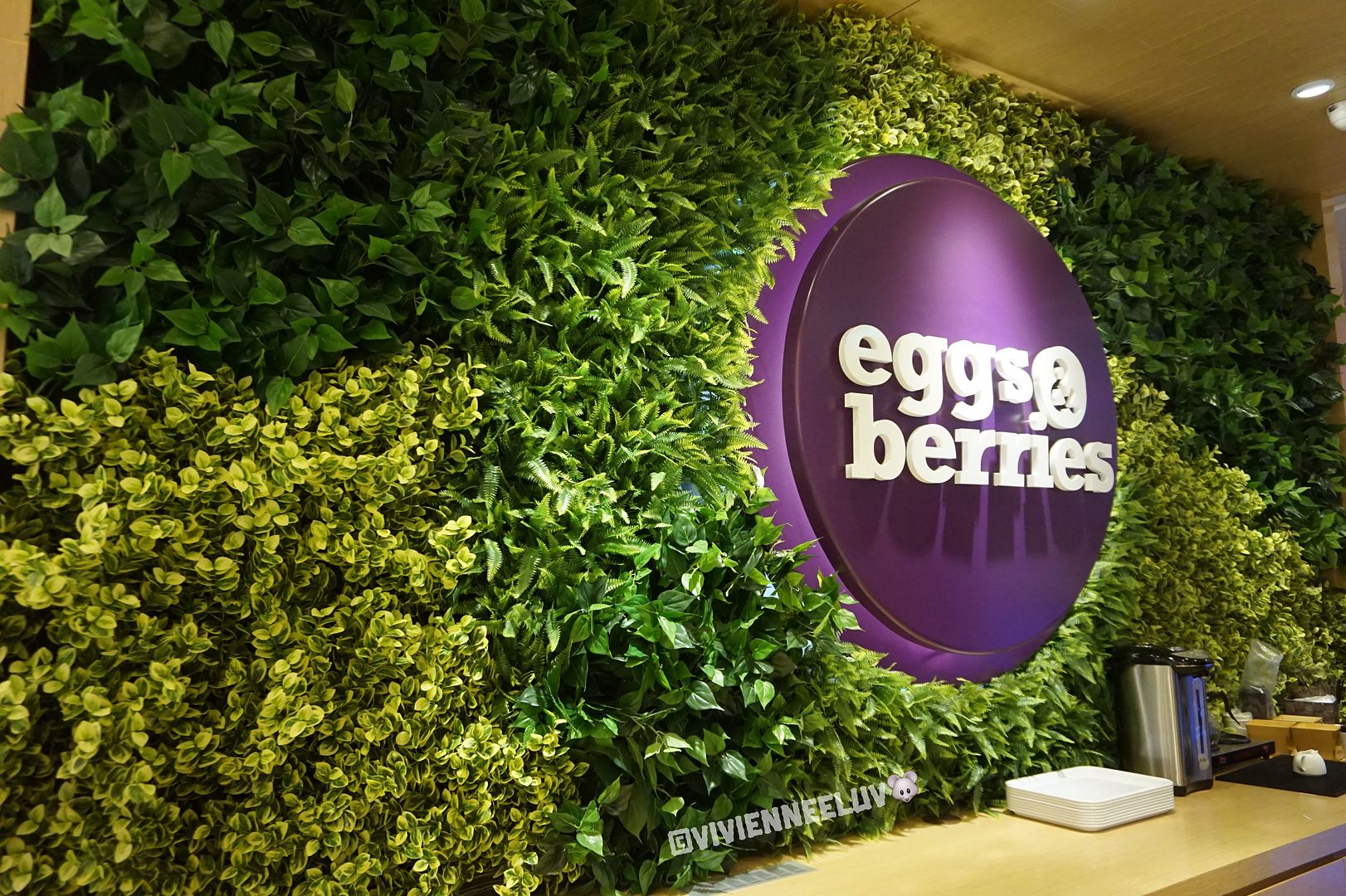 DRINKS
NUTS ABOUT? S$6.50
Chocolate, 3 types of nuts, vanilla. Expect this to taste like richer, but not exactly.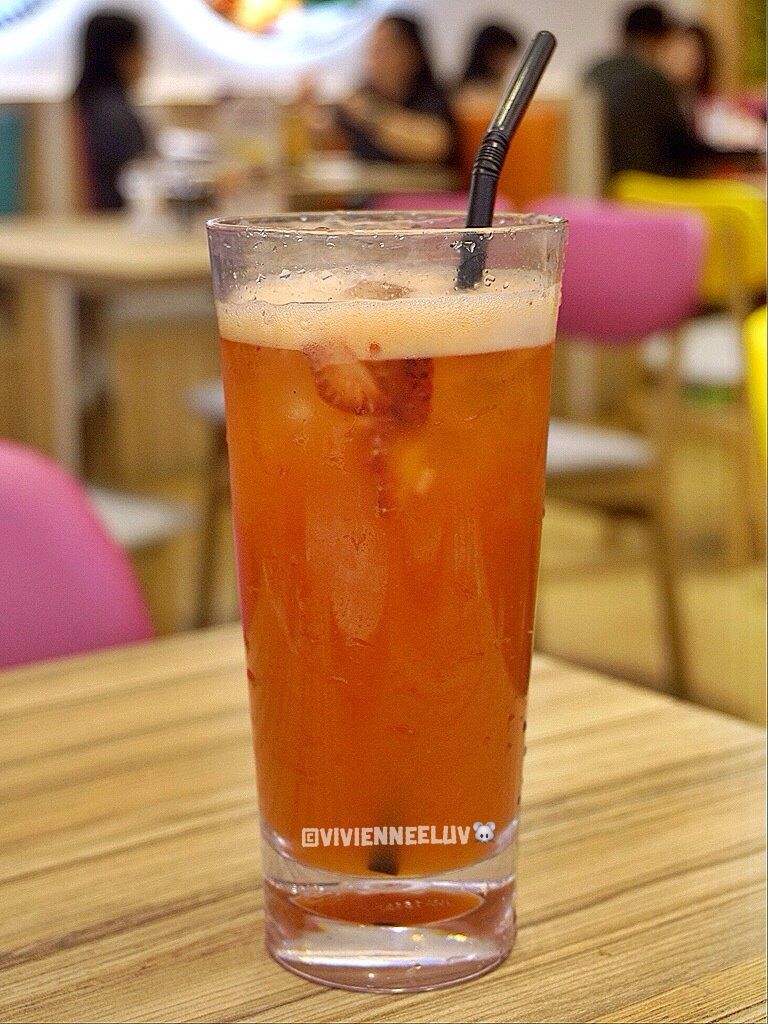 STRAWBERRY MANGO TEA S$5.90
It actually didn't taste quite like a mint drink, its more like teadox.
GREEN MOUNTAIN BEE S$6.50
Avocado, bee pollen, vanilla. Its creamy and not too sweet.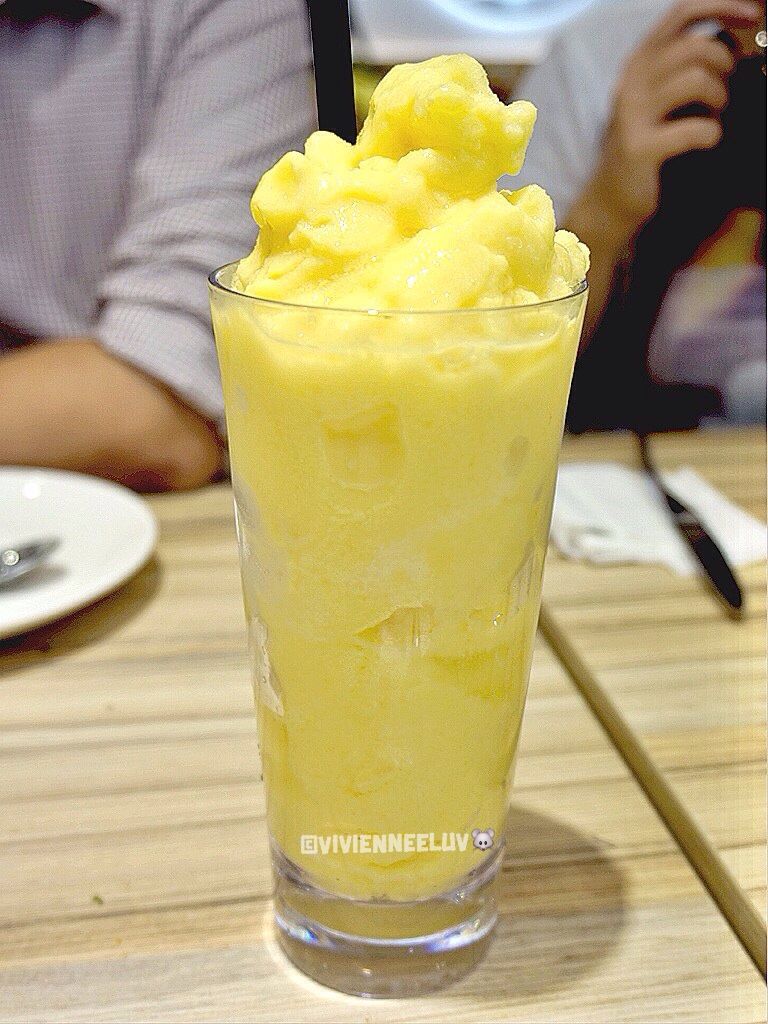 SWEET GROOVY MANGO S$6.50
The first glass tasted a little weird, thank god they changed 1 for us, and it taste much much better.
GINGER FIZZ S$5.90
Not much of the fizz there, not much of ginger taste too, actually it tasted like fruit juice stall's fruit juice, with previous celery, oranges remains.
I would say I am not impress with the drinks, thankfully the food made up for them.
FOOD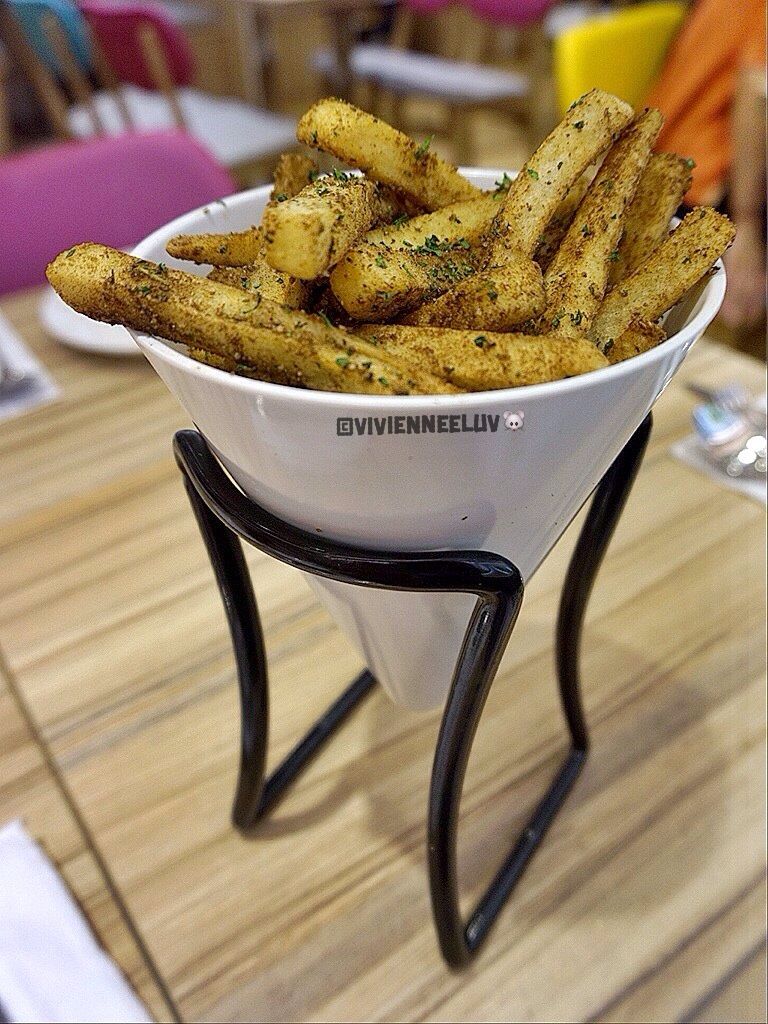 TRUFFLE & MUSHROOM S$9.90
E&B Fries seasoned with sea salt, home-made mushroom powder, parmesan cheese and truffle oil.
Quite an interesting dish of fries, unlike other truffle fries out there. Worth a try!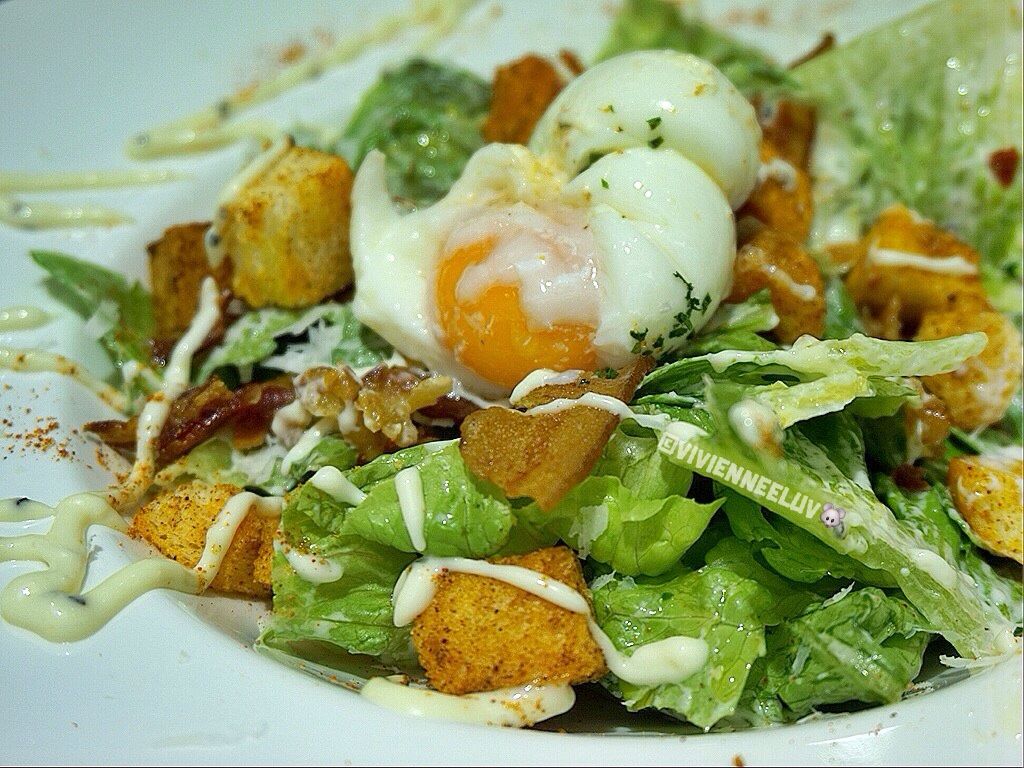 CAESAR SALAD S$9.90
The only salad in the menu so Reina & myself have to try! :P
So here is actually the main reason what brought us here.
BURGERS!!
They have 4 different burgers, beef, lamb, pork, chicken. And best of all… You can choose from 4 different colour buns to go with your patty!
Fret not, the buns are made with all natural ingredients and thus they are brimming with flavours & goodness.
PROVENCE HERBS LAMB S$13.90 (in Turmeric Curry Bun - yellow)
Herbs marinated lamb patty, topped with sunny side up crispy bacons and pickles. Served with potato wedges and mixed greens.
Know the meaning of divine pairing with this burger. The aromatic herb-marinated lamb patty is enlivened by unctuous strips of crispy bacon.
Lamb patty was pretty good and not smelly. The yummiest bun out of the 4, can taste the curry flavour and it helps achieve good skin.
And of course every burger comes with egg! YUMS.
PORK & SAGE with PAPRIKA S$12.90 (in Smoked Paprika & Beetroot bun - pink)
Spicy sage & smoked paprika infused pork patty, topped with sunny side up, onions, tomatoes and pickles. Served with potato wedges and mixed greens.
This offering impresses with a spicy sage and smoked paprika-infused pork patty. The peppery paprika marries with the spiciness of the sage to bring an explosion of flavours.
This pretty pink bun helps manage blood pressure.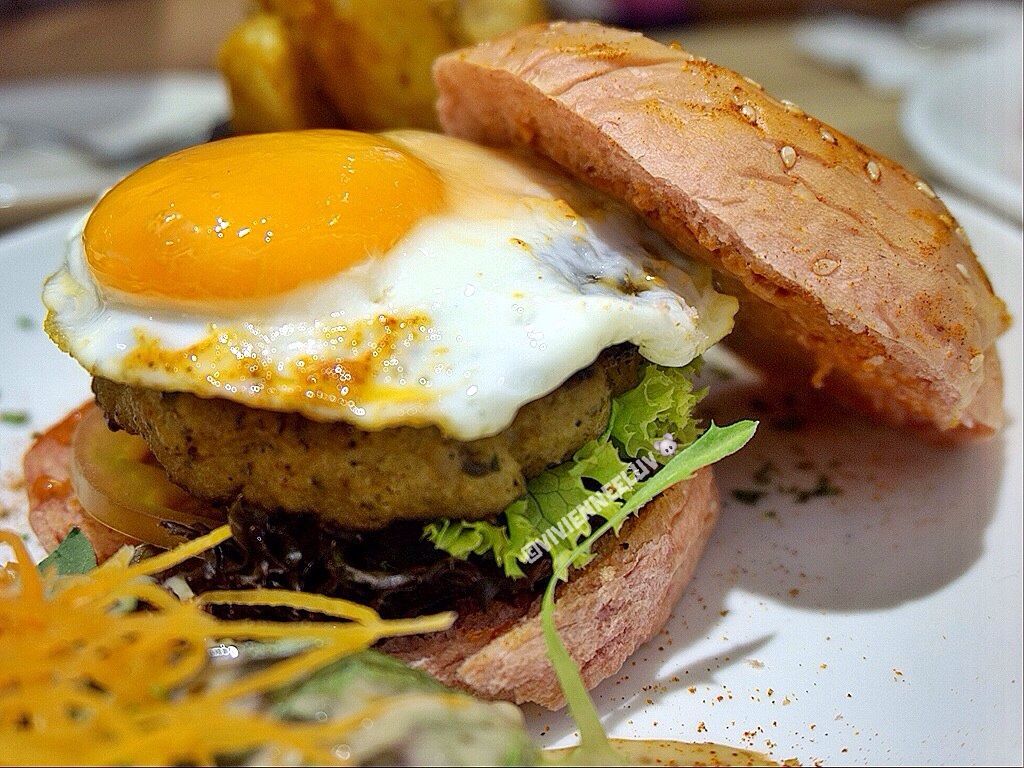 CAJUN SPICED CHICKEN S$12.90 (in Spinach Pesto bun - green)
Grilled gourmet chicken patty infused with spicy cajun seasoning, topped with sunny side up, cheddar cheese and pickles. Serve with potato wedges and mixed greens.
This is the burger that will quell hankerings for spicy food. The thick chicken patty is punctuated by spicy Cajun seasoning. The sharp taste of the creamy cheddar cheese adds an extra oomph.
This spinach pesto bun helps nourishes the eyes and bones.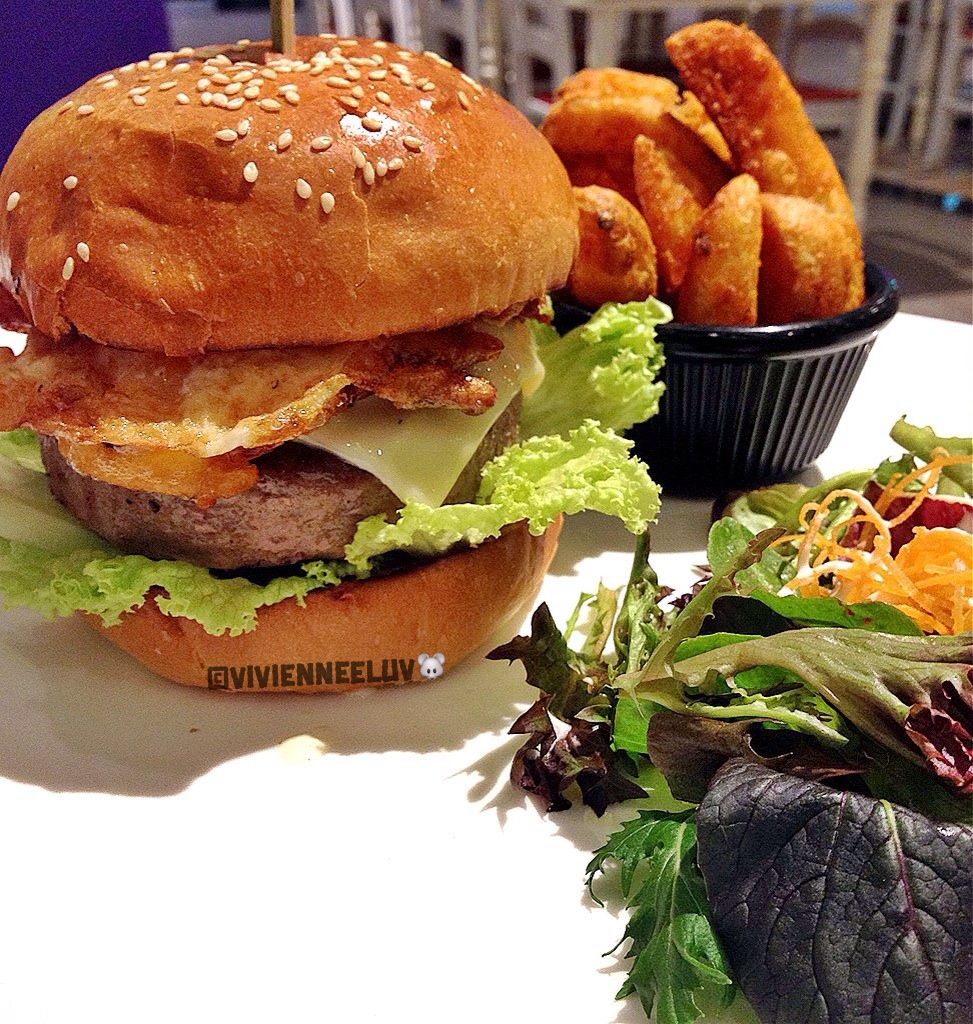 E&B Beef & Egg Burger S$13.90 (in original bun)
14 days aged beef patty, topped with sunny side up, onions, tomatoes and pickles. SErved with potato wedges and mixed greens.
Original bun is the energy booster!
The burger I had at Changi CIty Point was much better than the one here tonight.
The same beef burger in pink bun, as they had run out of Charcoal Bun.
Eggs & Berries Eggs Benedict Doppio S$16.90
2 poached eggs, english muffins, bacons honey ham and hash brown.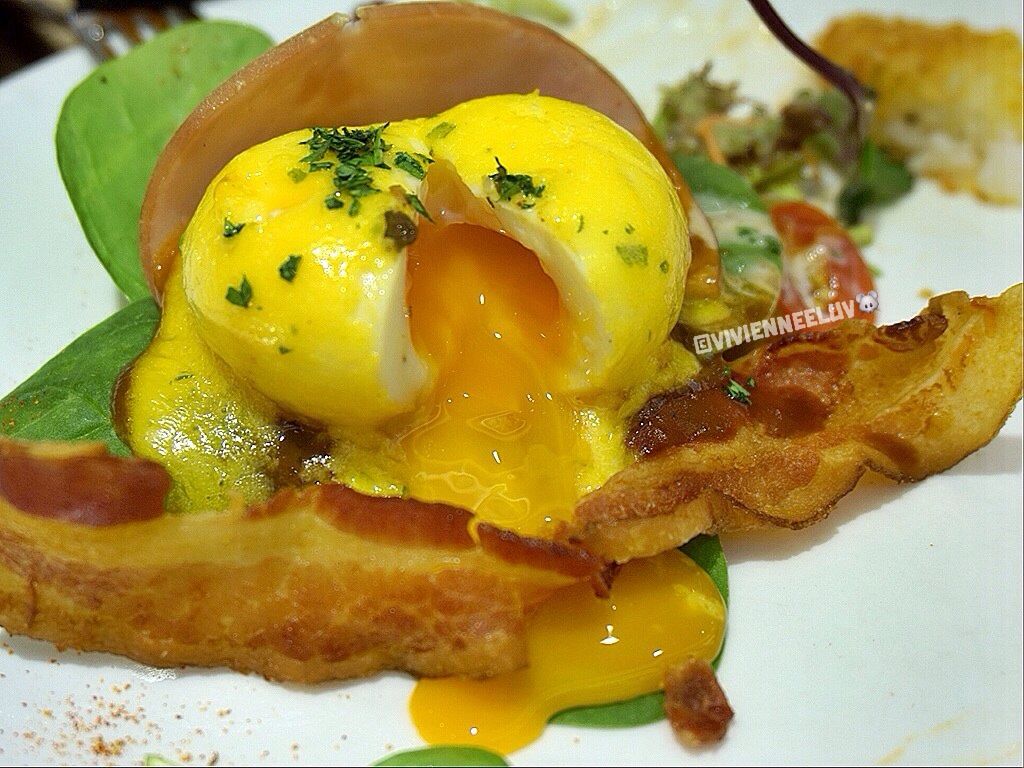 Love the fact that every egg flows! No disappointing egg porn here!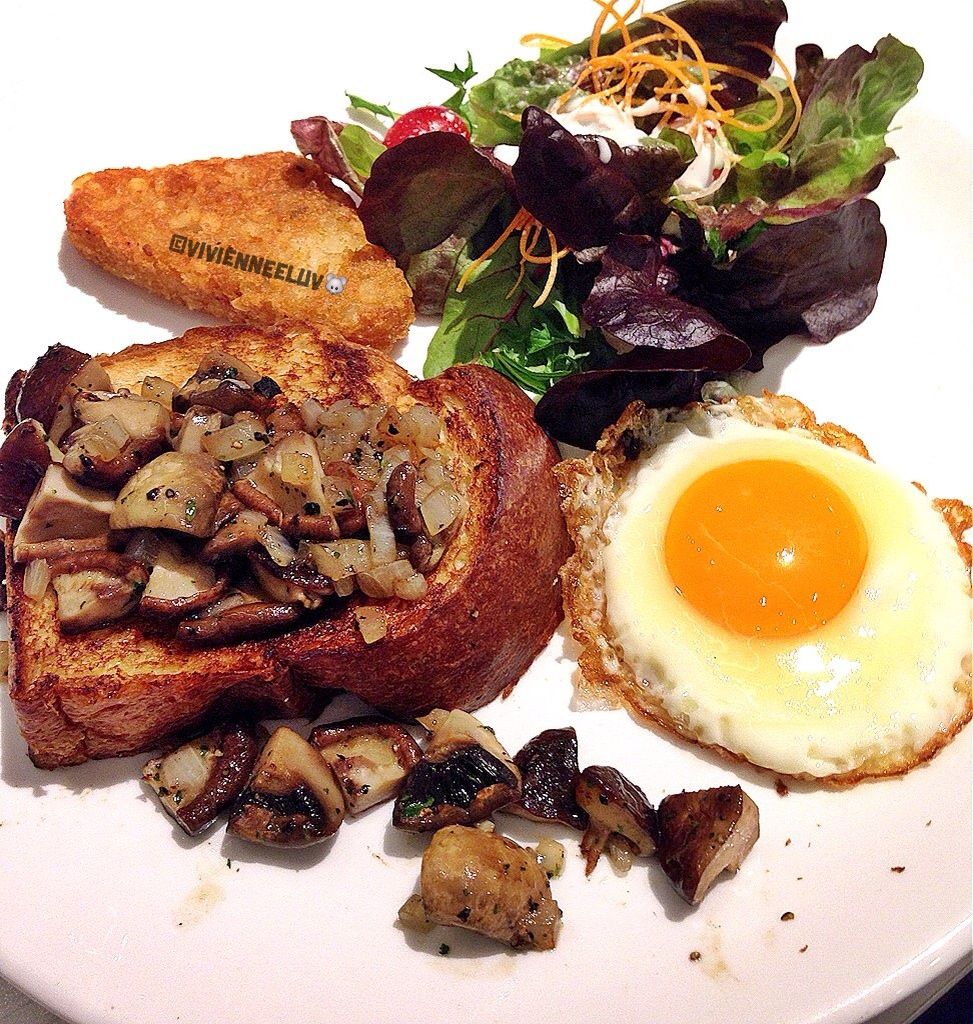 EGG & MUSHROOMS S$16.90
Sunny Side up, button and shitake mushrooms, toasted brioche, hash brown & mixed greens.
AGLIO OLIO KING RIVER PRAWN S$19.90
Aglio Olio pasta, served with king river prawn, wild mushrooms, onions, bacons and melted cheese, topped with poached egg.
The actual thing comes slightly different from the picture in the menu :(
The prawn is a little too course, and not too fresh.
DESSERTS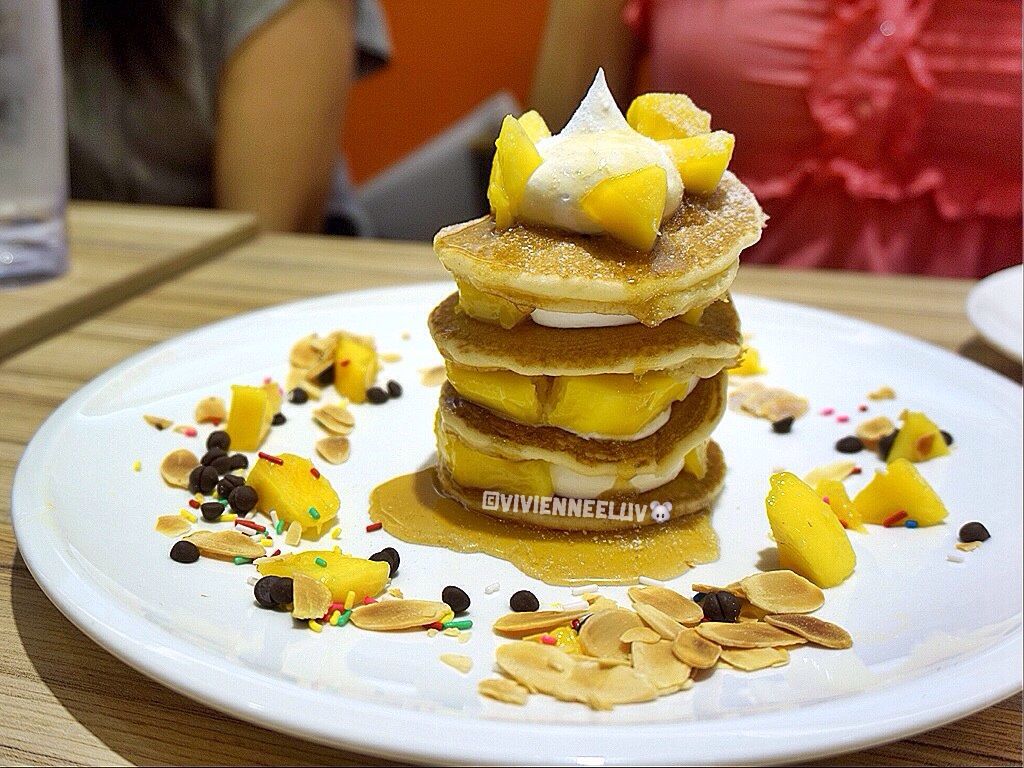 MANGO TANGO S$10.90
Mago, macadamia nuts and chocolate chips with rainbow sprinkles topped with whipped cream.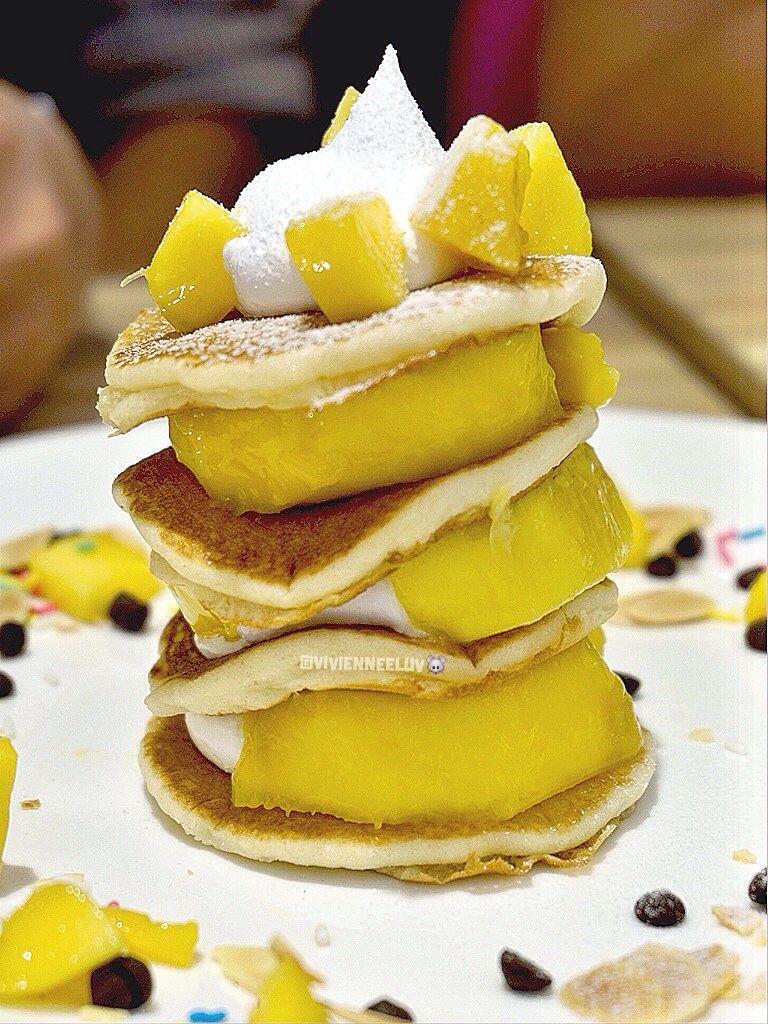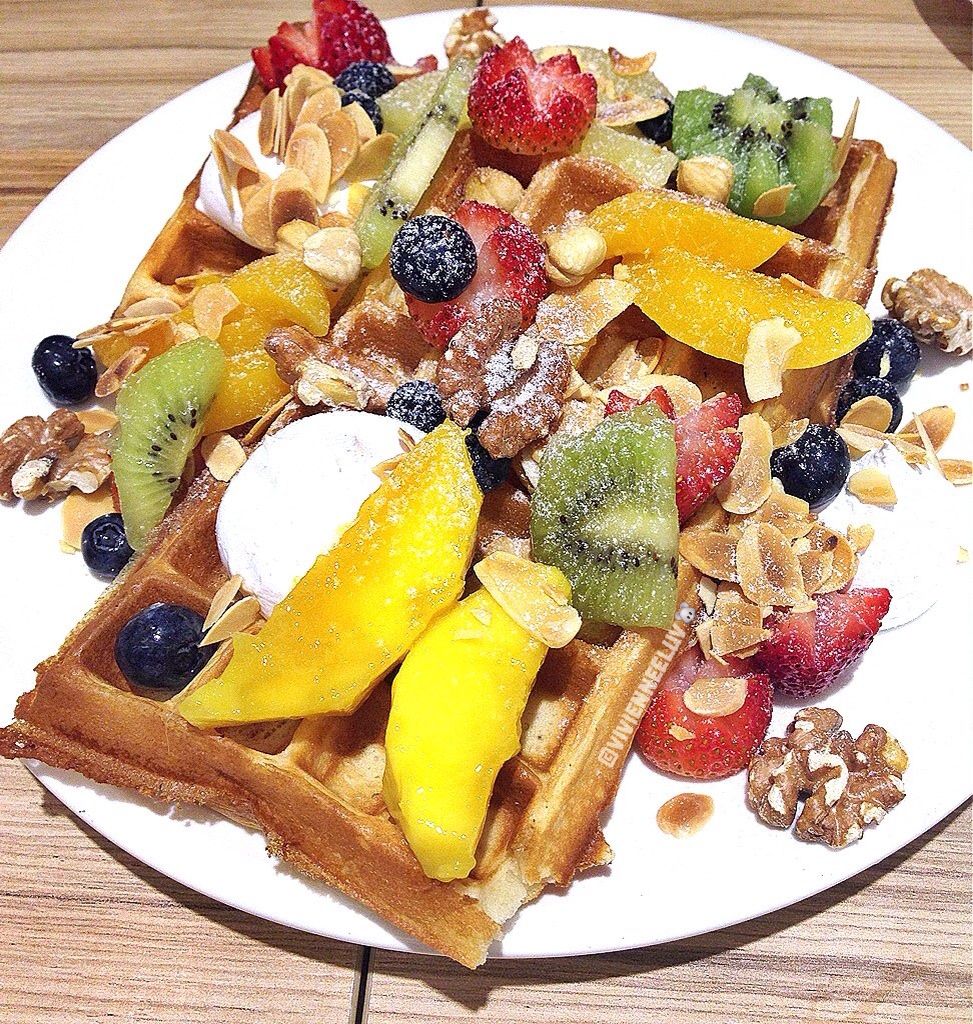 OVER THE RAINBOW S$15
Medley of fresh fruits, gooseberry with whipped cream.
Overall, I feel that the desserts tonight are not impressive. Stick with the mains! Cant wait to try them all!
Thank you Eggs & Berries for having us! The service that night was great.