Din Tai Fung
Click here for all 18 locations!
19th Outlet: The Seletar Mall #02-07/08/09/10
Hello!!! Have you already feel the Christmas season yet? I bet you did!
Several good stuff to share with you guys! As part of its 11th anniversary celebrations, Din Tai Fung will be rewarding its customers with giveaways & promotions!
SELETAR MALL'S OPENING
I guess the North-East people will be excited about this piece of news. I heard Seletar Mall is going to open on 28th November 2014! WOOHOO! I am so excited because I will be moving near there! Next exciting part is DIn Tai Fung is join to open its 19th outlet at Seletar Mall.
Scheduled to open on 28th November 2014, limited edition Din Tai Fung thermal bottle (worth S$18.90) will be given away with any order on the first weekend! While stocks last. Kids can look forward to receive free balloons during the first day of business.
COMPLIMENTARY FAMOUS AMOS COOKIES GIFT SET
Christmas came pretty early for me! Received these with some vouchers from Din Tai Fung. Thank you Din Tai Fung for the lovely gesture!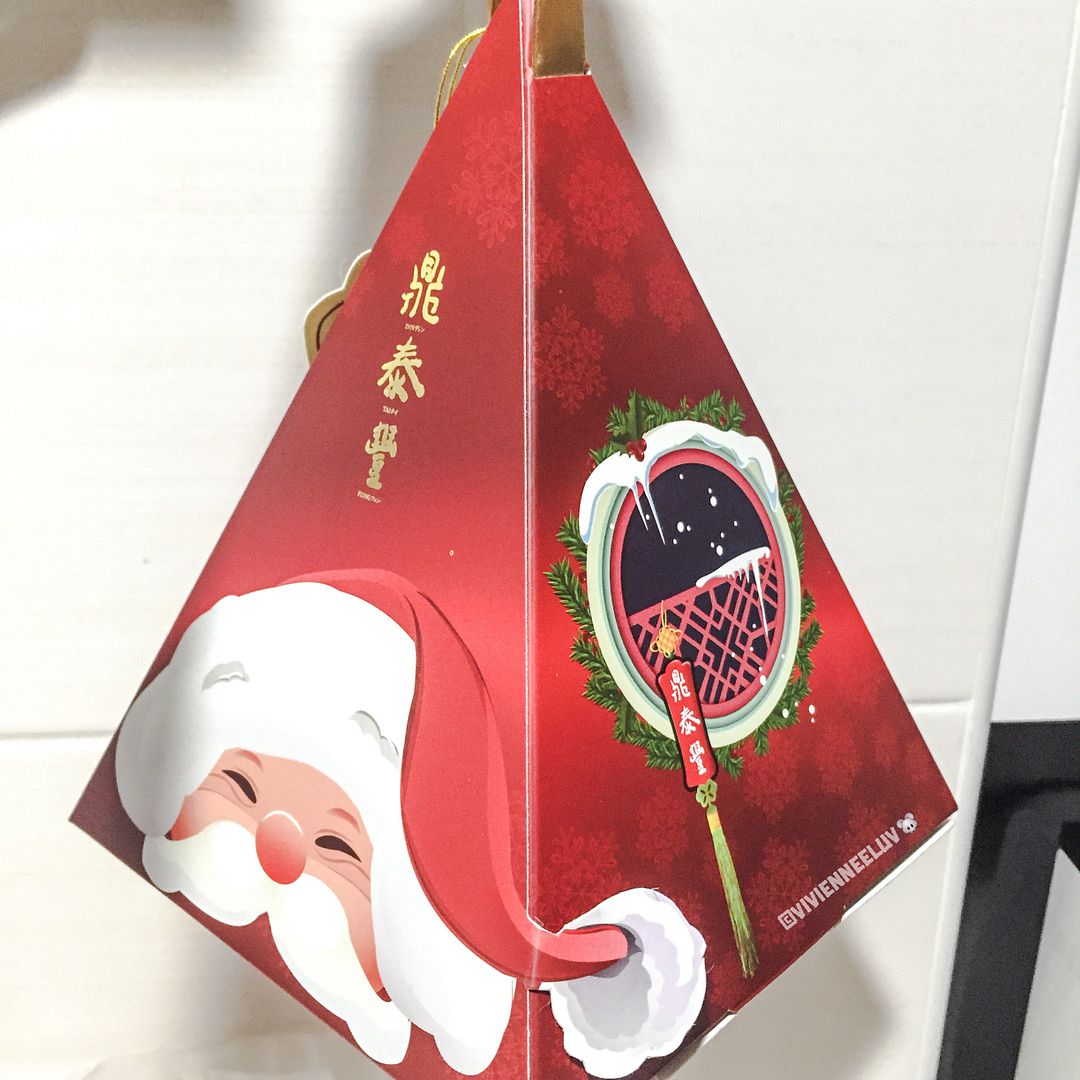 From now till 31st December 2014, diners who spent a minimum of S$110 (citibank card members S$100) in a single receipt, will receive a complimentary FAMOUS AMOS CHOCOLATE CHIP CHOOKIES (worth S$10.80) presented in a festive Din Tai Fung gift box.
12 MAGICAL DAYS OF FESTIVE TREATS
More than S$14,000 worth of prizes to giveaway from 1st December 2014 to 12th December 2014.
From 12pm to 1pm and 6pm to 7pm, customers are entitled to a a Sure-Win Lucky Dip at 12 selected outlets including Paragon, Breadtalk IHQ, The Seletar Mall.
I know you are excited about the prizes! Prizes include Godiva festive hampers, Breadtalk Christmas logcakes, Din Tai Fung Dining vouchers, Din Tai Fung's pineapple tarts and more!
Thats not all. In conjunction with the 12 Magical Days, Din Tai Fung will also launch a photo contest ''#DTFXmasFoodfie''. 12 lucky winners will get to win dining vouchers and their ''Christmas wish dish'' daily by sharing the photo of their favourite Din Tai Fung dish on Facebook and/or instagram accompanied with a creative Christmas-related caption and hashtags #DTFXmas #foodieDTF .
MUSICAL PERFORMANCES AT DIN TAI FUNG PARAGON
Soak up the festivities on Christmas Eve 24th December 2014 Wednesday by revelling in the oriental rendition of classic Christmas tunes performed by traditional Chinese Instrumentalists from 12pm to 1pm.
INAUGURAL CSR INITIATIVE
Din Tai Fung is proud to announce its inaugural CSR initiative and hopes that with the support of the public, festive cheer can be brought to the Children's Cancer Foundation and its beneficiaries.
Limited edition Din Tai Fung keychains will be sold at S$10 each island-wif=de and all proceeds will be donated to the Children's Cancer Foundation in support of their mission of improving the quality of life cancer-striken children and their families through enhancing their emotional, social and medical well-being.
I will be heading to Din Tai Fung real soon!! Happy feasting!