SYNC™ Korean Tapas Bar
Address: 12 Maju Avenue Serangoon Garden Estate
Tel: +65 62820612
Opening hours: 3pm to 11pm Sun to Thu
3pm to 12am Fri, Sat, PH and eve of PH
SYNC™'s first outlet: Click here to read about my experience with SYNC™ Korean Fusion Bistro, situated at Westgate Mall.
The success of the bistro has led to the launch of Singapore's first-ever Korean-inspired tapas bar. Home to a multitude of savoury tapas, the bar is where diners can soak up the rich Korean culture. Both outlets have their very own signatures.
Expect mouthwatering Korean-themed seafood, meat and even beef tapas from just $9.90! At the helm of SYNC™ is a Singaporean couple who is passionate about Korean cuisines. The concept is borne out of the inspirations they got during their frequent travels to Korea.
"The moniker stems from the idea that all good things, especially good food, should be shared and presented to people in an all-encompassing way. It started with sharing our love of Korean food and culture with our friends, and now, we want to share it to everyone who is on the Hallyu wave like us!" say Brian Seow and Lisa Tan, owners of SYNC™.
The Korean-inspired tapas menu is the brainchild of both Consultant Chef Edwin Lau, 32, and Head Chef Calista Ong, 26.
Consultant Chef Edwin Lau, (who was on my post here) previously Executive Chef at Oca Grassa and La Cicala, has extensive experience and interest in Korean, Italian, and Spanish cuisine, having worked in leading hotels and restaurants across the world; while Head Chef Calista Ong has valued experience in fine European and Italian cuisine after graduating from the Culinary Institute of America.
We were so glad that Chef Edwin still recognise us!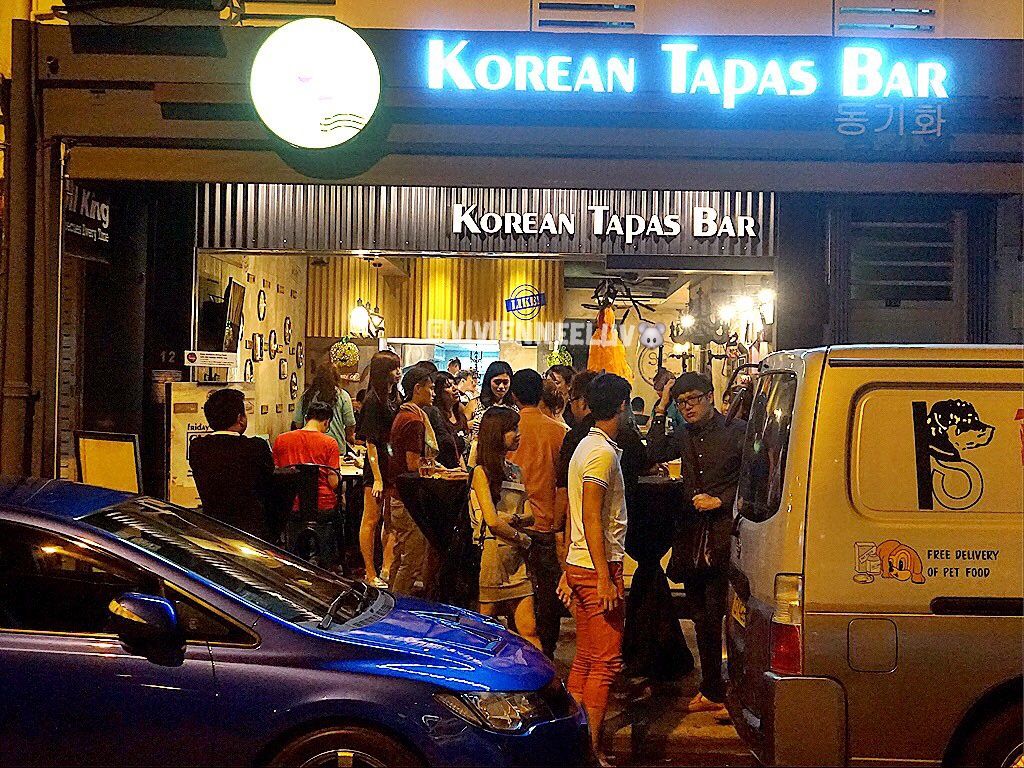 So Singapore's first-ever Korean tapas bar opens at SERANGOON GARDENS! Right beside Oblong Ice Cream & right opposite Village! And we were here for a Halloween party!!! The whole place is crowded with media & bloggers, most enjoyable Halloween night ever!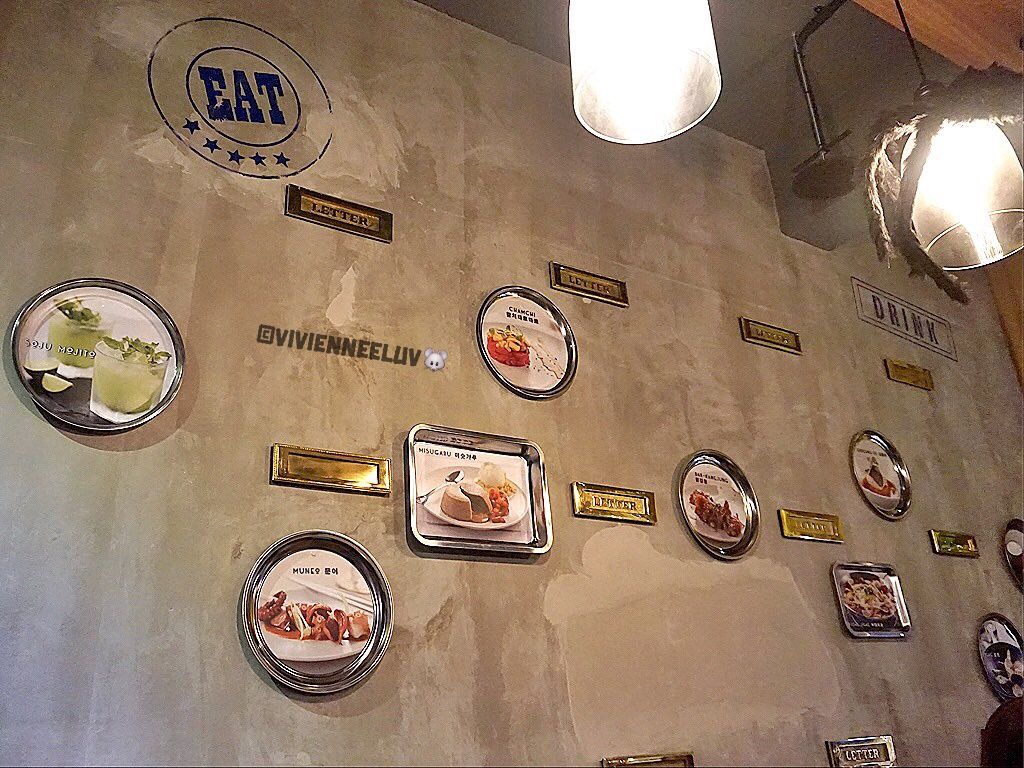 COCKTAILS/SOJU/BEER
We were served shooters of SOJU MOJITO enliven by mint leaves and it is good! I love it so much!
SYNC has a SOJU SAMPLER SET S$20 which includes 4 different shots:
chamisul (original), mae hwa soo (korean plum wine), mak gul li (korean rice wine), and boo bun ja (raspberry wine).
SOJU MOJITO S$9.90
This is the actual cocktail served. I prefer it in shooters though as the taste is stronger, more intense. But this is also good.
MAC'S GREAT WHITE BEER S$14 & PILSNER ERQUELL BEER S$14
Its friday Halloween night, how can we leave out the beer at the bar! I prefer Mac's as it is very light.
SOJU PEACH SHOT S$7.90
Sweet soju with peach, quite yums but my heart is with Soju Mojito, sorry.
TAPAS
(Picture Credit: Nikki)
All the tapas that we tried, will show you close ups one by one.
The tapas menu is pretty cool, you can mix and match and get a good deal!
Tapas A will all be S$9.90
Tapas B will all be S$10.90
You may choose A + A + B + B = S$29.90
or A + A+ A + B + B + B = S$49.90
A. KIMCHI S$9.90
B. Sogogi Jowl S$10.90
Smoky flavour of the char-grilled Angus beef jowl, sandwiched between a fresh sesame leaf and garlic confit.
We ordered lots of these, but find that the tenderness of the beef is a little inconsistent, but overall it taste great!
Want a bite of this juicy piece of beef?
Sorry I was practising some close up shots and end up can't decide which is the best shot so I posted all. I know you don't mind.
A. CRACKLING S$9.90
Crackling of unami cod chips. Very crispy and tasty and goes so well with beer. These reminds us of Lunar New Year goodies. It is not cheap, but we were told that lots of work needed to churn out these chips. But we really couldn't stop at 1 bowl so we had 3-5 more bowls after that. :P
A. DAK-KANGJUNG S$9.90
Deep-fried sweet & spicy chicken bites, ricotta, chill tempura. No need to say further, we all love korean fried chicken. I think this will be one of the most popular dishes in the bar!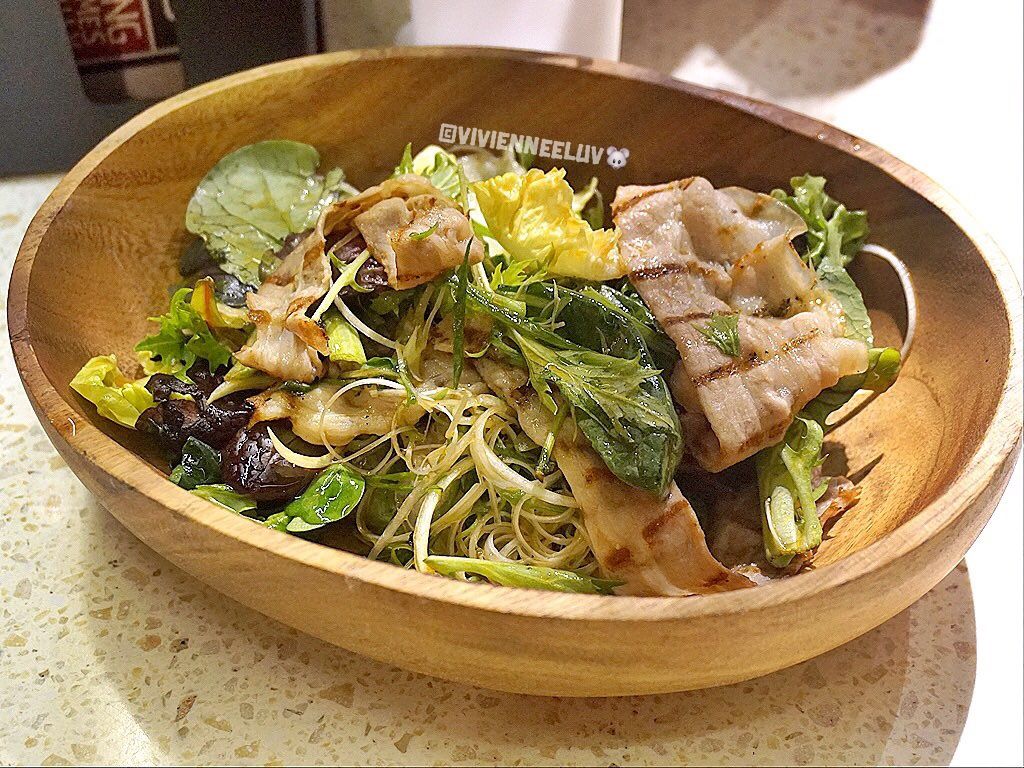 B. SAMGYUPSAL S$10.90
Char-grilled pork belly with scallion salad & chill yuzu dressing, I didn't quite like the pork belly (or rather all pork belly) but I ate up all the salad. Refreshingly appetising.
A. MANDU S$9.90
Cripsy minced pork aand mushroom dumpling, salsa.
MAINS / COMMUNAL
DAK GAR-BI S$38.90 (Serves 2-3 pax)
Spicy chicken paella with onions, mushrooms, cabbage, sausages and kimchi.
SSAM S$40.90 (Serves 2 pax)
Tender pork ribs, lettuce, ssam sauce served with buns!
We usually eat this type of bun with Kong Bak, this time is with ribs! Cut the meat and place meat and lettuce in the bun. For me personally, I added some kimchi and it taste so much better!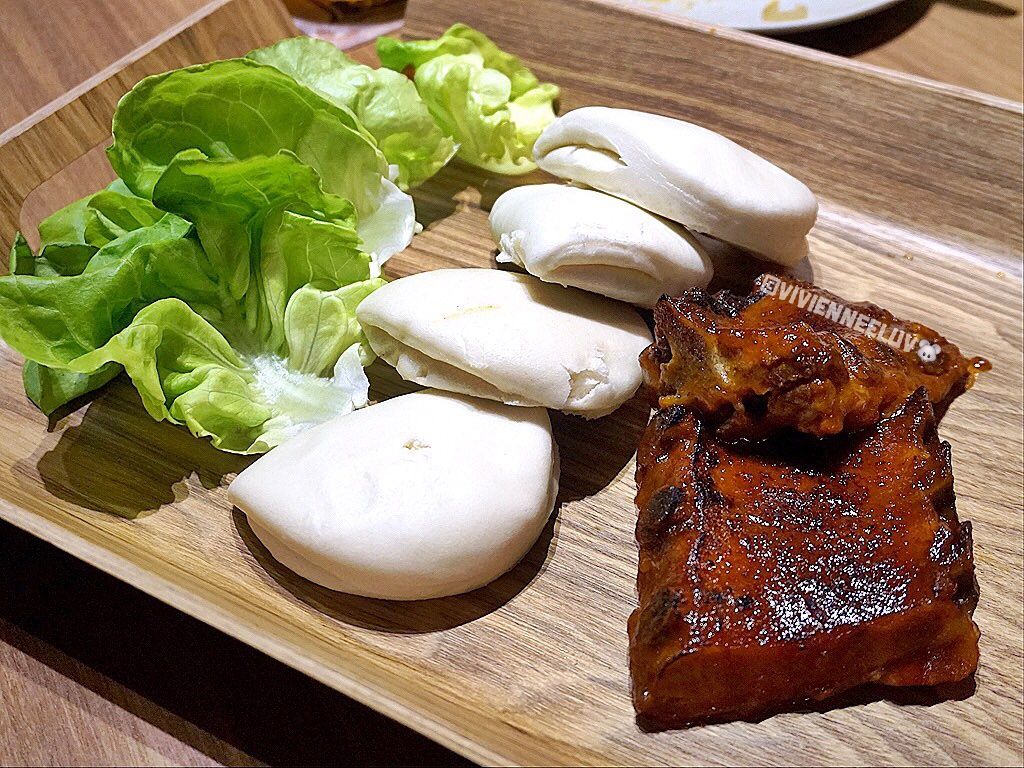 With kimchi!
DESSERTS
- All desserts at S$8.90!!
HOTTEOK S$8.90 + S$1.50 for vanilla ice cream)
Pan-fried chewy sweet korean pancake with banana foster, served with caramel sauce if I remember correctly. Definitely a sweet way to end the night!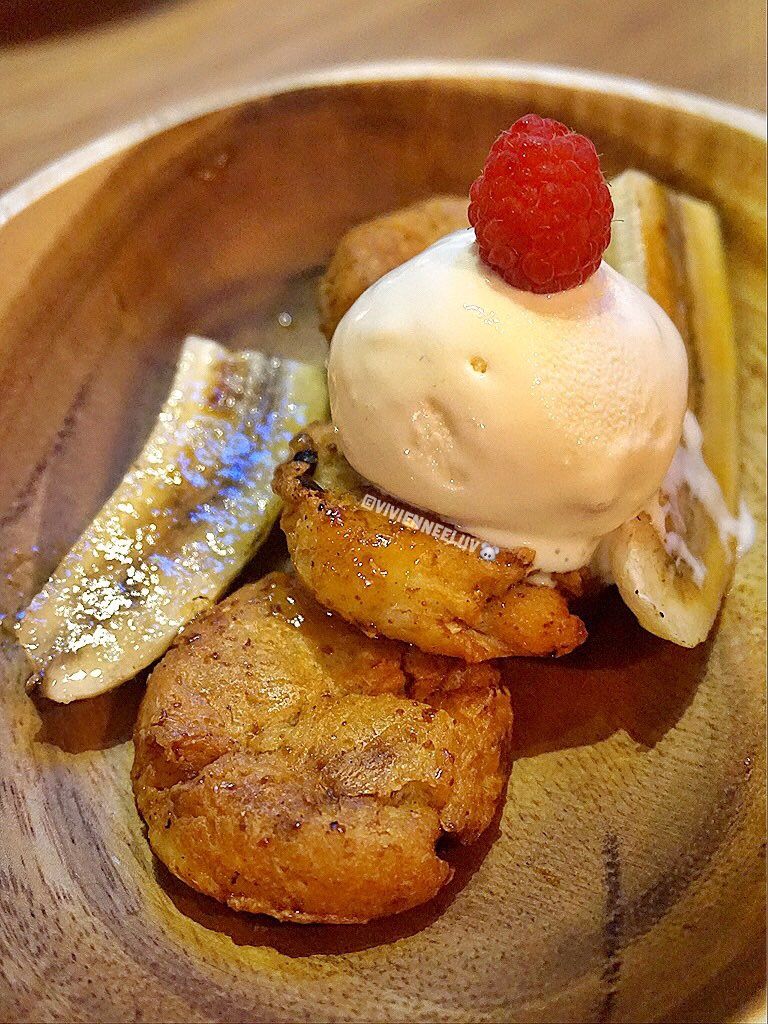 Close up of the pancakes. Its like cookies, in my opinion.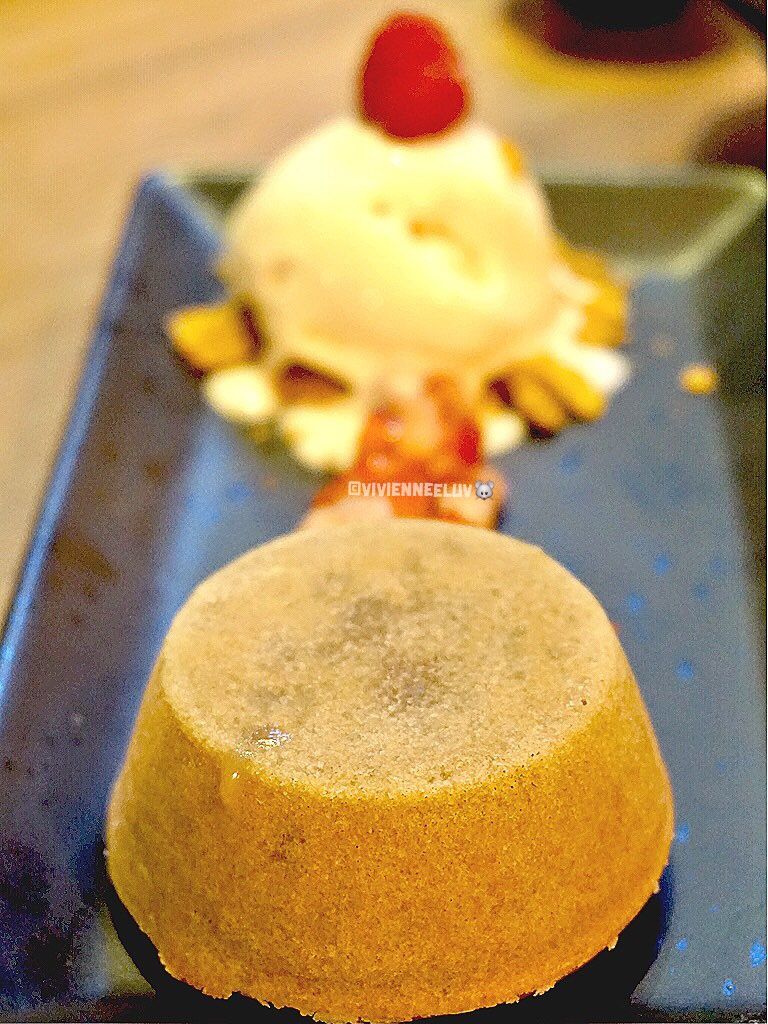 MISUGARU S$8.90
My long-awaited lava cake. If you had read my SYNC's post earlier, you will know how much I love the lava cakes! This time, here at SYNC Tapas, this is a different flavour!
12-grain lava cake, with strawberries and lime compote by the side. Taste health and not as sinful as the usual lava cakes! Quite an innovative flavour.
Look how it flows. The best part of a successful lava cake!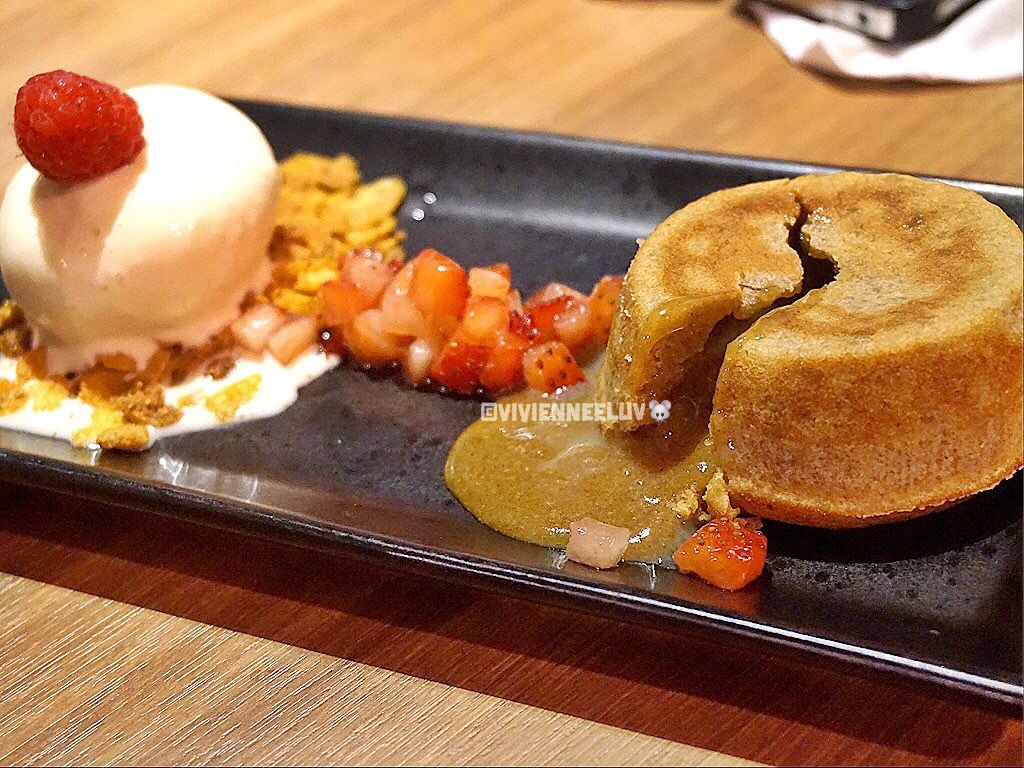 Bro Wilson, Dawn (hidden behind) and K.
Me half asleep and Nikki!
Our group peekture!
SYNC Korean Tapas Bar may be a bar, but it is kid-friendly and is a great place for gathering with family friends, most importantly the food menu has spicy & non-spicy options for you to choose from!
Before I go, there are some promotions ongoing!
From now till end of December 2014:
3pm to 6pm, Daily:
• FREE coffee/tea with any order of dessert
• $5.90 beer
• $9.90 beer + Tapas of the day
3pm onwards, only on Weekends:
Family Set Meal at $63.90 with 4 Tapas and
1 Paella/Budae Jigae (U.P. $72.80)
This is such a good deal. SYNC has plans to open for lunch ad weekend brunch, stay tune their
Facebook page!
Thank you SYNC Korean Tapas Bar for having us on a wonderful night!