Honeycreme
Address: 313 Orchard Road #01-37 313 Somerset Singapore 238895
Tel: +65 68848468
Opening Hours: 11am to 10pm
So the hype is here. Much waited by most people.
I did not purposely went to 313 specially for this, but since I was passing by, might as well.
Honeycreme took over the space of GongCha previously, as GongCha had moved in to Orchard Gateway.
Super long queue! We queued for about half an hour right here, with fumes and hot exhaust from the cabs. It was about 9pm if I remember correctly.
AFFOGATO S$5.50
We did not have the usual Honeycomb ice cream, we went for Affogato instead and it was pretty good! And of course might be due to, we appreciate the cold soft serve after sweating for a good 30 minutes. The queue was rather slow-moving.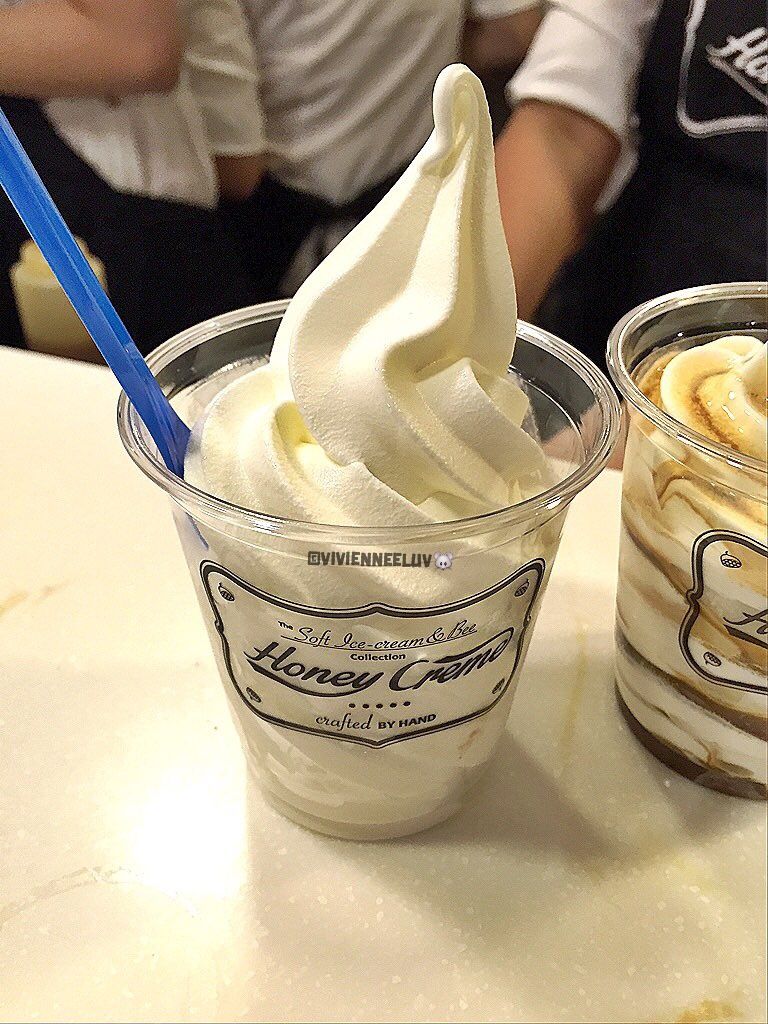 ORIGINAL S$4.60
A guy who was standing outside the shop for so long, and suddenly when we were about to reach the cashier, he approached us to help him get 1. Since its 2 of us in the queue, and we were only buying 1, we gladly helped him to buy for his girlfriend. So sweet.Hardly see anyone getting original ones, so I sneaked a picture before passing him his ice cream. :P
Conclusion, many says Mcdonalds' soft serve taste better. I find that its pretty good but still not worth the queueing. I might go back if the queue is shorter (like less than 10 people). 313 Llao Llao's queue was indeed much shorter these days.