FOODILICIOUS TRAIL @ FOOD REPUBLIC
1) FOOD REPUBLIC SHAW HOUSE
Address: 350 Orchard Road #B1-02 Singapore 238868
Opening Hours: 10am to 10pm Daily
2) FOOD OPERA ION ORCHARD
Address:
2 Orchard Turn #B4-03/04 Singapore 238801
Opening Hours: 10am to 10pm Daily
3) FOOD REPUBLIC WISMA ATRIA
Address:
435 Orchard Road Level 4 Singapore 238877
Opening Hours: 10am to 10pm Sunday to Thursday & Public Holidays
10am to 11pm Friday, Saturday & Eve of Public Holidays
2 weekends back, we went on a Foodilicious Trail with 8Days readers, organised by Food Republic and supported by 8DaysEat! We went to a total of 3 food courts.
Eat, take picture, walk, and repeat. This is our first food trial and it was pretty fun! Every stop there is every a question & answer session for us to win prizes!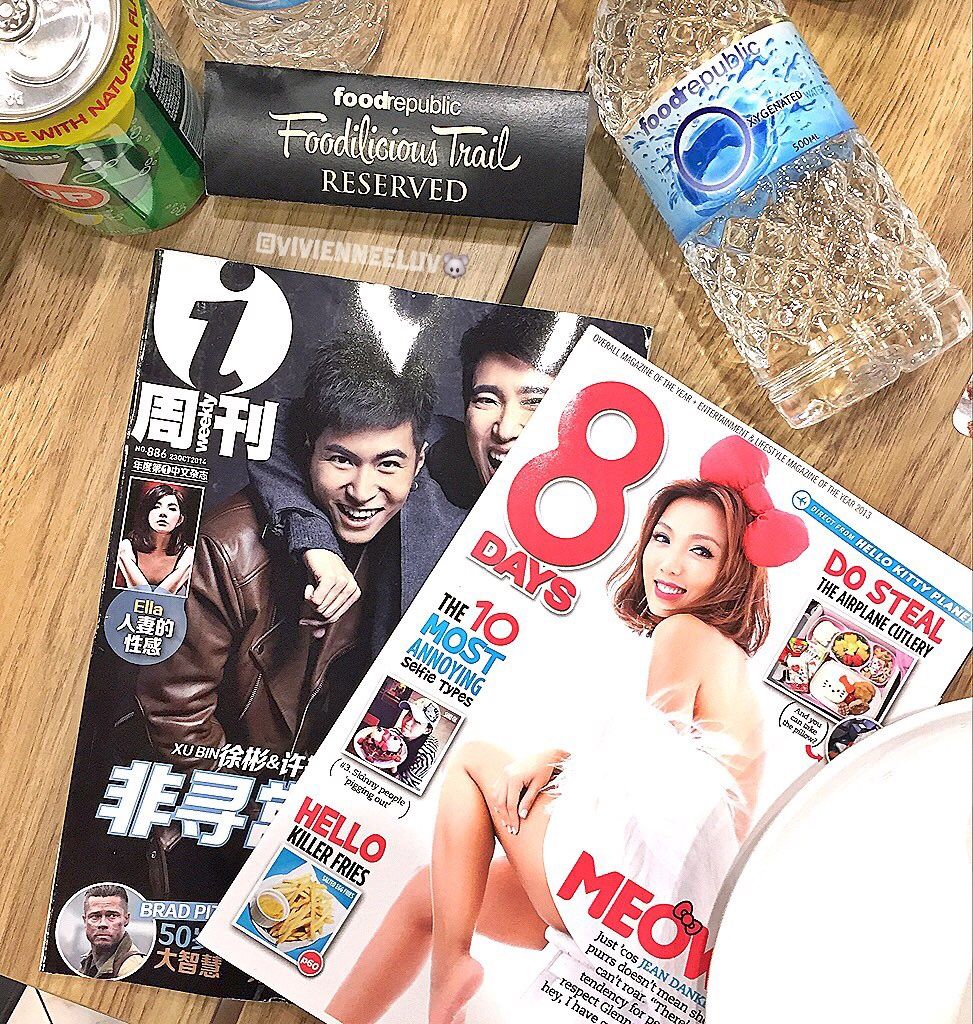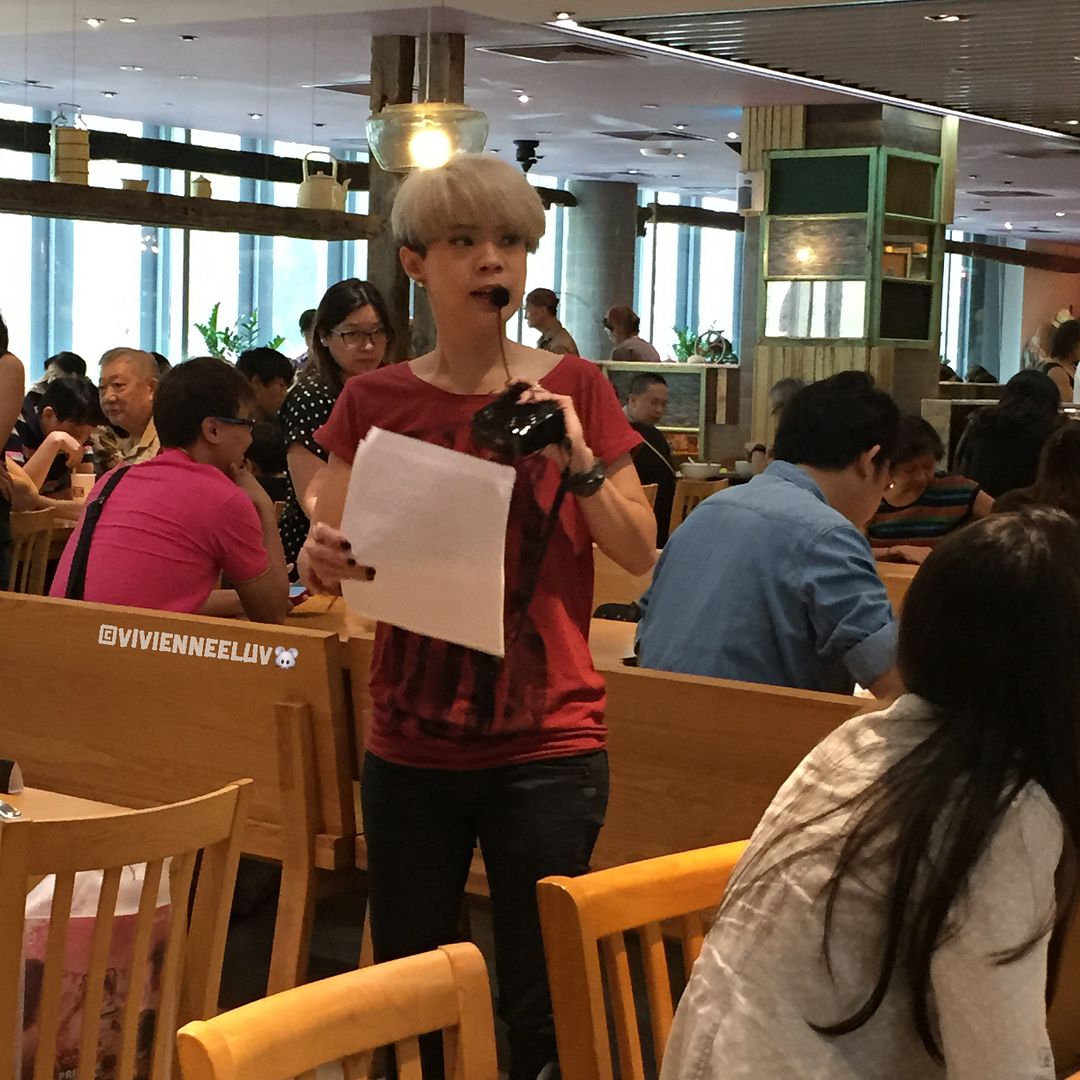 We were all hosted by the lovely YES933 DJ Ivy! She is so petite, pretty and fun, and she remembers our names very well, and get all of us very interactive.
1. Food Republic Shaw House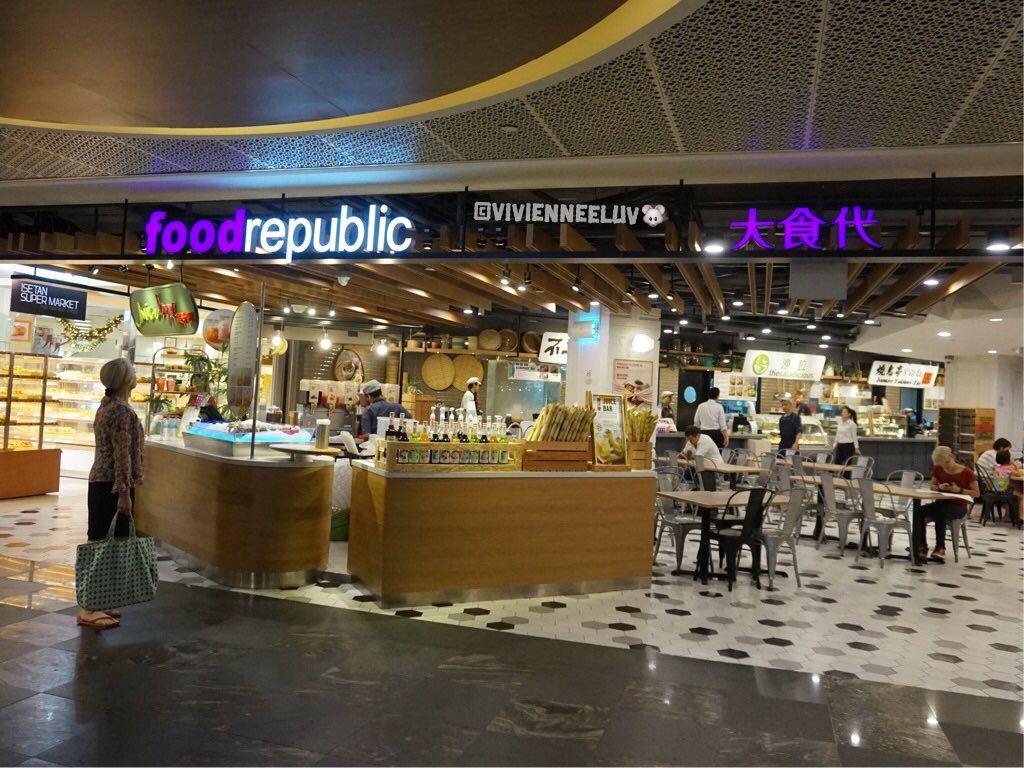 Every stop, we were provided a bottle of mineral water and a can of 7 Up each. Thank you 7 Up for quenching our thirst after all the food!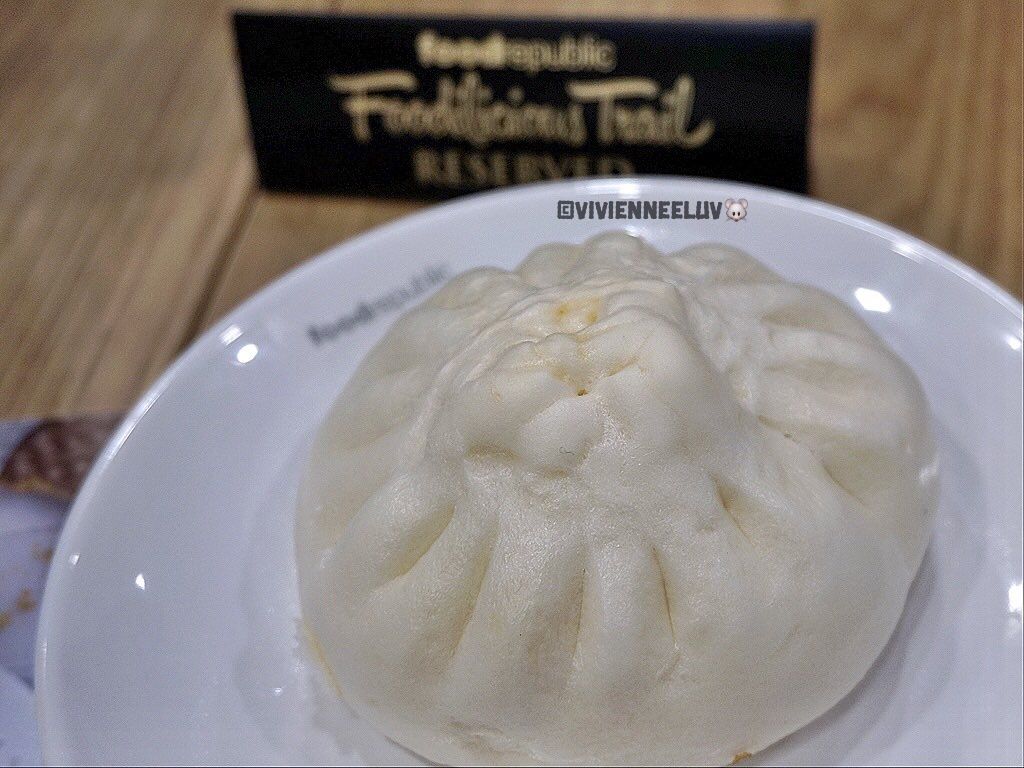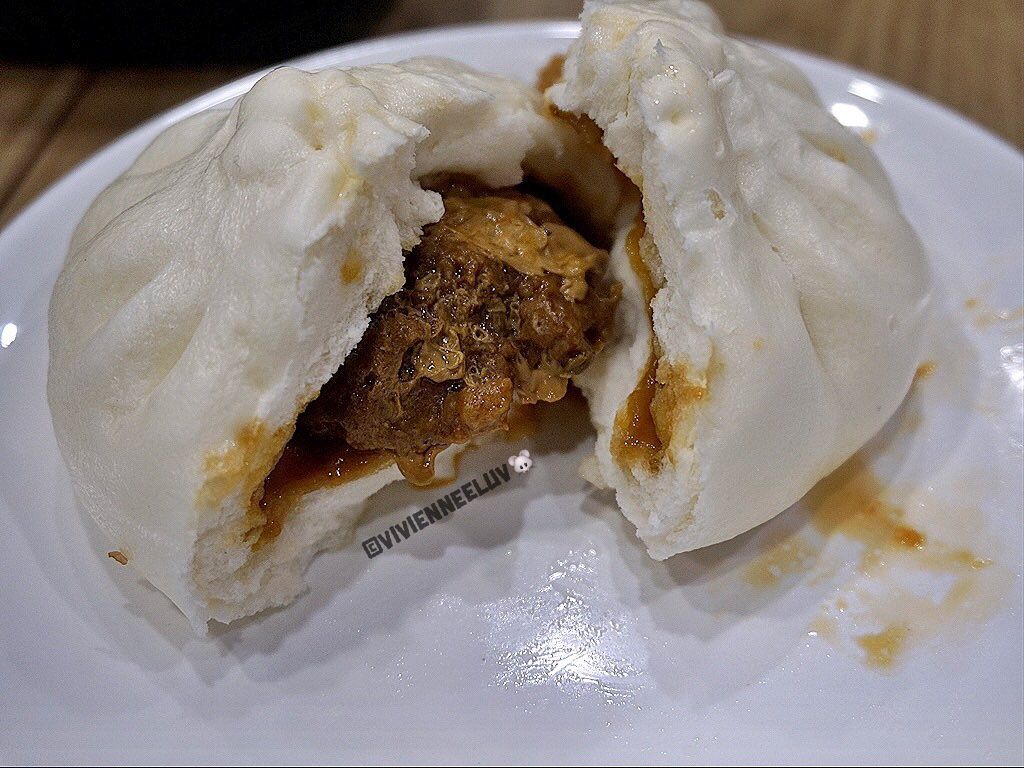 STEAMED SPICY PORK BUN
STEAMED VEGETABLES BUN
You might have seen me posting these before, buns from Bu Er Xin! I love the skin of the bun and of course the filling! YUMZ. Wayne aka K, couldn't stop eating and even offered to finish up all, but this is only our first dish!
PEPPERY DUCK SALAD from Saladicious
Customers can also choose among the leafy salad bases like baby spinach and mixed lettuce and go creative with over 30 toppings including premium ingredients such as smoked duck and black pepper smoked duck. For a fuss-free alternative, opt for the made-to-order salads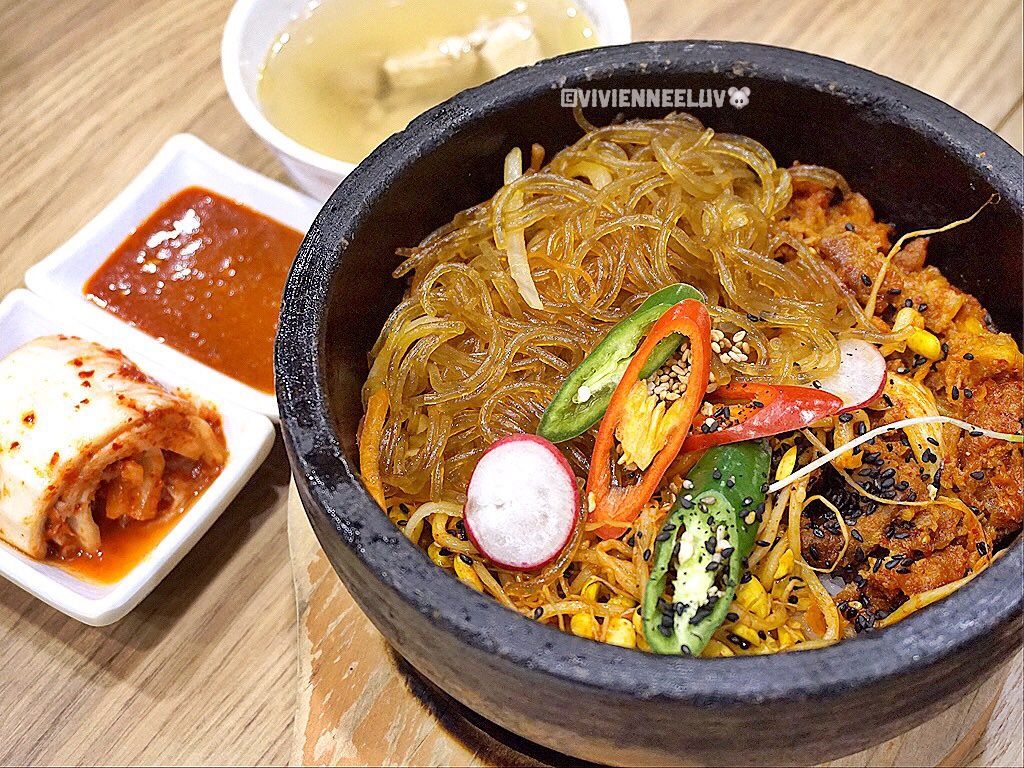 BIBIMBAP SET - 2 vegetables + 1 meat + 1 rice from Kimchi Xpress
Helmed by Head Chef Choi Ming Chul whose impressive culinary stints include Ritz Carlton and Marina Bay Sands, and supported by a talented team of cooks who hail from various established F&B schools in South Korea, Head Chef Choi is all set to impress customers at its express outlet, Kimchi Xpress, with an array of authentic and wholesome Korean dishes brimming with robust flavours.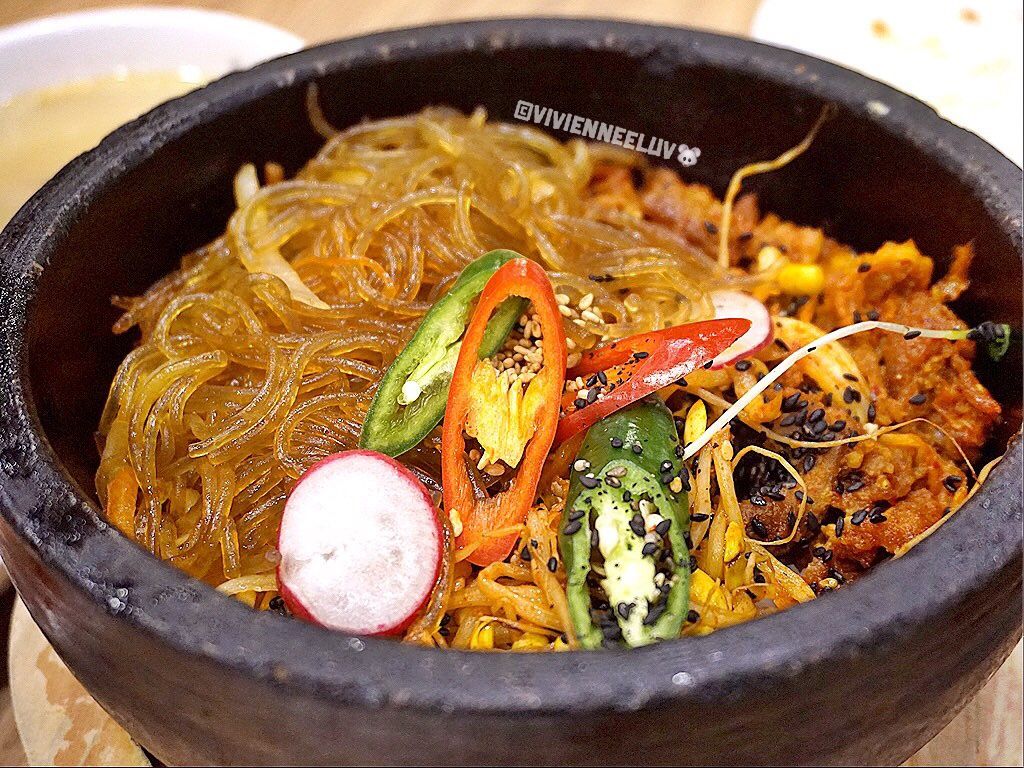 Believe it or not, these 3 dishes were shared by just the 2 of us. 2 more stops to go!
2. FOOD OPERA ION ORCHARD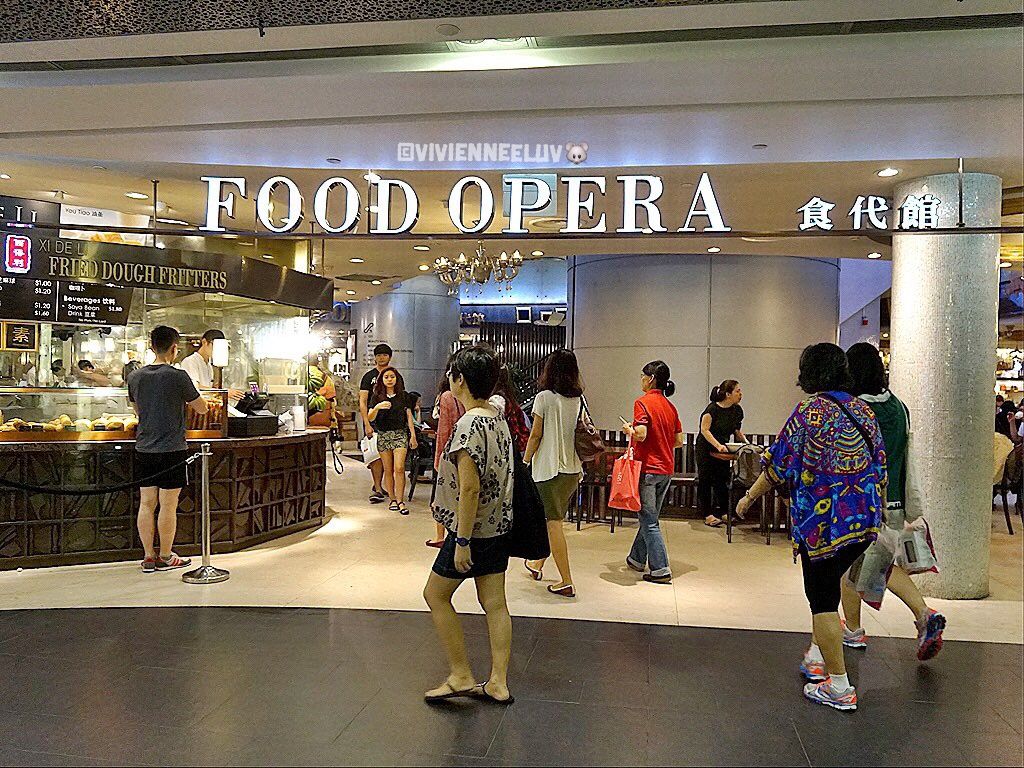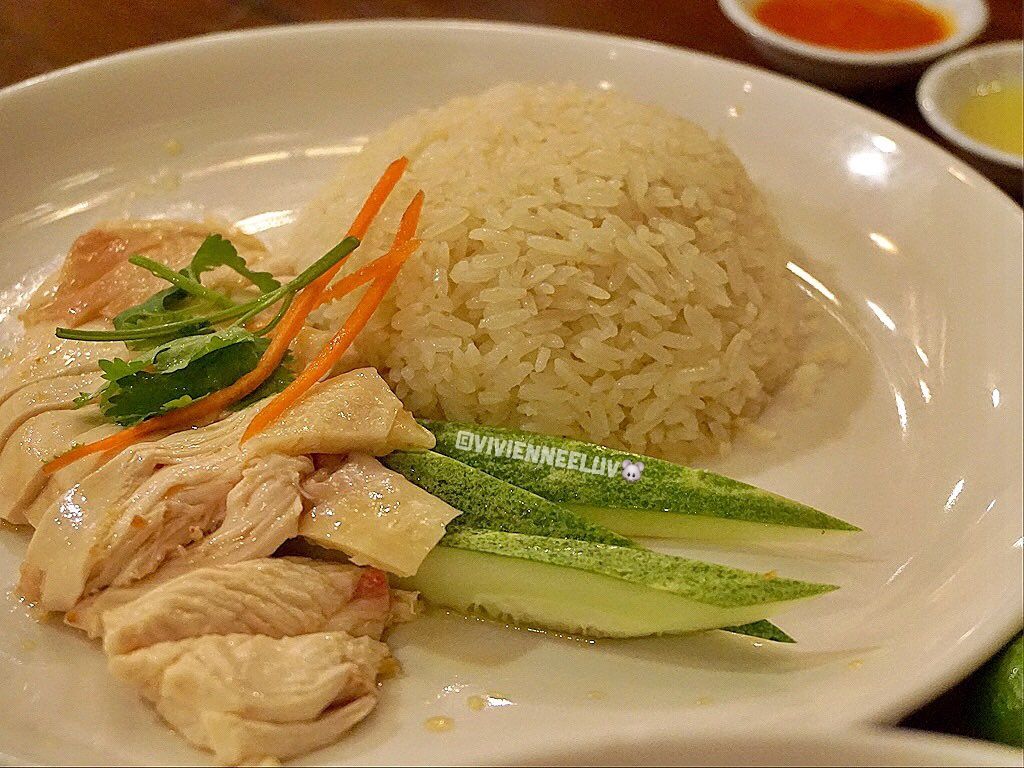 HAINANESE CHICKEN RICE from Sergeant Hainanese Chicken Rice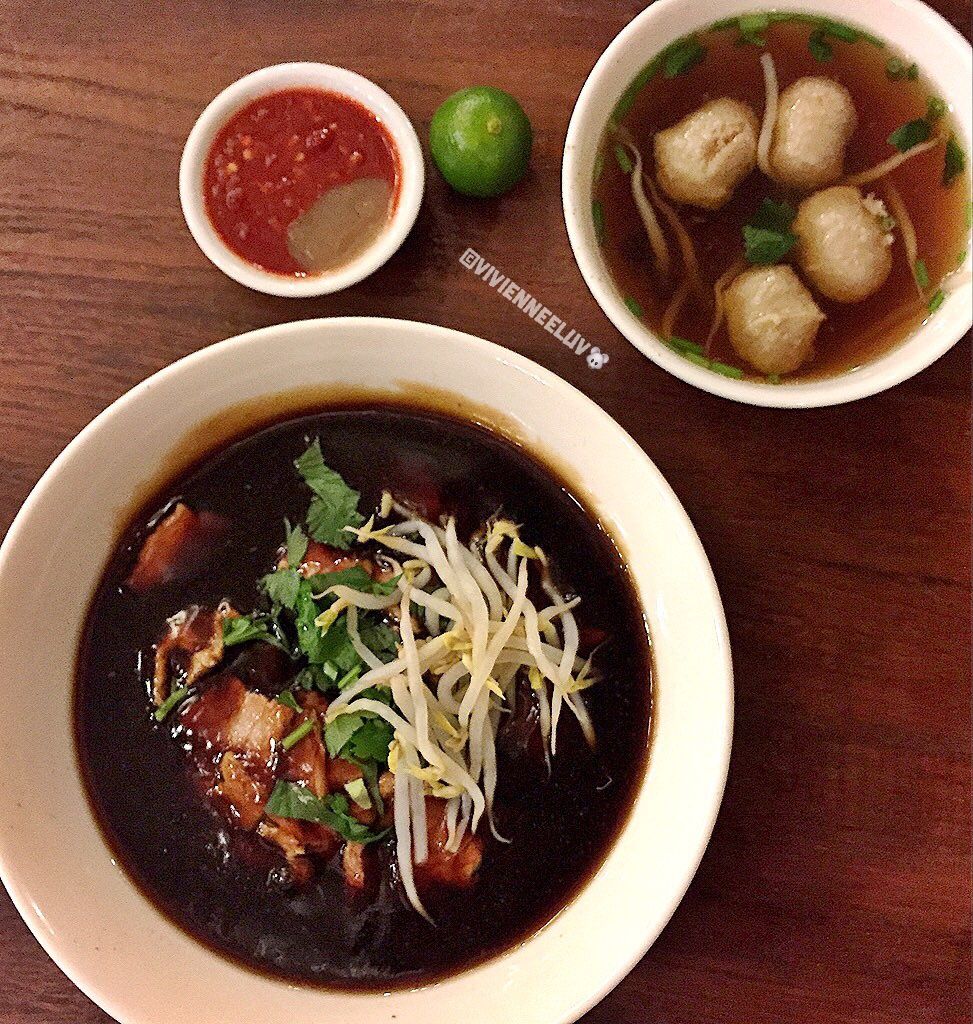 BEEF NOODLES from Scotts Beef Noodles
Scotts Beef Noodles has been around for more than 60 years, since Kiang Kin Nam's father started selling the unique beef noodles from a tiny stall on Bain Street in the 1940s. Kiang subsequently moved the operation to a coffee shop across Odeon Cinema (currently the National Library), and then to Scotts Shopping Center Food Court. The Center was closed at the end of 2006 for development. Now Scotts Beef Noodles is back at FOOD OPERA and the wait is finally over for fans of this delicious dish.
I think it
happened too long ago, I can only vaguely recall about the Scotts Shopping Center. I remember there was a beautiful PastaMania in that Food Court? That time, I wasn't really into food, but I am glad that Scotts Beef Noodles is back here at Food Opera!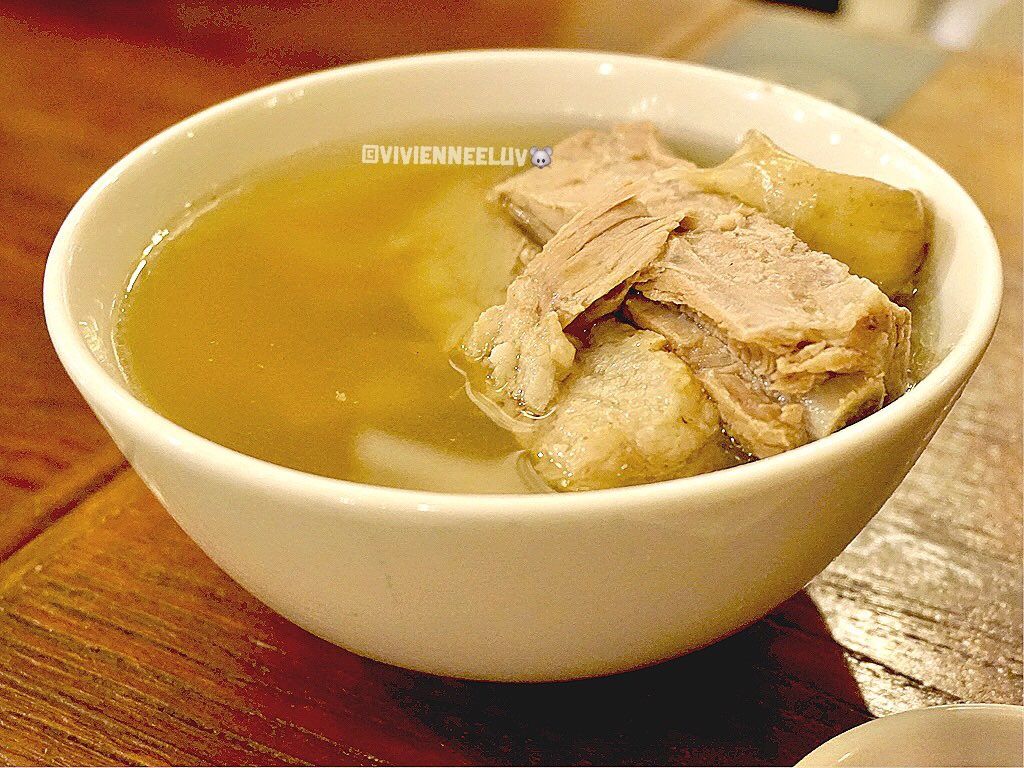 PREMIUM PORK RIBS SOUP from Balestier Bak Kut Teh
3. FOOD REPUBLIC WISMA ATRIA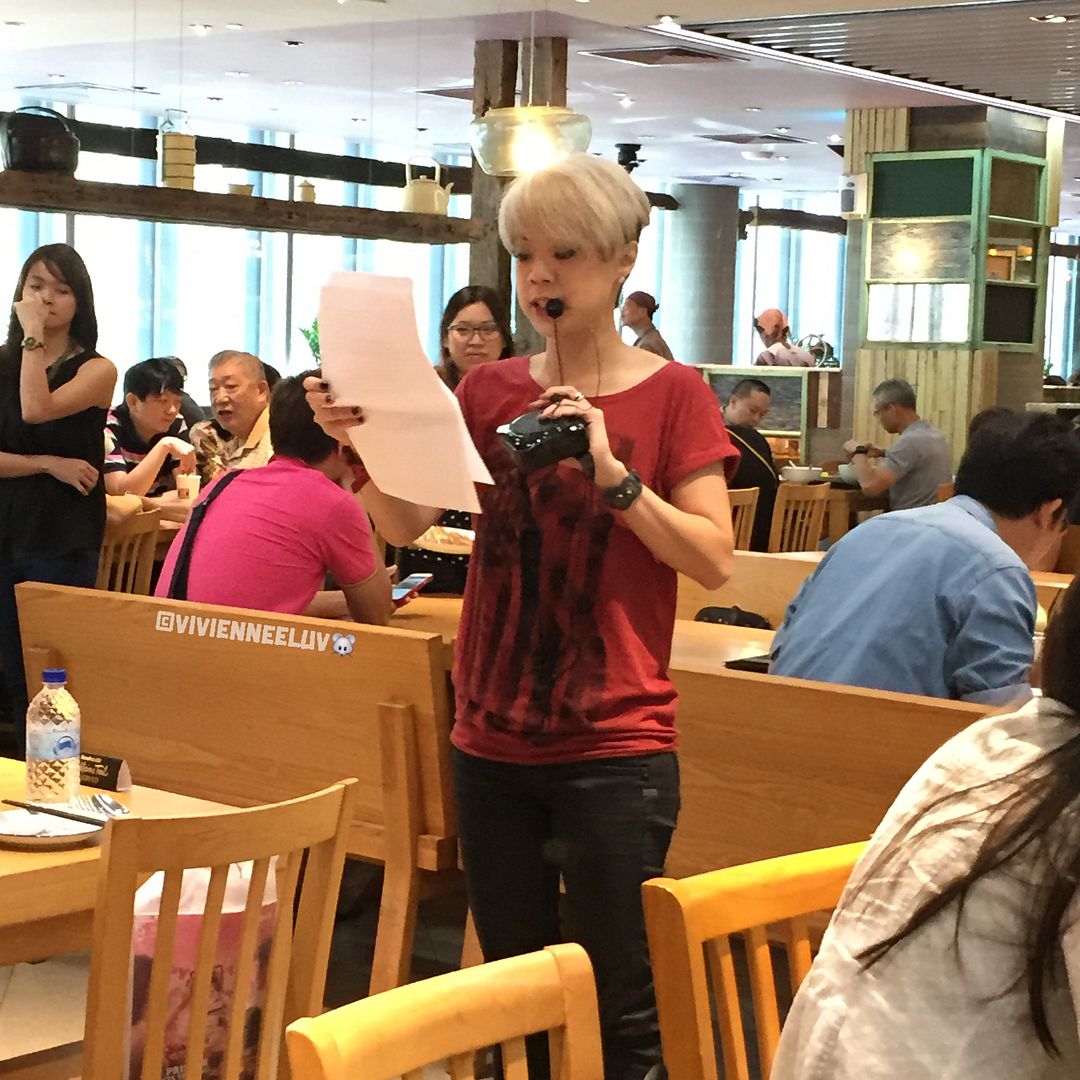 3rd stop, it was rather difficult to get a good shot of the food court as it is direct entry from the escalator.
FRIED HOKKIE PRAWN MEE - medium S$7.20 from Thye Hong Fried Hokkien Mee
The dish that I have been waiting for the whole day! :P
Favourite hokkien mee!
COMBO PLATE - roasted pork, honey sausage, char siew roasted duck, honey glazed pork ribs) from Guan Chee HK Roast
Although its the final stop, we cleared the whole plate!
MUSHROOM MINCED PORK NOODLE from Capitol Puay Heng
It was a wonderful Food Trail experience for the both of us, we had lot of fun, our bellies had fun too!
Thank you Food Republic, 8Days & 7 Up!