| | |
| --- | --- |
| Outlets: | http://www.bakerzin.com/locations |
| Website: | http://www.bakerzin.com |
| CNY Dine-In Menu: | http://www.bakerzin.com/images/menu/cny_dinein.jpg |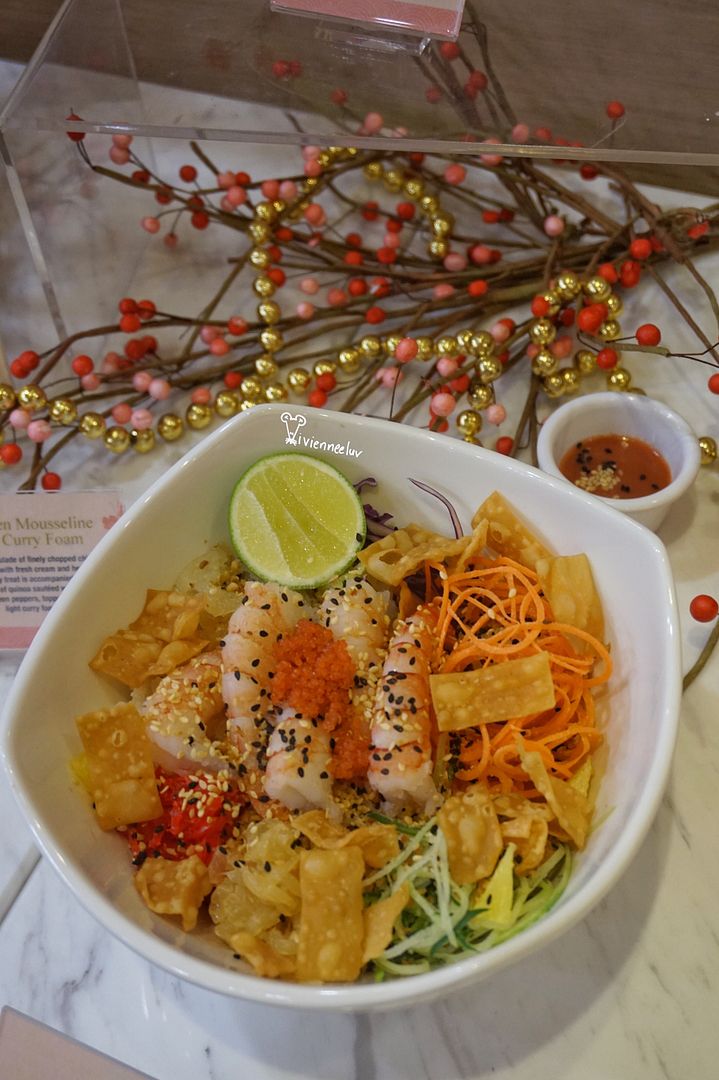 This coming Spring, Bakerzin launched 5 dishes to celebrate the festivities. These dishes will be available ALL DAY.
So glad to have my lovely dining companion with me that day to share these 5 dishes, its been really long since i last catch up with Florence.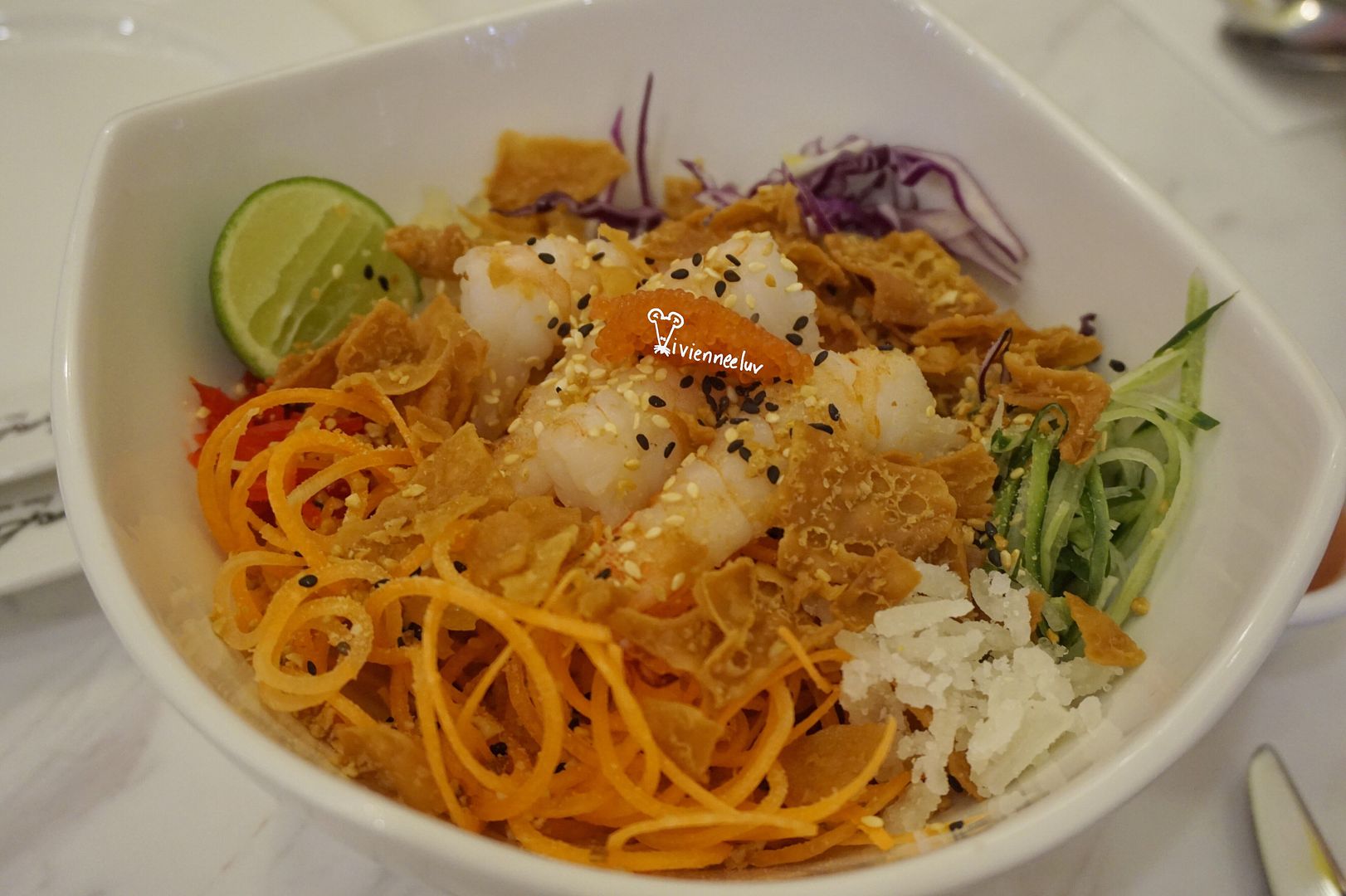 Spring Salad S$15.80
A good idea of Yusheng for 2 person. This salad is made up of carrots, purple cabbage, topped with lightly poached, shelled prawns and sprinkled with crush peanuts, pickled ginger and winter melon strips, drizzled with homemade blood orange and finished with crispy golden puffs and sesame seeds.
Its a refreshing dish, and tasted just like pushing except for the lou-ing part that uses fork and spoon instead of chopsticks but it makes the tossing easier and more even.
White Miso Grilled Salmon with Soba S$16.80
The salmon fillet is first marinated in white miso mayonnaise and then roasted to perfection, served on tender soba noodles. The salmon is little saltish to my liking.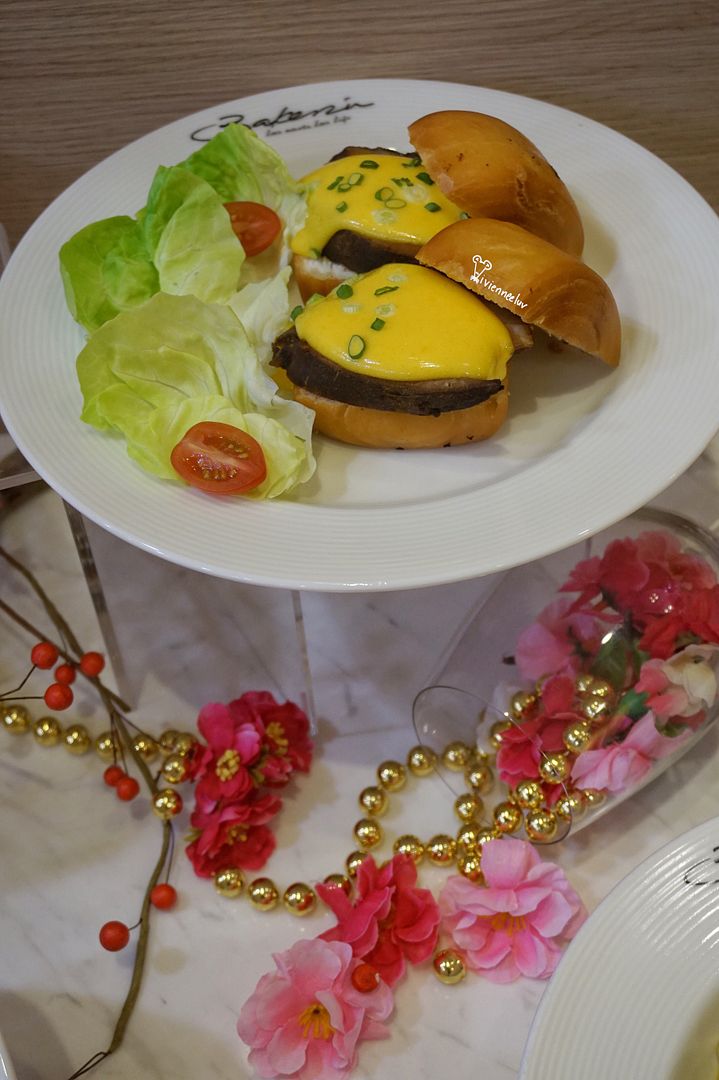 Braised Pork Buns S$15.80
A different version of eggs ben! Pork belly braised until tender, sandwiched between crispy fried mantou and drizzled with house-made hollandaise sauce.
Pasta Vongole S$17.80
Chicken Mousseline with Curry Foam S$18.80
My favourite dish for the night! Finely chopped chicken seasoned with fresh cream and herbs, rolled into a roulade, and this quinoa is by far the tastiest quinoa i have ever tried, its not too hard and its sauteed with red and green peppers, and a light curry foam. The combination is perfect! I really wish that this could stay on their menu permanently and quinoa is so much better than rice. Especially for the waist-line conscious me, I am trying very hard to cut down on carbs.
Thank you Bakerzin for having me again!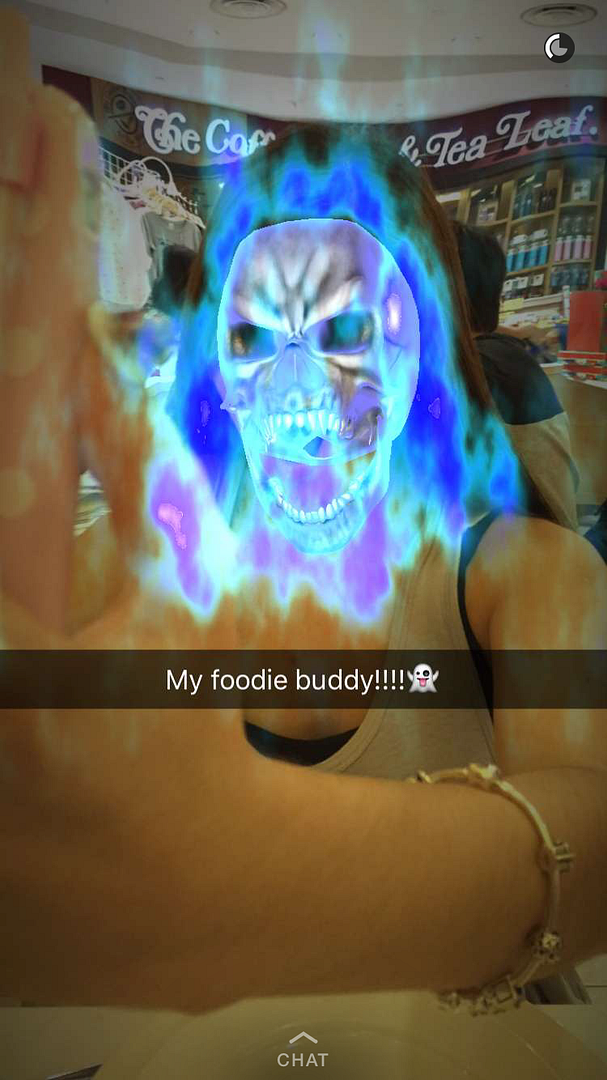 Lastly, thats what Florence did to me on her snapchat, which I took a screenshot.