| | |
| --- | --- |
| Address: | 3 Temasek Boulevard Suntec City Mall (beside Tower 2 Office Lobby) |
| | #01-514/515 Singapore 038983 |
| Tel: | +65 68222886 |
| Operating Hours: | 11.30am to 11pm Daily |
| Facebook: | https://www.facebook.com/District10BarandRestaurant |
Located brand District 10 opened its door at the newly revamped Suntec City Mall, its facing the Fountain of Wealth, quite a nice place to chill out especially after work.
In October 2015, I dragged Matt for dinner here. The space is pretty small of about 30-seater.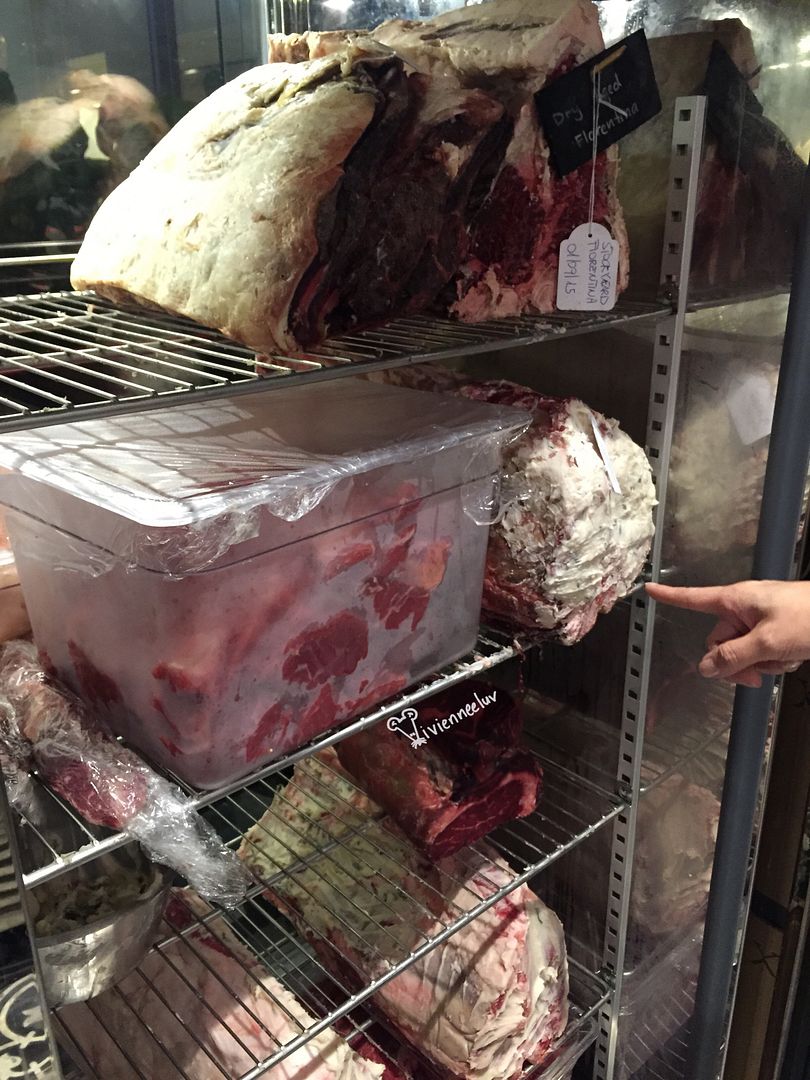 District 10 also showcases a European meat chiller for its dry-aged meat.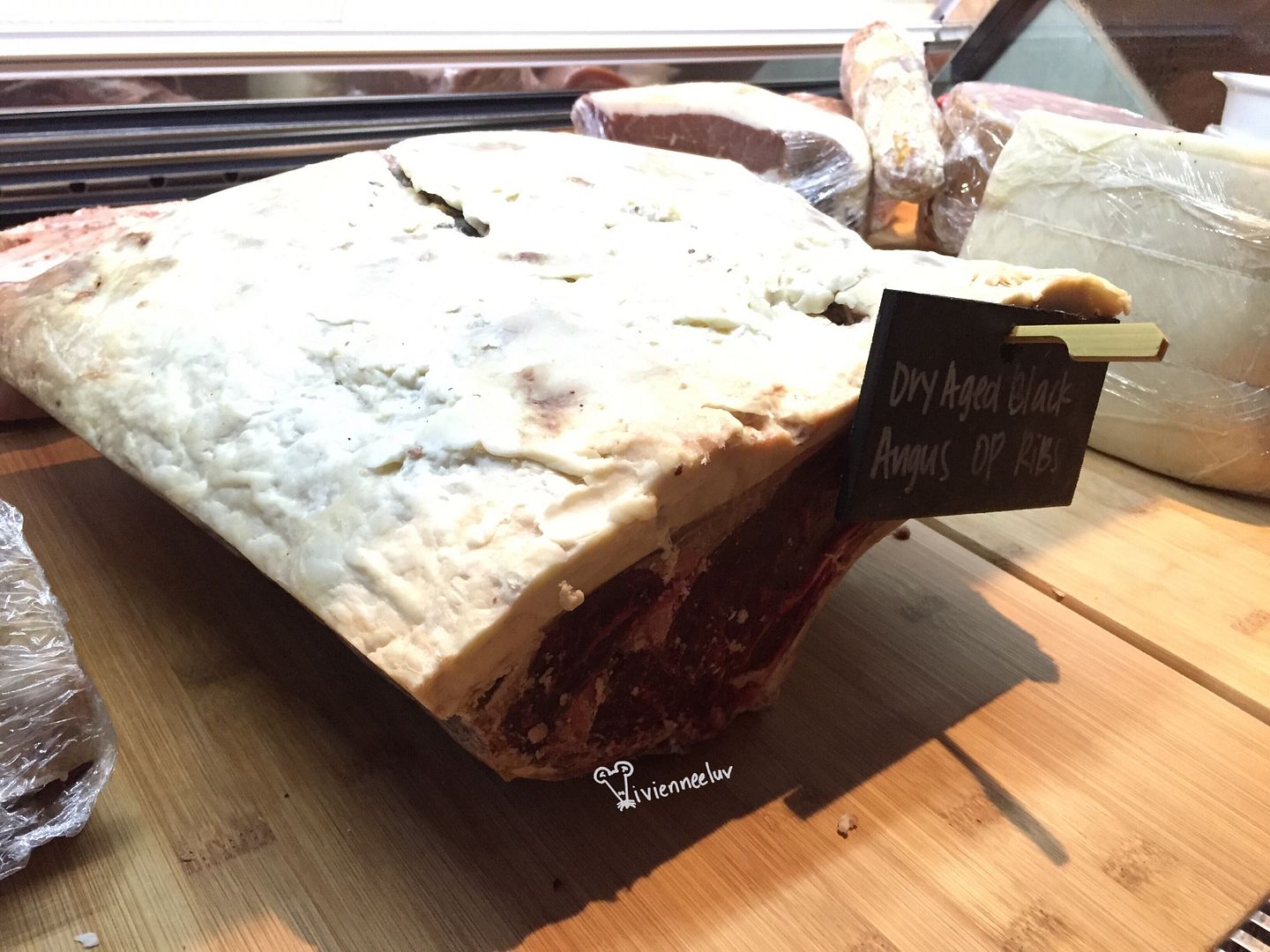 Each slab of meat has a label that shows the date - how long has the beef aged.
Some bread to start us off our dinner! Can't stop munching on the breads, but we got to leave space for our tummies!
Fruits of Angel S$18
A concoction of plantation original dark, homemade papaya syrup, fresh lemon juice and thyme.
Butter Lettuce Salad with Pancetta, Hazelnut, Gorgonzola and Egg S$20
Simple & appetizing.
Puglia Burrata with Organic Cherry Tomato-Brazil Bruschetta S$26
My first time trying burrata and its so good! I am never a fan of cheese, this has no cheesy smell. Its a italian cheese made of mozzarella and cream. Favourite appetiser that night!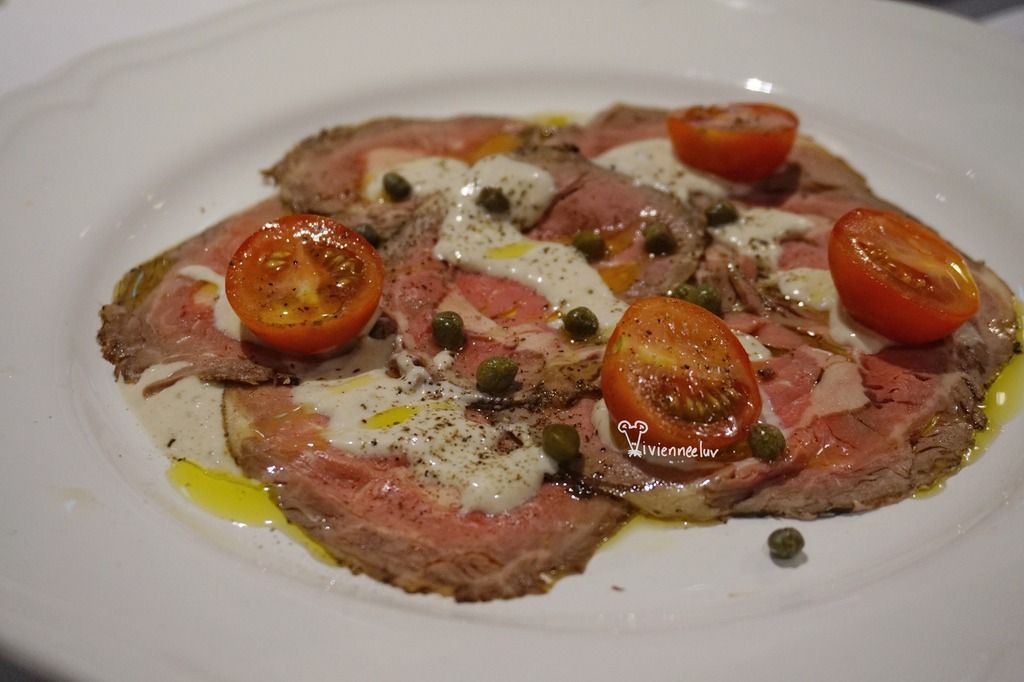 Vitello Tonnato, Thinly sliced Veal Loin with Light Tuna Sauce S$24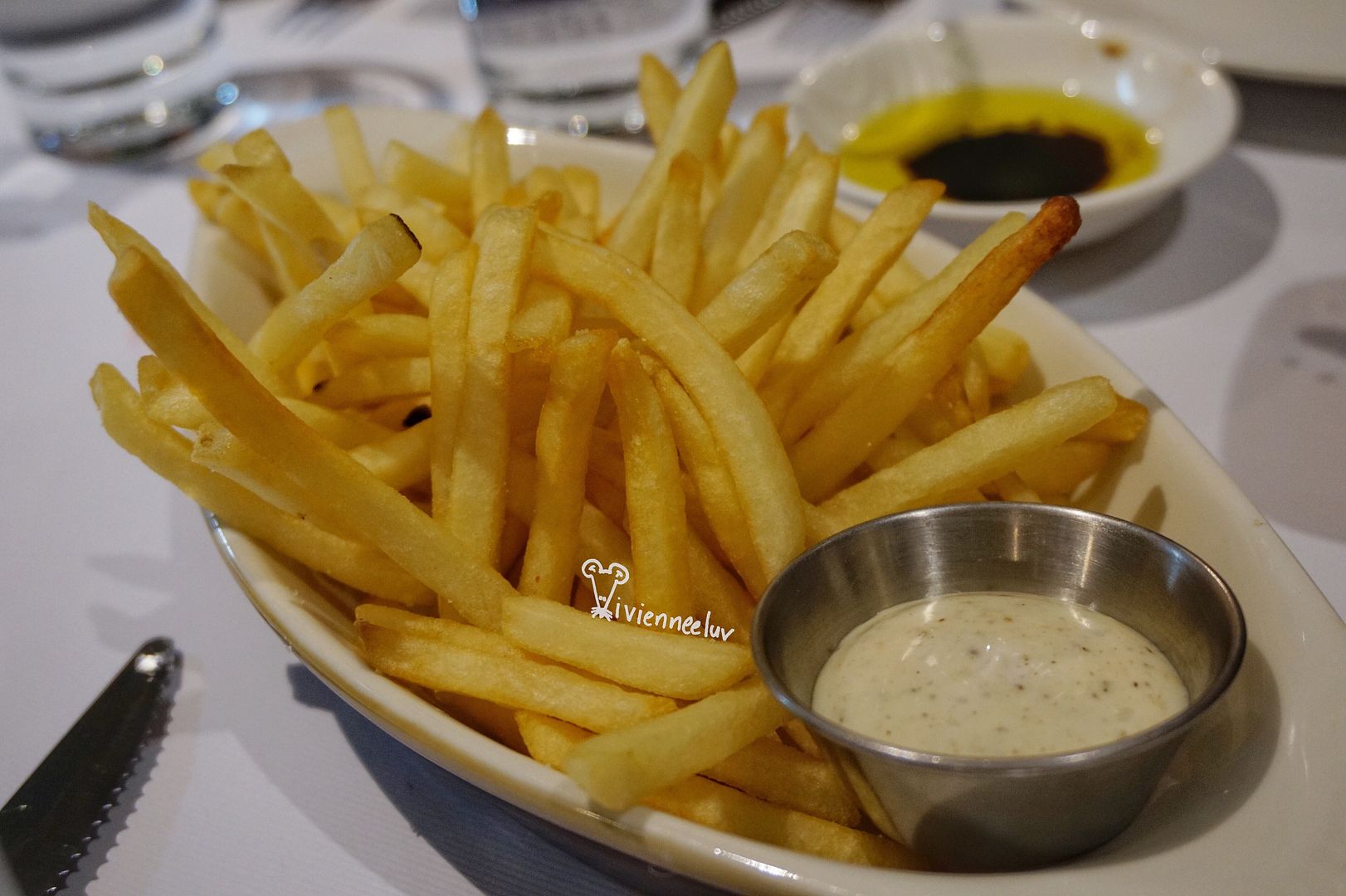 Truffle Fries S$12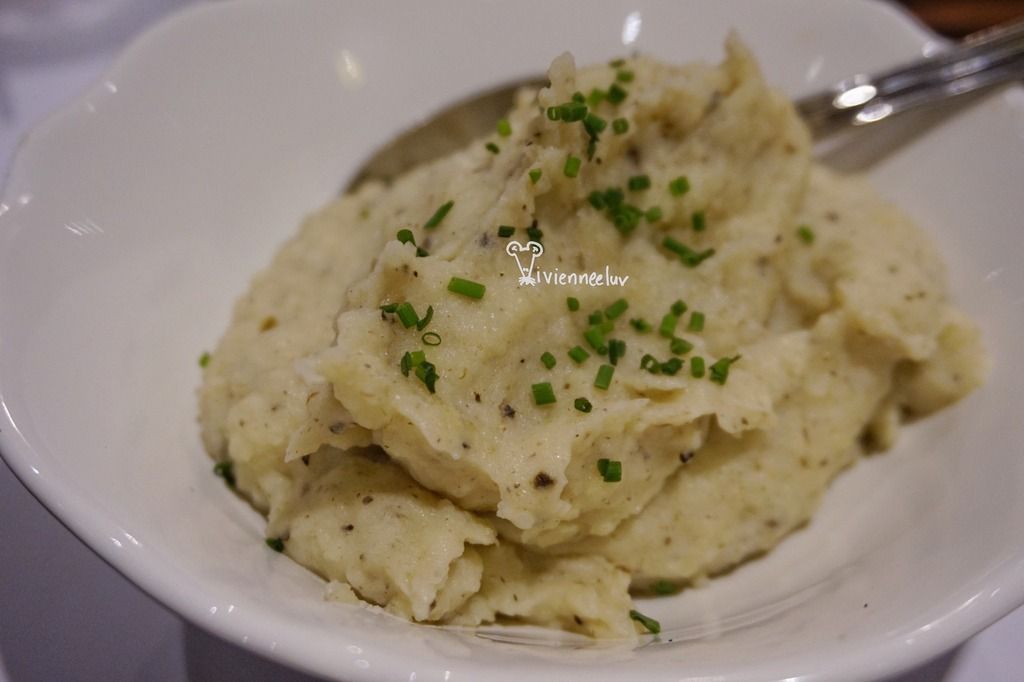 Truffle Mash S$14
The truffle mash is so creamy good! I am a truffle ciao definitely.
45 Days Dry Aged Corn-fed Traditional Florentina Steak S$22++/100 gram
Chef Luca Pezzera recommends the traditional sizzling power of charcoal grill. With just salt, pepper, herbs and extra virgin oil, this dish is bursting with natural juices and tenderness.
We also tried 45 Days Home Dry Aged Grass-fed Black Angus OP Rib S$18++/100 gram.
District 10 serves pretty good steak! Matt loves them.
Double Espresso Panna Cotta with Vanilla Sauce S$12
This panna cotta is so strong (in a good way) in taste, and smooth, I think you can't sleep after that. I am immune so I had sweet dreams that night.
Bitter Chocolate - Marshmallow Fluff with Caramelised Banana S$14
The combination of the bitter chocolate and marshmallow is brilliant. The bitterness is compensated with the sweetness from the marshmallow.
Profiterole filled with Chestnut served with Warm Chocolate Sauce S$12
Prefers the chestnut cream to be stronger in flavour.
Thank you District 10 for having us, we had a lovely evening.