| | |
| --- | --- |
| Website: | http://mu.sg |
| Discount quote: | Quote "MU9296" upon checkout, to get the experimental kit at S$88 instead of S$118 |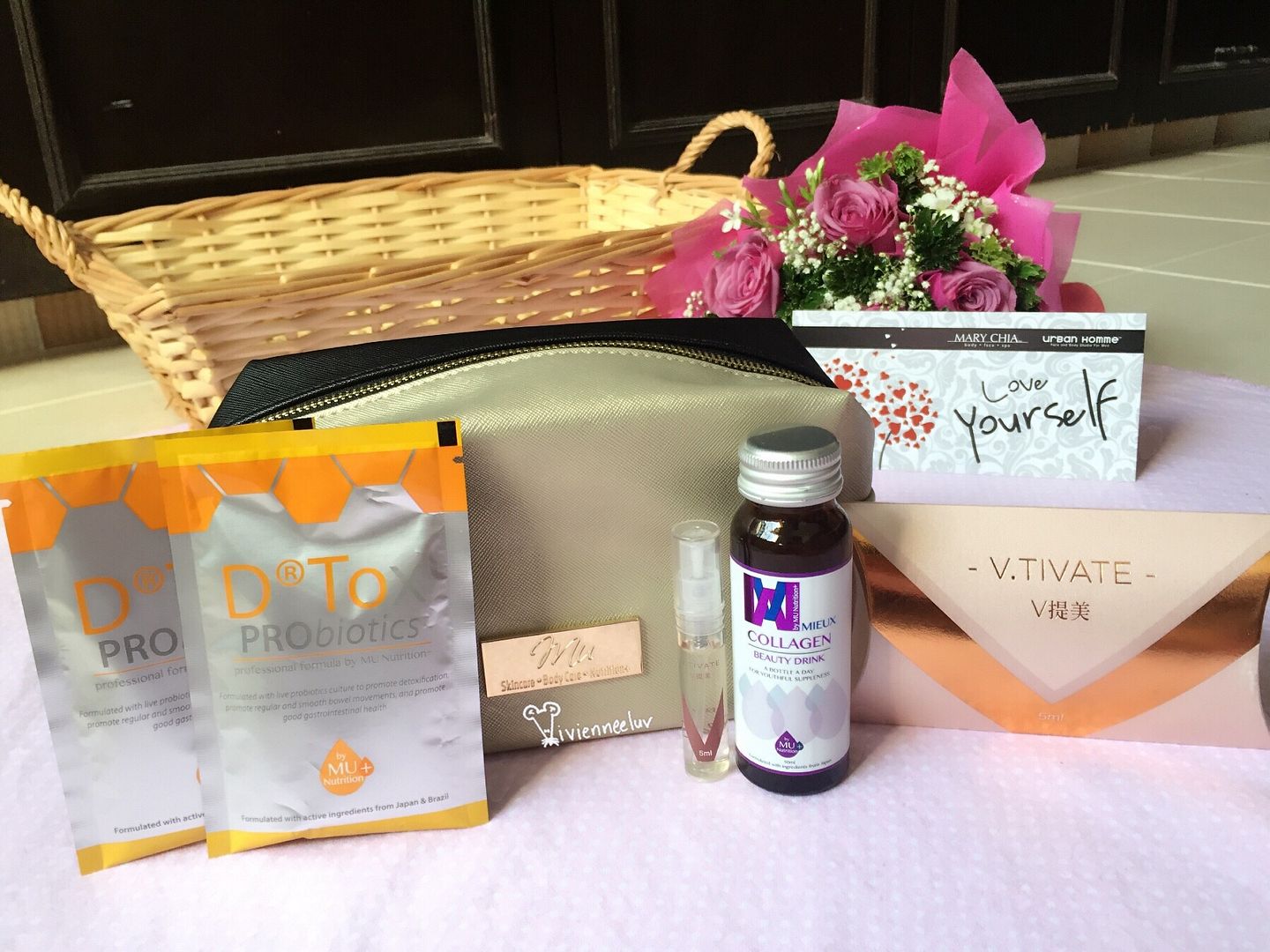 MU is a revolutionary product line exclusively developed by Mary Chia Group. MU comprises of a comprehensive series of Skincare, Body Care and Nutrition products, specially created to target the needs of consumers today.
MU is developed by Mary Chia's team of Research & Development experts, through years of products demand and feedbacks garnered from their customers. Their product line was developed as a comprehensive solution to fight aging internally and externally with their range of nutritional dietary supplements combined with skin care and body care products.
MU Experimential Kit S$118
This set is what I received from Mary Chia. Work has been really hectic for the past months, as you can tell from the disappearing act from my blog, I didn't even had time to fork out 1 evening to go for facial. This explains why my complexion is so bad now.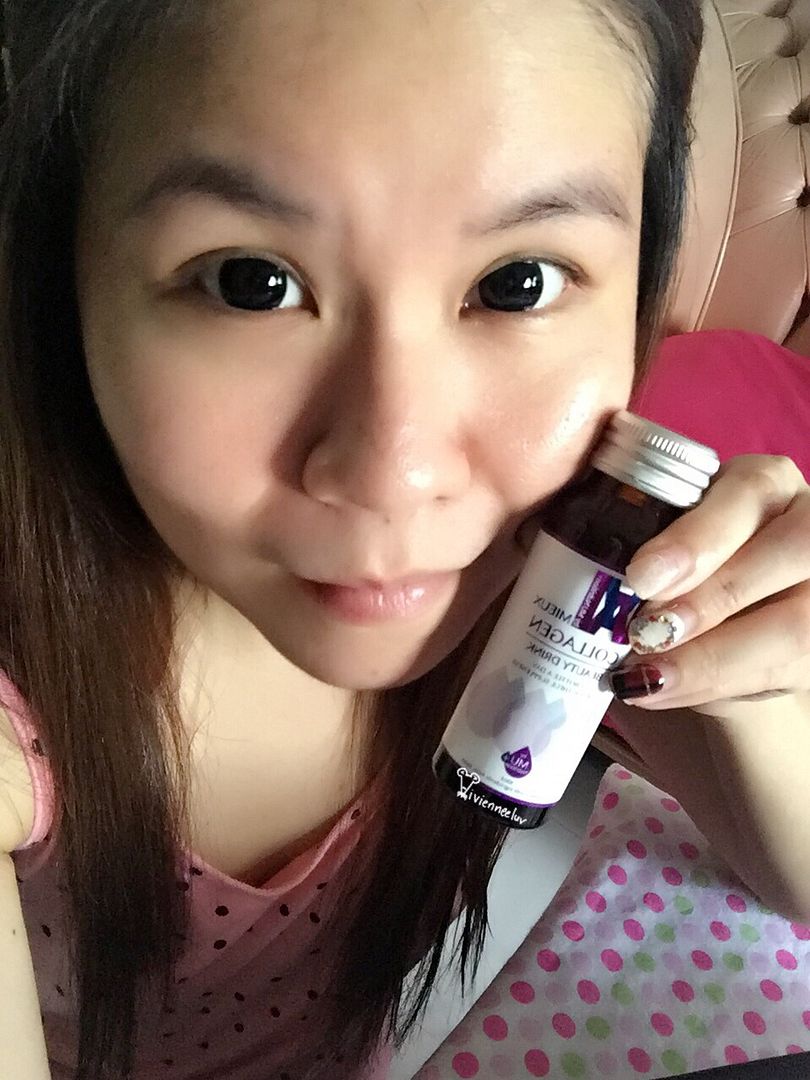 This Experimential Kit consists of:
➊ MU V.TIVATE instant lifting mist spray (5ml) - faithfully spraying everyday, as it lifts, regenerates and hydrates my skin within 10 mins. It also has UV defense. This alone already is retailing at S$65 for 5ml. It can also be used over makeup, throughout the day.
➋ A bottle of MU MIEUX collagen drink (50ml)
➌ 2 sachets x 12g of MU DTox Probiotic - introducing "happy" bacteria in my body!
➍ 1 session of spa treatment (worth S$145)
➎ S$50 product voucher
You can now get this kit at S$88 instead of S$118, just quote "MU9296" upon checkout!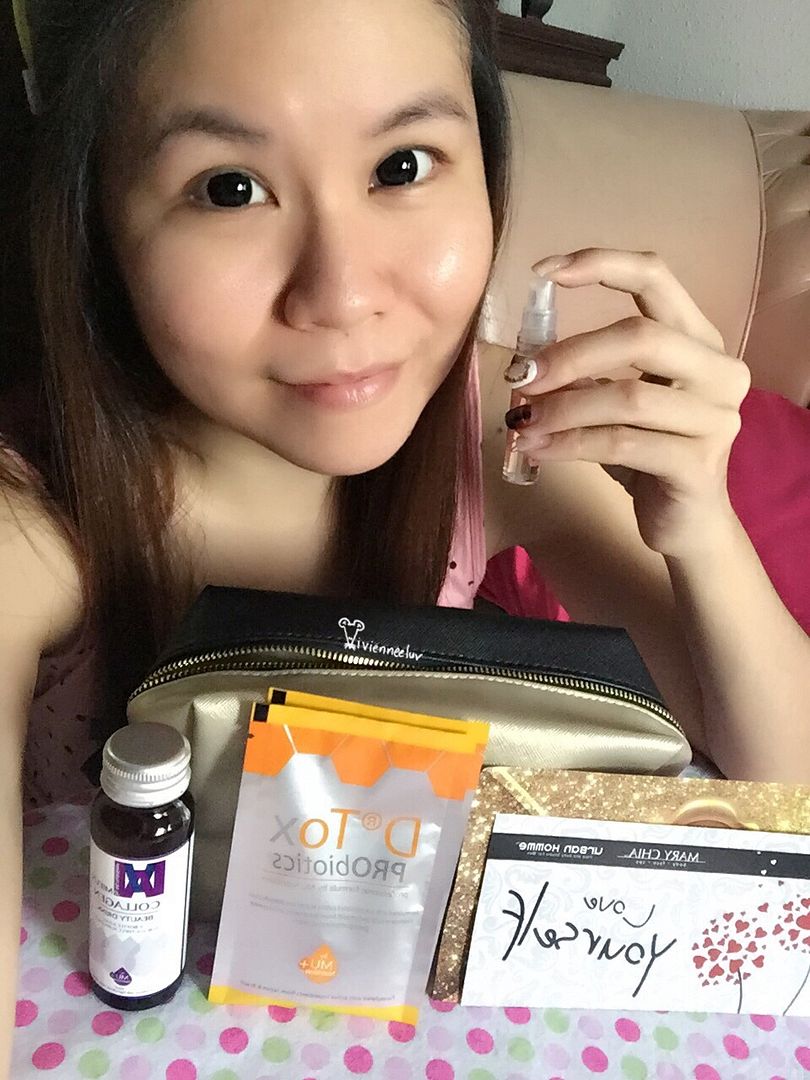 Thank you Mary Chia for sending this lovely set of experimental kit!