Available in all leading supermarkets
| | |
| --- | --- |
| Website: | http://singapore.lkk.com/en/ |
| Details of contest: | http://lkksauce.com/reunion/ |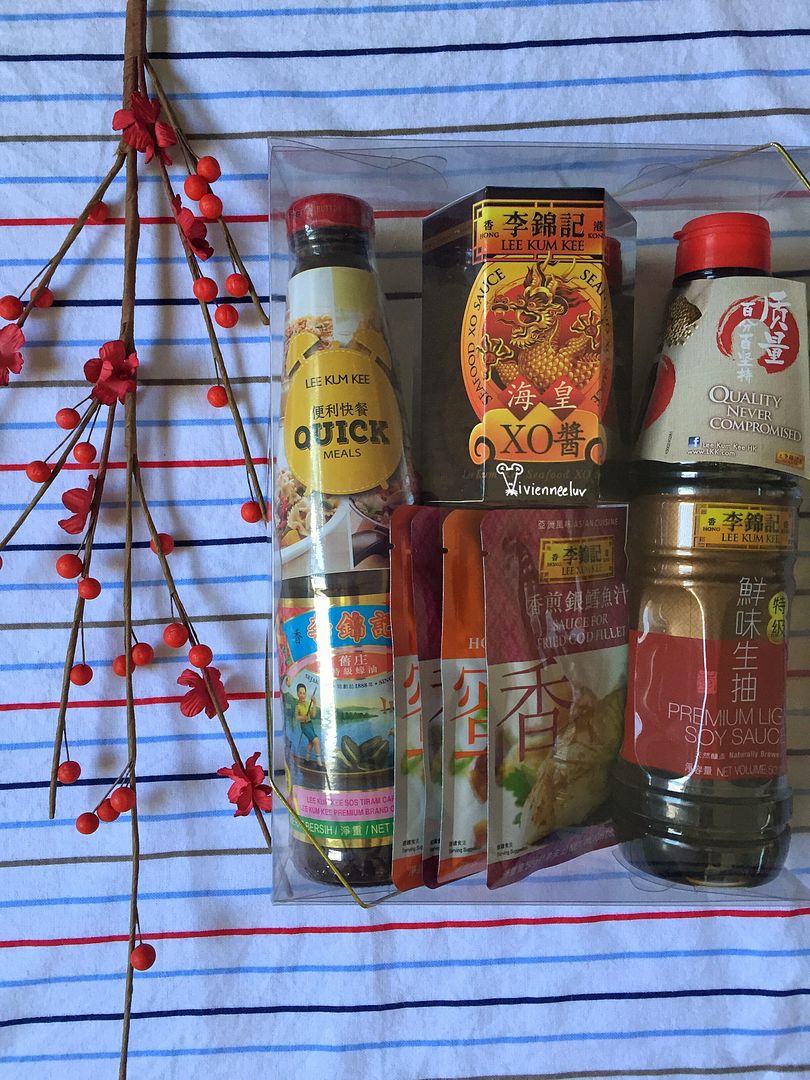 Last week, I received a lovely set of Lee Kum Kee sauces, consisting of Premium Brand Oyster Sauce, Premium Light Soya Sauce, XO Sauce (my mum loves this!), and 4 packets of sauces.
Lee Kum Kee is not a unfamiliar brand, since I was young when I used to hang around in my kitchen, seeing my mum whip up dinner, Lee Kum Kee's Oyster Sauce is always beside the stove when she is cooking. Its a brand that we grow old with, 陪伴著我,一起長大。
Its 18 days to Lunar New Year, have you thought of what to cook for your family?
Since I have these sauce, I decided to test-cook and whip up something simple and almost effortless for my family, to also revive the memories from younger days when I used to eat at home daily.
These was what I cooked the other day, Honey Garlic Wings and Cod Fish using Lee Kum Kee sauces.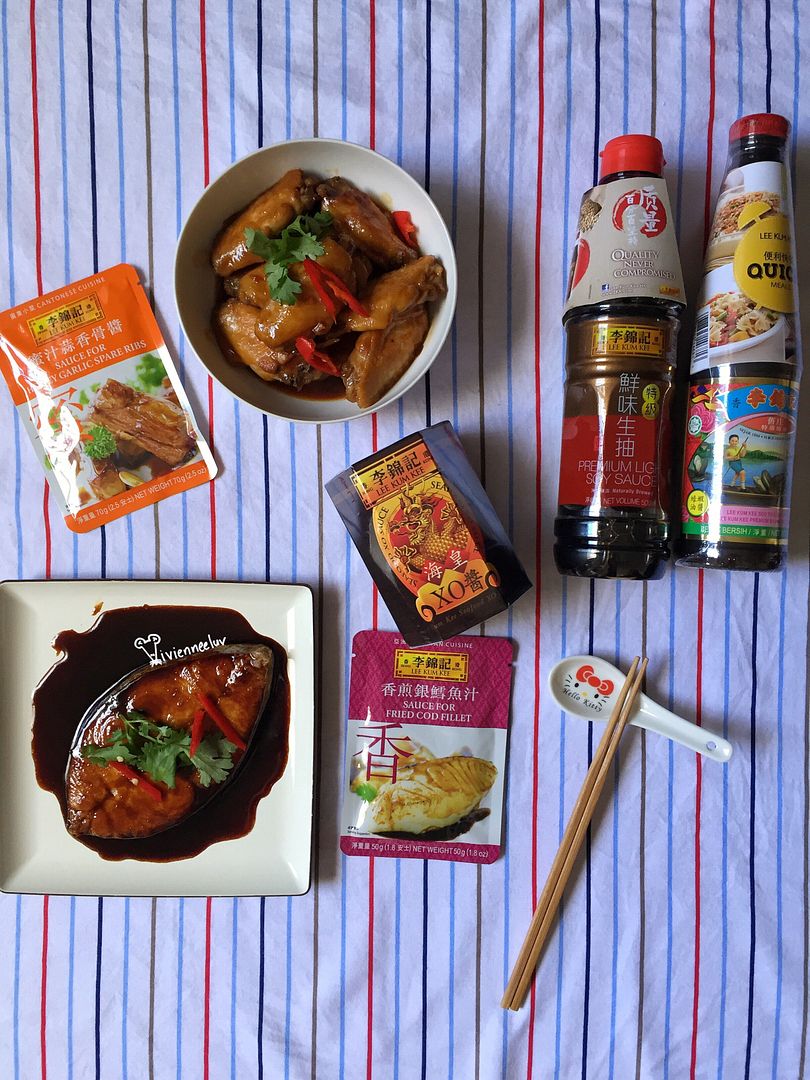 There is a ongoing contest on Lee Kum Kee's
website
, they are giving away S$168 cash + goodies bag to 2 winners every week! You can go to the link above, mine is in week 4 :P
The contest is opened to Malaysian readers too! Go check them out.
Basically, all you have to do is:
Snap a photo related to ''Reunion'' with any LKK product
Write a caption
Hashtag #LKKReunionSG
Upload on Instagram
Good luck!
Thank you Lee Kum Kee for sending the sauce to myself & my 3 giveaway winners!