| | |
| --- | --- |
| Address: | 3 Gateway Drive #01-21/22 Westgate Singapore 608532 |
| Opening Hours: | 11.30am to 10pm Daily |
| Website: | http://miam.sg |
| Facebook: | https://www.facebook.com/miam.sg |
Miam Miam recently launched a Lunch Executif menu and its only S$17.90++ per set!
With this, you can get:
Soup of the day
Main Course (choose between sandwich, pasta and rice)
Coffee or tea
The choice of main course will be rotated every week to keep you coming back to enjoy these wonderful Miam Miam signature dishes.
Lunch Executif Menu is available from Monday to Friday between 11.30am to 2.30pm exclusively at Miam Miam Westgate!
Matcha with Red Bean Cream (usual price S$12.80)
For every 2 Lunch Executif set ordered, you can get a complimentary dessert (worth S$12.80)!
The red bean cream is a perfect match with the thick matcha pancake, topped with matcha and coffee jelly. Who needs softee when you can have it with red bean cream.
To take a look at what we have tried the other day….
Soup of the Day - Minestrone (usual price S$5.80)
Main Course - Miam Miam Spaghetti (usual price S$16.80)
Miam Miam's all time favourite, sautéed with frankfurters, tomatoes, baby spinach and protein… bacon! Tossed with french butter and their secret broth & shoyu.
Couldn't stop eating this, and I cleaned up the plate once again! My favourite main course here at Miam Miam. Japanese style spaghetti is lighter and has cleaner flavours than in the west, thats why this is perfect for me!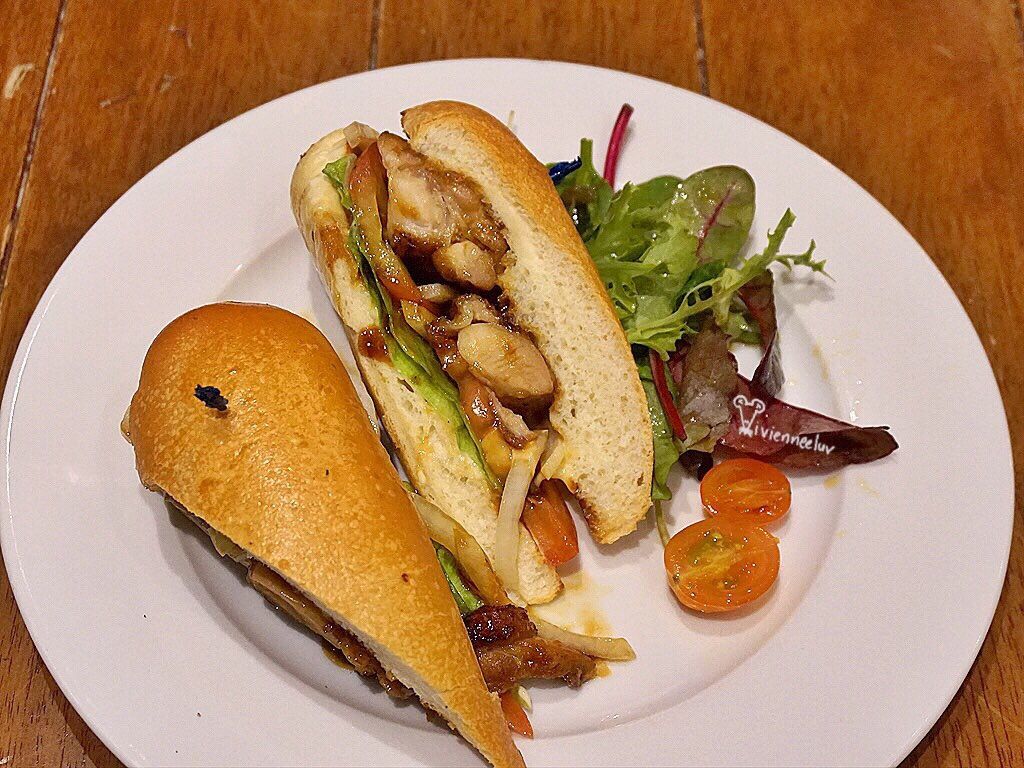 Main Course - Teriyaki Chicken Sandwich (usual price S$11.80)
Pan seared chicken thigh glazed with the best Nippon sauce, atop a bed of crisp lettuce, tomatoes and onion rings.
Main Course - Riz Au Curry (usual price S$15.50)
Baked rice with homemade japanese curry, pork, frankfurters, broccoli, cheese and egg.
Modern Yaki (usual price S$14.50)
Pasta aglio olio sautéed with cabbage and shimeiji mushrooms, topped with an omelette, Japanese mayonnaise and tonkatsu sauce.
The pasta compared to the Miam Miam Spaghetti tasted more bland and dry.
Thats all for the main courses and soup!
Apart from those you see above, we also ordered:
Valrhona Chocolate Souffle S$13.80
Indulge in a true moment of ecstasy with heavenly decadent melted chocolate on top of your soufflé.
However, it taste a little under baked that day :( Nonetheless, we enjoyed this sinful treat.
They have soufflés with matcha and vanilla too!
Iced Matcha Latte with Matcha Softee S$8.80
Thank you Miam Miam for having us! Grab a colleague and head to Miam Miam for the lunch deal, aww I envy you westies!