Website: https://thelaughingcow.com
The Laughing Cow® - One of the world's leading cheese brands, products are available at all major supermarkets.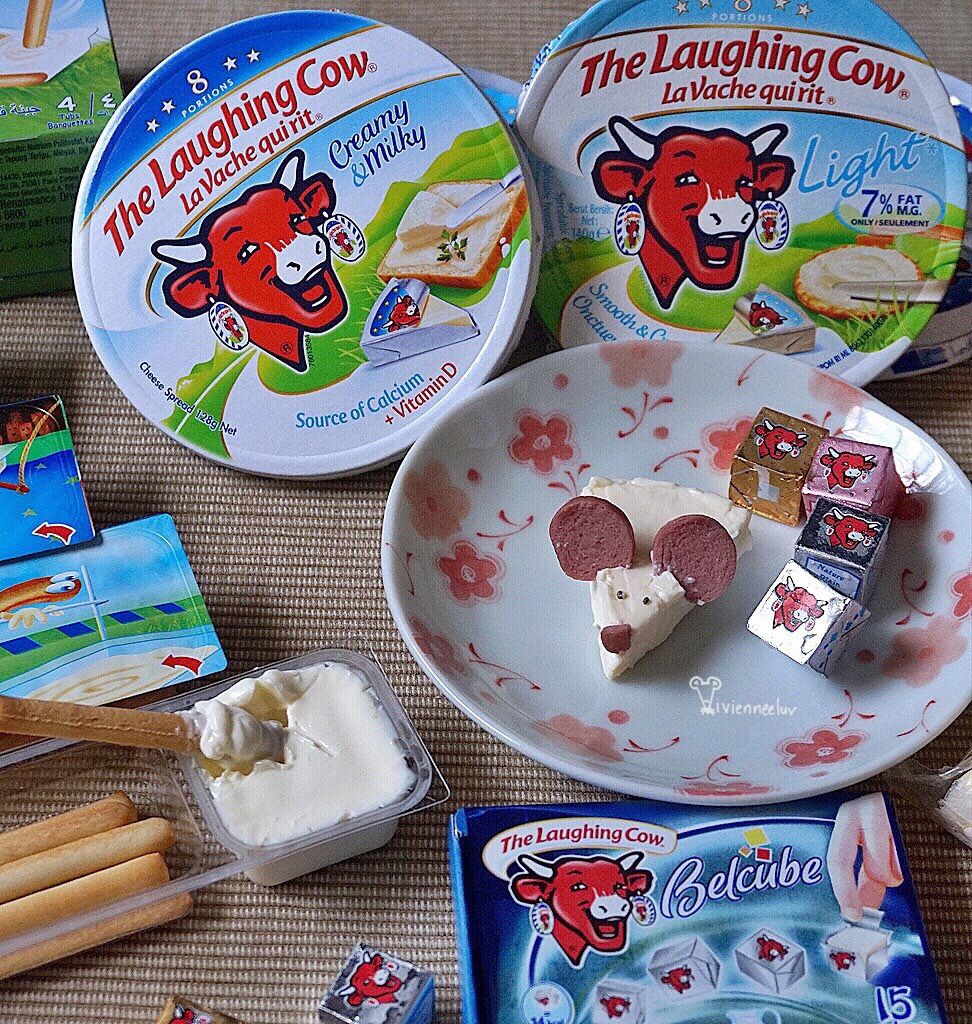 Look what I did to my favourite cheese wedges! Not the cutest mouse, I know.
The Laughing Cow® is well-loved for its wide variety of portion-controlled snack cheeses, such as The Laughing Cow® cheese wedges, cheese slices, and Cheez Dippers®. Deliciously smooth and delightfully tasty, each cheese portion is packed with dairy goodness and individually packaged for convenience. Great flavours and unique pull-tabs create a one-of-the-kind snacking experience every time a piece is unwrapped.
The Laughing Cow®'s array of cheeses is a part of our childhood memories. It is convenient, fun and best known for its superbly smooth and creamy taste. It also serves as a nutritious cheese snack and is a natural source of calcium to strengthen children's teeth and bones.
1. Ways of Participation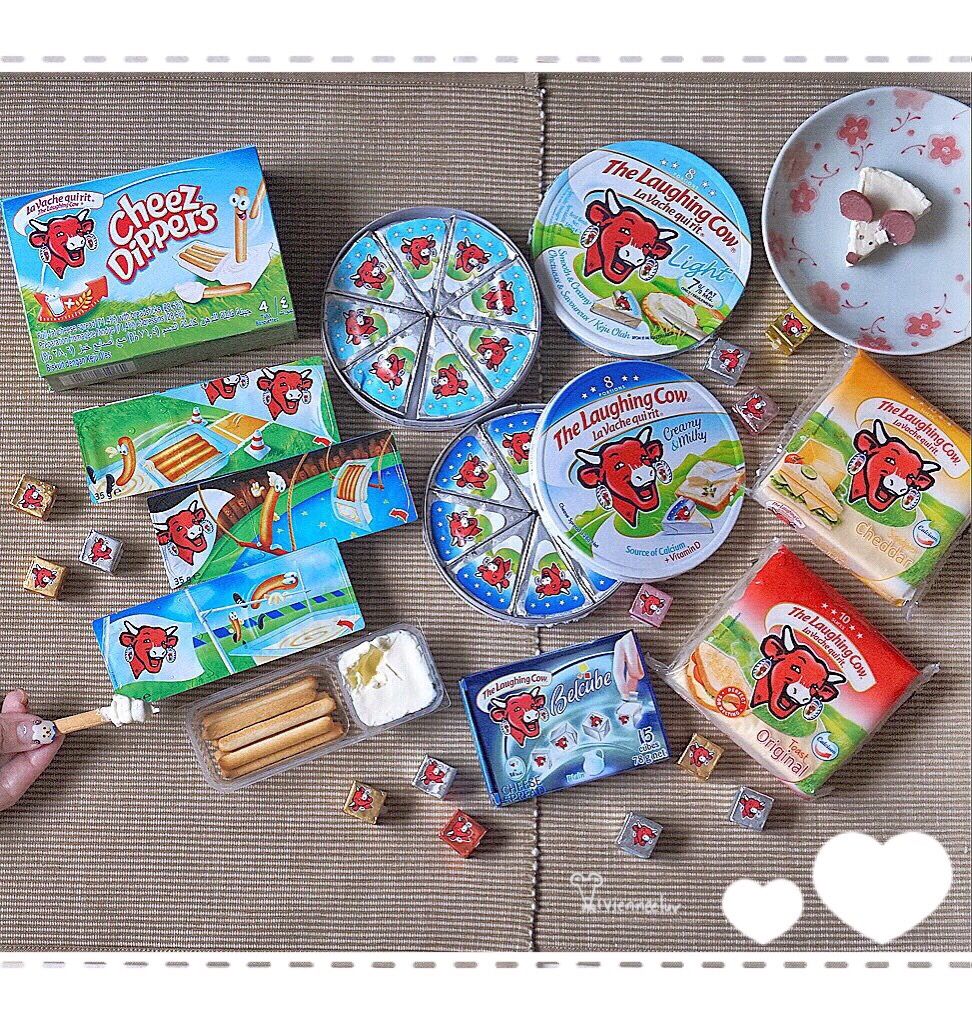 Let me have a cheese party because The Laughing Cow® is holding its biggest consumer campaign, giving away S$15,000 cash prizes, from 1st March 2015 to 31st May 2015!
All you need to do is to purchase S$10 worth of The Laughing Cow® products in a single receipt and 30 lucky winners will win S$500 cash prizes!
SMS: Send "TLC [space] full name [space] NRIC [space] receipt no." to 73333
Example: TLC Albert Tan S1234567D 8888
Original receipt must be presented as proof of purchase when collecting your prizes.
Website: Submit online via www.natradfood.com Original receipt must be presented as proof of purchase when collecting your prizes.
Entry forms: Entry forms are available at customer service counter in supermarkets.
Increase your chances of winning by making multiple purchases and submitting multiple entries. 30 winners will win $500 cash prize each.
All entries must reach Natrad Food Pte Ltd by 8 June 2015. Promotion is only valid for purchases made in Singapore.
Date of the draw: 8 July and winners will be notified by post or SMS.
2. Supermarket Promotions
The Laughing Cow® 8 Portion Cheese Wedges - S$5.95 for 2
The Laughing Cow® Cheese Slice - S$5.95 for 2
I spread my bread with a cheese wedge, topped with cucumbers and shaved ham then drizzled with mayonnaise. Makes a good breakfast!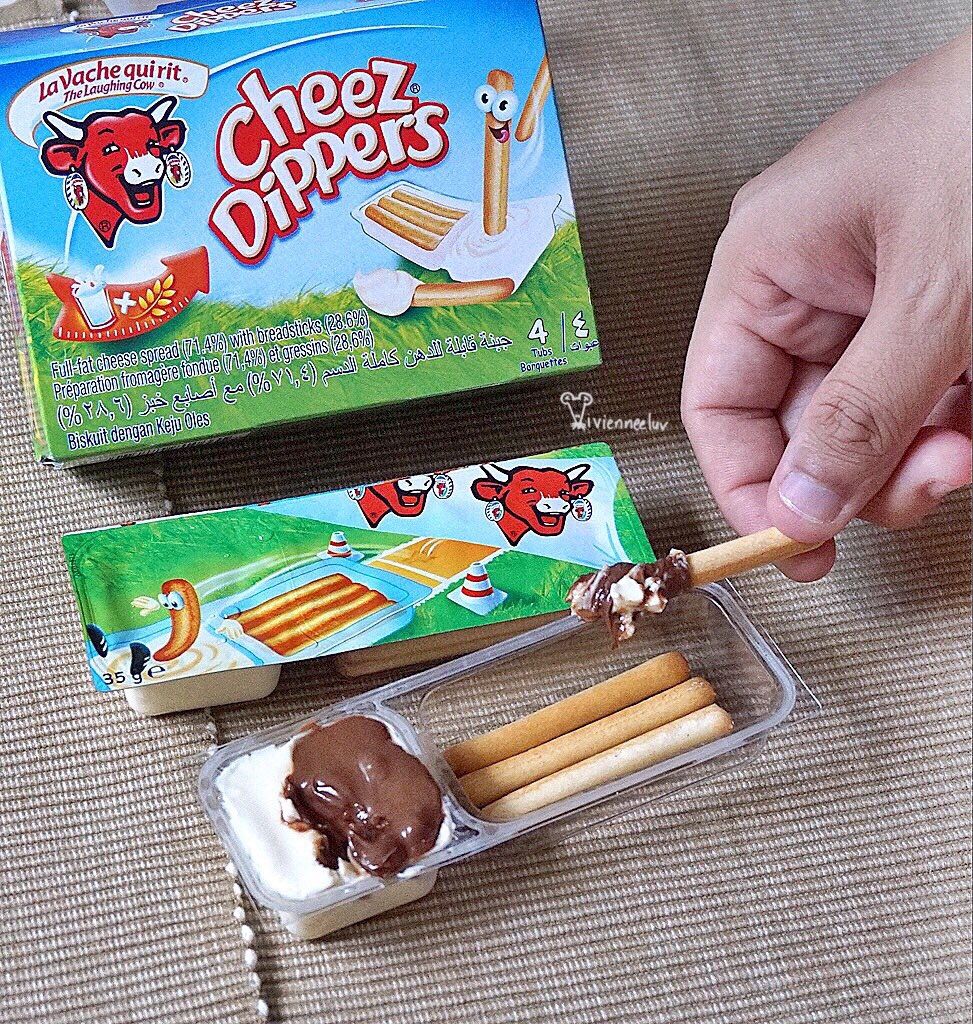 K and brother are in love with these Cheez Dippers®! I playfully topped one up with chocolate :P
Thank you The Laughing Cow® for the lovely cheese set!