| | |
| --- | --- |
| Address: | 3151 Commonwealth Avenue West #01-13/14 CityVibe Singapore 129581 |
| Opening Hours: | 11am to 10pm |
| Facebook: | https://www.facebook.com/frozendessertcafe/info?tab=overview |
''Let it go…. Let it go~~~''
One of the Saturday nights, saw my favourite food khakis -
Jacq
,
Nikki
, K and myself having a tasting session at Frozen. So its all the way to the west for me. From Simei to Clementi.
Met up with Daniel who is the boss of Frozen.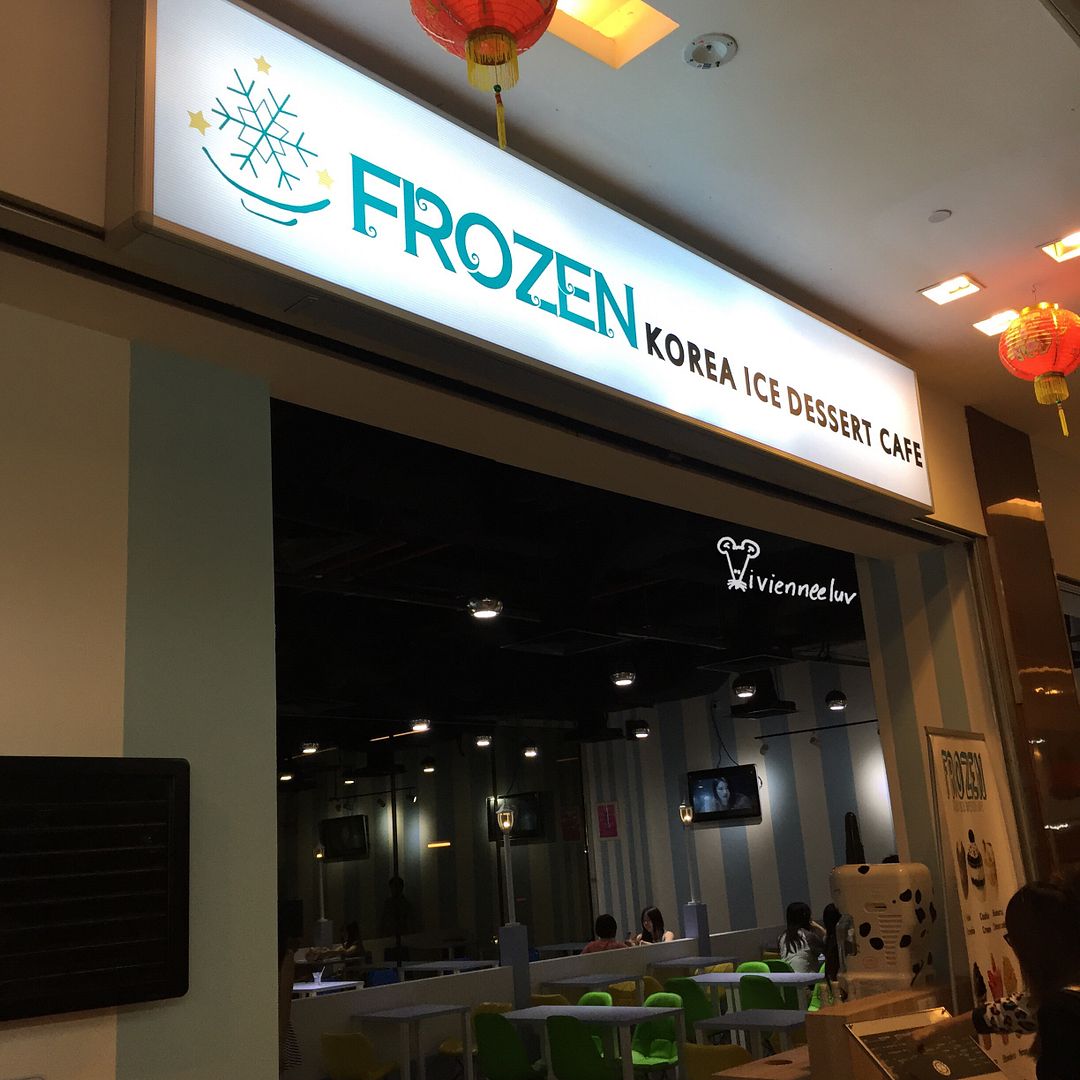 The cafe's name, dishes and its' hues of blue and white, are inspired by the movie Frozen. Pictures of Princess Elsa and Olaf were hung around the cafe and TV was streaming some K-Pop music videos from Youtube.
Didn't quite like the ambience as it looks ''cold'' and unwelcoming but hey, its ''Frozen''.
Quite a lot of desserts on the menu which made us really excited.
They range from ''Yoyo'', Snow Flakes, Fruit Castles to Breads.
Daniel made a short introduction of his cafe and I was impressed that the yogurt is from Korea. Definitely have to give it a try. As he recommend the desserts, these were the desserts that we will be trying:
Yoyos: Strawberry, Mango, Green Grape, Kiwi
1 Real Brownie Ice Flakes
1 Orange Melon Fruit Castle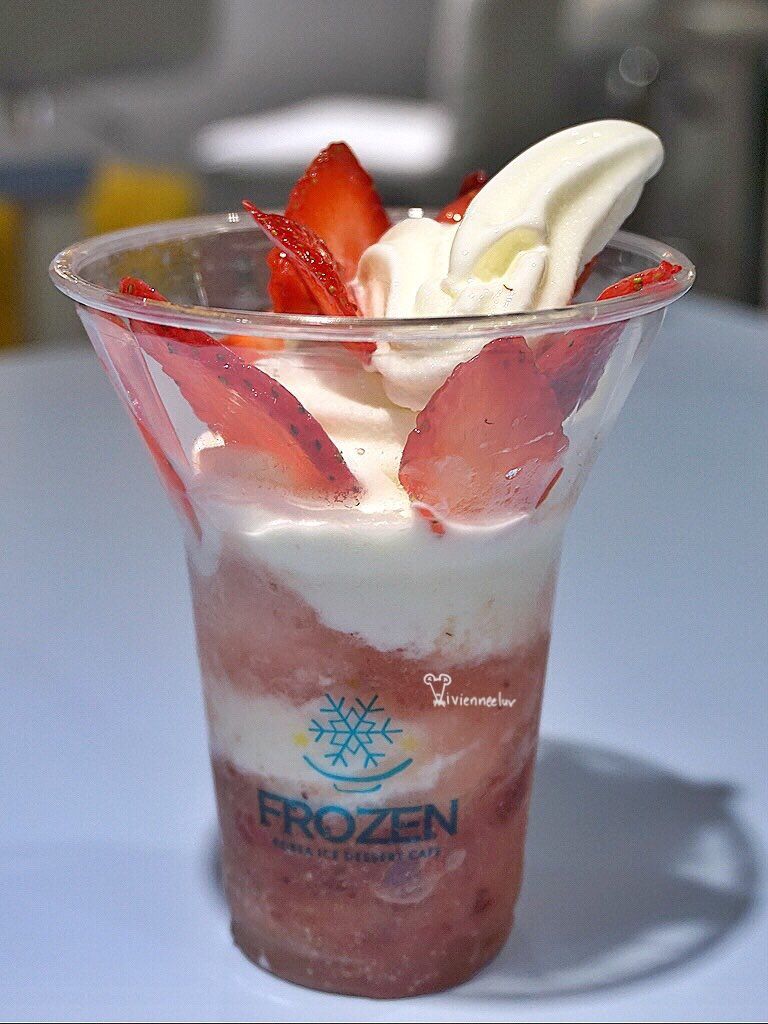 Strawberry Yoyo S$6.90
Layered with strawberry smoothie and korean yogurt then topped with strawberry slices.
Smoothie was actually strawberry juice (or maybe syrup) with crushed ice. Was not bad, however for this price, I guess many will stick to llao llao.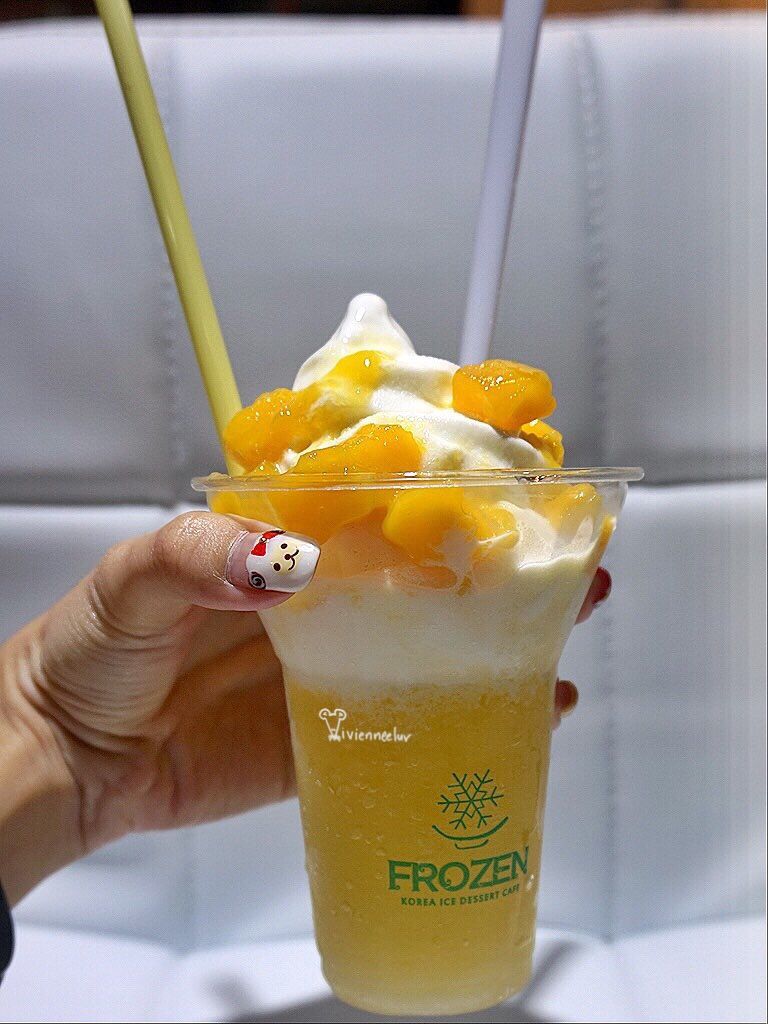 Mango Yoyo S$6.90
We told Daniel, 4 yoyo is too much for us, so we agreed at 2 yoyo instead. Was hoping to try the Green Grape Yoyo though.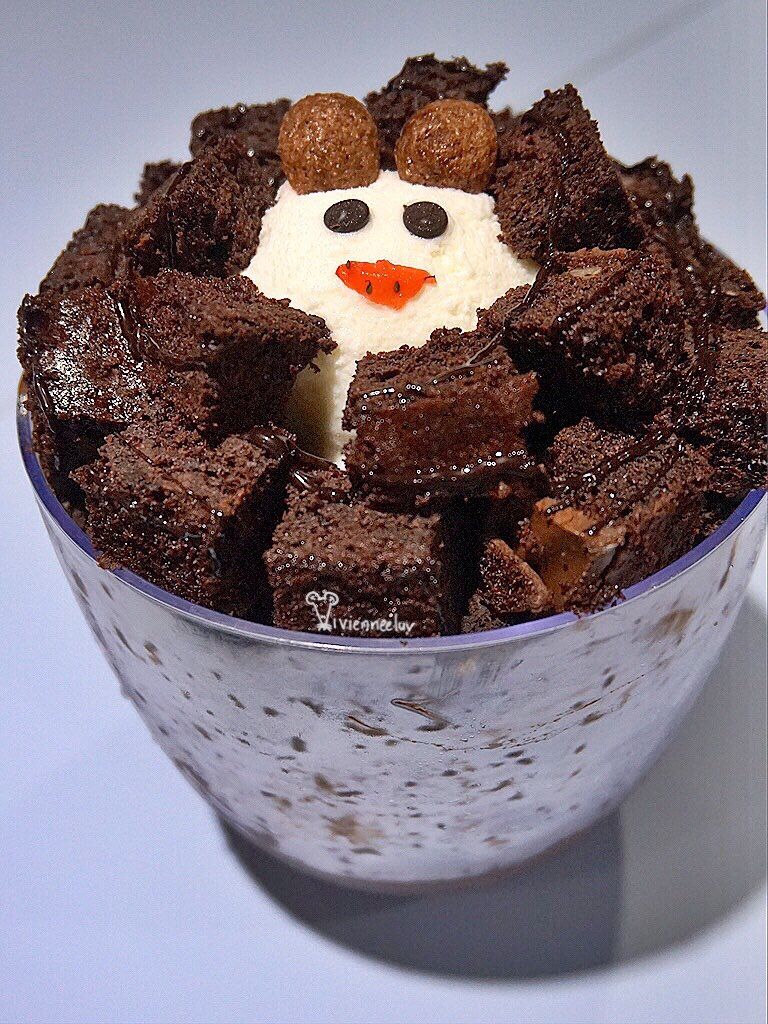 Real Brownie Ice Flake S$16.90
At the bottom-most of the bowl, its ''ice flakes'' topped with chocolate sauce, then topped with brownies and a scoop of vanilla gelato.
At first bite, I asked Daniel if these are ''Real Brownie'' (you know, the korean REAL BROWNIE), they are actually baked freshly daily, locally. Not a fan of these brownies though.
As for the ice flakes, they are not flakes exactly but more like coarse ice. Coarser than our usual Ice Kachang. Digging to the bottom it taste like Milo O in coarse ice. Daniel informed us that its supposed to be coarse like Cafe Bene in Korea. My dining companions who had been to Korea said that Cafe Bene's is finer though.
Well, at least its not sickeningly sweet, just that my jaws feel tired after eating a few spoonfuls of the crunchy ice.
The menu suggested that it is serving for 2 persons, but I think 4 will be nice, so that you can try other desserts.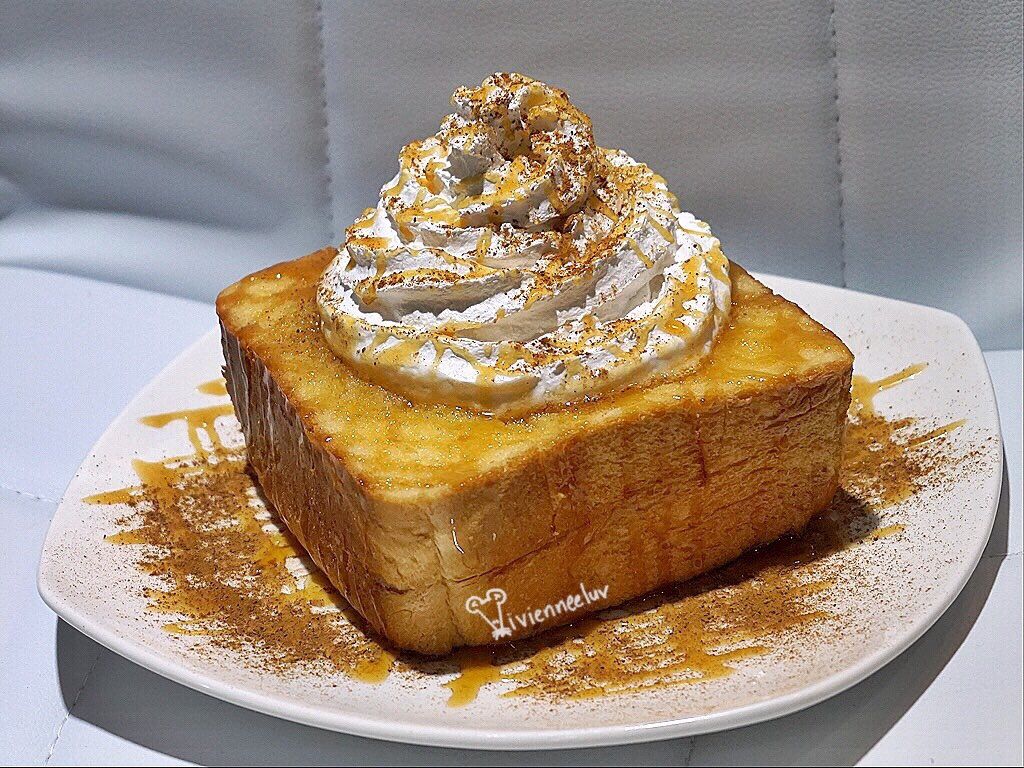 Honey Bread S$6.90
Thick Toast topped with whipped cream, cinnamon powder and honey.
We were tempted by pictures on Instagram and the orders of other customers in the cafe, we kindly request Daniel to let us have a try. :P Daniel hesitated and told us it was sold out initially, then he see that we wanted to try this so badly, he acceded to our request. Thank you Daniel!
It was all good, no complaints except that it gets a little dry in the centre.
With this, we ended our tasting, without trying the Fruit Castle that was mentioned earlier.
Thank you Frozen Korea Ice Dessert Cafe & Patrick for the kind invite.