| | |
| --- | --- |
| Address: | 68 Orchard Road #04-45/49 Plaza Singapura Atrium Singapore 238829 |
| Tel: | +65 6341 9159 |
| Operating Hours: | 11.30am to 2.30pm Lunch Daily |
| | 6pm to 10pm Dinner Daily |
| Facebook: | http://www.facebook.com/lmarketbychefwan |
Buffet Lunch
Mon to Thur:
Adult:
S$37.45 nett,
Child:
S$22.15 nett
Buffet Dinner
Mon to Thur:
Adult:
S$51.55 nett,
Child:
S$30.40 nett
Nonya Fair is on for the whole month of March 2015, this means even more offerings at the usual prices!
1 Market is the first Halal restaurant in Singapore by Southeast Asia's Celebrity Chef, Chef Wan.
When it first opened its doors here in 2012, it was long queue everyday!
The 450-seater restaurant serves authentic Southeast Asian cuisines with dishes from Malaysia, Indonesia, Vietnam, Cambodia and Thailand. Experience the heritage of spices through savouring signature dishes such as traditional beef stew "Tok Perak", spicy mutton stew, duck breast with spicy yellow sauce, all time famous chilli crab, rojak, satay, just to name a few. All these are Chef Wan's very own recipes. Chef Wan has travelled far and wide, crossing paths with chefs from all around the world, and has a love for simple home-cooked meals. He now shares his treasure trove of recipes with all his guests at 1 Market.
For the month of March 2015, Chef Wan is hosting a special Nonya Fair at 1 Market. Chef Wan will be digging into his old trove of recipes, all passed down from his grandmother to his mother and then to him.
Chef Wan's mother is Peranakan, therefore he mastered the art of cooking Peranakan dishes from her.
Lets check out the buffet spread. Didn't take every single item because I can't wait to start eating, so here are some of the pictures I took.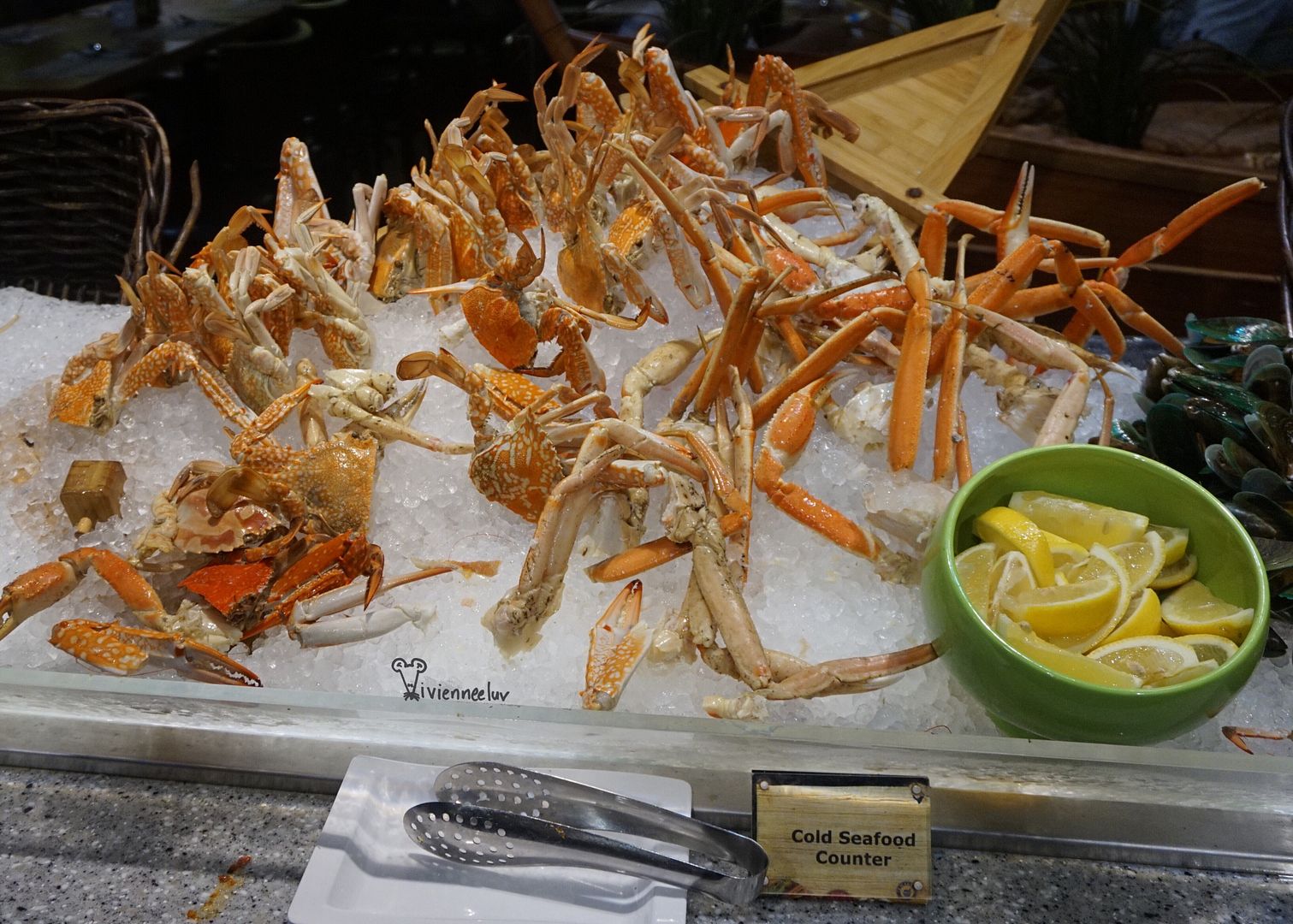 Fresh seafood
and they replenish fast!
Chawanmushi
is pretty good!
Bibik's Roasted Whole Duck (Nonya Fair)
The duck is first rubbed with a melange of spices and together they lend wonderful flavours to the meat. However, the duck has an odour which is not to my liking.
Traditional Nyonya Laksa (No picture) (Nonya Fair)
The three-generational recipe has seen several iterations over the years and is now perfected by Chef Wan and his mother. This laksa dish surprised us as we thought that it is tasty. More servings please!
Peranakan SopSayur Asin (No picture) (Nonya Fair)
Simple yet comforting, this soupy dish of homespun charm features pickled vegetables and several other ingredients. This makes a refreshing accompaniment to the other gratifying buffet dishes.
Bibik's Seafood Fried Egg (Nonya Fair)
Pair this with the belacan chili available.
Wok-Fried Beef
This is so good, the beef is tender!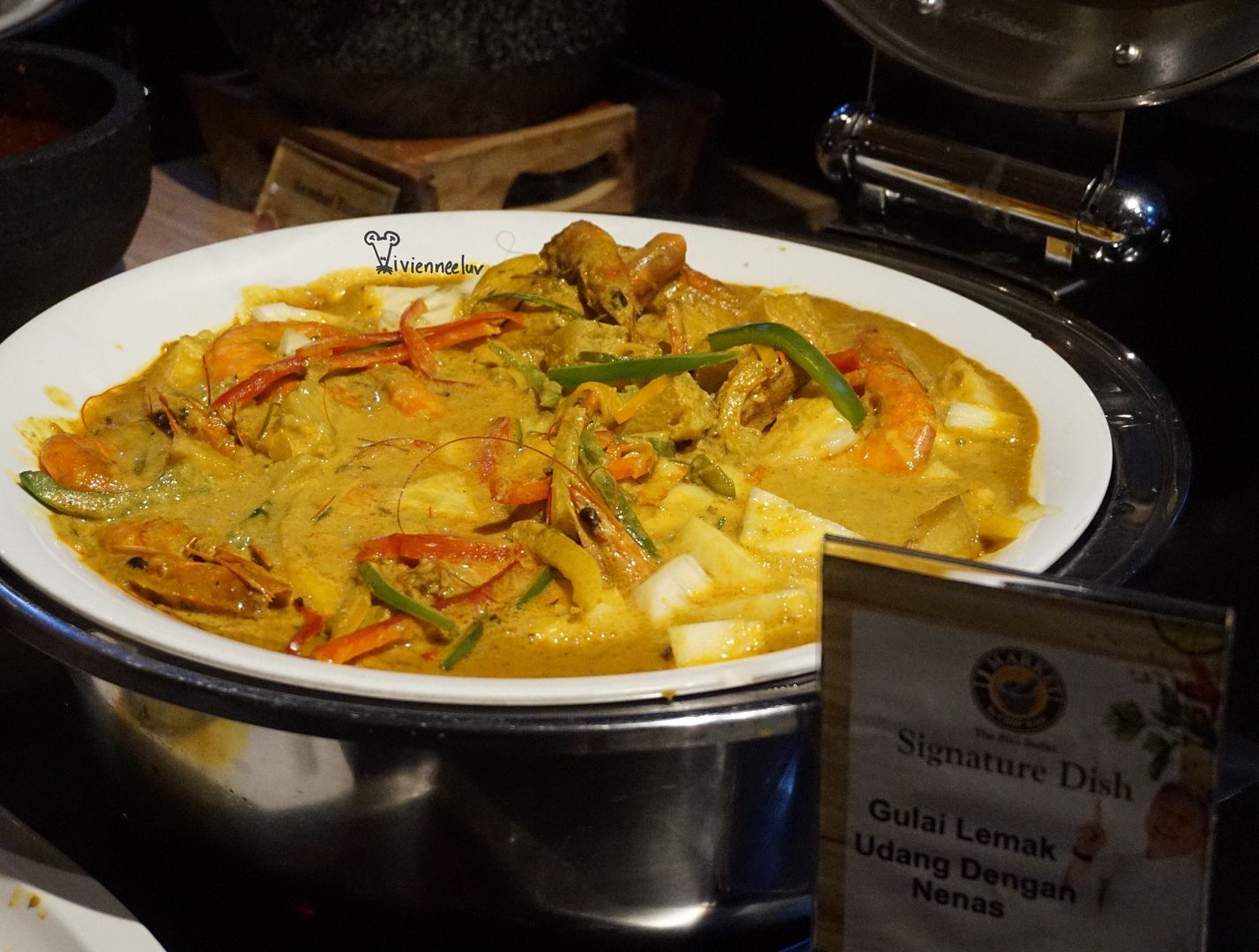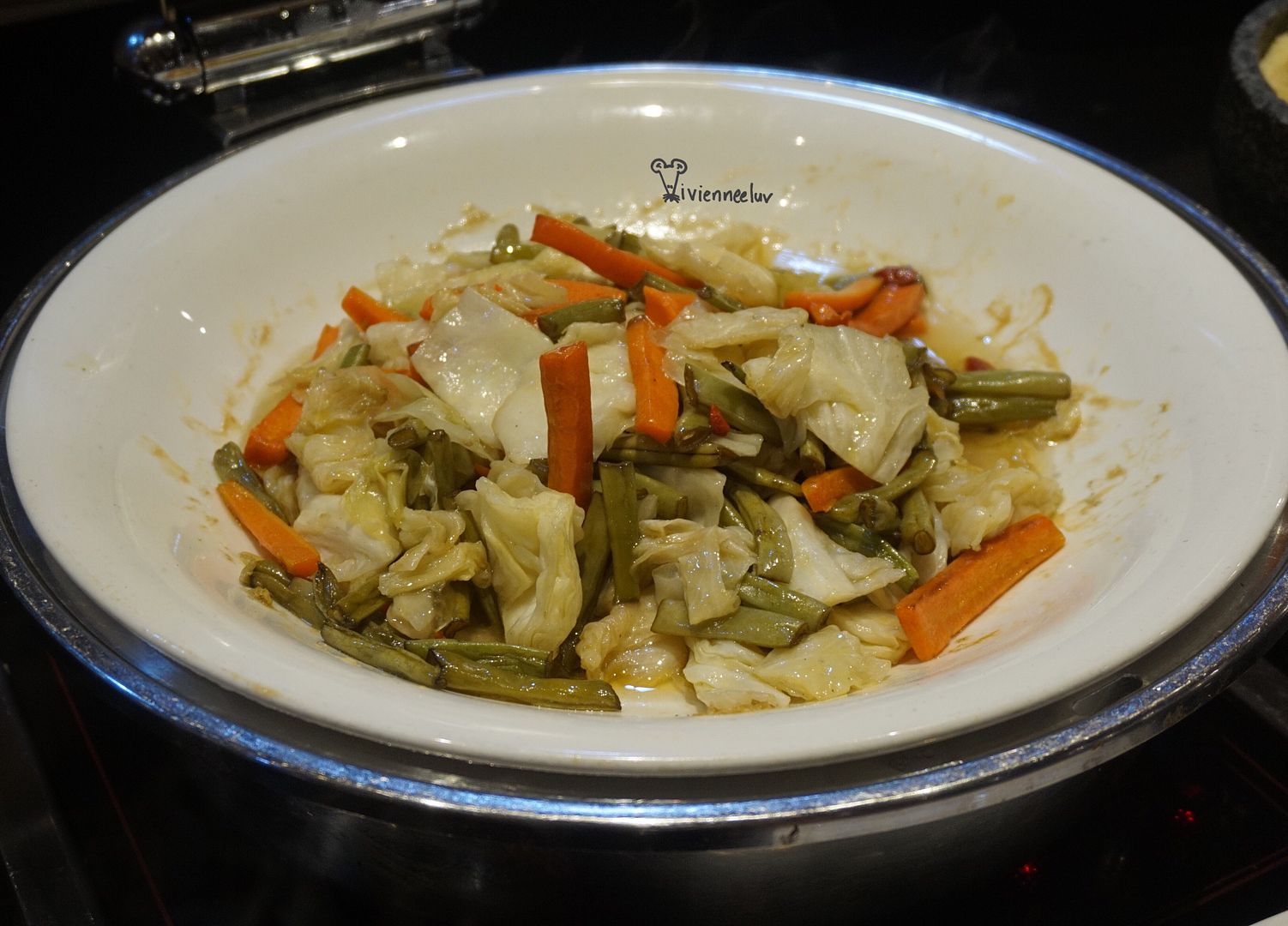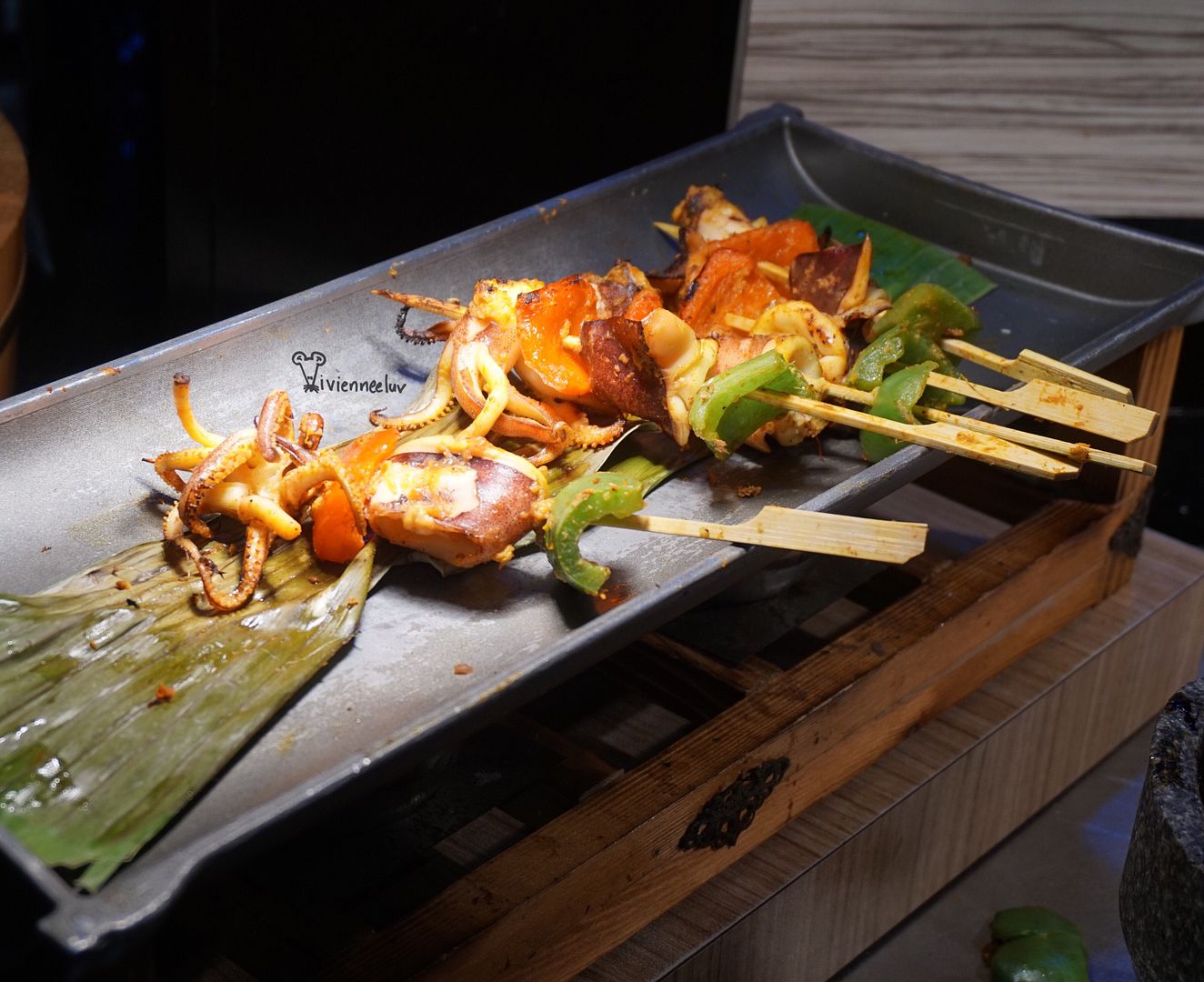 Ready-made Waffles
Although I prefer to make my own waffle at buffets but sometimes its a blessing to have it all ready for us. They look perfectly toasted.
Kueh-Pie-Tee
The filling as I forgotten to take the pie itself.
Satays
are also available on the buffet spread and each meat comes with different kind of gravy.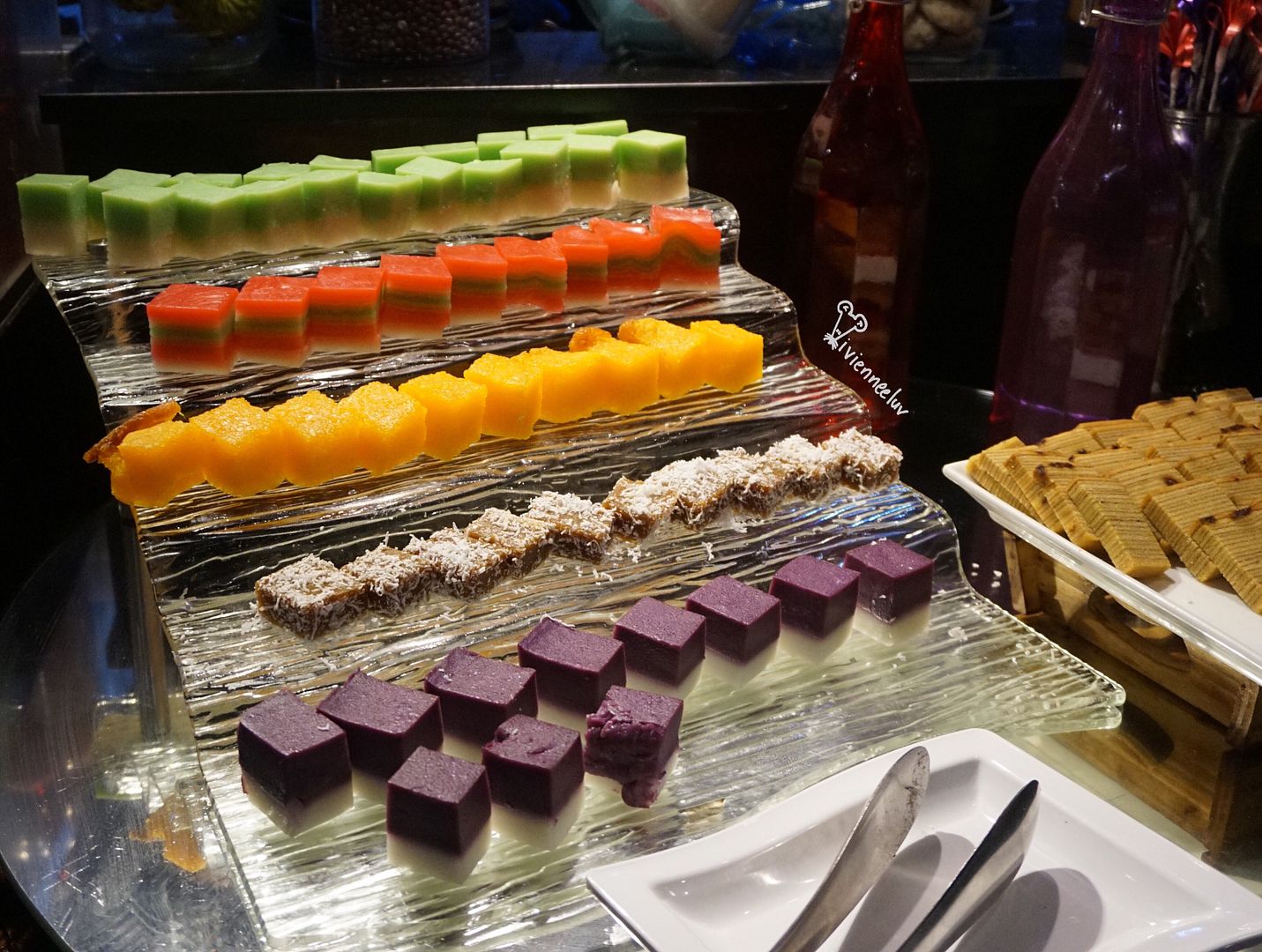 Nonya Kuehs
Fondue
Bread and Butter Pudding
which my friends said its good.
Chendol
Ask for a bowl of ice and create your own chendol!
Fruits
Lastly ending the post with a picture from Chef Wan's Instagram.
Thank you 1 Market for the invitation!