PIE FACE
Address: 313 Orchard Road #B3-10 Singapore 238895
249 Victoria Street Singapore 188034
Opening Hours: 10am to 10pm
Australia's Pie Face has unveiled its very first foray into Asia with the opening of 2 new stores! Address is above.
Established in 2003, this Sydney-headquartered micro-bakery cafe is best known for baking all of its gourmet pies from scratch. The dough of the traditional French puff pastry takes 3 days to prepare. The kitchen team is required to fold the special blend of butter to create 48 layers. This crucial step is the key to producing the best pie pastry.
Encased within the flaky crust are fresh ingredients, premium cuts of meat as well as other delicious fillings created by its chief pie baker.
The chef is Mr Francois Galand (previously known as Francois Cointrel), a french-born and pastry-trained chef who blended his specially French pastry crust with the Australia comfort food. Chef Francois comes from a long line of pastry chefs; his grandfather and 3 of his uncles were passionate about pastries. Since young, his world has revolved around pastries and he started playing with dough at an early age.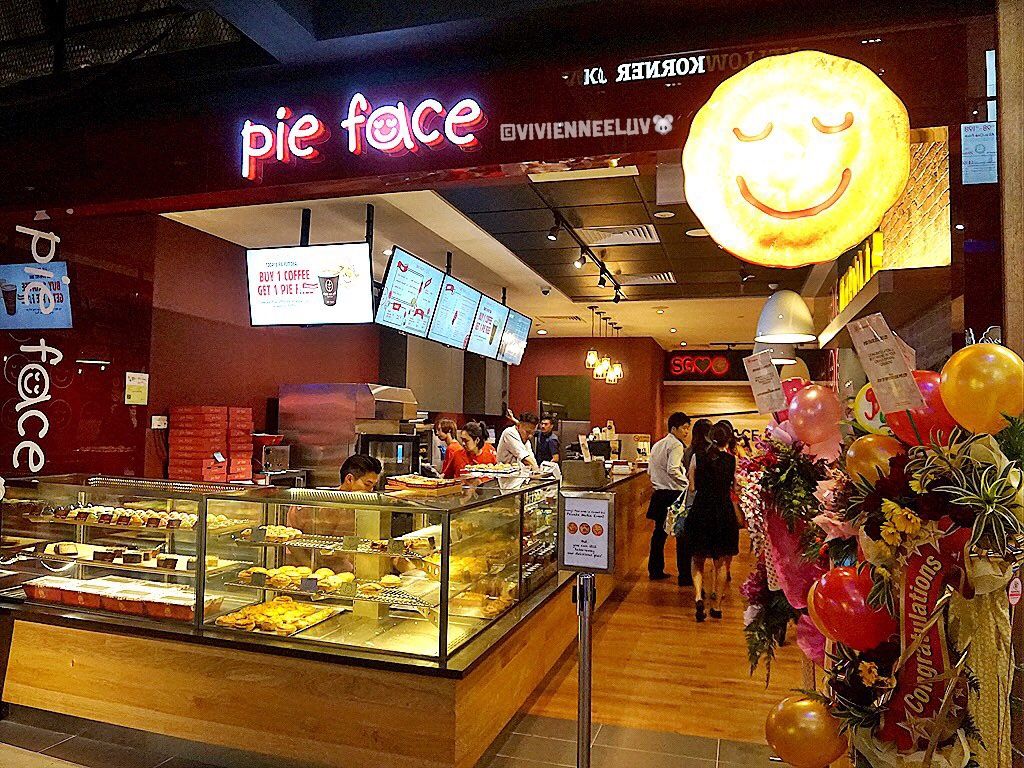 Such a cute shop front, and the tv screens functions as their menu.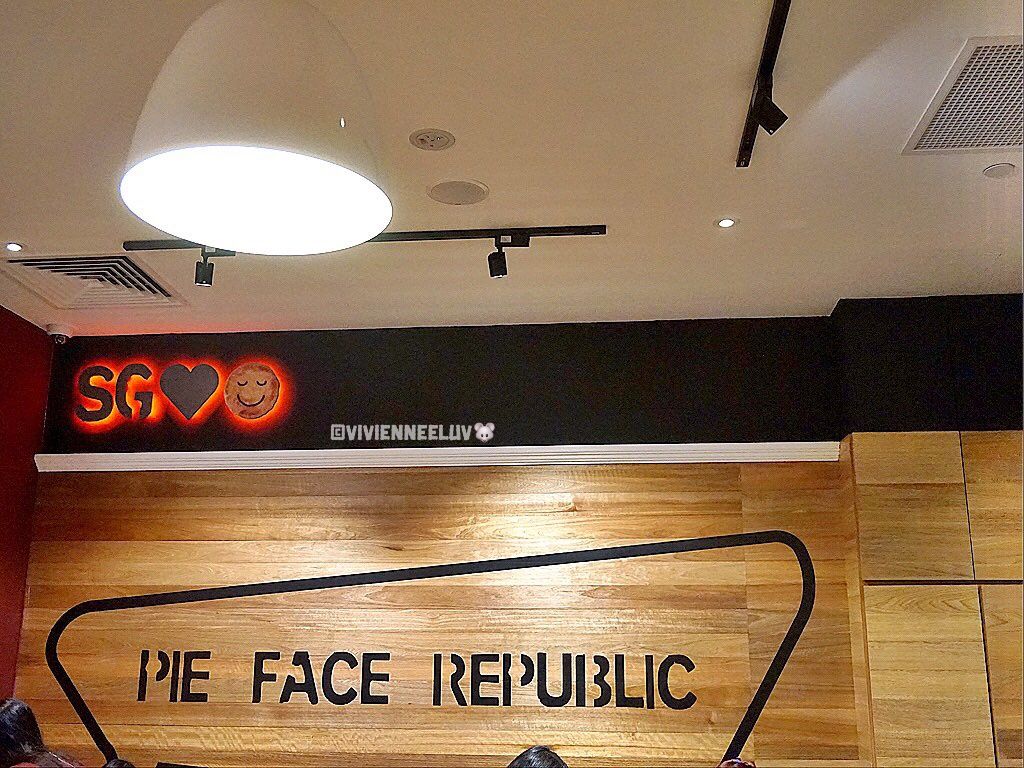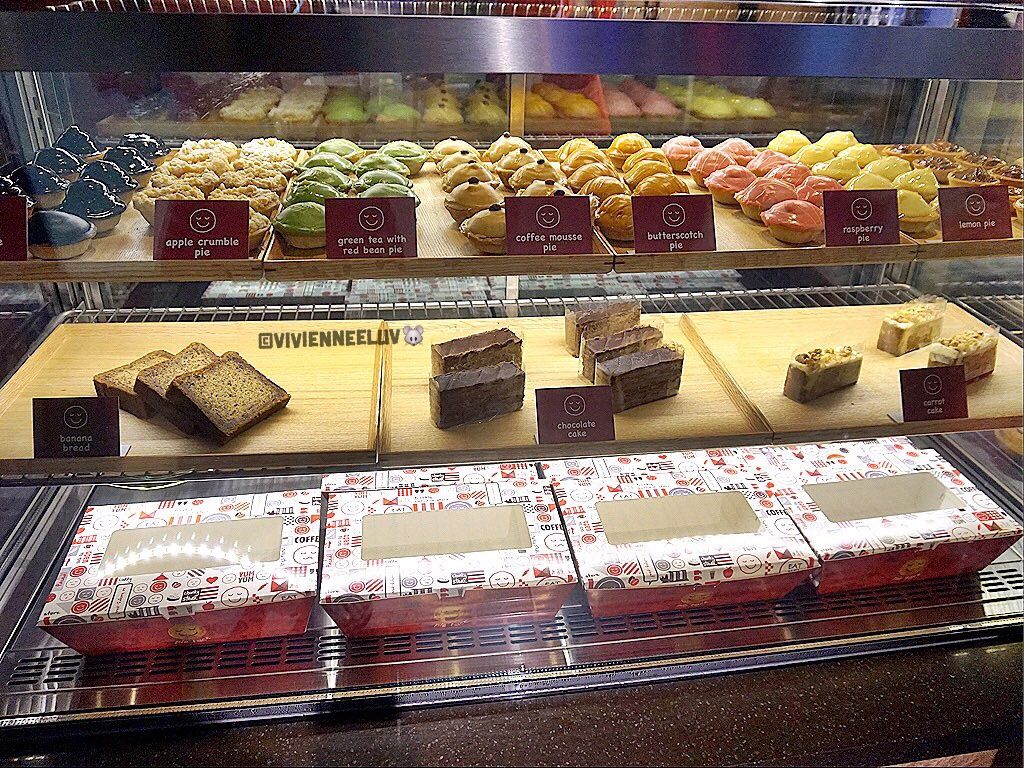 These are the sweet desserts that we get to try them!
These are what we shared among the 5 of us! Dinner is awesome with them around, really.
If you can't decide what filling of pie to choose from, you can choose the face that appeals to you most. :P Each face represents a different filling.
: > TANDOORI VEGETABLE PIE S$4.90 (mini version available S$3)
For vegetables lovers! Freshly chopped carrots, capsicum and mixed beans are drenched in a moreish tandoori sauce. Carnivorous eaters will love it too, true enough. Its my 2nd favourite pie here!
:O THAI CHICKEN CURRY PIE S$4.90 (mini version available S$3)
An Asian-inspired offering, this pie brings together chicken meat, carrots, onions, garlic and coconut milk. Quite a special one I would say.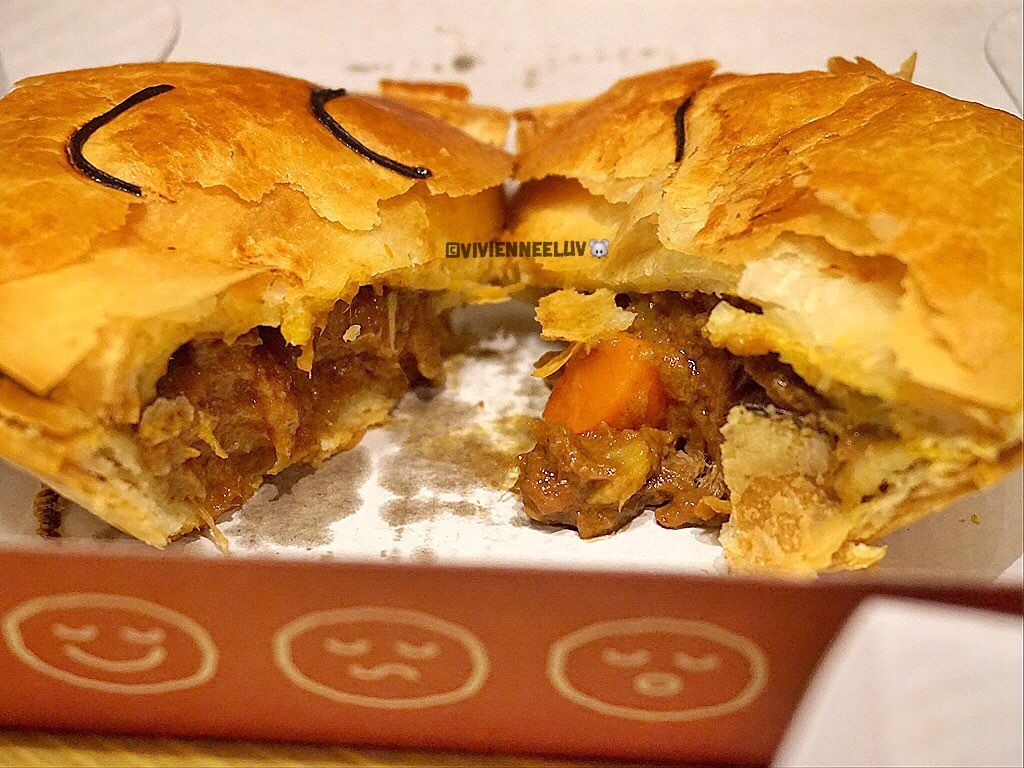 :S CHUNKY STEAK PIE S$5.20 (mini version available S$3)
Perhaps the best-selling pie among all, this pie has chunks of beef that have been braised with onions, garlic & gravy.
:) CHICKEN & MUSHROOM PIE S$4.90 (mini version available S$3)
My favourite! Inside the golden pastry is a medley of tender chicken breast, mushroom and garlic. The rich & thick cream pulls everything together.
When we cut into the pie, wow it has lots of chicken chunks, not dry at all also due to the cream.
CHICKEN SAUSAGE ROLL S$3.80
CHICKEN + CHEESE SAUSAGE ROLL S$3.80
Not in mood for pie? Pie Face also has sausage rolls and they are soooo good that I actually prefer them to the pies. :P Flaky & crispy pastry and really good sausages!
CHEESE STICK S$1.90
ALMOND STICK S$1.90
Cheese stick was a little too much of the cheese, almond stick on the other hand is pretty good, can make a decent sweet treat after a meal.
MOCHA, GREEN TEA, APPLE CRUMBLE, CHOCOLATE PIE, RASPBERRY, BUTTERSCOTCH, PECAN, LEMON PIES S$3.30 each
These are mini sizes pies that are great for sharing, we tried all 8 flavours.
Sissy & myself love the Butterscotch mini pie.
The Mini Lemon Pie is a little on the sweet side, as I like my lemon pies to be slightly sourish.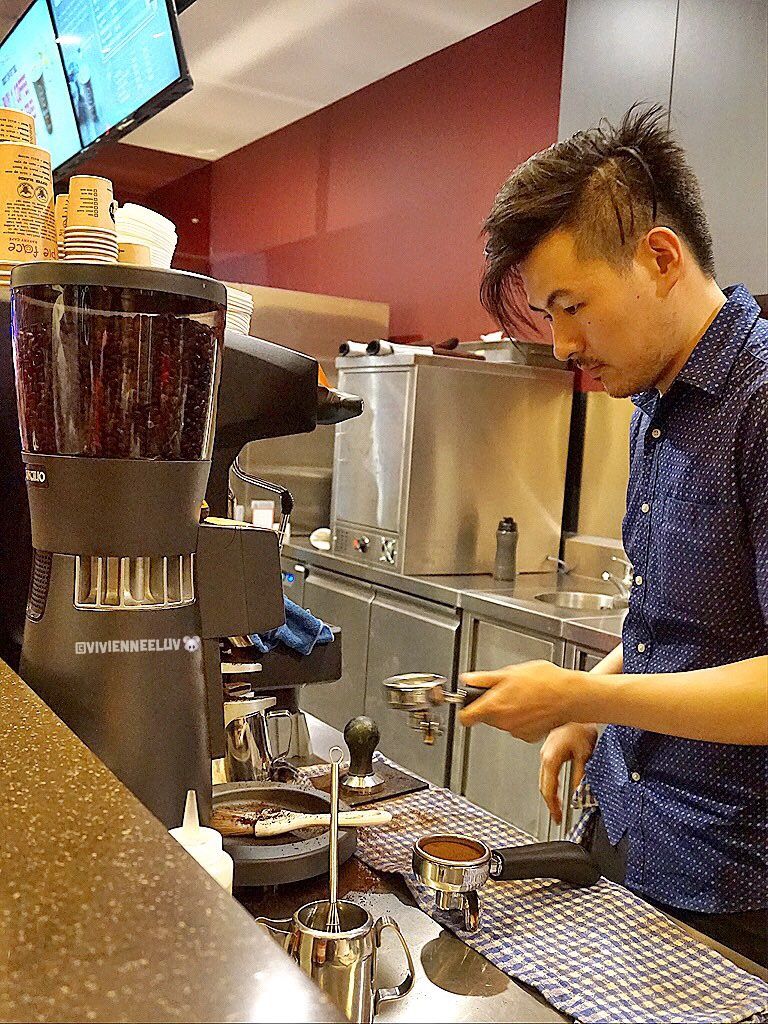 Apart from the above food items that you see, you can also savour cookies, moist cakes, hot soups and coffee at Pie Face!
Pie Face serves high-quality coffee. Enjoy fresh brews such as cappuccino, latte, long black, mocha, macchiato. Prices start form S$4.
Thank you Pie Face for having us and congratulations to your opening of 2 stores in Singapore!