SYNC™ Korean Tapas Bar
Address: 12 Maju Avenue, Serangoon Garden Estate
Opening Hour: 11am to 11pm Monday, Wednesday, Thursday
11am-12am Friday to Sunday
Closed on Tuesdays
Sync christmas SYNC™ launched Singapore's first Korean-inspired Holiday menu! A delicious selection of tapas and mains available from S$9.90 onwards!
Since its opening in end October 2014, SYNC™ Korean Tapas Bar has been making headlines with its unique offerings that combine well-loved Korean dishes with Spanish-style tapas, delivering a unique culinary experience to diners.
From 12 December 2014 to 2 January 2015, choose from a selection of six mouth-watering tapas and mains that start from $9.90 onwards.
SWEET POTATO CROQUETTES S$10.90/3s
Traditional Korean sweet potatoes fried with cheese and chorizo, topped with apple salsa for a festive taste.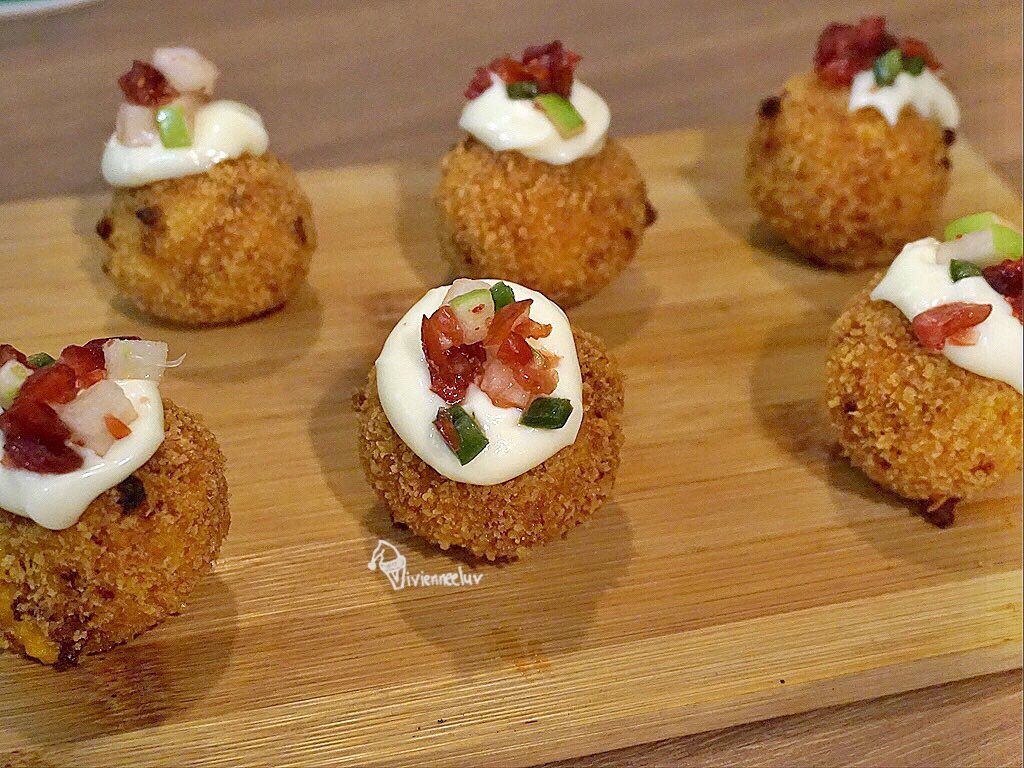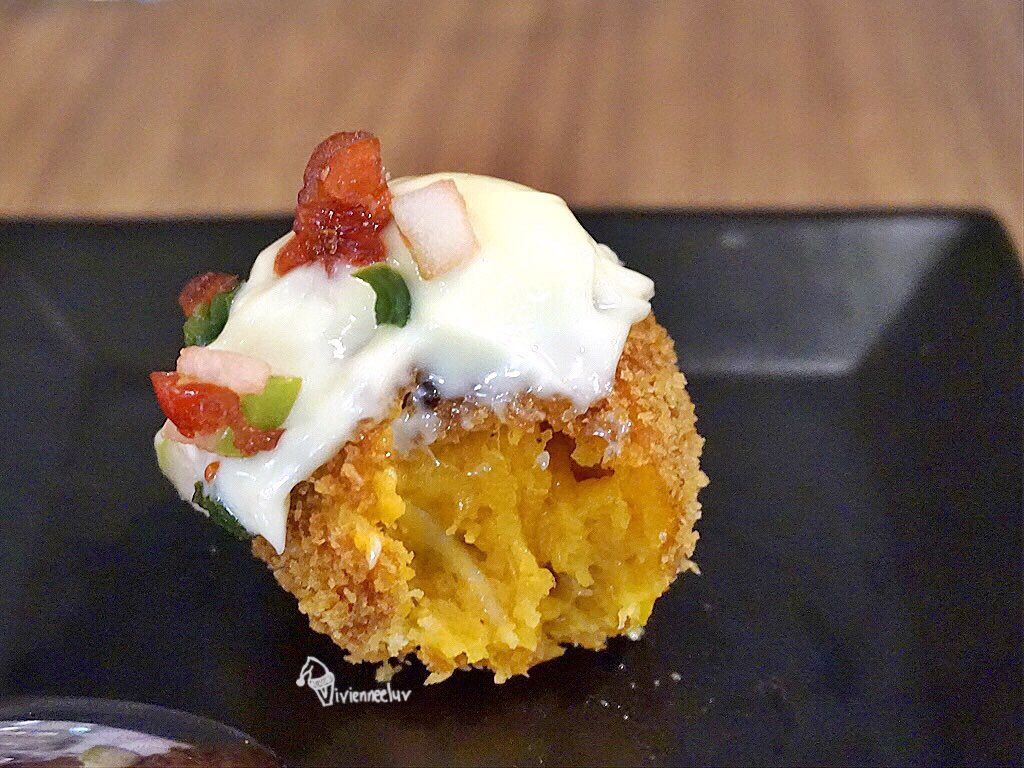 Took a first bite and thought that it is still not bad looking, decided to take a shot. Eat it while its hot, quite a good appetiser.
KALBIJIM S$26.90
My favourite dish that night!
Delicious short ribs braised for 48 hours with Korean sauce, served with mashed potatoes, pickled daikon and marinated with kalbi Jim, a Korean flavouring. The short ribs is so tender i tore it apart with fork & spoon,
although 1 mouth can contain the whole piece of meat, I like to take small bites.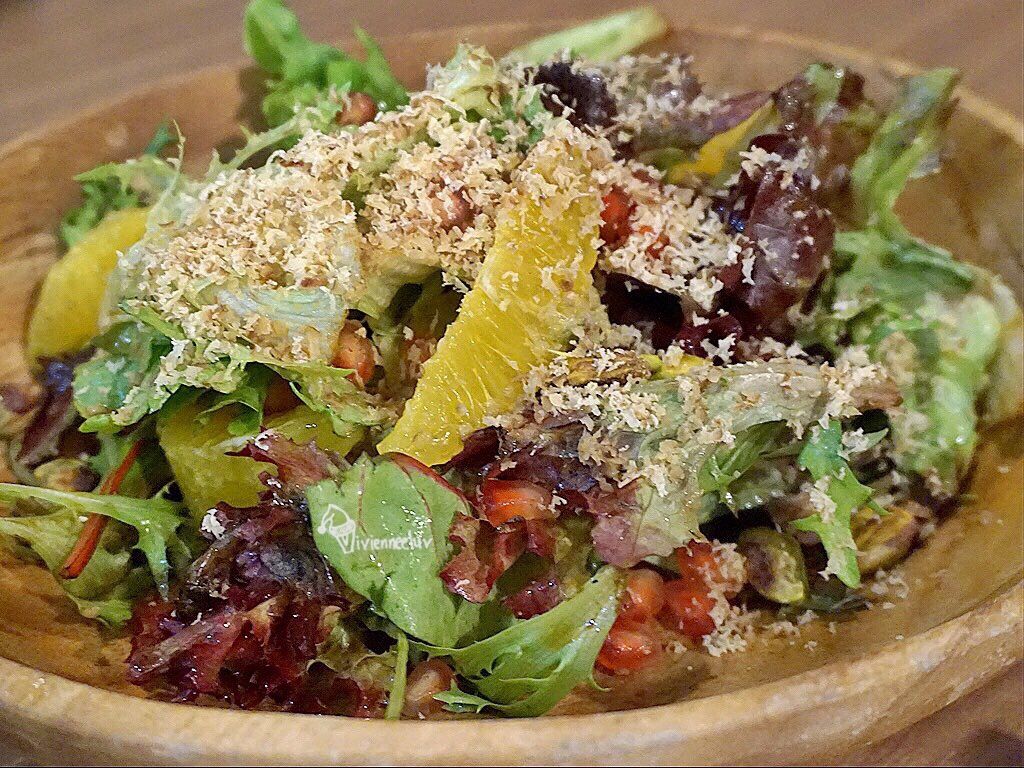 CHRISTMAS CITRUS SALAD S$9.90
A colourful salad made with pomegranate, orange and mesclun, topped with citrus dressing.
I actually prefers this to their salad on their regular menu. Jacq & I love the
pomegranate, they add sweetness & crunch to the salad.
CLAY DUCK SSAM S$10.90/4s
Blending traditional Korean food with Christmas flavour, this clay duck meat is served with Korean daikon and a perilla leaf. K's favourite among all the dishes.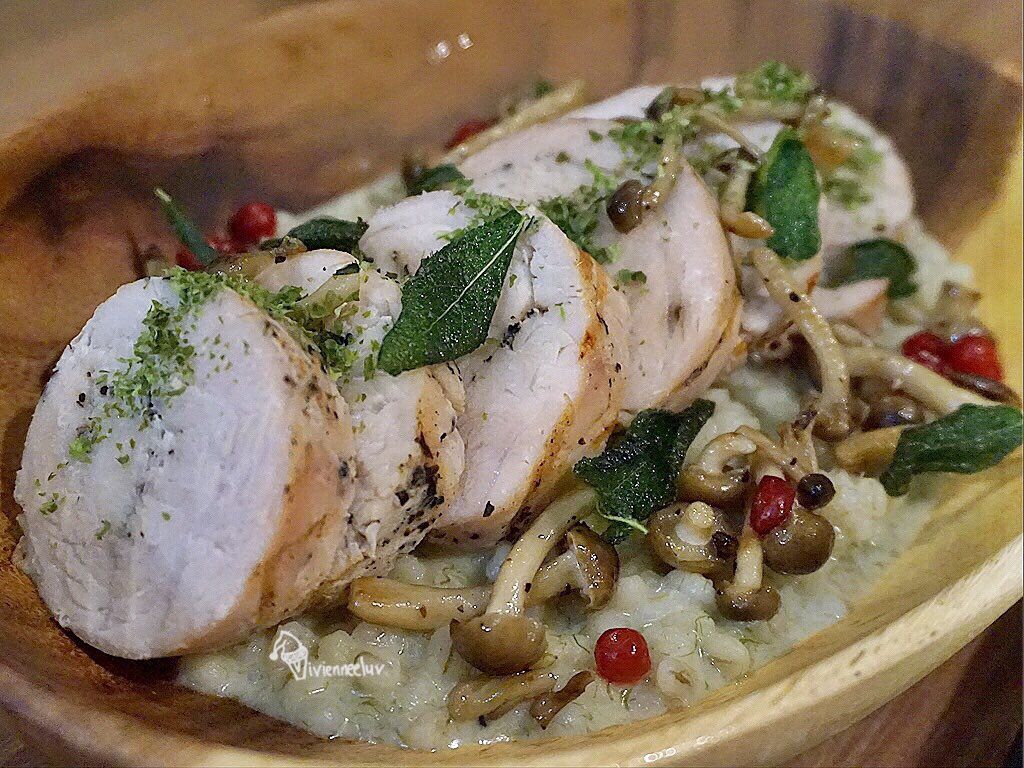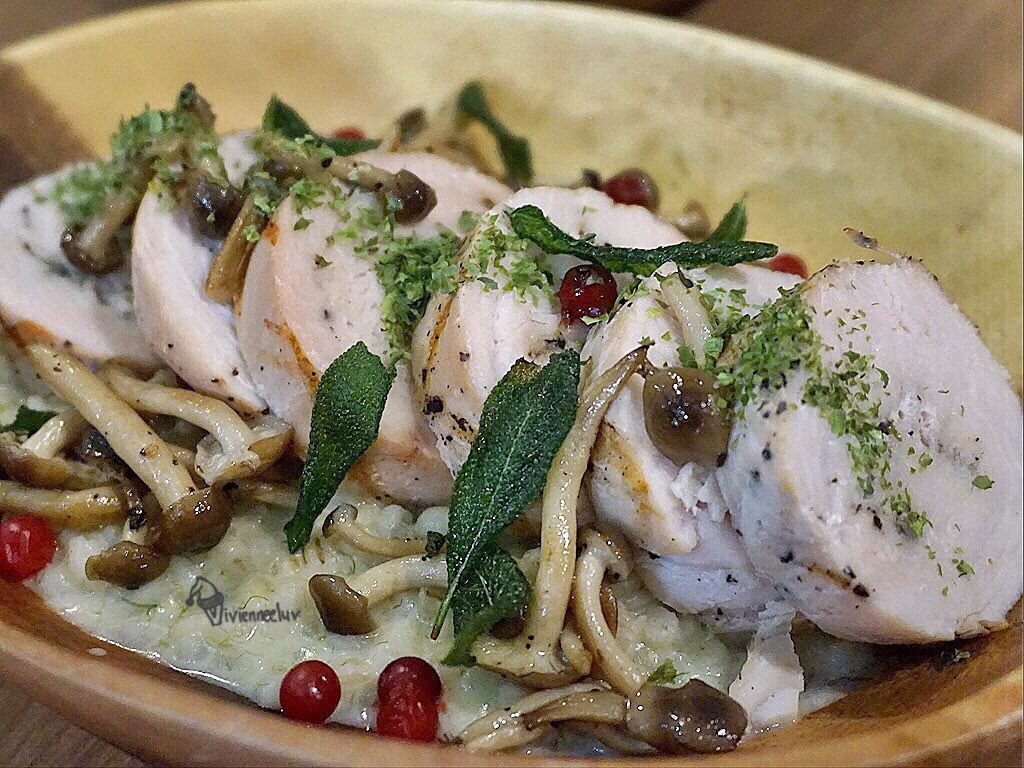 TURKEY RISOTTO S$26.90
Enjoy succulent turkey roulade with Korean barley risotto, topped with sauteed mushrooms and cranberries.
The barley risotto is too cheesy for my liking or maybe barley just doesn't taste good with cheese. But I enjoyed the turkey roulade.
CHESTNUT CRUNCHY BAR
S$10.90
Chestnut mousse in a chocolate tart shell, topped with crunchy pearls and orange gel.
And when we cut it, the orange gel flows like orange juice, was a little overwhelming on the orange gel, we couldn't taste the chestnut mousse.
Lastly,Gingerbreadman for diners!! Super cute looking.
For its regular menu, you may refer to my first post here.
As for the Sync Korean Fusion Bar, we did not forget about them! This is their Christmas menu!
Thank you SYNC for having us for the Christmas Menu tasting.