Outlets:
Ang Mo Kio
Blk 722 Ang Mo Kio Ave 8 #01-2843 Singapore 560722
Mon-Sun:
8:00am – 10:00pm
Changi Airport Terminal 2 (Transit)
60 Airport Boulevard Changi Airport Departure Transit Lounge, Terminal 2, Kiosk N Singapore 819643
Mon-Sun:
8:00am – 10:00pm
Raffles City Shopping Centre
252 North Bridge Road #B1-55 Raffles City Shopping Centre Singapore 179103
Mon-Sun:
8:00am – 10:00pm
One Raffles Place
1 Raffles Place #B1-26 Singapore 048616
Mon-Fri:
07:30am - 8:30pm
Sat:
10:00am - 7:00pm
Sun:
11:00am - 7:00pm
Aperia Mall
12 Kallang Avenue #01-31 Singapore 339511
Mon-Sun:
8:00am – 8:00pm
Opening soon at Seletar Mall & Changi Airport Terminal 3 Transit
Throwback to the other day during our team meeting, and such a coincidence Tip Top curry puffs arrived at my office door step! Just nice I didn't had time to buy breakfast, these were my life saver that day and they make my colleagues happy too!
I don't know if you feel the same, but I personally think that Curry Puffs are the best snacks to munch on in team meetings.
Surprisingly as we bite into the golden brown pastry, it is still hot! WOW, I am amazed!
A short background for those who are interested:
"Founded in 1979, Tip Top Curry Puff started humbly in a Ang Mo Kio coffee shop. Founder Mr Looi and his wife May felt that curry puffs would be a good snack offering for the residents living around the area.

Despite challenges in the first 2 years, they persisted with the business and eventually earned a very strong following of regular customers with their special puff recipe. As a family-run business, it was common sight to see May with her children, wrapping puffs. Many who grew up in Ang Mo Kio would testify that Tip Top was the best curry puff they had eaten. With the confidence that Tip Top had a superior curry puff, the couple partnered with ABR Holdings Ltd, to expand their business beyond Ang Mo Kio. Today Tip Top has 5 outlets, including a café.

Every puff is still handmade with painstakingly prepared ingredients; succulent curried potatoes, chunky chicken nibblets, slices of boiled egg, mixed into a perfect combination of herbs and curry spices, creating the flawless flavour and texture."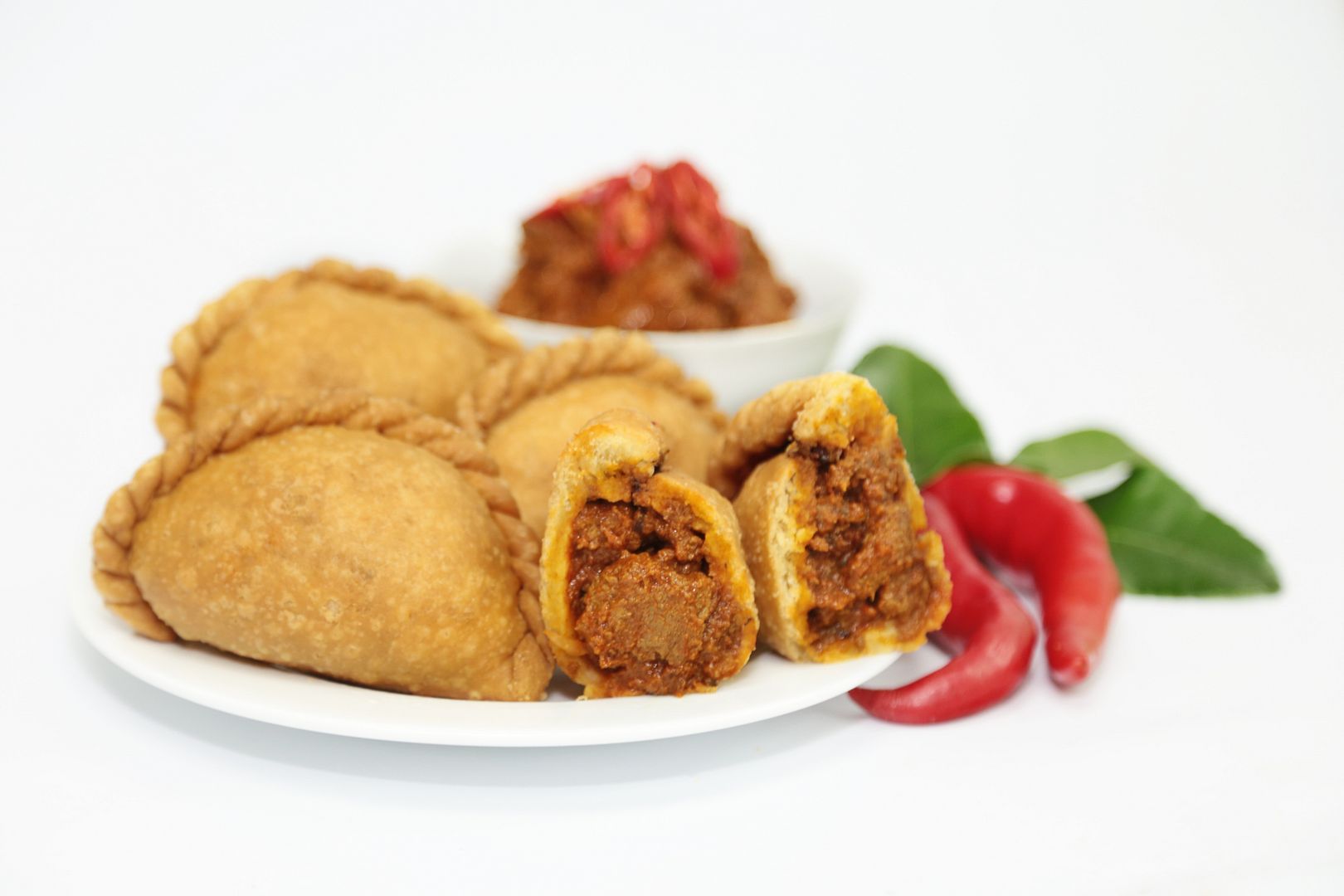 Picture Credit: Tip Top Curry Puff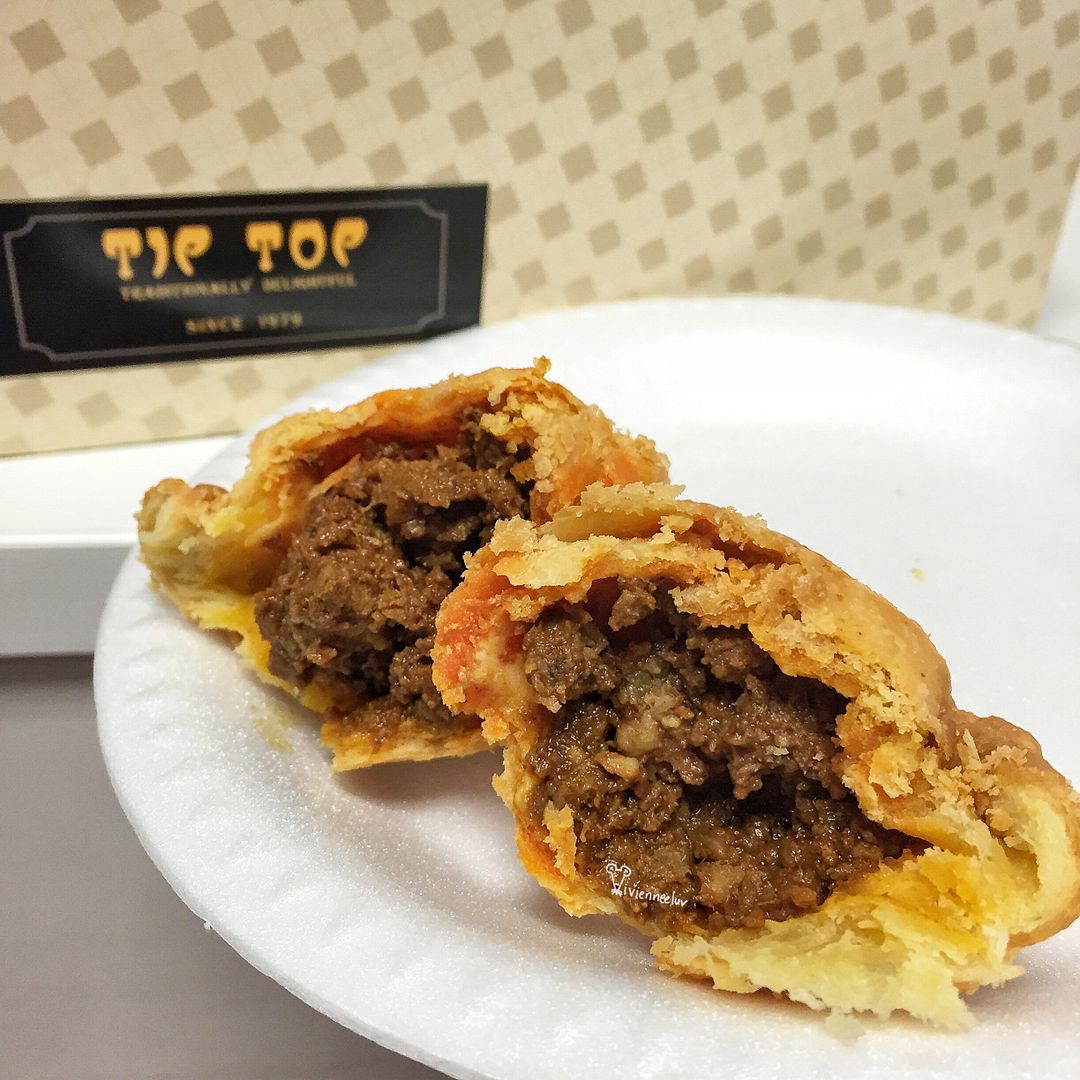 Nonya Beef Rendang Puff S$1.60
Tip Top has recently introduced a new Nonya Beef Rendang Puff which offers the most intense flavours. From a home recipe, the beef is simmered in a mix of spices for long hours, until the meat absorbs the flavours. Wrapped with Tip Top's signature pastry skin and deep fried till golden brown, the tender beef is nestled in a creamy, sweet, and spicy rendang sauce.
Not stingy on the fillings, super generous, however the beef rendang is a little bit too sweet for my liking, although its still taste good.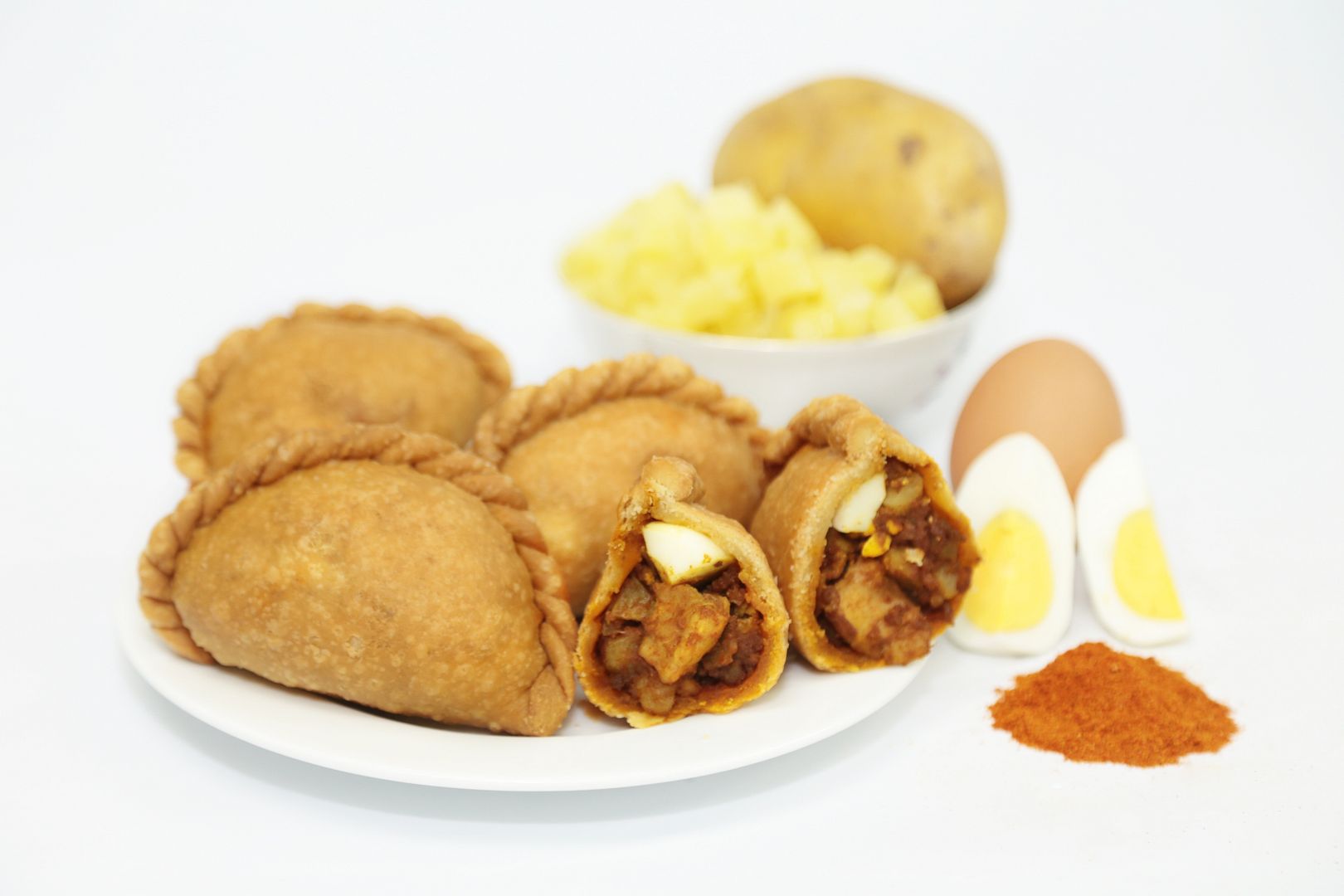 Picture Credit: Tip Top Curry Puff
Chicken Curry Puff S$1.40
Tip Top's Chicken Curry Puff continues to be a top-seller as its flaky, buttery crust is packed with solid bites of curry potato, chunks of curry chicken meat and a portion of hard- boiled egg. The curry formula is made with 18 specially handpicked blend of spices.
I guess this will still be the top seller no matter what <3
I love it because of the egg too!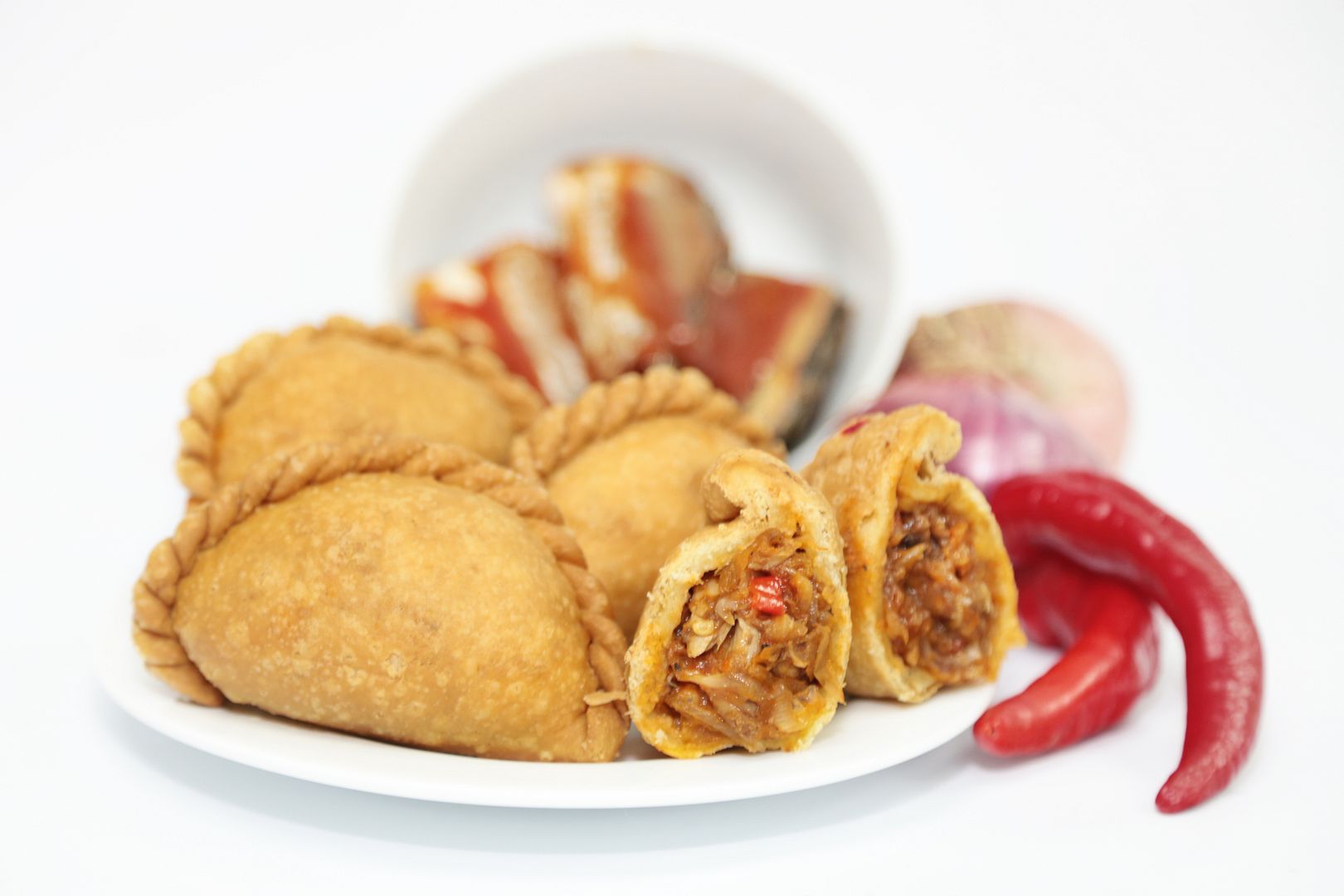 Picture Credit: Tip Top Curry Puff
Sardine Puff S$1.40
The sardine puff is another tasty offering. The caramelized onions lend rich sweetness to compliment the savoury sardines. The added chilli and chilli padi gives it an extra spicy punch.
Picture Credit: Tip Top Curry Puff
Beyond curry puffs, Tip Top also offers a range of snack products and local delights at its various outlets.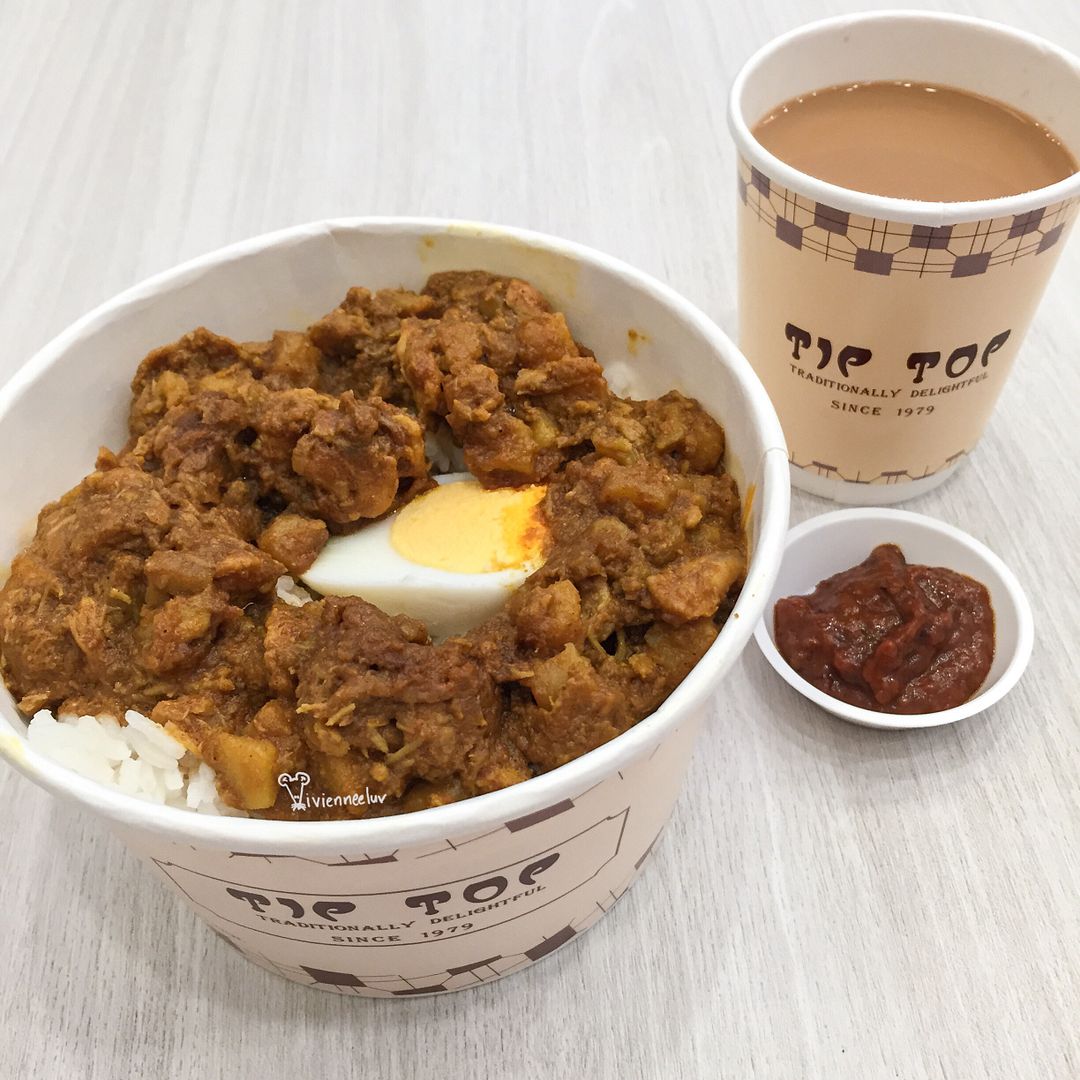 Dry Curry Rice Set S$4.90 (with tea/coffee)
Craving for curry puff but want something more filling? TRY THIS!
So innovative of them to top the rice with curry puff fillings! But it may be quite dry for some of you. I can eat my zhap cai bng without any curry or braised sauce, so this is ok for me.
You can enjoy this at Aperia Mall!
Thank you Tip Top Curry Puff for the puffs and they made me crave for more.