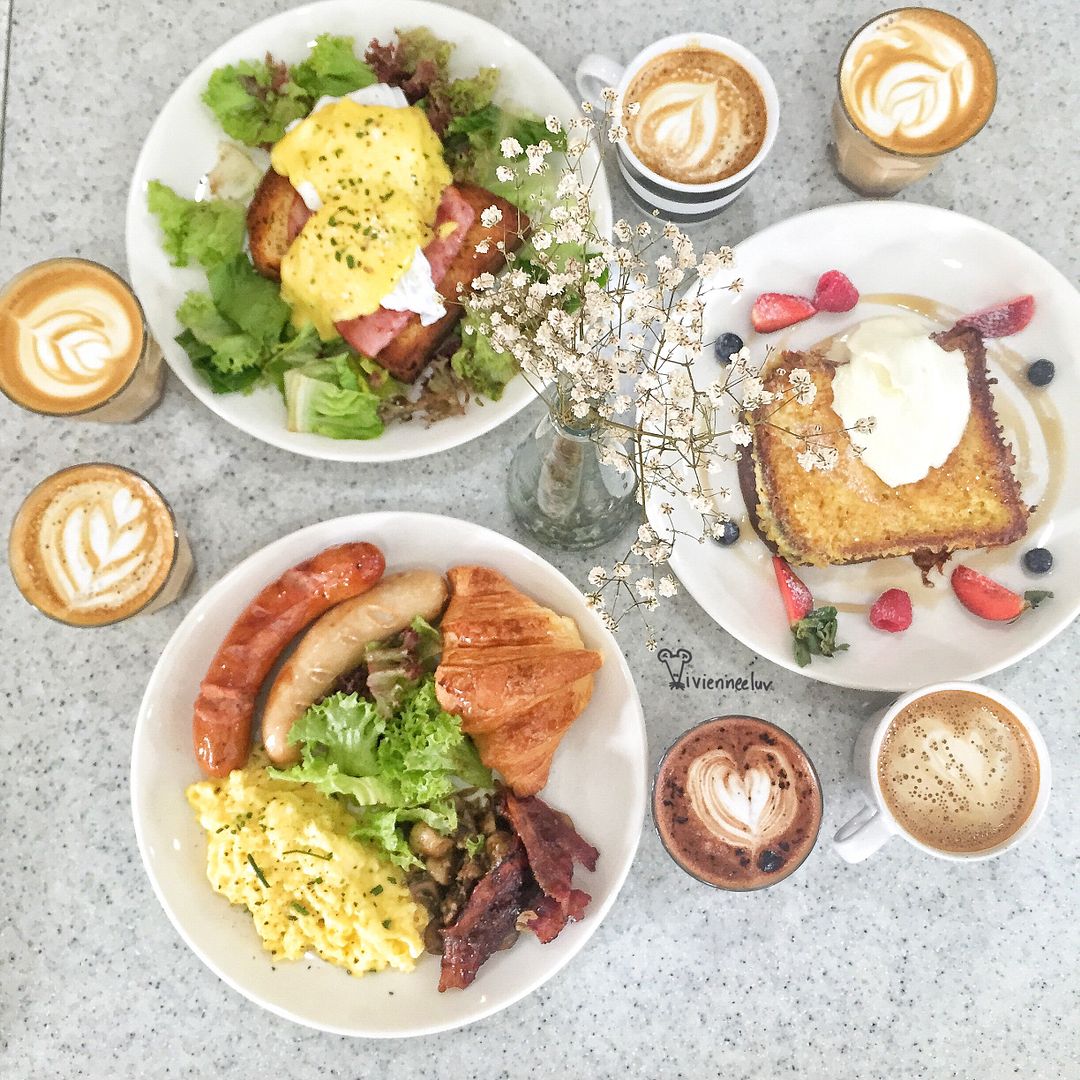 One of the Sundays saw us -
Jacq
,
Nikki
,
Hazel
,
Wilson
,
K
and myself, hanging out at a pretty cafe!
It didn't take us long to plan this brunch, our first big group date apart from the tastings we had.
1. The Place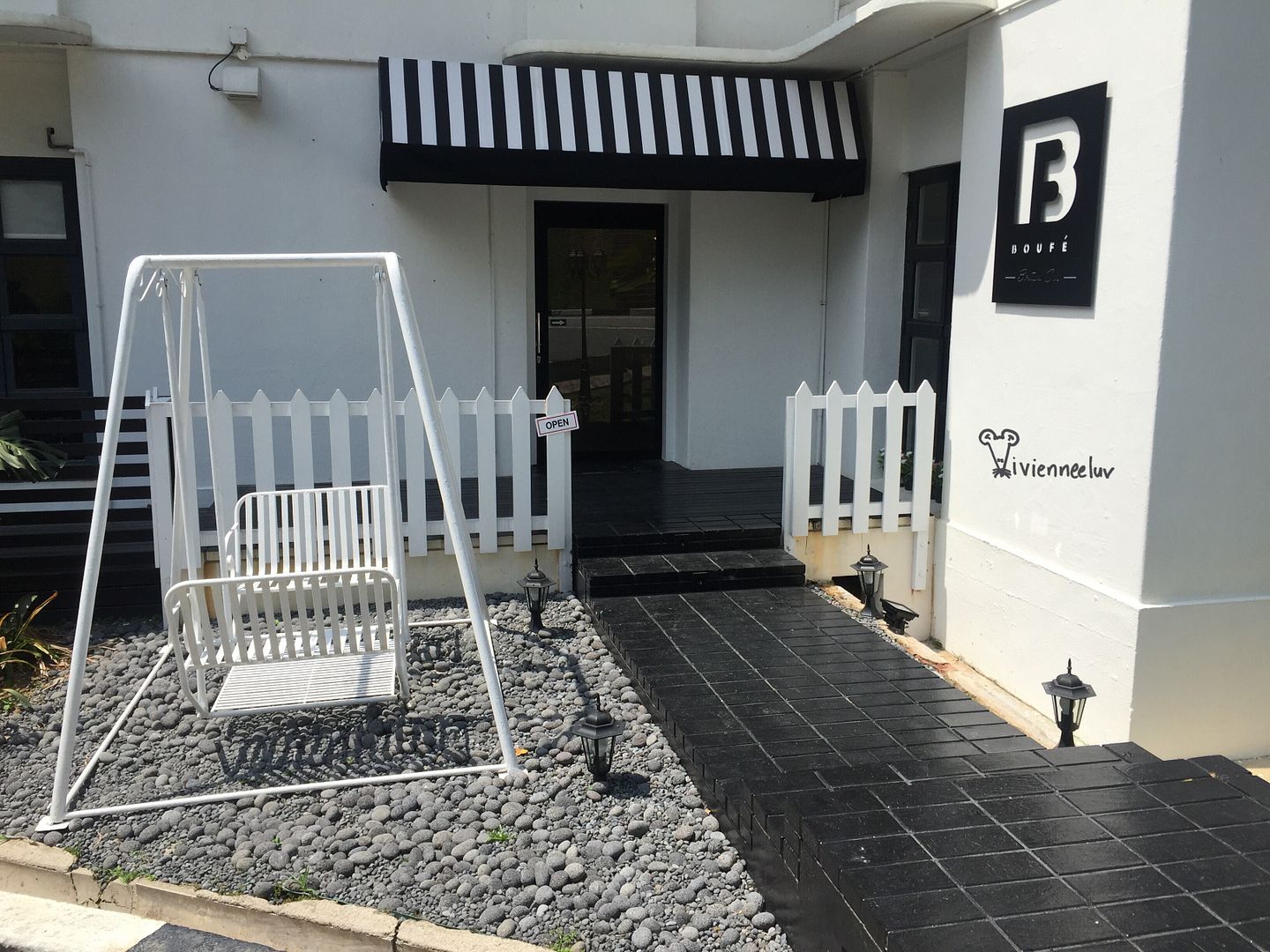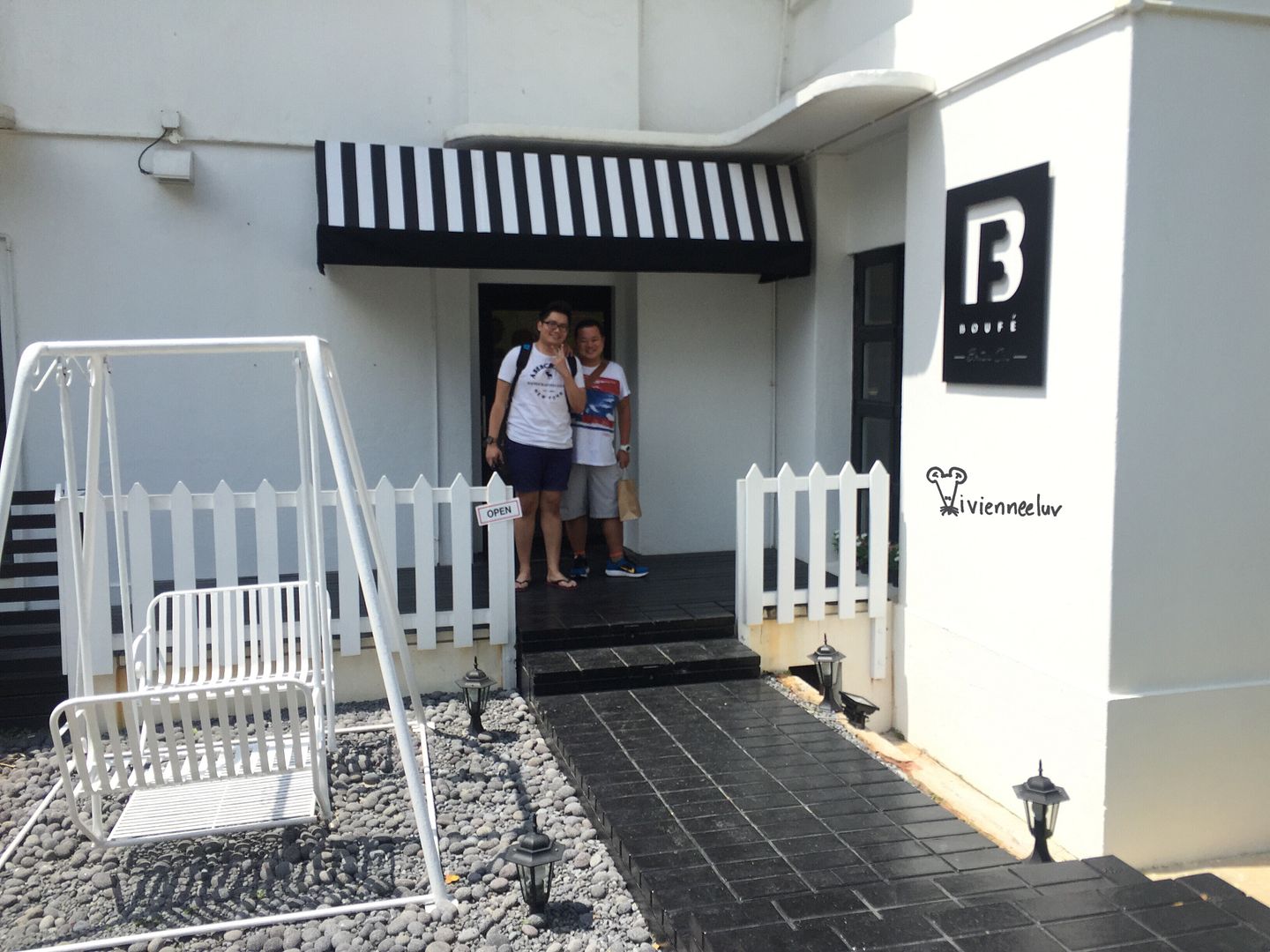 Was trying to take a good picture and these 2 fellows were in the way, so might as well. :P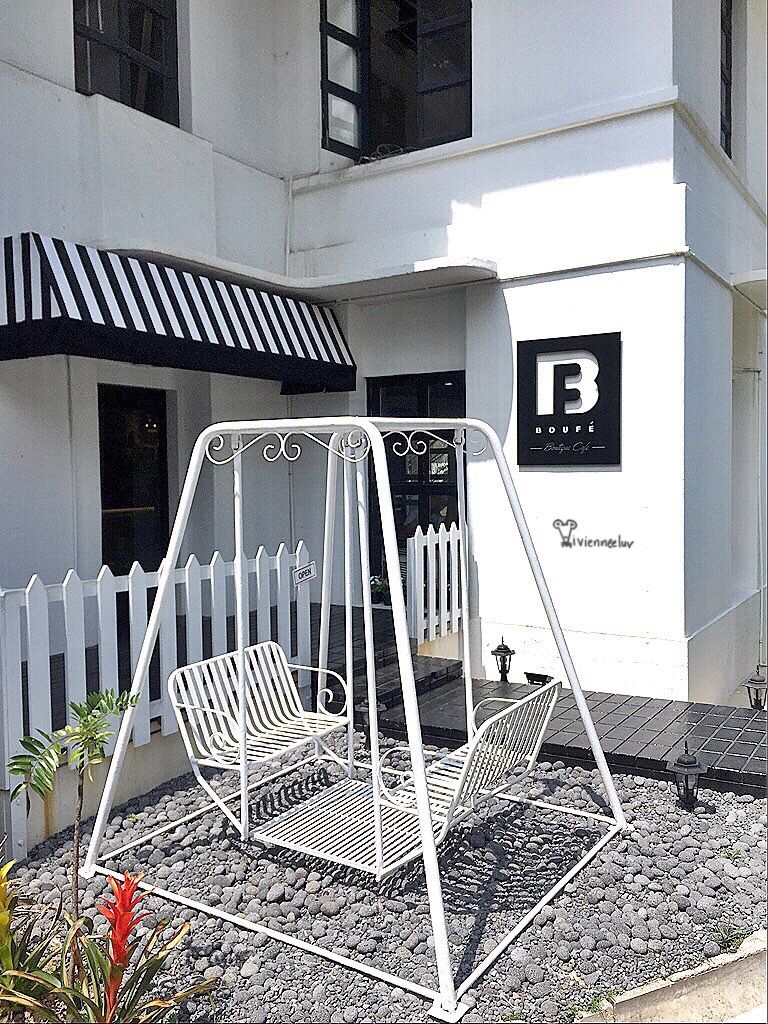 By the way, parking is free.
You can also take a bus from Redhill MRT station and alight 1 stop later, upon reaching the entrance of Phoenix Park, go to the security and request for a BUGGY RIDE to Blk 308! How convenient!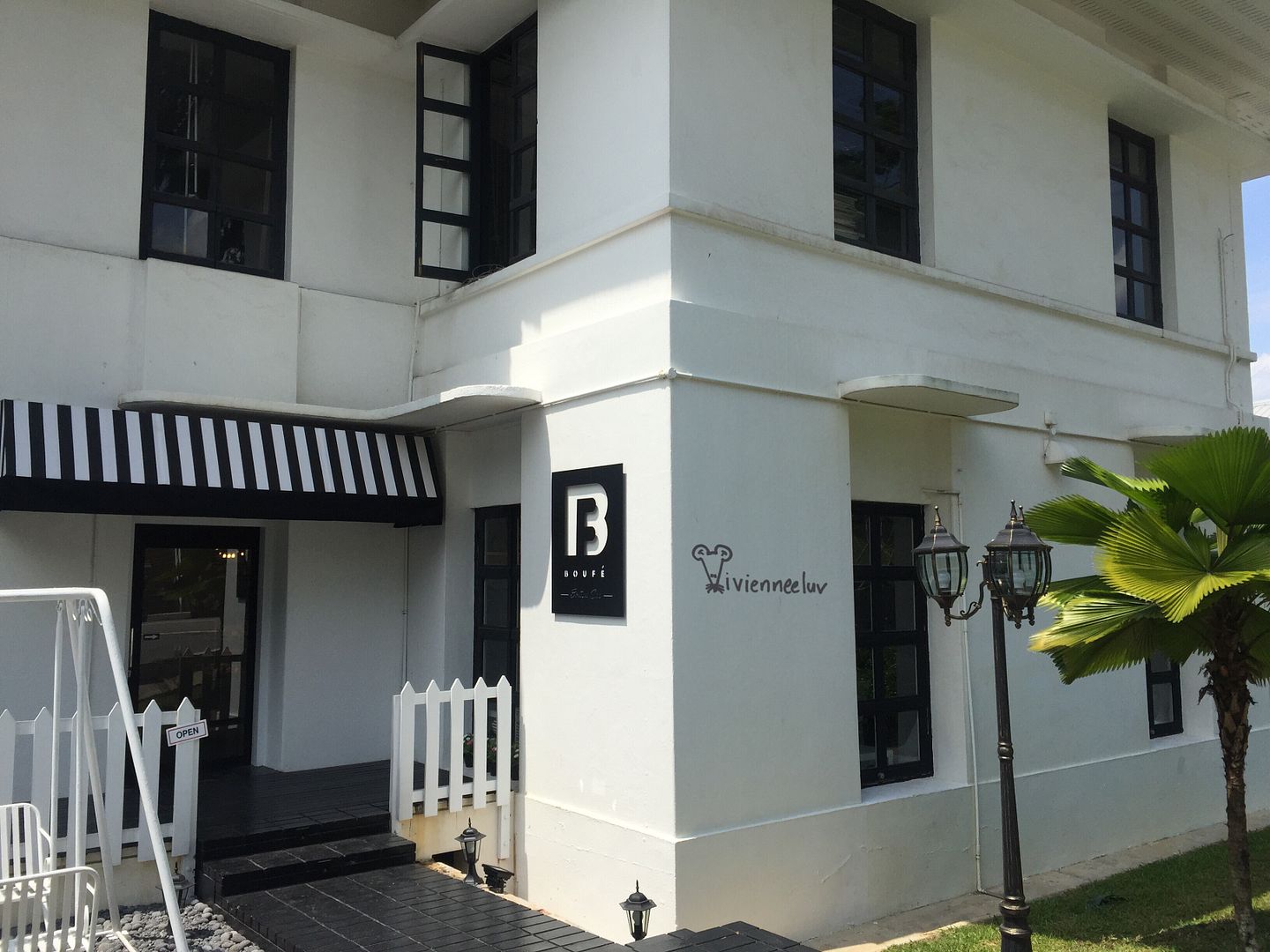 Love the interior as well as exterior of this place, something that I like my new house to look like. Bright, white and simple. It gives a comforting and happy vibe. (Really can't wait to plan my house's renovations etc, but.. wedding has to come first O.O)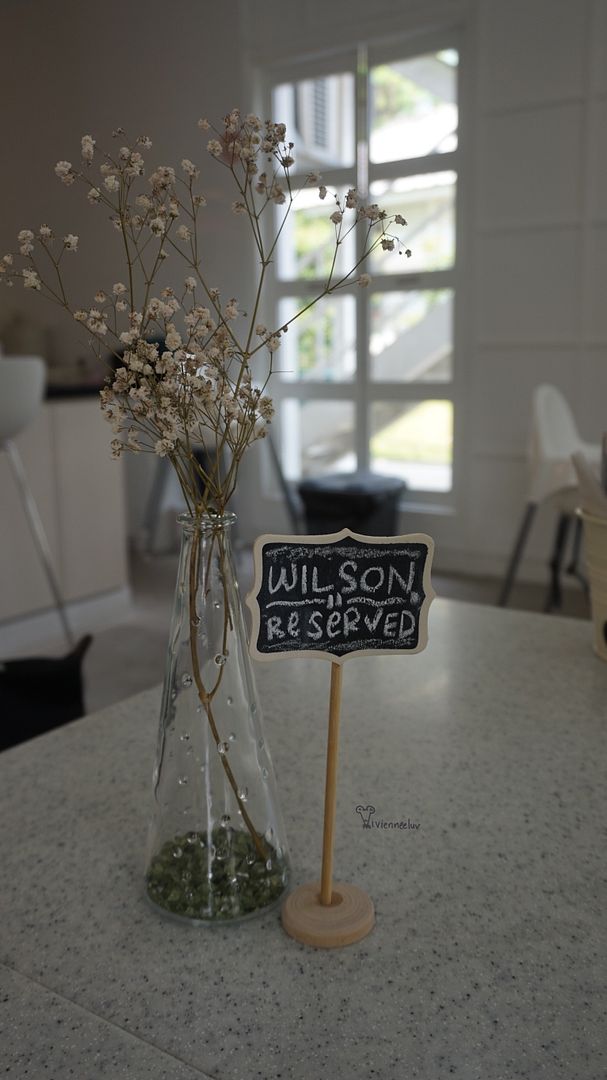 Bro made reservations for our table, that explains why the reserved tag has his name.
Straight forward and clean menu, we straight away can point out which dish in mind to order.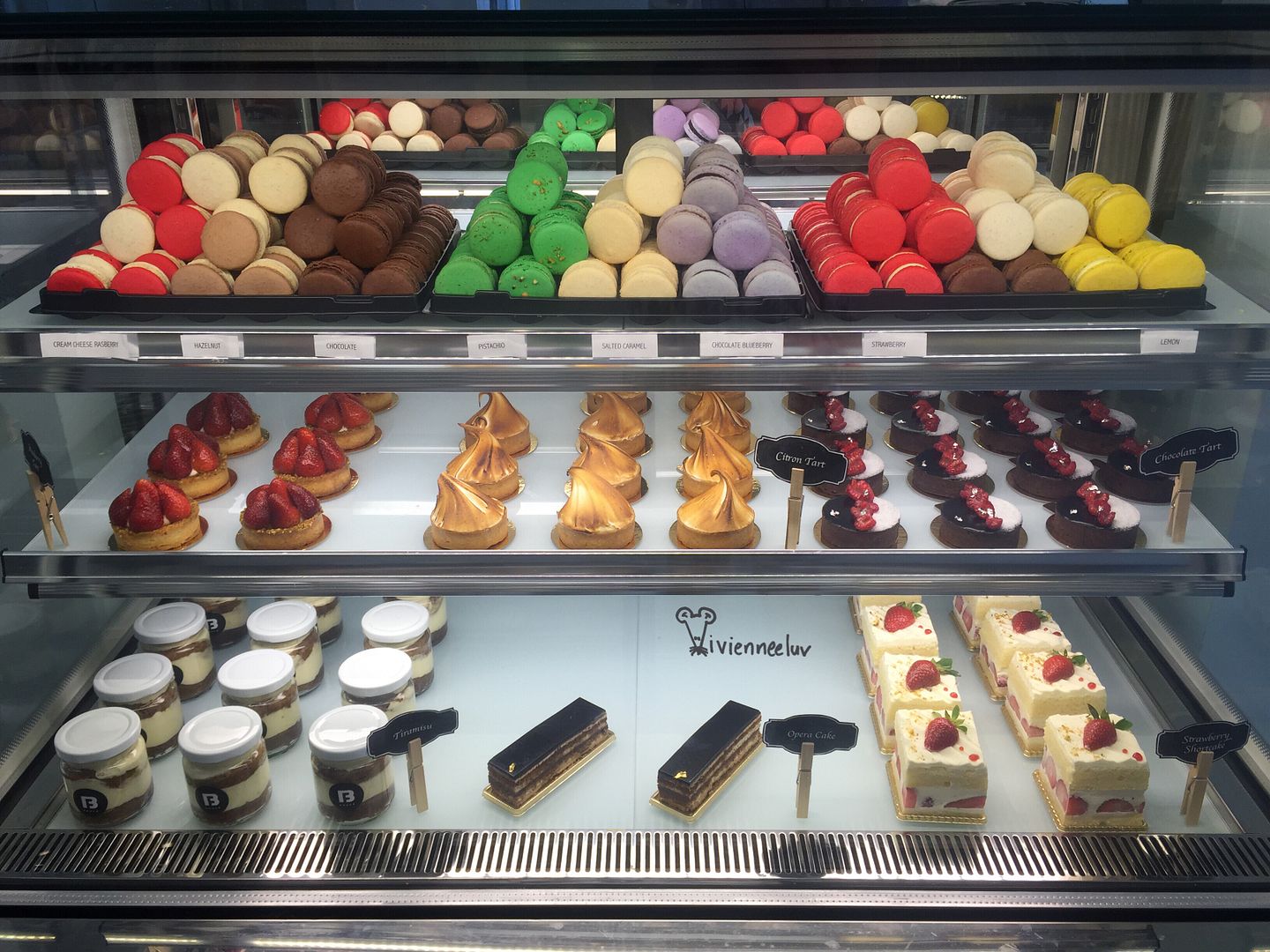 On the left of the counter, there is a small display of desserts from macarons, to tarts, to cakes and tramisu. I won't say this is a wide variety but decent enough. The strawberry shortcake is much bigger than other bakeries/cafes, and it caught Nikki's eyes, so we have to order that after our mains.
2. Drinks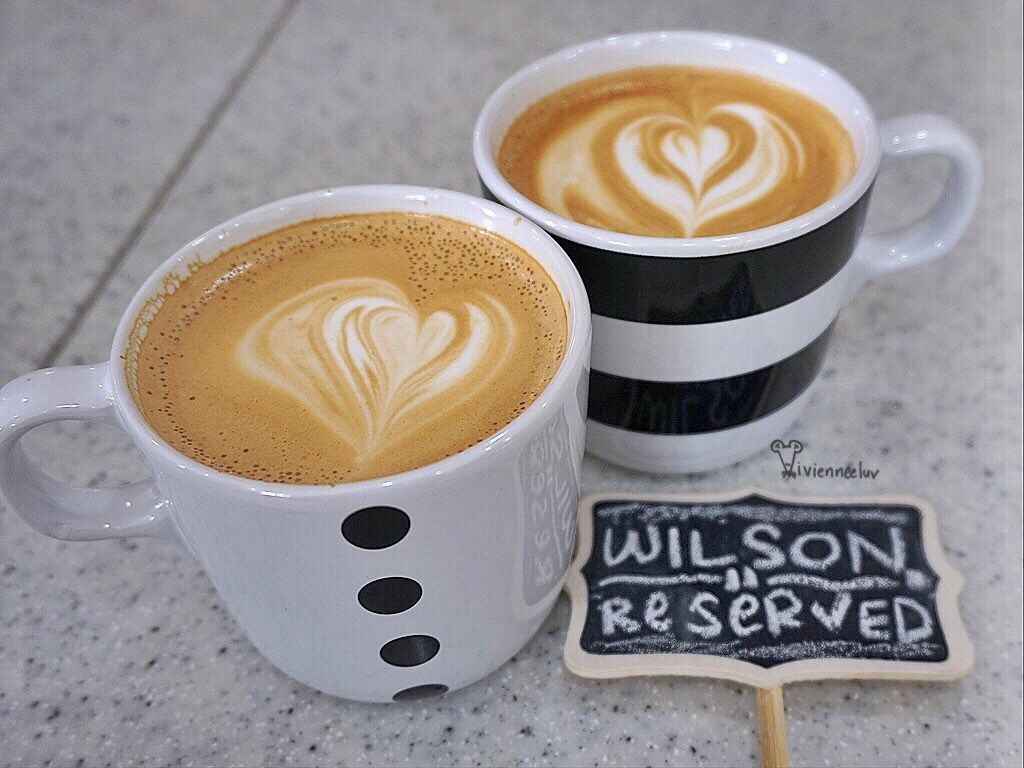 Flat White S$4.80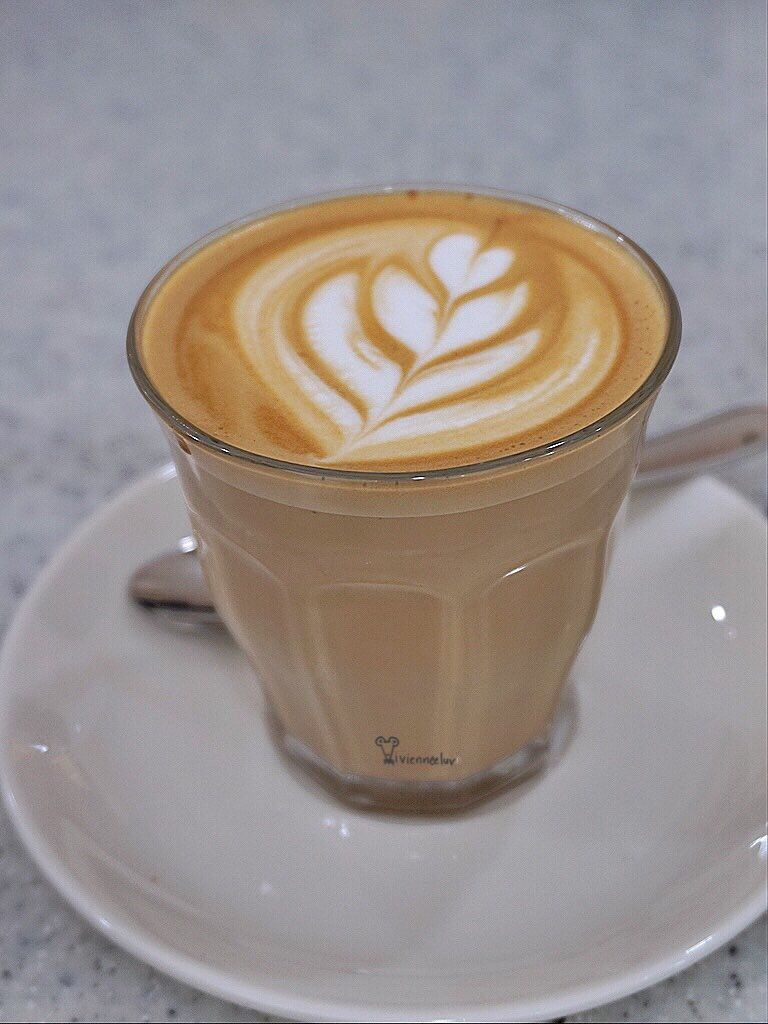 Hazelnut/Vanilla Latte S$5.50
Mocha S$5.50
My Mocha looking pretty here <3
Good coffees and they get their beans from Jewel Coffee (if I remember correctly).
3. Brunch
Eggs Benedict S$16
Homemade brioche with honey baked ham, poached eggs, homemade hollandaise sauce and fresh greens. Love the toasted brioche when its soaked in egg yolk and hollandaise. Nothing to complain about.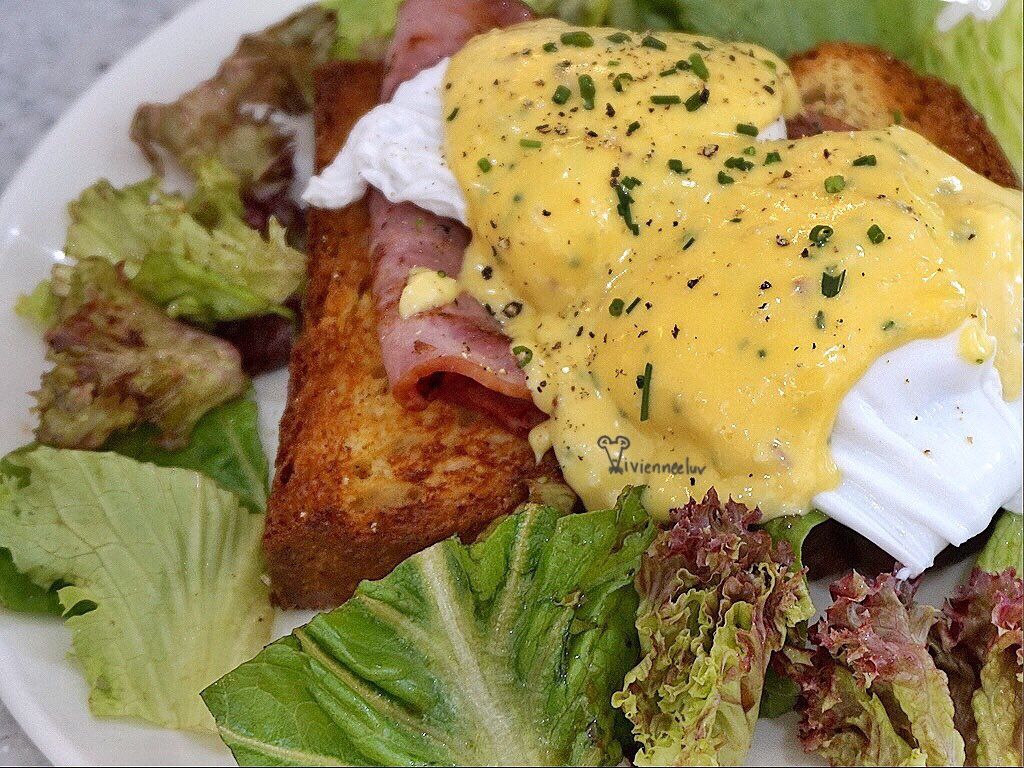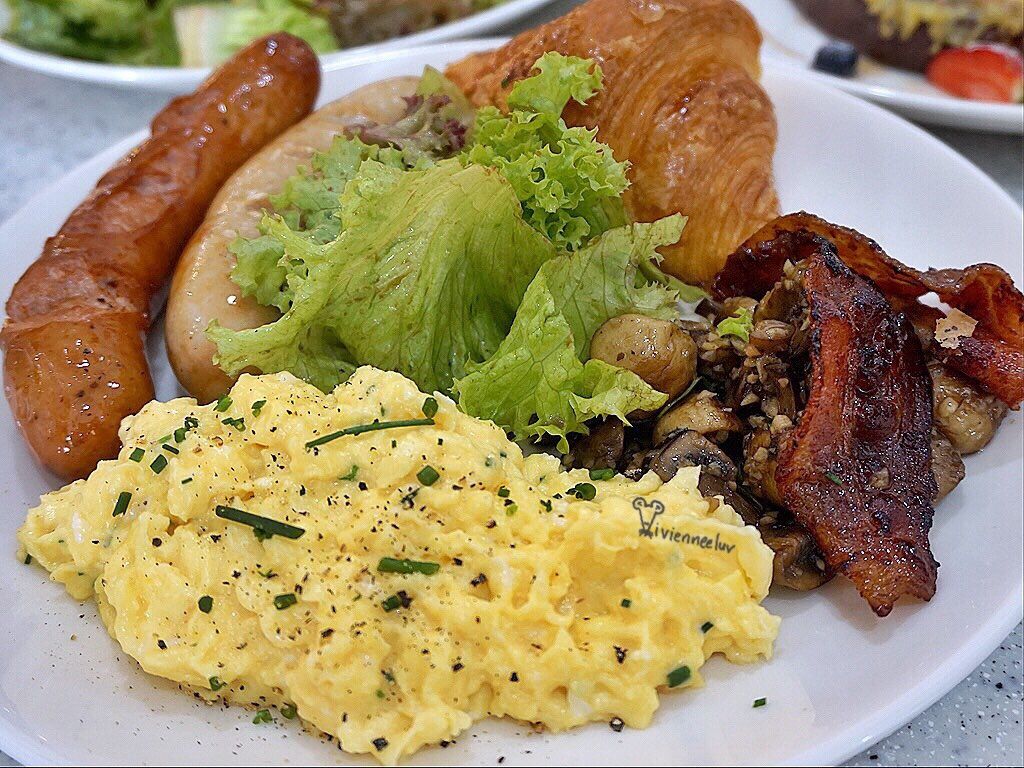 Triple B S$21 (Boufe's Big Breakfast)
Freshly baked buttery croissant served with scrambled eggs, assorted sausages, streaky bacon, sautéed mushrooms and fresh greens.
I love almost everything in this dish except for the scrambled eggs which is still not quite up there yet. Its dry, and got even drier after our photo taking :P
Brioche French Toast S$14
Homemade brioche in french toast mix, topped with fresh berries, cream chantilly and maple syrup.
Most of us love this french toast except Nikki who found the centre to be soggy.
4. Desserts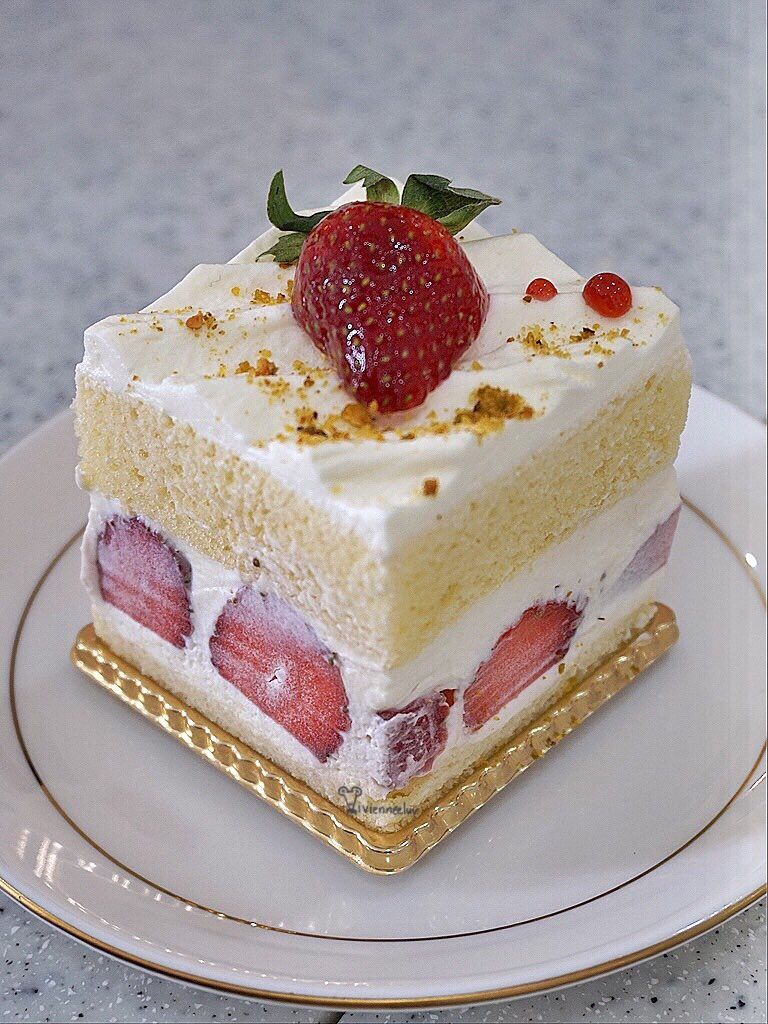 Strawberry Shortcake S$8
One of the better Strawberry Shortcake around! Sponge is soft, the cream is light and not cloying. The cream has a tinge of fruity taste but we can't make out what it is.
Chocolate Tart S$5.50
Not overly sweet nor bitter, the tart crust is alright but would prefer it to be more buttery in taste :P
Looking forward to more food outings!