HONG KONG DAY 2 - 17th December 2014 Wednesday (10°C - 15°C)
- Mcdonalds
- Honolulu Cafe
- Capital Cafe
- Jane's Beancurd
- The Peak
- Maxim's Hong Kong Day
- Madame Tussauds
- Yat Lok
- One Dim Sum
- Mobile Softee
- Lab Made
- Star Avenue
- Mcdonalds
Today is slightly colder than the previous day and we were going up to THE PEAK. Wore a Hollyhoque's thick knit top, with Uniqlo's heat-tech leggings. I even prepared shorts for this trip O.O which obviously I had no use for.
8.33am: OOTD before heading out.
In Singapore, I got to know Lirong was also travelling to Hong Kong on the same day, so we planned to meet up on Day 2 so that we can hop and share food together. So today's itinerary was planned by her because I was so busy with my work that leaves me no time to do any proper planning!
Not forgetting to do work = pick a winner from my Harry's Christmas Dinner Giveaway by drawing lots in our room before heading out.
1) MCDONALDS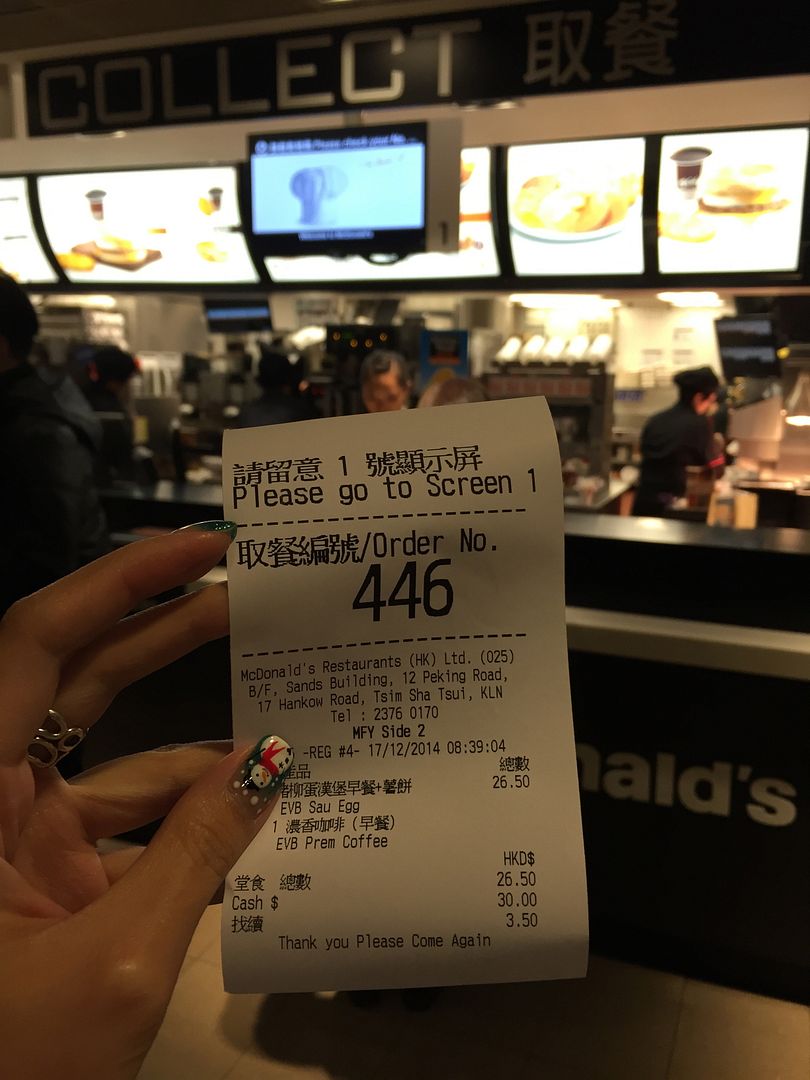 8.39am:
So we were supposed to meet Lirong & YG at 9am but her boy couldn't wake up hiak hiak, so we meeting at 9.30am instead. This leaves us time for a quick breakfast as I was hungry!
I have to say I love the ordering system in Mcdonalds Hong Kong! Place and pay for your order, you will be given a queue number. There are TV screens on 2 of the counters, wait for your number to flash on the screen. Hassle-free and efficient! Where can't our Mcdonalds have such system instead of everyone jamming up the cashiers.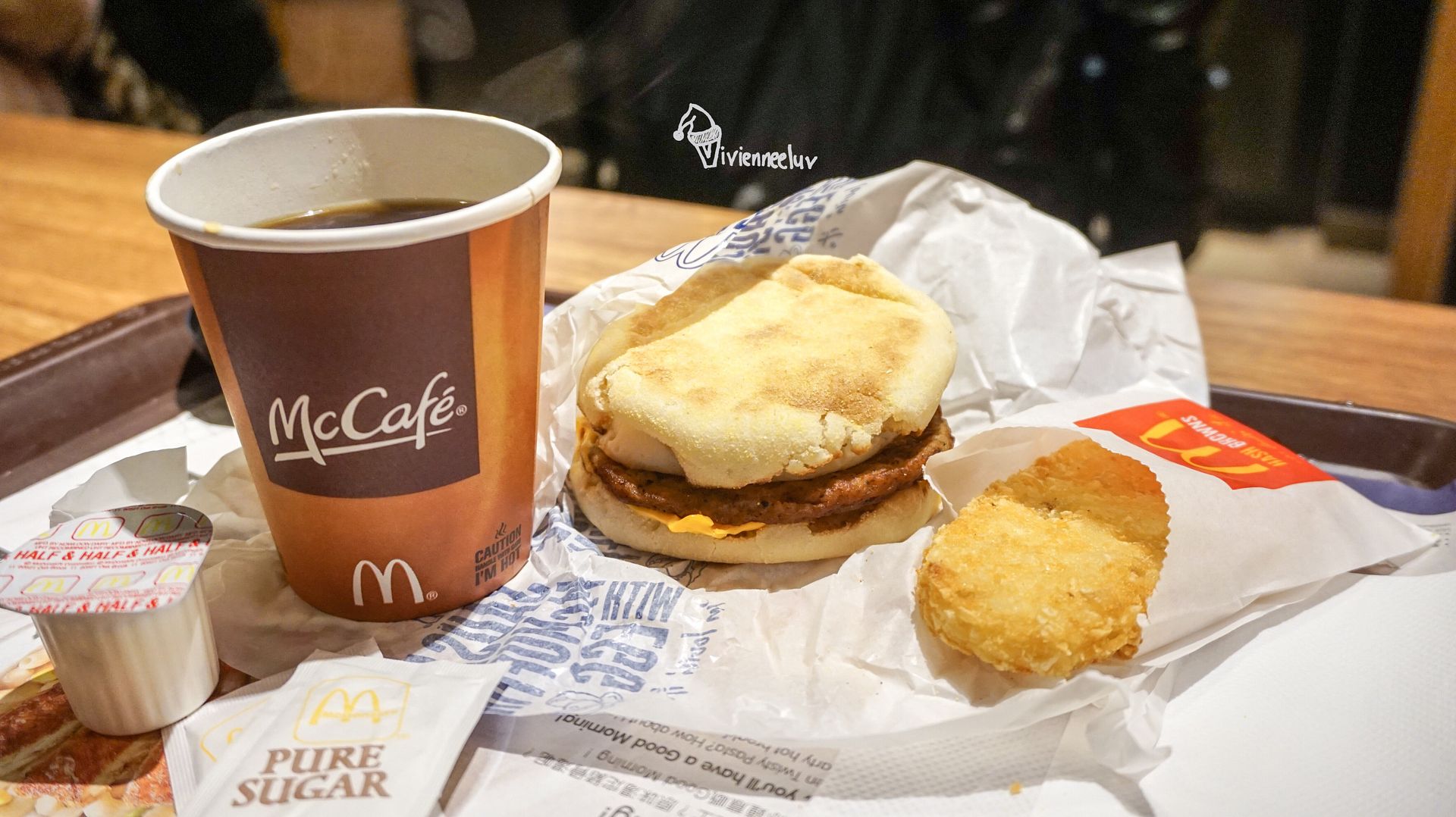 PORK MCMUFFIN with EGG + HASHBROWN + COFFEE set HKD26.50
↝ S$4.60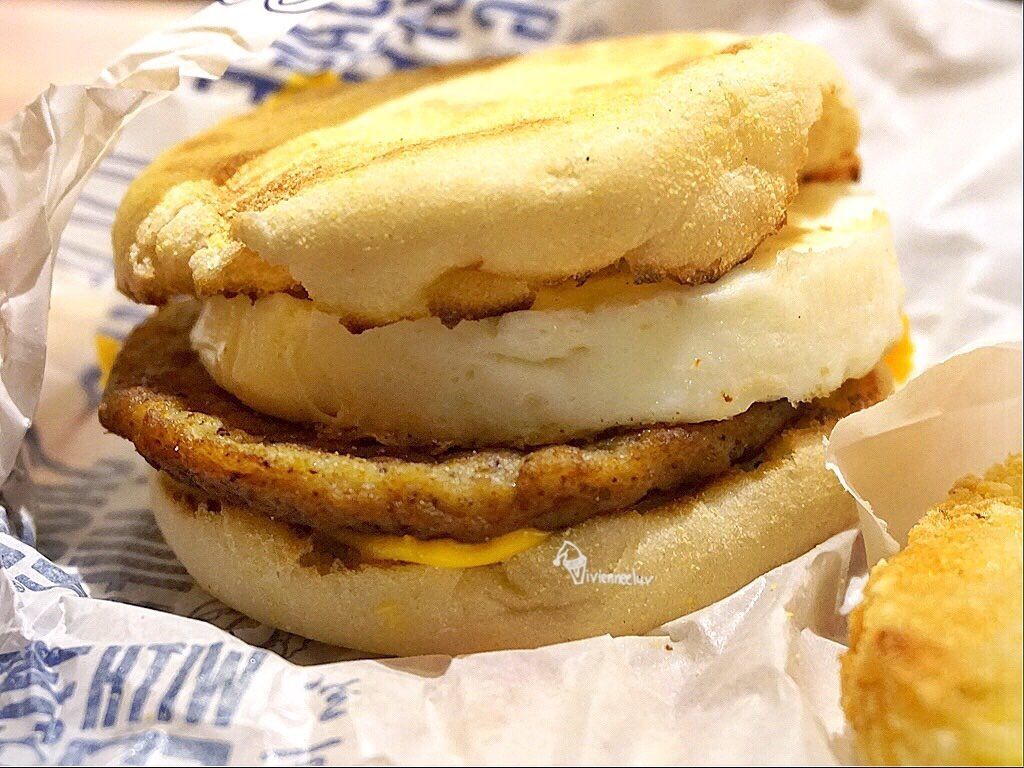 I wouldn't say it is super nice, maybe I am not a pork person, but at least must try a non halal Mcdonalds when you come to Hong Kong right?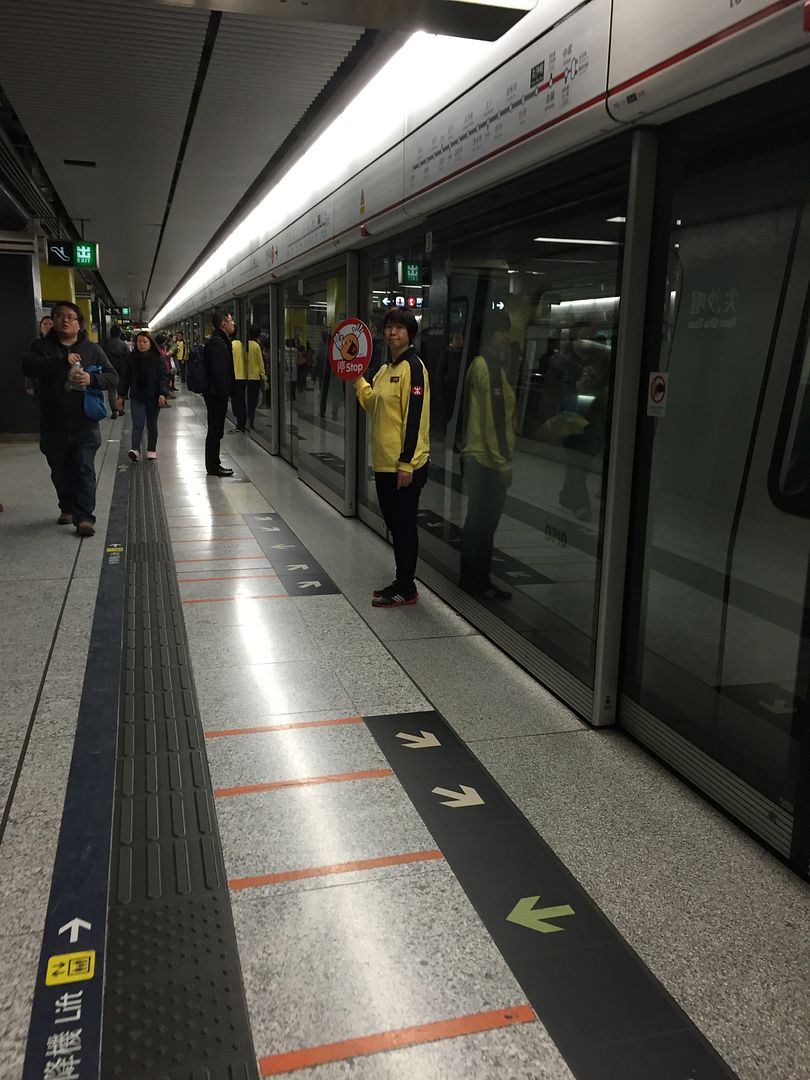 9.06am: Joining the morning madness. You don't see the crowd as a train just left. EVERY DOOR has a MTR attendant, unlike ours, 1 platform 1 attendant. They are there to control the crowd as it can get quite pack, and dangerous.
Ok, on our way to meet Lirong & YG!
2) HONOLULU CAFE
檀島咖啡餅店
G/F & Mezz Floor, 176-178 Hennessy Rd.,
Wan Chai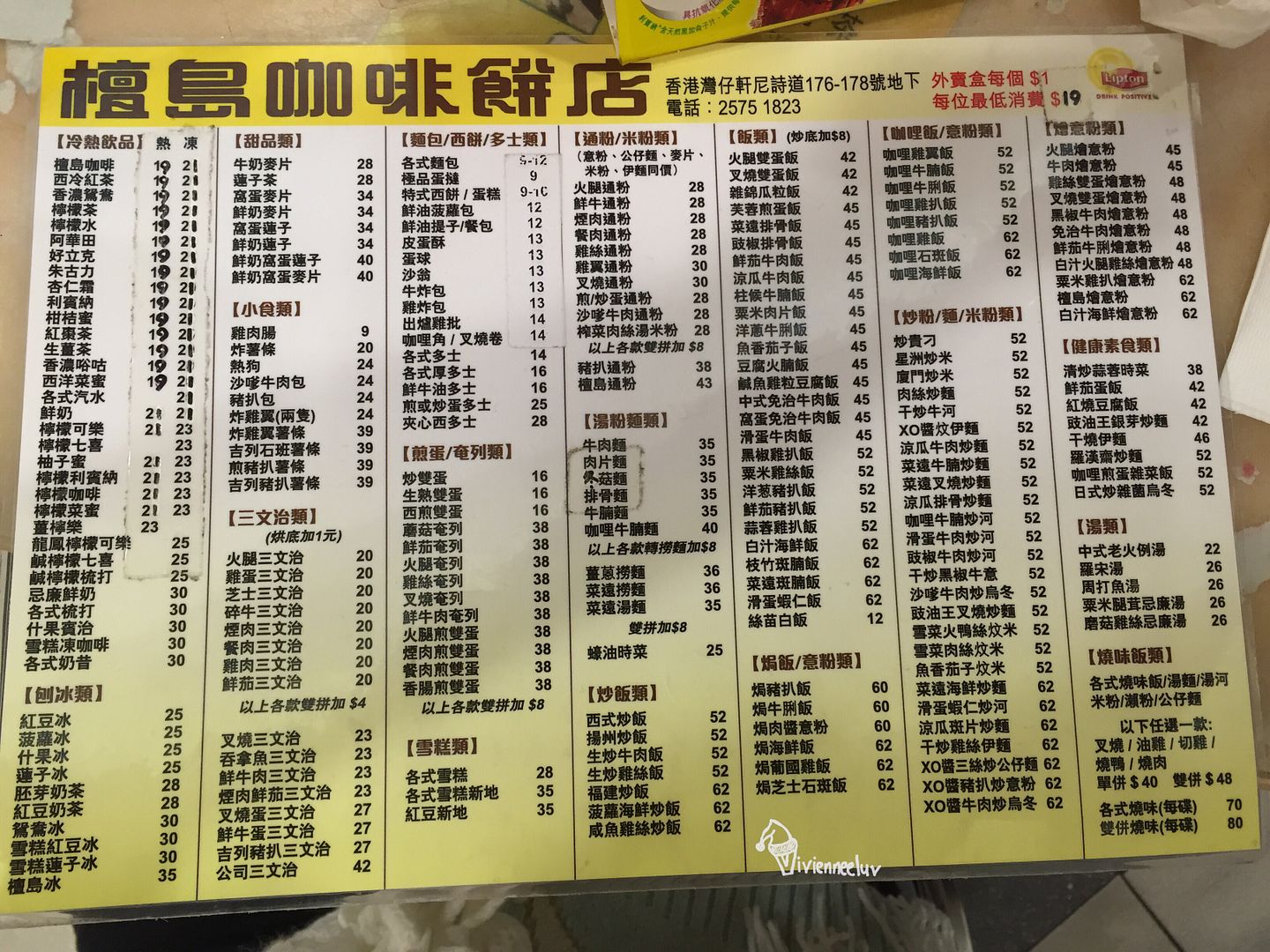 9.44am: All the chinese characters O.O
HONOLULU COFFEE HKD24 ↝ S$4.15
GINGER TEA HKD19 ↝ S$3.30
EGG TART HKD13 ↝ S$2.25
The egg tarts are so good I wished I could ta bao some to keep in my bag but this is only my 2nd stop of the day so I did not :(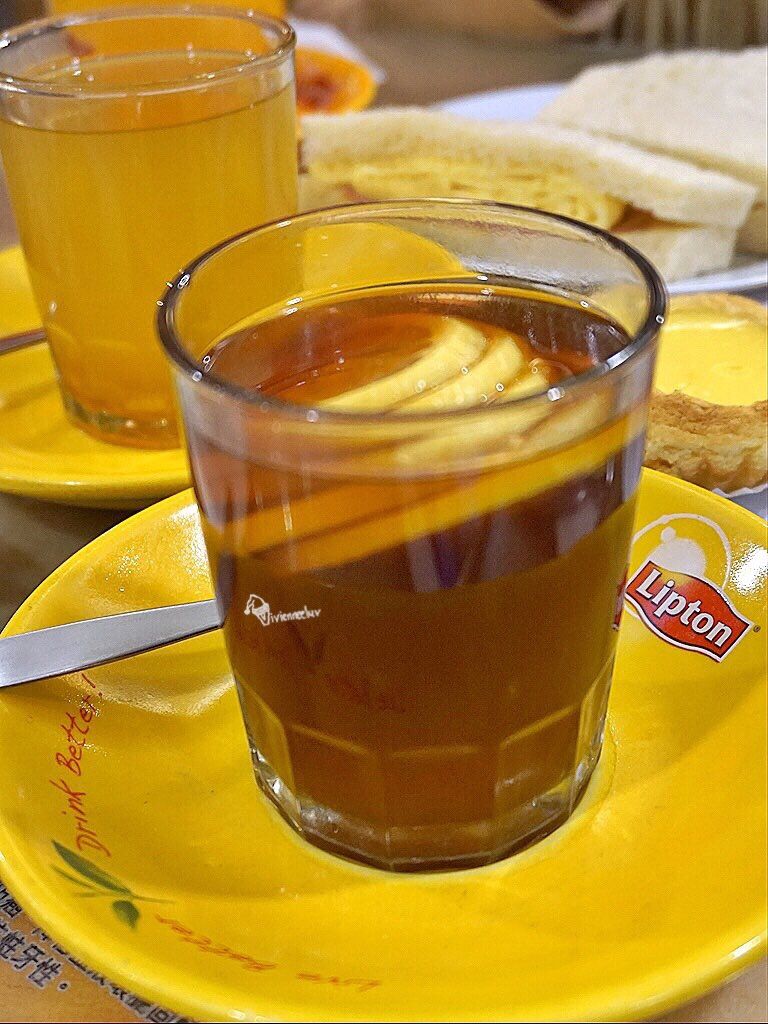 LEMON TEA HKD19 ↝ S$3.30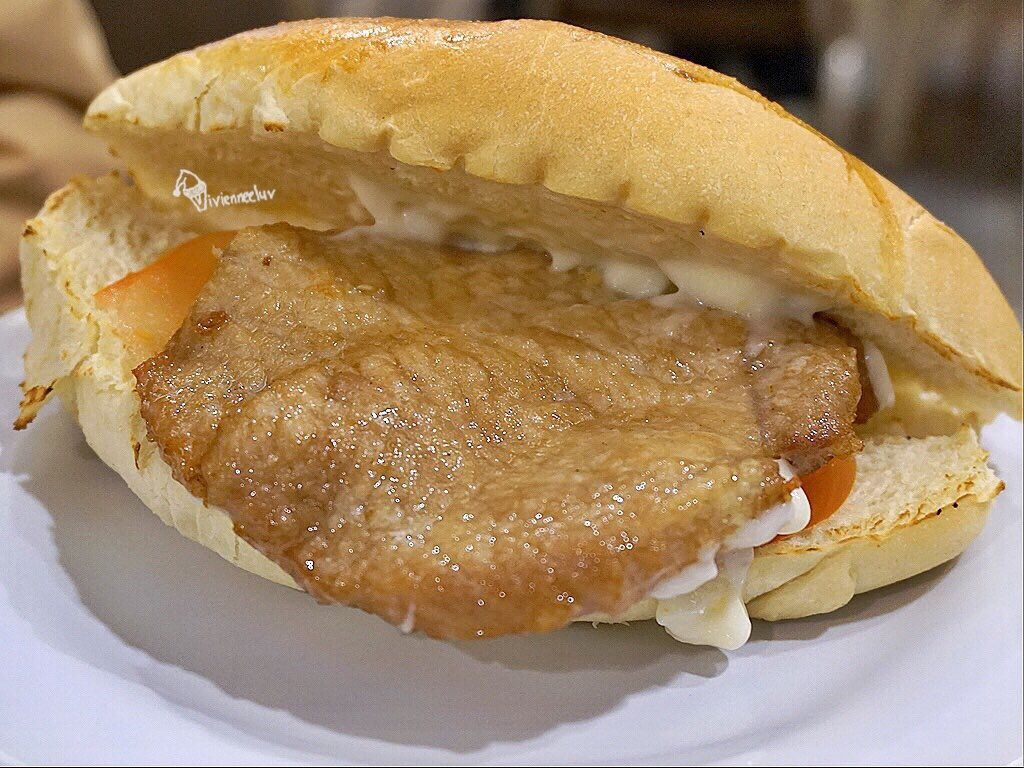 PORK BUN HKD24 ↝ S$4.15
Which I find it so-so. I guess maybe the nicer and famous ones are in Macau?
HAM & EGG SANDWICH HKD24 ↝ S$4.15
We planned to eat light here at Honolulu as we have the next stop to go! I was pinning very high expectations for the next cafe!
3) CAPITAL CAFE
華星冰室
Shop B1, G/F, Kwong Sang Hong Building, 6 Heard Street, Wan Chai
10.16am: Walked to Capital Cafe after Honolulu Cafe. Not far at all. See my boy in long pants that we bought the night before at H&M.
Love the menu in ENGLISH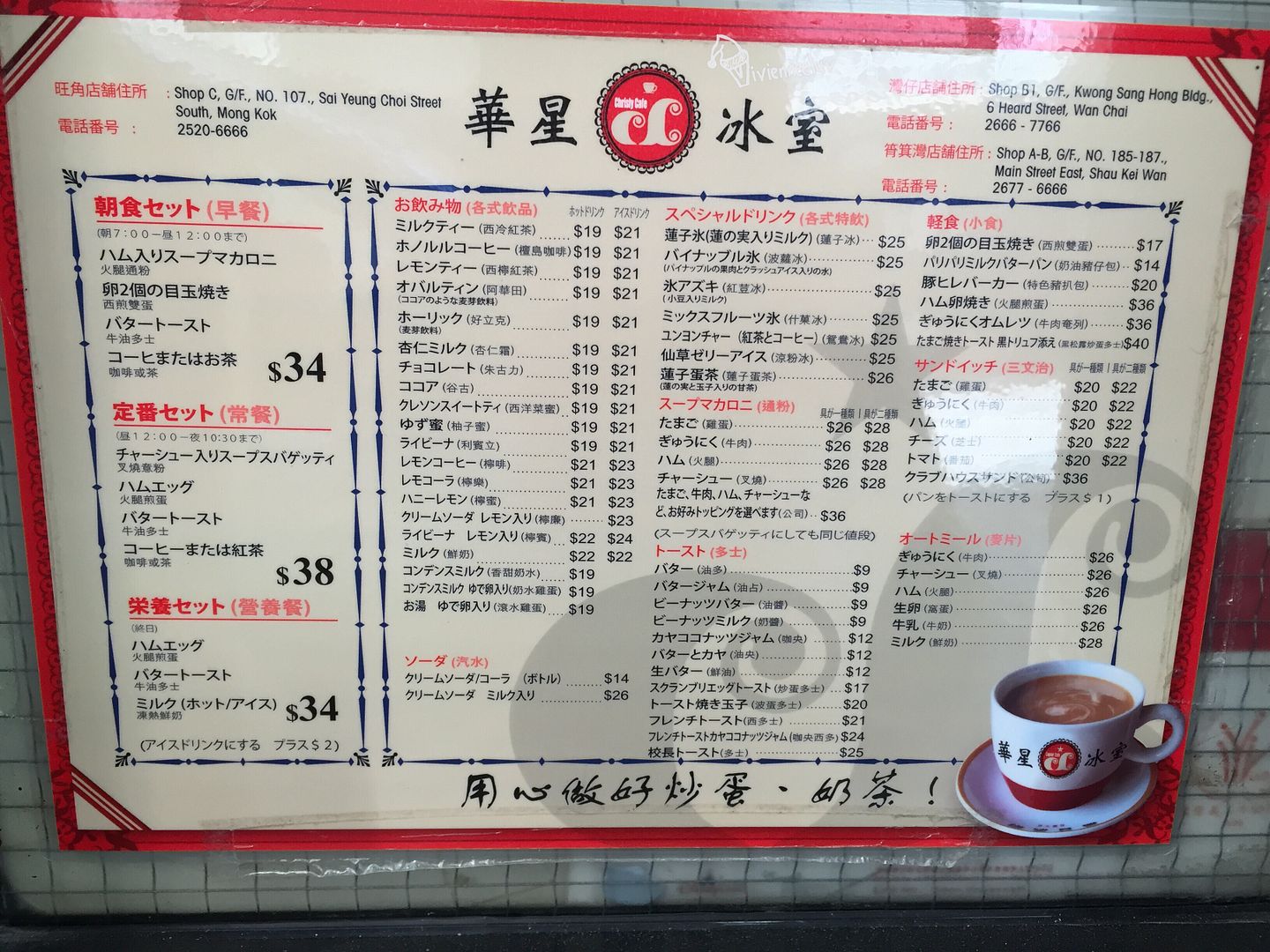 and JAPANESE!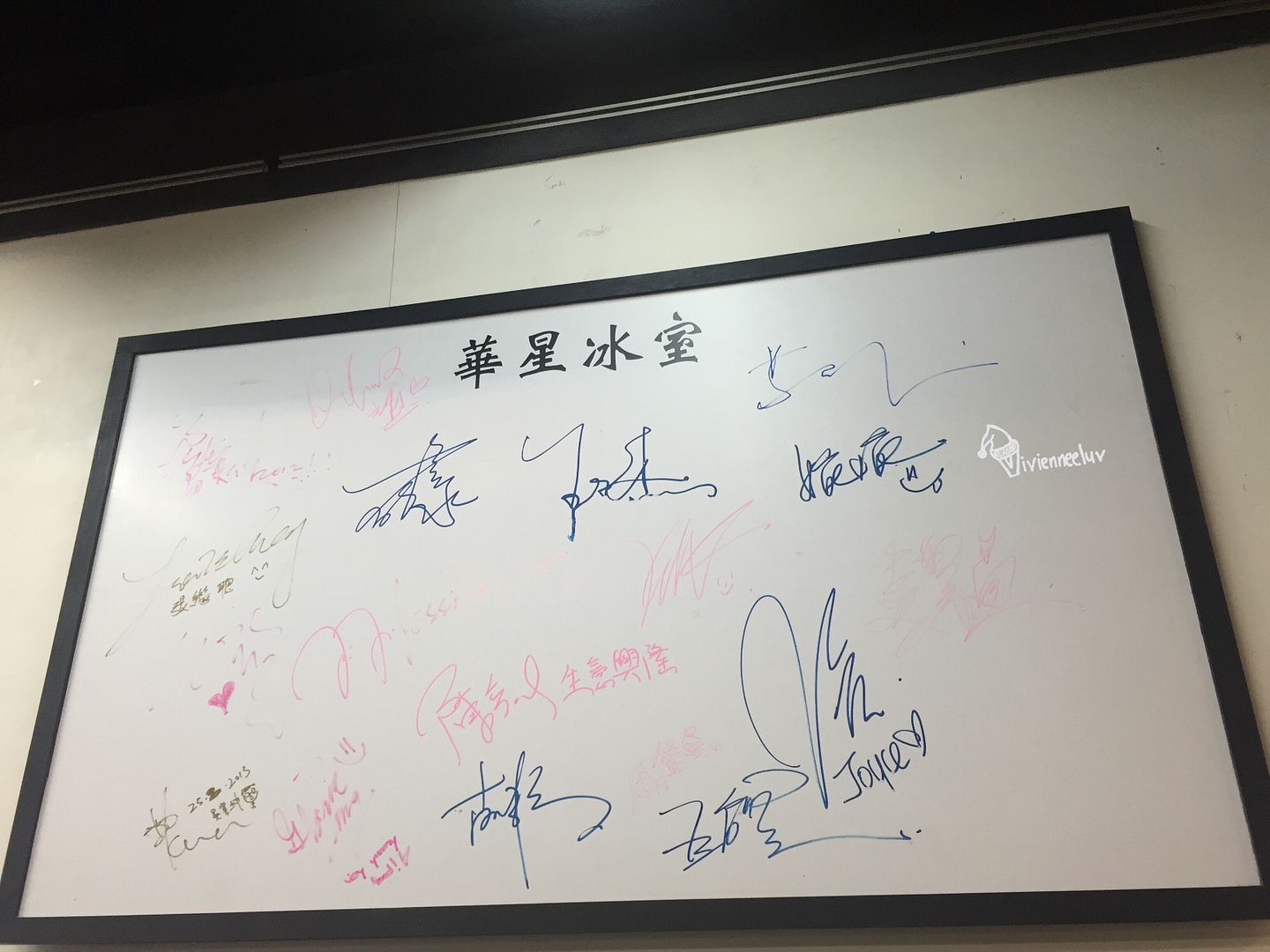 I actually don't know whats up with Capital Cafe & Levis, because the seats are ''covered'' in Levis' jeans and they serve Levis sandwich or toast.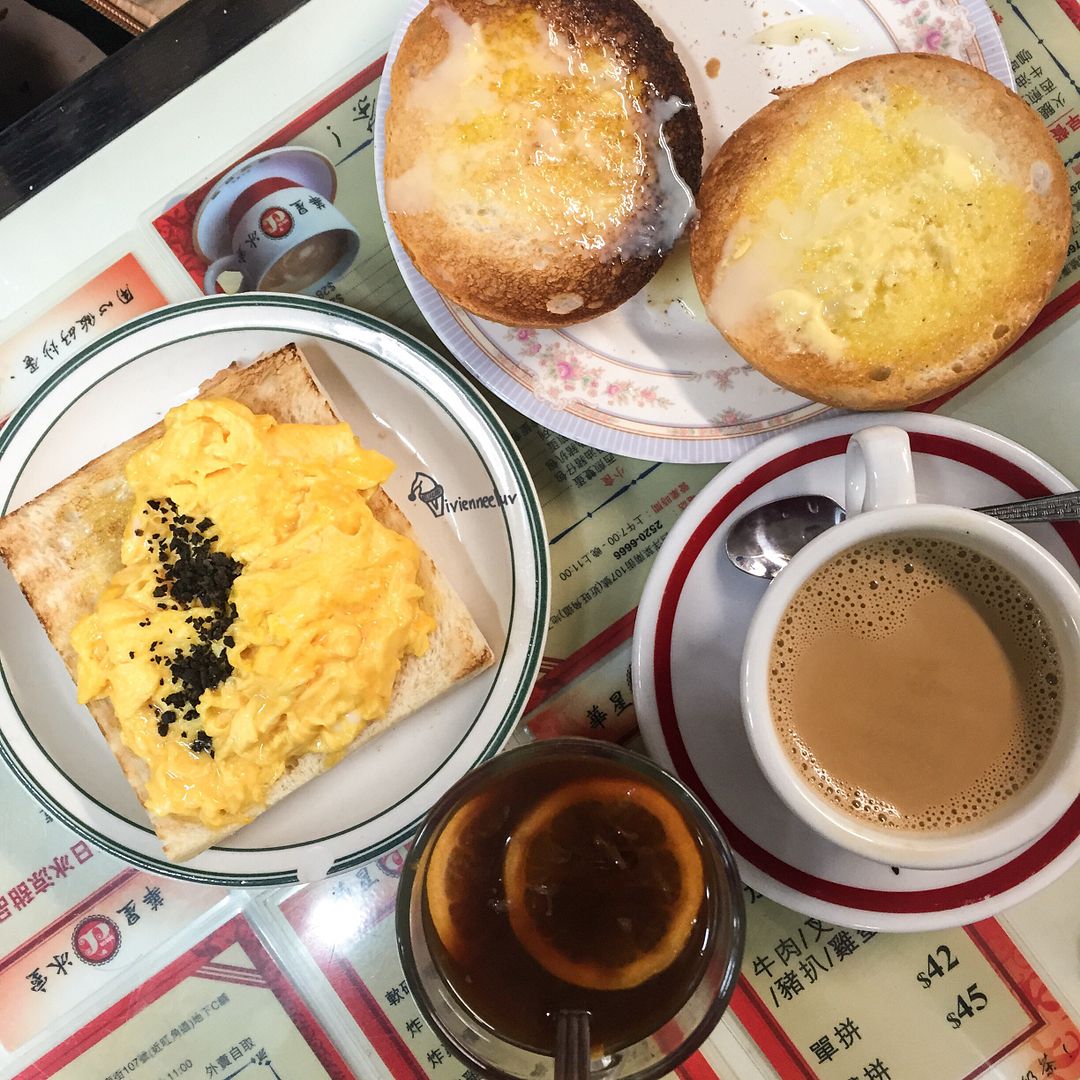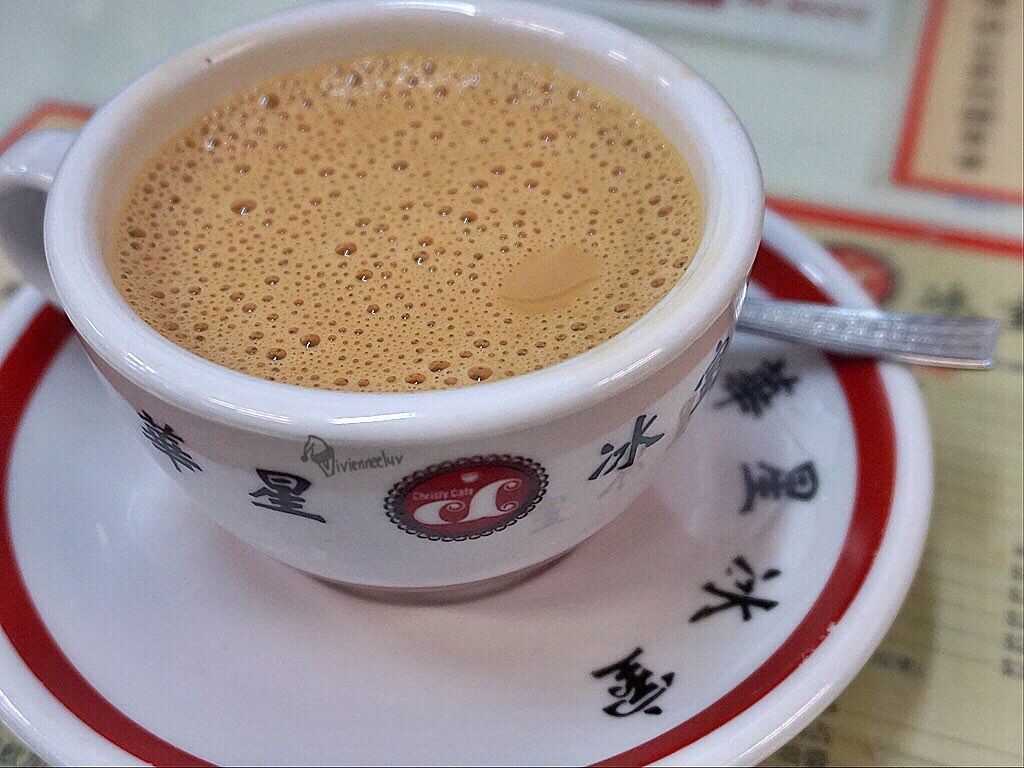 HONOLULU COFFEE HKD19 ↝ S$3.30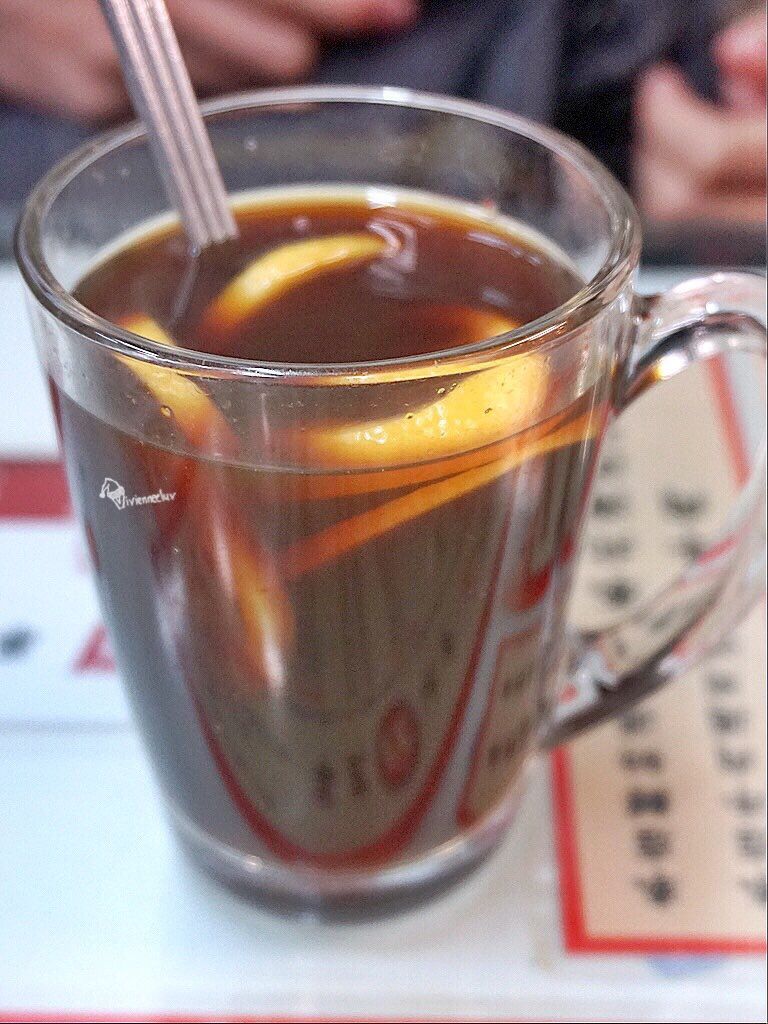 LEMON COFFEE HKD21 ↝ S$3.60
It actually taste like lemon tea. The lemon kind of cover the taste of a coffee, so it could pass off as lemon tea.
(All the hot drinks in Hong Kong comes without sugar, every table has a jar of sugar)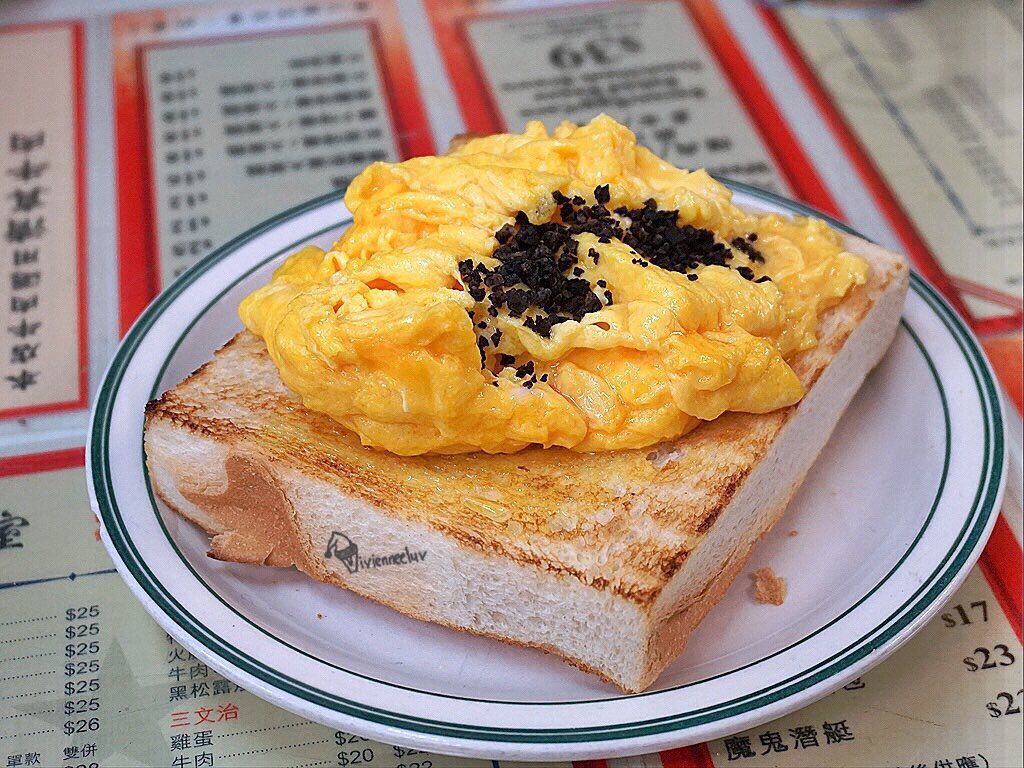 SCRAMBLED EGG WITH BLACK TRUFFLE ON TOAST HKD40 ↝ S$6.90
The highly raved scrambled egg with black truffle. I think when I posted this on Instagram, some of my friends died. LOL! Most of the people recommend Capital Cafe to Australian Dairy Farm.
As this is my first time, I find them both equally good :P sorry to be of not much help. JUST EAT BOTH.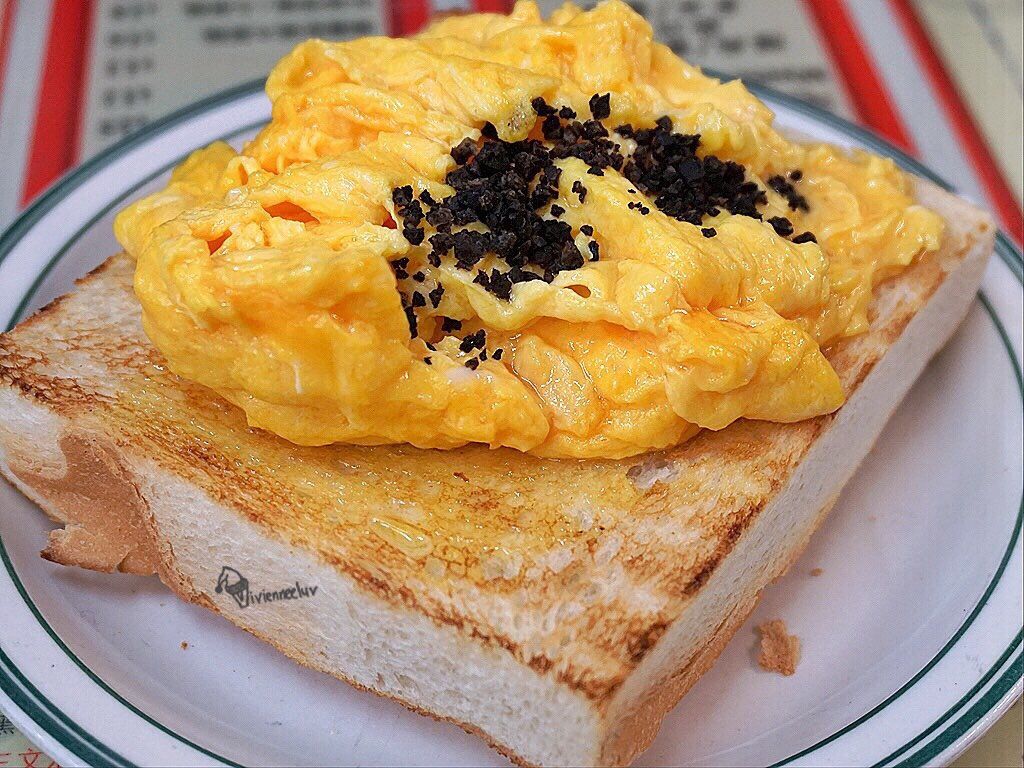 Deserve another picture.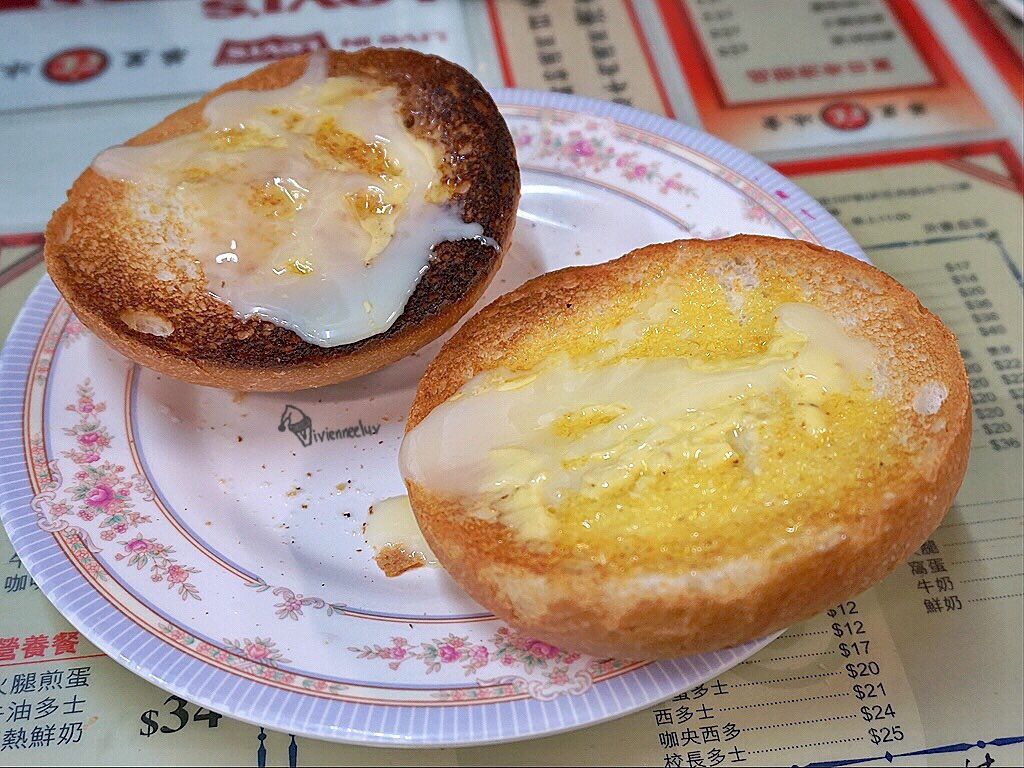 TOASTED FRENCH BUN HKD14 ↝ S$2.40
Still prefer Tsui Wah's french toast that we ate on Day 1!
Continue on our journey to the next stop!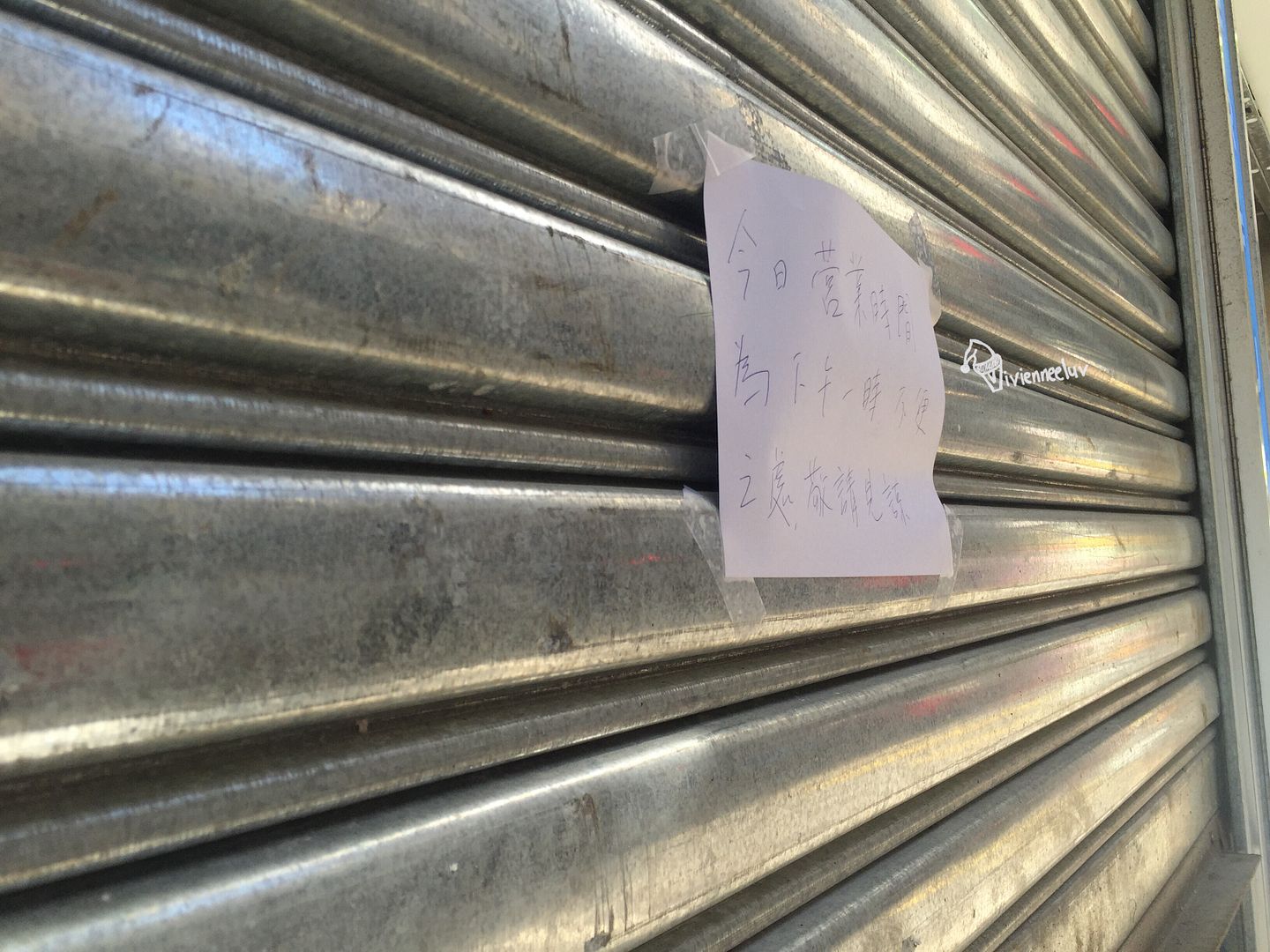 11.08am: Walked to Oddies Foodies but it only opened at 1pm! :(
The week before we go Hong Kong, I checked out Oddies Foodies' Instagram and seemed like the owner operate alone or with only 1-2 staff, so that week the owner wasn't feeling well so on some days they were closed, on some days they opened later. So do check their Instagram for updates.
But today they did not update, so we arrived to see this paper pasted on the shutter. So sad, we decided to head to The Peak.
4) JANE'S BEANCURD
珍豆漿豆腐花專門店
G/F, 181A Wan Chai Road,
Wan Chai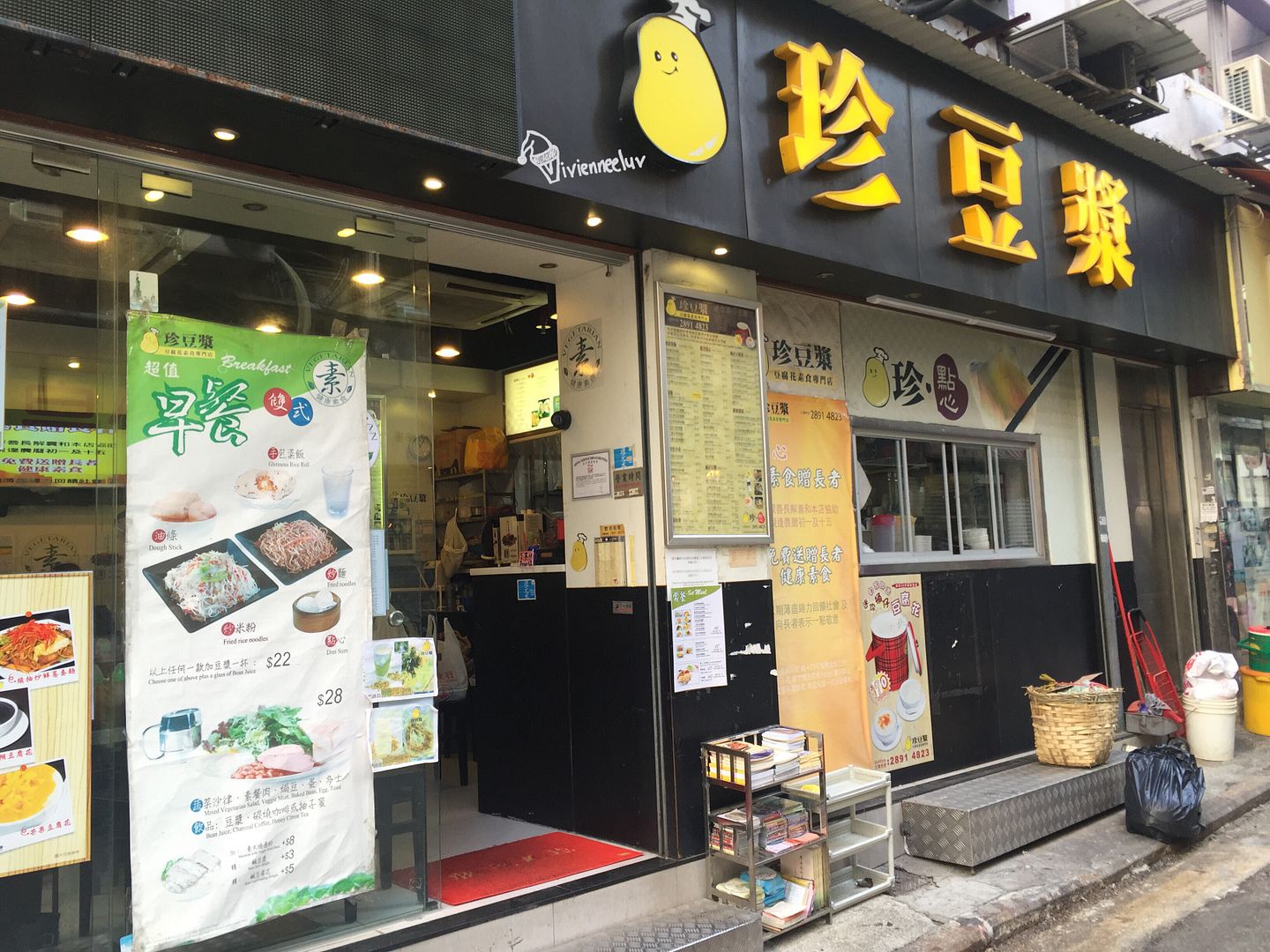 11.10am: Suppose to leave but K spotted this shop! Finally found a shop selling bean curd with orange sugar!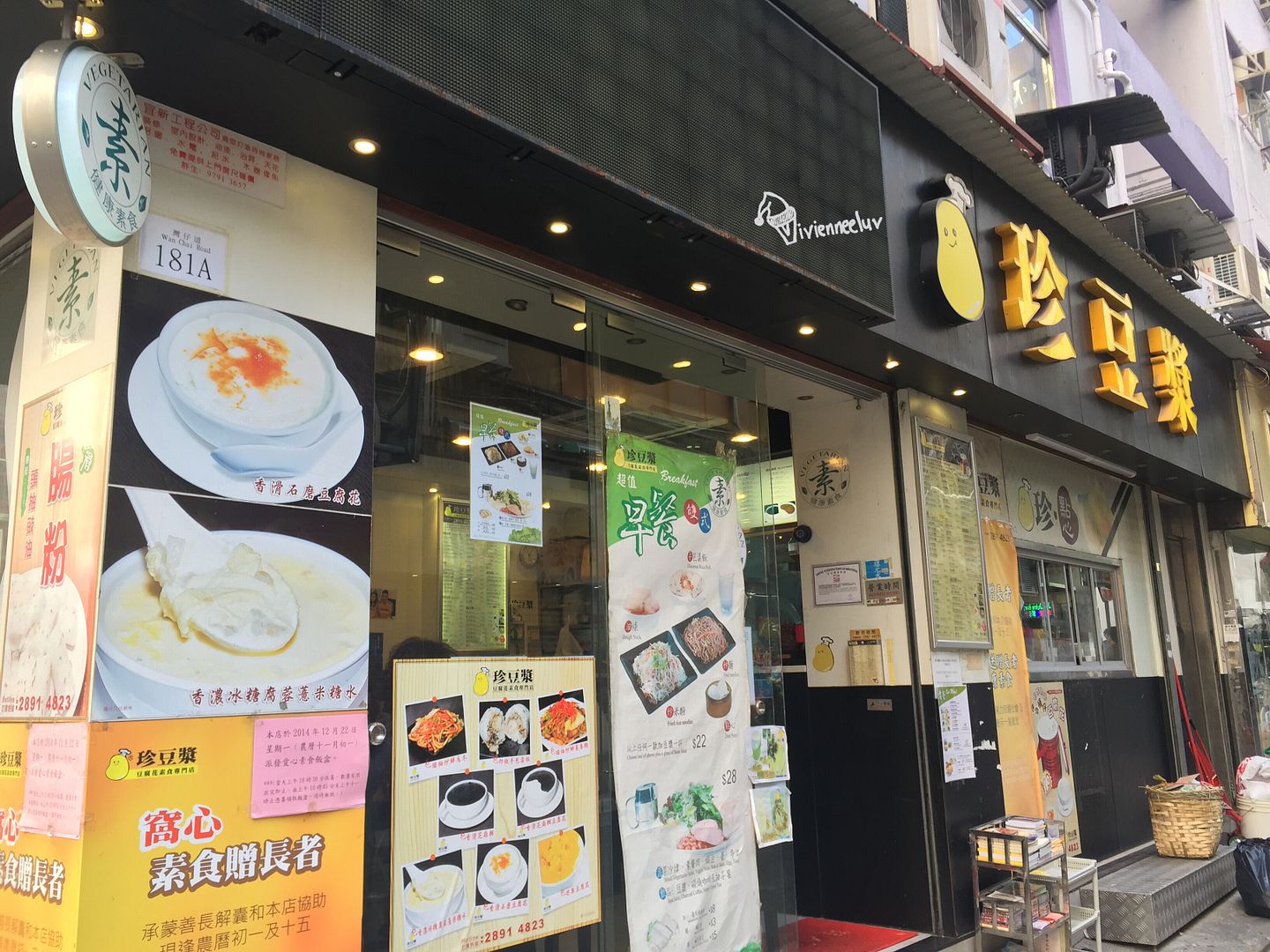 Don't the picture of bean curd looks tempting to you?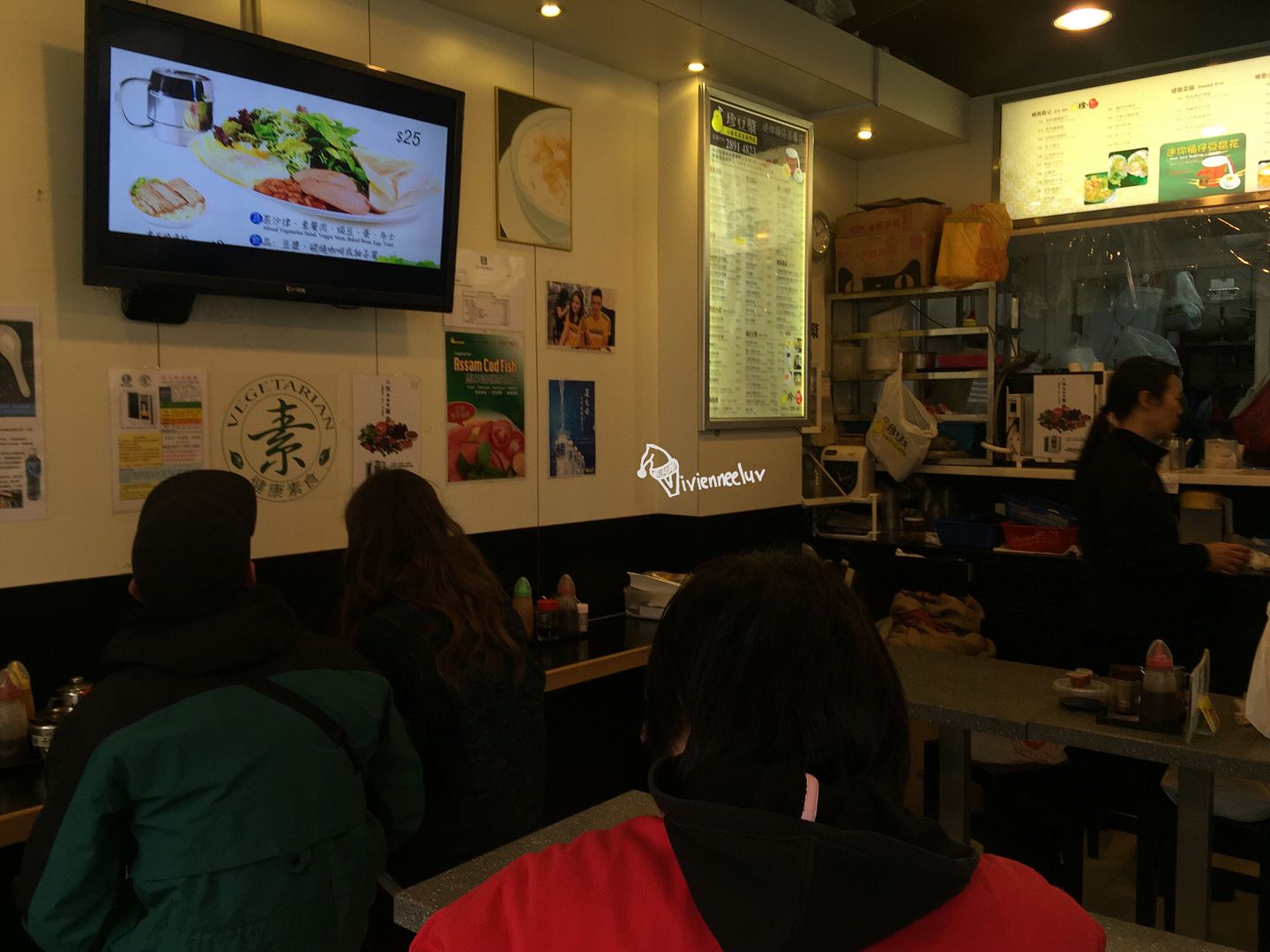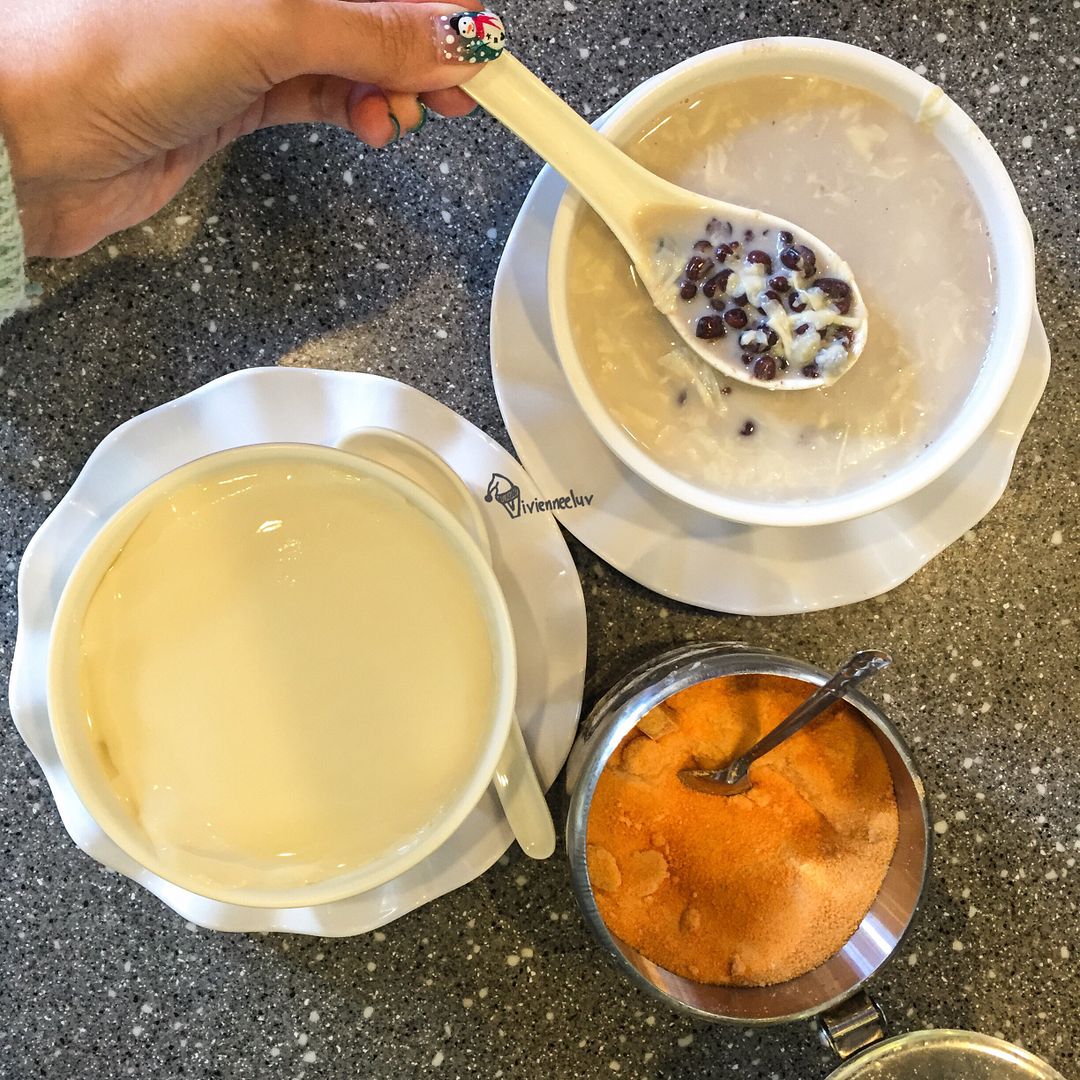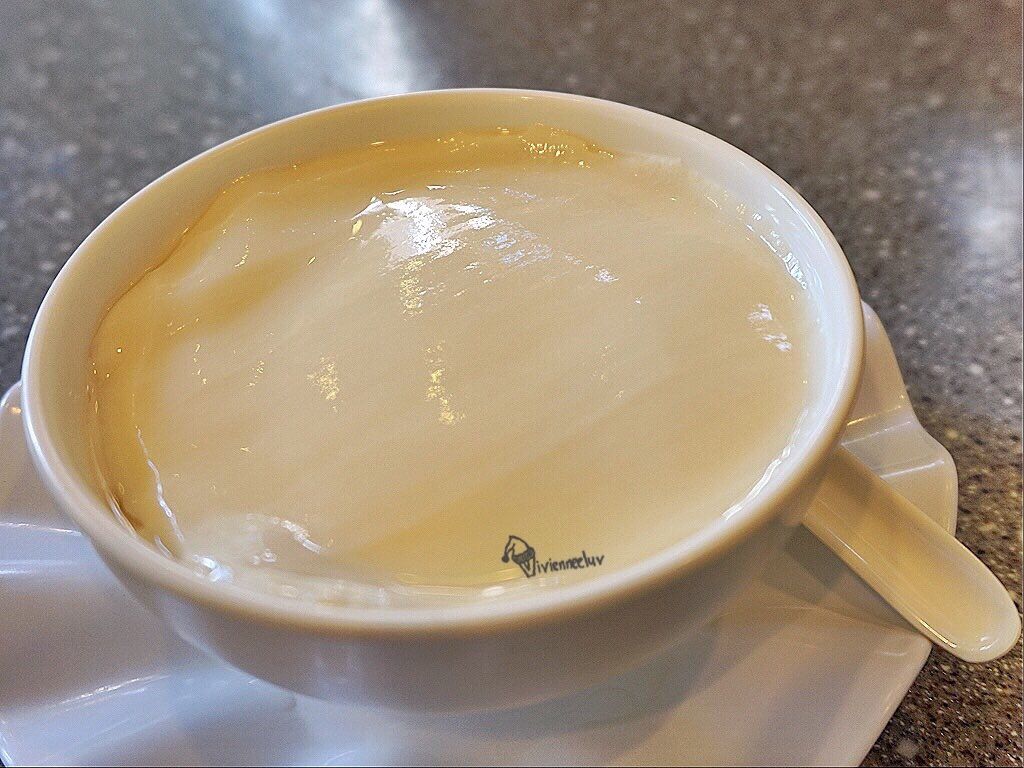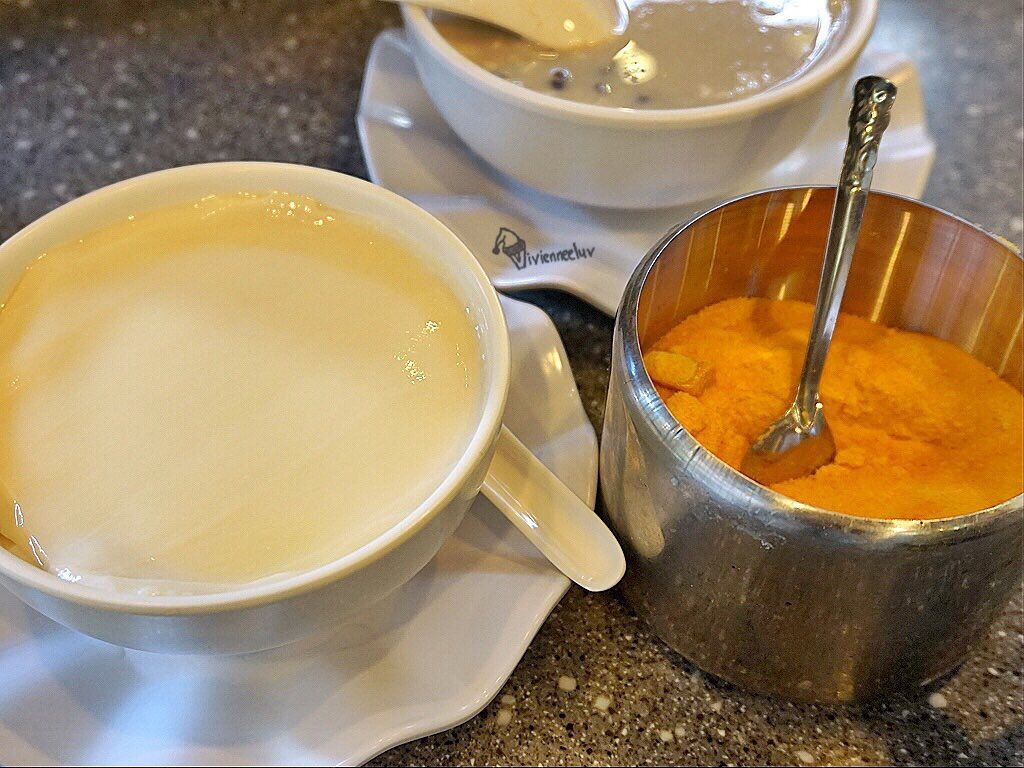 KANGEN WATER BEANCURD HKD13 ↝ S$2.25
Usweetened beancurd, served plain. You may add sugar syrup or this orange sugar as you like!
Added a teeny weeny bit just in case my dining companions didn't like it.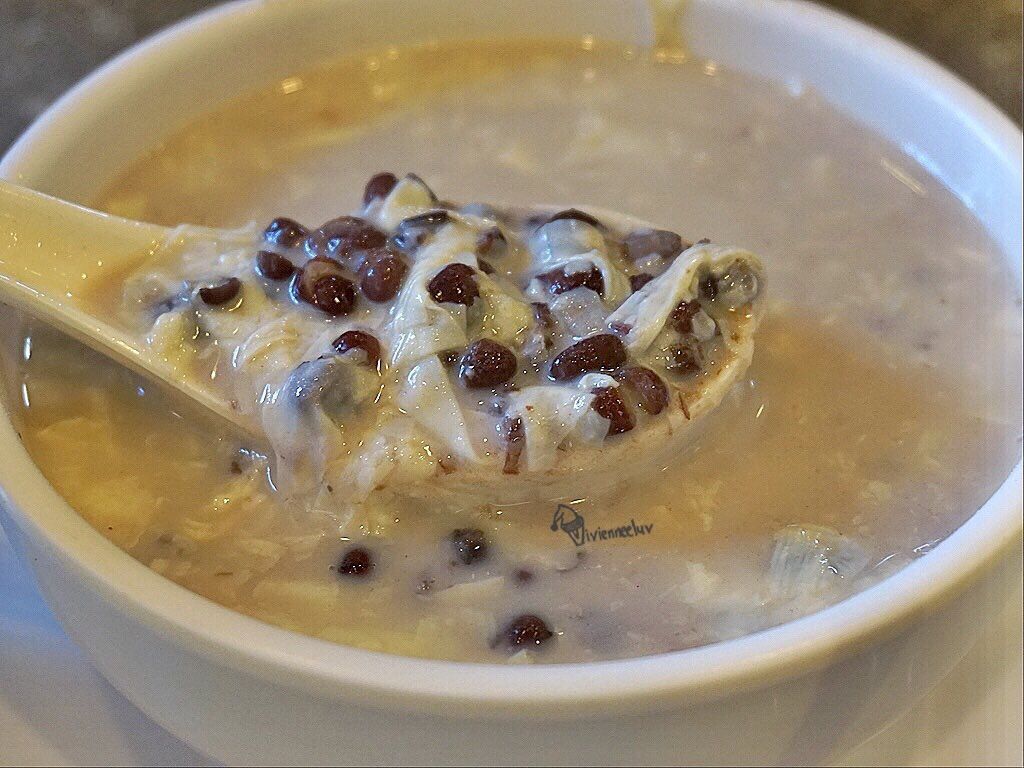 BEANCURD & RED BEAN MASH with COIX SEED HKD23 ↝ S$3.95
Also unsweetened, now I know why I seldom see fat or plump Hong Kongers. Don't take too much sugar! However this is not to my liking.
Took a train to Central and walk to The Peak!
5) THE PEAK
33 Garden Road, Central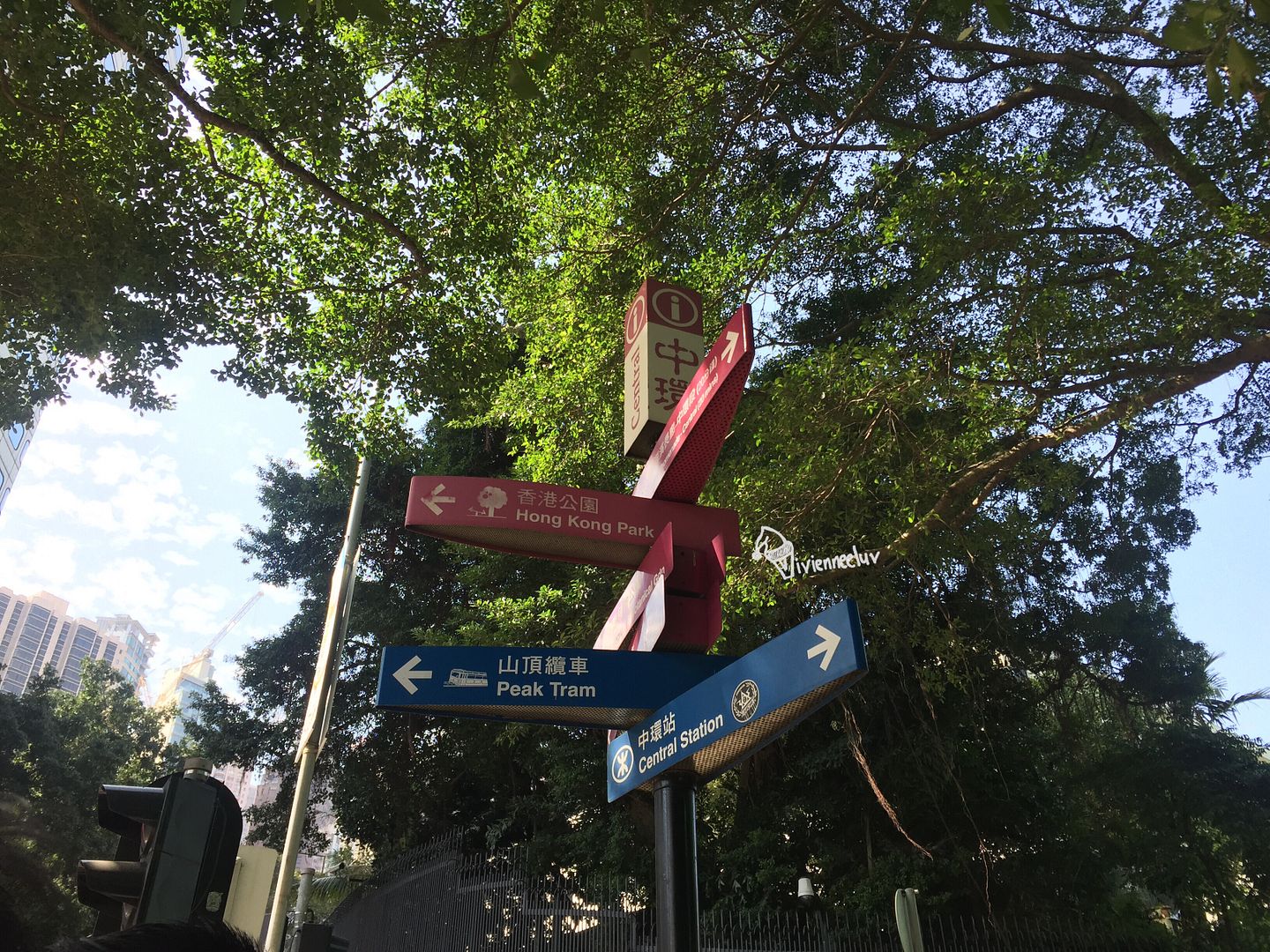 12.07pm:
Back in Singapore, Lirong told me to book The Peak tickets online.
So we purchased:
PEAK TRAM + MDM TUSSAUDS ADMISSION TICKETS HKD530 ↝ S$91.40 for 2 pax
.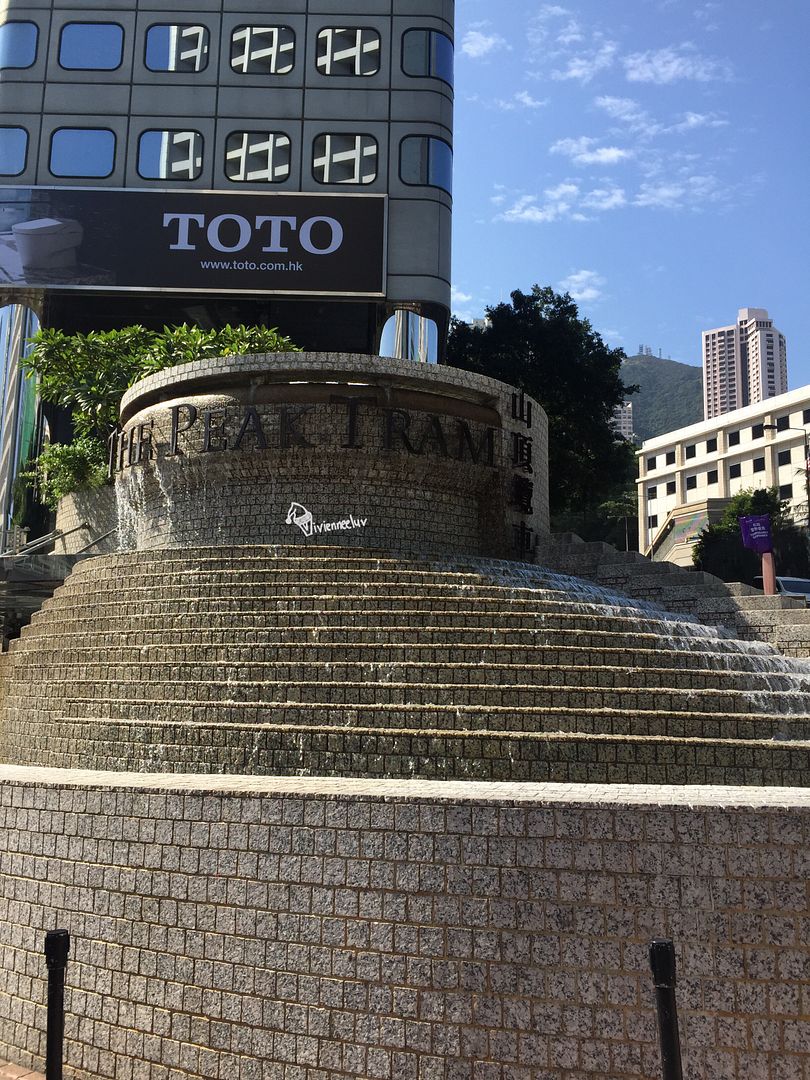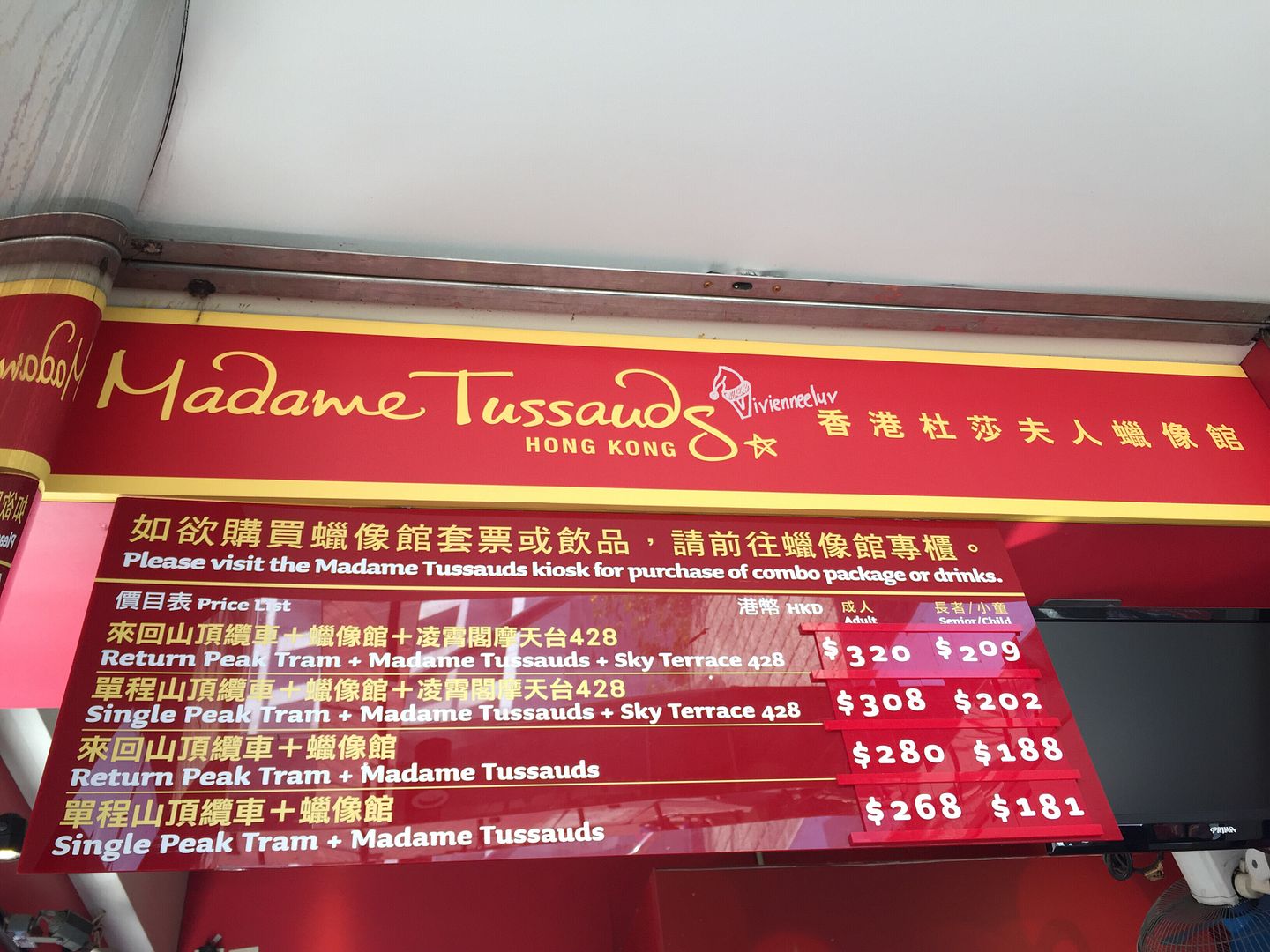 Saved HKD30 ↝ S$5.20 by booking online.
12.15pm: After redeeming our tickets at the counter, we were off to wait for the tram!
The track
12.33pm: The tram is here and we were the last few to board and so there are no more seats, the floor of the trams are curvy which makes it hard to walk, might even fall if you are not careful.
We were standing and holding on to the handle of the seats, when 2 IRRITANTS told us to move and stand 2 arms-length away because we are blocking them and they want to chit chat. REALLY?? But K said ''we also need to chit chat'' MUAHAHA!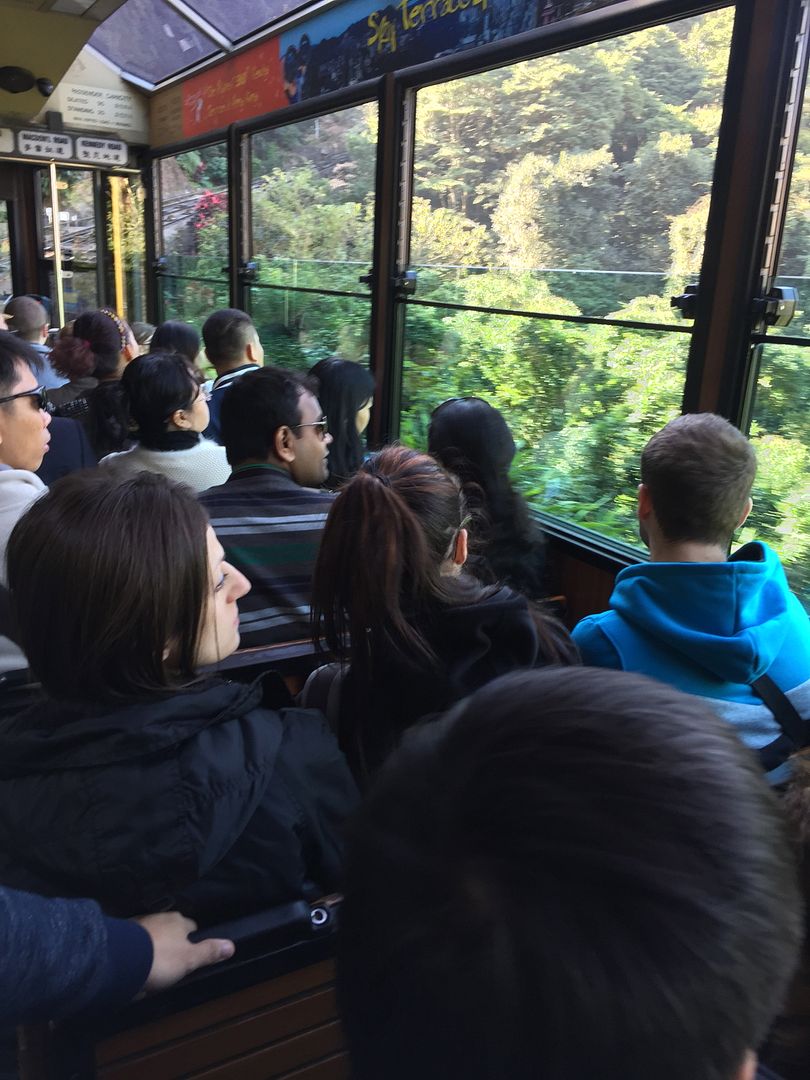 Yea, me standing and snapping pictures but a while later, I couldn't do so, because the tram goes up the hill lil 45 deg, I have to hold on to my dear life because I might just fall onto the man beside me.
Now the curvy floorings come into good use, prevents me from falling.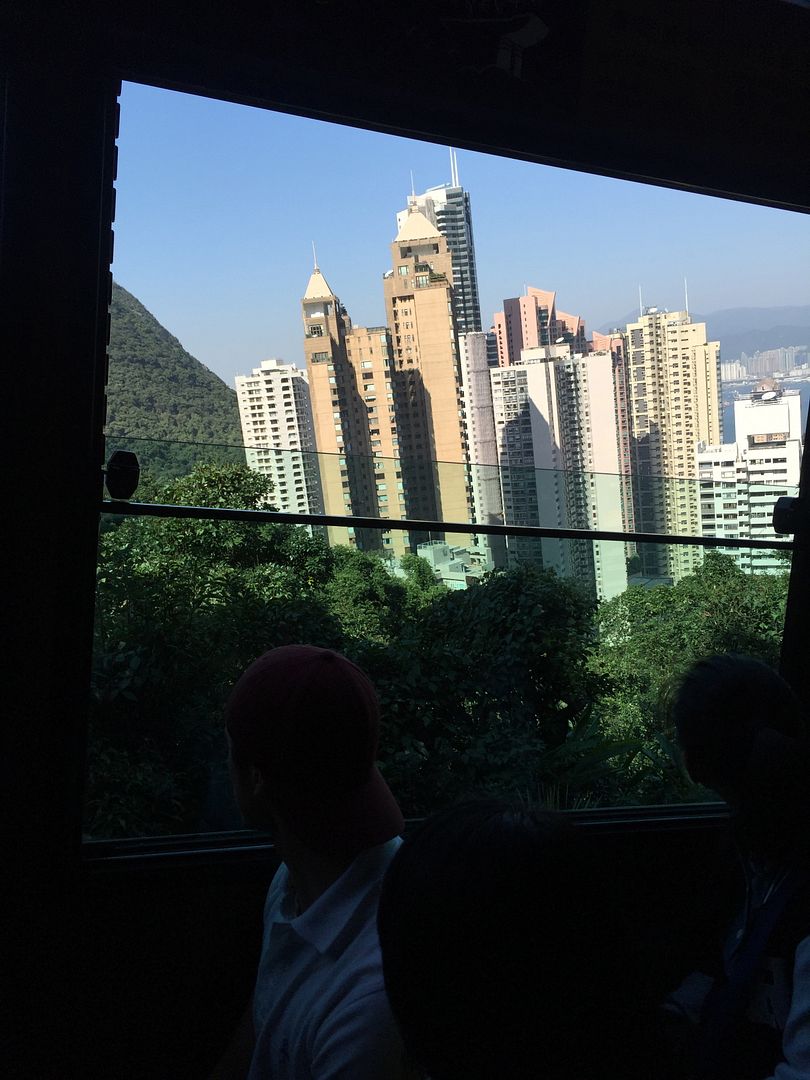 Last shot before we go steeper…..
After we alighted, we head all the way upstairs, then we realised our tickets do not include the admission to the Sky Terrace 428. Sky Terrace 428 is the famous viewing area that people always take pictures at.
The Sky Terrace 428, the highest viewing platform in Hong Kong offering a stunning 360-degree panoramic view across the Hong Kong. Whether you or your guests visit The Peak in the morning, afternoon or nighttime, The Sky Terrace 428 is a scenic spot that could not be missed!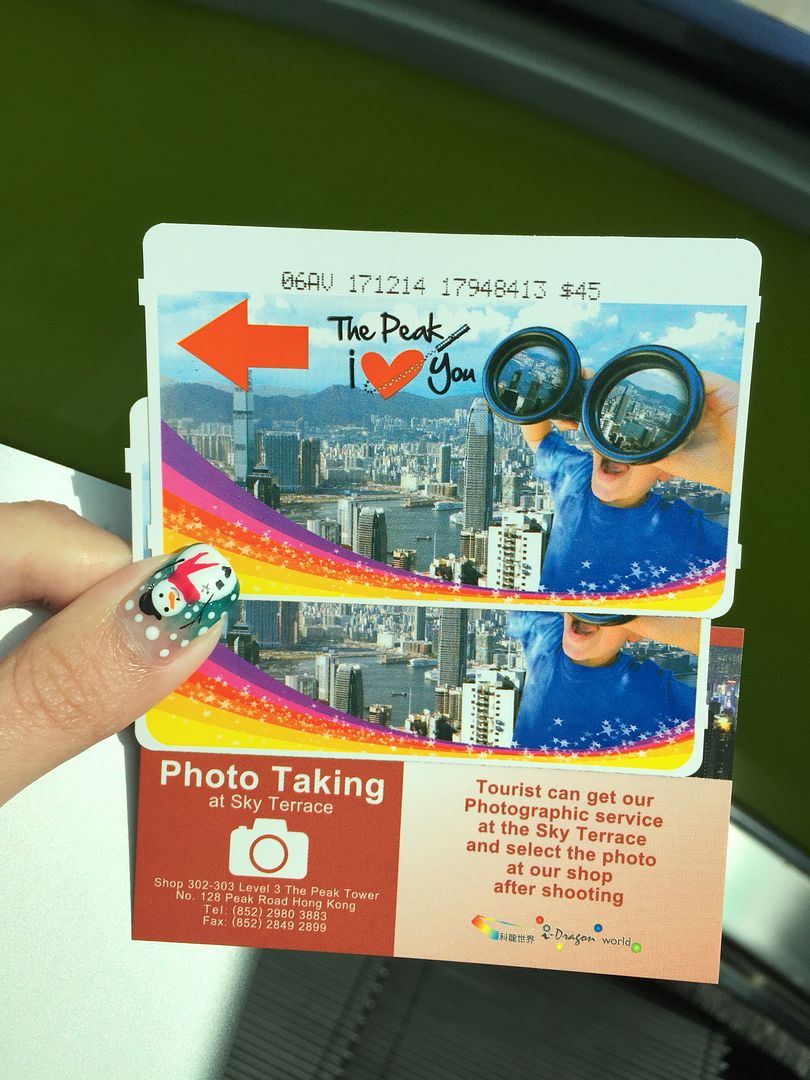 1pm: Purchased our Sky Terrace 428 tickets HKD45 ↝ S$7.75 per person and up we go!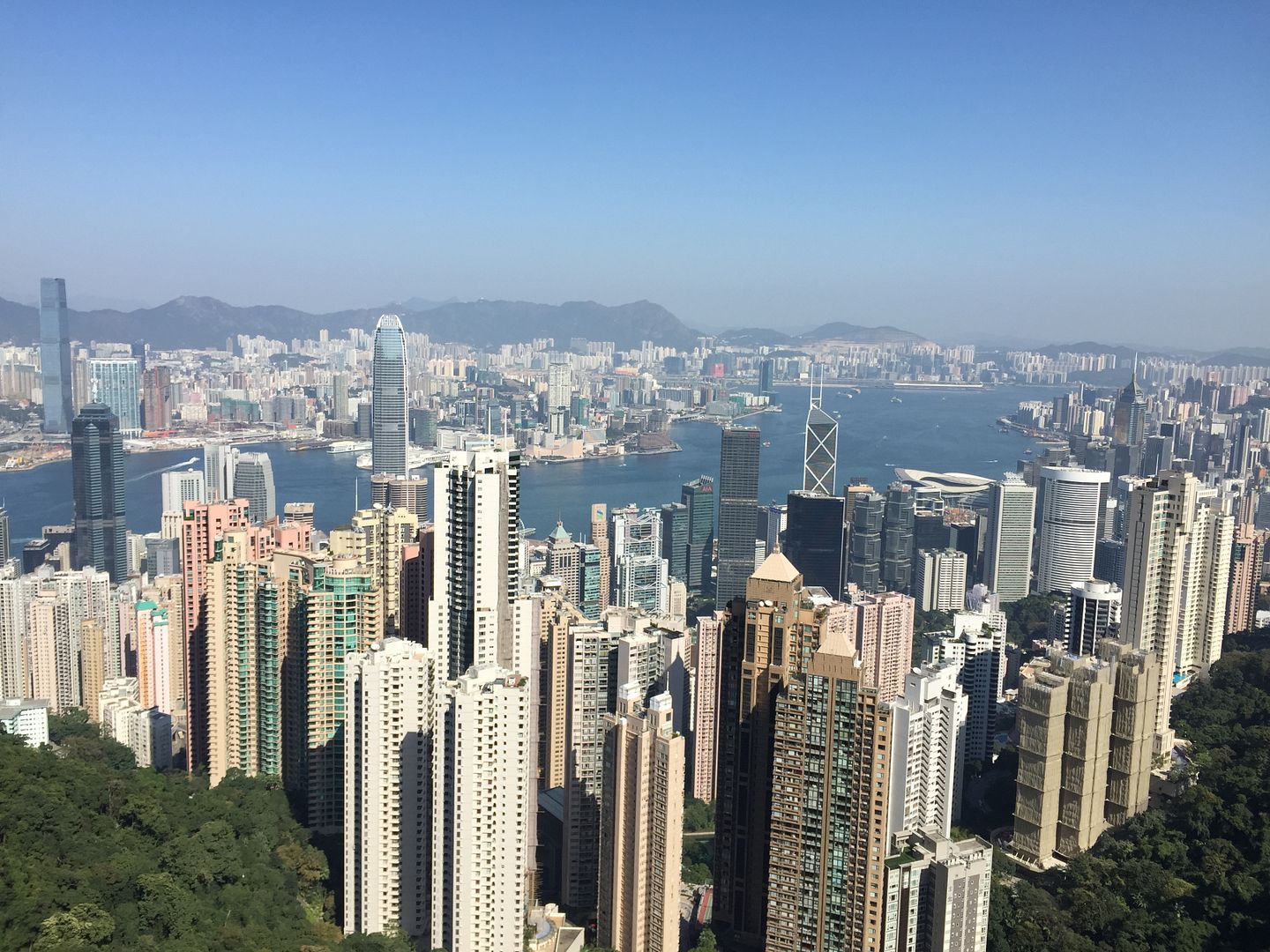 1.02pm: The view is superb. It was cold and windy, but I am so glad we chose this timing to be up here as it is the NOON SUN. Felt a bit of warmth from the sun.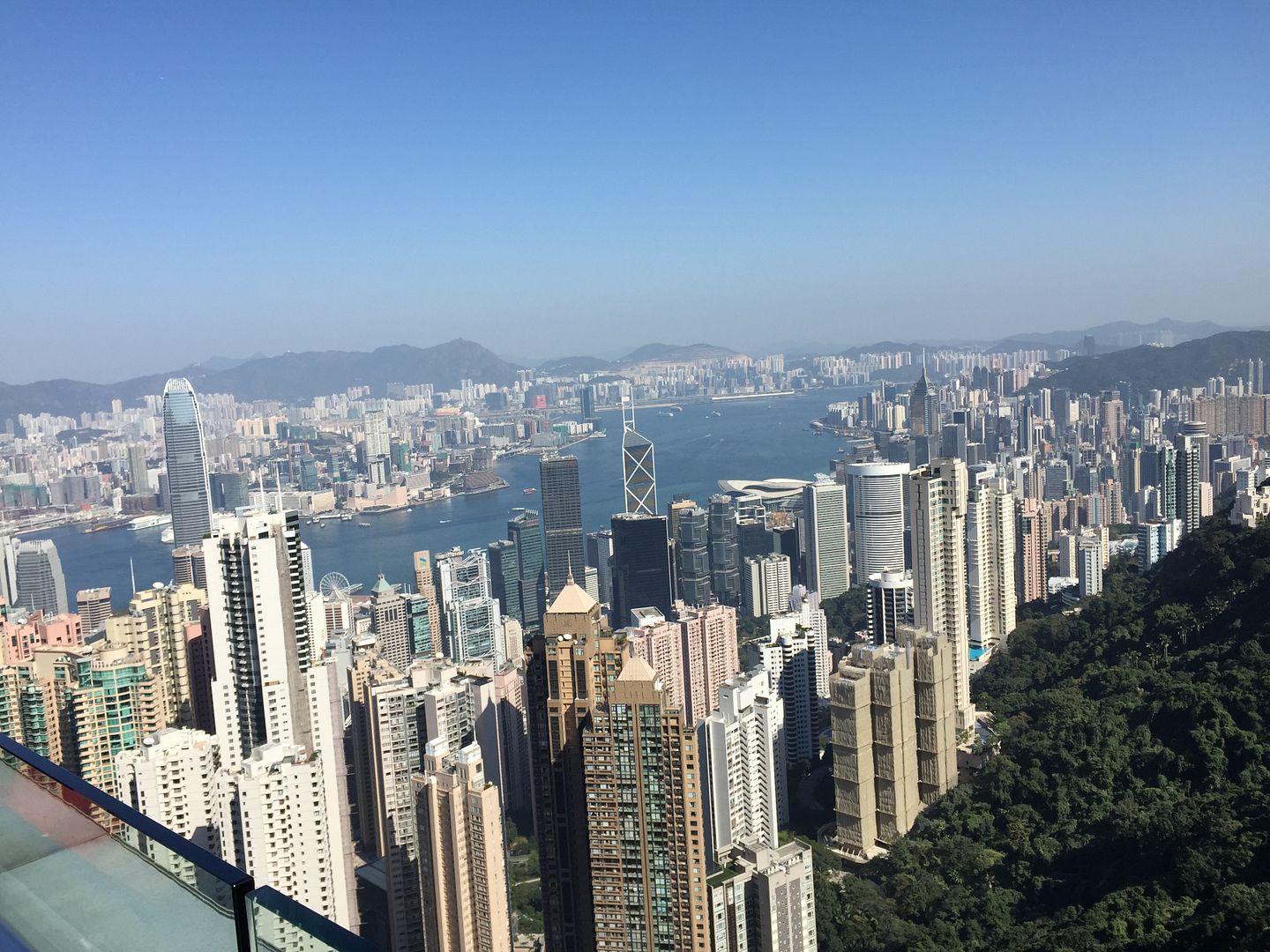 So sunny (but windy) that I cannot open my eyes!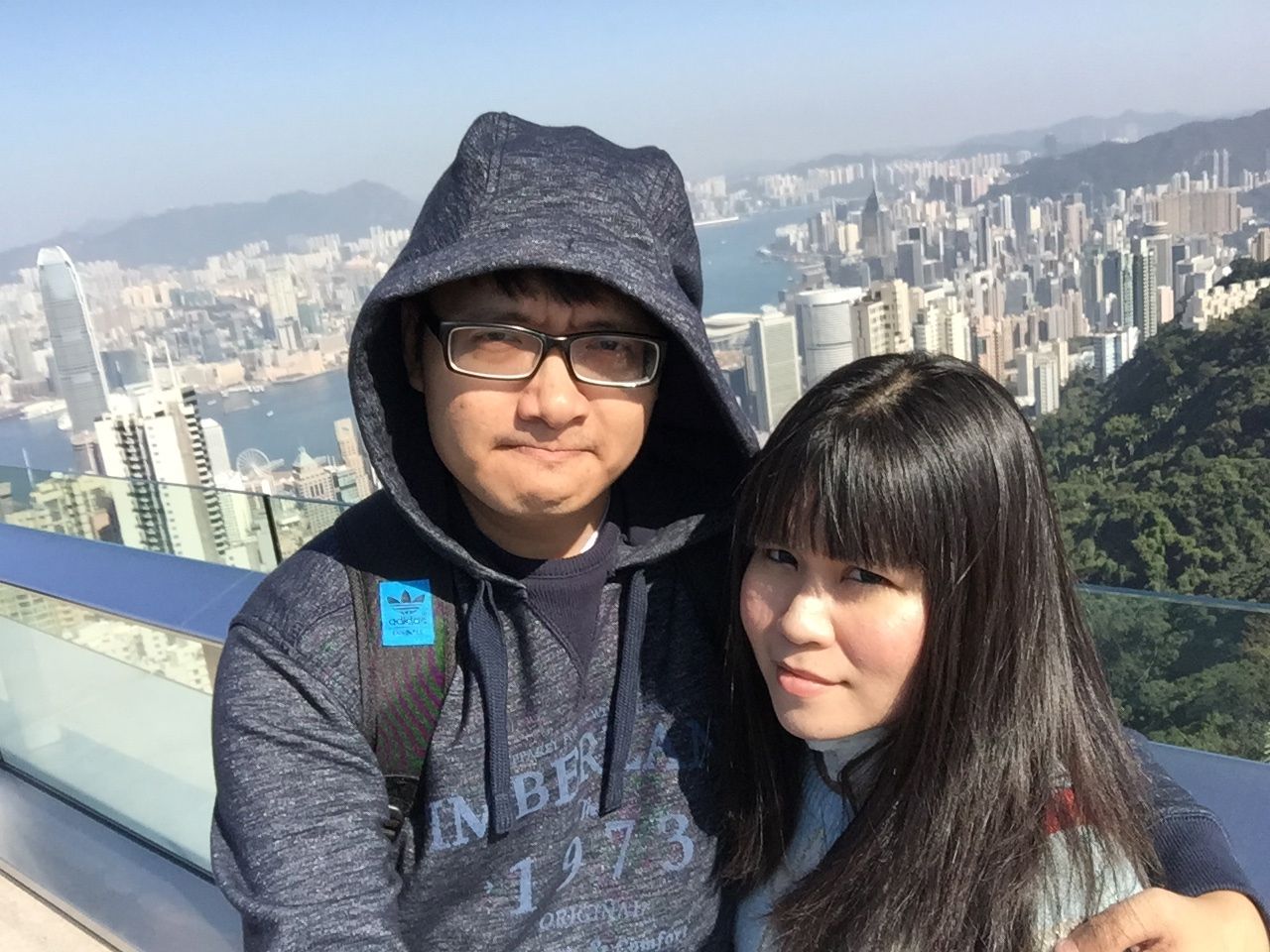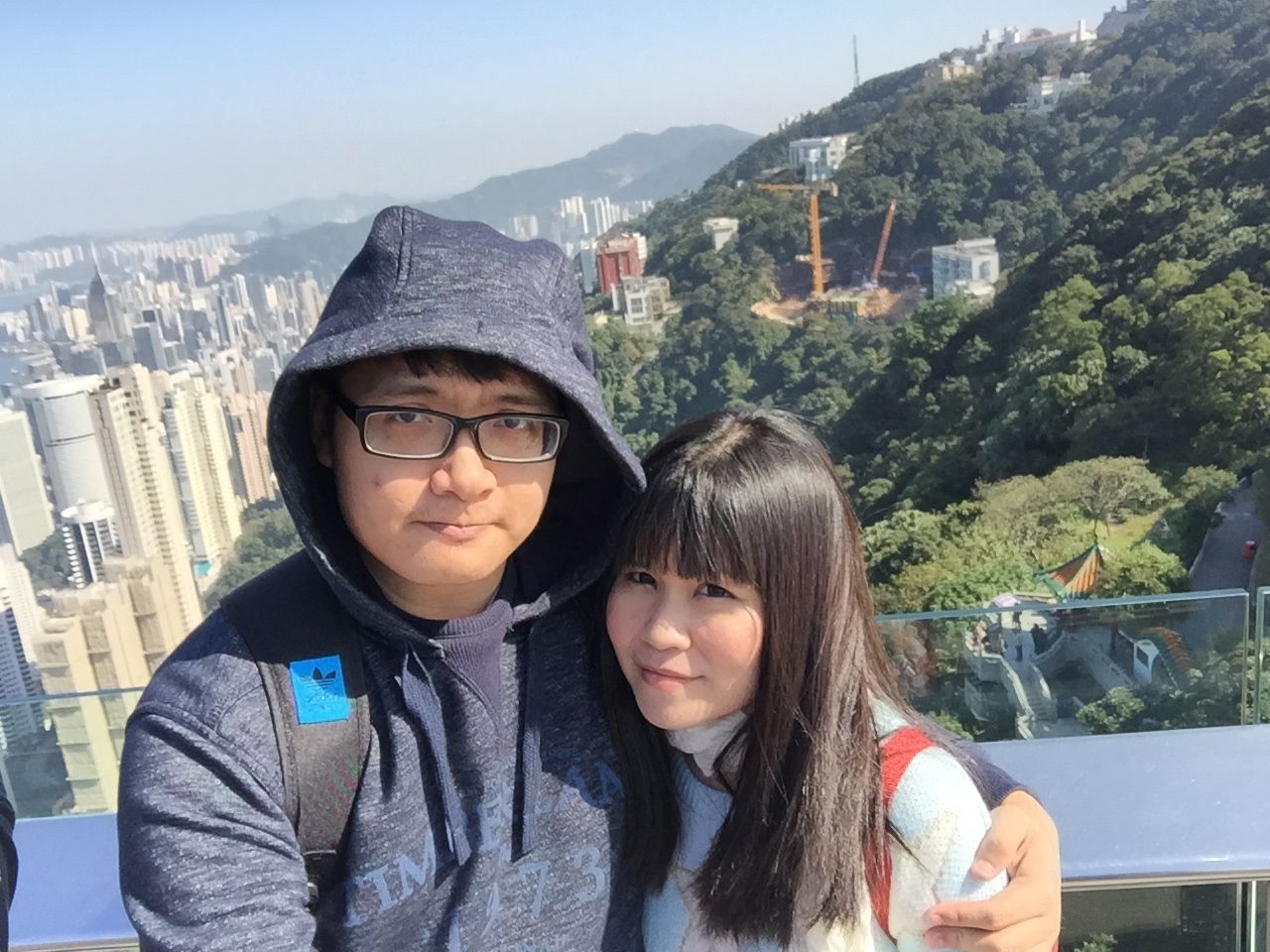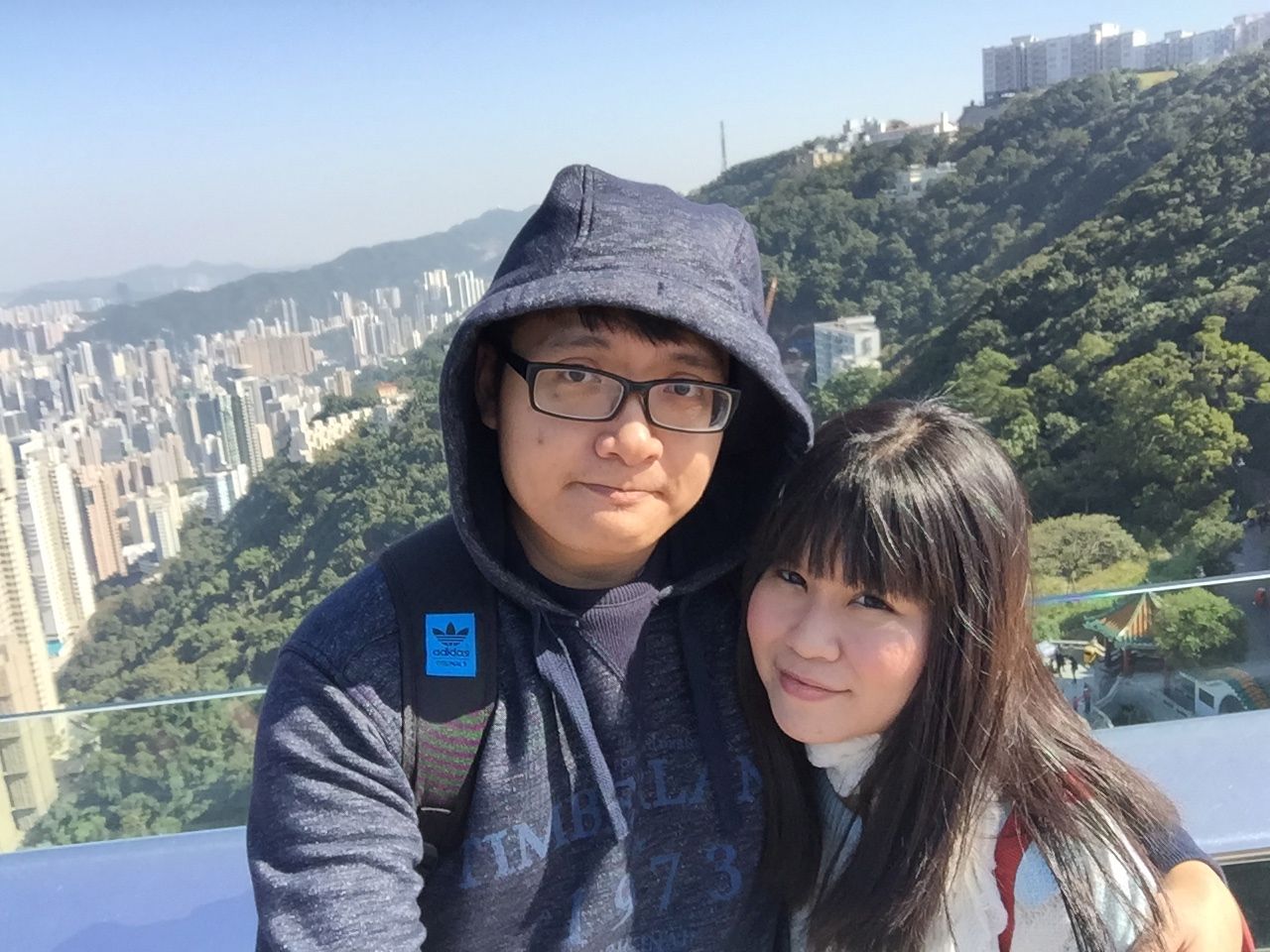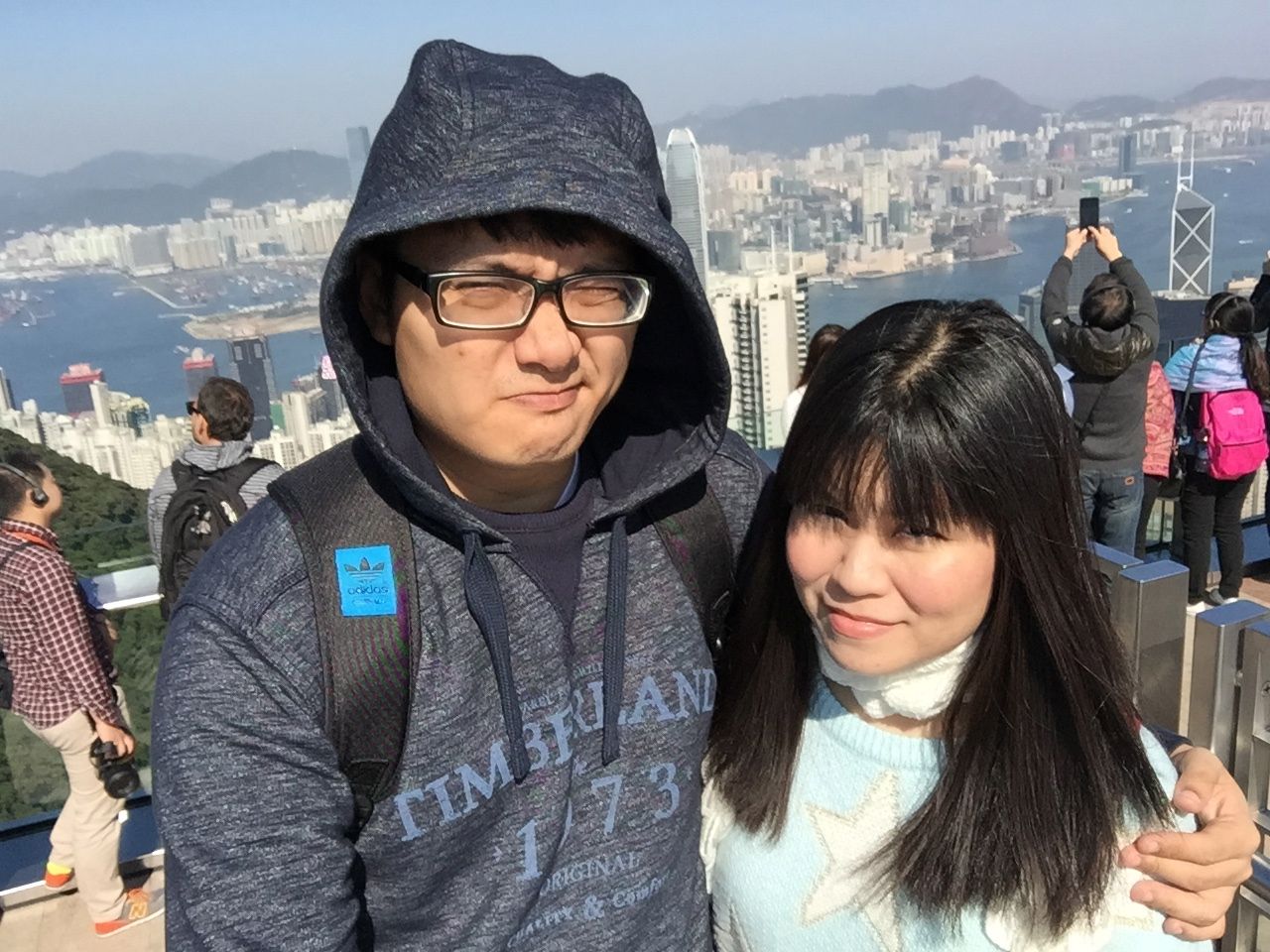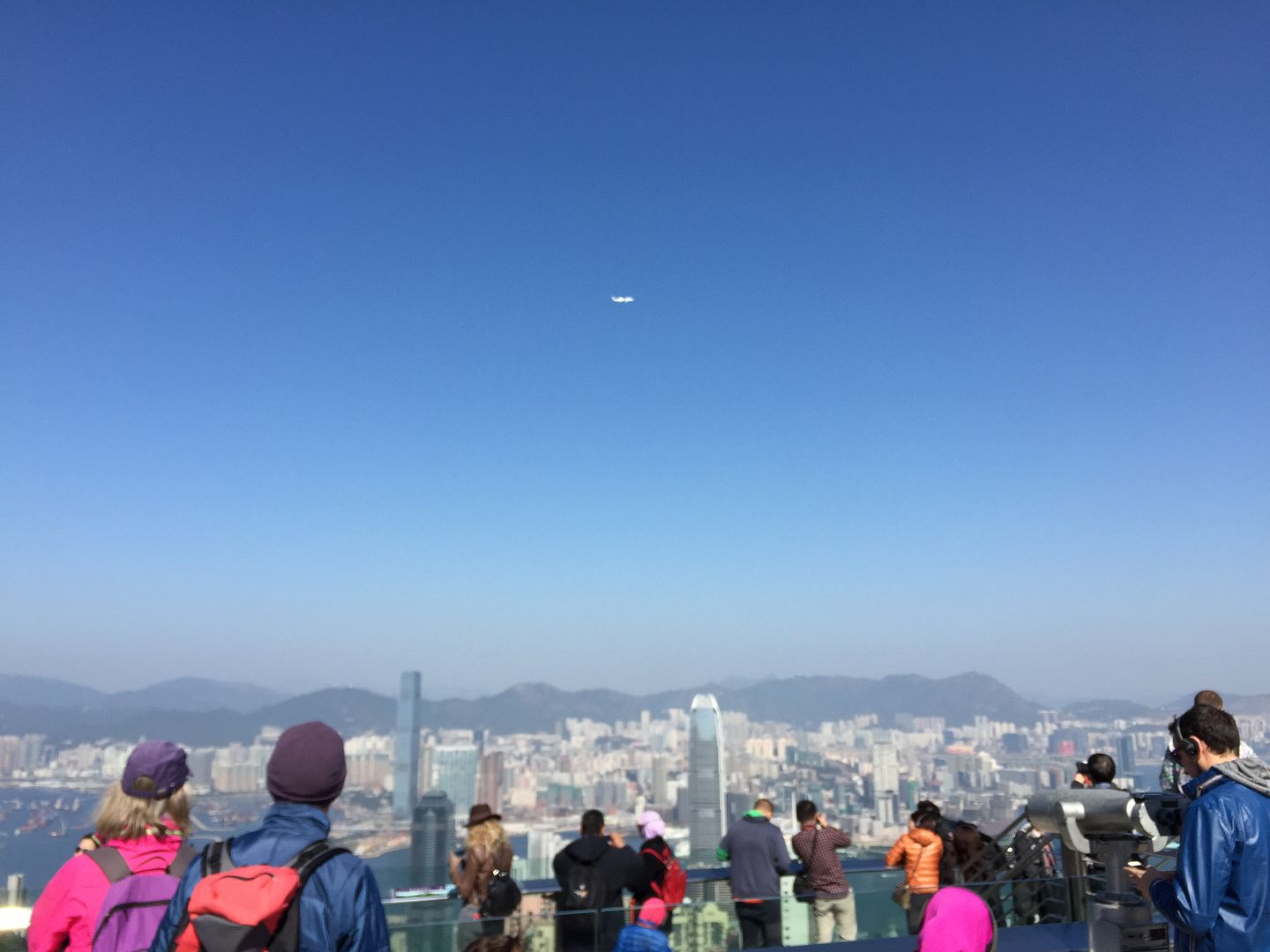 A plane!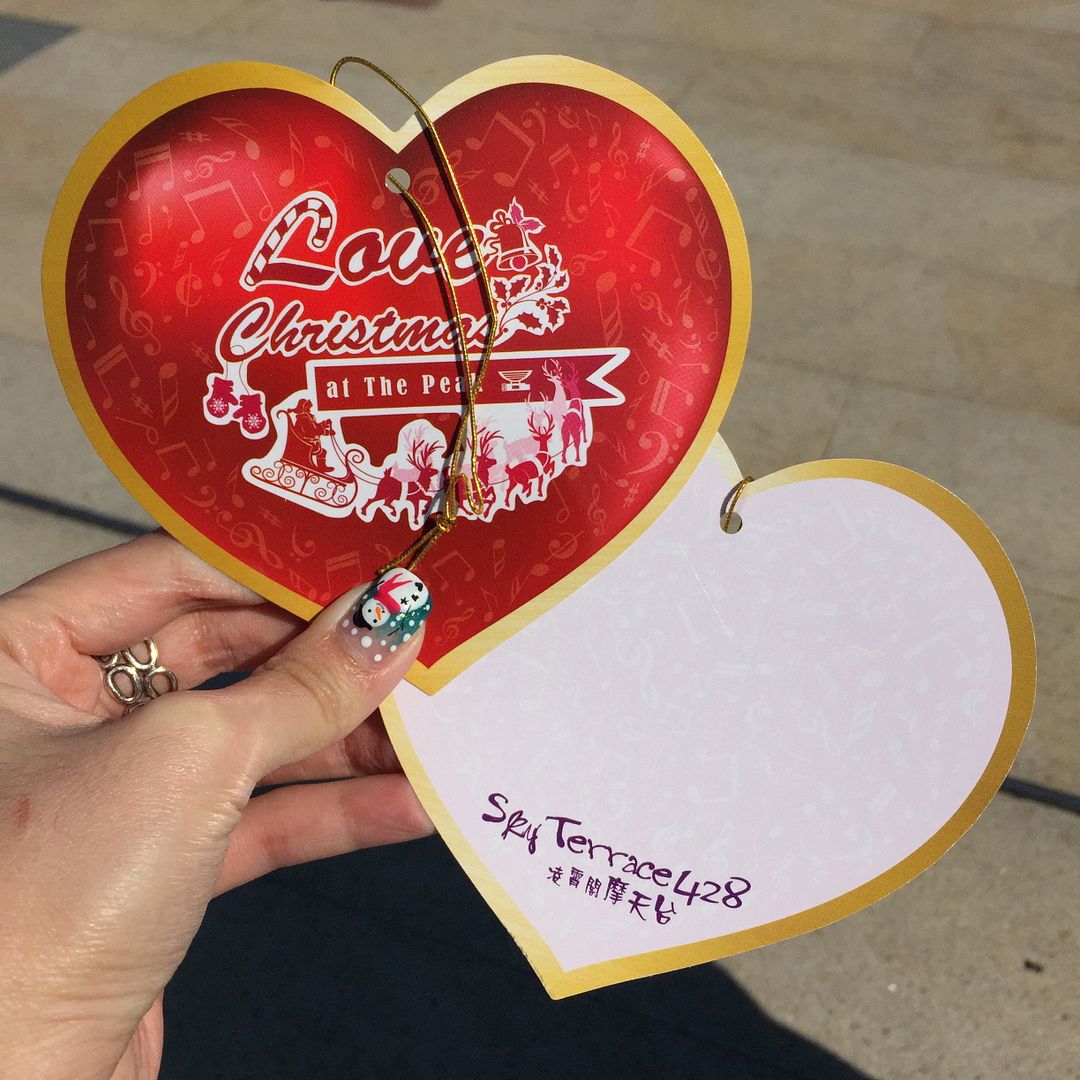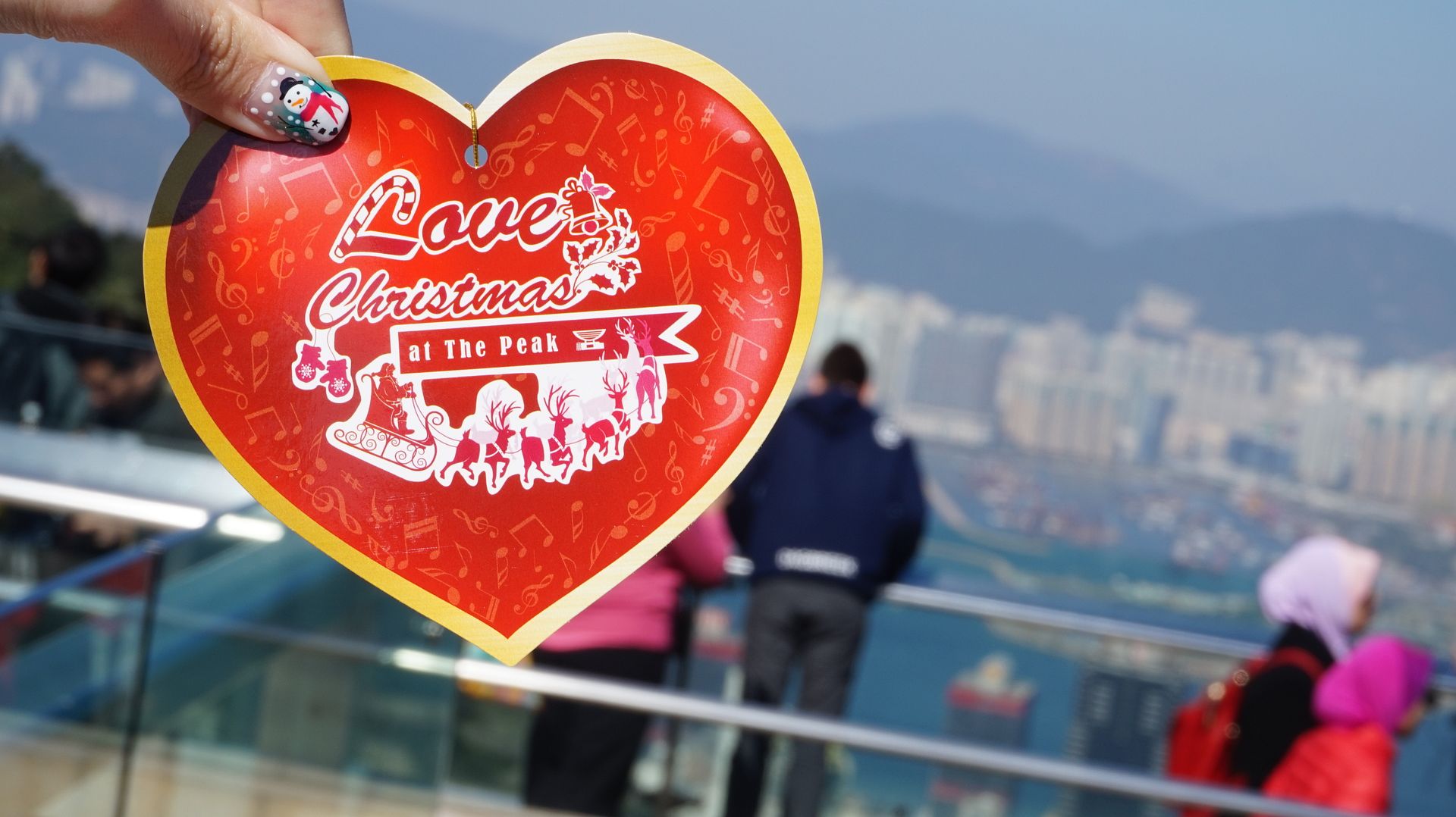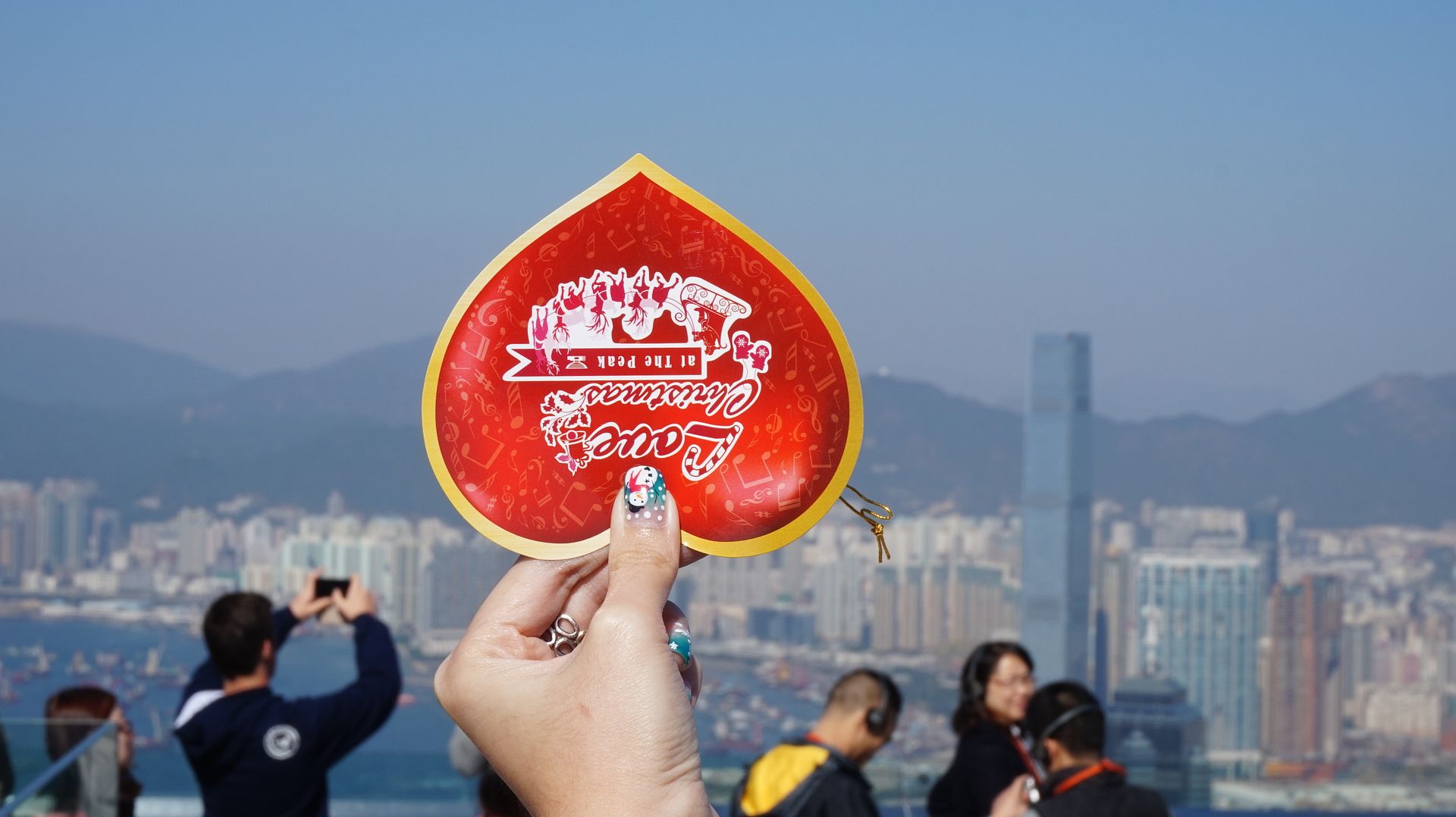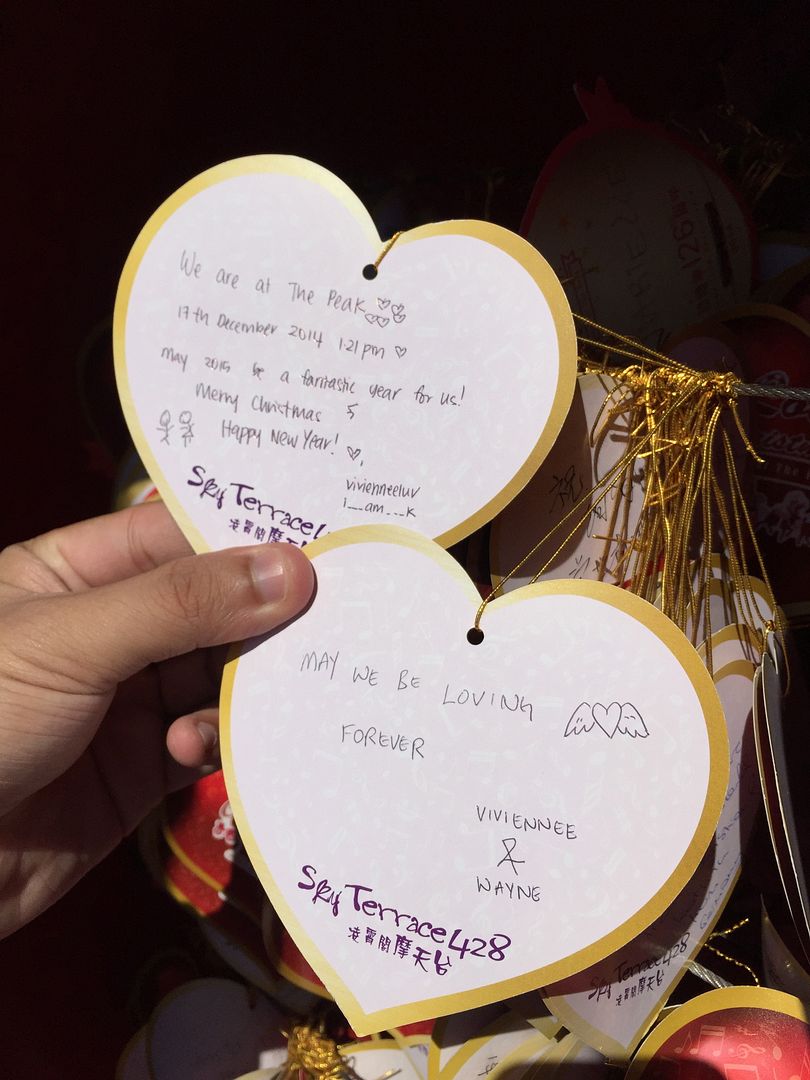 Cards were provided for us to write our wishes! I kope a few home to write Christmas wishes for my dearest friends!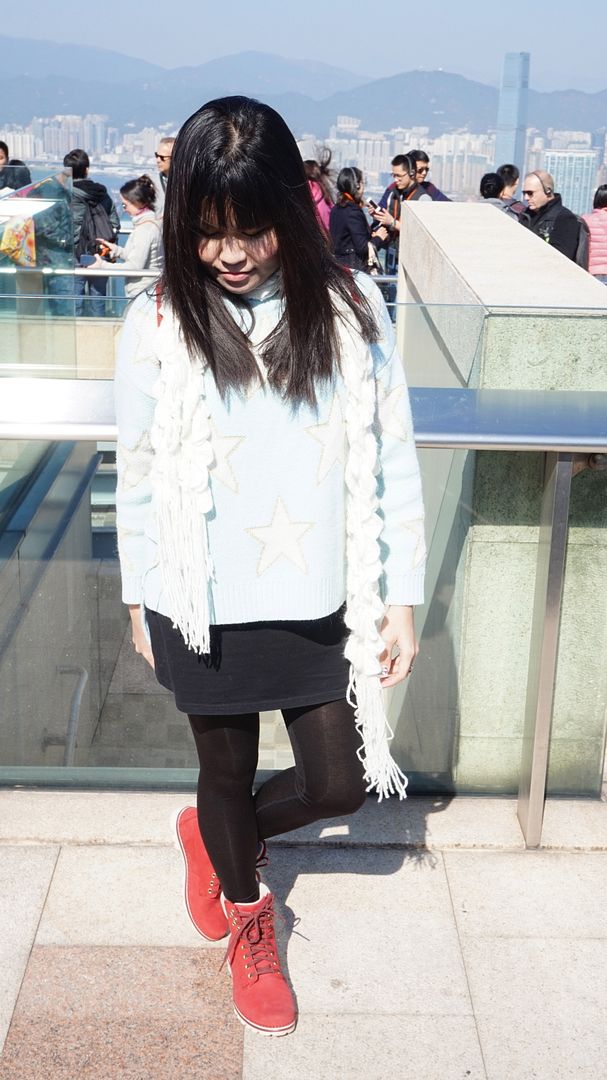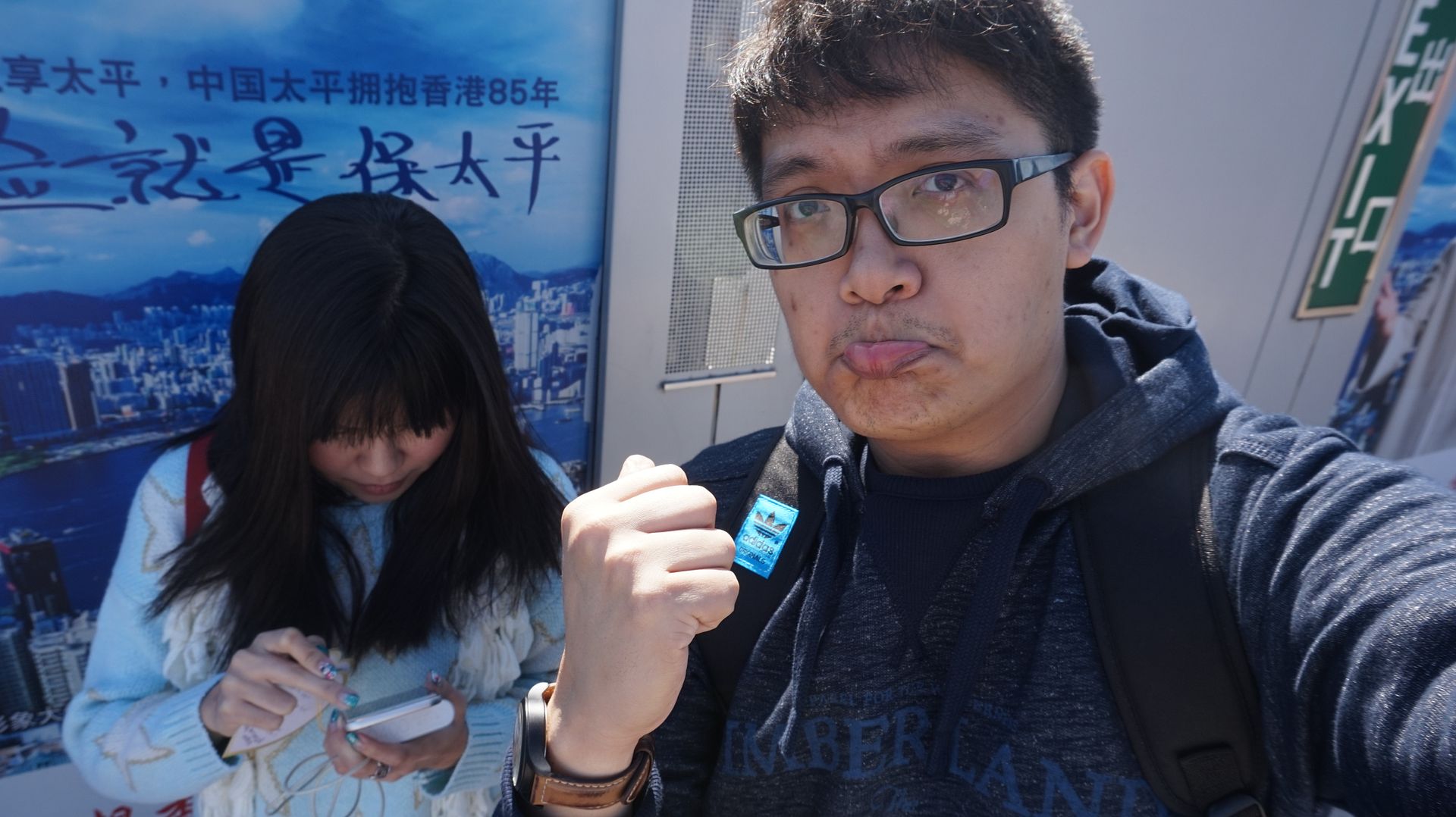 I must be posting pictures on Instagram!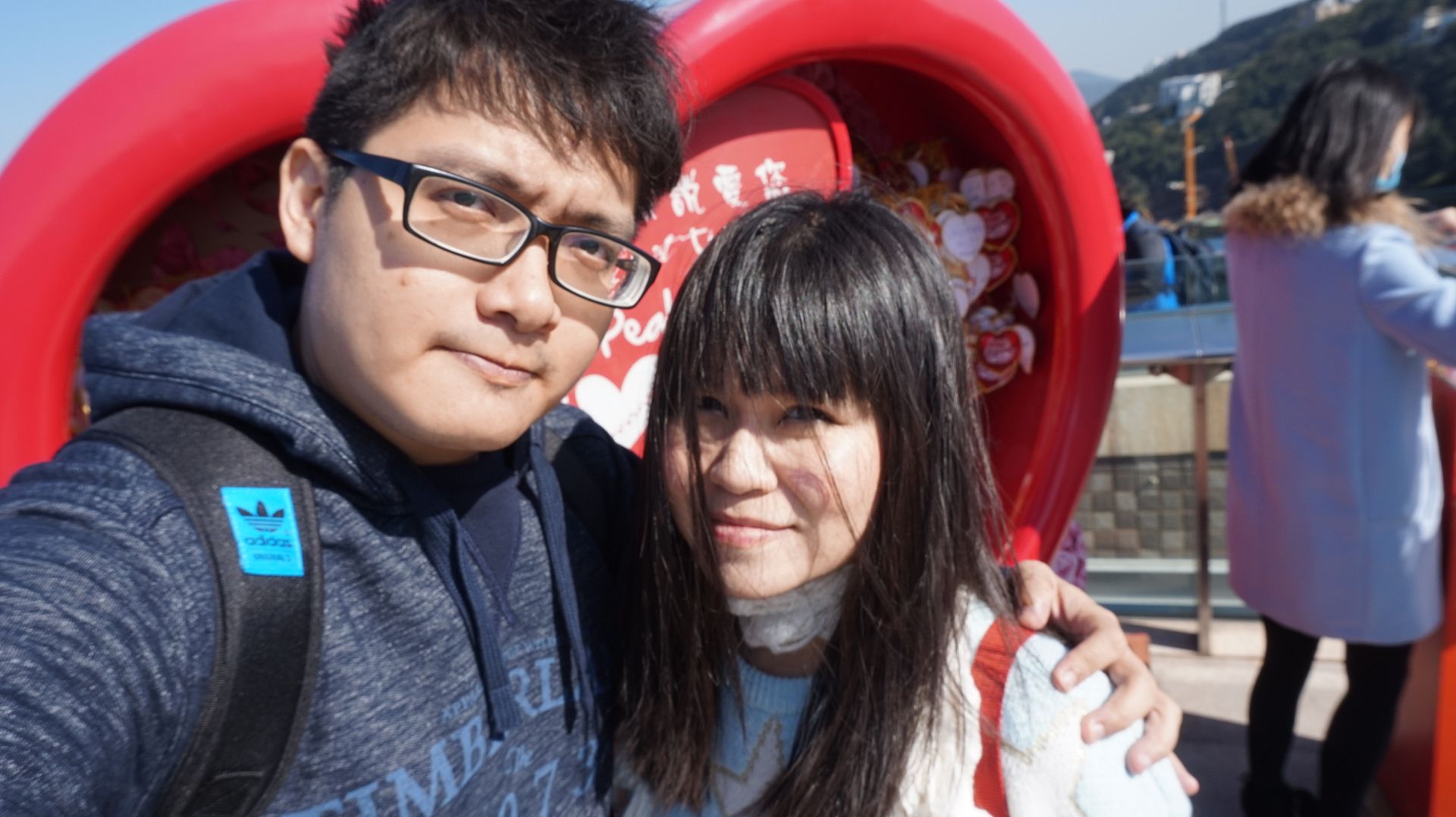 Last shot after hanging our wishes.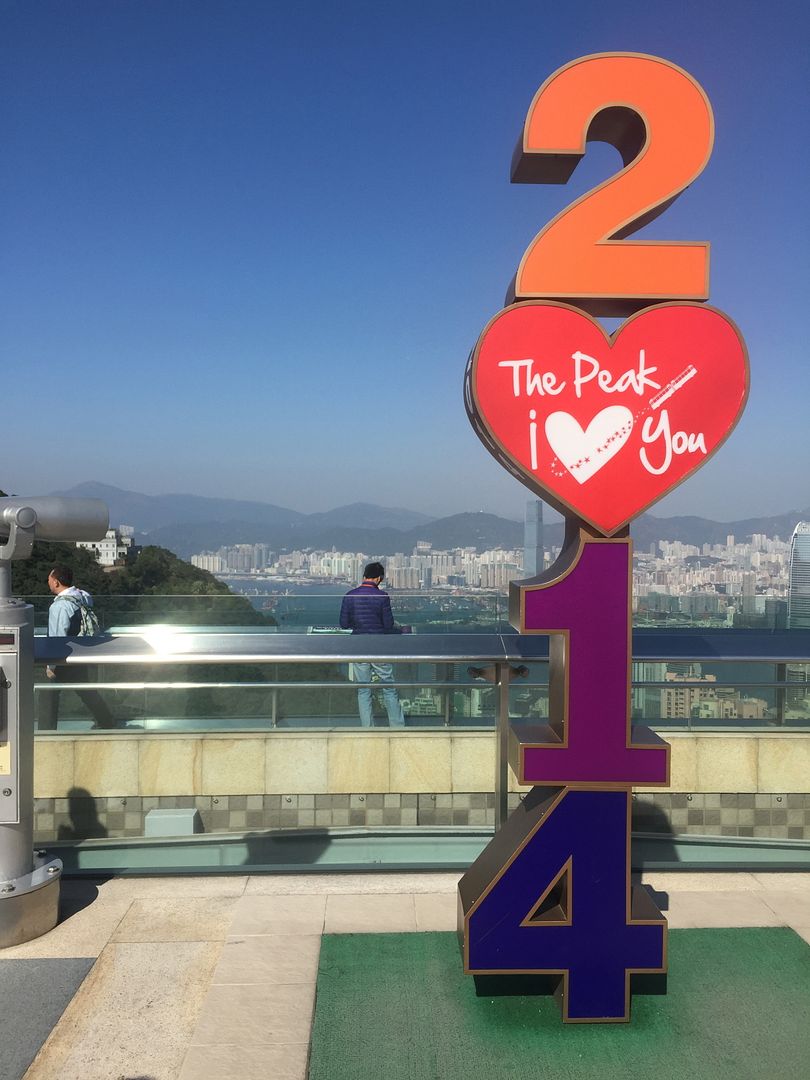 1.41pm: Last picture before heading downstairs as we have Mdm Tussauds to go!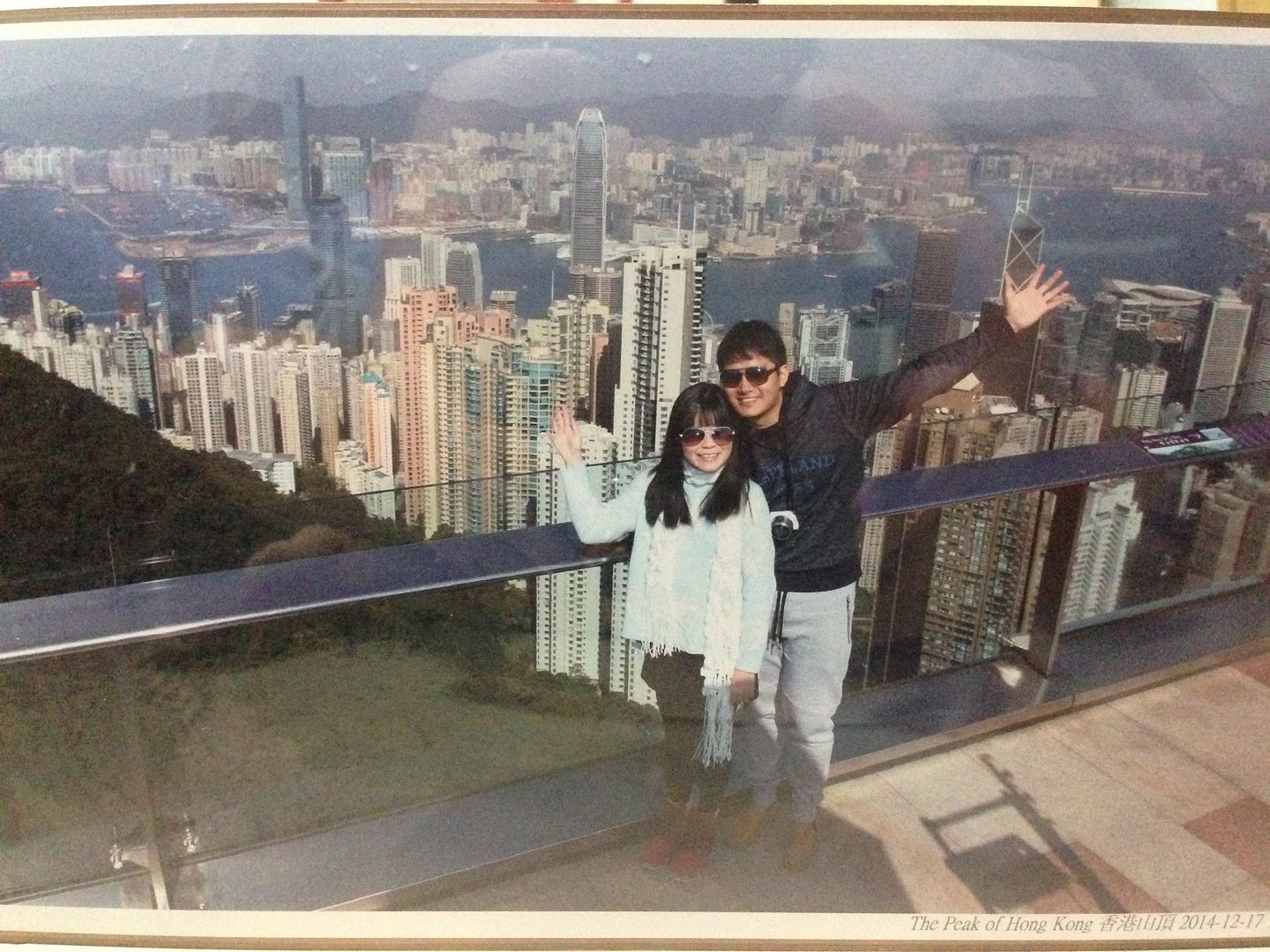 Tourist being tourist, we purchased a PHOTOGRAPH HKD168 ↝ S$30 as I feel that hardly my boy smile until so happy <3
6) MAXIM'S HONG KONG DAY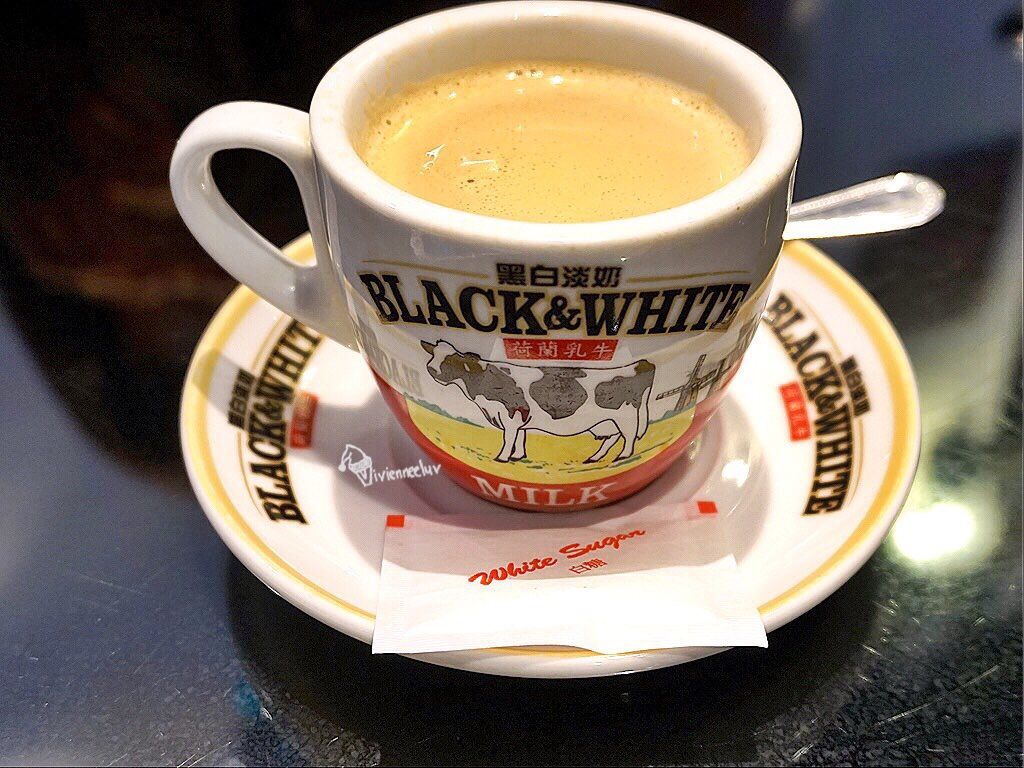 YUAN YANG HKD22 ↝ S$3.80
K wanted to grab a bite so here we are, right beside the entrance of Mdm Tussauds.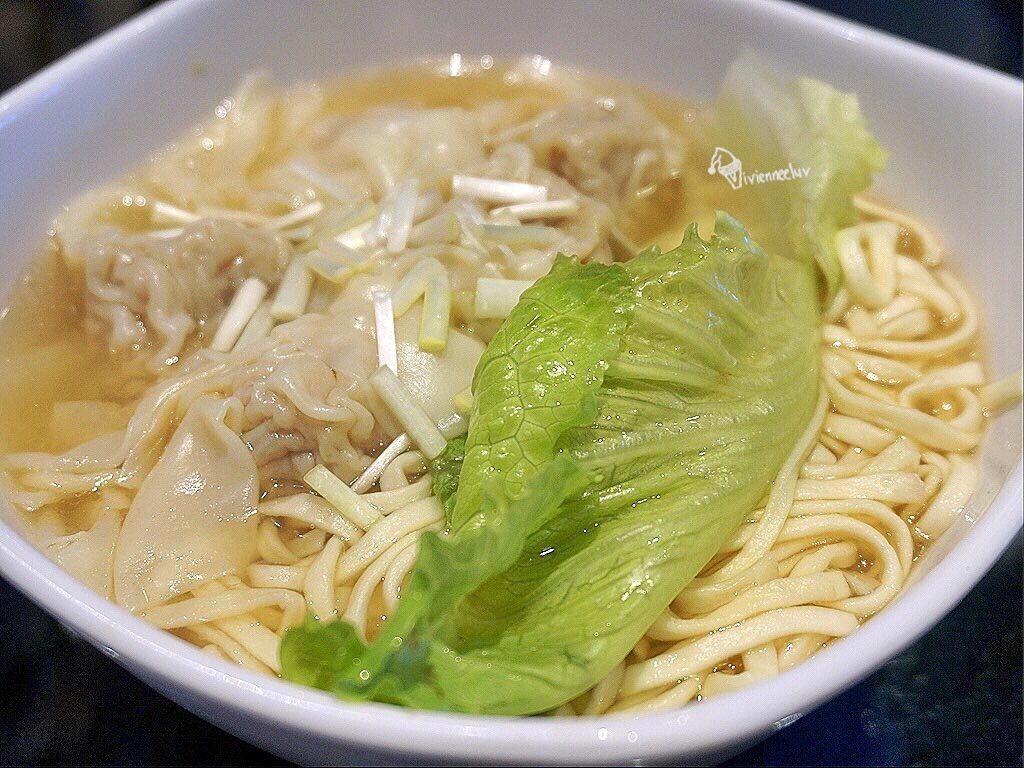 Lirong & YG shared a Wanton Yi Mian. I still prefer wanton noodles to yi mian.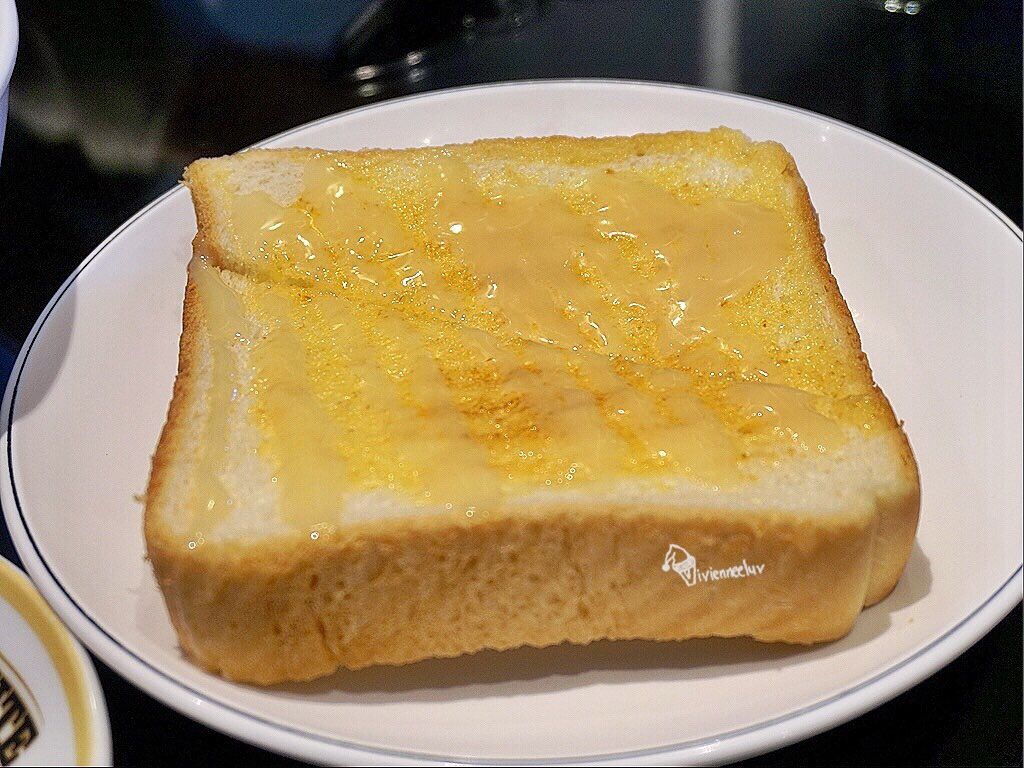 CONDENSED MILK TOAST HKD25 ↝ S$4.30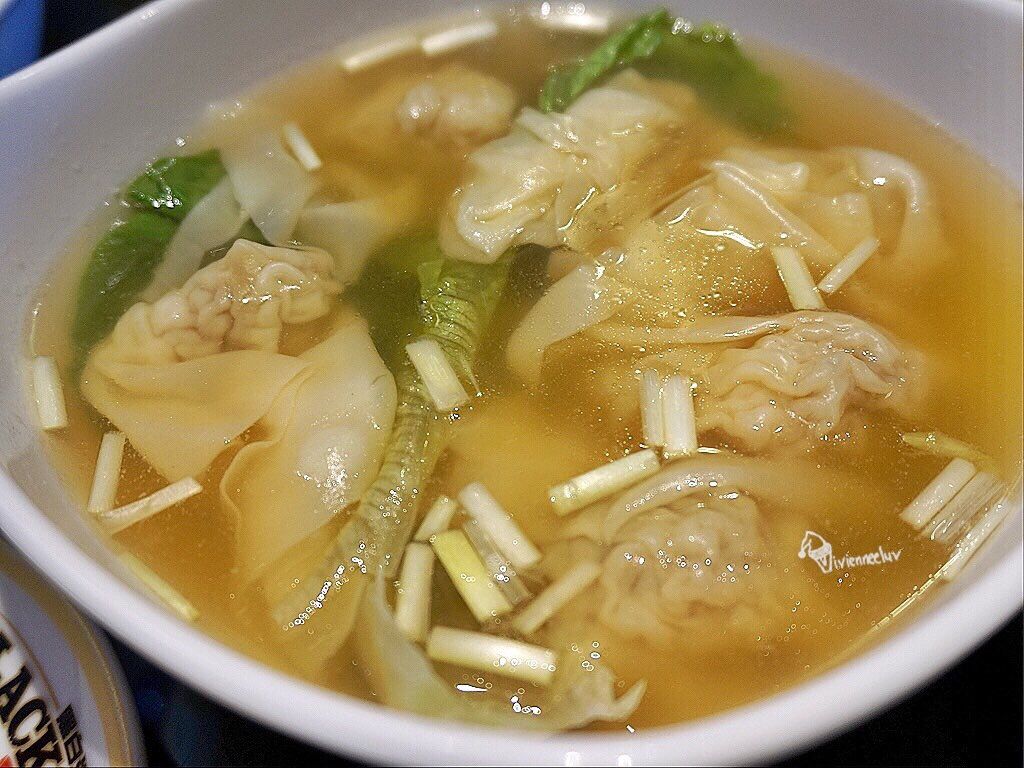 WANTON SOUP HKD52 ↝ S$8.95
Wanted wanton mee but K ordered wanton soup O.O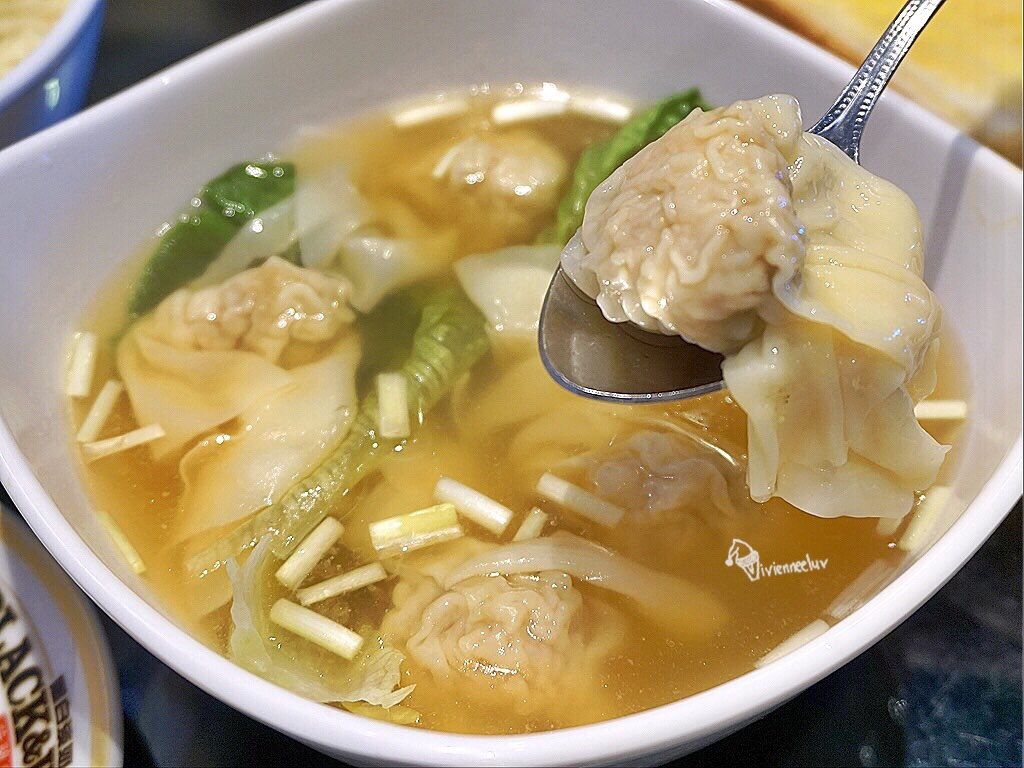 Ok, can skip this, if we weren't hungry, we wouldn't have come here.
7) MADAME TUSSAUDS
One thing you have to note, even if you do not wish to go to the Sky Terrace 428, you ONLY want to come to Mdm Tussauds, you still have to take the tram up here.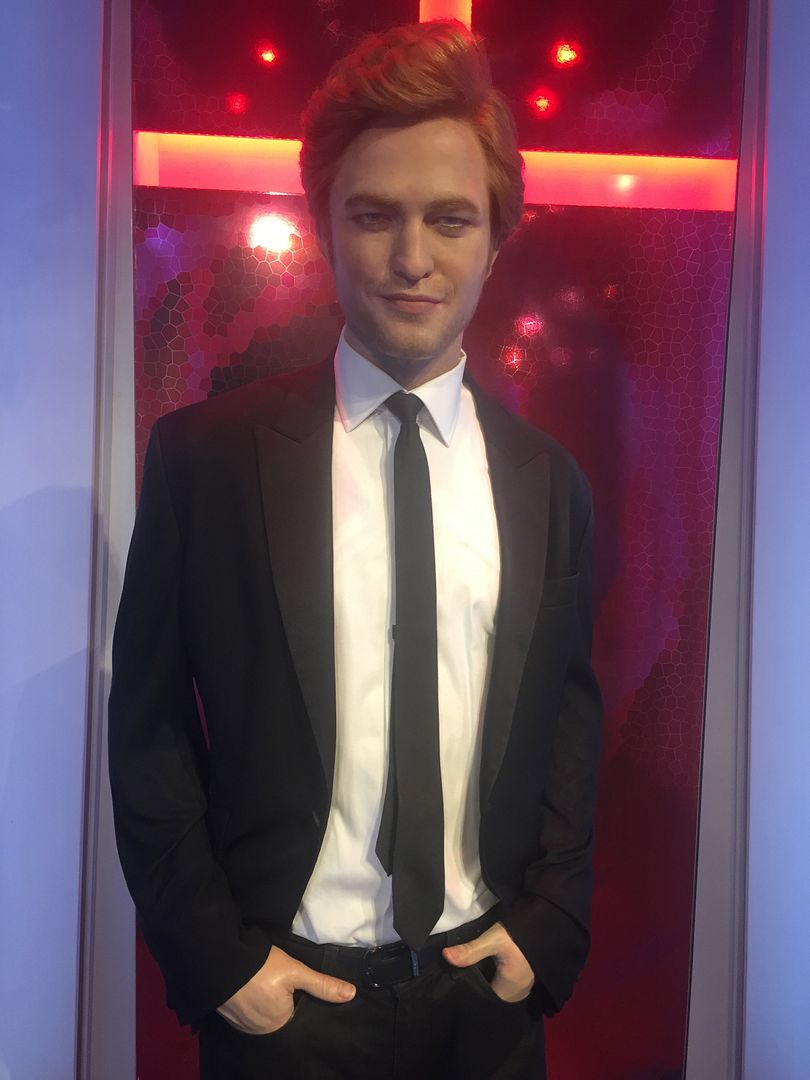 2.46pm: Edward :) I hugged him and hoping that he will at least say ''Hello, I am Edward Cullen''.
Not much pictures as the rest are in my camera and I am lazy to transfer them out here to blog.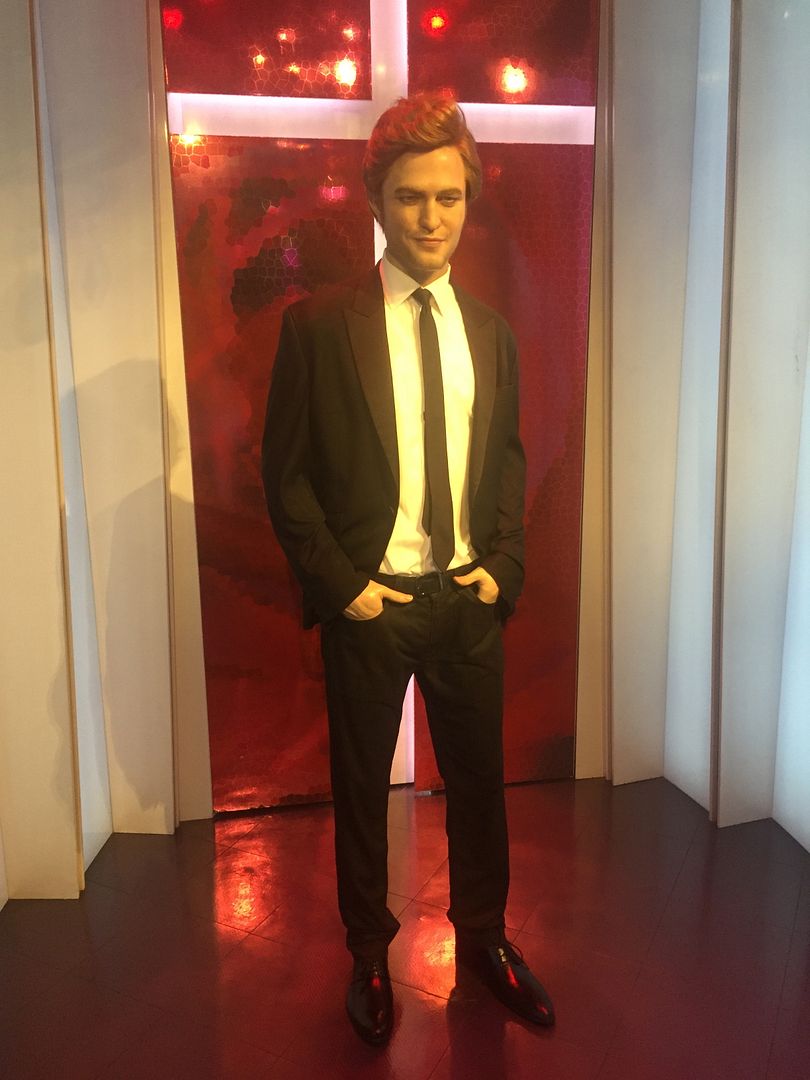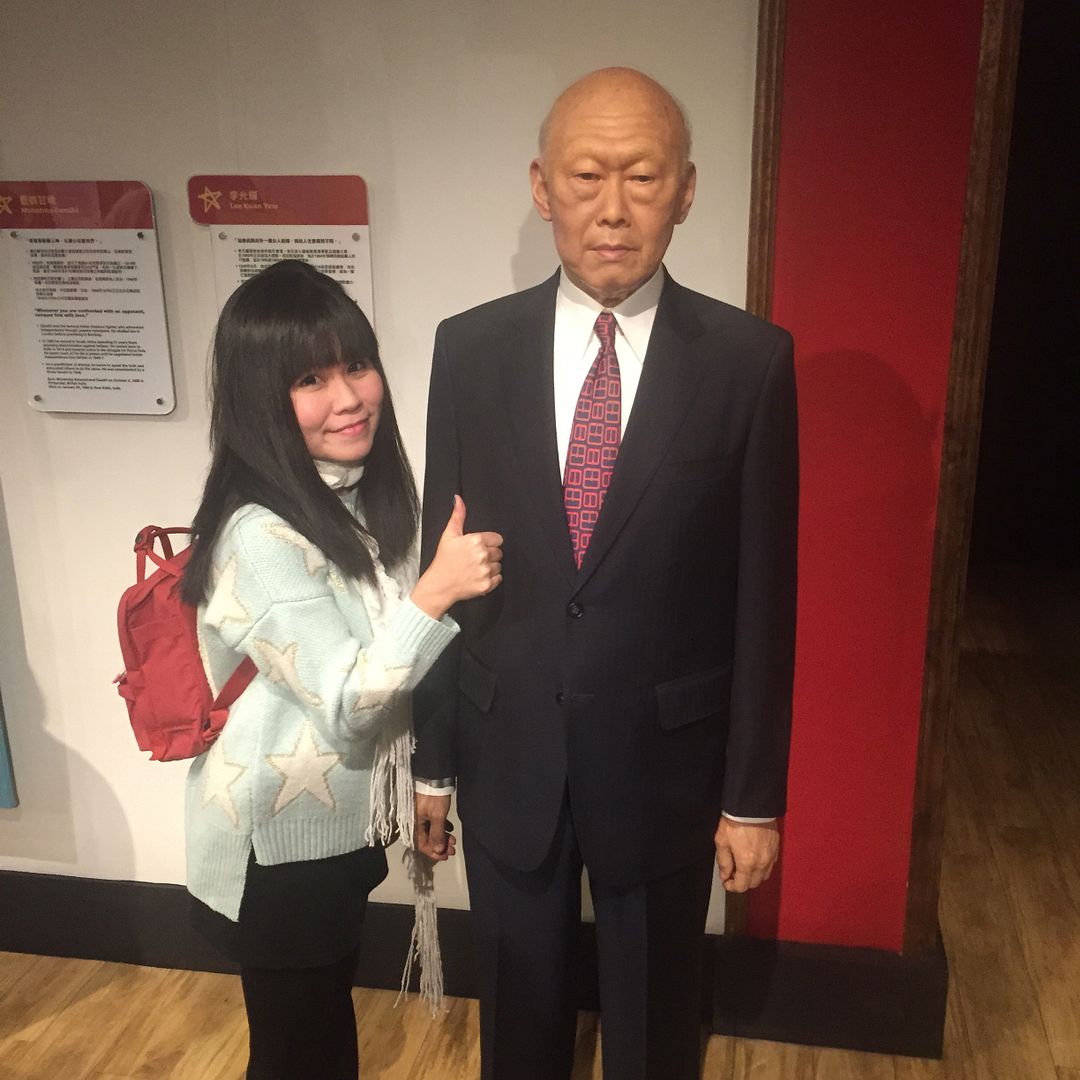 <3
3.20pm: Cha Chan Teng setting with McDull!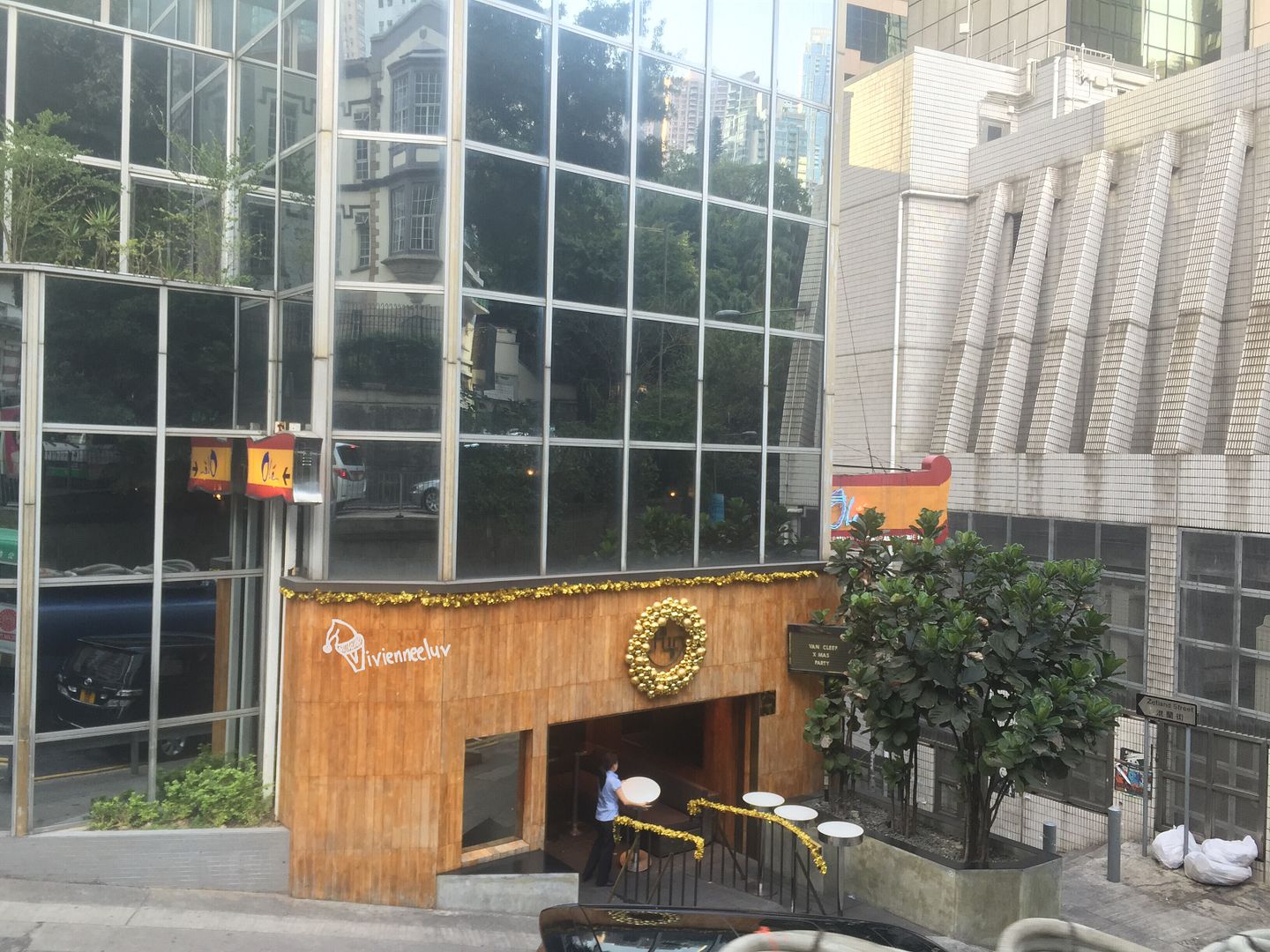 4.13pm: Took a tram down the hill and we went walking to Yat Lok, looking at our maps, literally tourists.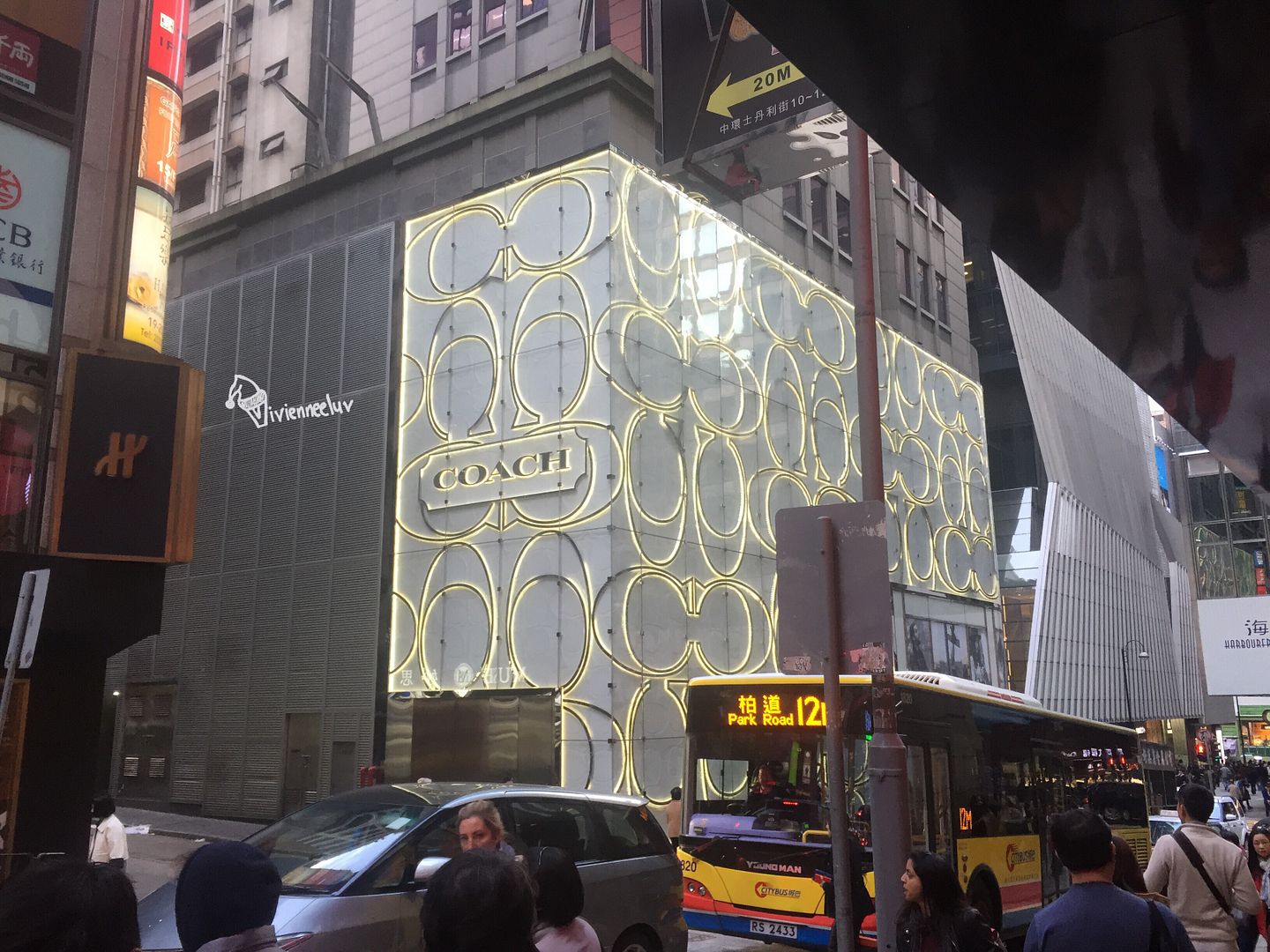 8) YAT LOK
一樂燒鵝
G/F, 34-38 Stanley Street,
Central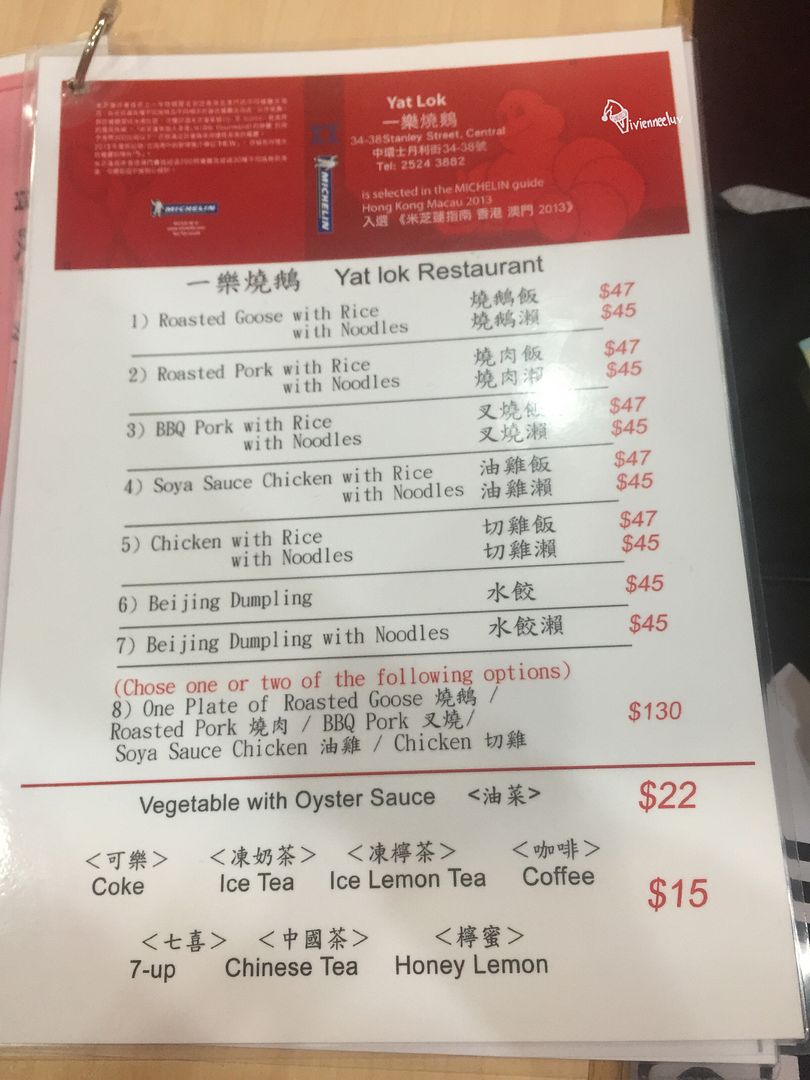 4.24pm: Light dinner!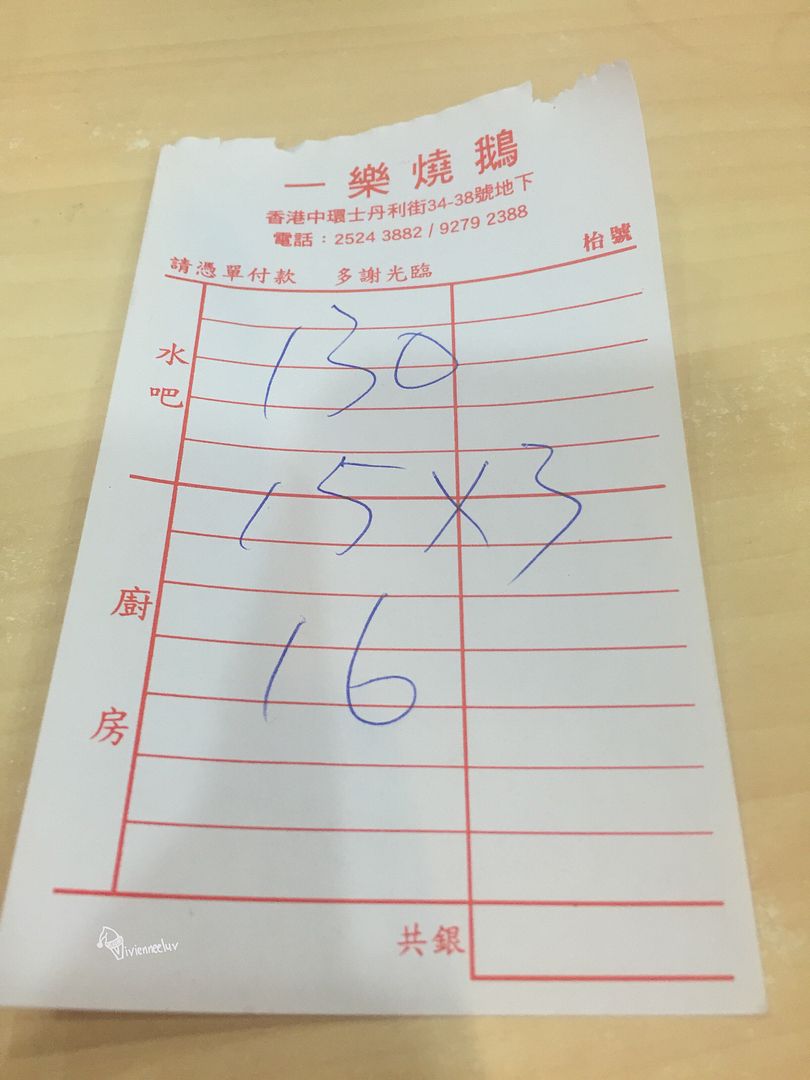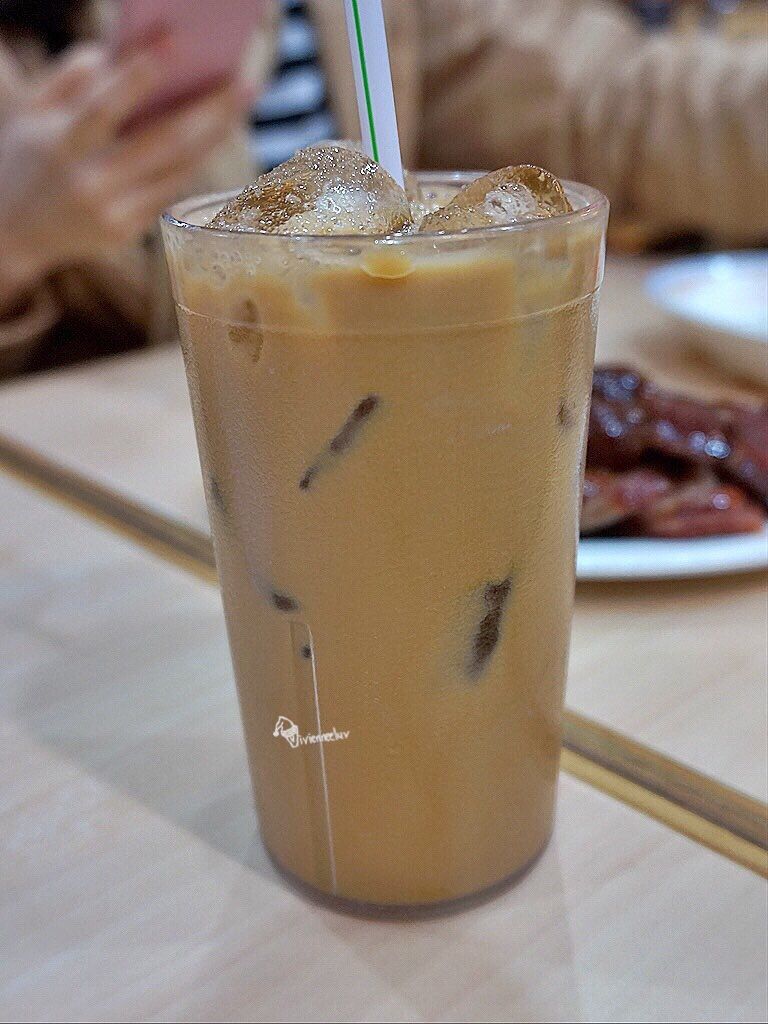 ICED MILK TEA HKD15 ↝ S$2.60
My first iced milk tea in Hong Kong, wow very nice!
We used to have hot milk tea, and all unsweetened, this ice milk tea had sugar added already, not so sweet like our Teh in Singapore, its just right.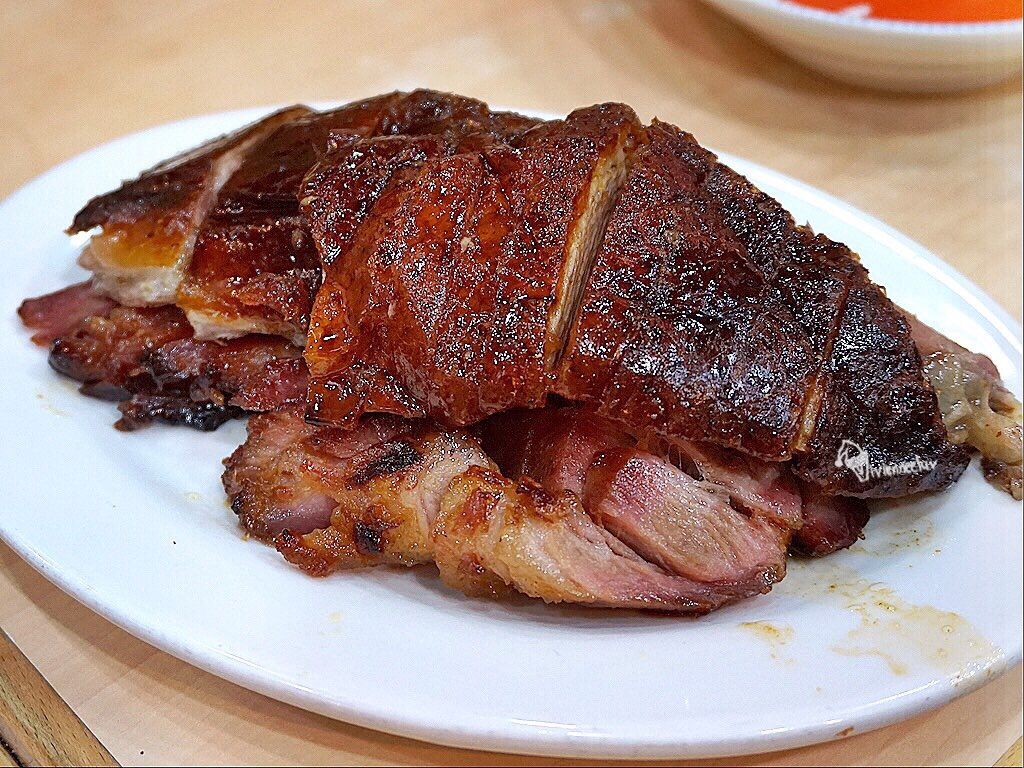 ROAST GOOSE & CHAR SIEW SET HKD130 ↝ S$22.40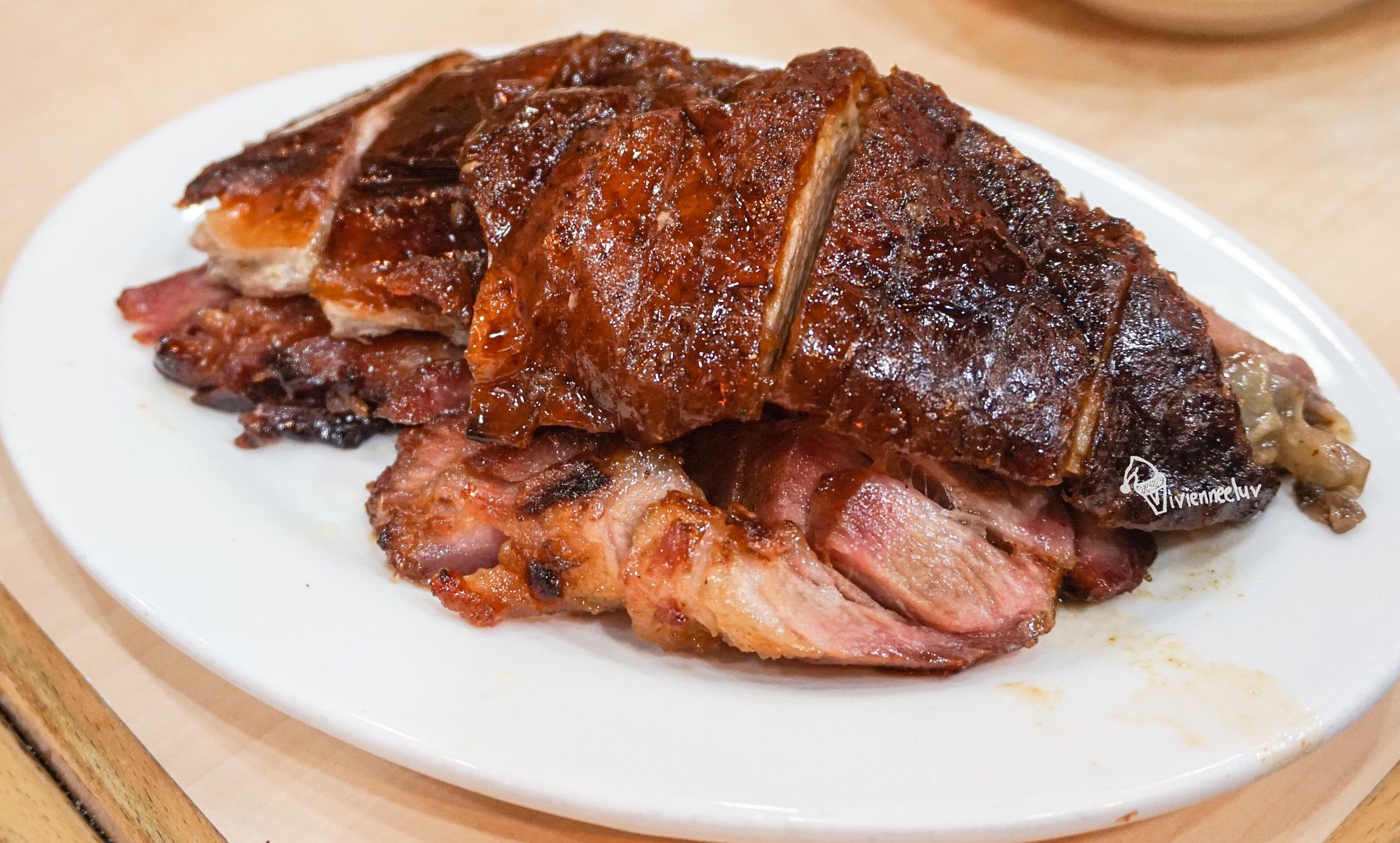 The roast goose is juicy, it still pretty much taste like duck, can't really tell whats the hype about roast goose, maybe I am not a very roast meat person.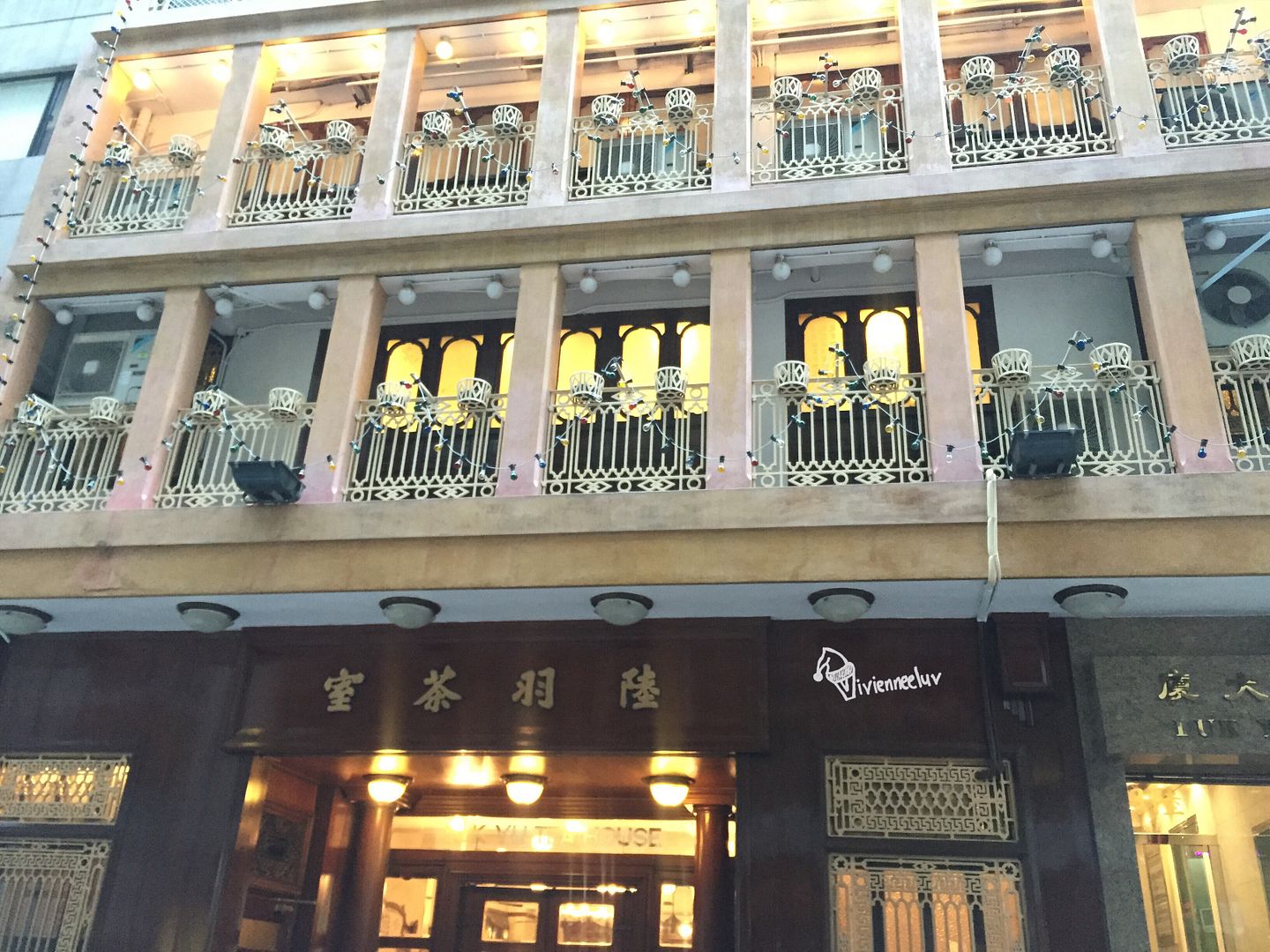 4.52pm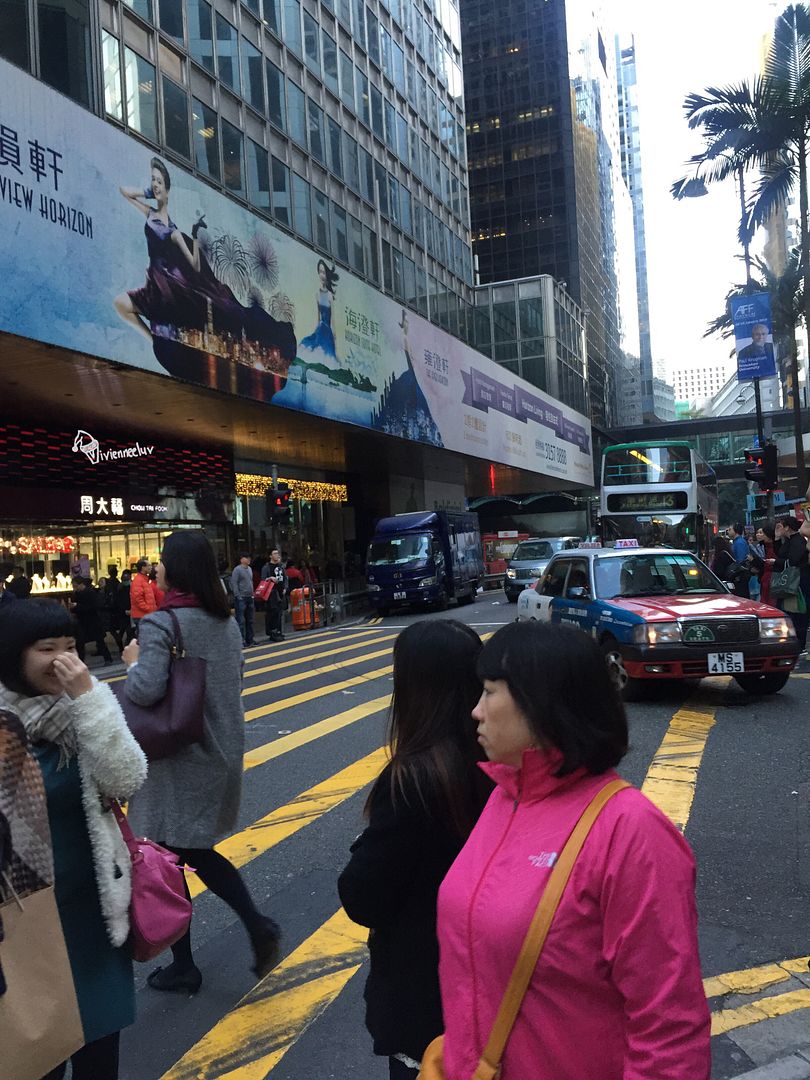 9) ONE DIM SUM
一點心
Shop 1 & 2, G/F, Kenwood Mansion, 15 Playing Field Road,
Prince Edward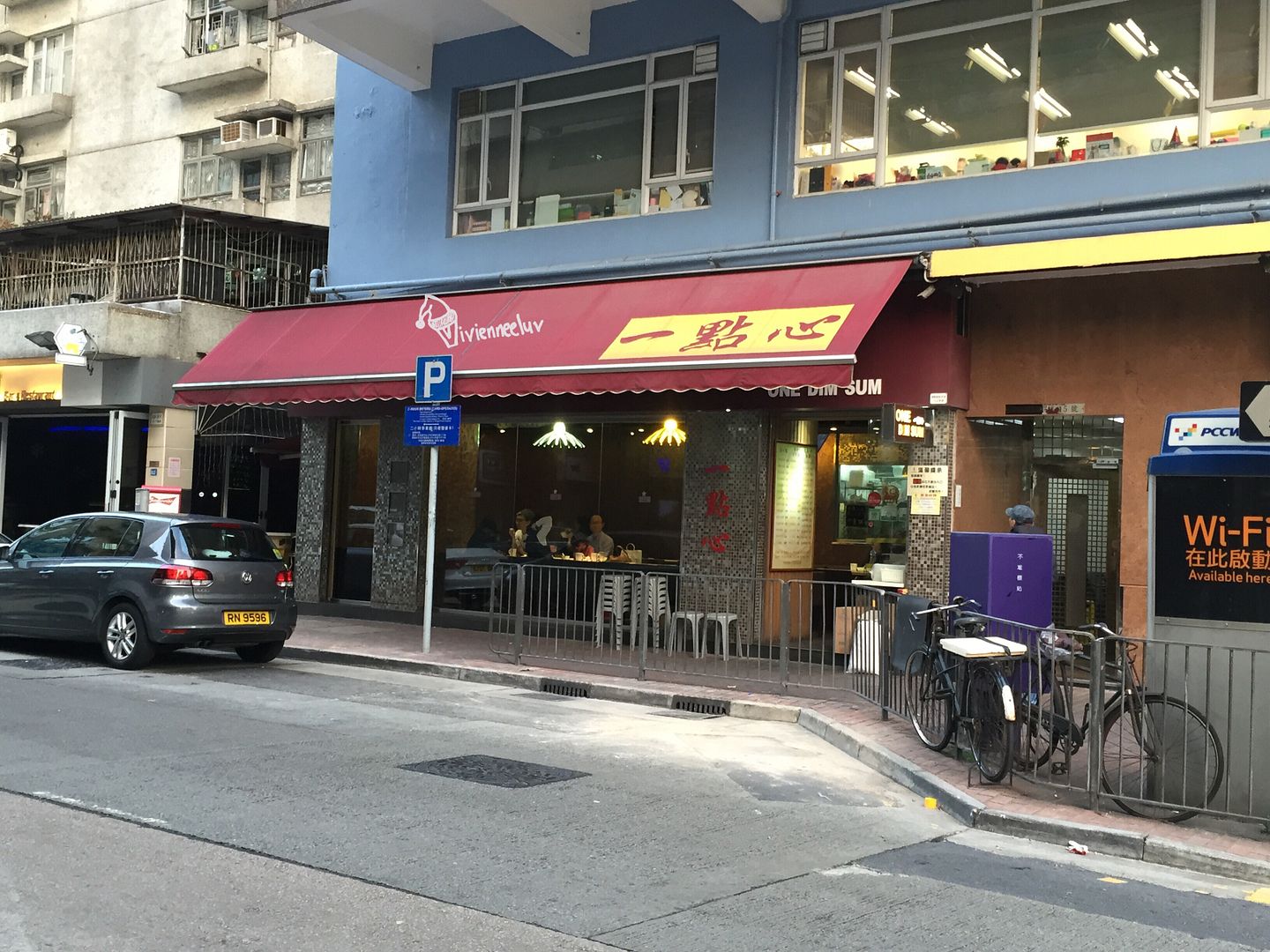 5.22pm: We never stop eating right.
Lirong recommended One Dim Sum as she read reviews that its VERY GOOD! So we are here to try it out! What I love about having friends to share dim sum with, can order more and try ore varieties!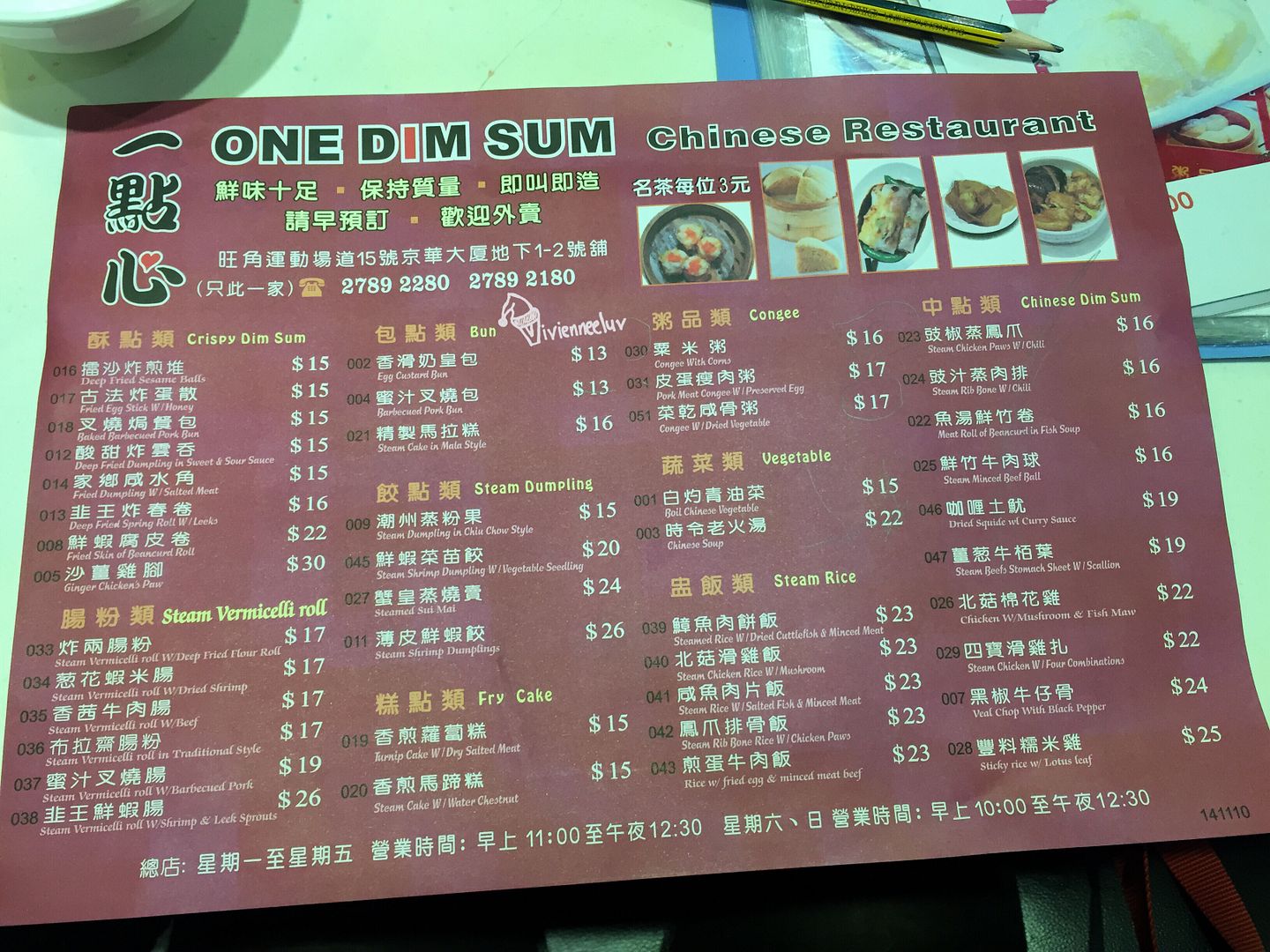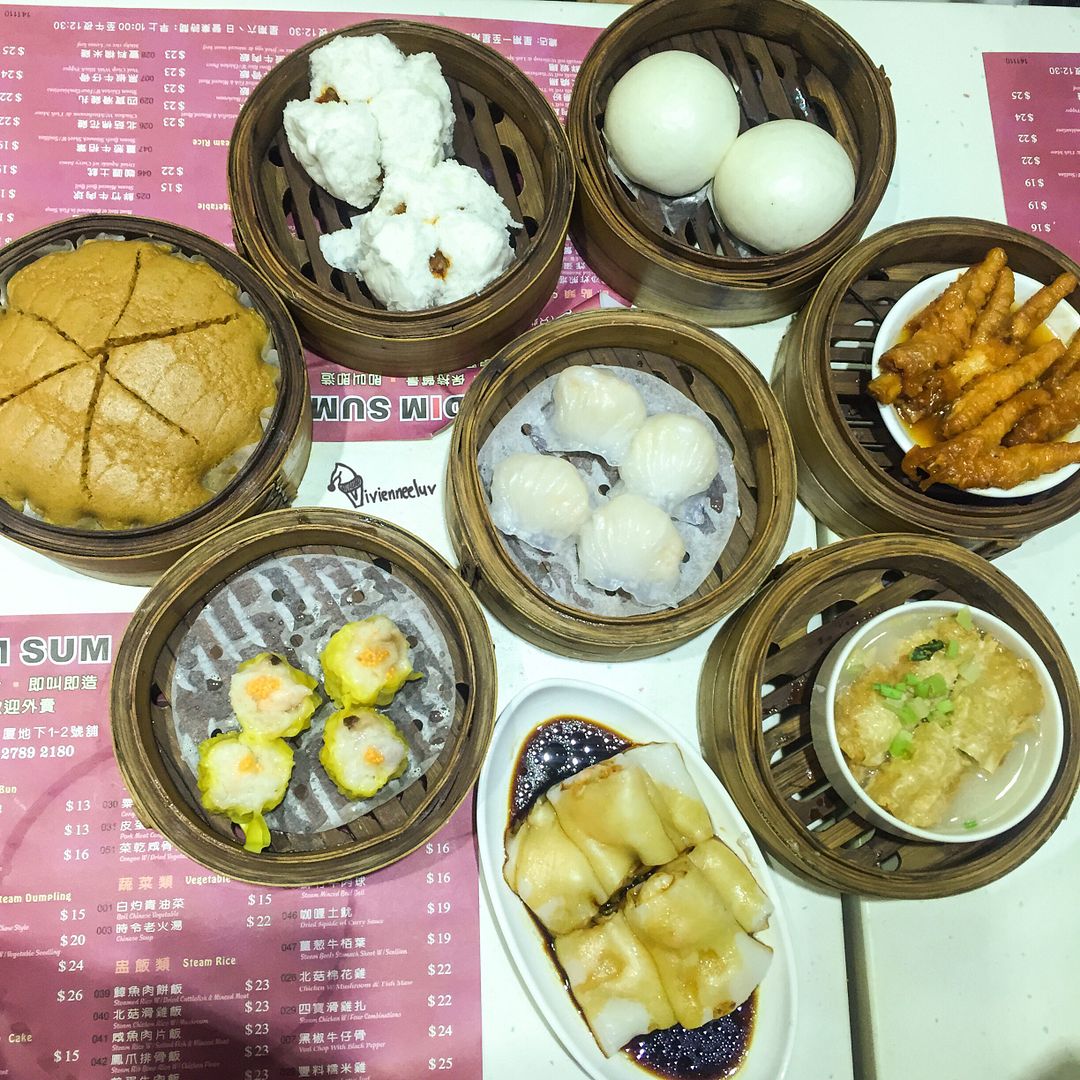 Actually I was quite full, told them to control on the ordering.
EGG CUSTARD BUN HKD13 ↝ S$2.25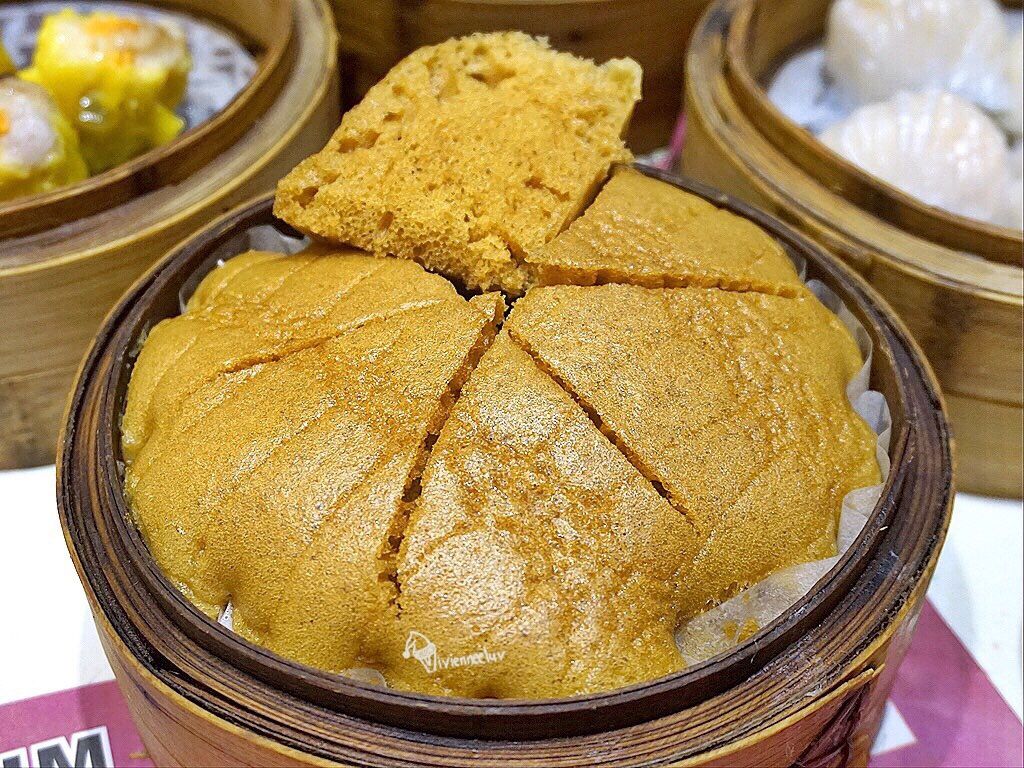 STEAMED CAKE IN MALAY STYLE HKD16 ↝ S$2.75
Lirong said that THW's better!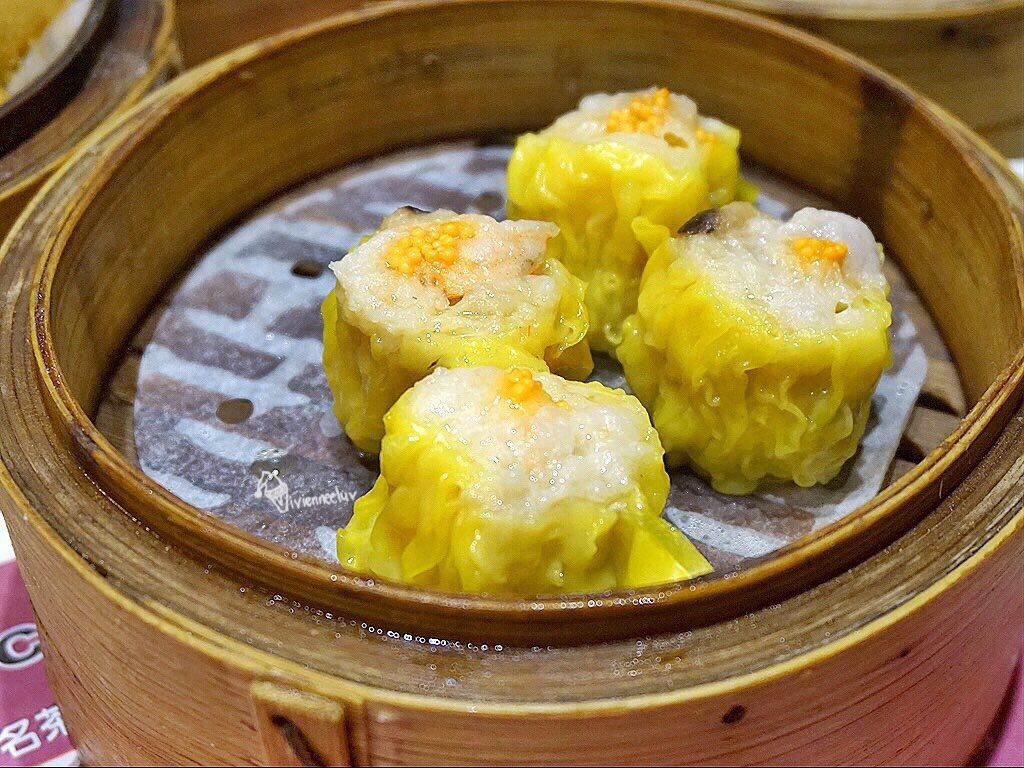 SIEW MAI HKD24 ↝ S$4.15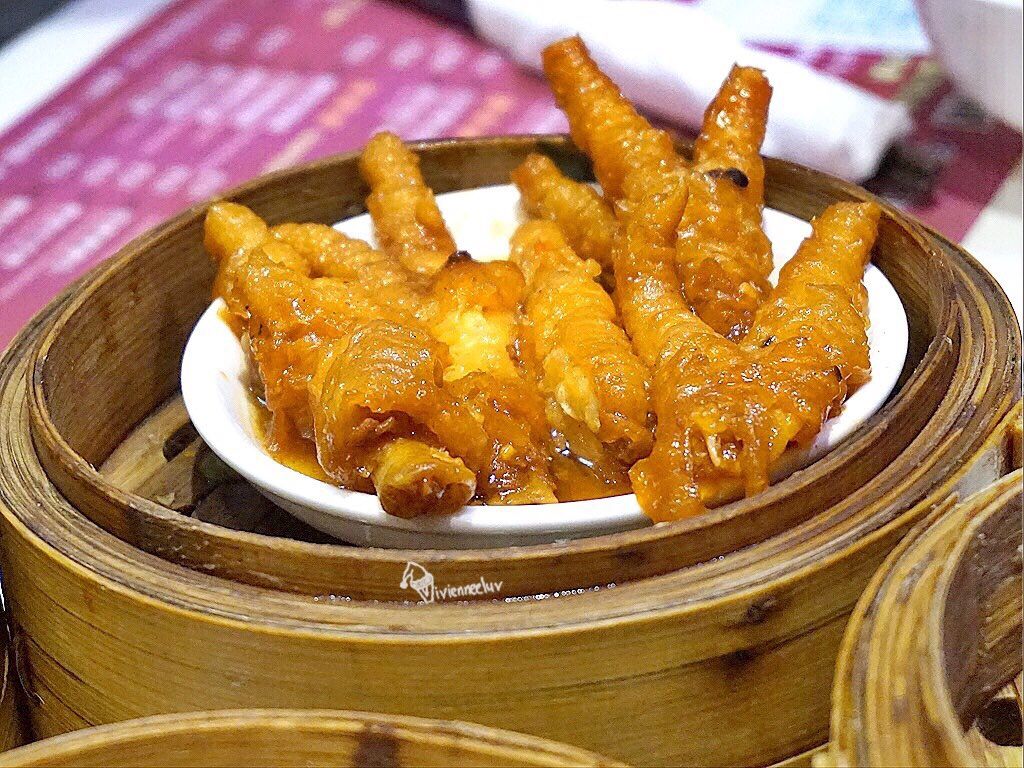 STEAMED CHICKEN CLAWS with CHILI HKD16 ↝ S$2.75
For the boys as both me & Lirong don't eat chicken claws.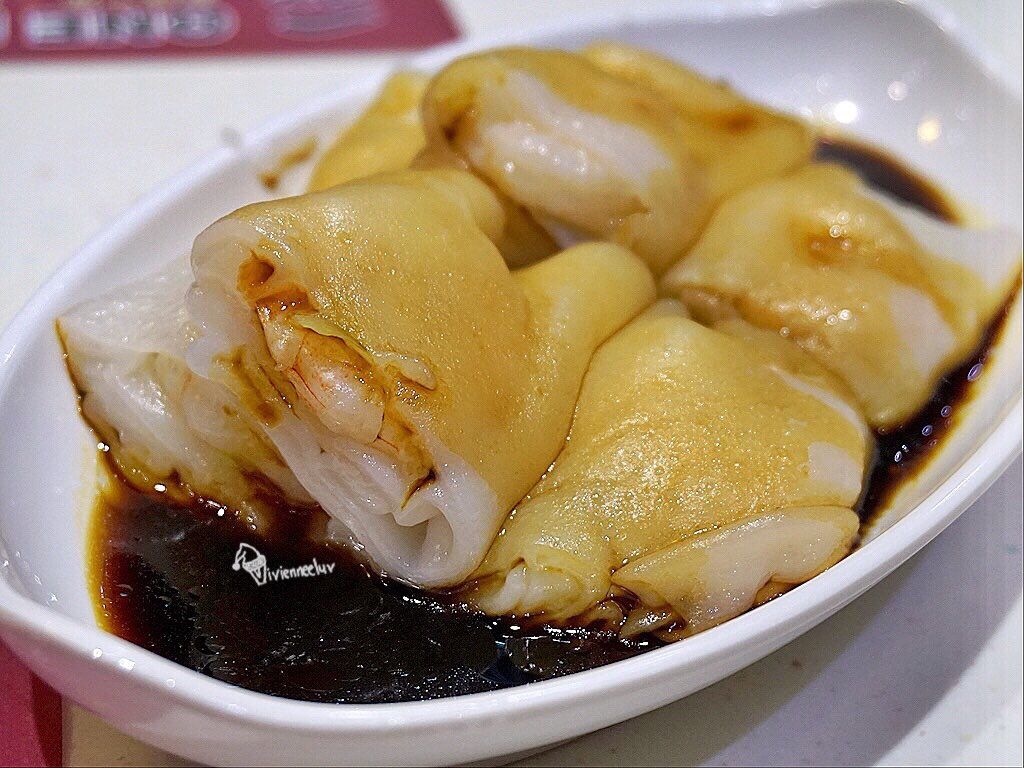 STEAMED VERMICELLI ROLL with SHRIMPS HKD17 ↝ S$2.95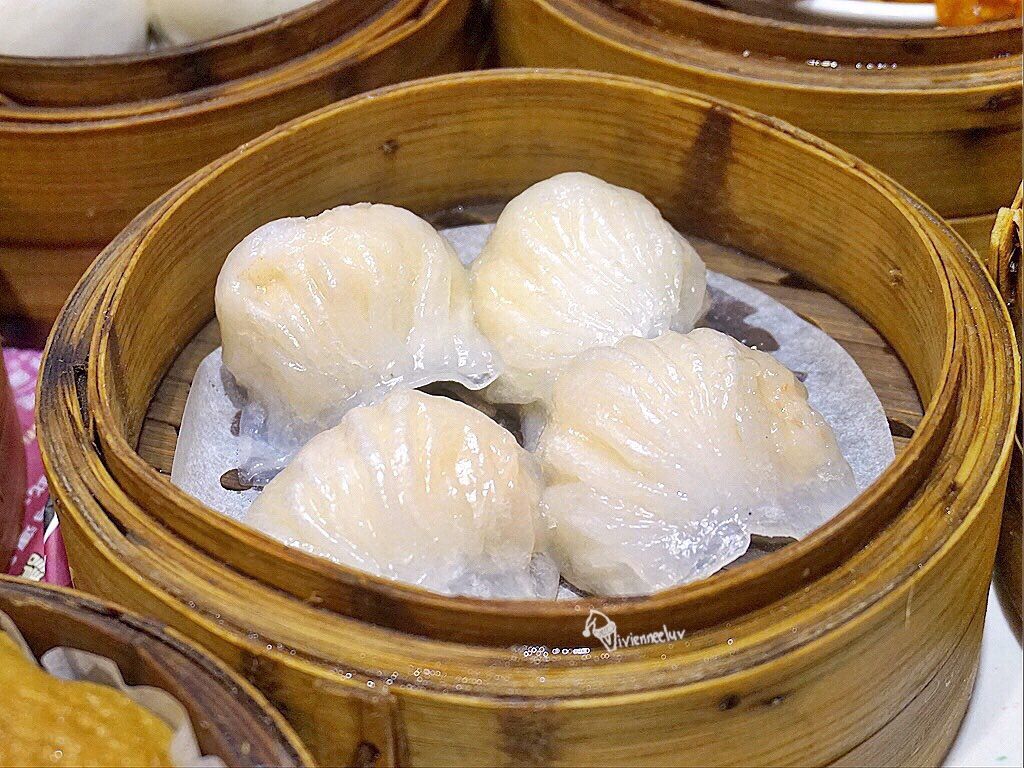 HAR GOW HKD26 ↝ S$4.50
MEAT ROLL of BEANCURD in FISH SOUP HKD16 ↝ S$2.75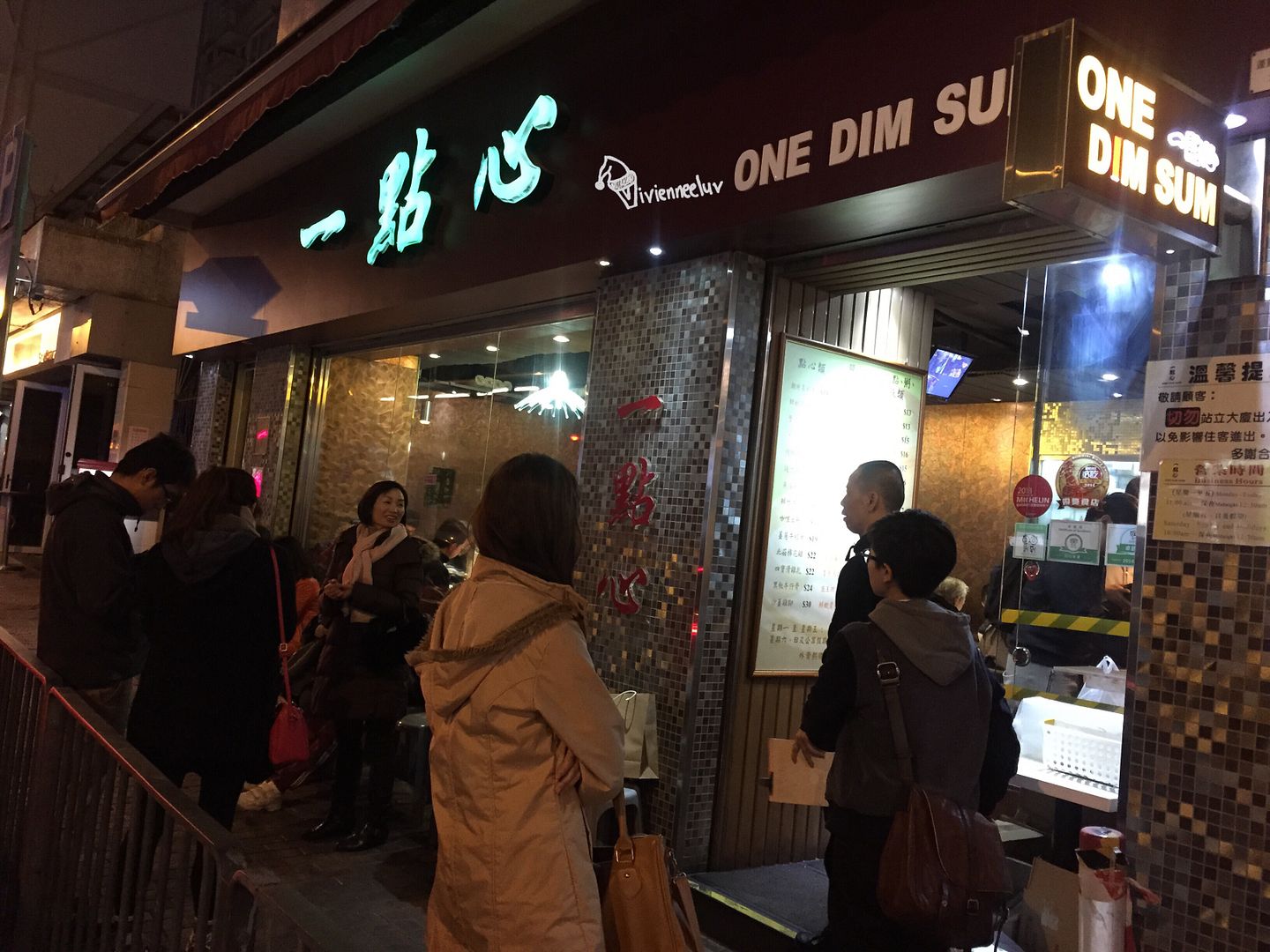 6.07pm: Night falls. It became dark after we are out of the restaurant.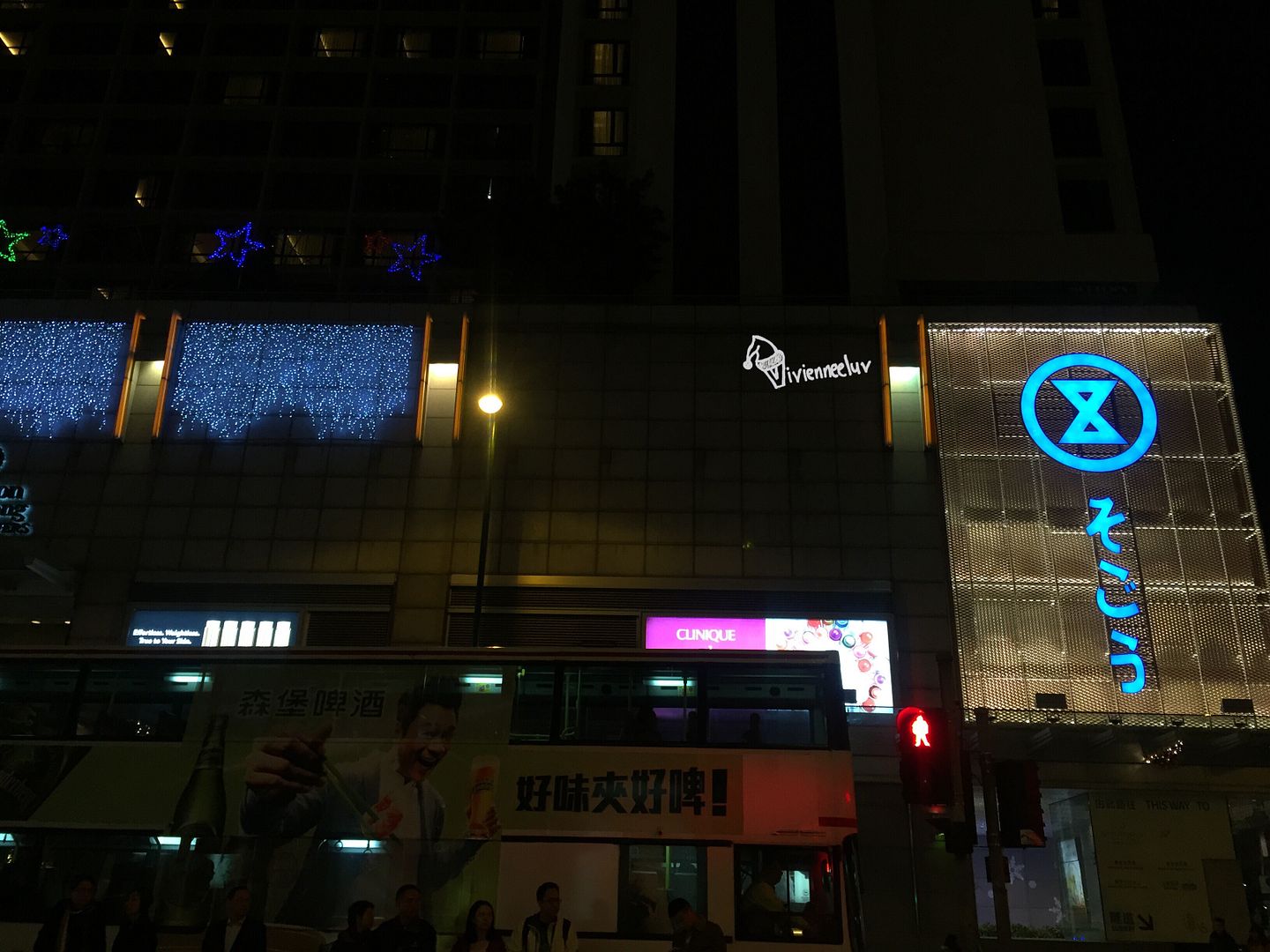 6.34pm: Said bye to Lirong & YG and off we went for some shopping!
Fit Flops - more expensive than Singapore.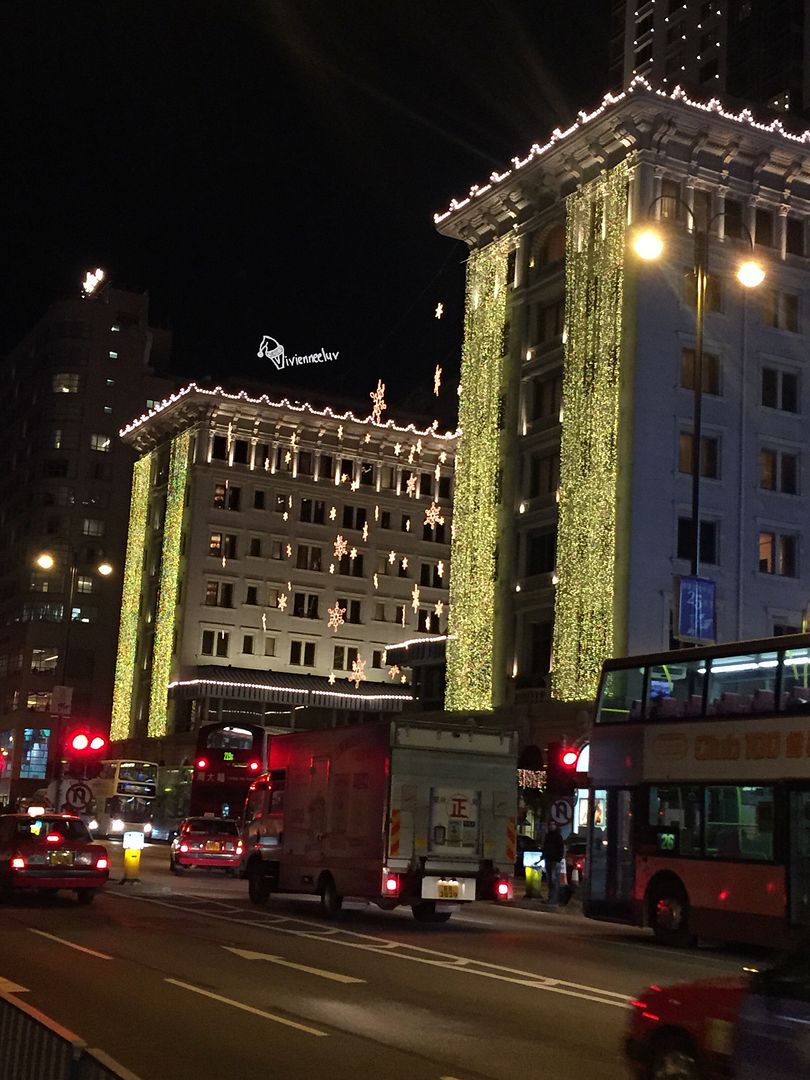 10) MOBILE SOFTEE
7.24pm: I squealed in delight when I saw this! Caught it near Star Avenue!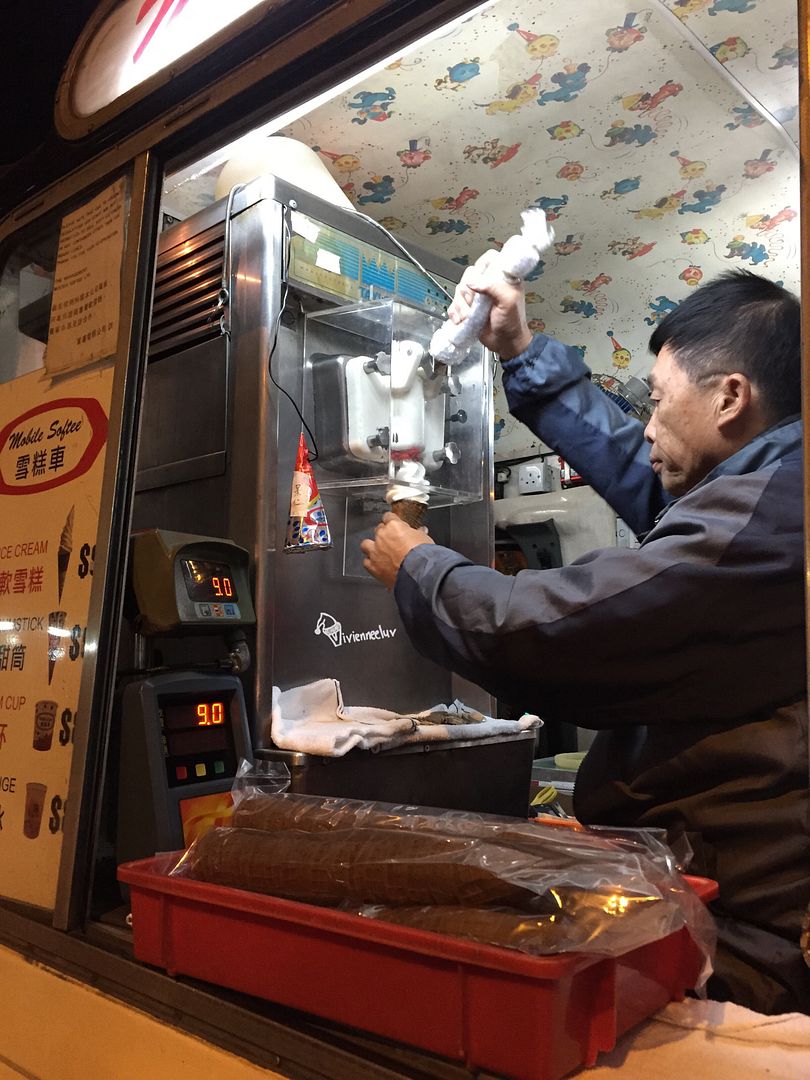 Wind is strong and its so cold, but we still want to grab a cone!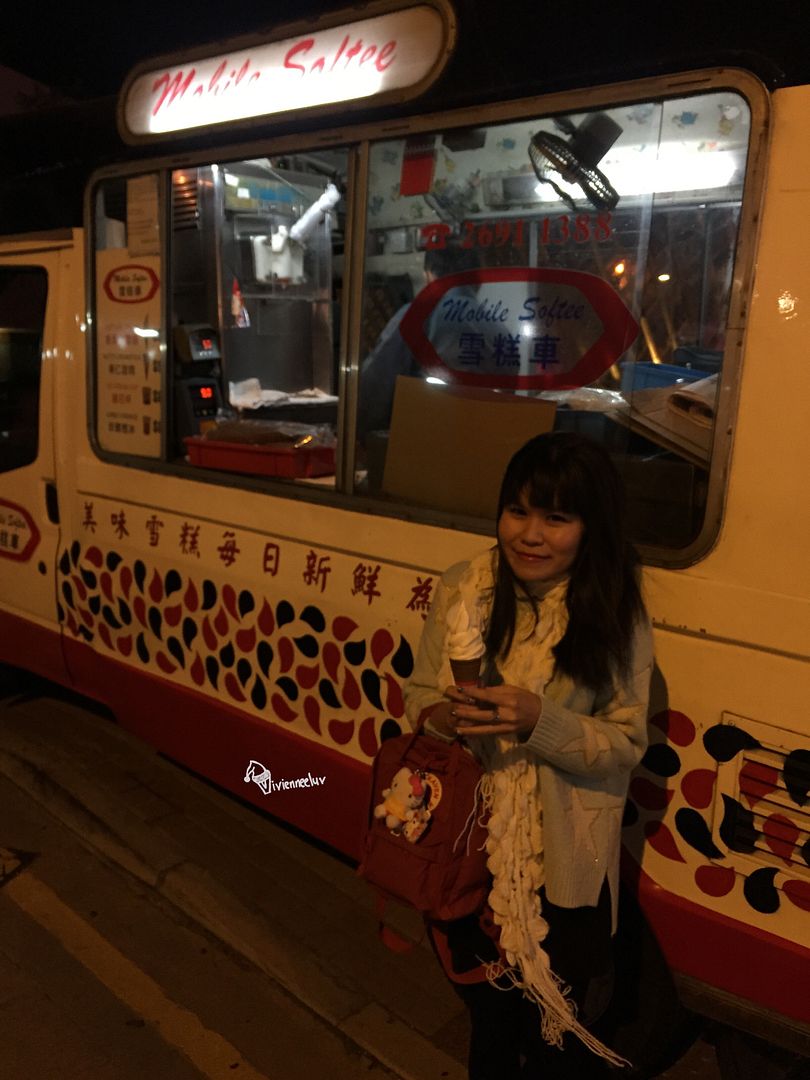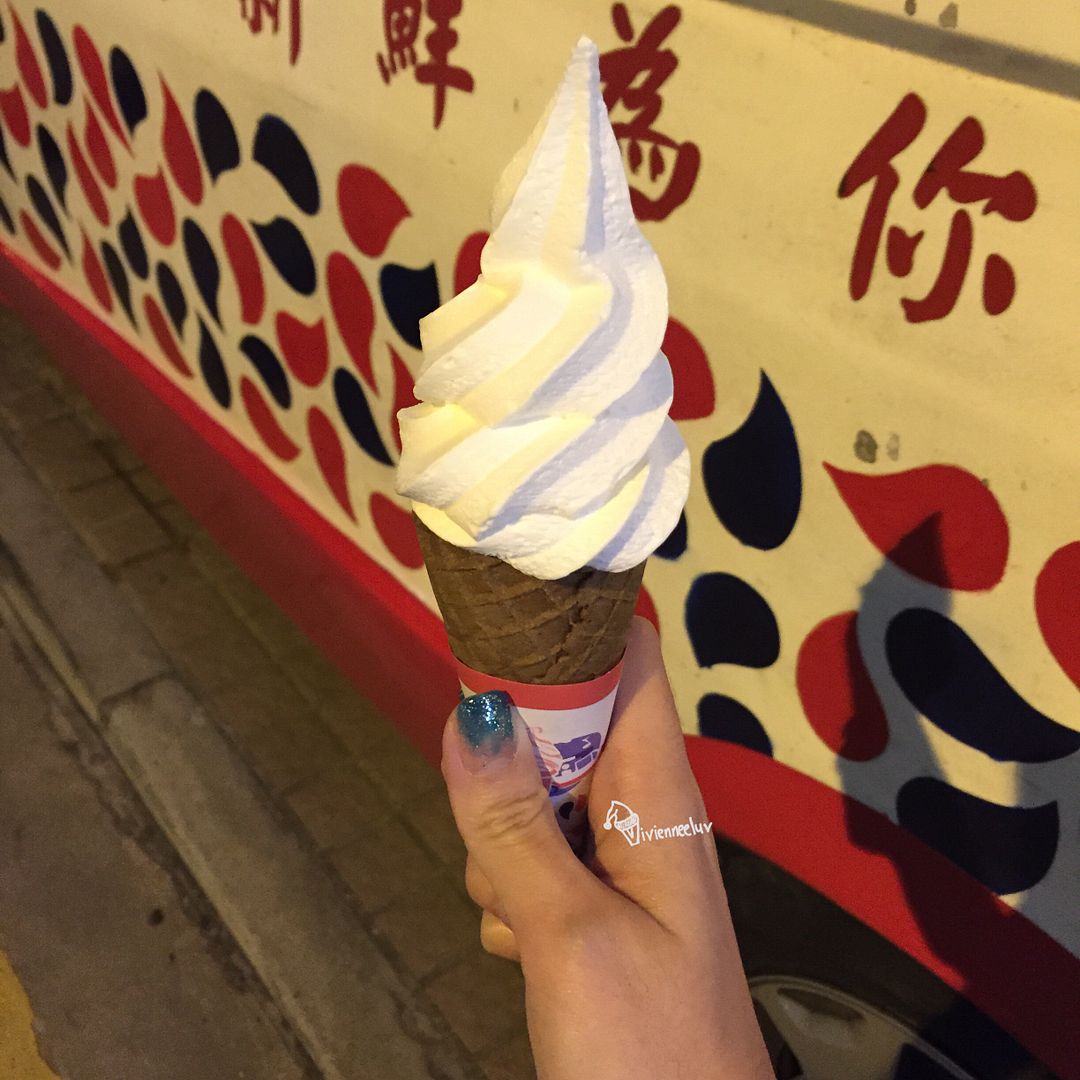 SOFT SERVE ICE CREAM HKD9 ↝ S$1.55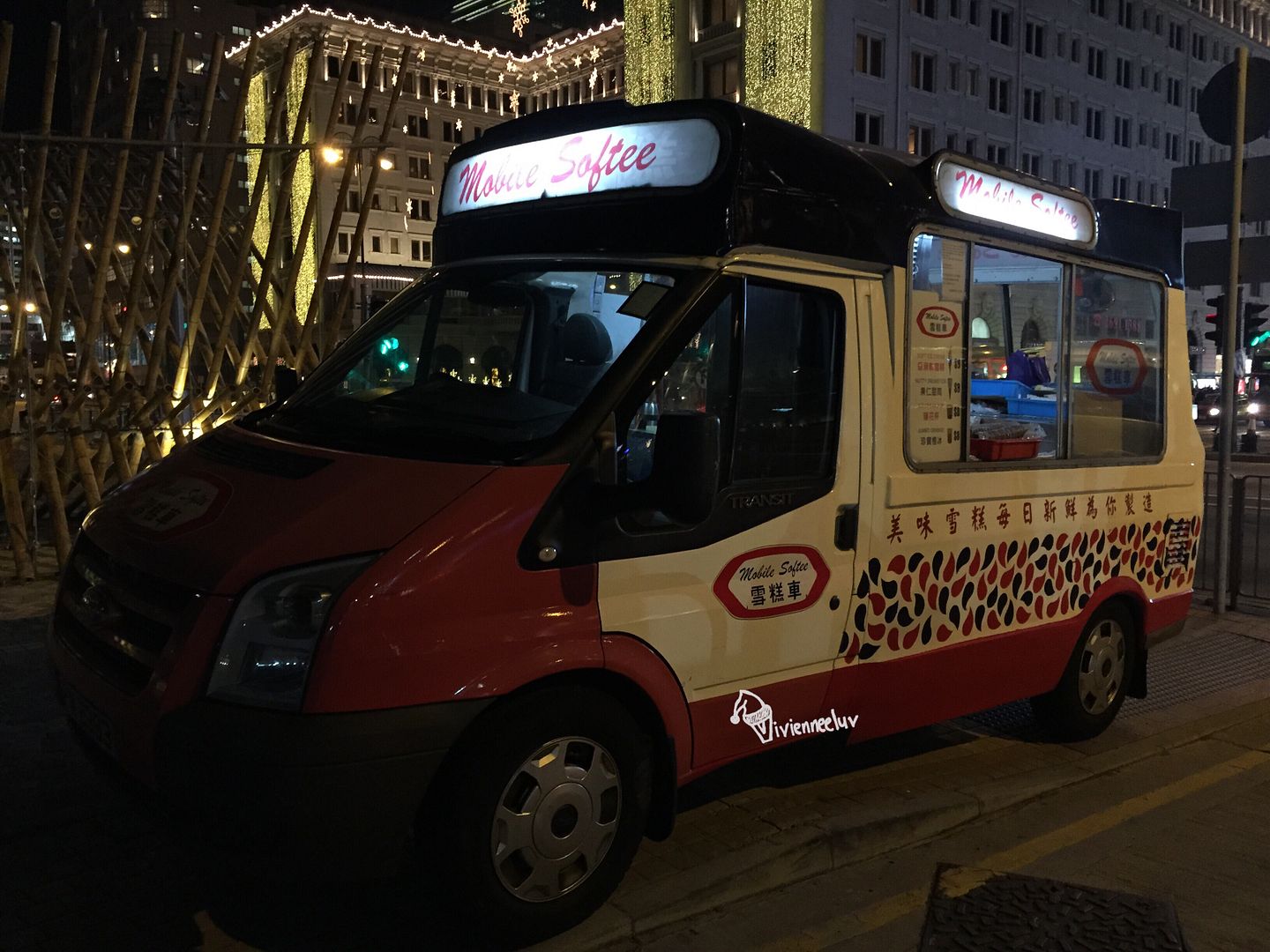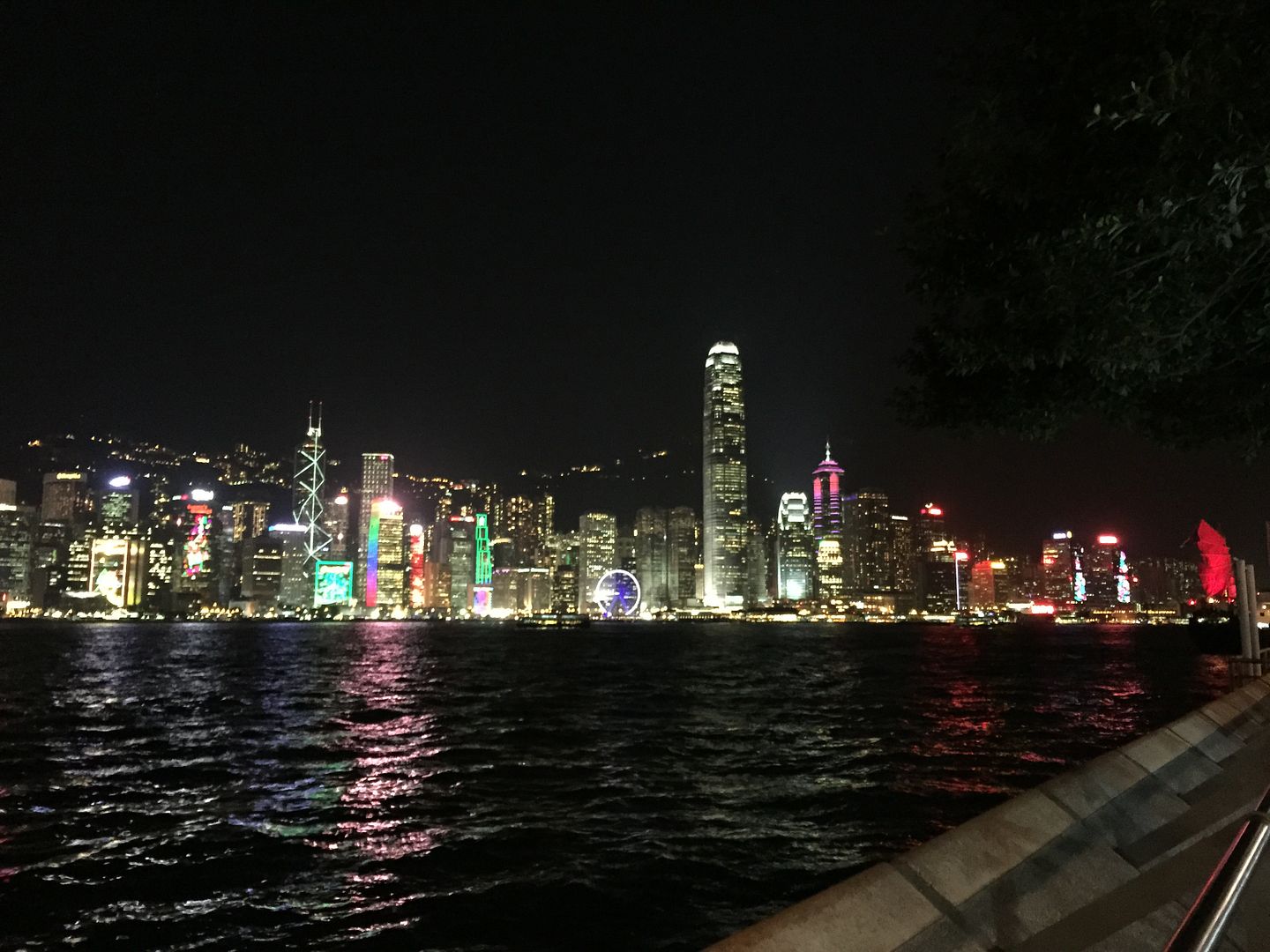 7.30pm: Got a good spot and waited for the laser show ''A Symphony of Lights'', which is on at 8pm DAILY. The show was actually meh. My phone couldn't capture the laser lights but it was nice at all, maybe I still prefer MBS'.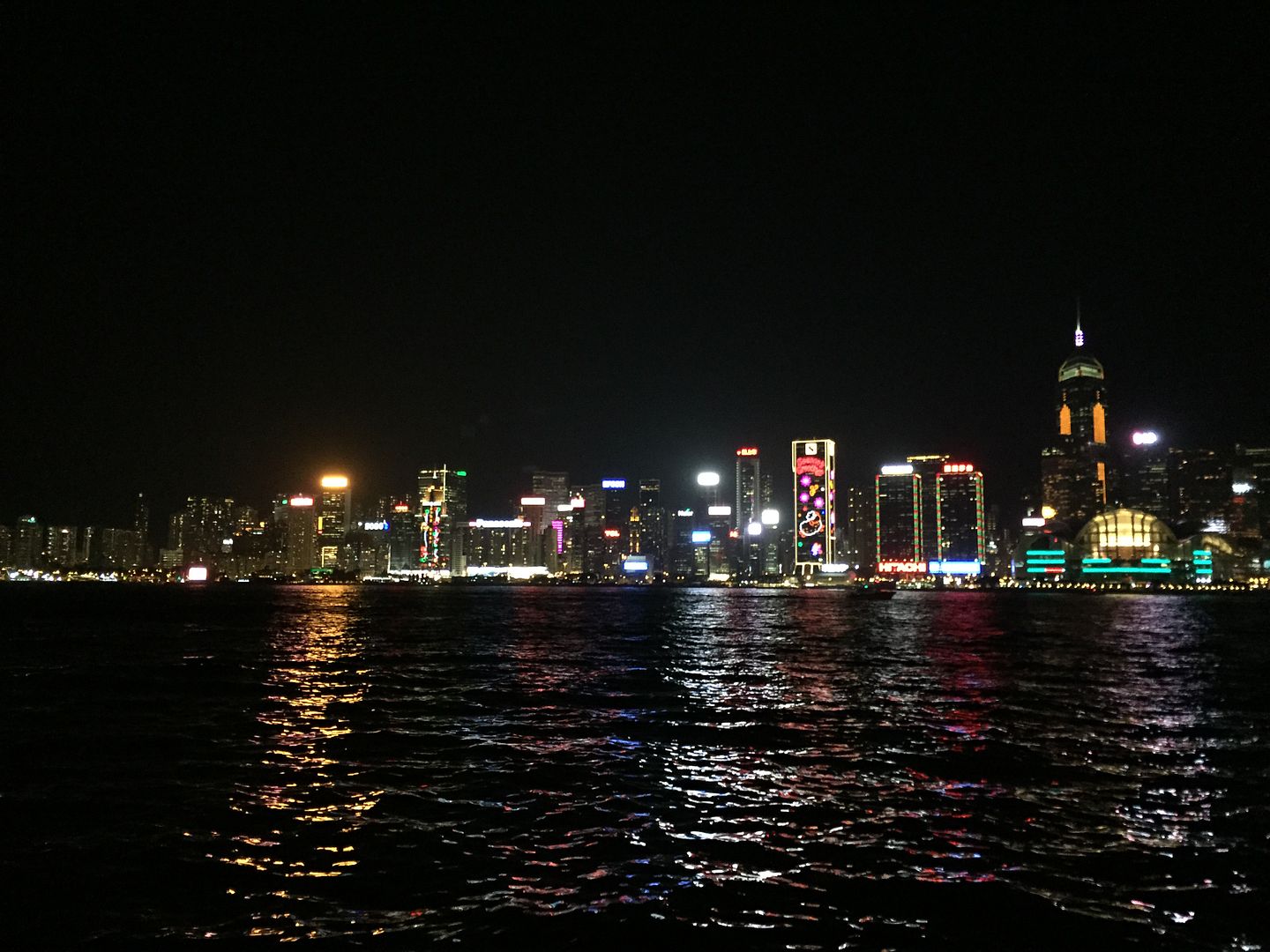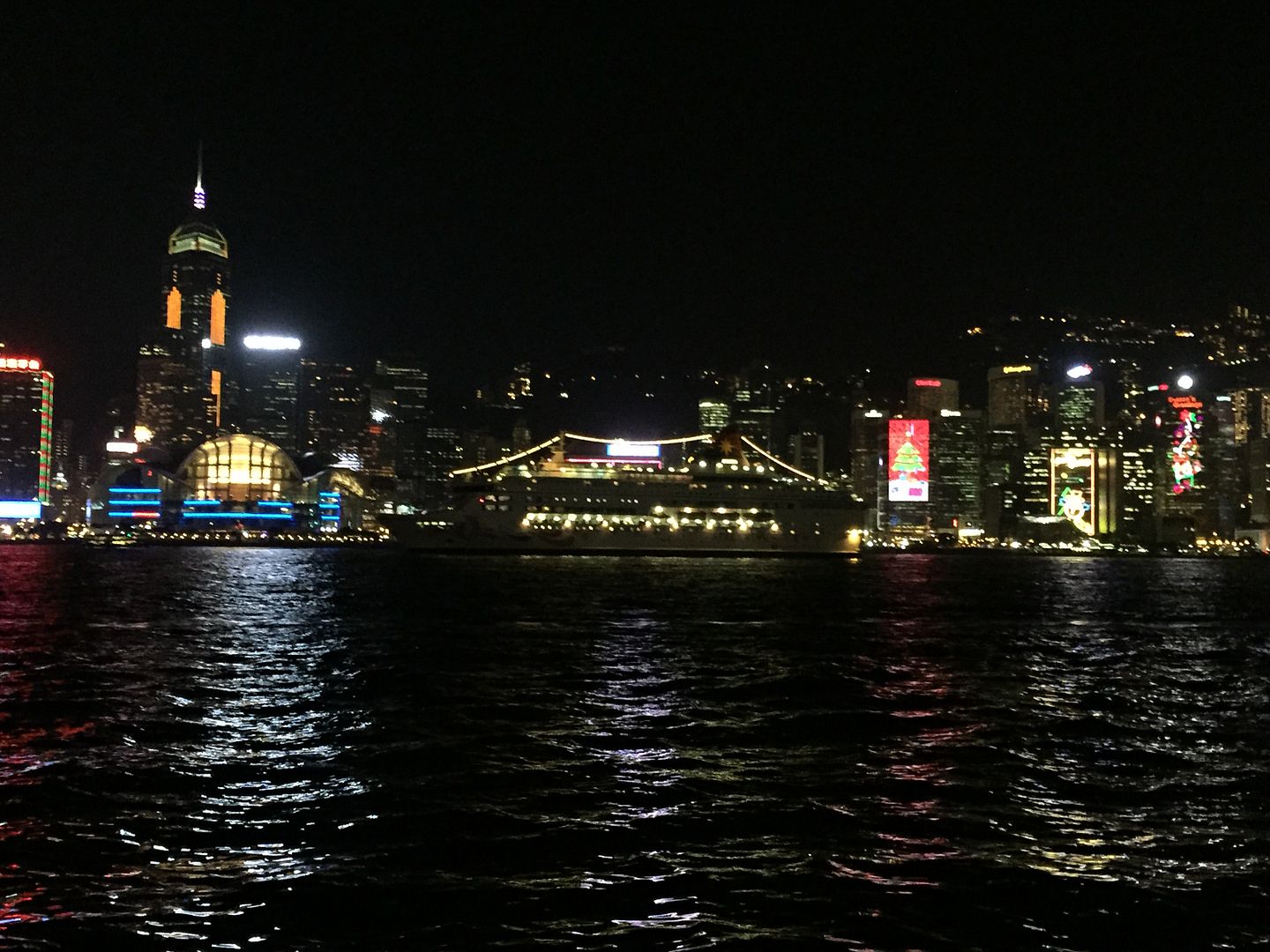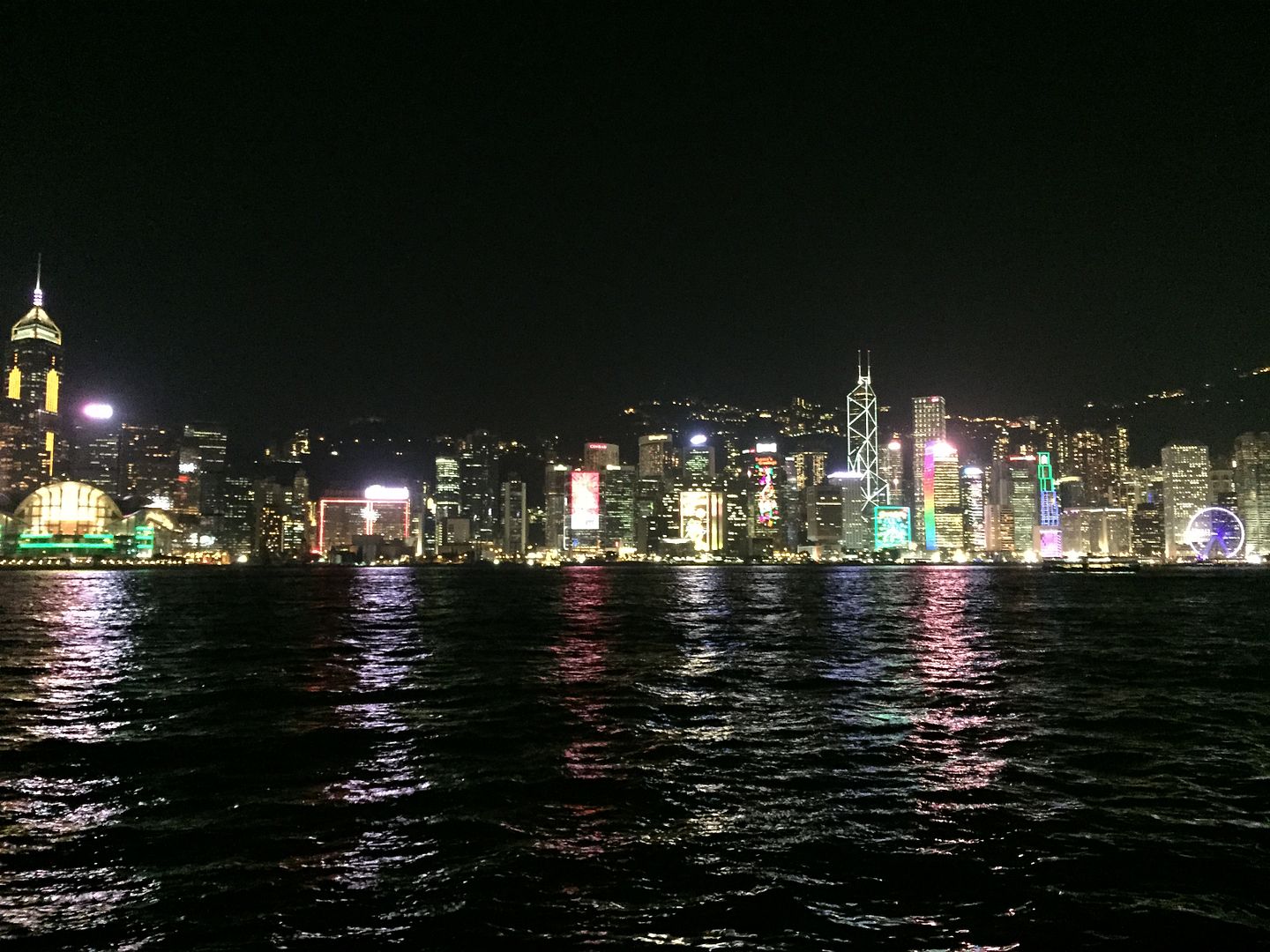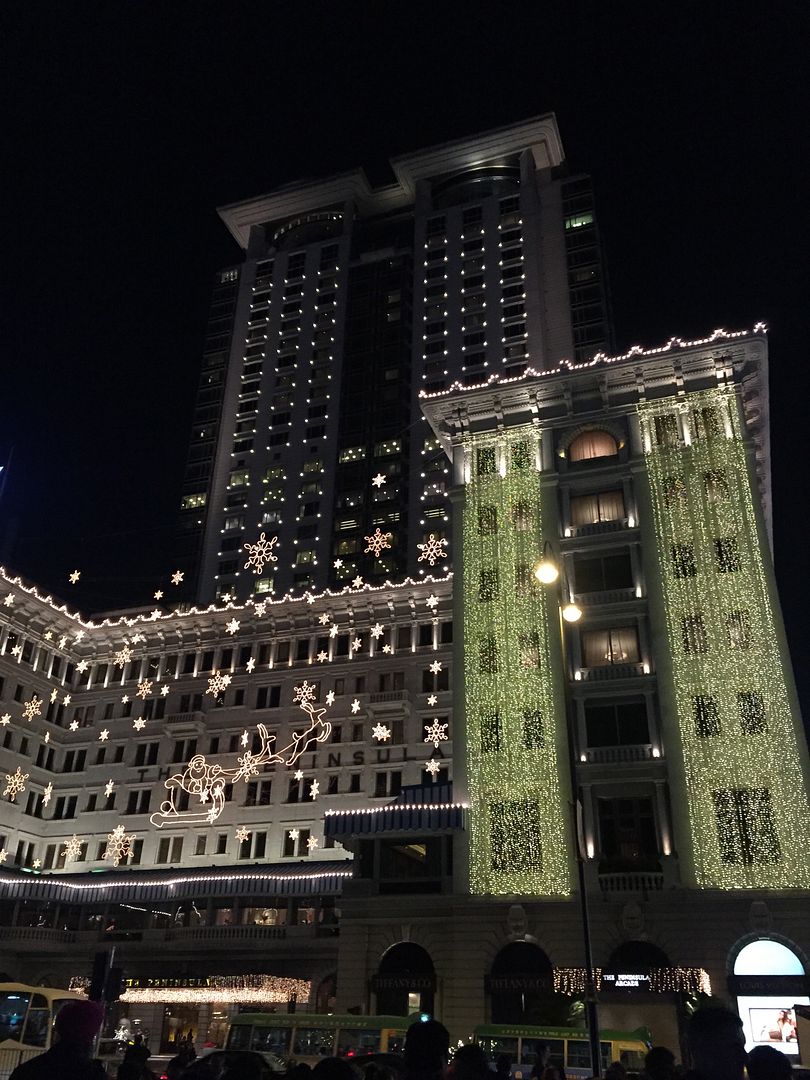 11) LAB MADE
Shop 42, G/F, Miramar Shopping Centre, 132 Nathan Road
8.35pm: K brought me here for another ice cream treat! Boy were we lucky to catch the Calbee's ice cream on its last day!
Lab Made changes its menu every 2 weeks, and it has 4 varieties on its menu every time.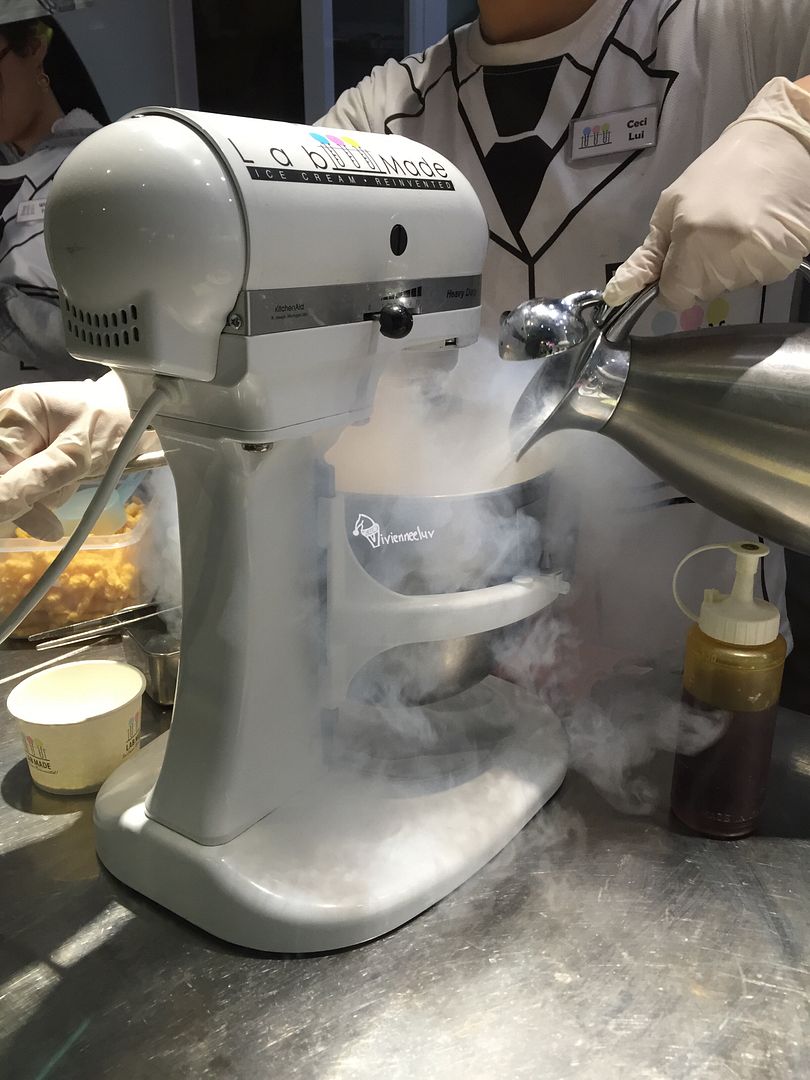 The stall is behind the blue wall, there were seats on the steps, everyone here are customers of Lab Made. I am so happy that its near to our hotel!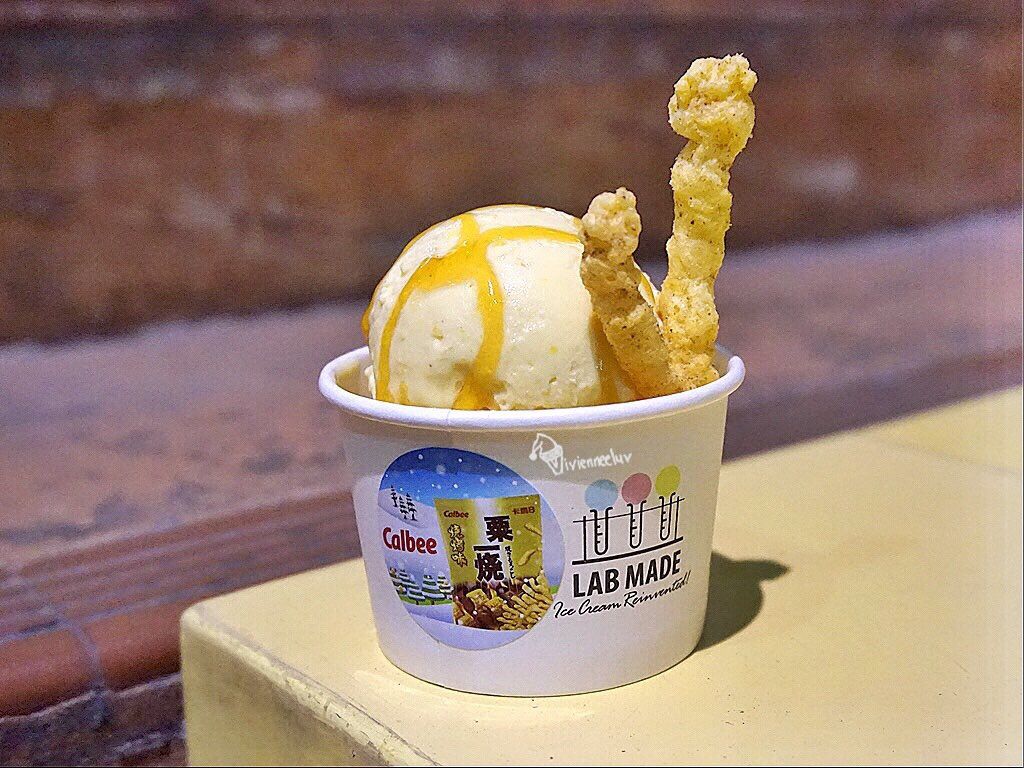 ICED GRILL-A-CORN HKD44 ↝ S$7.60
Super in love with this sweet - savoury nitrogen ice cream, they added lots of calbee's corn so there is a crunch.
Last day 17th Dec 2014, sorry.
12) MCDONALDS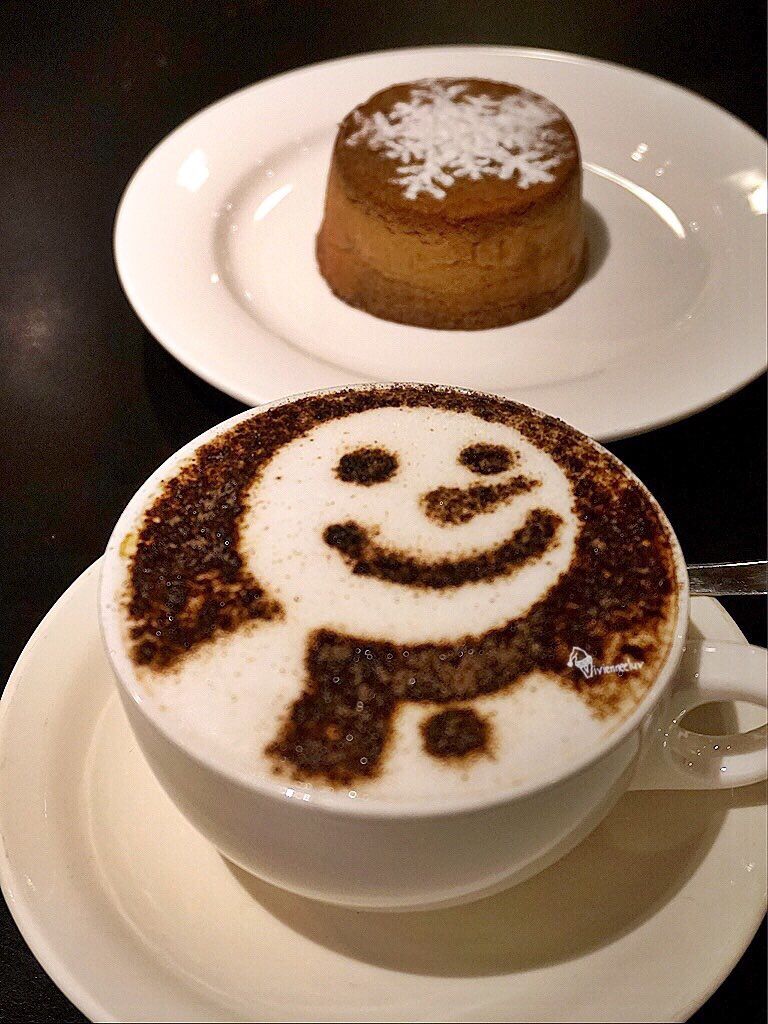 10.30pm: After more shopping, I don't know what sparks us, we went into Mcdonalds for supper. LOL! We started with Mcdonalds and ended with Mcdonalds on 1 day.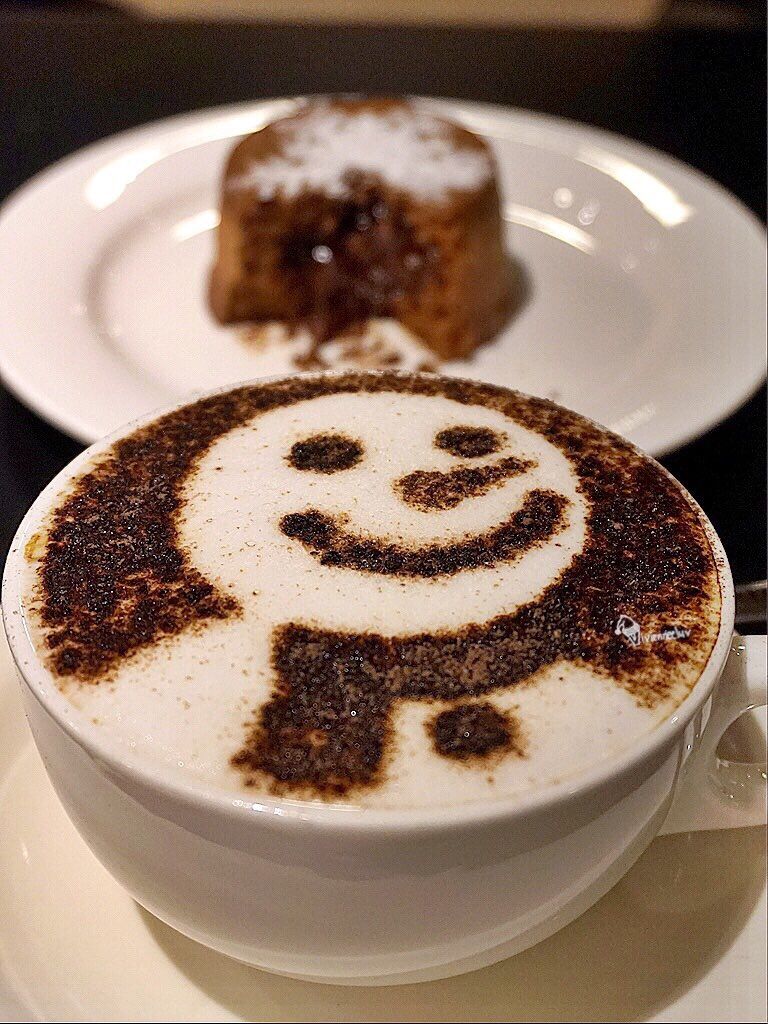 SNOWMAN MINTY MOCHA HKD29 ↝ S$5
CHOCOLATE MOLTEN CAKE HKD27 ↝ S$4.65
But we paid HKD16 ↝ S$2.75 for any designated drinks ordered.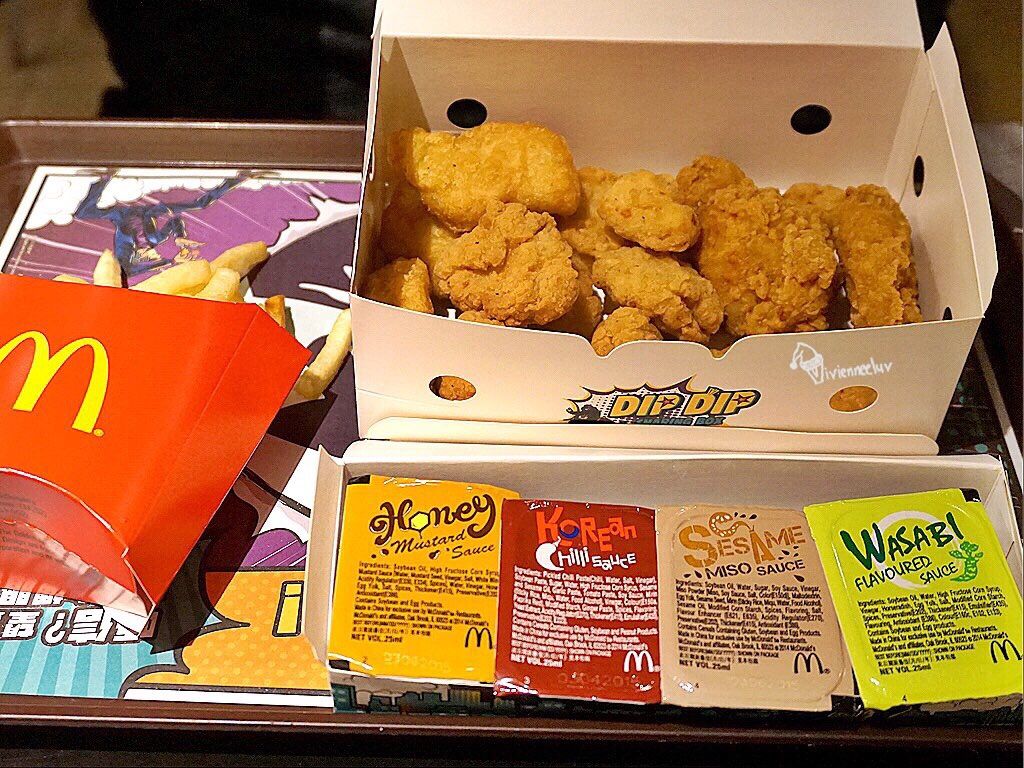 DIP DIP SHARING BOX MEAL HKD42 ↝ S$7.25
Comes with 4 dips when my own country charges $$ for additional sauce. All are pretty good IMO. We need more of these at home!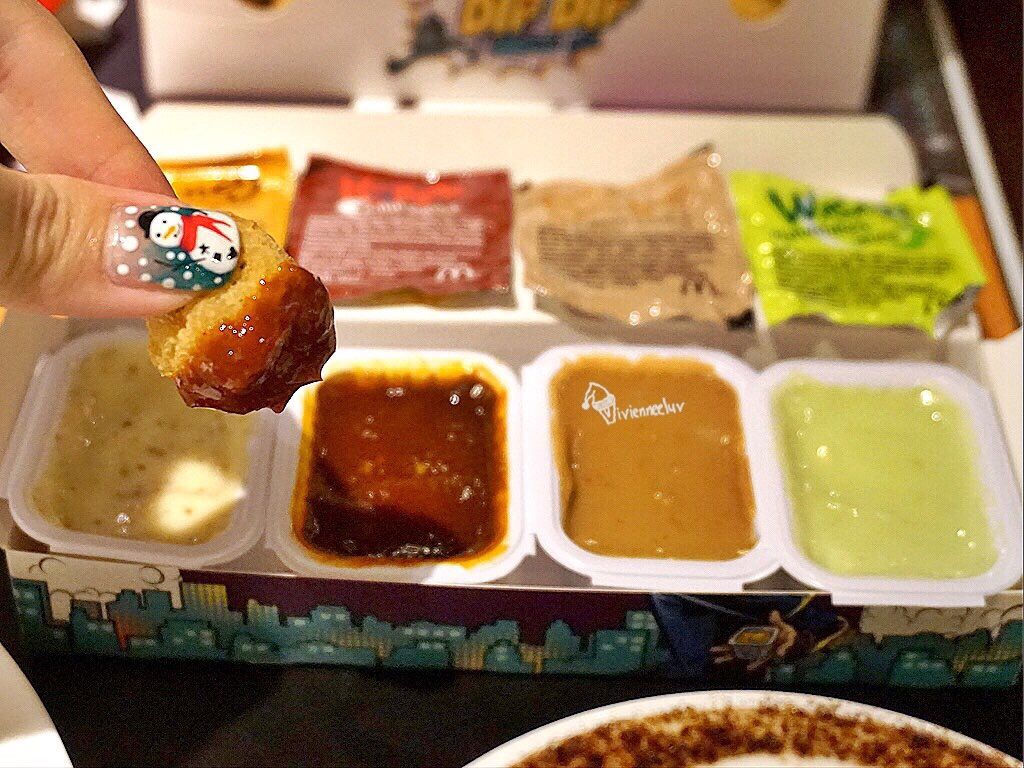 Mcdonalds were still bustling with life and very crowded at 11+pm!
Headed back to the hotel to rest! We are like energiser batteries!
Stay tune for Day 3! Sorry it took me quite a while for 1 post as its flooded with pics (100+ photos in a post) PLUS we didn't have an itinerary to follow, so I was quite messed up on the pictures & places we go to. :P So excited to blog about the next 5 days, as it feels as though I am back in Hong Kong!
Good night!