Finally paid a visit here. Queued for ONE hour, for 2 bowls of fish soups at S$10 each.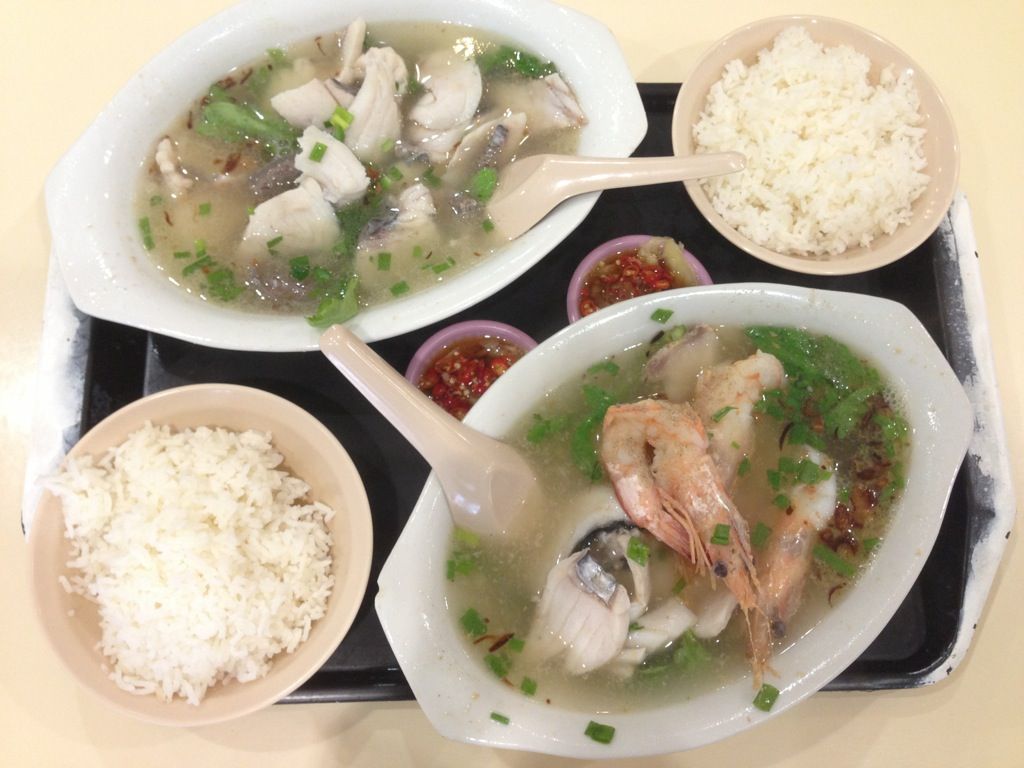 K's bowl is S$10 worth of fish, mine is a mixture of fish & prawns.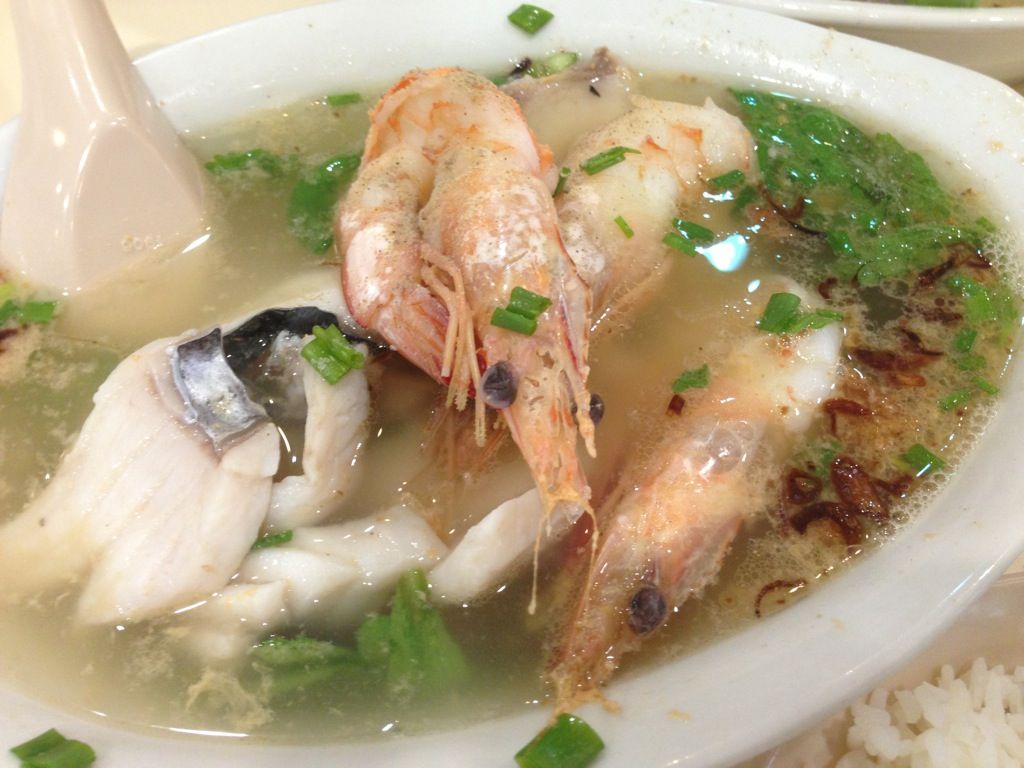 What I can say is, S$10 may sound expensive for fish soup, but comparing the ratio of fish to the $, it might even be more worth it compared to any other fish soup stalls out there! The fish slices are very thick, totally worth it!
A cup of Hainan coffee after that! BLISS can also be this.