The new sensation has come over to Singapore!!
Its a combination of Croissant & Donut therefore its named Crodo or Cronut!
Da Paolo has limited number of crodos baked everyday. Maybe a limit of 100 and they are selling out real fast! K woke up real early, headed to Paragon and got me 2 of these! Quite pricey at around S$4.90.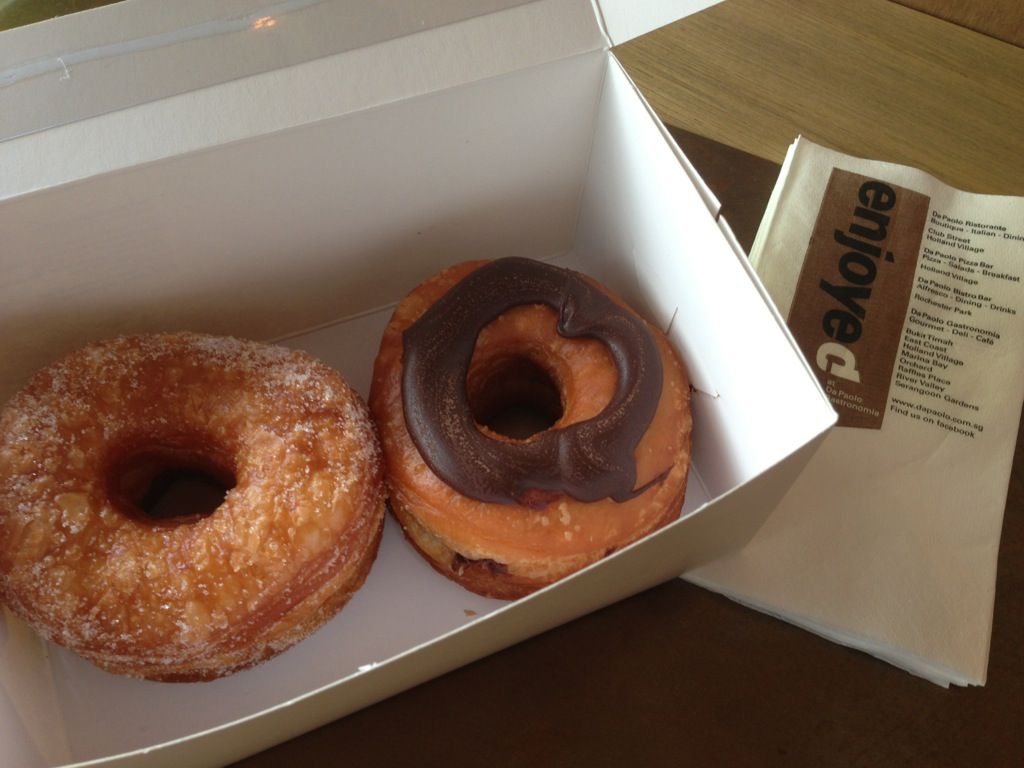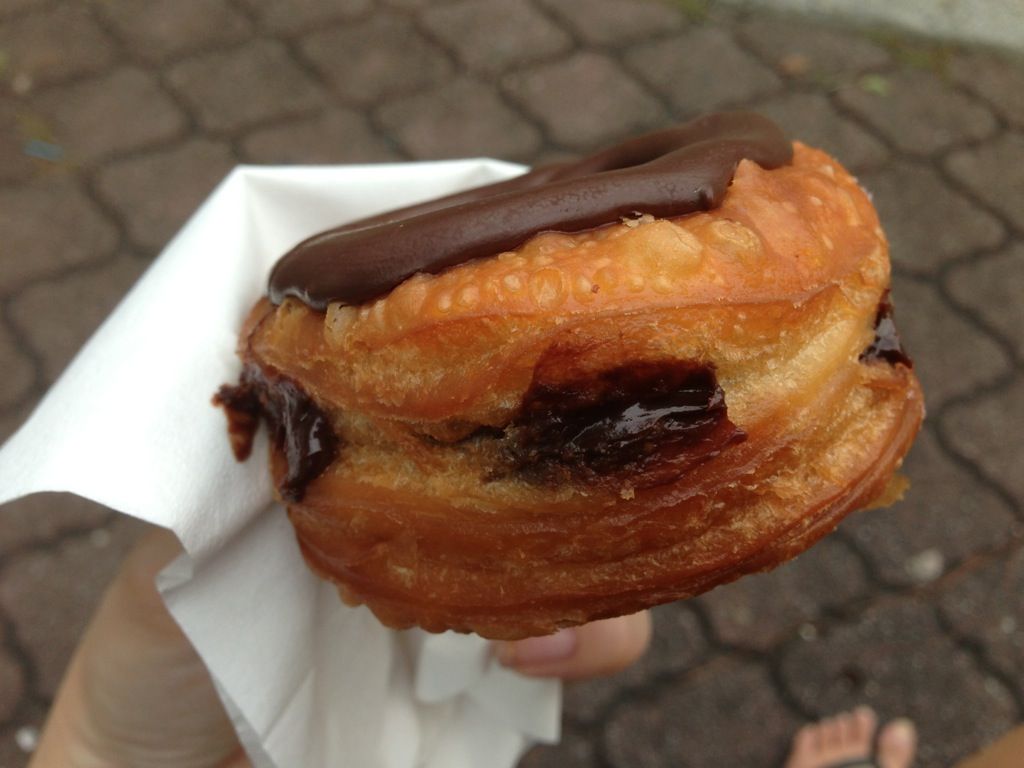 This is so awesomely good!! A little oily but its GOOD!!!!! Generous amount of cream.