Website: http://en.gingen.com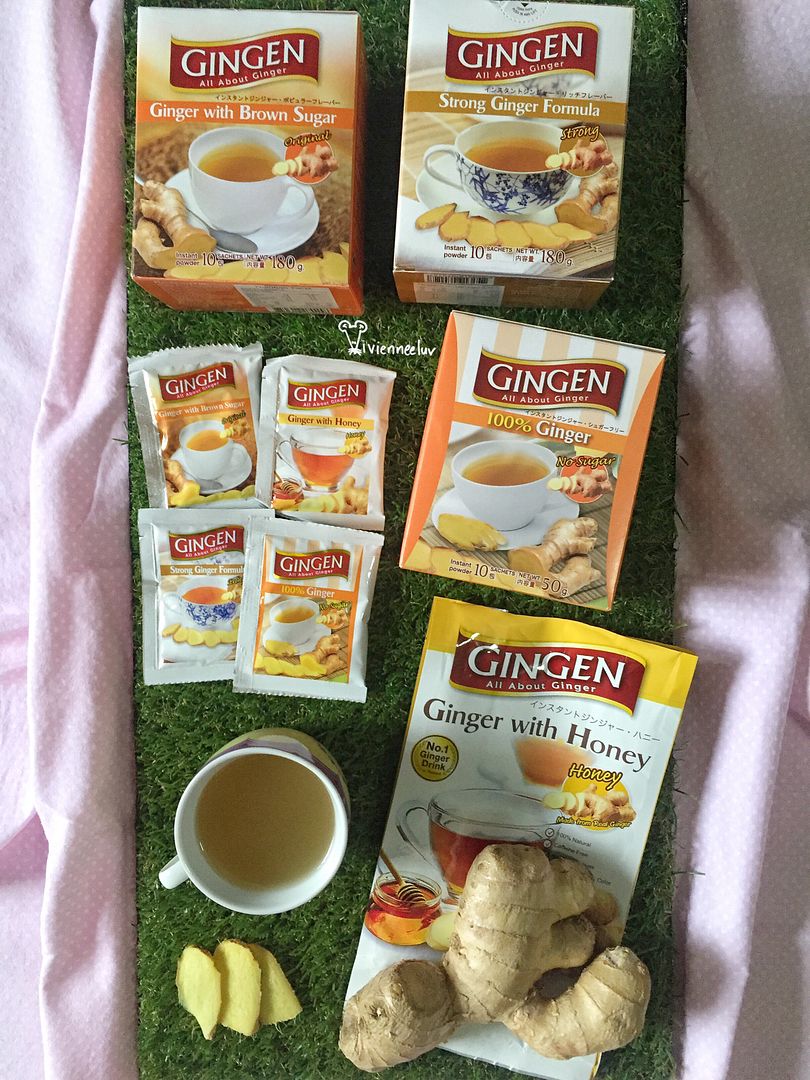 Proud to say I REALLY LOVE GINGER. Be it eaten raw or in the form of a drink. Even before Gingen sent me these, I have tried everything because everyday after lunch in the office, I will make myself a cup of ginger drink, to get rid of all bloatedness.
Chinese and Thai people use every part of ginger (root, tank, and leaf) to cure their ailment, ginger acts as the anti-flatulence and act against nausea, vomiting and vertigo. It also helps to decrease blood coagulation and peptic ulcers, by increasing bile and enzyme production and it also helps to prevent cancer.
No Sugar (100% Ginger)
Strong Ginger (80% Sugar)
Ginger with Brown Sugar (75% Ginger)
Ginger with Honey (69% Ginger)
Gingen is available at selected Cold Storage, Fairprice, Giant, Mustafa, Prime, RedMart.com & Sheng Siong, at S$5.80 per box of 10 sachets.
100% Ginger and Ginger with Honey are available in big packs like this with 20 sachets at S$9.90 at selected Fairprice and Mustafa.
Look at how I paired my sweet treats with ginger drink.
Jenny Cookies from Hong Kong from Randy and Diana.
Goody Bag from godson's birthday party!
Thank you Gingen for sending my favourite ginger drink.