Website: http://www.crystaljade.com/index/
Discount at outlet: 20% discount for Jadeite members, DBS and Standard Chartered debit/credit cards (till 15th Sep 2016)
Received another box of mooncakes (diet will come after the Mid Autumn Festival)
Look at how pretty the mooncake box is, I can reuse it to put small makeup items.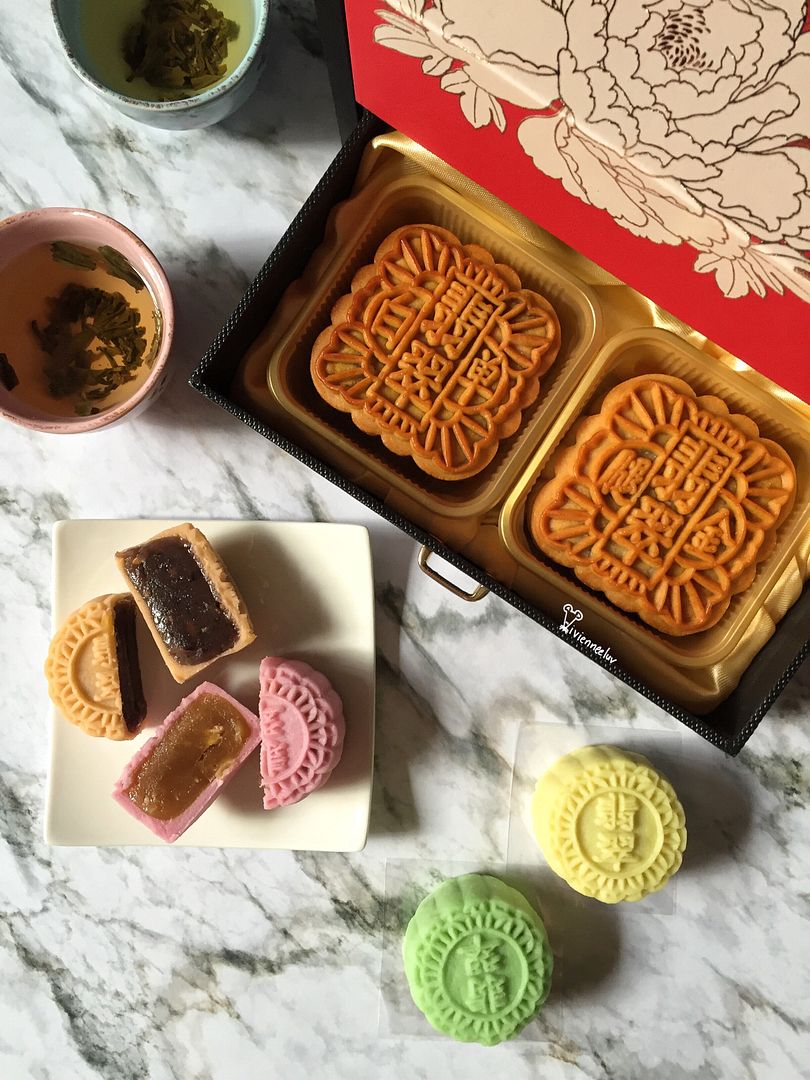 Mini Snowskin Mooncakes S$28/box of 4 or S$50/box of 8
Mixed Nuts and Ham S$33/box of 2 or S$60/box of 4
Low Sugar White Lotus Paste with Single Yolk S$30/box of 2 or S$54/box of 4

This year's mooncakes from Crystal Jade ranging from fruity to nutty flavours.
The 4 snowskin flavours are Blueberry with Cashew Nuts, Lychee with Pine Nuts, White Lotus Paste with Macadamia Nuts, Chlorella with Melon Seeds.

Blueberry (orange snowskin) has a fine balance of blueberries blended with white lotus paste and cashew nuts, while Lychee (pink snowskin) on the other hand is lighter in taste.
Chlorella (green snowskin) is a superfood that helps boost your energy, supports fat loss.

While the traditional White Lotus Paste with Single Yolk is low in sugar is ideal for the elders. Mixed Nuts and Ham is mum's favourite as usual, the fragrance of jinhua ham and it also adds saltiness to the lotus paste thats mixed with nuts.


Thank you Crystal Jade and Happy Mid-Autumn Festival!