| | |
| --- | --- |
| Address: | 22 Martin Road #02-00 Singapore 239058 |
| Telephone: | +65 68364695 |
| Operating Hours: | 7.30am to 6pm Daily |
| Website: | http://commonmancoffeeroasters.com/pages/grounded-by-cmcr |
Last weekend, I had three birthday celebrations and this is one of them. My dearest dong seang Nikki's birthday falls on today, so we planned to celebrate the weekend before. Didn't had much ideas in mind as we ran out of ideas what to do in Singapore, so we ended up with eating the whole day long.
Houjicha Cake S$40
Jacq did the sourcing and ordering, the cake turns out to be so pretty! Cake is from
Edith Patisserie
, the houjicha taste is very subtle and and is overpowered by the cream.
Stitch Macarons in lavender flavour S$5.50 each
(minimum 10 pieces)
Macarons are from my favourite macaron place,
Bonheur Patisserie
! And guess what! We pieced them together! Because customised Stitch Macaron + Cake is very expensive.
The craft on the cake is from
Hazel's Handmade
.
Back to the lovely space at Grounded, we didn't know the whole cafe is Alfresco style, so you can imagine how humid and hot it was. This long stretch of seats is definitely better than the space we reserved because there are ceiling fans right above.
Order and pay at the counter first.
Some expensive coconut water at the barista cum cashier counter.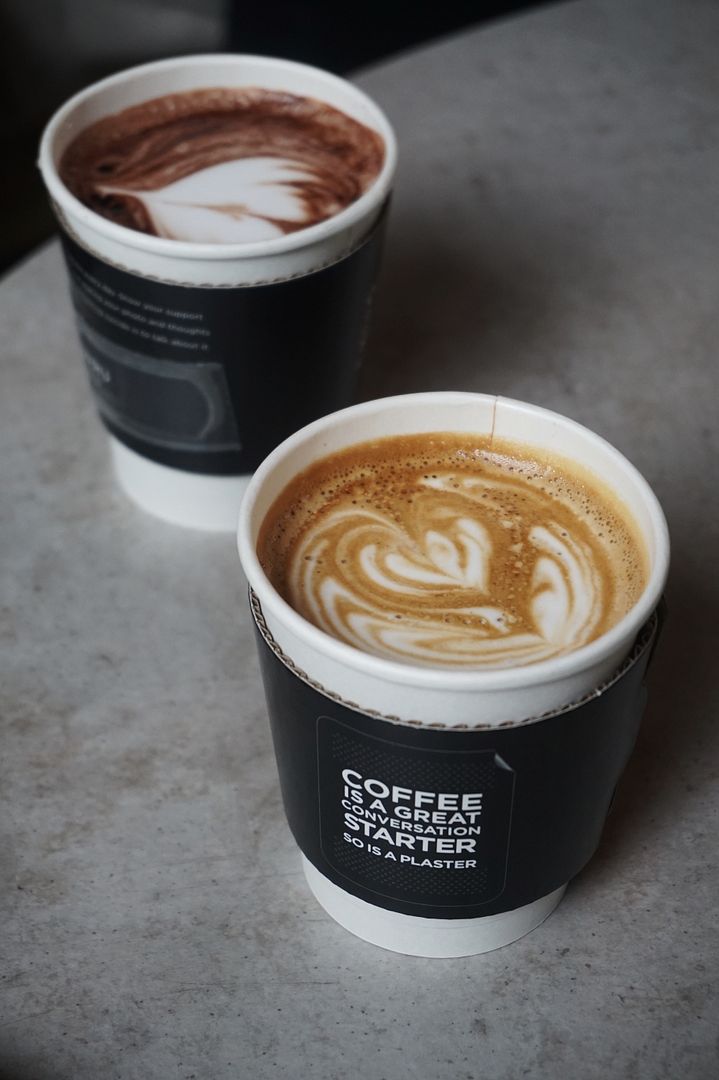 Coffee S$5
Not sure why Grounded served their coffee in disposable cups. Cutleries are also disposable. Save the earth no?
Lovely hand shot by Jacq. Finally did my nails!
Have to say again that I really love Pris' work. Maybe a close up shot in another post next time.
Luckily Nikki was late, so we have time to take all our cake shots, nails shots.
And we have time to slowly think how do we want to decorate the cake.
So we ended up with this! I am so happy and glad how pretty this turns out to be! Glad it surprised her a little.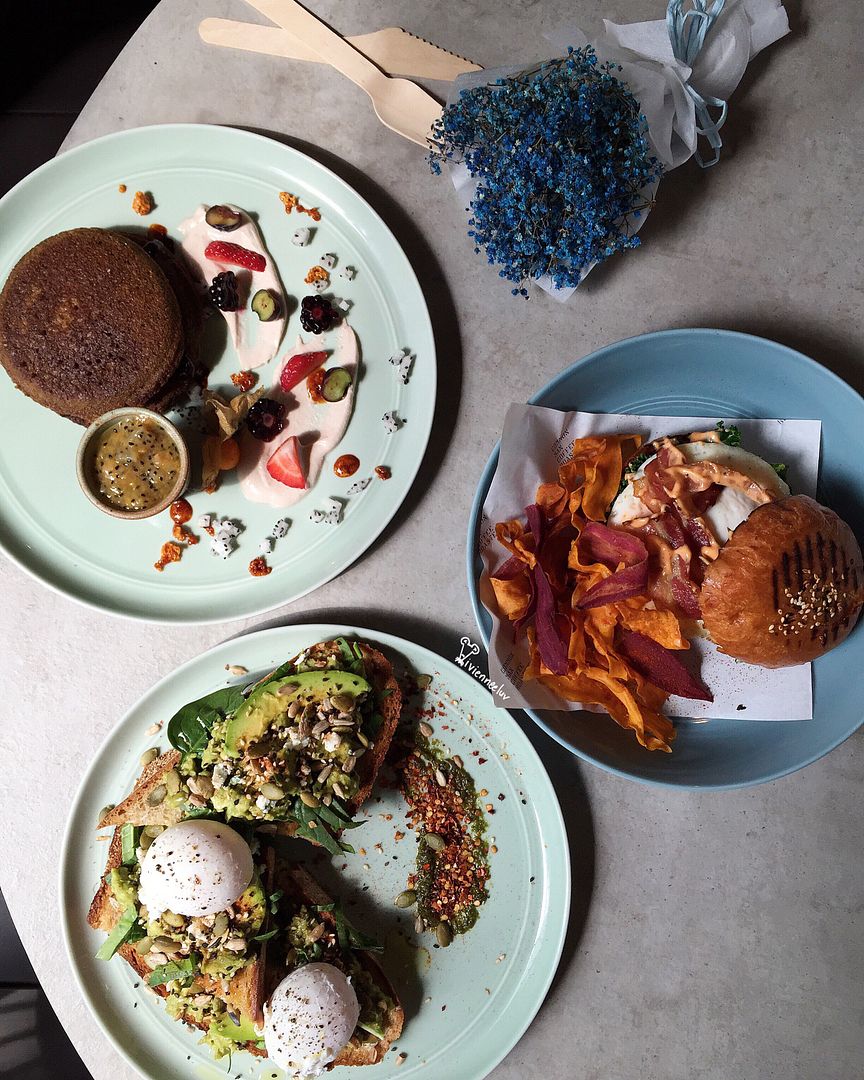 Now back at the food after we are settled down.
Matcha Pancakes S$16
A very disappointing brownish looking matcha pancake, very subtle in taste, the dragon fruit jam tasted very citrusy, didn't enjoy this dish.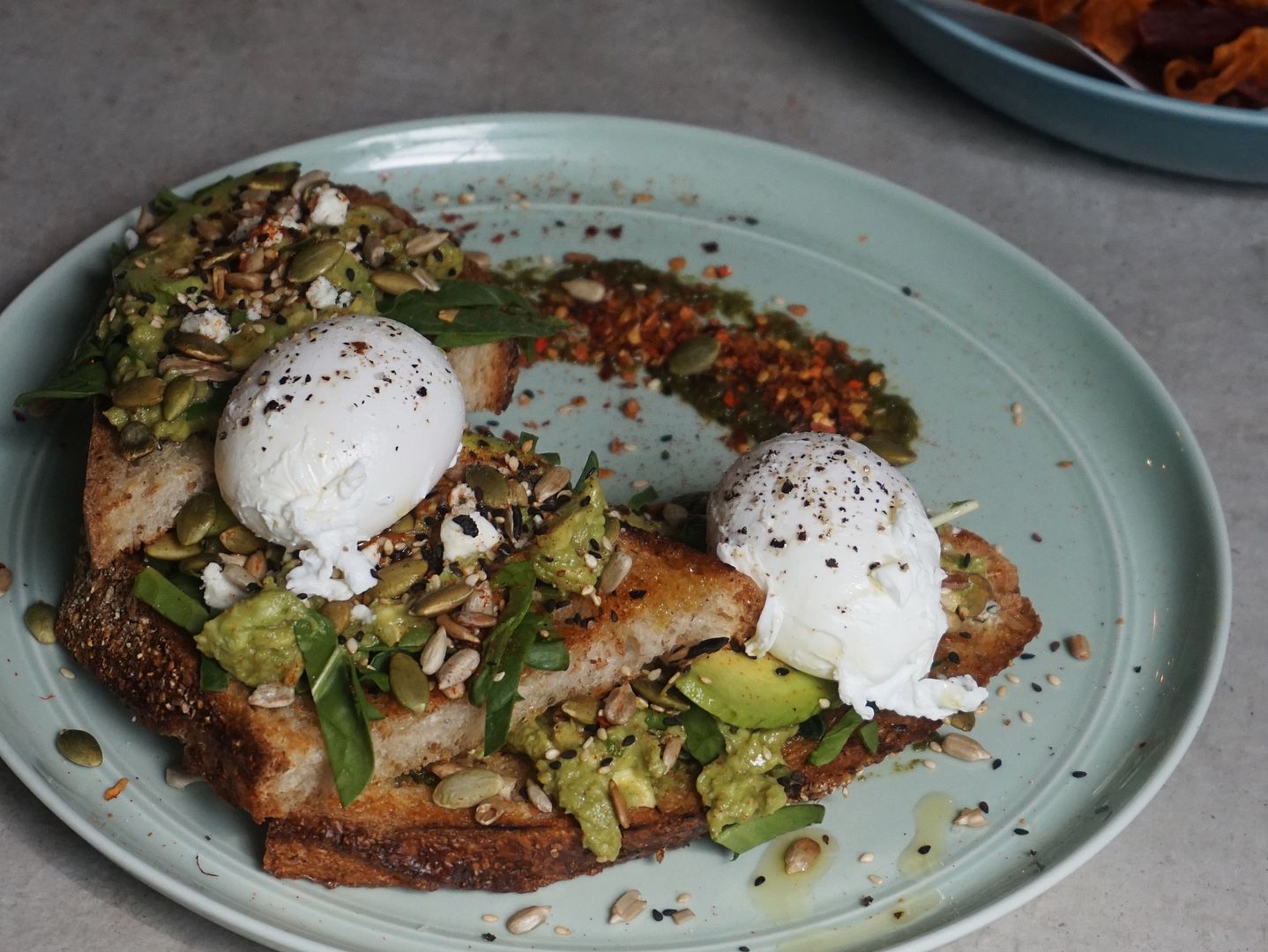 Avocado Toast S$16 + Poached Eggs S$6
The bread was toasted till very hard that I am unable to cut it with their disposable wooden knife.
Balanced Burger S$17
This was surprisingly better than what i expected and maybe the best among the three dishes.
Baosssss!
Baos + Hannah!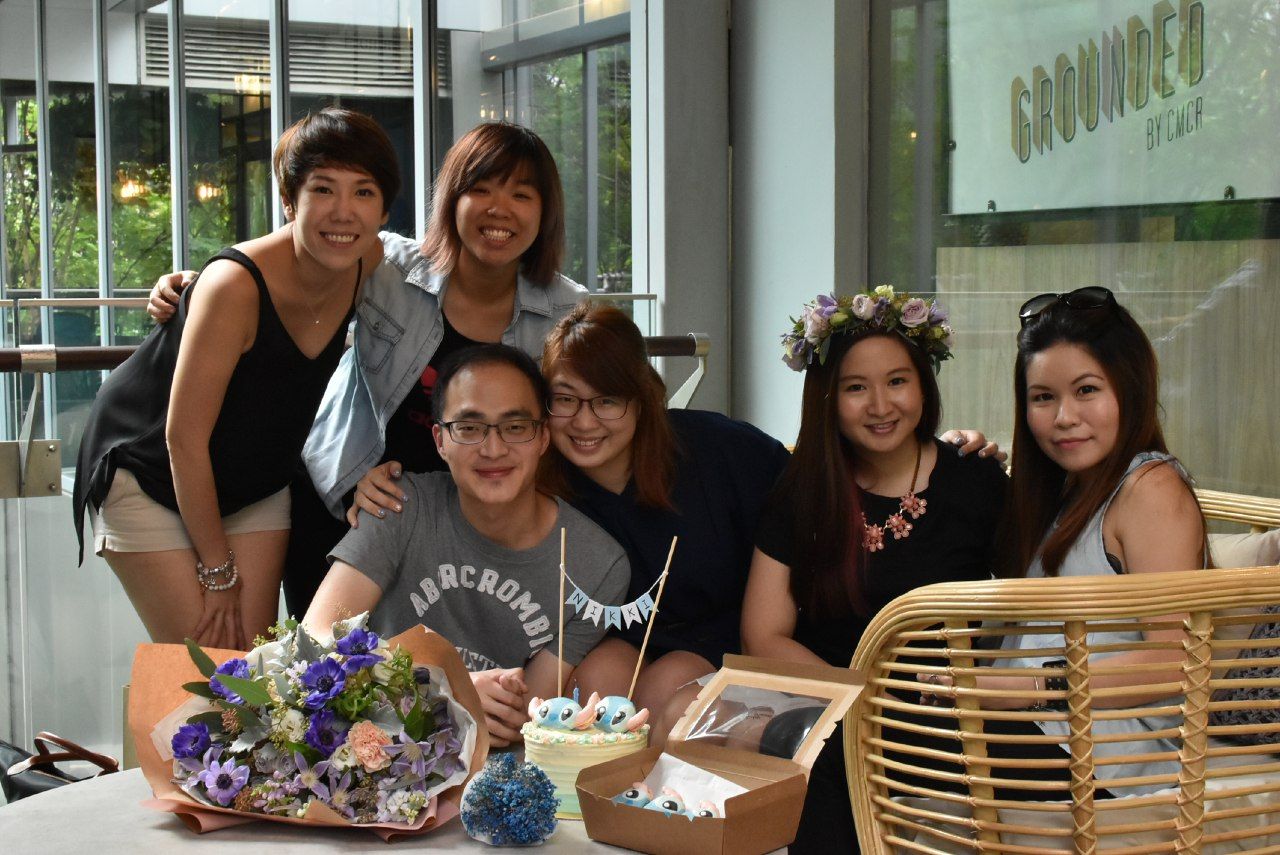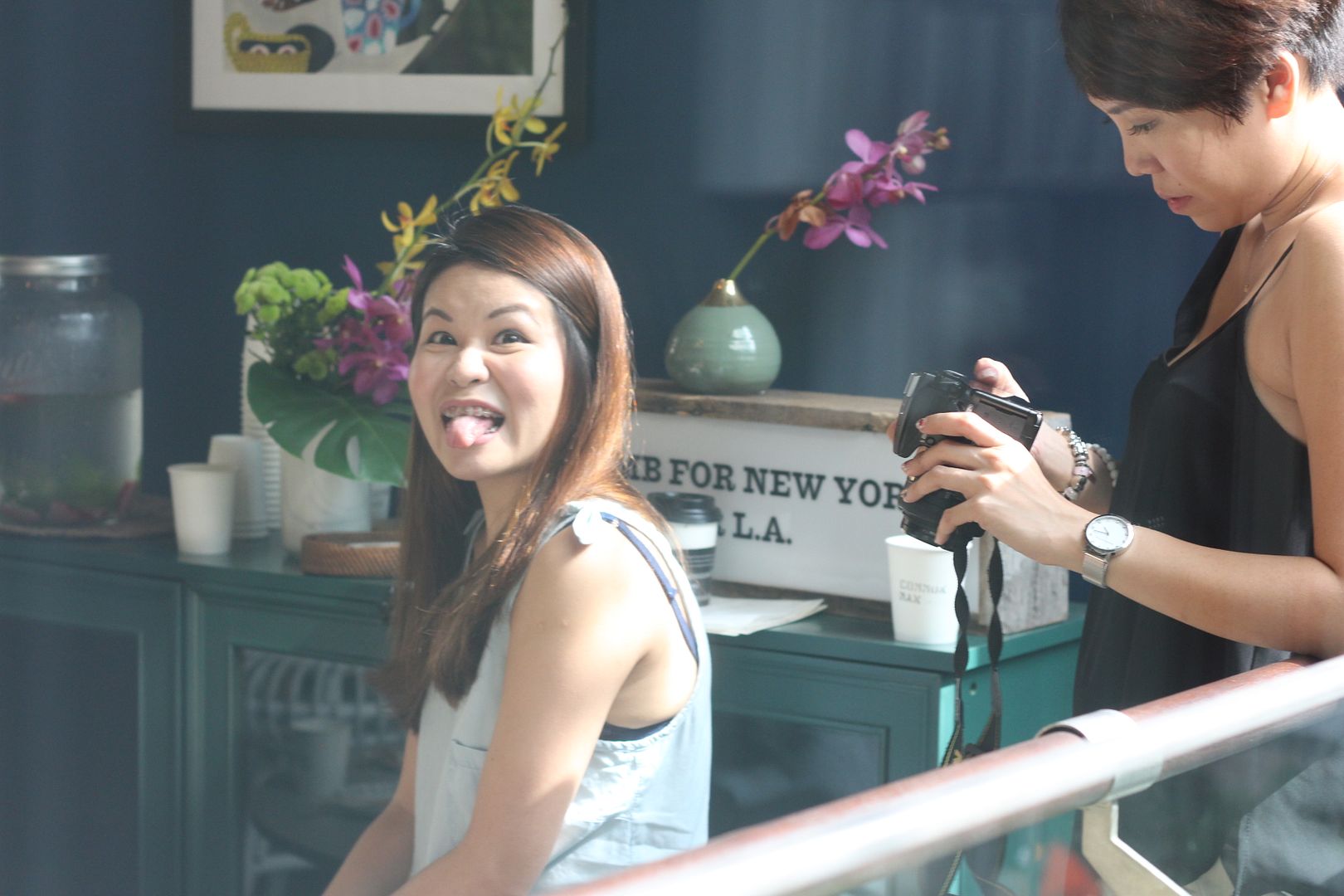 Back at Jacq's place after that for the 2nd round of surprise!
Steamboat as usual, our homemade HDL.
Then I presented Nikki the 2nd surprise! My funny expression face caused my dong seangs to laugh at me.
Stitch Macaron Tower
Matcha Tart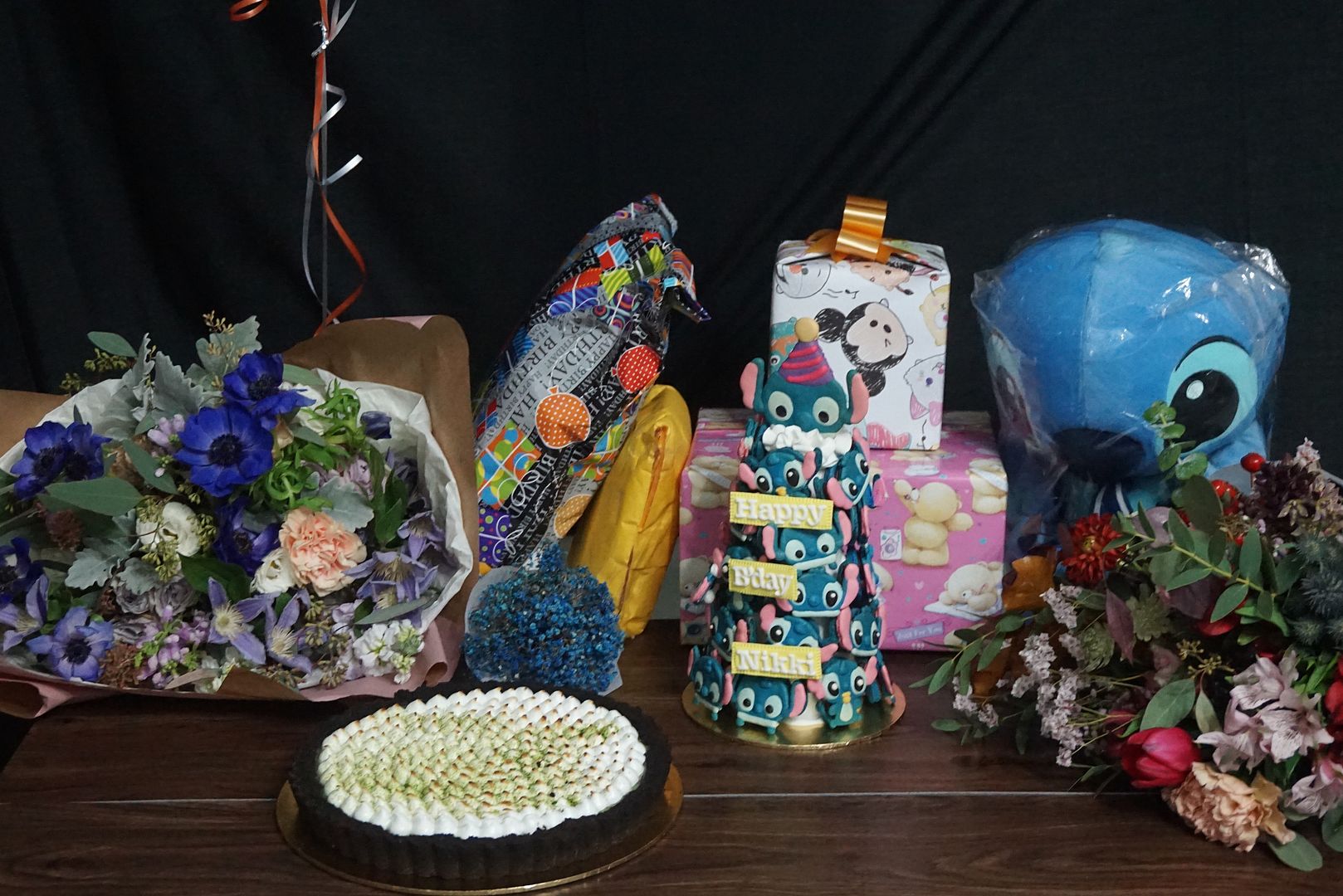 Photo shoot table instantly set up. I don't have to be worried so long I am with bloggers & instagrammers.
Behind the scene for all the beautiful pictures by my friends. HAHA!
Baos!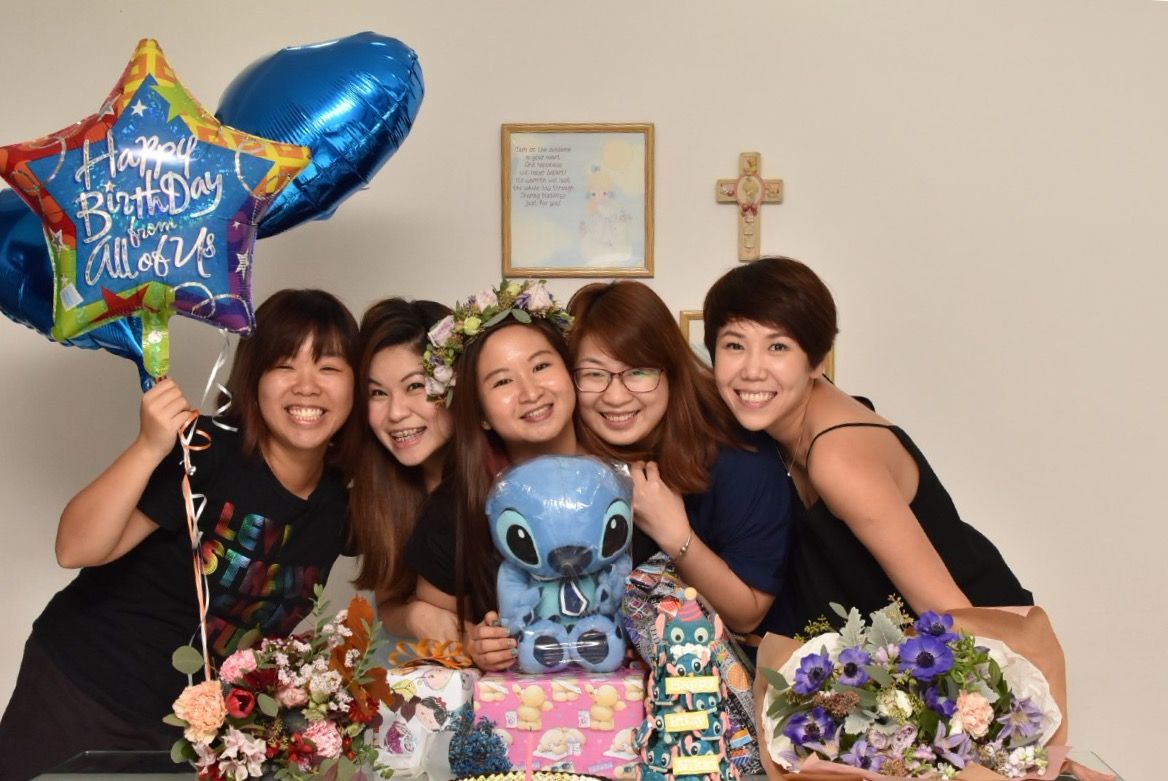 Girls!
Squeezed....
Girls
3 of us again!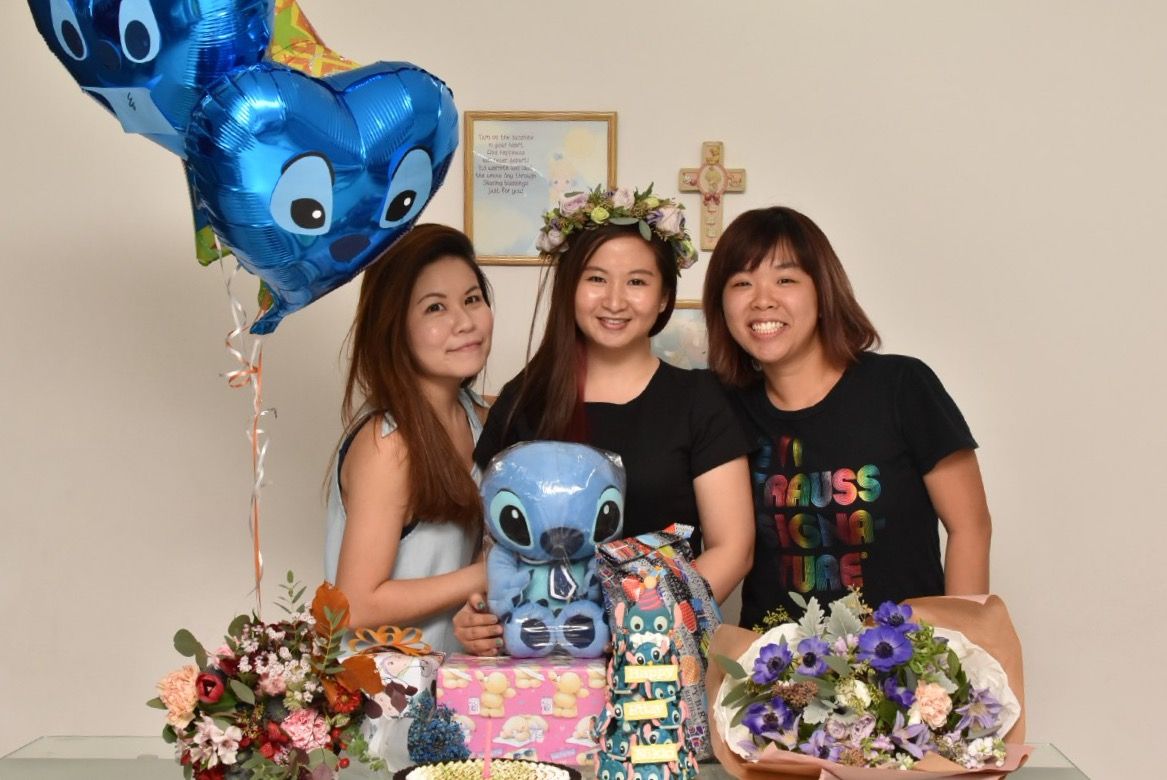 Can change DP for our group chat.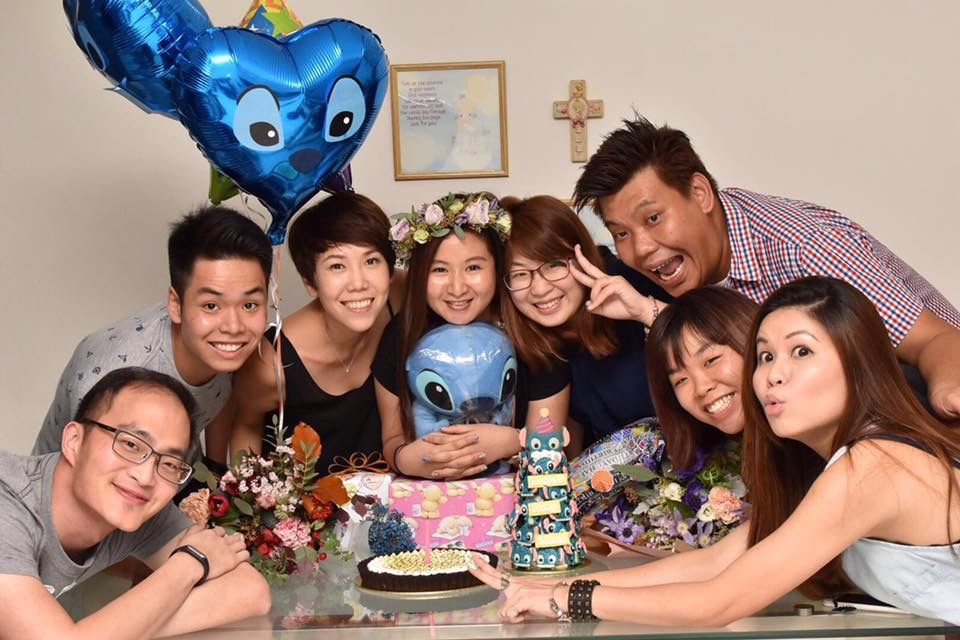 Anyhow take, I think this picture will be perfect if I didn't make this idiotic face. Love the colour of these pictures! And these pictures are raw pics, non edited.
Proper group picture.
And I blocked everybody from taking pictures.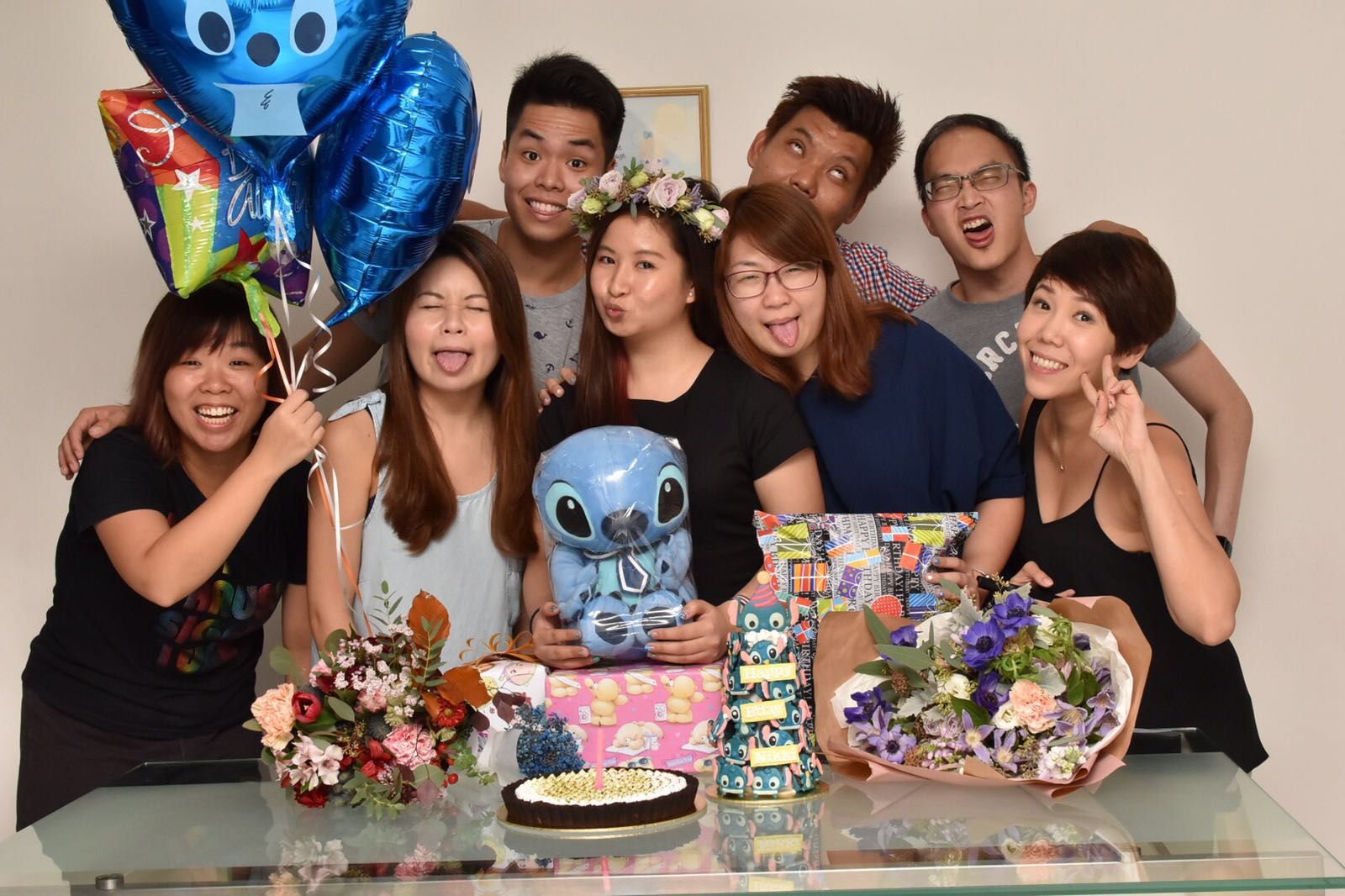 Ending this post with funny faces from us!
Happy Birthday Nikki Mei Mei! Just nice this week coincides with our 2nd year friendship in Facebook! Cheers to many more years ahead.