Website: http://www.dintaifung.com.sg
(Availble at all DTF restaurants except Parkway Parade, Manulife Centre and City Square Mall)
Time had passed so quickly that lunar 7th month is over and its gonna be Mid-Autumn (15th day of the 8th lunar month) soon!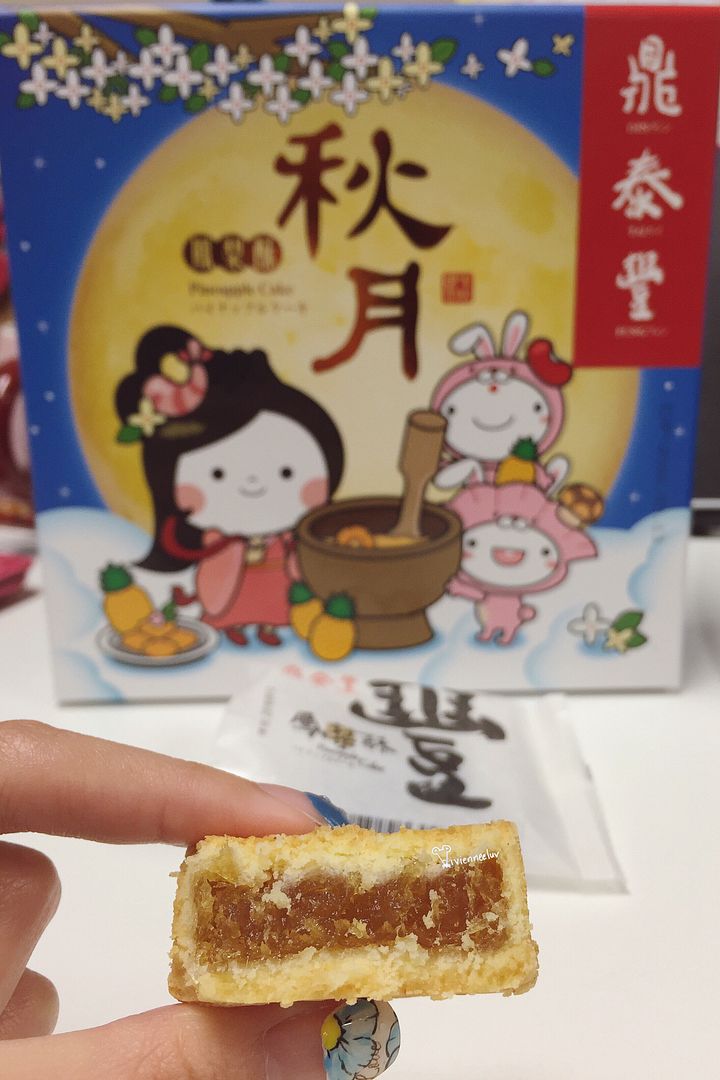 Pineapple Cake S$23.80/box of 10
If you haven't know, the pineapple tarts are baked in the Central Kitchen in Taiwan then air-flown to Singapore, and no preservatives are added therefore the pineapple tarts cannot be kept for long, that shouldn't be a problem at all for me, as they will be all snatched up soon after I unbox it.
The pineapple tarts now comes in a limited edition Mid-Autumn Festival Box featuring DTF's mascot, Bao Zai dressing up as Chang Er, along with Jade Rabbits. Too cute that I have kept the box thinking of how to utilise it.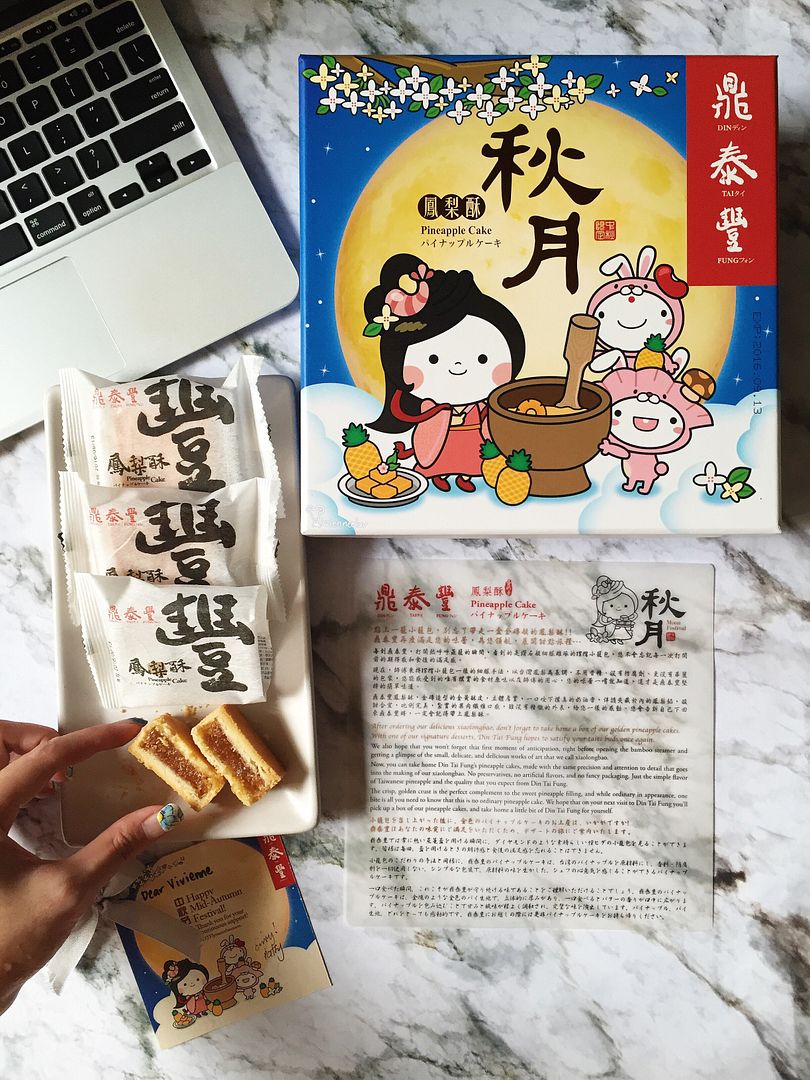 Brought this to the office to share with my colleagues and they enjoyed this as much as myself. Glad that the pineapple tarts are available all year round, I can just walk in to most of the DTF restaurants when I have the craving.
Thank you Din Tai Fung for sending the box of love.