| | |
| --- | --- |
| Address: | 538 MacPherson Rd Singapore 368220 |
| Operating Hours: | 11am to 8pm Daily |
| Tel: | +65 67431372 |
| Facebook: | https://www.facebook.com/kinkinchillipanmee |
Signature Dry Chili Pan Mee S$5
Weeks ago, boss brought us out for Kin Kin Chili Pan Mee! Finally get to try after all the raves but was rather disappointed, it tasted so so, portion is pretty small too. I go easy on the chili, but didn't find it any fantastic either. But I am thankful for the air-conditioned place, which means NO PIGEONS, and not too hot.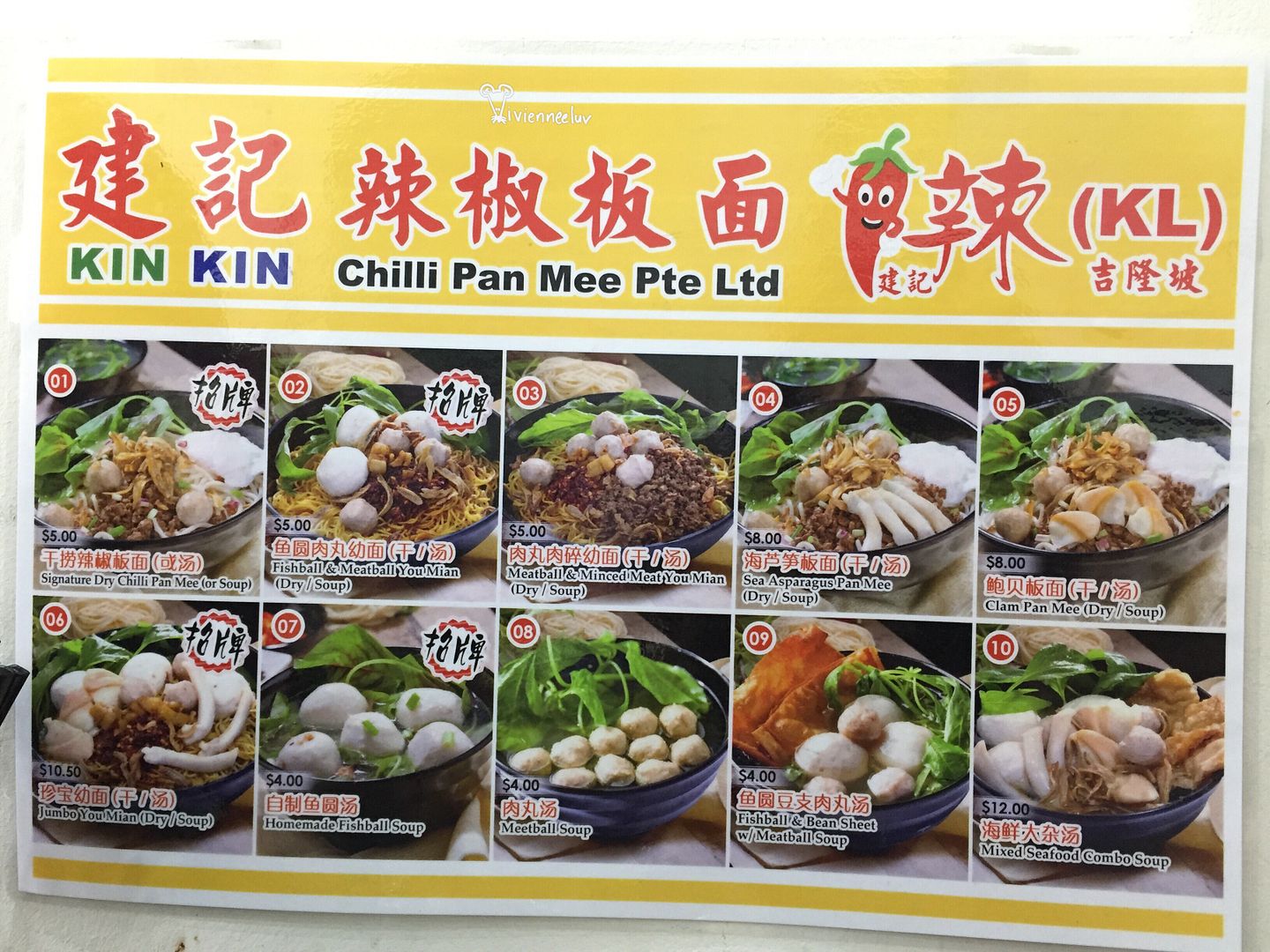 Meatball & Minced Meat You Mee S$5
The boys had you mee, which is the usual yellow you mee we had at fishbowl noodles stall. This is with additional noodles (if I remember correctly, is additional S$2)
Fishball Soup S$4
Meatball Soup S$4
The fishballs are big and bouncy which is pretty good.
Overall, we will not go back again even if we happen to pass.