Address:
Penhas Road
30 Penhas Road Singapore 208188
Tel: +65 62933121
Mandarin Gallery
333A Orchard Road Mandarin Gallery #02-33/34 Singapore 238897
Tel: +65 68369527
Sofitel So Singapore
35 Robinson Road Lobby Level Singapore 068876
Tel: +65 67016868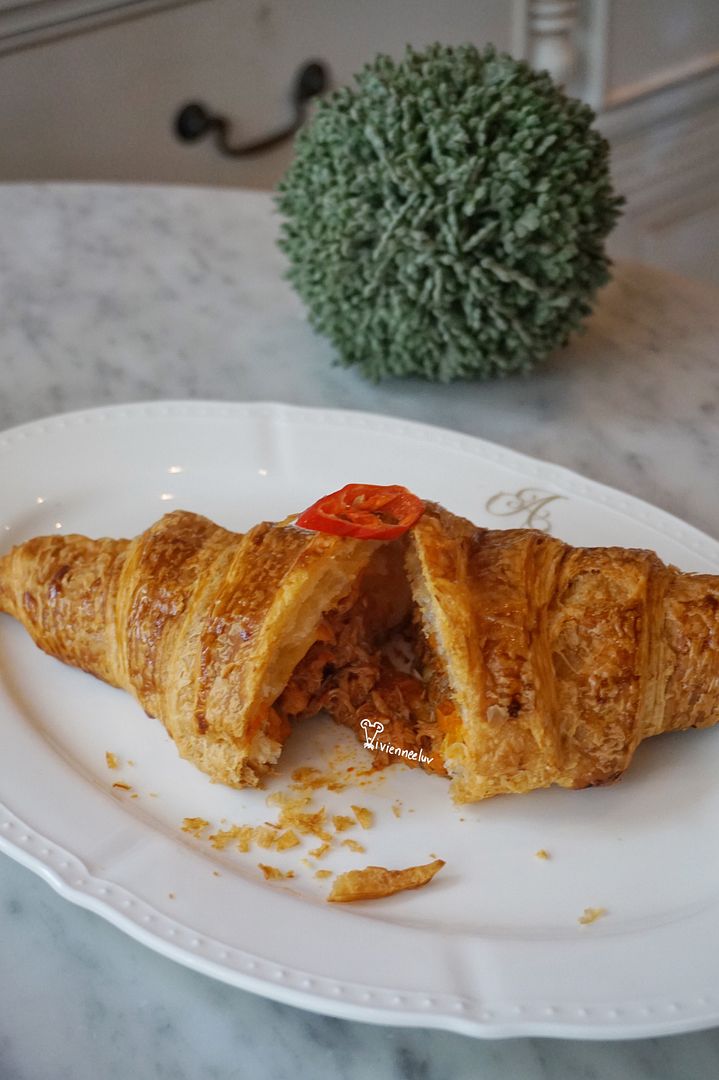 In these recent weeks or months, there is a craze for salted egg yolk croissants. Antoinette is one of the first 5 cafes that introduced this craze.
Next up after Salted Egg Yolk Croissant, Antoinette launched Chili Crab Croissant and Scallion Arlette.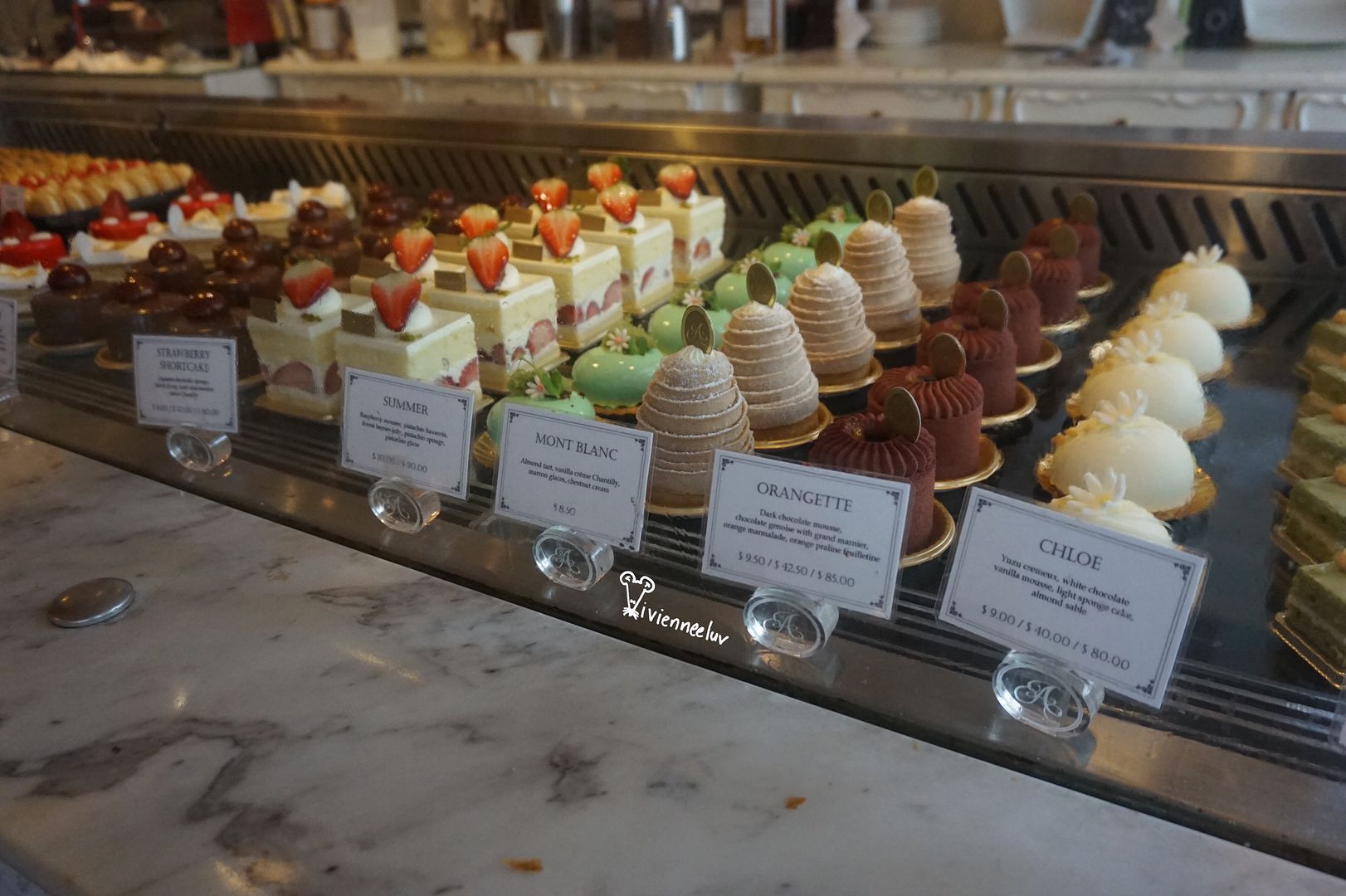 Chili Crab Croissant S$7.50
Scallion Arlette S$3.50
Antoinette's croissants need no introduction, everyone love how buttery and flaky Chef Pang's croissants are.
The second wave of croissant madness!
Chef Pang gave this uniquely Singaporean favourite dish, Chili Crab & Mantou, a twist and now we can have real crab meat, specially concocted "rempah", as well as a house-made tomato sauce all in a croissant.
The Scallion Arlette on the other hand is a French take on the traditional 蔥油餅 "Chong You Bing".
The Arlette, is typically made with puff pastry, rolled in sugar and baked till caramelised. Chef Pang borrows the shape of the Arlette and makes his version with croissant dough filled with a special spring onion and butter mix to create a pastry that is wonderfully aromatic, savoury and crisp at the edges.
The two viennoiseries are available in limited quantities at:
Penhas outlet from first at its Penhas outlet from 11am every weekday and 10am every weekend
Mandarin Gallery from 12pm
Sofitel from 12pm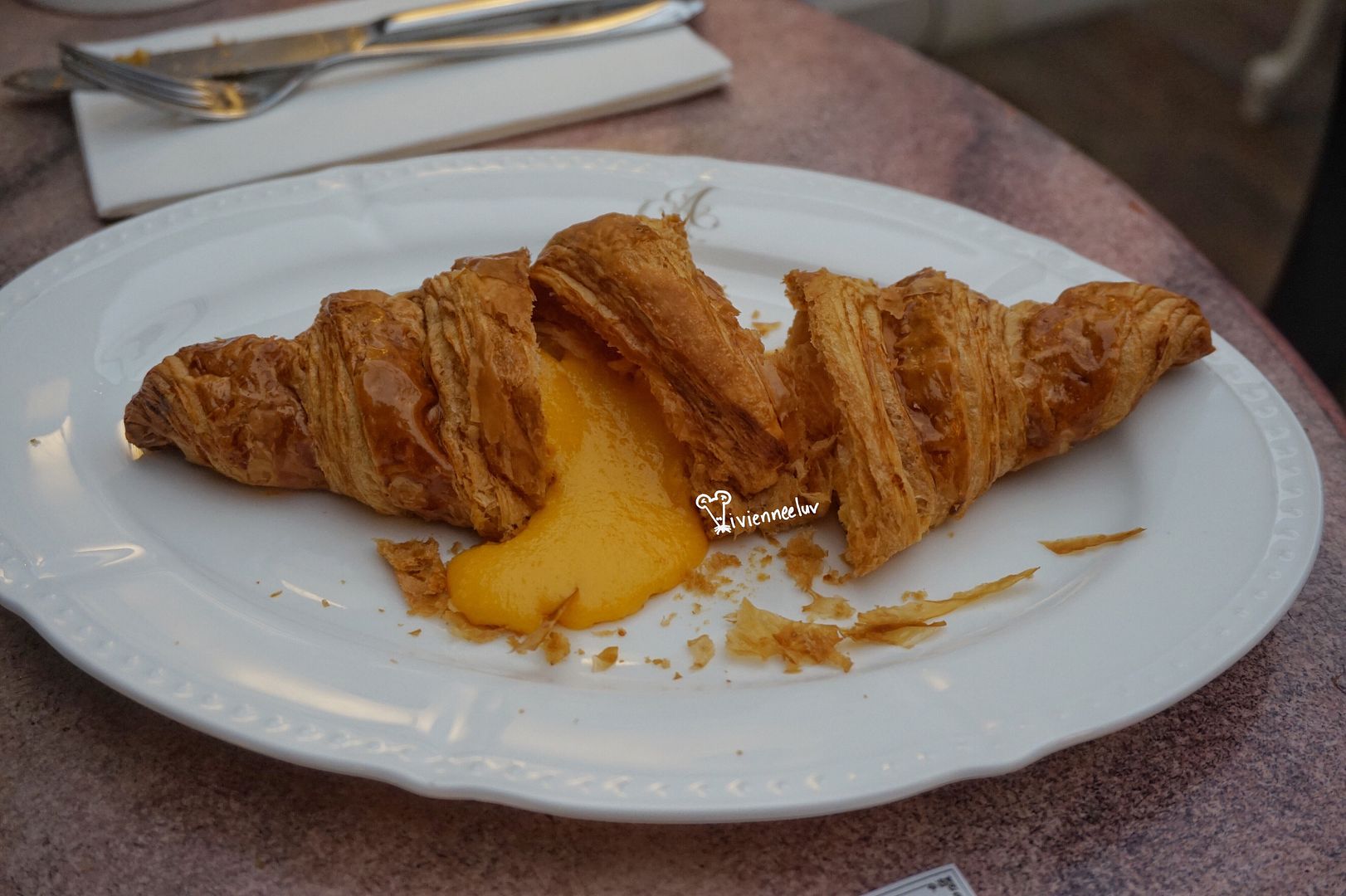 Salted Egg Yolk Croissant S$6.95
After the whole world had tried this, its finally my turn. S$6.95 may sound expensive, but the croissant is huge and the salted egg yolk filling is generous. I doubt I can finish this all by myself. Good to share between 2 persons.
Salted Caramel Croissant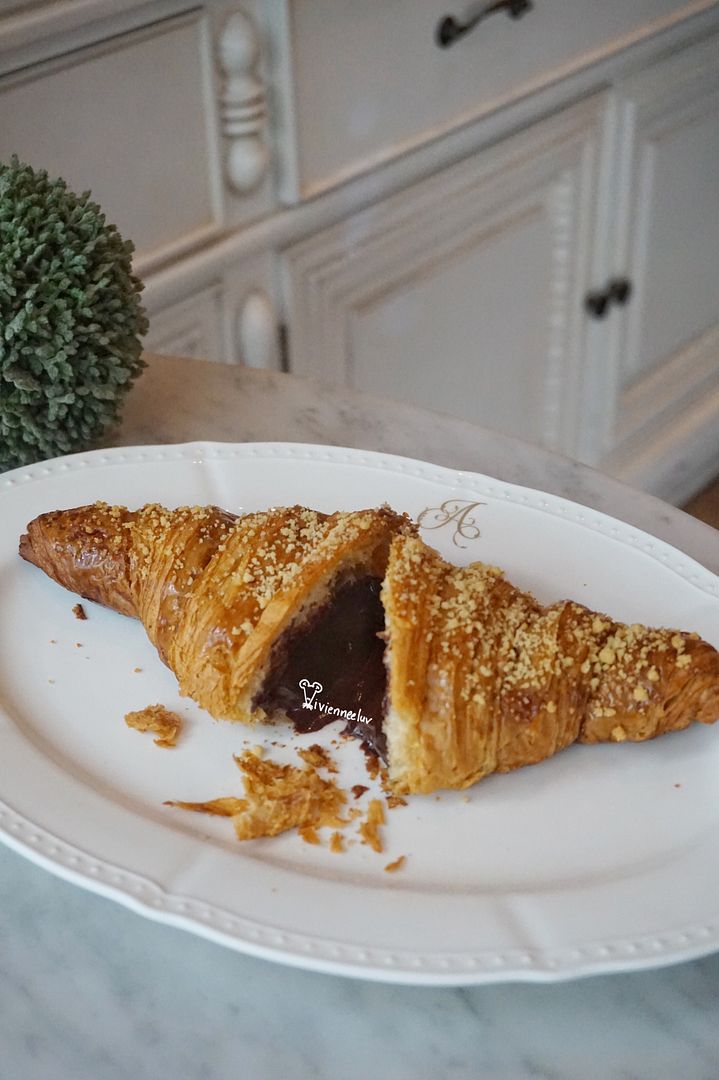 Chocolate Croissant
And we also get to vote between Salted Caramel and Chocolate Croissant, of course the former works for me, as we don't get that everywhere, and the combination of savoury and sweet is perfect!
And guess what! The Media's Choice is what I have voted and had already launched on 18th March 2016 at Penhas and on Good Friday last week at Mandarin Gallery and Sofitel.
Thank you Antoinette for having me!