| | |
| --- | --- |
| Address: | 14 Scotts Road #03-113 / #03-140 Far East Plaza Singapore 228213 |
| Tel: | +65 97115290 / +65 98506743 |
| Facebook: | https://www.facebook.com/vainbeautysg/ |
Follow @vainbeautysg on instagram, quote ''vivienneeluv'' and get S$8 off eyelash extensions and 10% off other services.
A few days back, I decided its time to do eyelash extension again. Eyelash extension does help me save time in my time spent drawing eyeliner and sometimes mascara.
I went to Vain Beauty many years back, when it is just a small shop with only 2 beds? I remembered their lashes was very lasting and I even use cleansing oil back then.
Thereafter, I moved on to try other eyelash extensions, especially the ones from Japan, however they don't last on my lashes, immediately the next day, my lashes started dropping and I even changed my make up remover form cleansing oil to water based.
Now Vain Beauty had expanded to 2 units and many more staff. Vain Beauty not only do eyelash extensions, but also hair extensions. I did to do any hair extensions as my hair is thick and long enough.
There are many posters put up on the walls of the shop. There are MANY different variety of eyelashes as well as different length. I really had a hard time choosing. Many years back, I remember only choosing the price like, S$30+ or S$50+, for now, there are Dramatic, Barbie, Natural and maybe a few more.
The service is pretty good now as they clean off customers' eye make up first, before putting on the extensions, and I got to close my eyes for a while as its a painless process, I could have fallen asleep, except that the shop is buzzing with life because there are many customers coming in for hair extensions.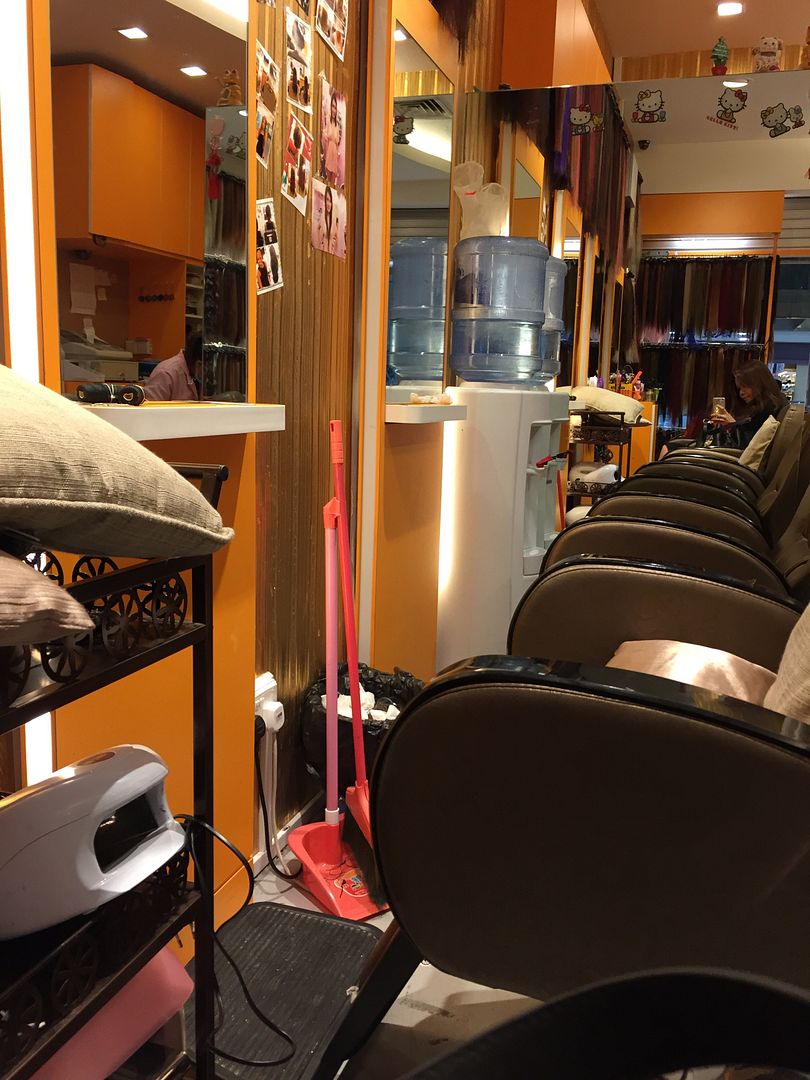 Anyway I go for the Natural lashes 8mm, its S$68.
The lash extension comes in S$30, S$50 and S$68.
Off to the coffeeshop to get some food for myself & my brother, and I look quite pretty yea, with not much grooming, just filters LOL.
Its only a few days but so far so good, lashes didn't go out of shape or drop. :D
Thank you Vain Beauty for making me pretty!