Start off with my failed shopping attempt.
I actually wanted to get shoes because 1 pair of my shoes is giving way soon, and I have such bad luck I couldn't believe it. My colleague aka GFB (Grow-Fat-Buddy) have the same pair of Pazzion shoes and we wanted to get another pair of a different colour.
1) my mum said during the first lunar month, cannot buy shoes (due to superstition reason), so I planned 3 weeks ahead and chose a good date - 1st day of the 2nd lunar month. To our dismay, Pazzion closed at 5pm that day! So we left for dinner instead and I suggested having The Sushi Bar.
2) A few days back I noticed the hole in my shoe is getting bigger so I asked GFB out for a impromptu shoe shopping and quick dinner. Finally saw the shoes we wanted but the smallest size is 38. So i tried 2 other pairs and don't have my size. How annoying when you need to buy a decent pair right?
So I gave up and suggested Koh Grill for dinner and she said I'm a "sushi girl", it's like 10 out of 10 times of our dinner dates, I will suggest Japanese food. Introduced Shiok Maki to her and she loves it! Yay another Shiok Maki Kaki if I have cravings!
1. Koh Grill Sushi Bar
| | |
| --- | --- |
| Address: | 435 Orchard Road #04-21 Wisma Atria Shopping Centre Singapore 238877 |
| Tel: | +65 91803805 |
| Operating Hours: | 11.30am to 10.30pm daily |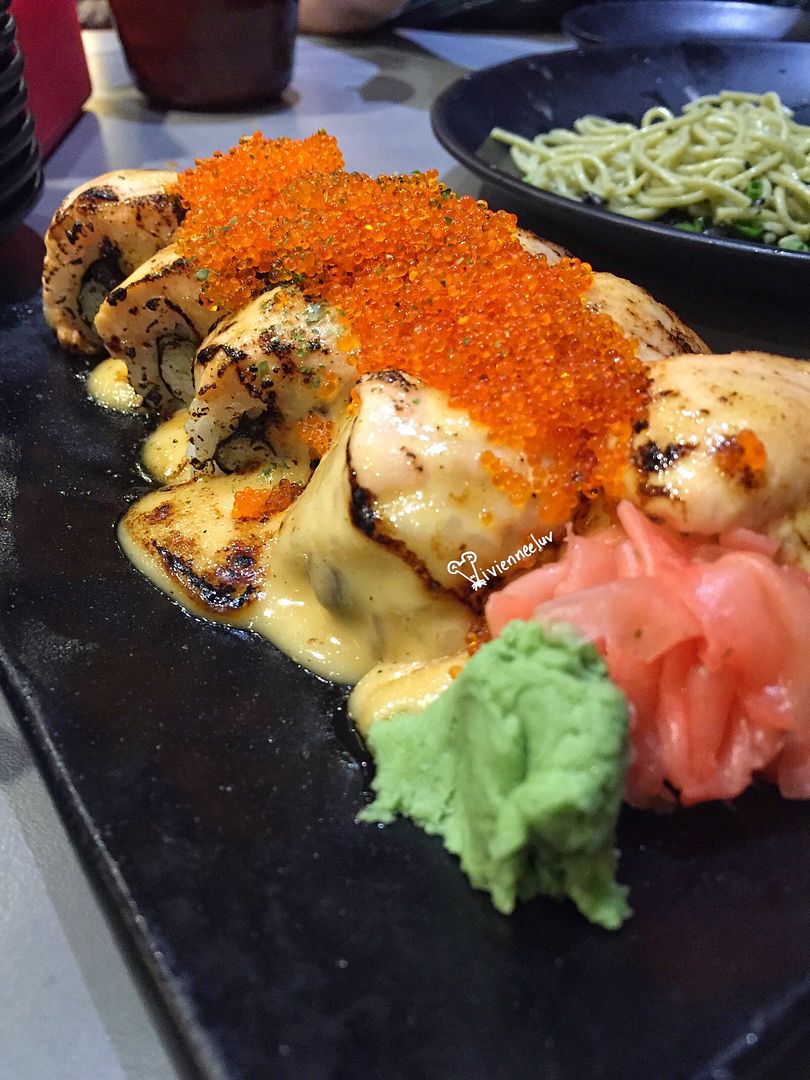 Shiok Maki S$16.90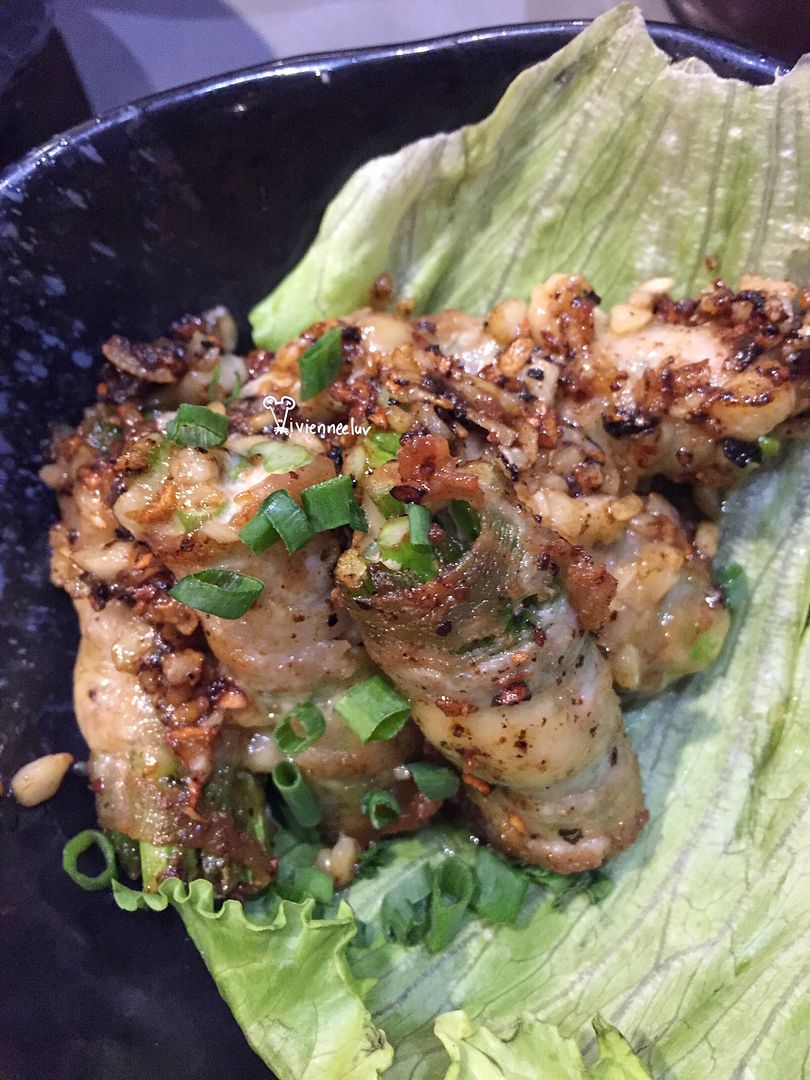 Asparagus Buta Special S$10
Lots of garlic and very oily, however the asparagus is a little hard.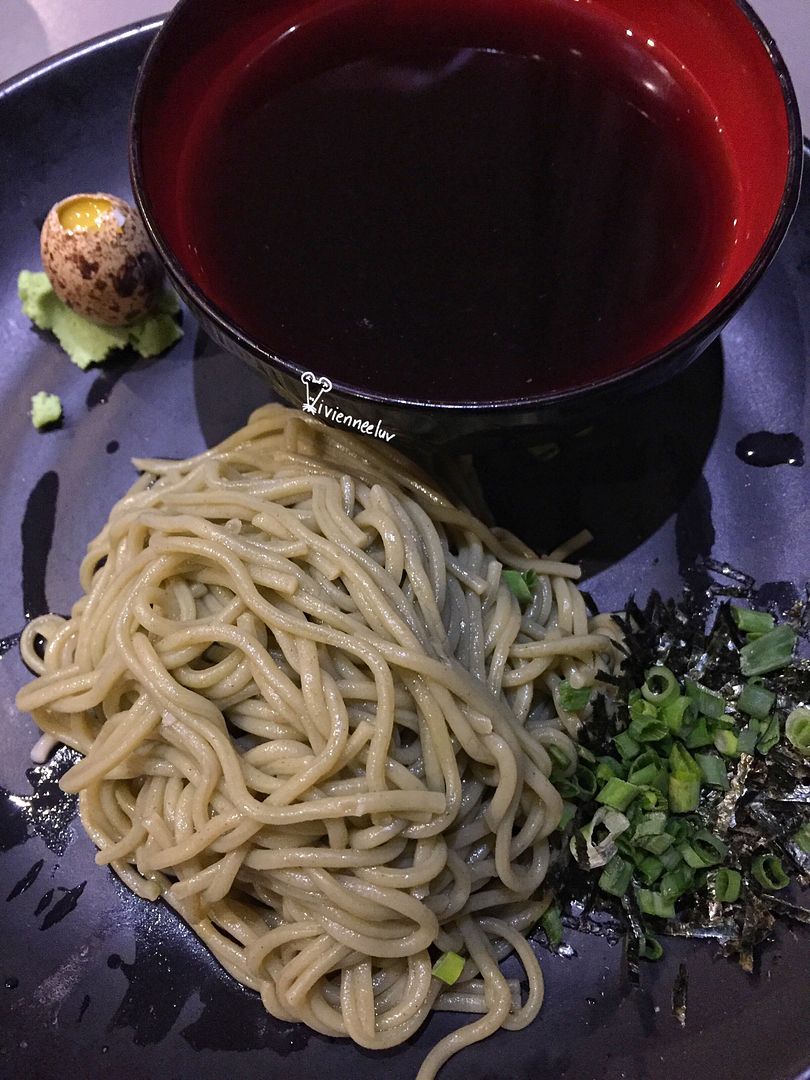 Cha Soba S$7
Shiok Maki is still my favourite here!
2. Tai Cheong Bakery
Pop-up booth located near TWG and Donq bakery, they will be there till 20th March 2016, which is tomorrow!
After dinner, GFB suggested going Tai Cheong's pop up stall at Takashimaya for egg tarts because she loves it. I tried Tai Cheong one in HK, and I didn't like it, so I decided to give it a second try since they are baked fresh. We were there at 8.20pm and the queue is pretty long. The staff came to take our order and told us the waiting time is about 40 minutes. The queue is pretty fast moving and the freshly baked egg tarts came out from the oven batches by batches and they smell real buttery good! The chicken pie and bread roll are sold out by this time. We gotten our egg tarts in 20 mins!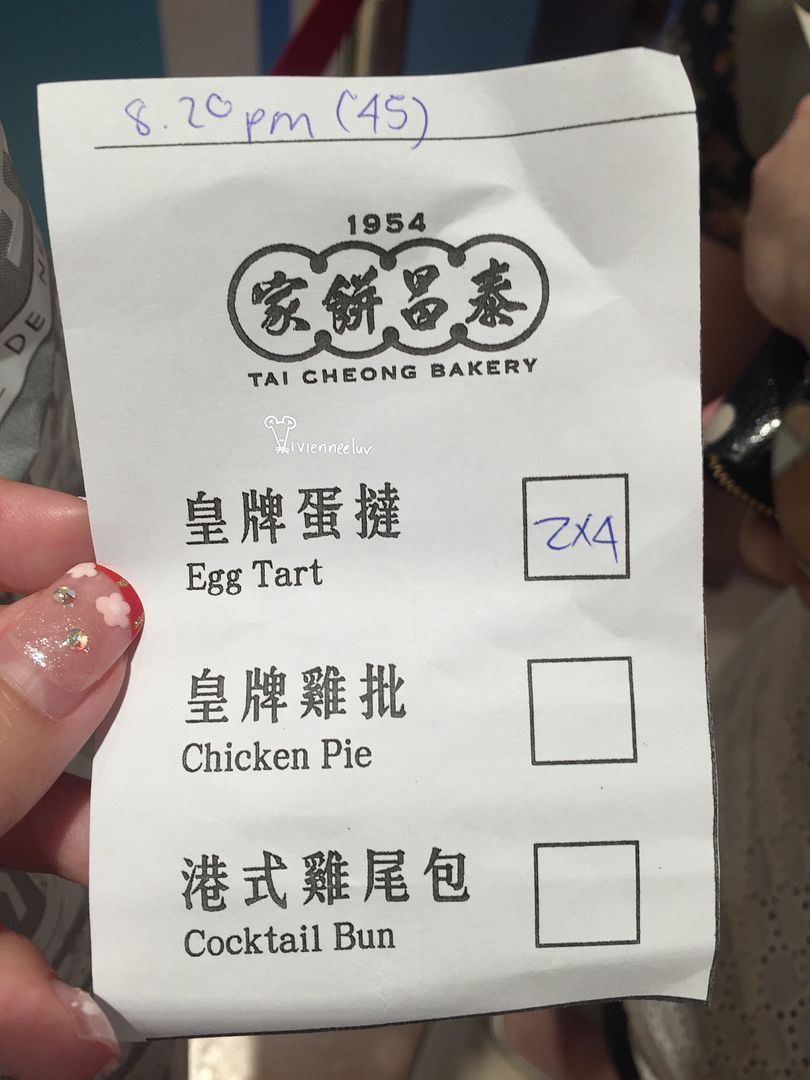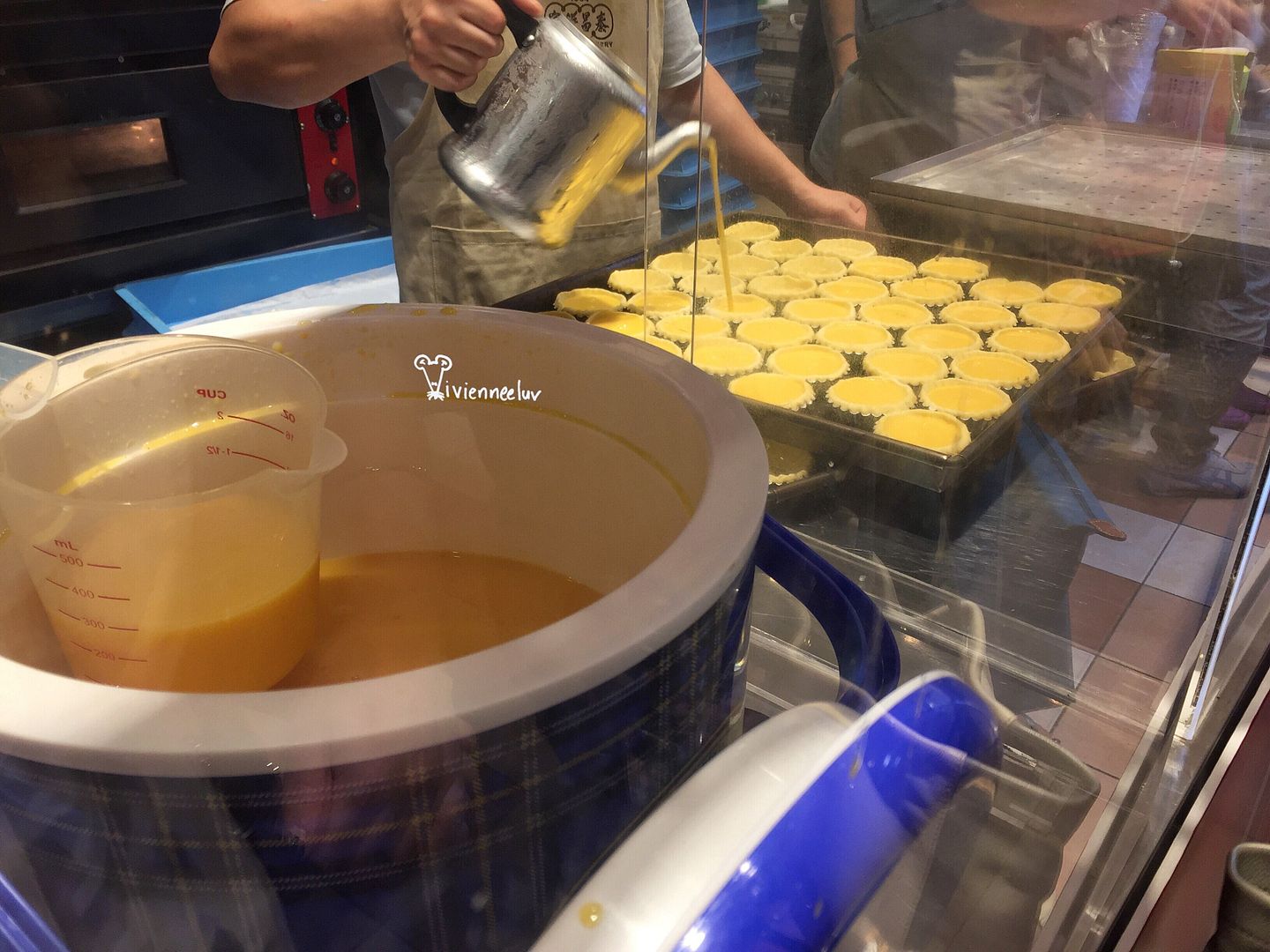 The egg tarts smell really good, and look at these golden egg tarts fresh from the oven!
Egg Tarts S$7.60 for 4 pieces
The pastry is the crumbly type which may explain why I still didn't quite like it, but my mum loves it.
The pastry is saltish, which goes quite well with the sweet custard I would say.
After getting egg tarts, I asked for a last chance to do my shoe shopping. I suggested going Melissa. Not that I don't have anymore shoes to wear, it's just that I have set my mind to buy shoes but there are no fitting ones, same thing as usual the one I like doesn't have anymore sizes.
In the past, if a pair of shoe doesn't fit (either 1 size smaller or 1 size bigger), I will still buy it. Ever since last August, I realised I should change, this cannot continue. Never settle for anything that isn't your worth, never settle for anything that doesn't even fit. 勇敢地告诉自己,这不是我的!
Thats all for a boring weekday.