Website: http://www.swensens.com.sg
Swensens is bringing us a worldly adventure each month with their ''Swensens's Around the World in more than 80 Days'' menu. HSBC cardholders get 15% off an order of "Around the World" dish.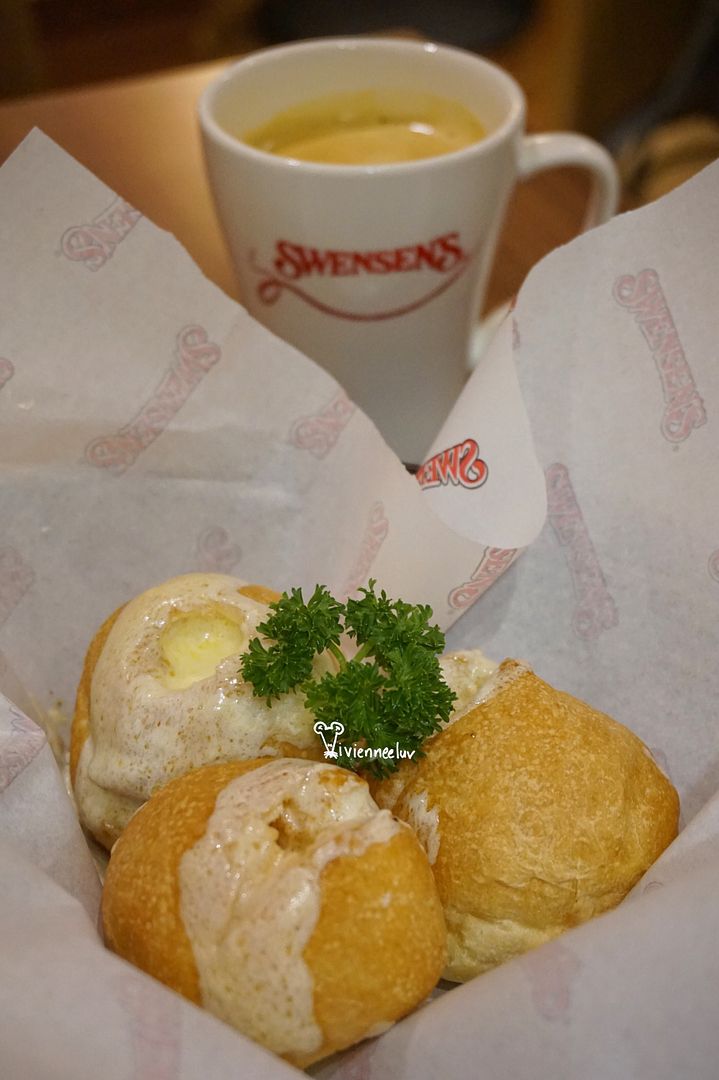 Mad Hatter's Ciabatta Tea Set S$5
Before we go to that, fancy a place for me-time, or a girly tea date but don't want to stuff yourself too much before dinner? This is the perfect afternoon, yummy and very reasonably priced.
The baked honey buttercream ciabatta rolls are warm and fluffy with a slightly crunchy exterior, comes with free flow of coffee, tea or soft drinks. It's available at all outlets between 2.30pm to 5pm on weekdays.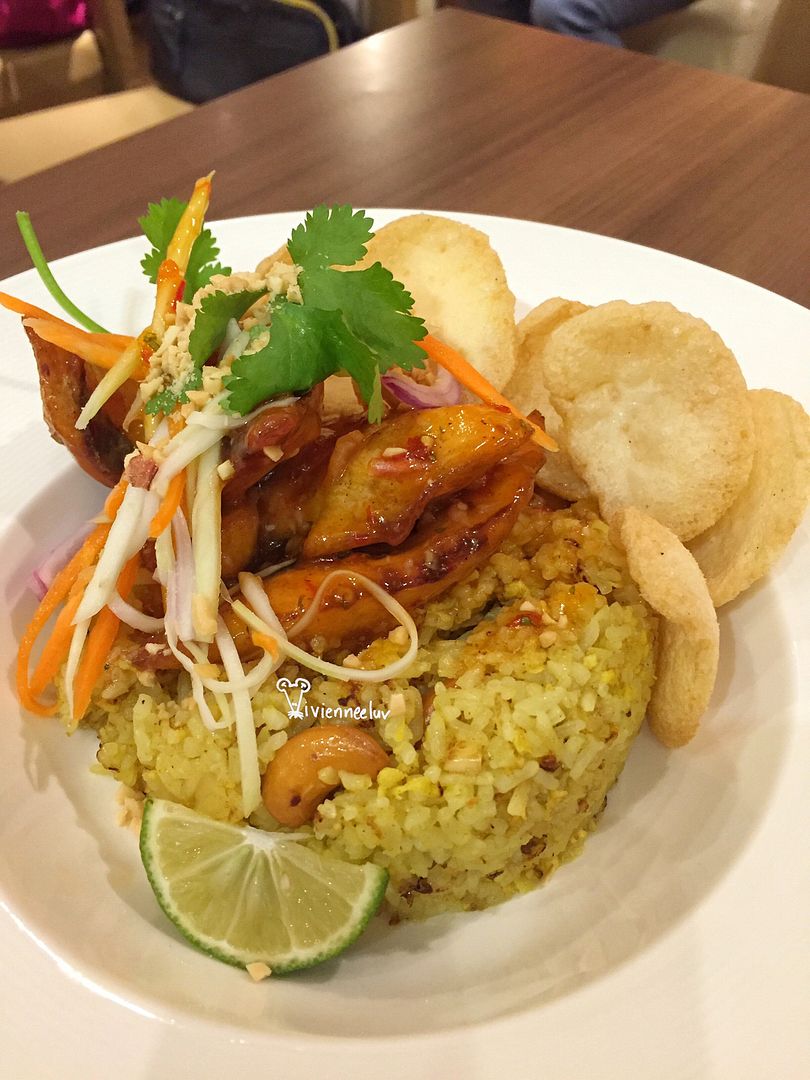 Pineapple Fried Rice Paradise S$15.90
Swensens is coming up with 1 exclusive dish per month for the whole of this year, this concept is actually inspired by a different country's unique culinary heritage, with Swensens' local twist.
Although it already over, because this is the dish for February, I still want to post.
This dish used Wahoo fish fillet (which the fishes are wild ocean catch, they have a firmer bite) coated with sweet Thai sauce, with fragrant pineapple rice with pineapple chunks and cashew nuts, finished with prawn crackers and zesty Thai salad by the side.
Essentially Hambagu S$15.90
This dish is for the whole month of March. The beef is freshly grounded (very tender), grilled to a deep brown, topped with Sauteed shiitake mushrooms then drizzled with a specially concocted dipping Japanese BBQ sauce. My dining companion and myself love this!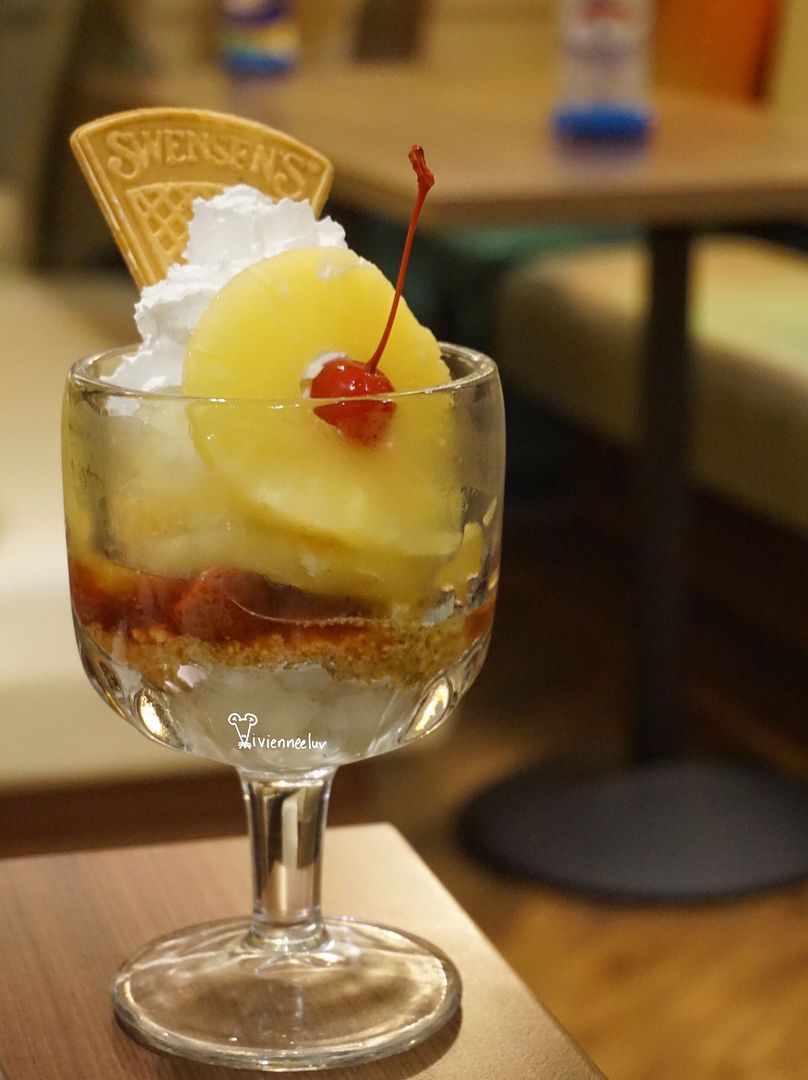 Pineapple Upside Down Sundae S$10.80
This is also over, its actually a CNY dessert with juicy pineapple rings on top of vanilla ice cream with strawberry toppings and biscuit crumbs.
Thank you Swensens for having us!