| | |
| --- | --- |
| Address: | 6 Raffles Boulevard #01-07/08 Marina Square Singapore 039594 |
| Tel: | +65 6338 8644 |
| Opening Hours: | Mon - Thu: 11am to 11pm |
| | Fri & Sat: 11am to 12am |
| | Sun: 12.30pm to 9.30pm |
| Website: | http://www.threebistro.com.sg |
| Facebook: | https://www.facebook.com/Thr3ebistro |
| Email: | enquiry@threebistro.com.sg |
5-Course Family Set Menu
Promotion (1st May 2015 to 30th June 2015)
There is a promotion for my readers now!
Enjoy a 10% discount off from the Ala carte menu, jus show this blog post and post a picture of your food at Thr3e Bistro to their Facebook page! Not valid with other promotions/discounts/vouchers.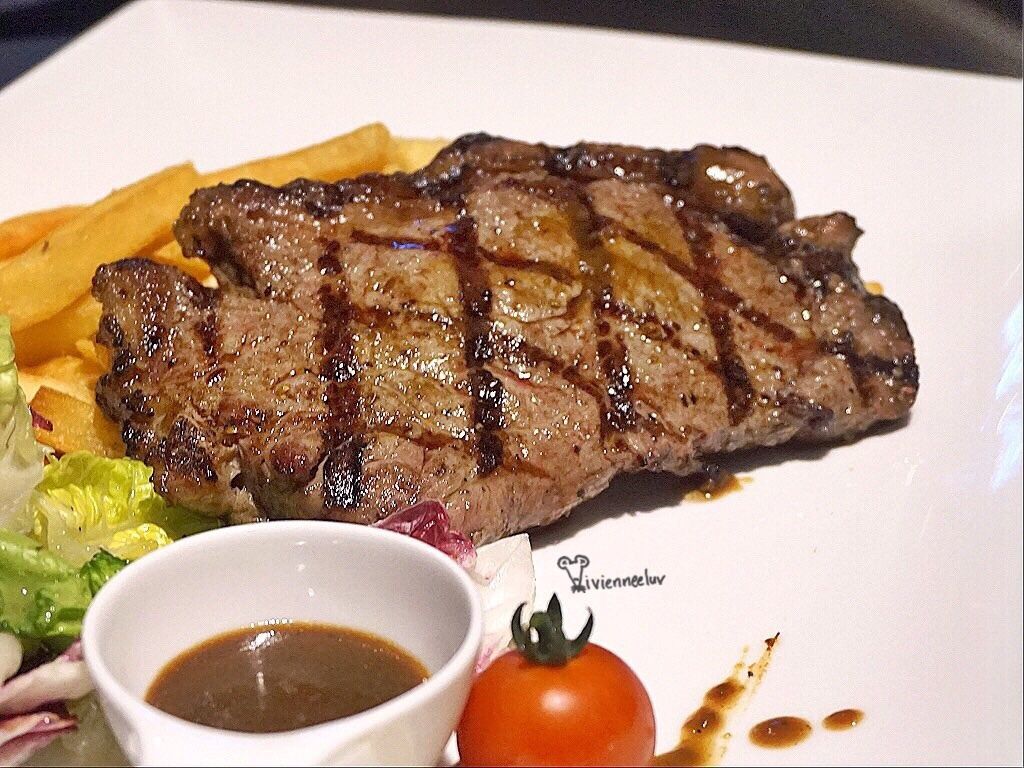 Last week, my homies and I were at Thr3e Bistro for dinner!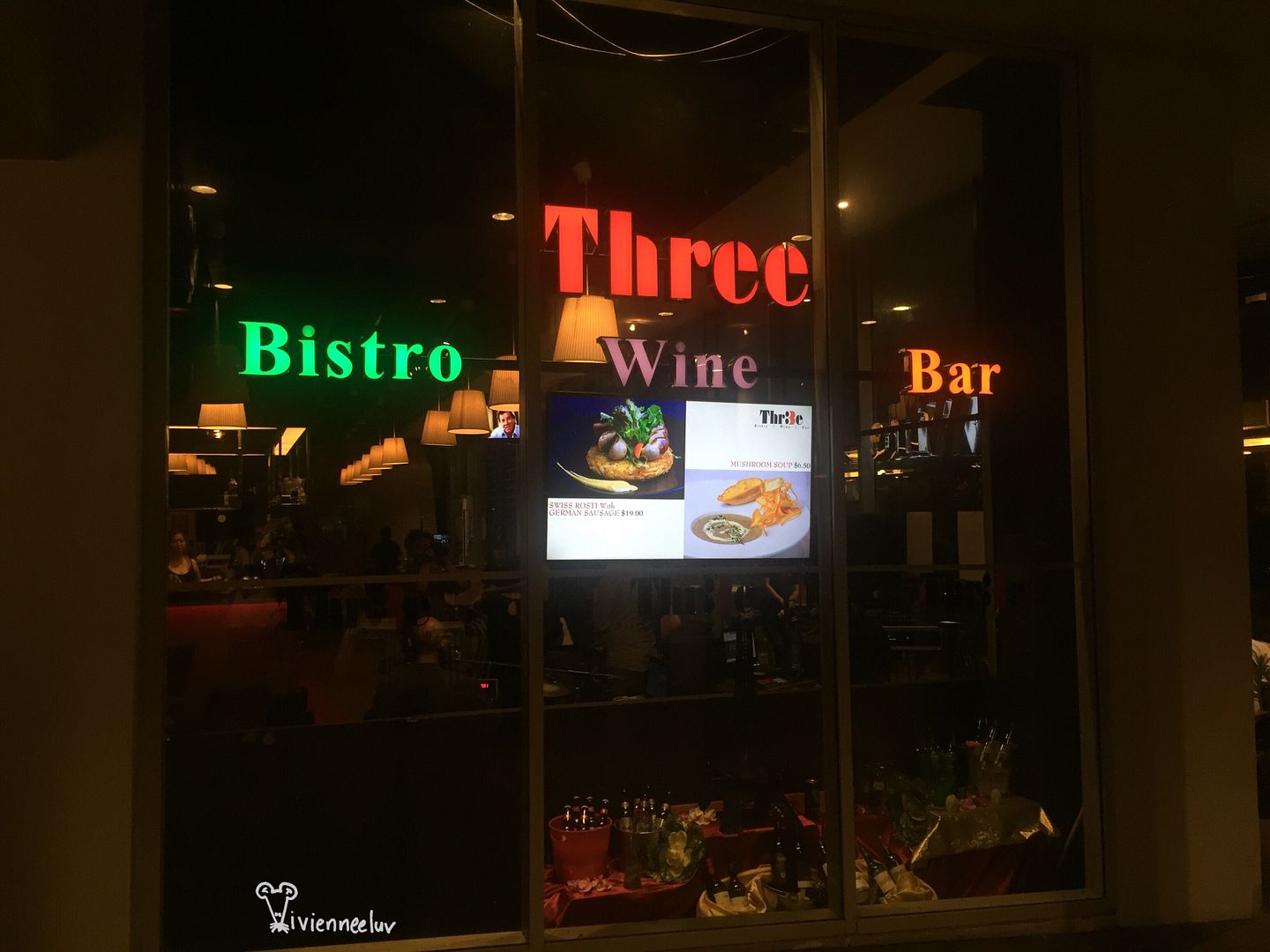 Located at the same stretch as Qi Ji, its not hard to find at all.
There are a alfresco area consisting of a few tables, on the inside its spacious I would choose to sit indoors anytime, especially when the weather these days were warm and humid.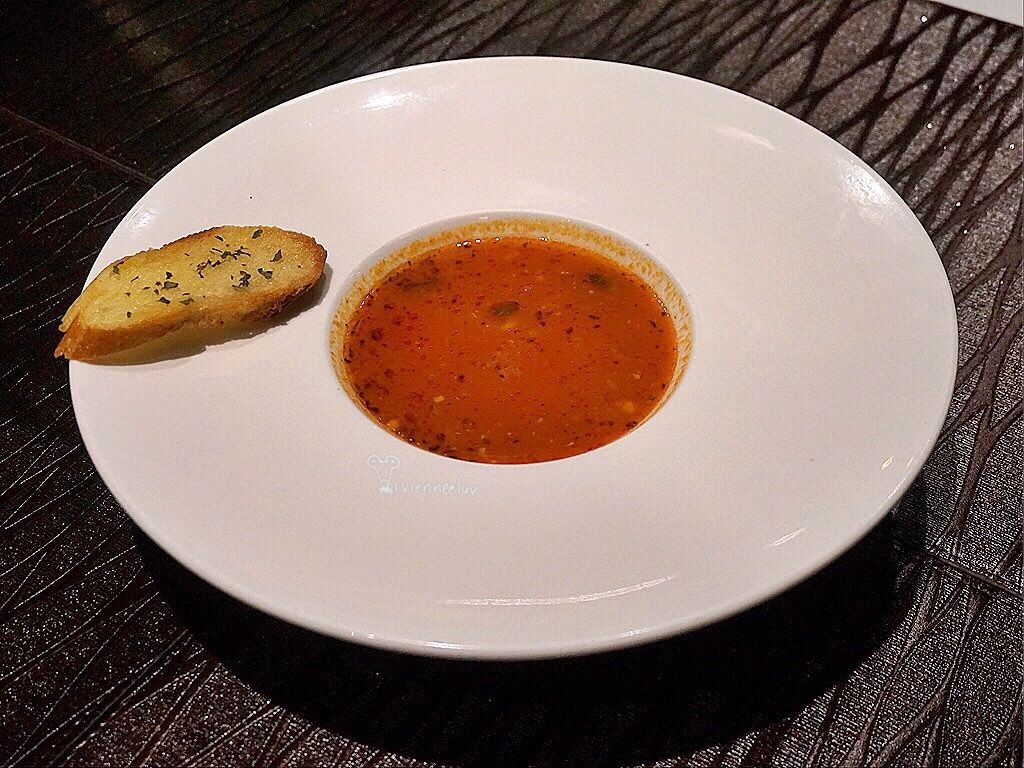 Roasted Tomato Delight S$7
Started our dinner with sweet whole peeled tomato braised with roasted garlic & zucchini with fresh herbs.
Oven Baked Escargots S$11
Braised tasty escargots baked with garlic butter & parmesan cheese, what I love about escargots are the garlic butter, I had 4 of them!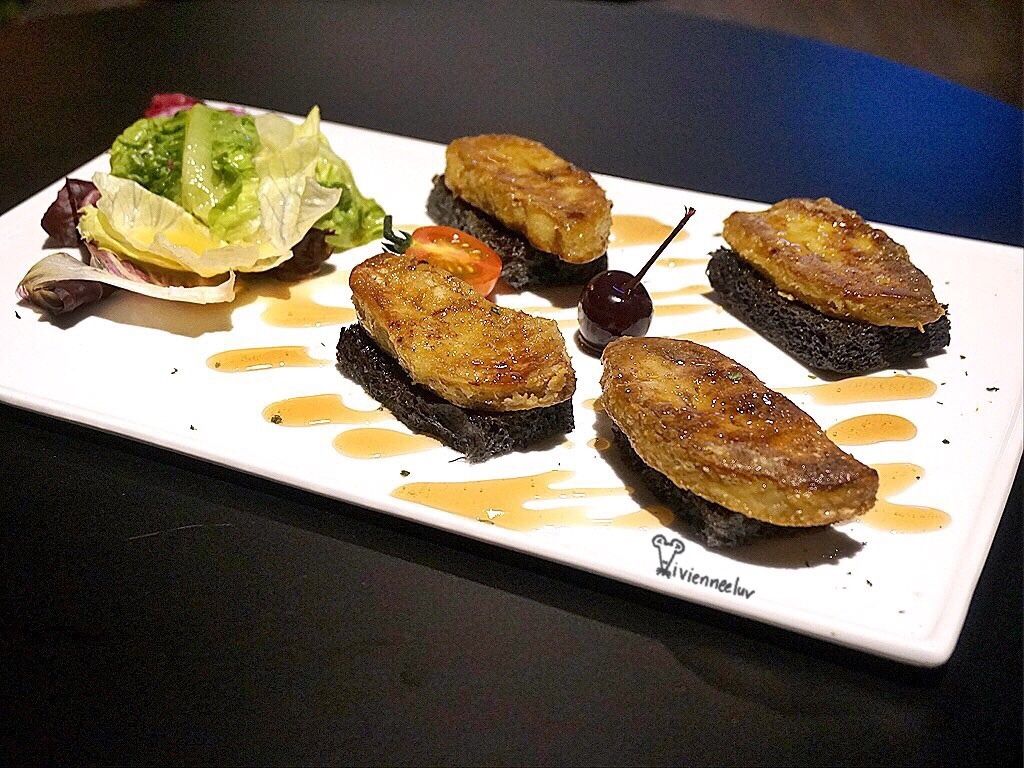 Grilled Foie Gras S$18/4 pieces
Foie gras served with charcoal bun and maple syrup, the charcoal bun is toasted till crispy, lying over maple syrup, it already taste so good without the foie gras. :P Not a foie gras person but this is still bearable for me (if you understand the smell/taste).
Spicy Chicken Casserole S$16
First main course is tender chicken cubes braised in sweet tomato base together with capsicum & olive served with toasted bread. Favourite main course out of the 3 we had.
Striploin Steak S$22
200gram steak served with cajun fries, house salad & black pepper sauce.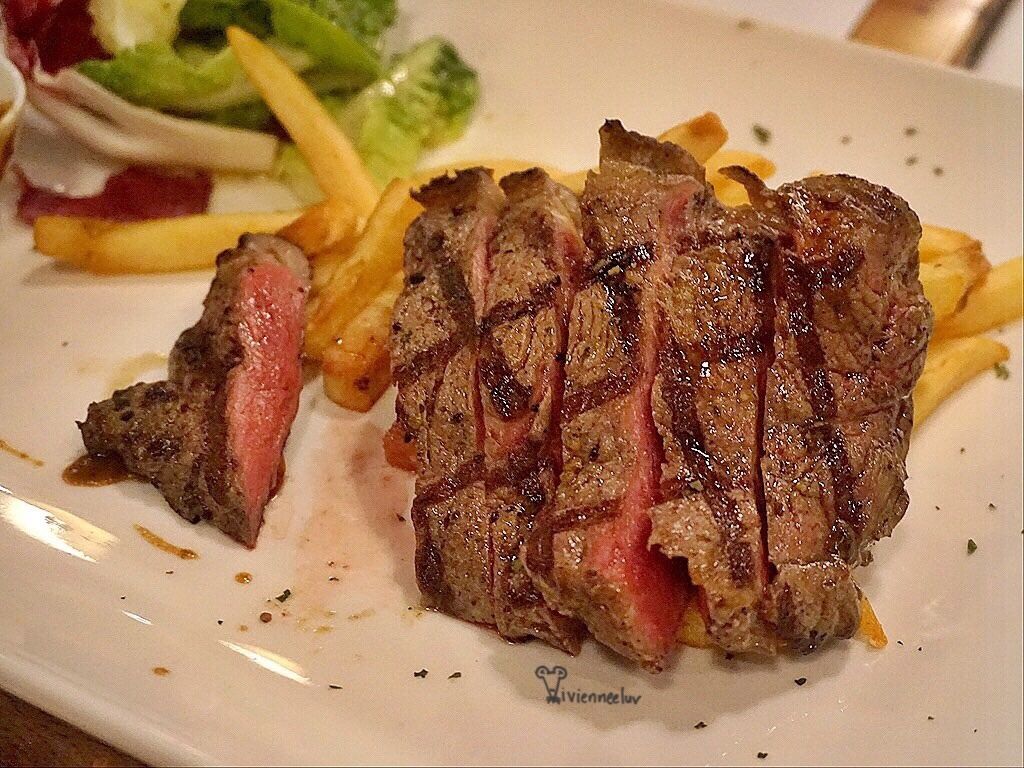 Our steak was rather raw, it was a pity if not it will make quite a good piece of steak. The taste was not bad though. The cajun fries and black pepper sauce however taste like truffle fries and brown sauce. Not that we are complaining, we love truffle fries :P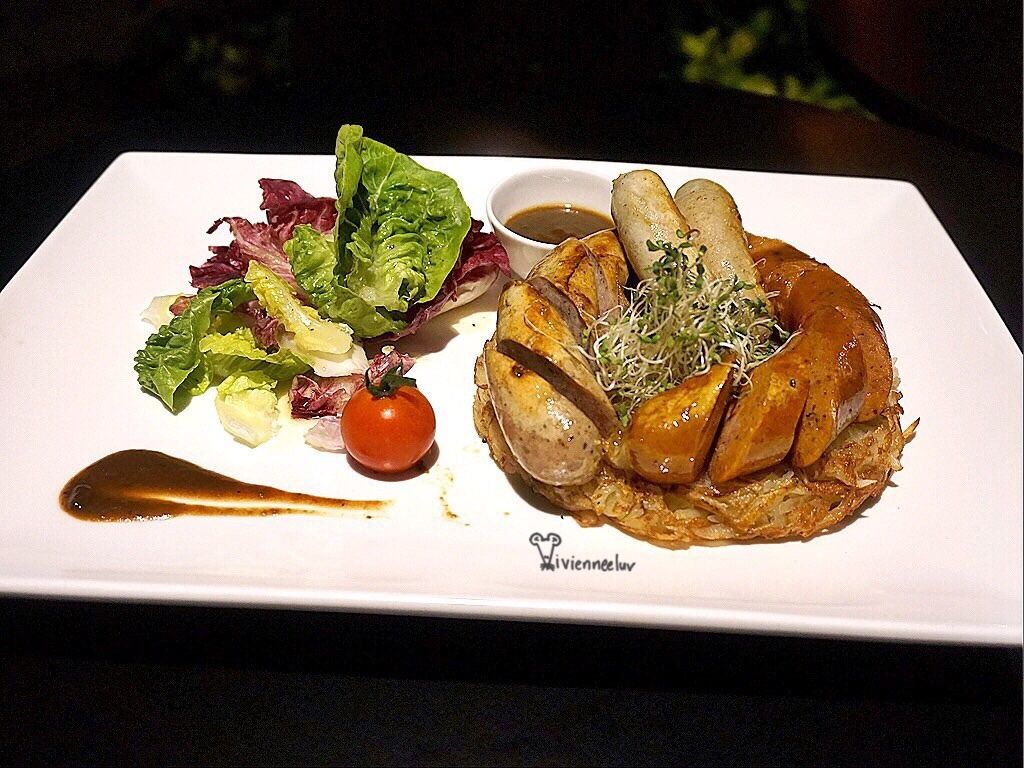 Swiss Rosti with Trio Sausages S$24 (signature)
One of the signature dishes is rosti with bratwurst, chorizo & chipolata sausages with black pepper sauce.
Our rosti was a little under done, but on the other hand the one that Shaunnie had, was crispy. Overall it wasn't too bad.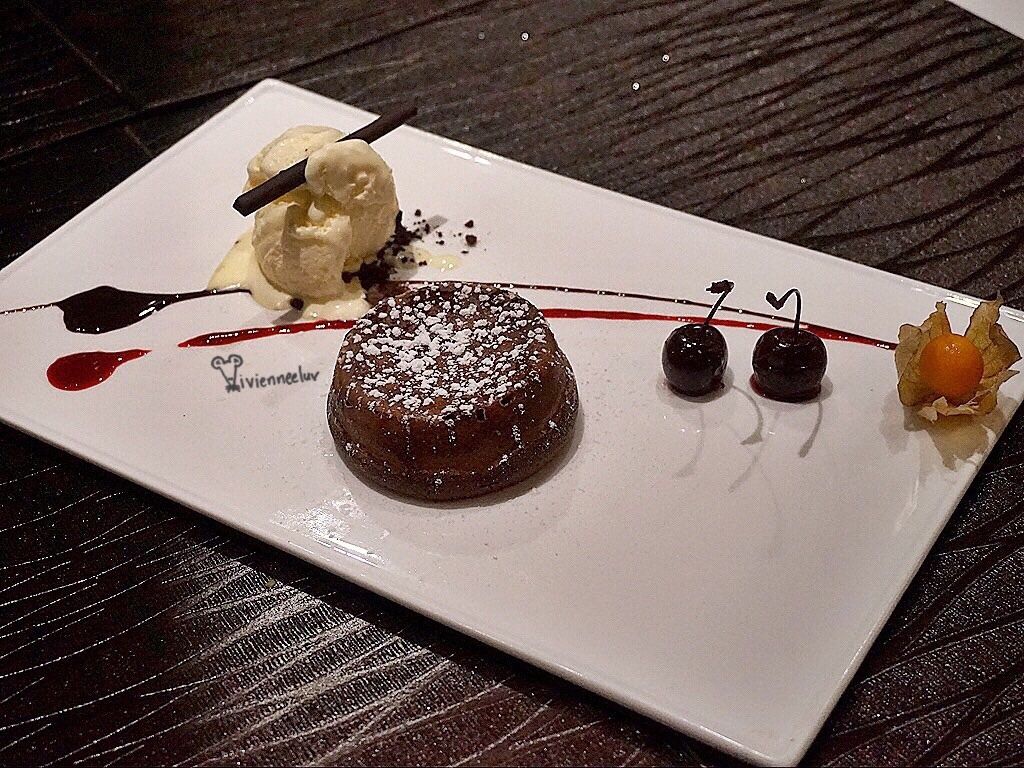 Chocolate Lava Cake with Vanilla Ice Cream S$7
Next up, desserts!
We were given a tasting piece of sinful flowy chocolate lava cake, I just realised I didn't try it with the ice cream
:(
Another dessert we had was
Classic Italian Panna Cotta S$7
, a traditional italian custard which was smooth.
Thank you Thr3e Bistro for having me!