Available at all Giant & Cold Storage stores.
S$4.50 a pack of 4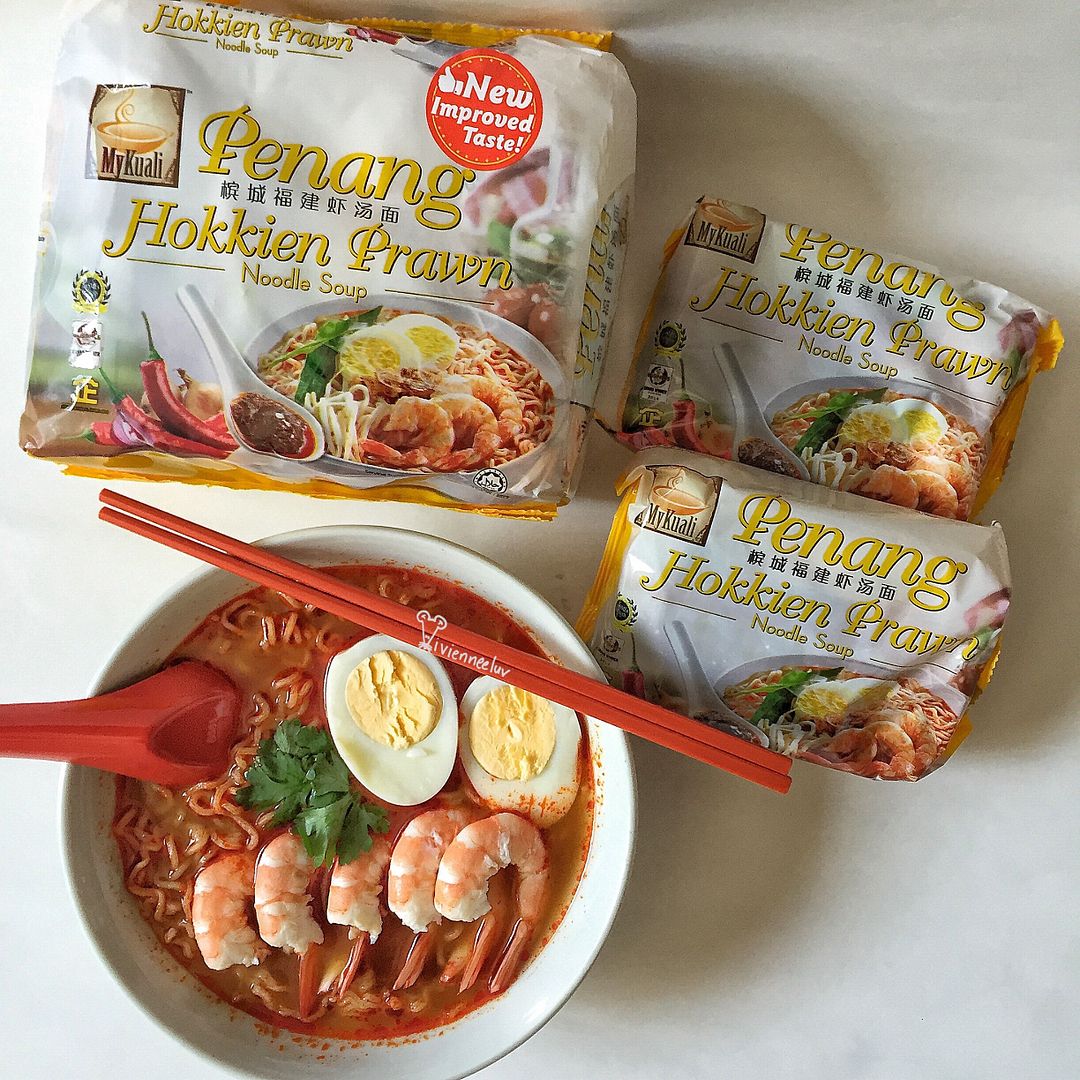 My Kuali is not a stranger brand at all. Remember the white curry noodles hype? My Kuali is the one & only White Penang Curry Noodles I had tried and it taste good!
Earlier in May, My Kuali launched its Penang Hokkien Prawn Noodle in Singapore!
Its simple and takes only 3 minutes to cook! Thats what I love about instant noodles: quick & fuss-free!
Add the noodles into 380ml to 400ml of boiling water, seasoning and aromatic chilis paste for 3 minutes.
Top with crispy fried shallots and what ingredients you would like to add.
This is actually a new and improved version, the noodle is al-dente, cooks faster and absorbing the full flavour of the sweet prawn broth easily.
My Malaysian friend told me this is very authentic, taste as close to the original Penang-style har mee.
My Kuali believes in using only traditional, natural ingredients as well as spices to create exciting flavours. The broth boasts a well-balanced crustacean taste and hits the perfect note of sweetness.
Thank you My Kuali for sending the gift set!