| | |
| --- | --- |
| Locations: | http://www.manhattanfishmarket.com/locate-us?view=map |
| Website: | http://www.manhattanfishmarket.com |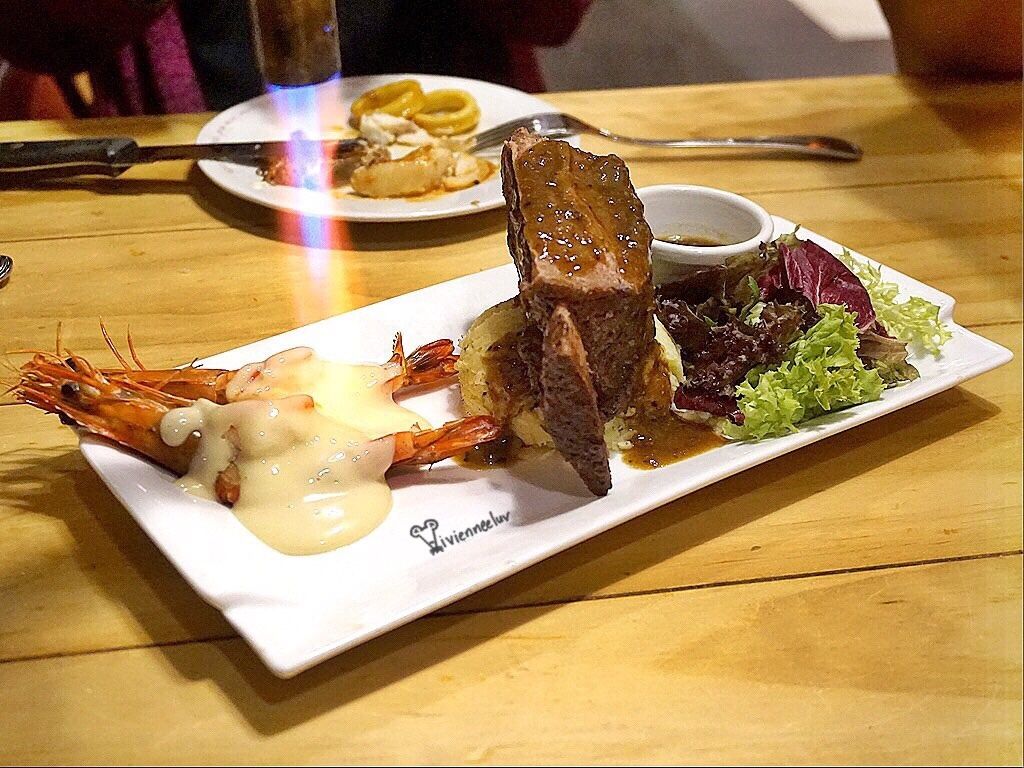 The Manhattan FISH MARKET has a beefier catch now, with beef introduced in their menu for the first time, until 31st May 2015!
Gummy Bear S$5.50
Curacao and tropical fruit mix to liven up your senses.
Brooklyn Sunset S$5.50
Melon Breeze S$5.50
Among all the drinks we had, we prefer Brooklyn Sunset which is tango mango juice and a touch of strawberry for a sweet and tropical getaway.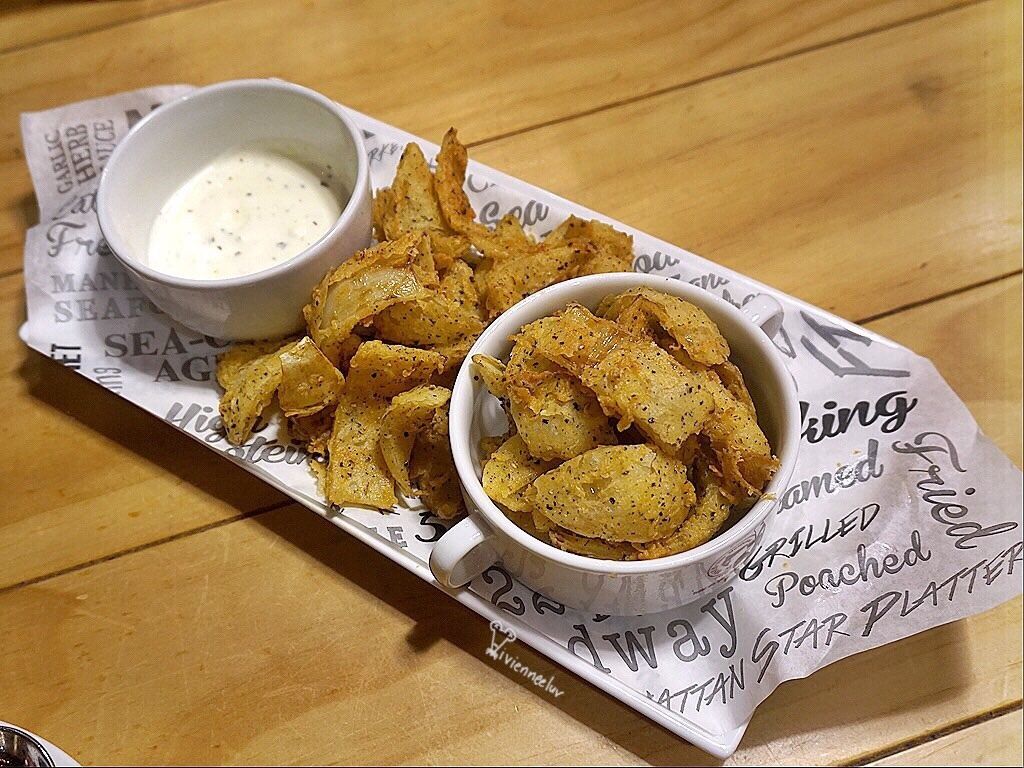 Onion Glory S$7.95
Onion strips served with onion glory dip, we can't stop at 1 bite.
Oyster Roullette S$7.95 / 4 shooters
1 out of 4 poached oyster shooters comes with an extra shot of spiciness, play a game!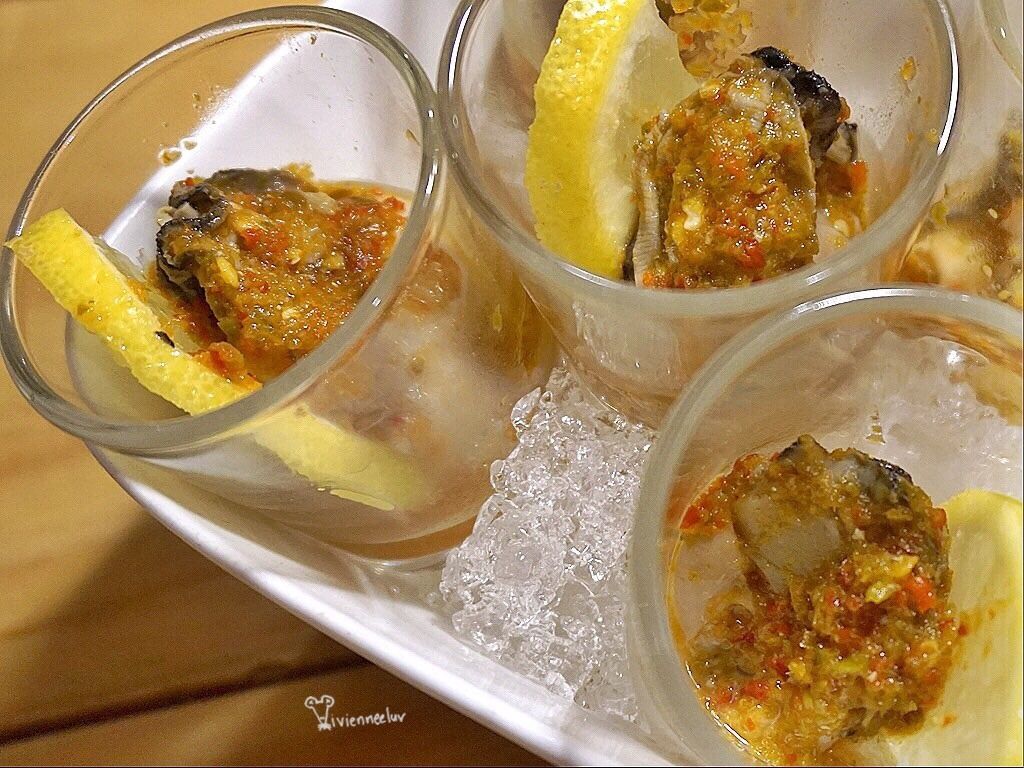 Handmade Beef Patty & Bouillabaisse S$16.95
Juicy handmade beef patty marinated with oregano, rosemary, garlic and onion on a oregano bun on a sea of curry bouillabaisse. There are mussels, squids, dory fish by the side. Beef patty is juicy but not that consistent, but the curry bouillabaisse is quite delightful.
Oven Baked Beef Rib & Flaming Prawns S$23.95
Beef rib marinated with rosemary, thyme, oregano, garlic, french mustard then oven baked for 12 hours and drizzled with peppered homemade brown sauce, resting on a bed of hard and dry mashed potato.
The signature flaming prawns although slightly burnt (instead of burning the sauce) tasted much better.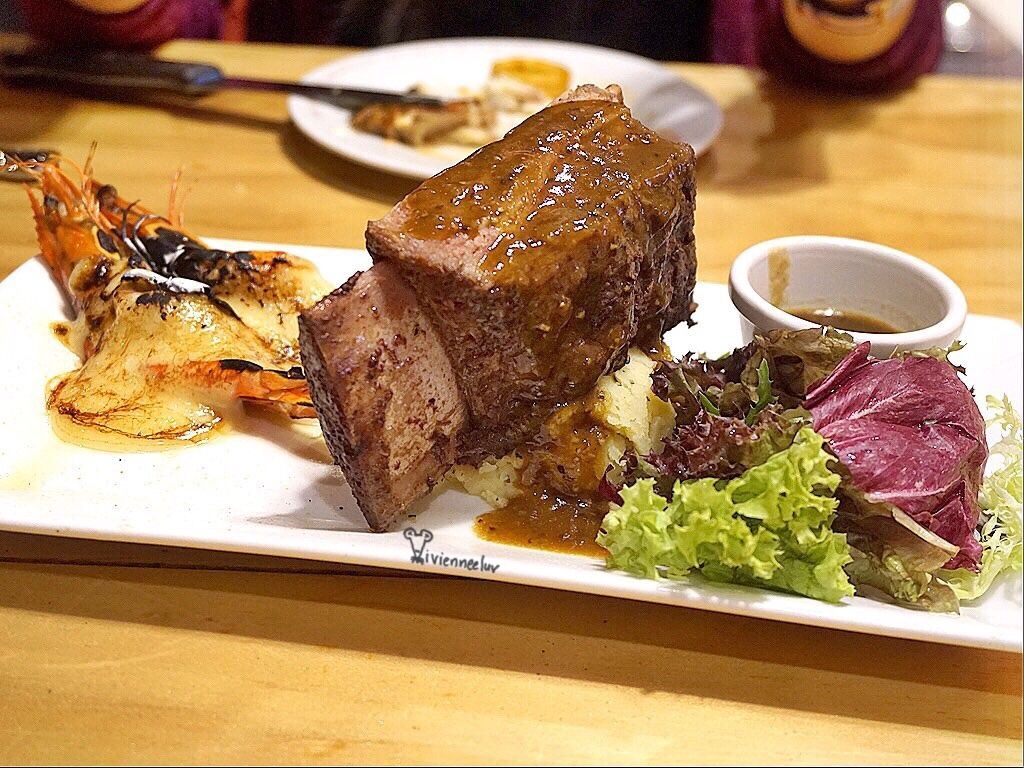 Another beef dish which I did not take a good picture of, is
Oven Baked Beef Rib & Grilled Ocean Perch S$25.95
It consist of the same beef rib and mashed potato as the dish above and grilled ocean perch.
The very same beef rib as the one above, is not consistent, one was alright, another was very tough.
Handmade Beef Patty & Tempura Prawns Burger S$15.95
The same beef patty and bun as the one in Bouillabaisse, topped with golden tempura prawns drizzled with melted cheese and tomatoes with a side of fries.
The buns for both burger and bouillabaisse were too tough for our liking.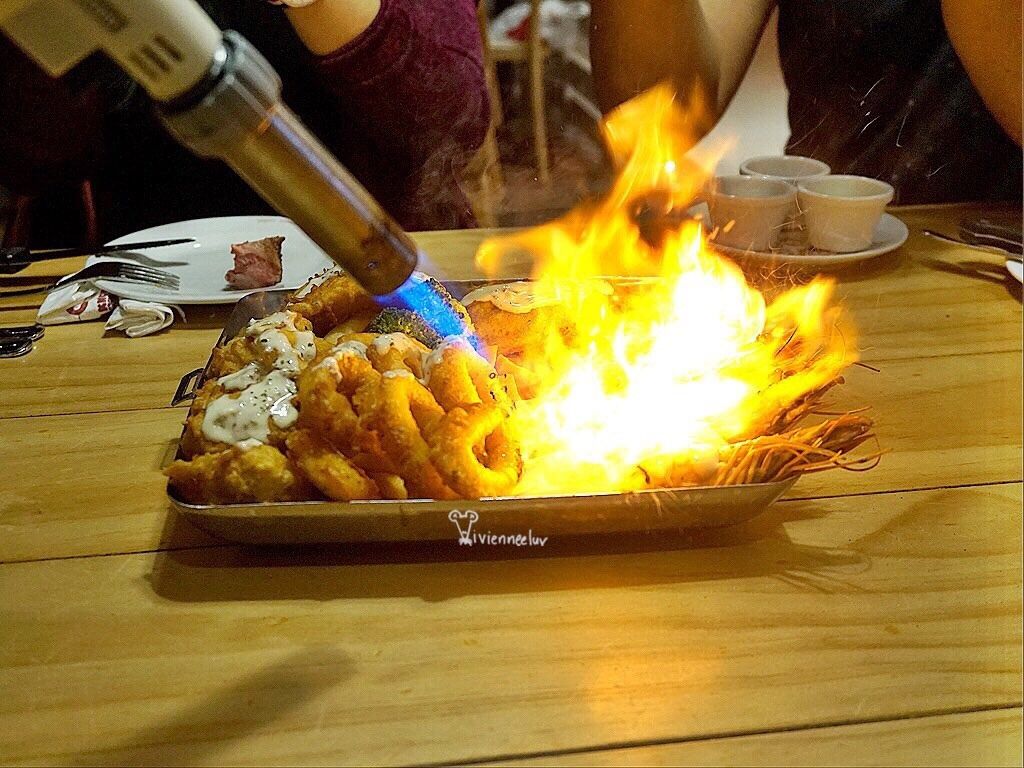 Mahattan Flaming Seafood Platter (Dory) S$38.95
Need no introduction, still my favourite dish!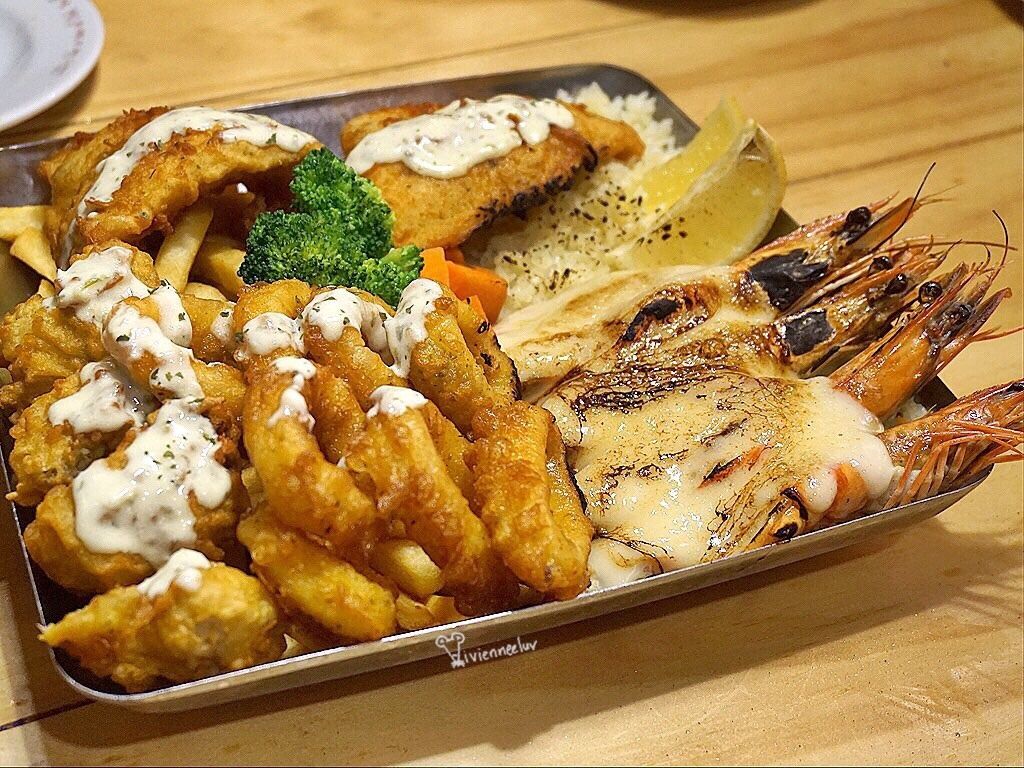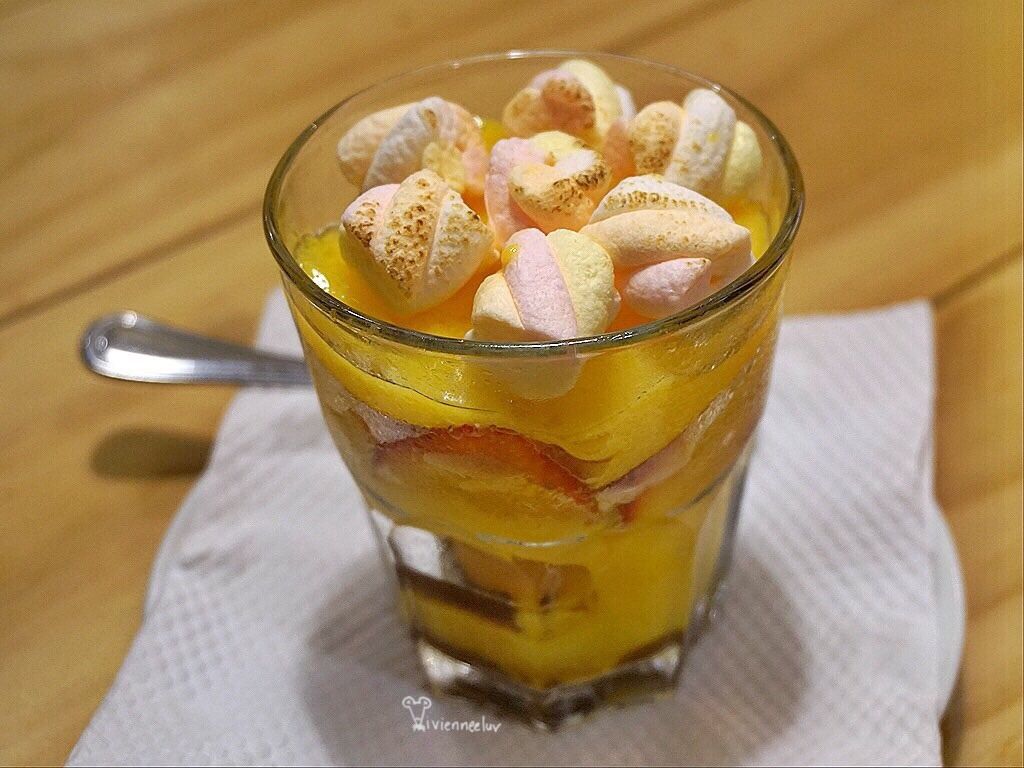 Strawberry Flamin-Go S$4.95
Ending our dinner with a mango pudding, fresh strawberries, drizzled with (maybe) hershey chocolate sauce, then topped with a few marshmallows slight torched for 0.2 milli-second.
The chocolate sauce didn't go well with the mango pudding.
Manhattan Mud Pie S$5.95
Icy chocolate ice cream topped with crumbly oreo crust, drizzled with chocolate sauce.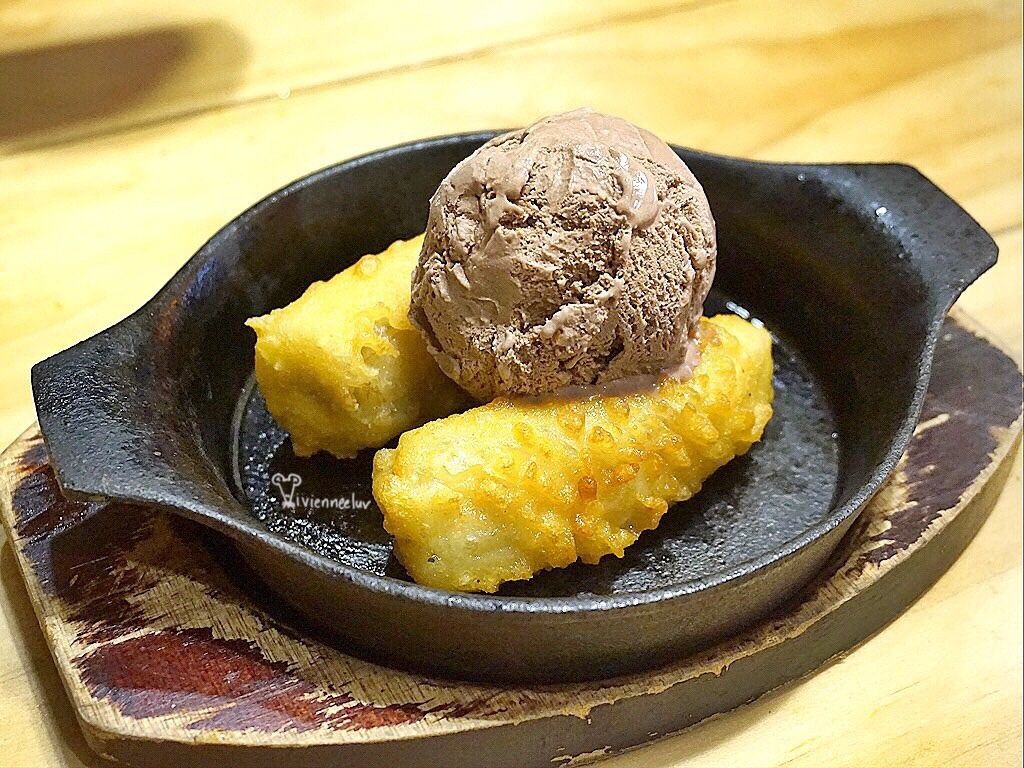 Sizzling Banana Fritters with Ice Cream S$7.95
Hot and crispy banana fritters topped with chocolate ice cream the drizzled with coconut cream.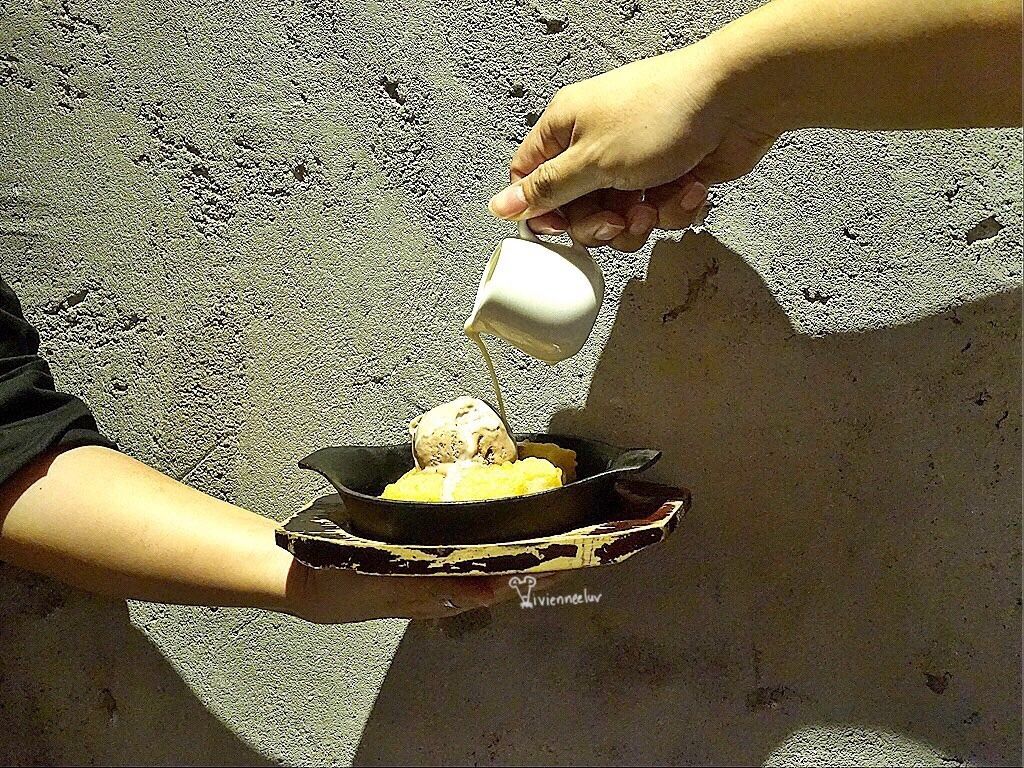 Like the crisp fried bananas the most.
Thank you The Manhattan FISH MARKET for having me.