| | |
| --- | --- |
| Address: | 12 Marina View Asia Square Tower 2 #02-10 Singapore 018961 |
| Tel: | +65 6844 9969 |
| Website: | http://www.taoseafoodasia.com |
| Email: | taoseafoodasia@gmail.com |
| Opening Hours: | 11.30am to 2.30pm 6:00pm to 10:00pm Monday to Sunday |
| Last order by: | 9.30pm |
Mother's Day menu is available for the whole month of May 2015.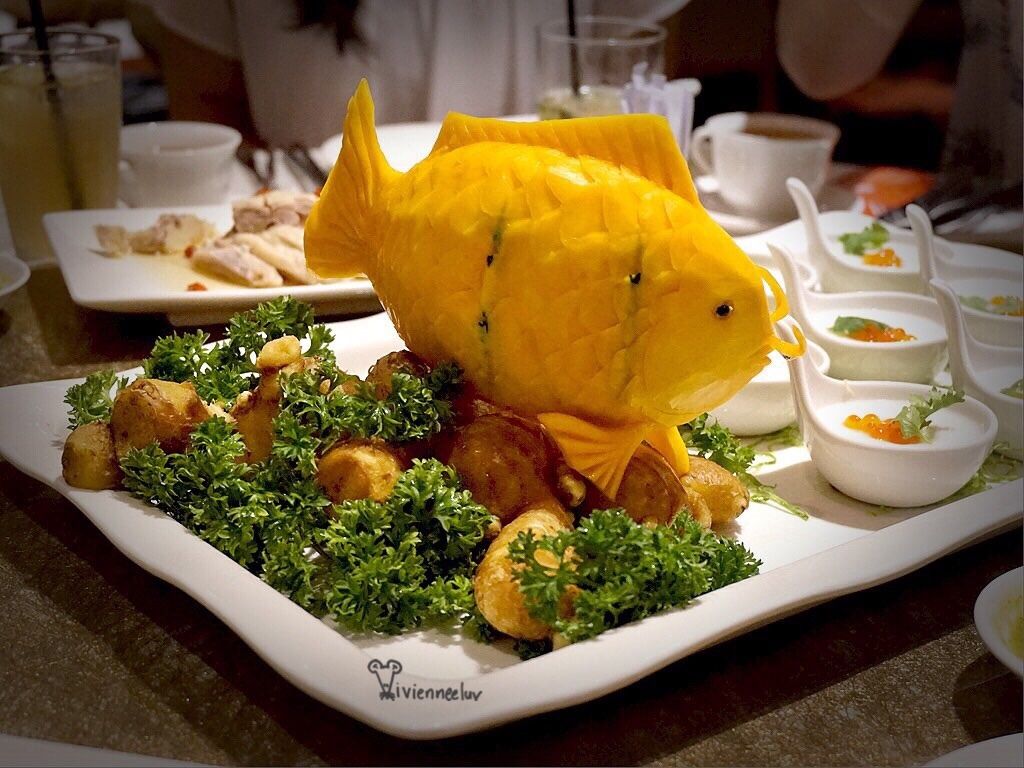 This Mother's Day, we get to enjoy home-cook comfort food on the menu at Tao Seafood Asia. These dishes introduced were Mrs Lee's favourite dishes cooked by her loving husband who is the Head Chef at Tao Seafood.
Crispy Fish Skin with Salted Egg Sauce S$10
On its regular menu and we had tried this the
previous time
during CNY.
The fish skin are deep fried then tossed with salted egg sauce.
Chilled Drunken Chicken S$10
I don't usually eat chilled chicken, but this dish is quite refreshing, and of course totally goes well with Tao's Thai Green Chili Sauce.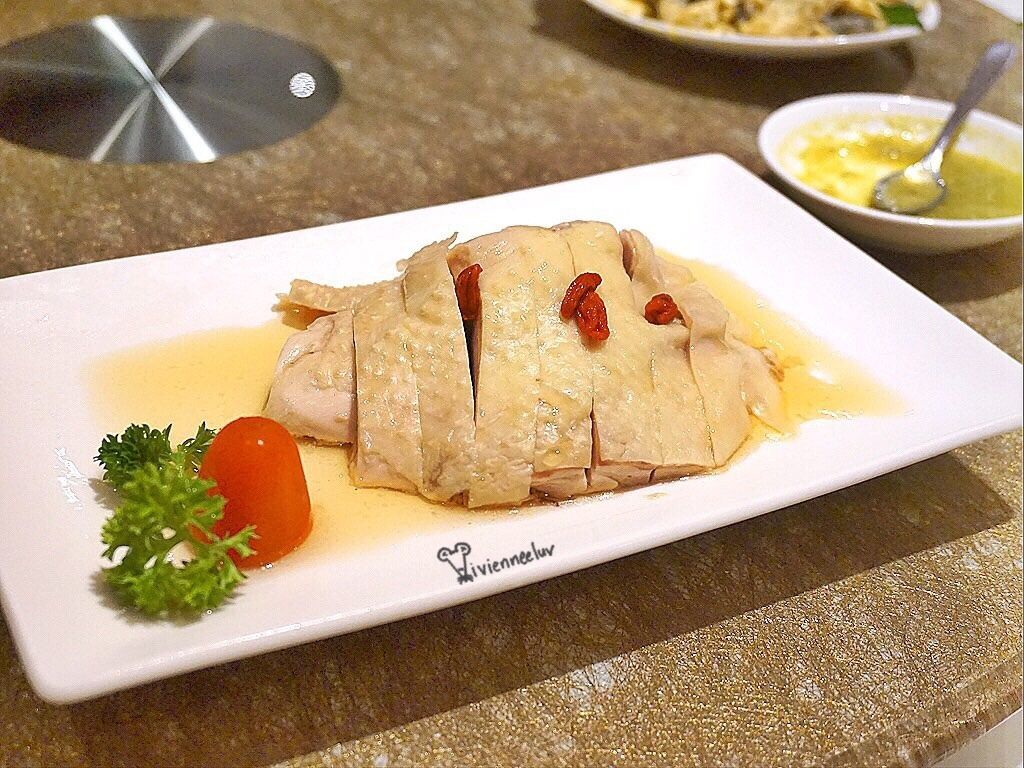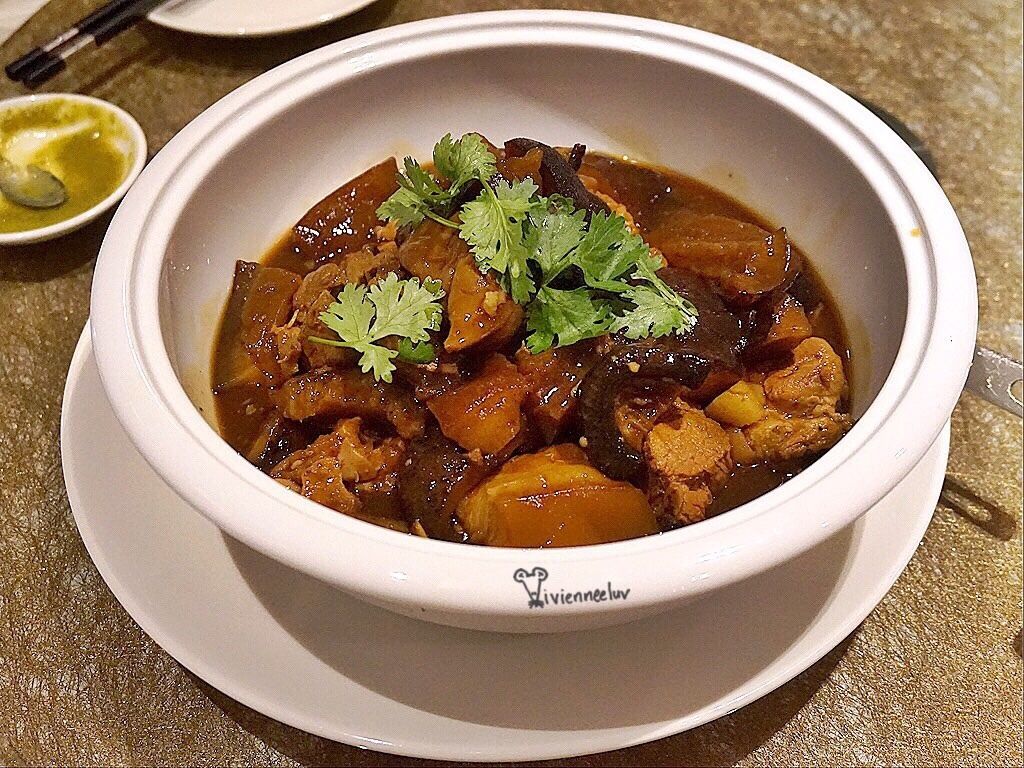 Tao Pig Trotters with Sea Cucumber S$48
The pot is ideal for 4 guests and a two-day advance order is required.
Though chef Lee is trained in Thai-Teochew cuisine professionally, he remains a Hakka at heart and this is evident in his style of preparation with this dish. His family's traditional recipe calls for fresh ingredients, Hakka rice wine and most of all, great patience and precision in the braising process.
The naturally rich-in-collagen sea cucumber breed must be from the Philippines, the collagen-endowed pig trotters must be fresh, fleshy and thick in build, the Hakka rice wine must be fermented well and pungent before chef Lee stir-fries the choice selections over a high-fire stove and braised it in a claypot (used mostly for brewing Chinese medicines) over slow-fire for about three hours.
This highly nutritious and rich-in-collagen Chinese classic goes so well with rice! Although I don't like pork, I love the meat for this particular dish.
If you want a spicy kick, add a dash of Tao's Thai Green Chili Sauce. See we cleaned up the Green Chili Sauce behind.
Claypot Braised Chicken and Abalone with Rice Wine S$48
The sauce is rich in flavour, tasted very homely.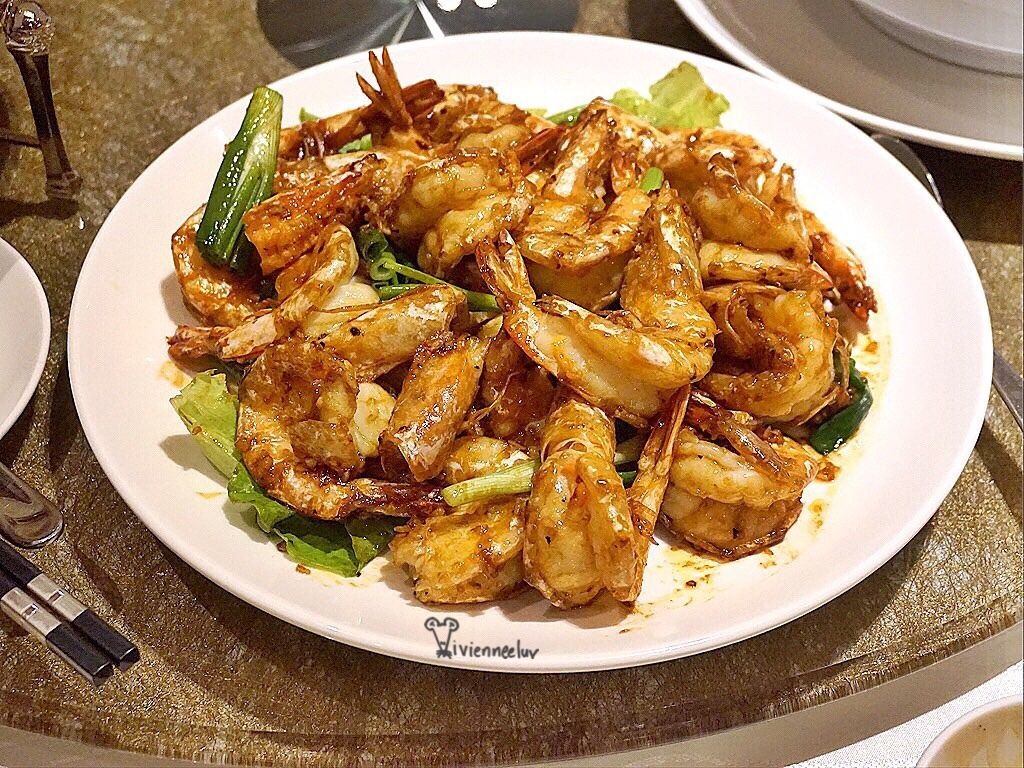 Chef Lee's Homestyle Wok Fried Prawns S$30
This is a simple dish, the sauce is not too over so as to taste the freshness of the huge prawns.
Steamed Egg with Coconut Juice topped with Crab Meat and Salmon Roe S$9.80
Presented beautifully with a pumpkin-crafted fish by the side. The steam egg is so soft and smooth, perfected by the sweetness from cthe crab meat.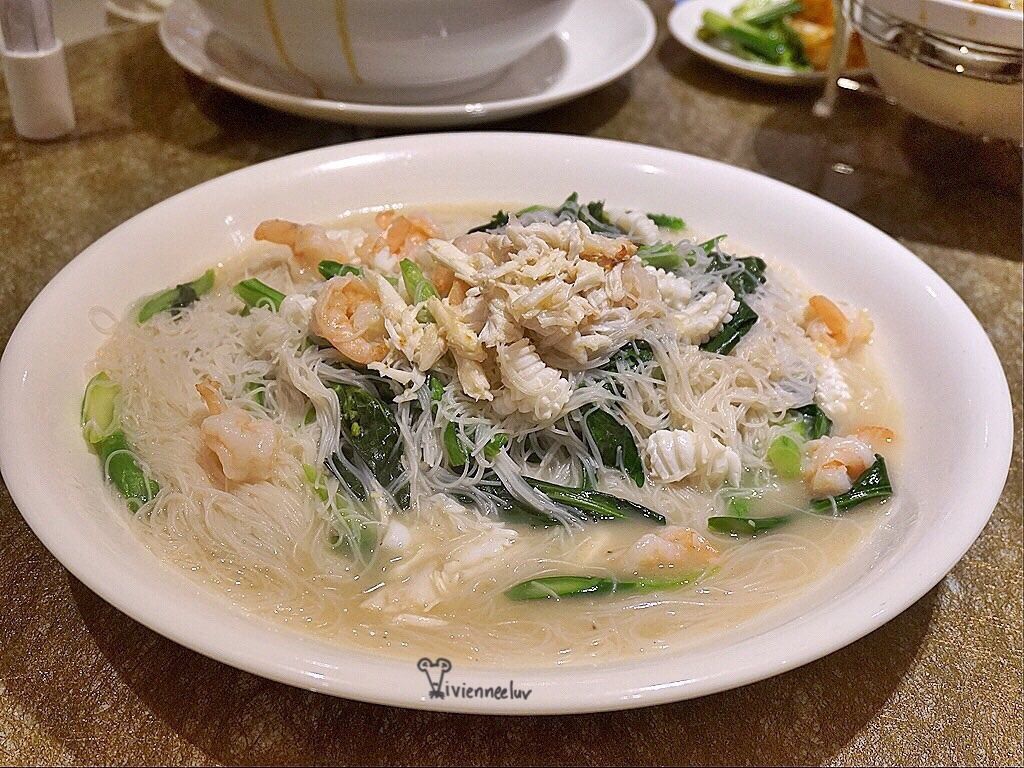 Tao Seafood Asia Stewed Rice Vermicelli S$24
Bee hoon stewed in their special traditional essence with generous servings of prawns, crab meat and squid. This dish lacks a little in flavour to me or are we too pampered by the mother's day dishes?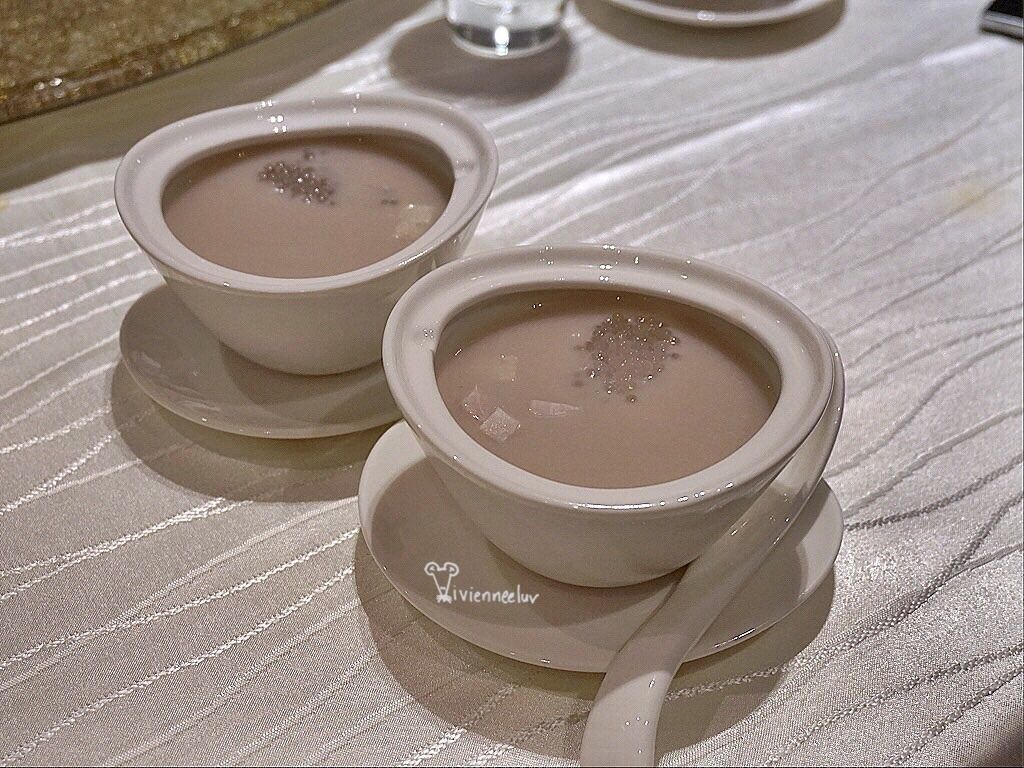 Orh Ni Sago Dessert S$6
Not our usual orh ni (yam paste), its much more watery. Don't be alarmed as it is made to be different. Always love how Tao Seafood twist our usual desserts.
We then get to go into the kitchen to see see look look, it was clean and spacious!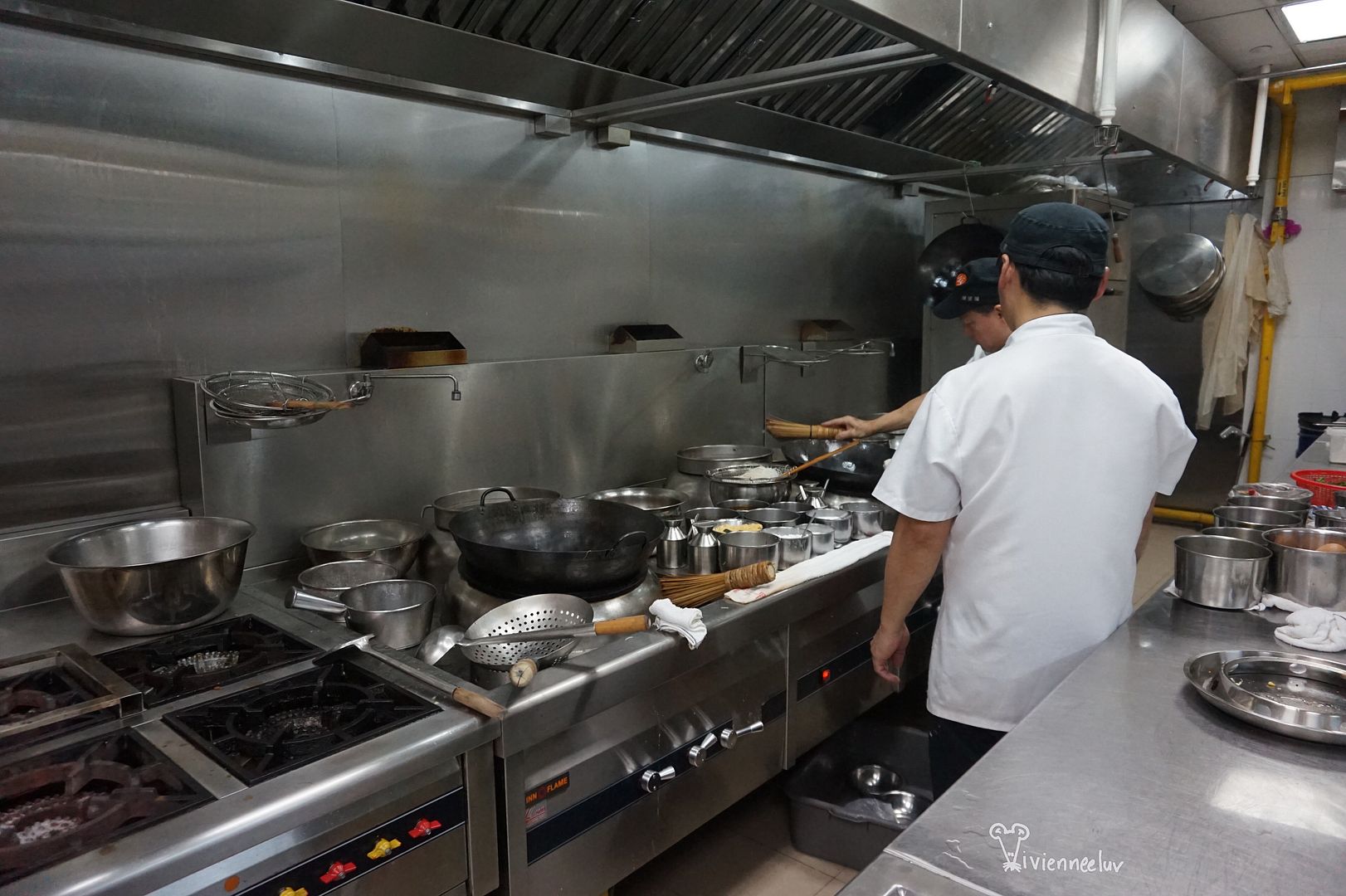 Thank you Tao Seafood for having us!