I have heard of how good is this place or aybe only for their Eggs Benedict.
And since its very quite like this above, we headed in and grab whatever thats left in their cakes display.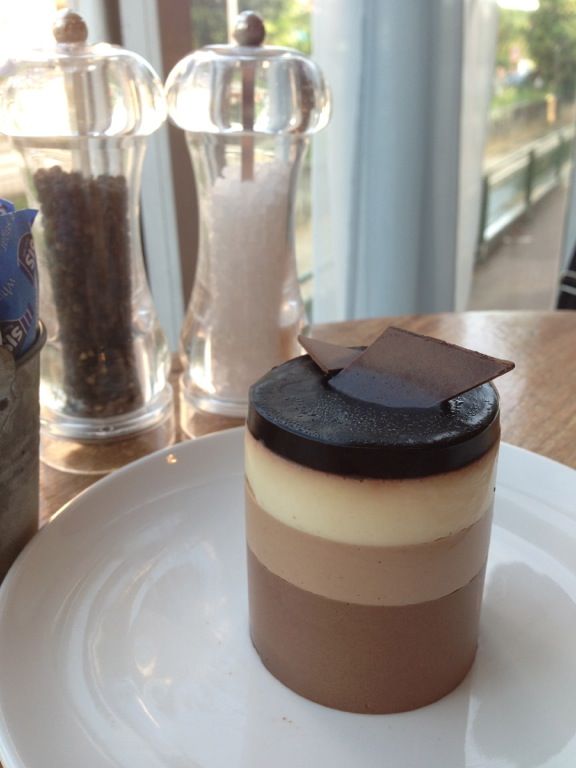 Weird jello chocolate cake. The actually name is something like 3 different chocolate cake, Dark, Milk, White but its kinda sucks. It is so jelly like and the chocolate taste fake.
Another bad choice, this is so far the worst eclair we had ever tasted. Hard & dry, there is cream inside but its still dry, and tasted weird.
What more can I say?? If i were to go back, it is for their brunch/eggs benedict but definately not their sweet treats!