Butter Cheese stickies from the colleague.
And I ordered Rilakkuma Maccarons! Gave some to colleagues, and half to BFF! So cute and taste good too!
Visited godson! and he is so shy!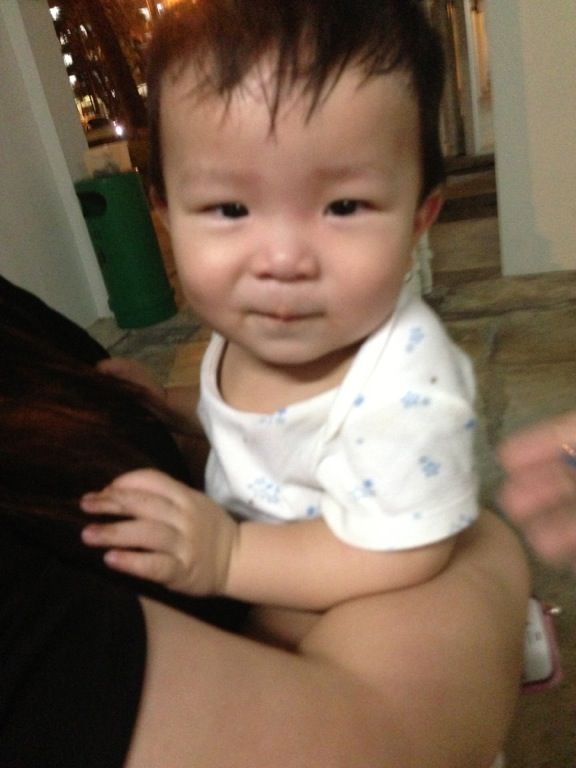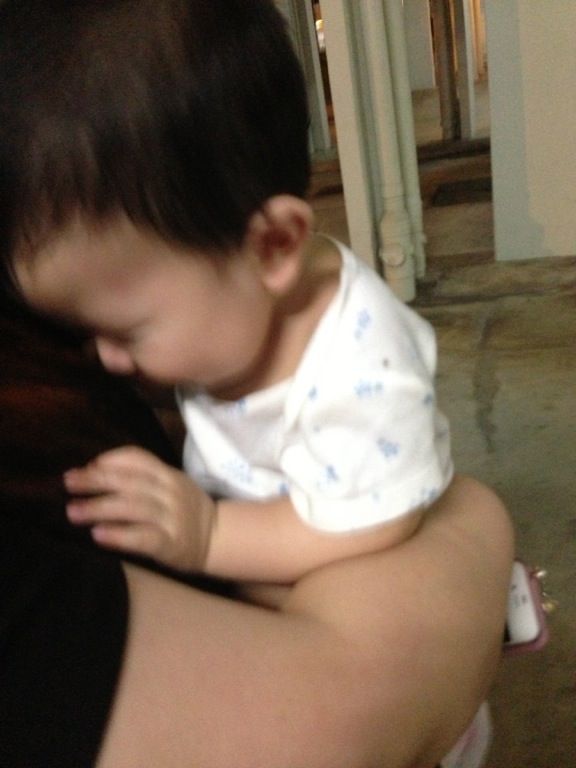 Hello little shy boy!
A little gift from love!
Below is a picture from BFF edited by myself. The bear face and his cute face!