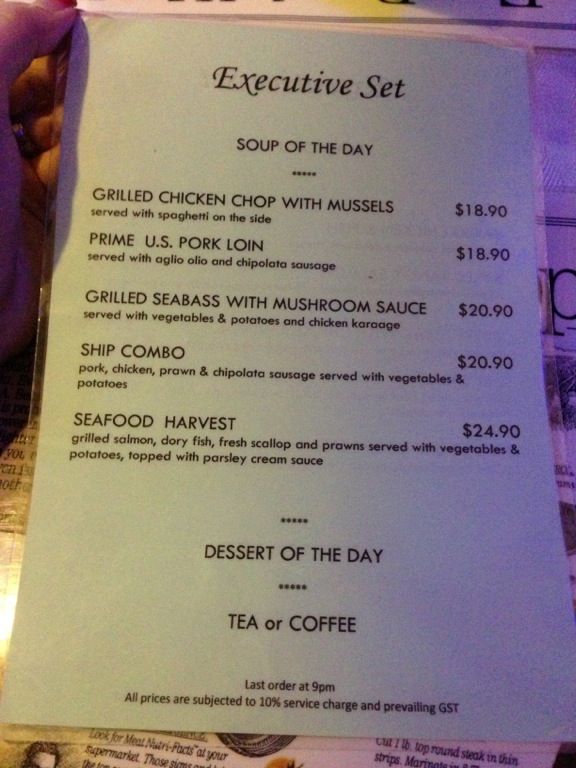 Met up with an ex colleague after sooooo many years! (More than 5 years)
She suggested The Ship. Above is the Menu.
Service was damn bad! Pestering us to order, pestering us to quickly finish our meals.
For 2 friends who had not met for years, we sure have lots to talk about. Its a quiet evening with no long queues outside the restaurant, but yet they are so irritating. Can't wait to bring us the bill and act like they are closing soon but yet there are still customers who just came in to dine, have not even place their order. I would not want to go back again. I don't waste my money on so-so food, and bad service.