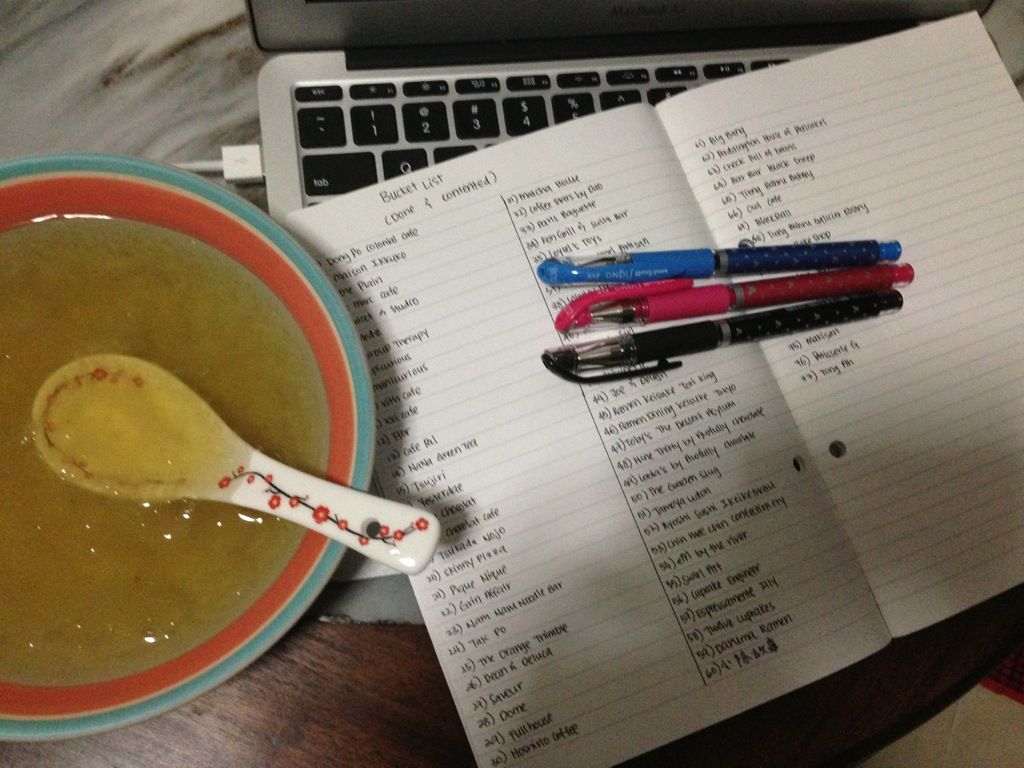 Hello! Its been very long again!
Having bird nest while working on a food notebook that I had just started to keep. 1.5 year of eating/cafe hopping. I feel satisfied but of course weight gain is horrible.
Downloaded a new app and redeemed a free ice milk tea/coffee!
Be back soon. I have lots to do!
I bought a Macbook so that it can keep me company when i come home from work but i was seldom home. :P I chucked it aside, and finally my phone's memory is full and couldn't take anymore pictures, i rigged out my Macbook and realised the battery is drained out. :X thats how bad, and that how a badass i am. Finally cleared 3 GB of photos out from my phone.
Good night and will blog soon. SOON, i hope.