| | |
| --- | --- |
| Address: | 30 Robertson Quay #01-02A Riverside View Singapore 238251 |
| Tel: | +65 67362503 |
| Operating hours: | 11am to 2pm, 6pm to 10.30pm Daily |
| Website: | http://mondomiosingapore.com |
Mondo Mio 10th Anniversary 4-course Set Menu S$45++/person (25th September 2016 to 15th December 2016)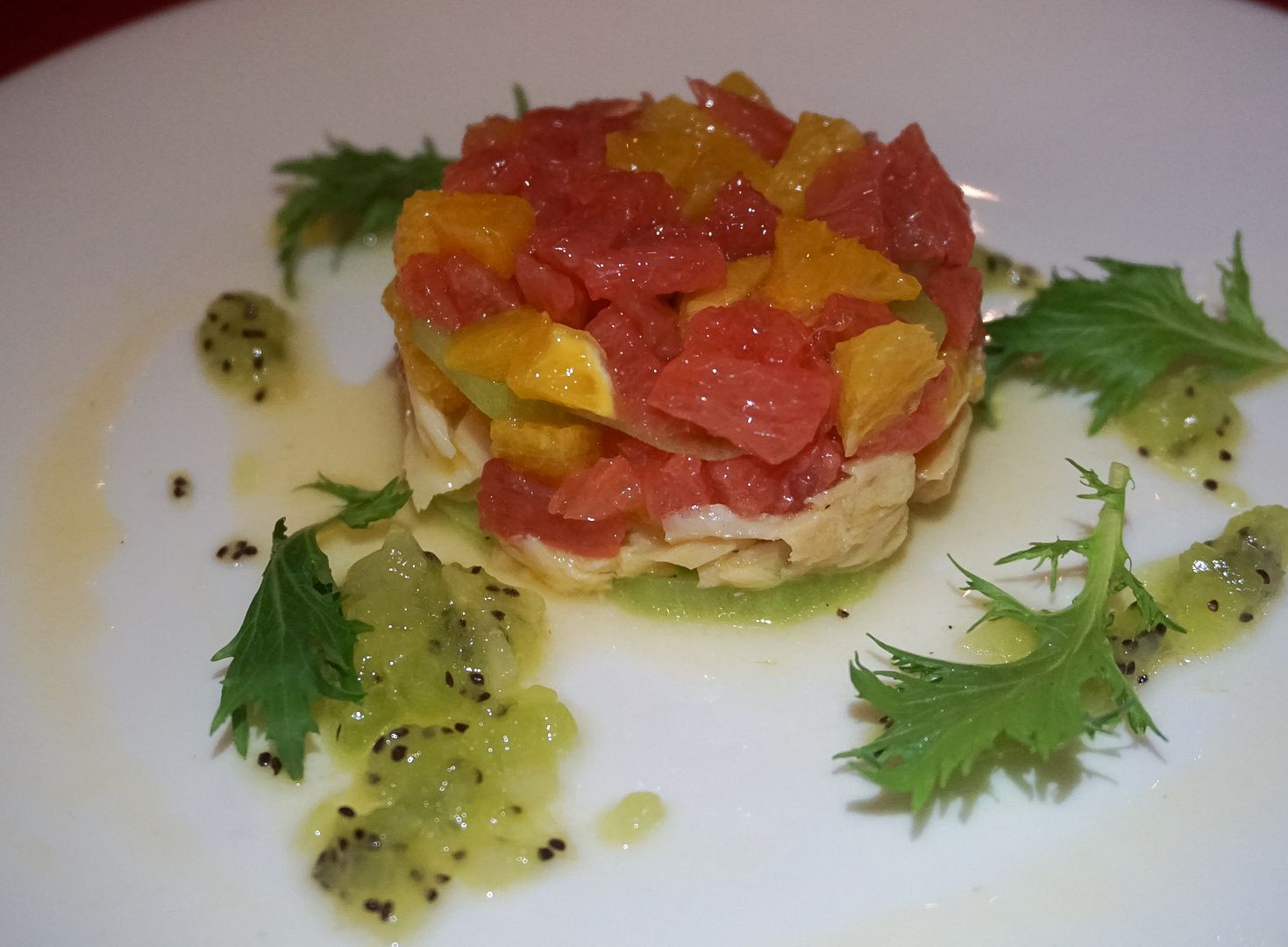 Insalata di Baccala ed Agrumi S$16
This shall be my last post for this week, and I am flying off to Penang later today! Finally a gateway which I can't wait. Will blog on my trip once I am back.
Earlier this week, I went to Mondo Mio for dinner after work, had always love the quaint Robertson Quay which takes my mind off the busy and hectic city life for a moment.
One of the refreshing starters I had, which is steamed cod and fruits salad. A hint of sourness from the fruits which makes it even more appetising.
Rosoni Di Zucchine alla Griglia Ripieni S$14
(appetiser is part of the set menu)
Grilled zucchini wrapped around mozzarella and ham, underneath these little ones is mint béchamel, which is so good, I need to try doing this at home, my own version though.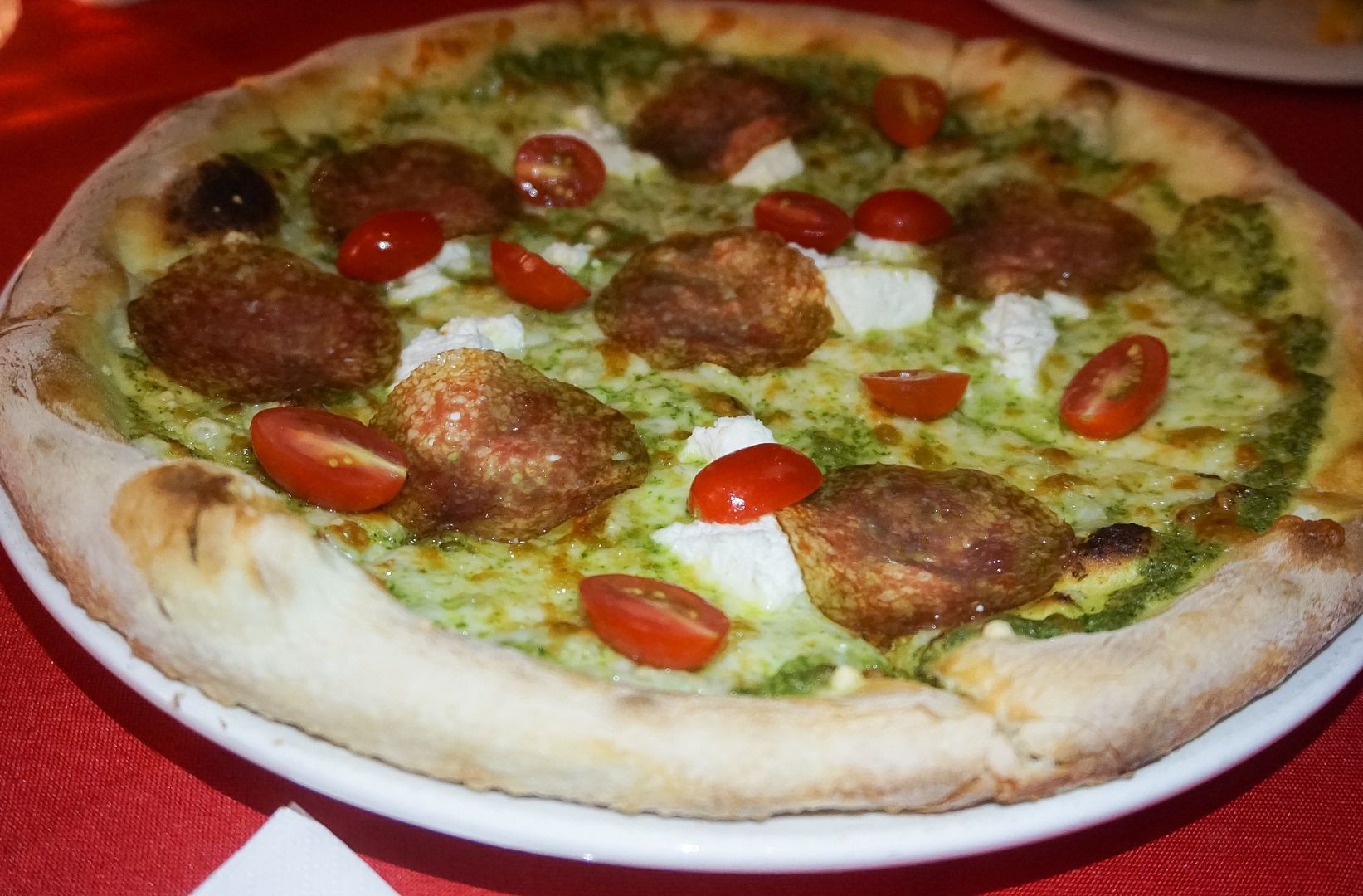 Pizza con Rucola Pesto S$22
Pizza dough is freshly made in house and its topped with something you can never imagine, rocket pesto. I had never like rockets, these are what is actually left over on my plate of salad. Was pretty impressed that it doesn't even taste like rockets at all.
Apart from rocket pesto, its also topped with mozzarella, salami, ricotta and cherry tomatoes.
Gnocchetti in Salsa di Scampi, Zafferano e Gamberoni S$28
(available as a choice in the set menu)
New item on the menu. The Gnocchetti, a shell-like pasta is homemade and its tossed in this rich sauce with scampi, every bite is so flavourful. You may not like it if you dislike seafood.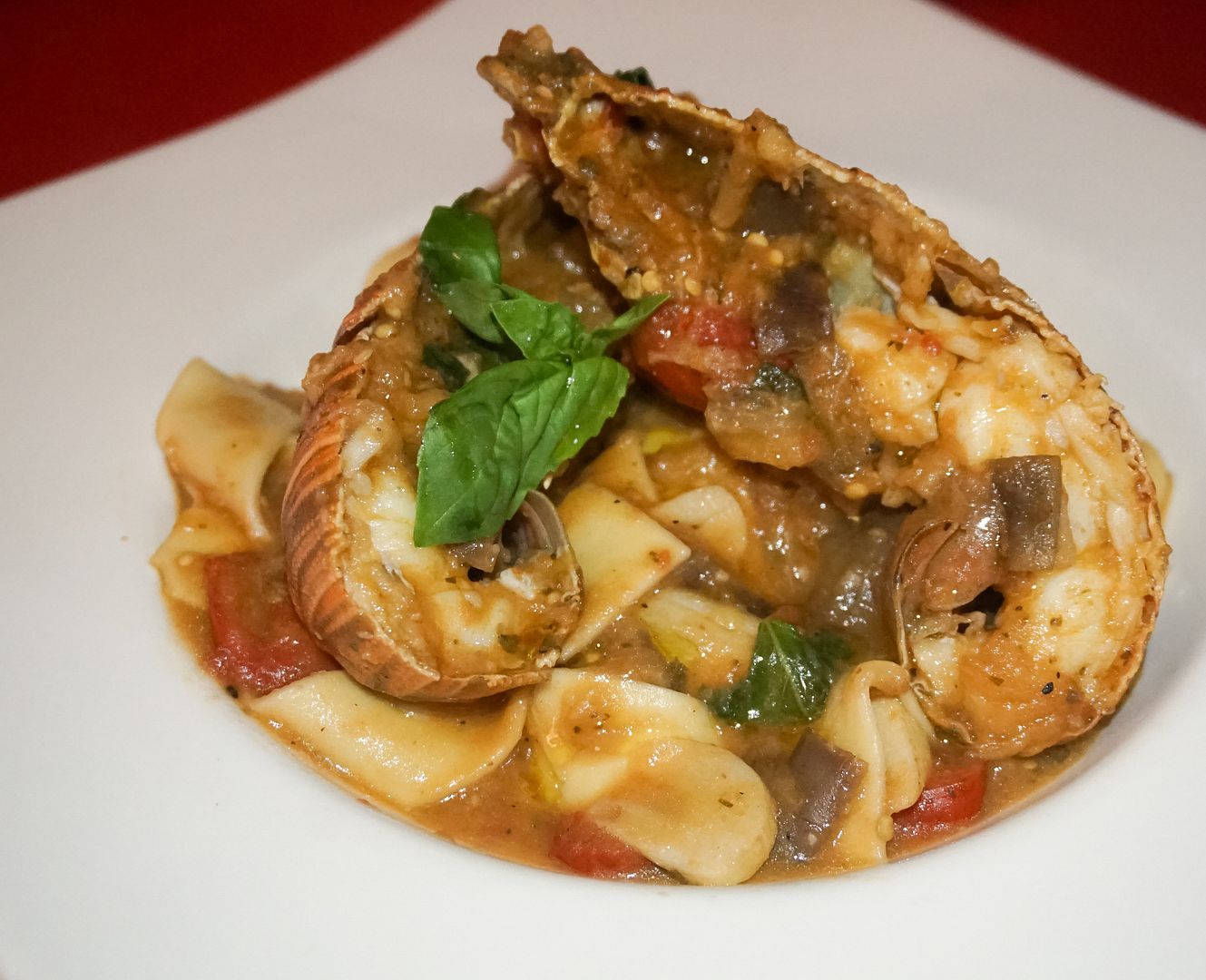 Tagliatelle Fatte in Casa con Crema di Melanzane e Cicale S$26
(available as a choice in the set menu)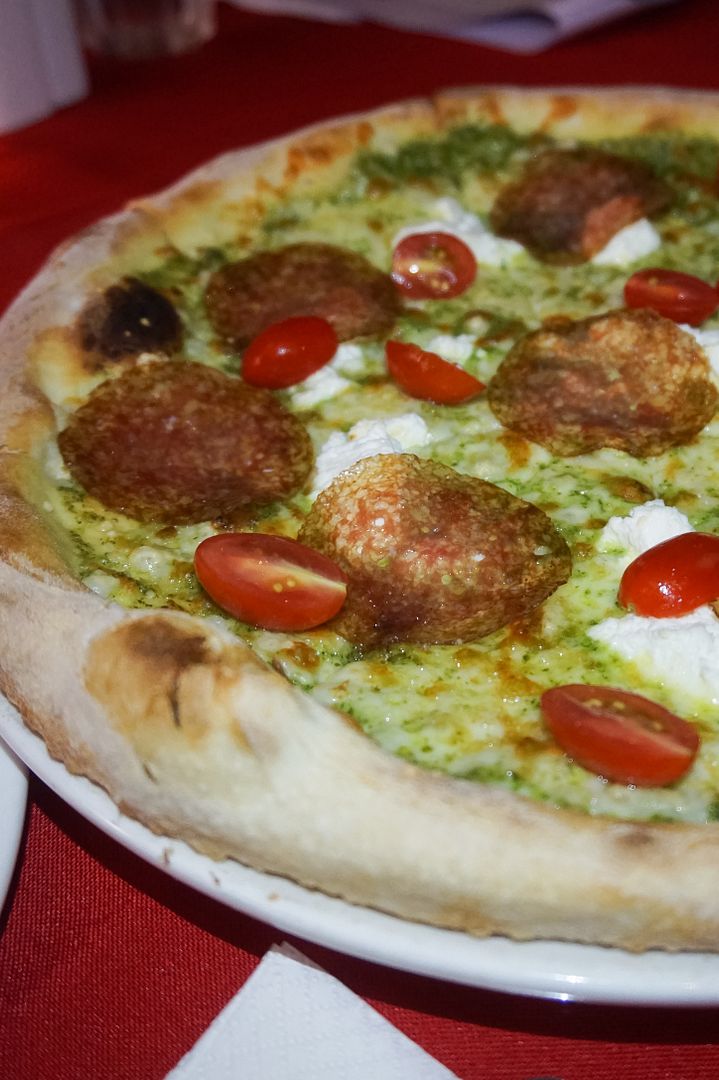 The homemade flat noodles are cooked in eggplant sauce and then topped with even more eggplants, tomato and basil however this dish didn't last like eggplant at all. Its very interesting.
Scaloppine al Marsala S$24
(part of the set menu)
Pounded veal fillets with Marsala red wine sauce and roasted vegetables. Very tender and flavourful.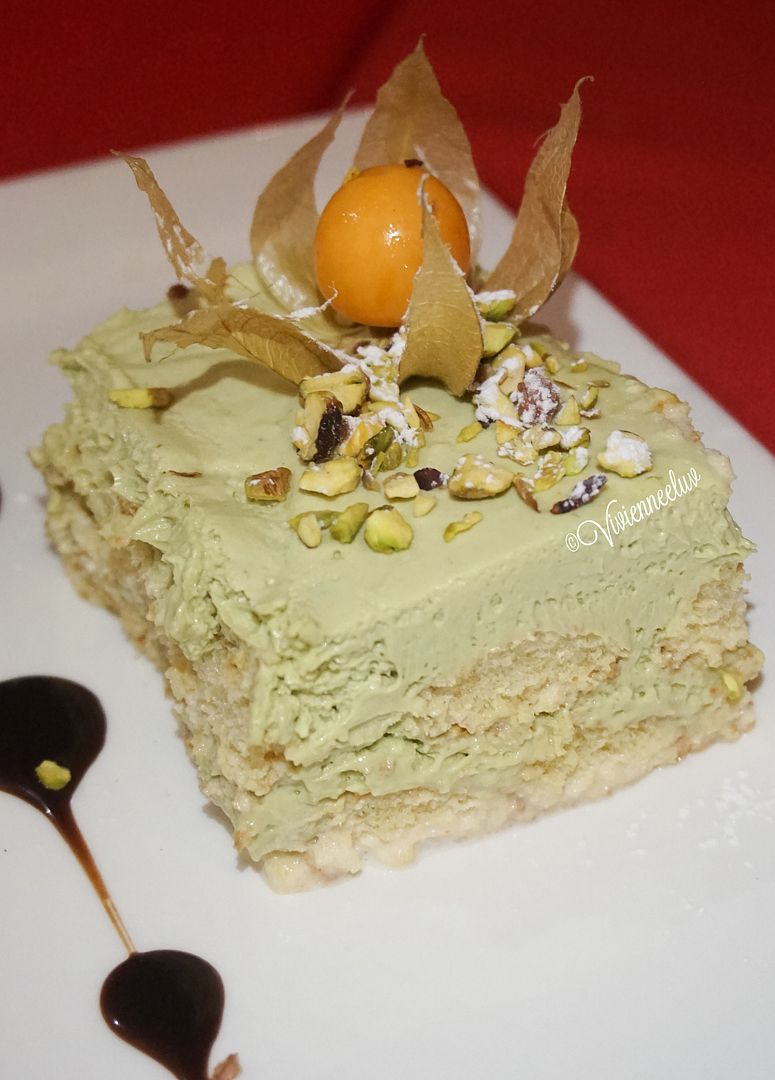 Pistacchio Tiramisu S$12
A twist to our usual tiramisu, this is make of mascarpone cheese infused with pistachio paste, sponge fingers soaked in Bailey's, lastly topped with sicilian pistachios. The pistachio taste is pretty strong (am I the only one who thinks that pistachio tasted like almond at times?), you will like it if you love pistachios.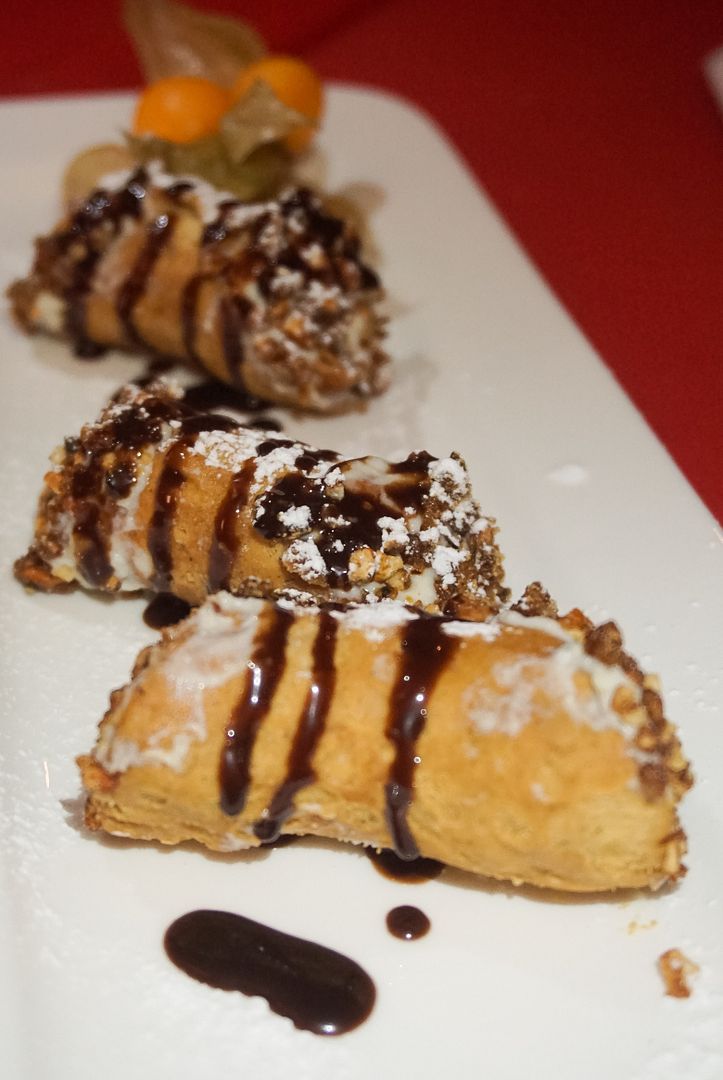 Cannoli Siciliani con Pera e Ricotta S$12/3 pieces
(this dessert is part of the set menu)
Its an italian pastry filled with ricotta, chantilly cream and diced pear, then garnished with caramelised walnuts. This dish is not really to my liking, maybe because I cant bite the pastry with my teeth so I got to cut it up, I believe it will last much better if one bites it and the cream will ''explode'' in your mouth.
Nonetheless, it is a good meal.
Thank you Mondo Mio for having me.