3rd June 2016 Friday (Temperature is around 34-35deg cel in the day)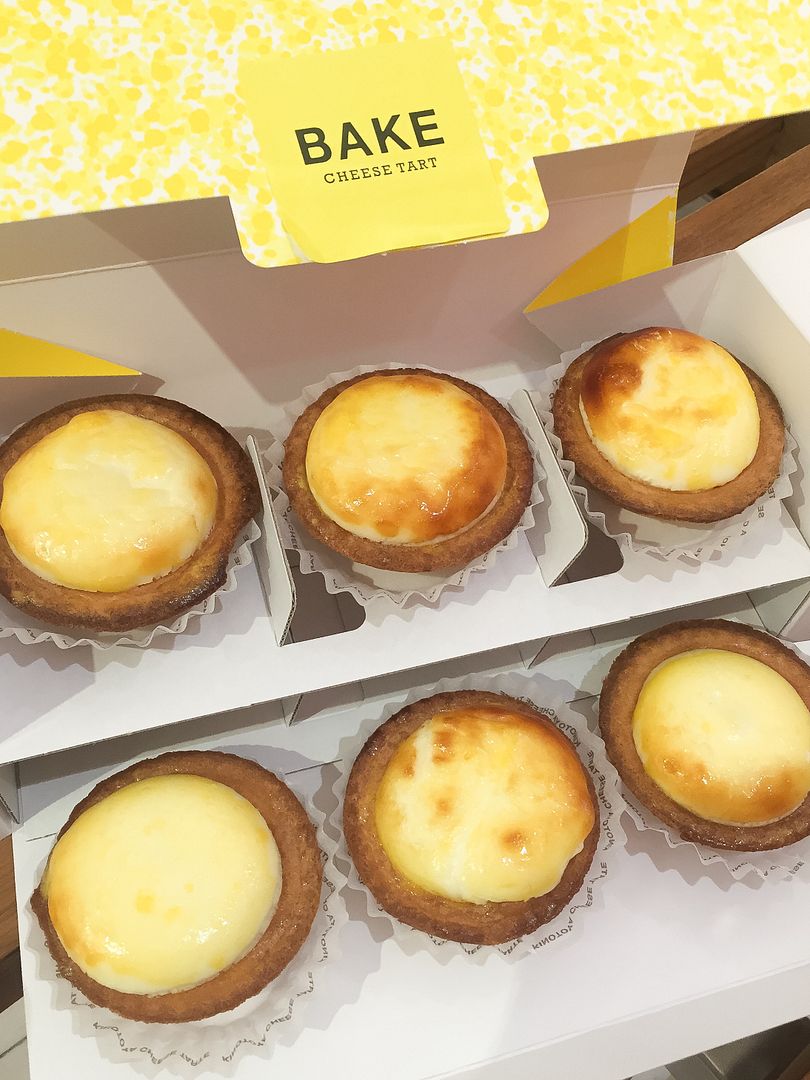 Its day 2, waking up to a lovely day because only 1 day had past and we had ONE FULL DAY. Lets go!
As I opened my eyes, not long after, Hannah asked if I would like to have some breakfast she can do downstairs buy. Okay lo!
Became a PI after brushing teeth and washing face. This is how near the street stalls are from us, and our room is on the second floor. Hannah snapping away while buying noodles, bread and milk tea.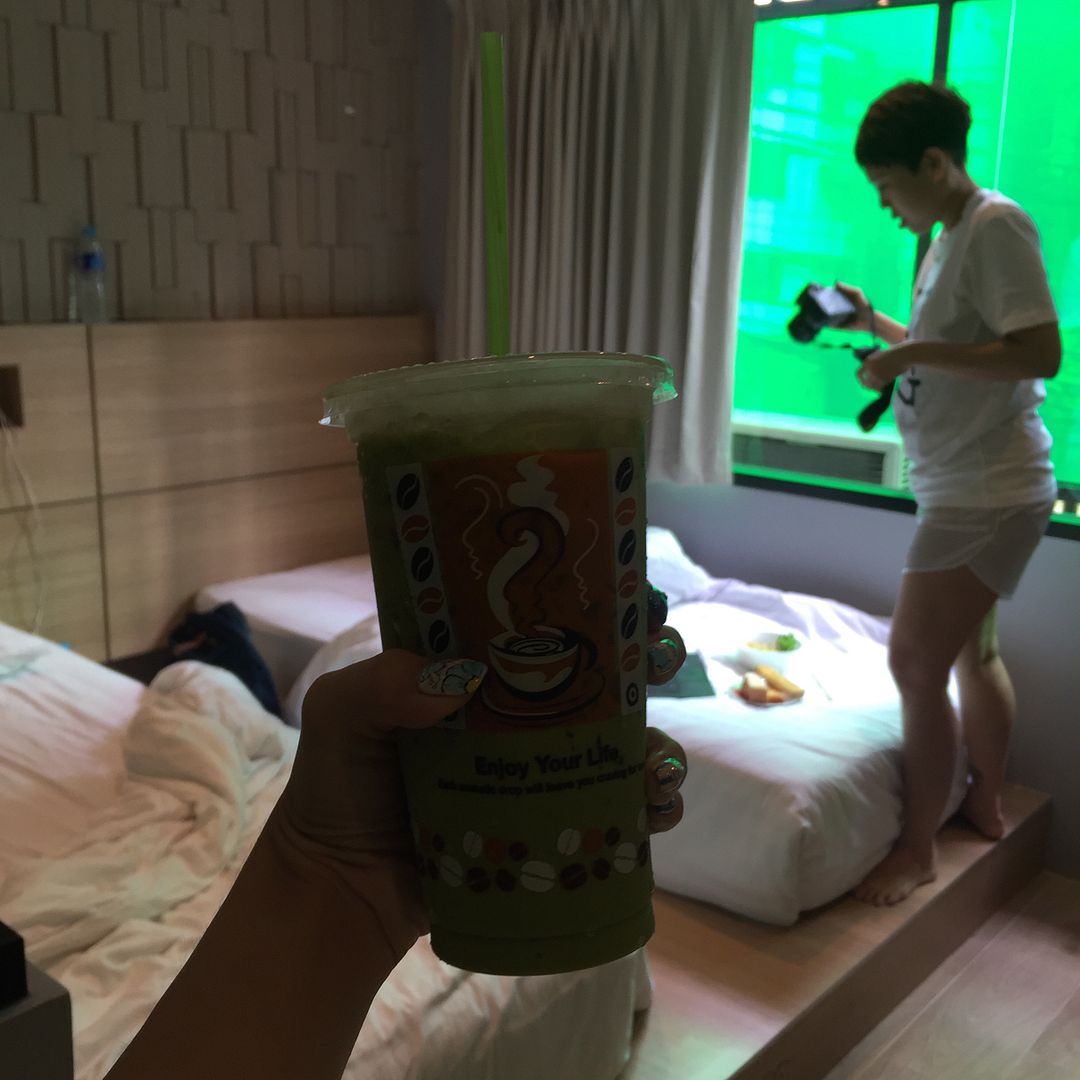 Behind the scene - While waiting for my turn to snap breakfast picture.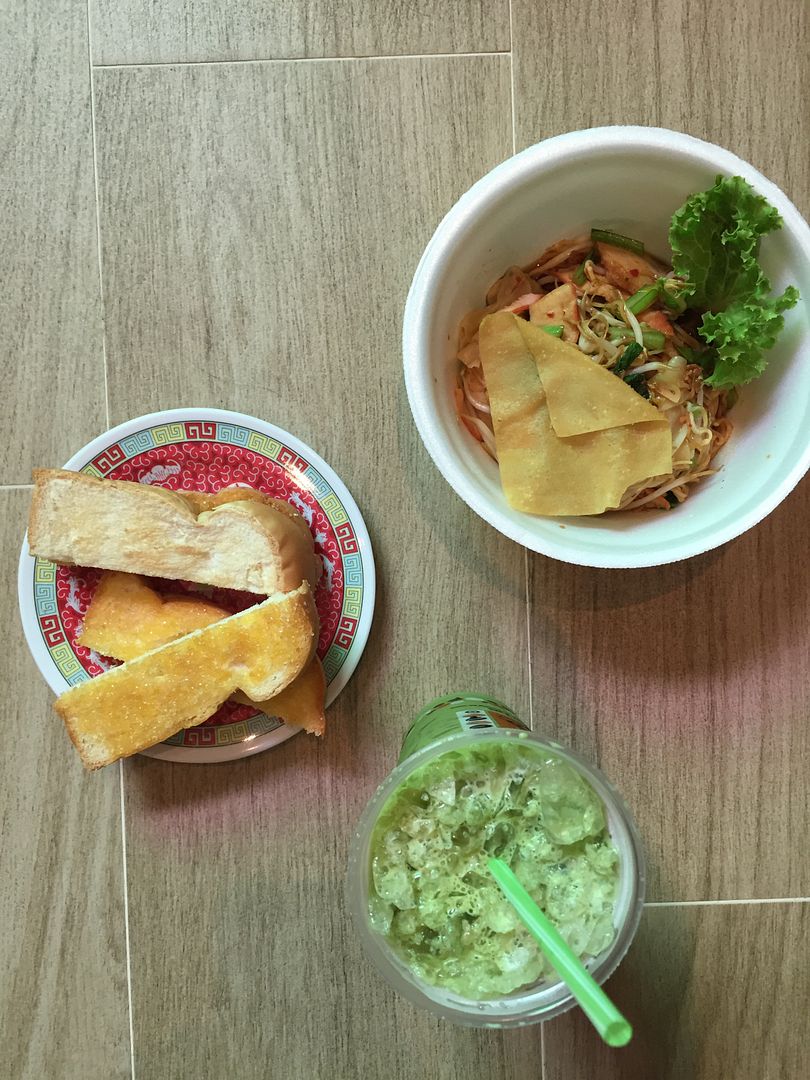 Butter Sugar Bread 10฿ ↝ S$0.40
Wanton Noodles 40฿ ↝ S$1.55
Thai Green Milk Tea 20฿ ↝ S$0.80
The bread is awful, although charcoal toasted but i prefer the one back home.
The noodles is not not too bad but not our style of wanton noodles, noodles tasted like it's mixed with the black sweet sauce. And as for the Thai Green Milk Tea, you can request less sweet, which is perfect for Hannah & myself.
1. On Lok Yun
72 Charoen Krung Road
Had been seeing this place so often in IG, we had to come.
The whole shop gives me the Chin Mei Chin feel. The old school kind of coffeeshop.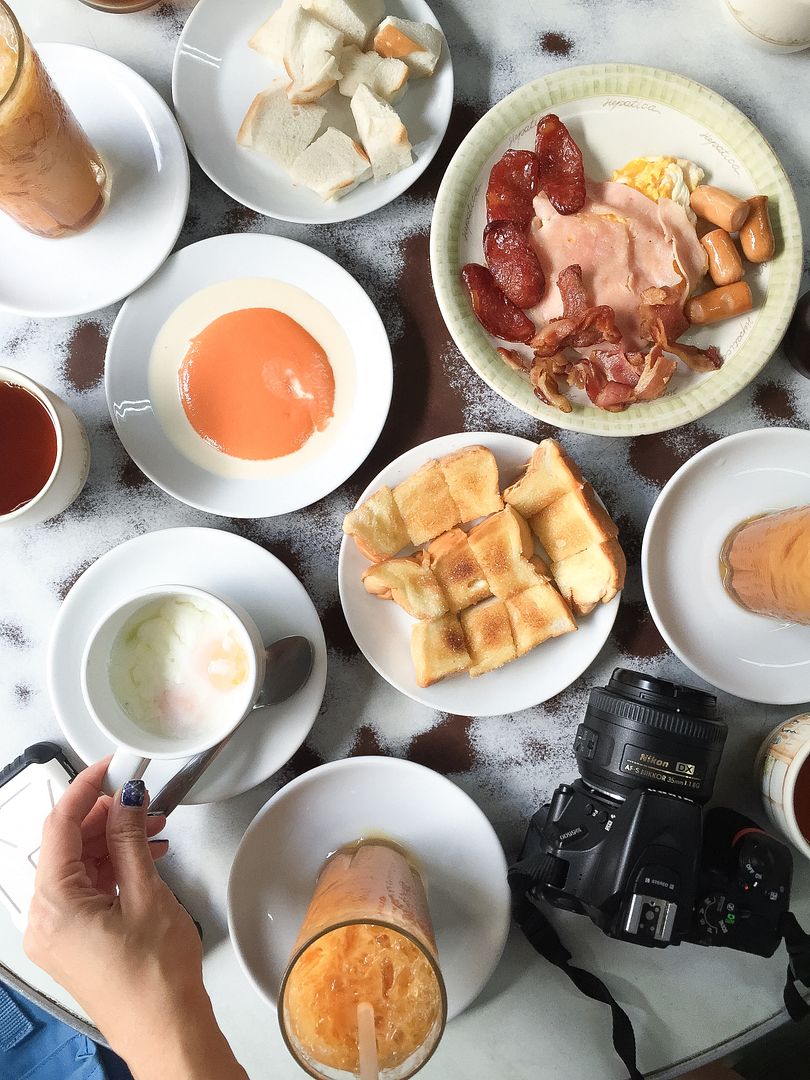 2 eggs 25฿ ↝ S$0.98
As usual a photo taking before we commence eating. LOL.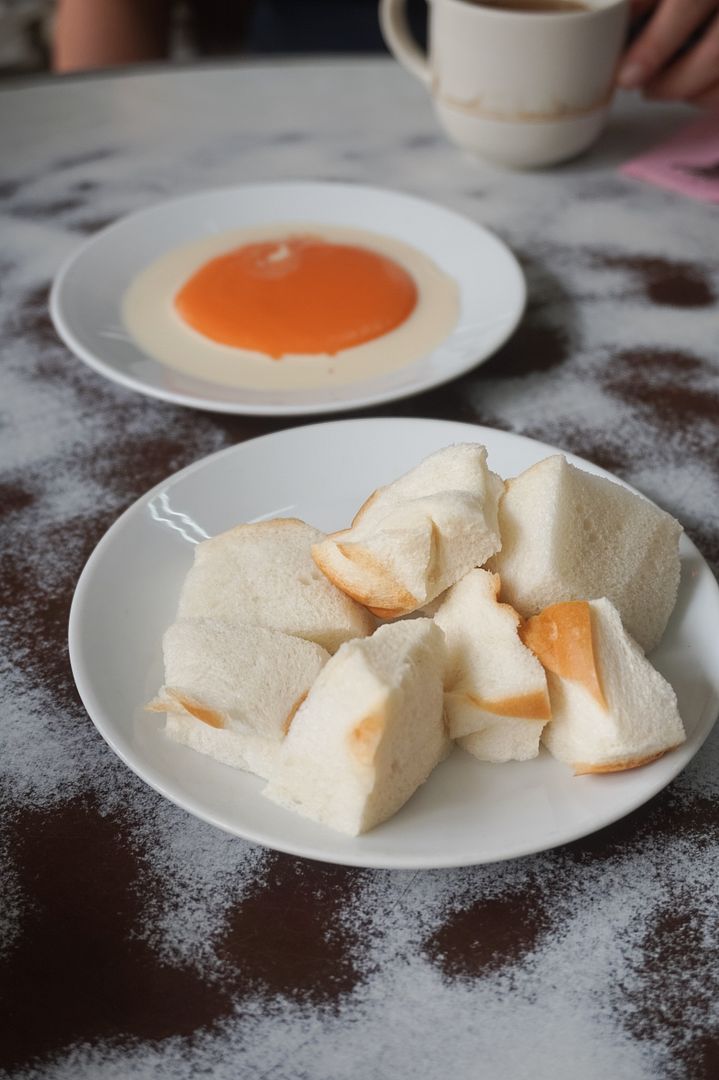 Egg Custard Bread with Kaya 28฿ ↝ S$1.10
Love their bread, its so fluffy.
Thai Milk Tea 25฿ ↝ S$0.98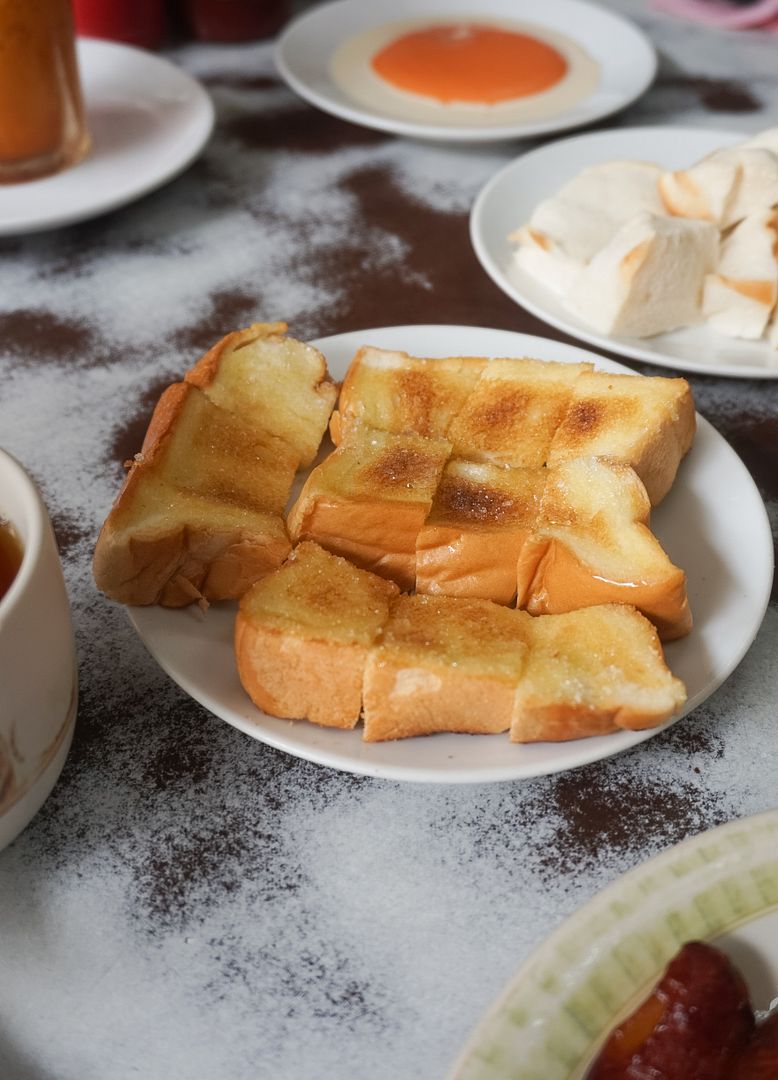 Bread with Butter and Sugar 23฿ ↝ S$0.90
Woah this is so much better than what we had earlier on!
All Day Breakfast 95฿ ↝ S$3.70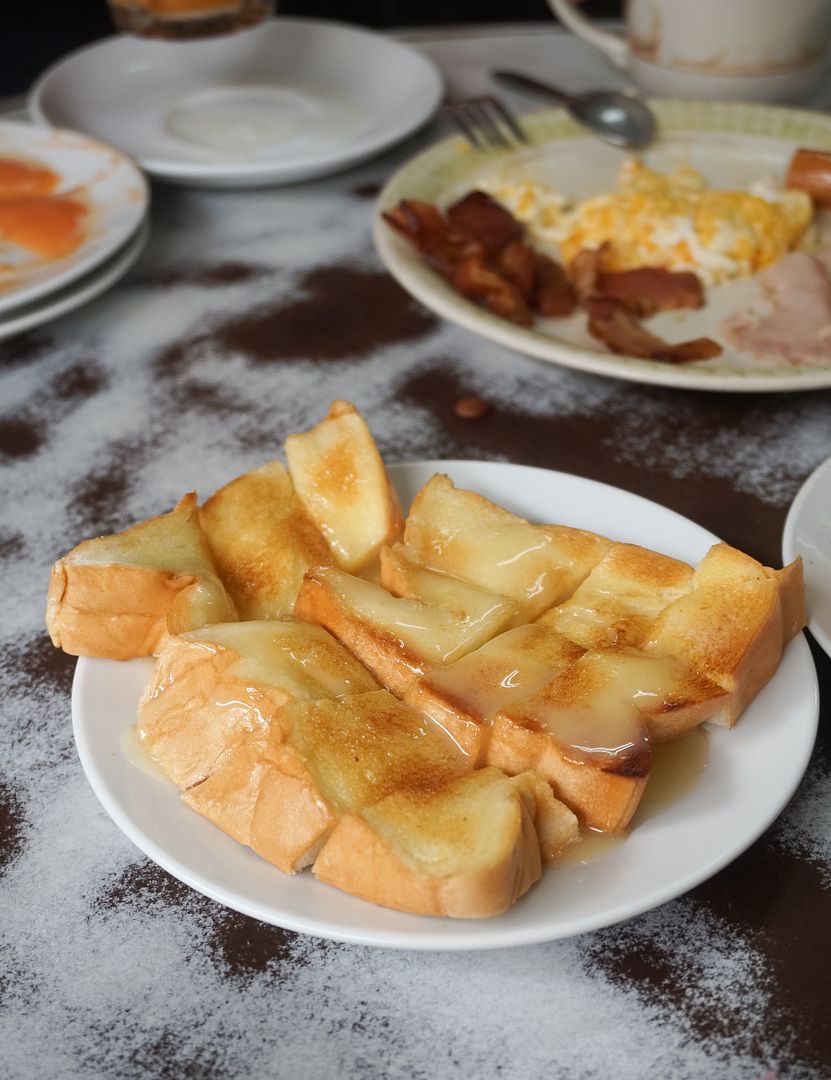 Bread with butter and sweetened condensed milk 27฿ ↝ S$1.05
Additional order of this, as we realised we missed it due to no picture on the menu. This is good but a little too sweet as the amount of condensed milk is too generous!
2. Chinatown
Stuck at the first shop and bought quite a number of stuffs. Not sure who to give to, but just buy first because I always end up forgetting a few people one.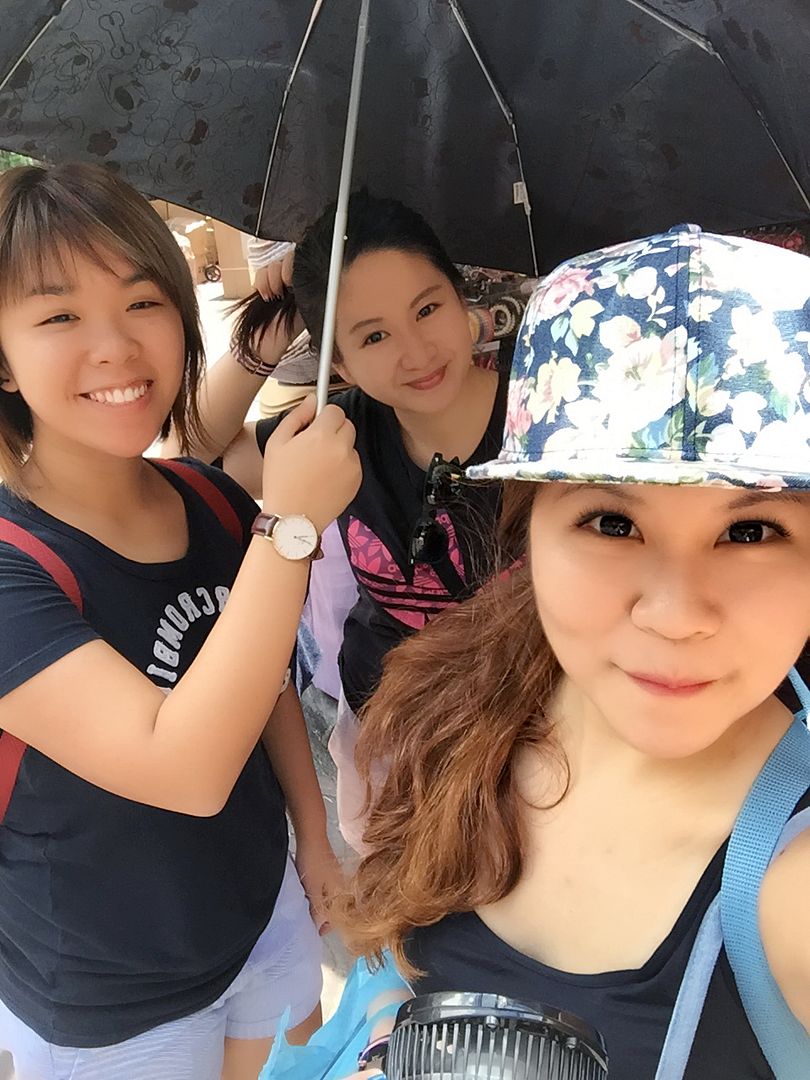 While Hannah is doing her shopping, we took a very-hot-under-the-sun wefie.
Me with my cheap cap, and Jacq's portable fan.
黃炳春魚丸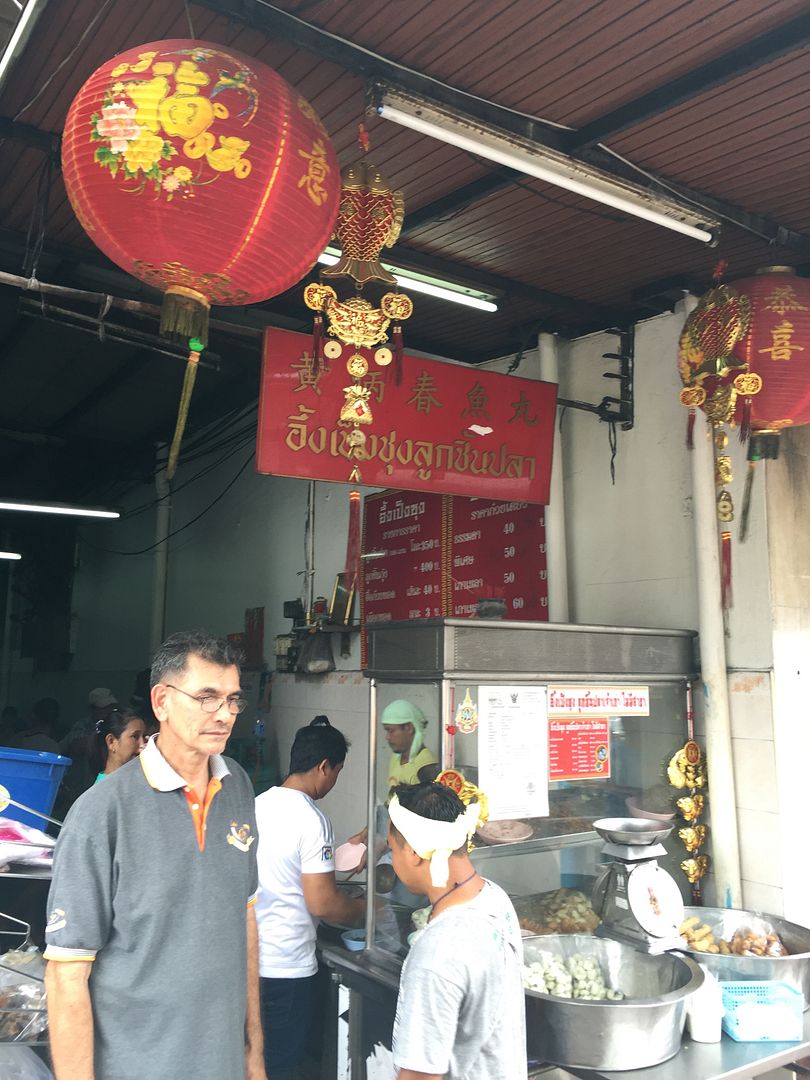 This place is recommended by Hannah for its noodles. So we got to stop by and try. The length of the shop makes me feel like I am eating in the alley, just that no rats running around yet.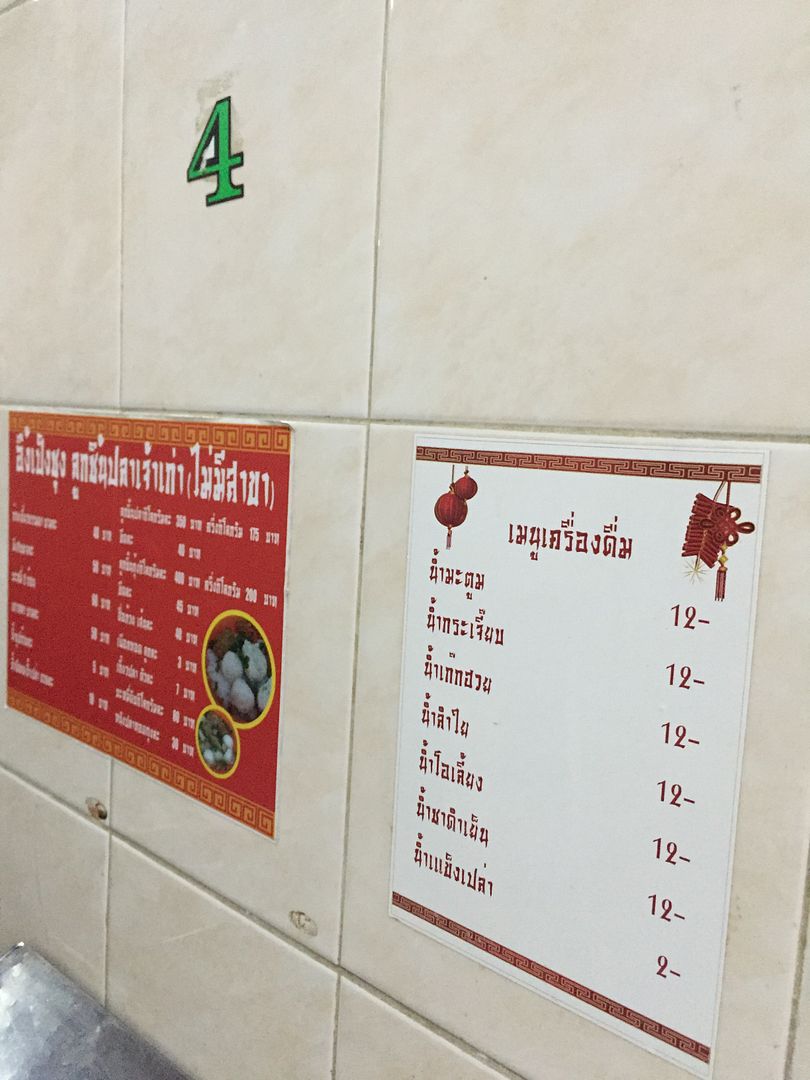 Selfie while waiting for our noodles.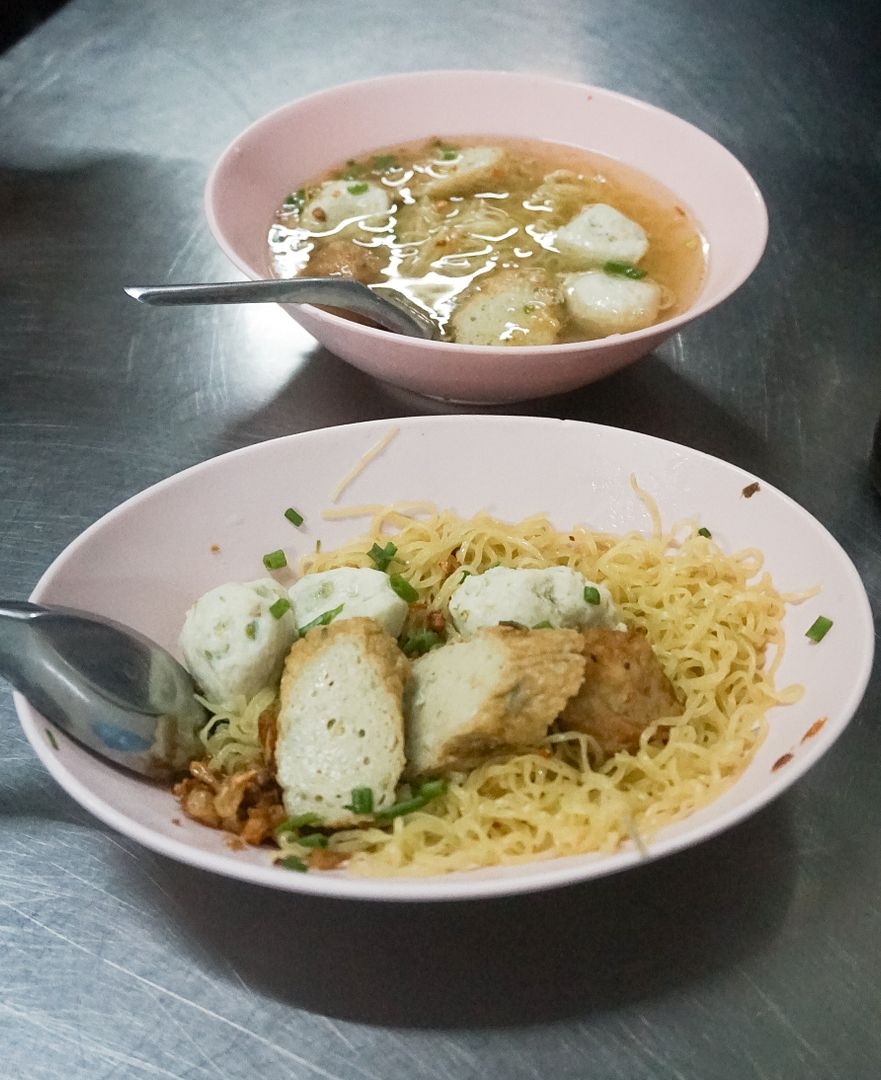 2 bowls of noodles and 2 bottles of coke for only 100฿ ↝ S$3.90! We prefer the noodle soup to the dry one.
The portion of noodles is little though, I think the thais eat really little, no wonder they are all so skinny.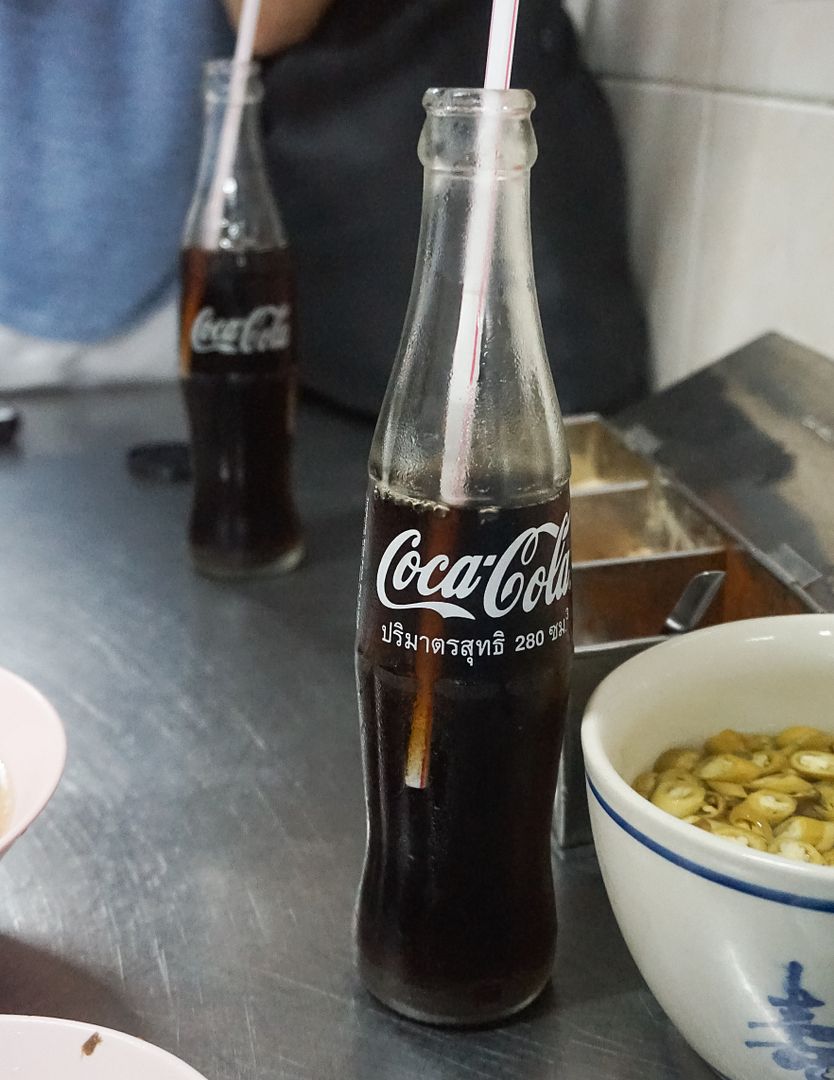 Then Hannah also recommended pork belly a few doors down. I quickly snapped a picture before hiding in 7-11 for aircon.
And Hannah found the chinese sausage shop that her family loves! Jacq & myself bought some pork floss, its really good!
義福巷燕窩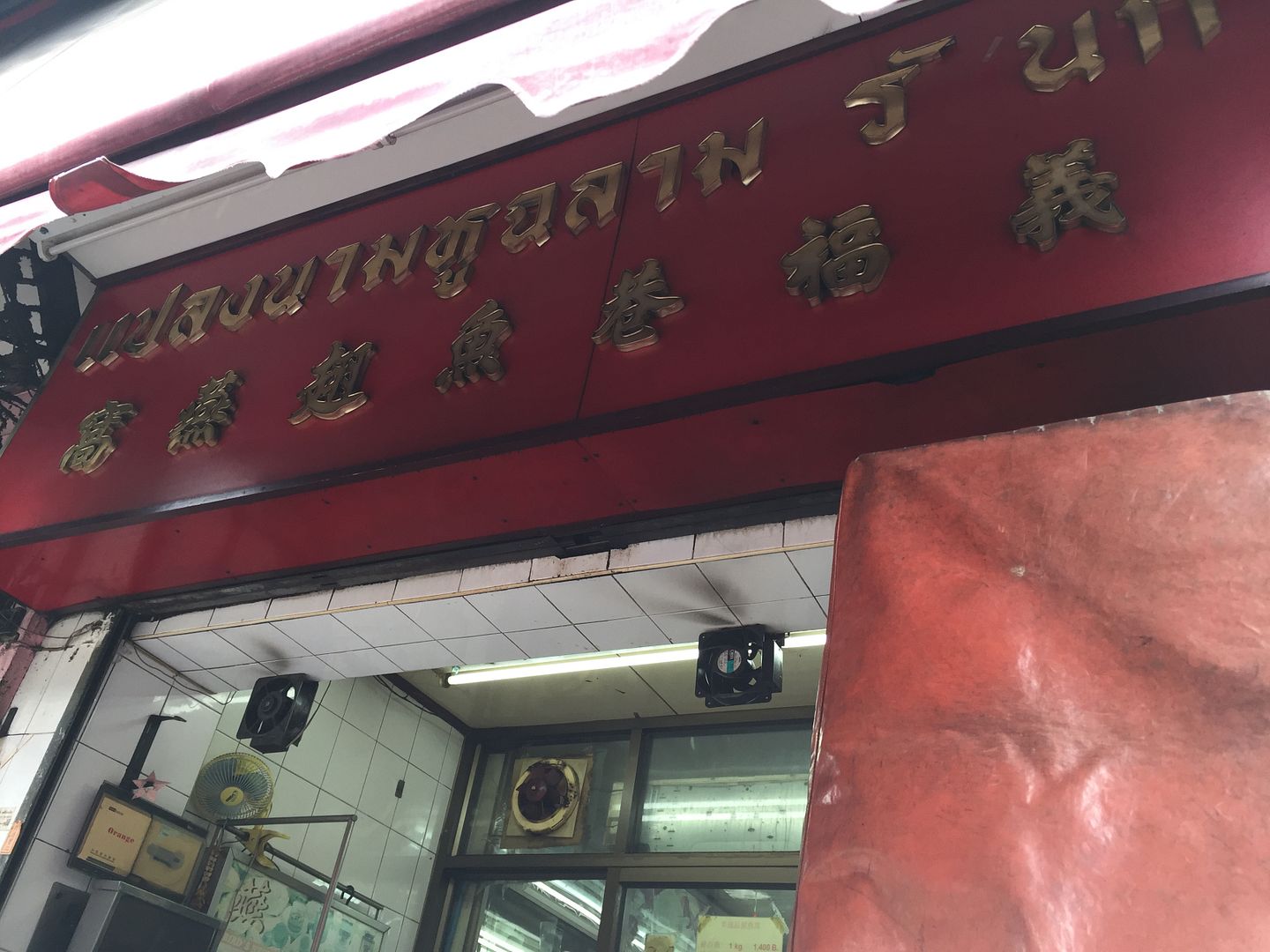 Next stop, Hannah highly recommend the bird nest here.
Bird Nest in Coconut Husk 450฿ ↝ S$17.55
Bird Nest with Coconut Milk and Mango Slices 500฿ ↝ S$19.50
The Bird Nest in Coconut Husk taste pretty good, however the latter is a weird combination.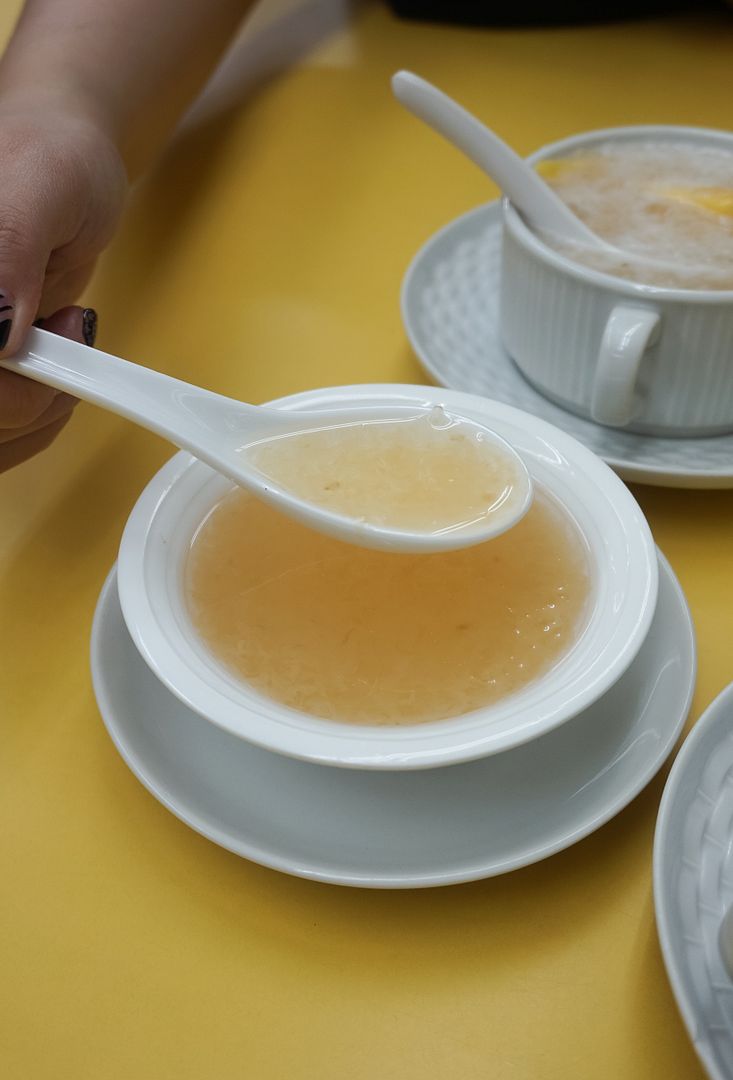 The baby's bird nest hahah 250฿ ↝ S$9.75
You can choose from 3 different bird nest grade. Different prices for different grades.
As the cars cleared off from the road, Jacq told me to quickly take a OOTD. So here is one. And thanks to Hannah & Nikki for looking out for cars.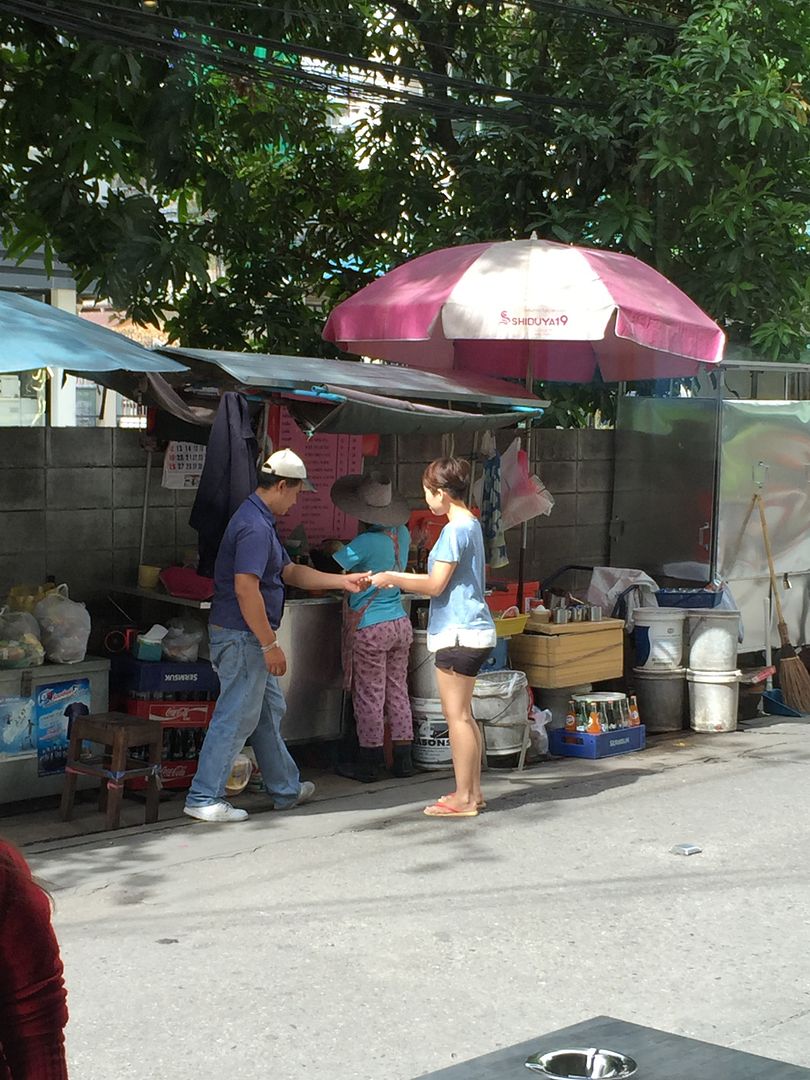 Back to the hotel because we bought too many stuff.
And I think Hannah is buying milk tea again? I can't remember hahah!
After washing up, changed into a new set of clothes, we set off again for The Commons.
The Commons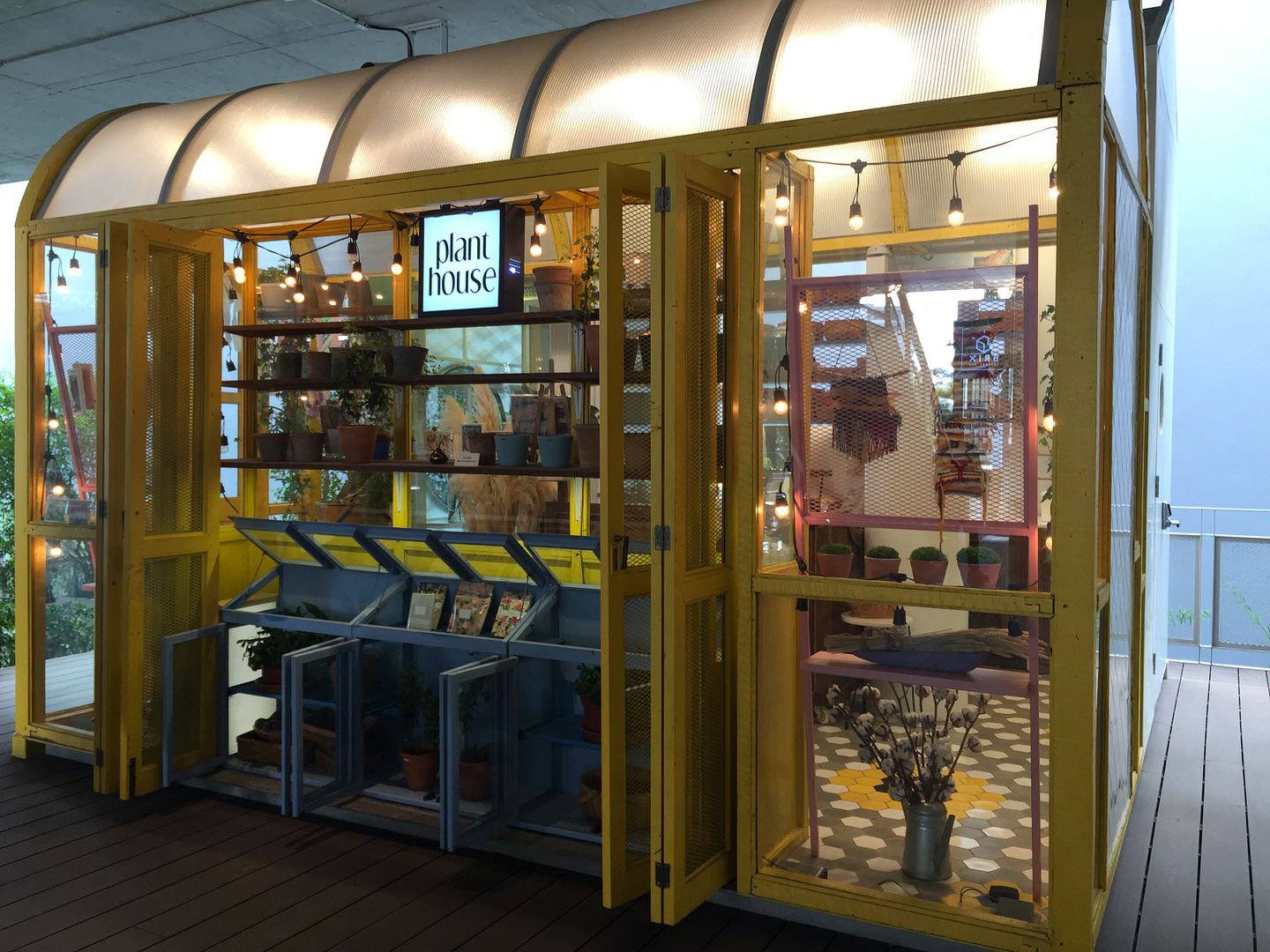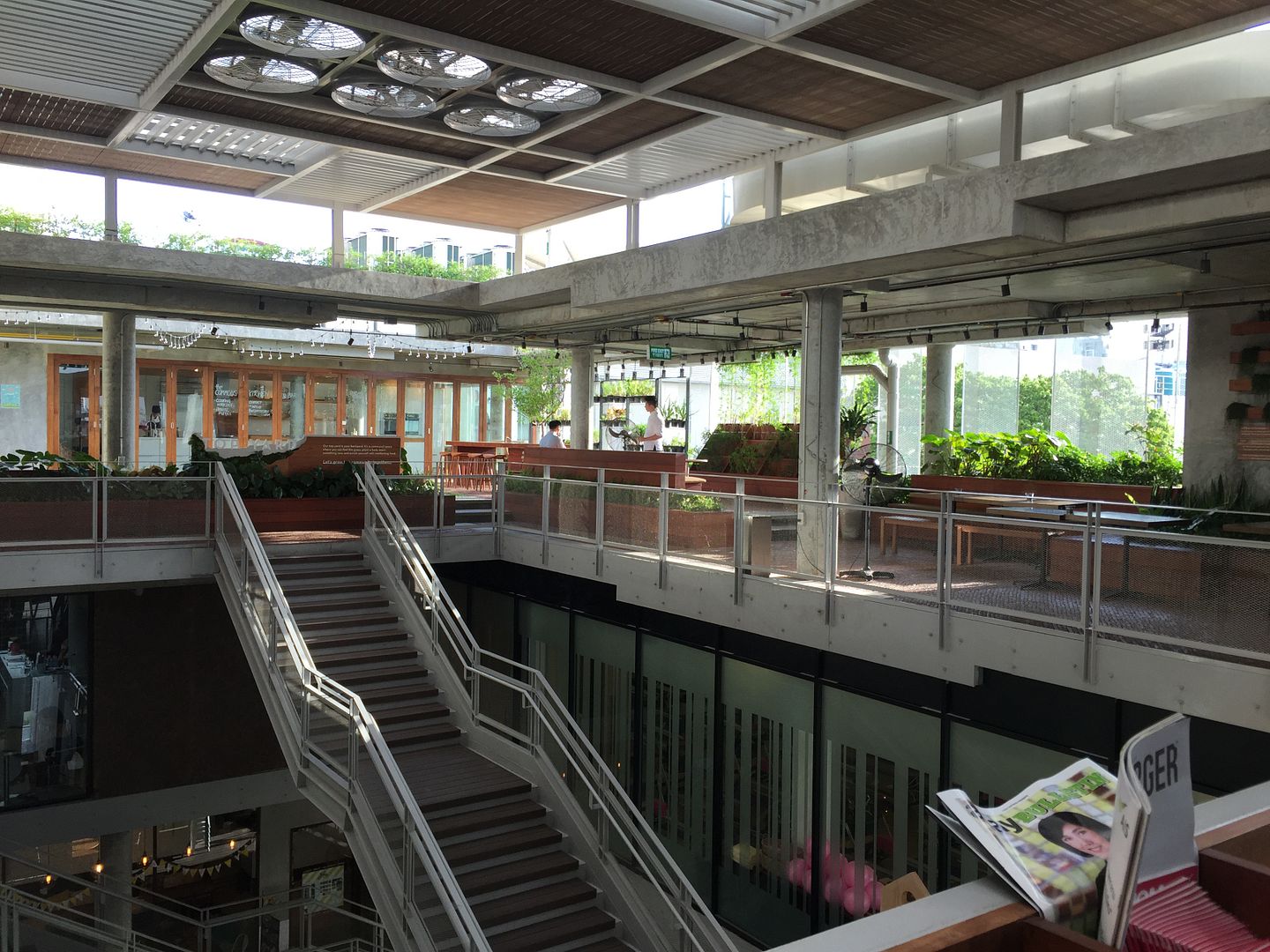 3. The Roast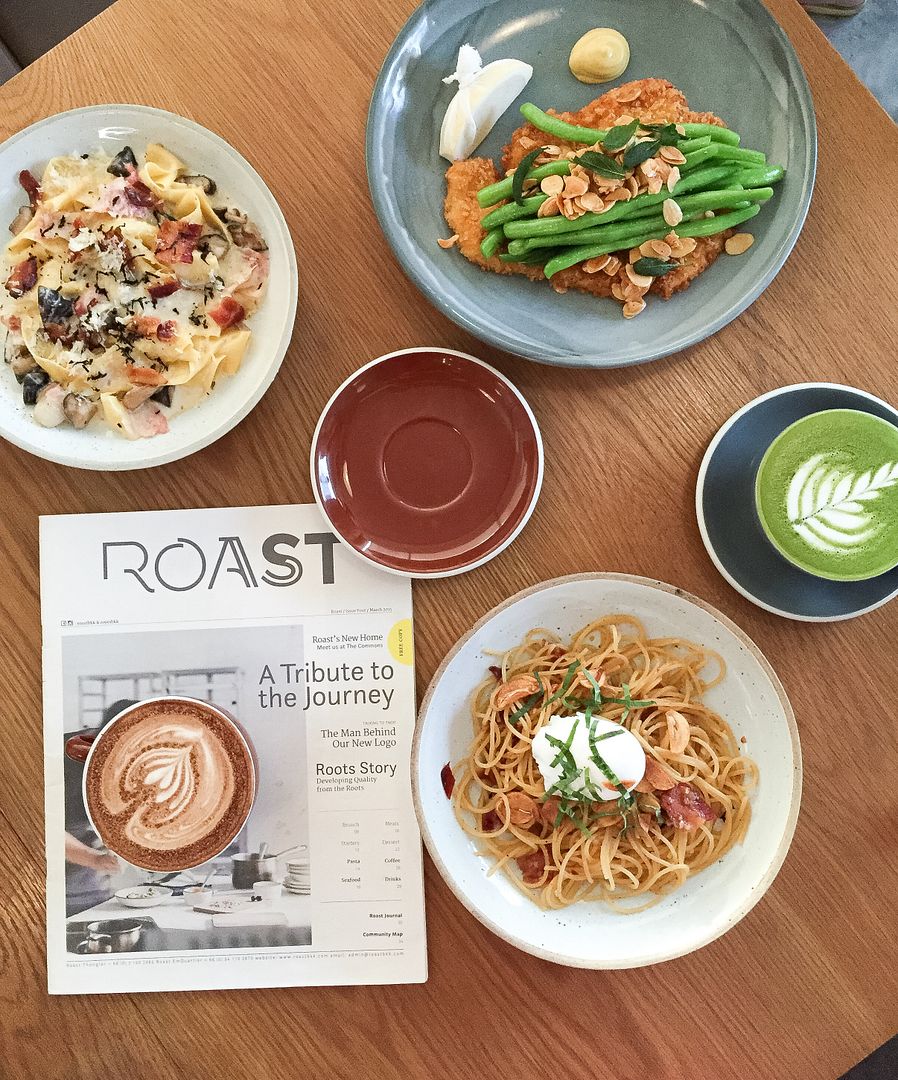 Loading on carbs for dinner because we are famished!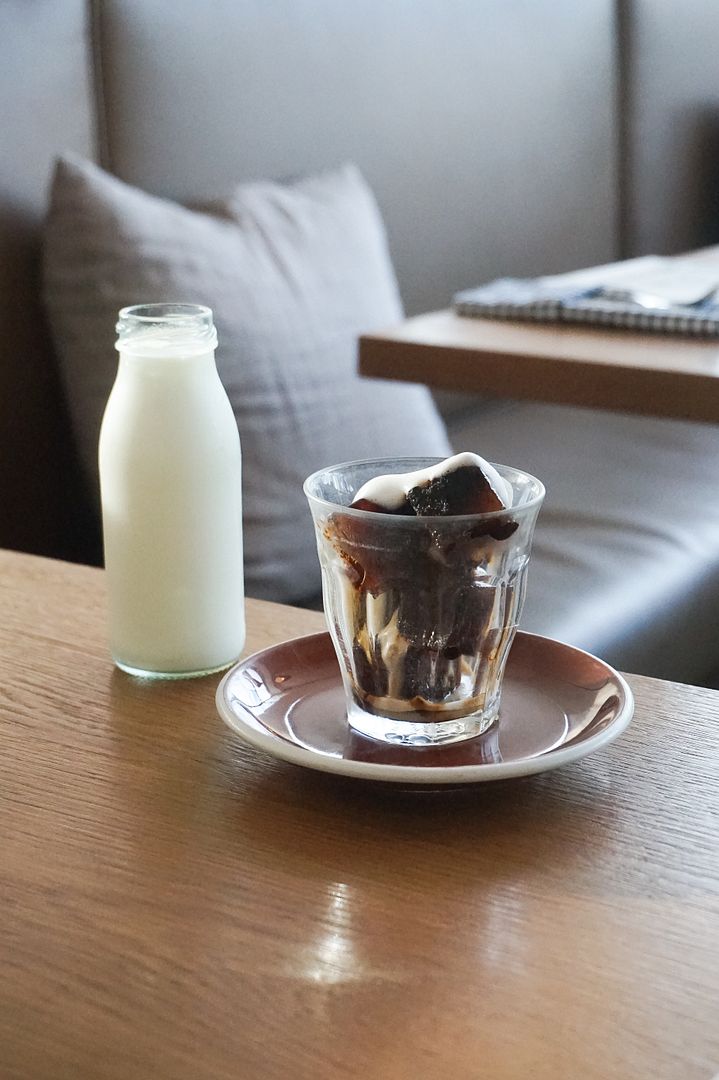 Ice Espresso Latte 120฿ ↝ S$4.70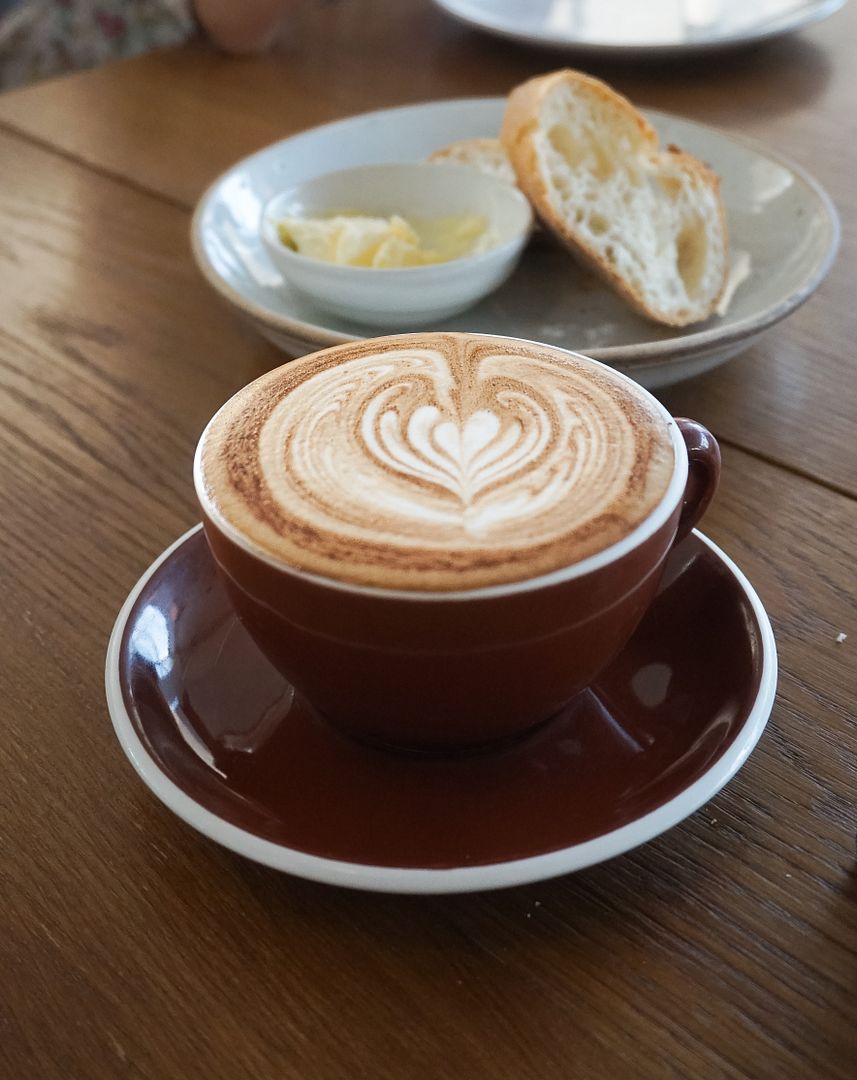 Mocha 120฿ ↝ S$4.70
Didn't like the coffee here, however the iced espresso is pretty good after putting sugar syrup.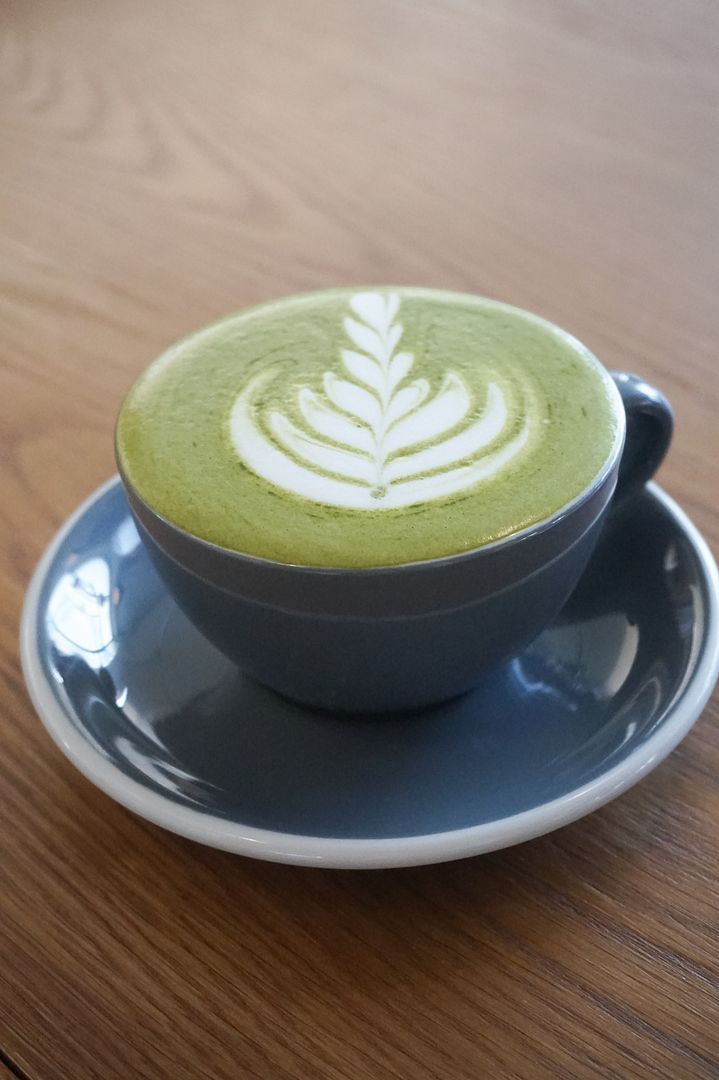 Matcha Latte 100฿ ↝ S$3.90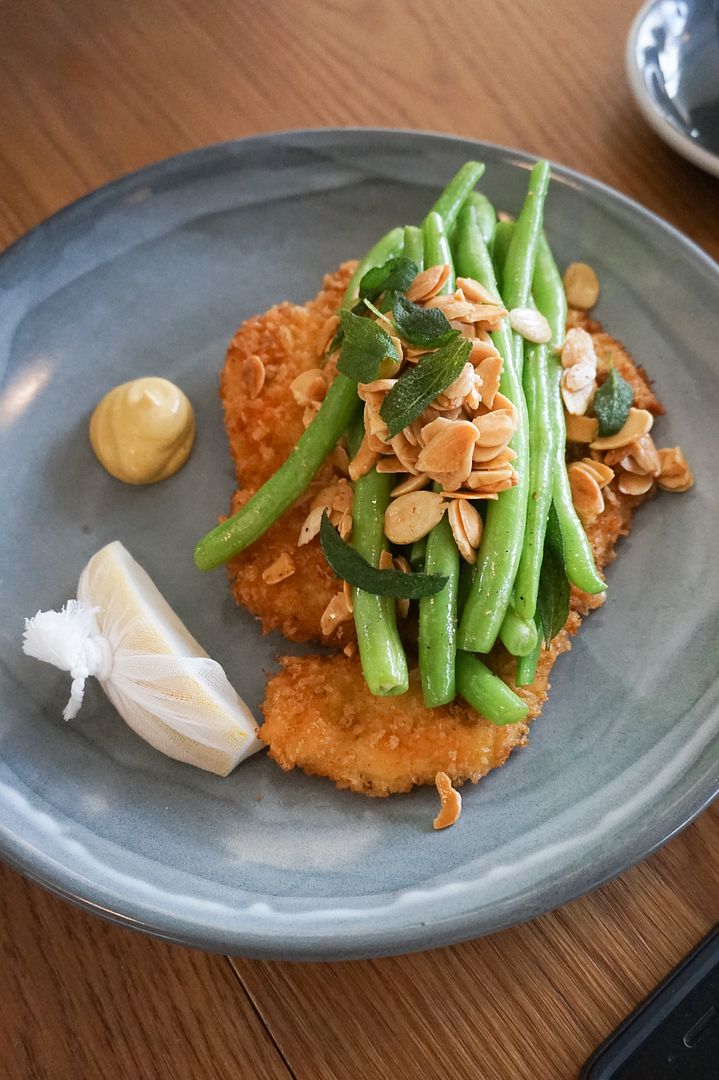 Chicken Schnizel 300฿ ↝ S$11.70
With toasted almonds, long beans and brown butter.
Bacon & Garlic Aglio Olio 240฿ ↝ S$9.35
Truffle Alfredo 280฿ ↝ S$10.90
The pastas here are pretty good, and the price is like our Pastamania, super worth it!
Panna Cotta 220฿ ↝ S$8.60
4. Maygori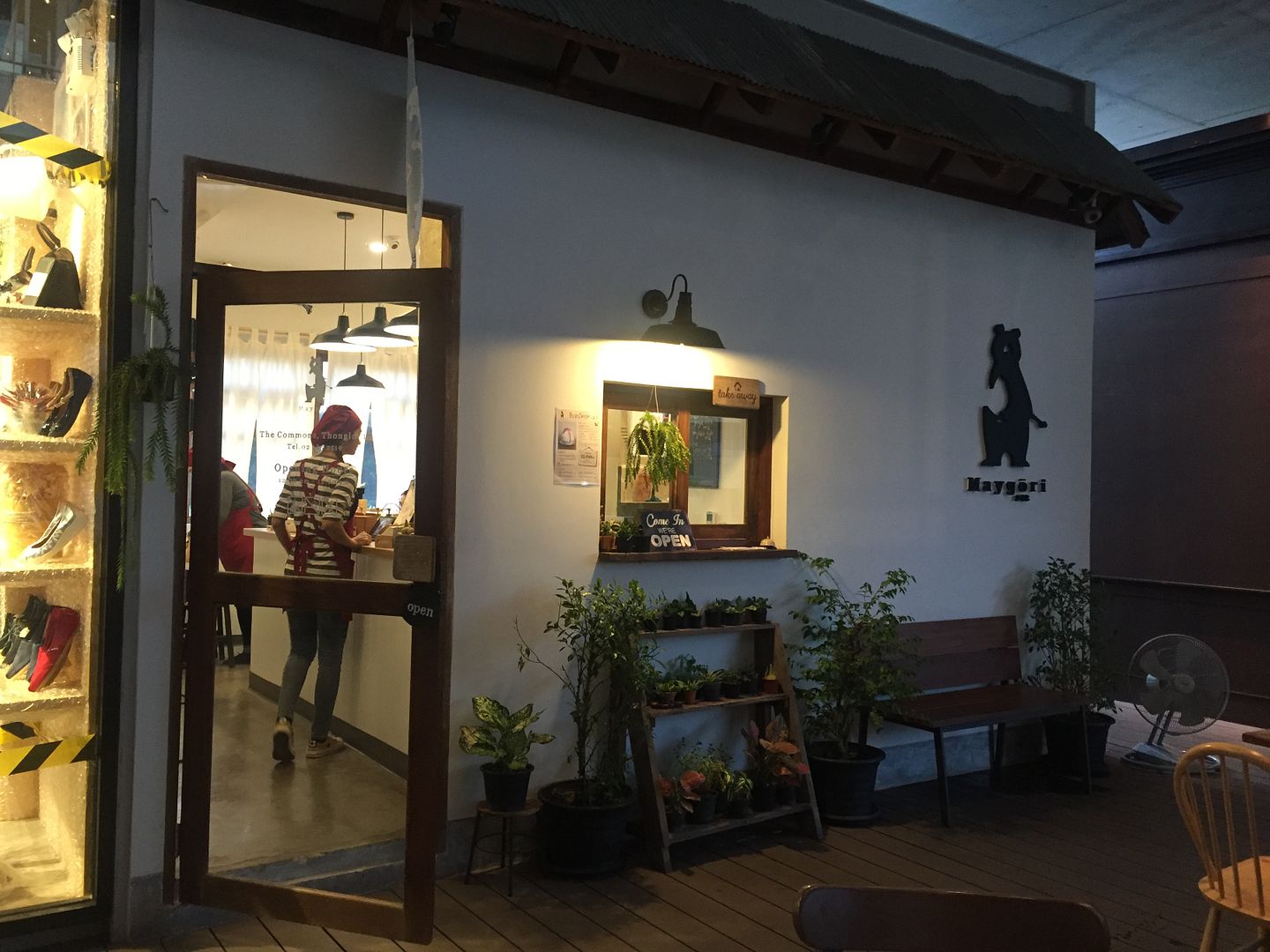 A pretty and small cafe, its by After You, so I actually held a high exception. I personally have not try After You, but after all the raves, I expect their ''bingsu'' to be really good!
The service sucks though, after seated for a while, the staff told us to order at cashier. ''Wait la! we haven't even decide''. Put 4 gals together and its a headache when it comes to decisions. Either we had different taste or nobody can come to a conclusion. We finally decided on Houjicha but it was sold out. Back to deciding all over again hahah!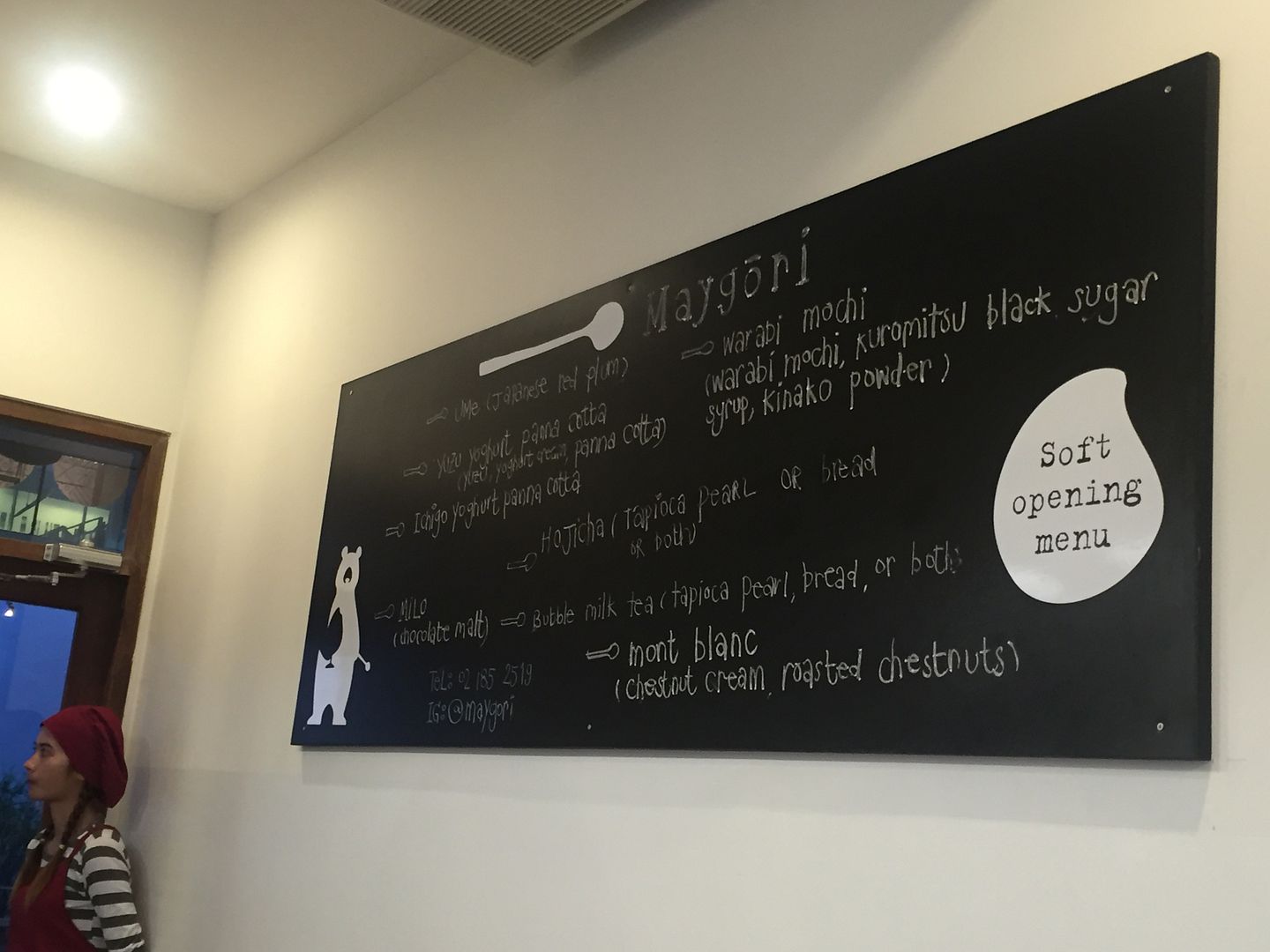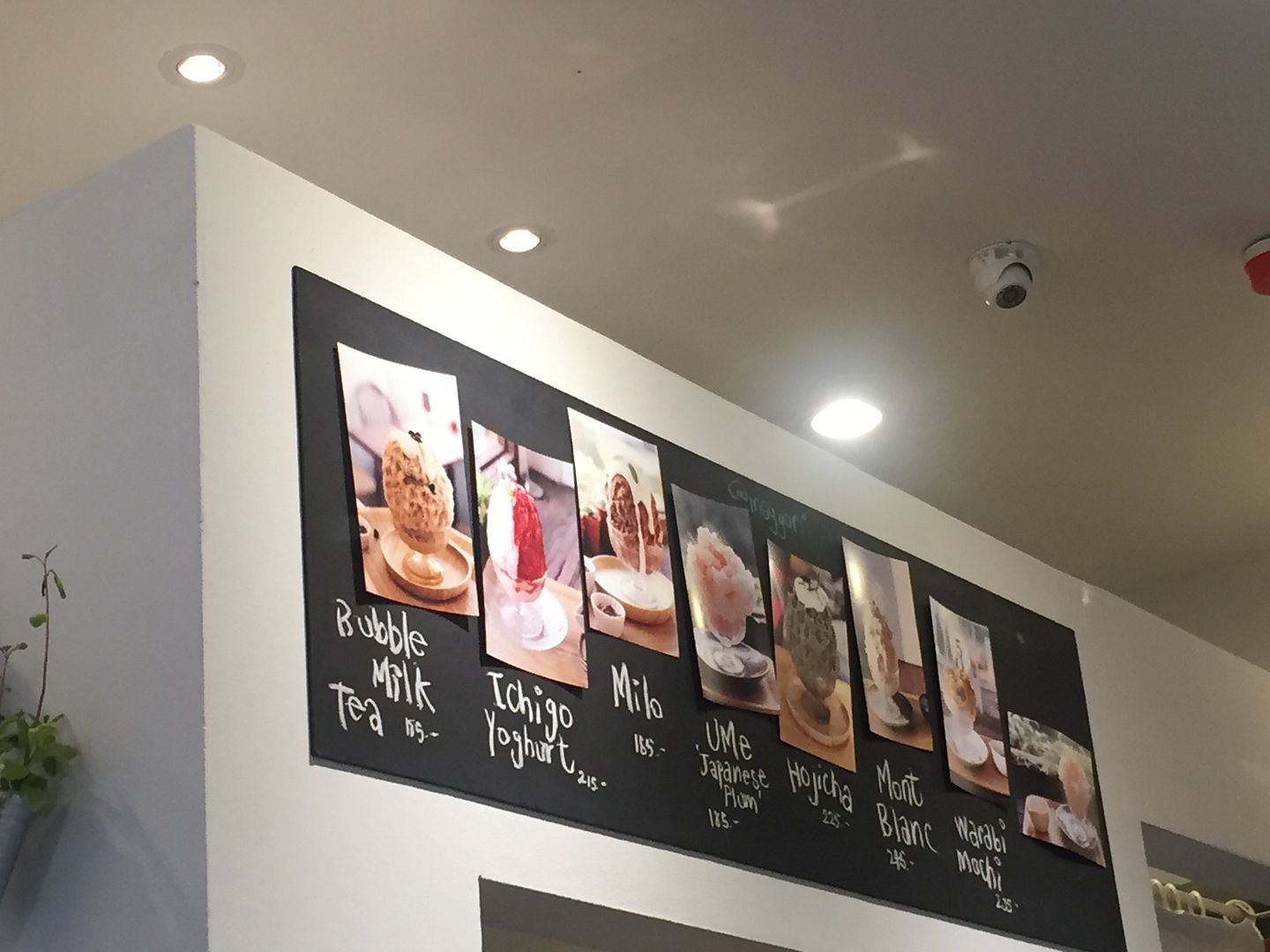 Warabi Mochi 235฿ ↝ S$9.15
Disappointing, with super coarse tasteless ice! Its just ice, with kinako powder, and pieces of warabi, served with black sugar syrup by the side.
I don't know why was I laughing so happily about.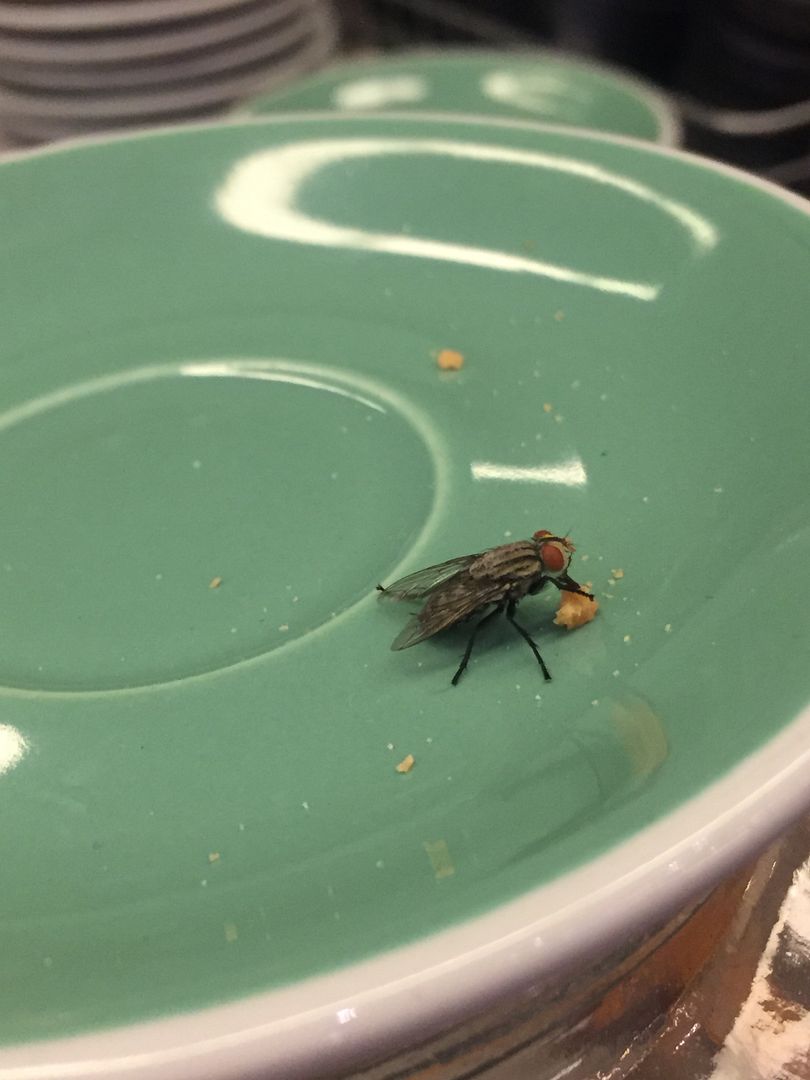 While waiting for Hannah to get her coffee, we saw this housefly and it just won't move, so i decided to test my iPhone camera and try to zoom as much as possible. This explains the shot.
Emquartier
16 outlets in Thailand, and we went to the one at Emquartier. We order the exclusive dish to this outlet but was sold out.
Zen Roll Set 219฿ ↝ S$8.55
The set comes with a slice of bamboo charcoal matcha roll, charcoal-matcha soft serve, matcha nama chocolate, Warabi, strawberry and matcha sauce by the side.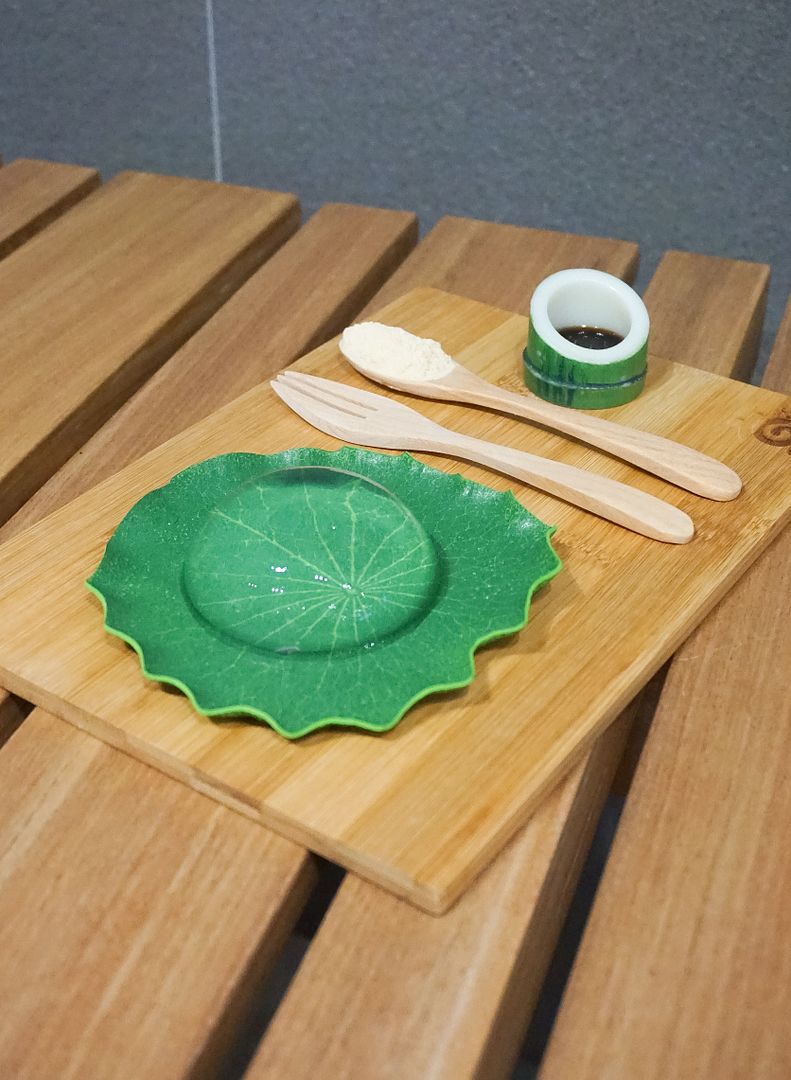 Raindrop Mizu Mochi 135฿ ↝ S$5.25
Hannah requested to try this, which is a storm over the social media during a period. Its really not fantastic. But glad to try this at least once. As it is flavourless, it comes with kinako powder and black sugar syrup.
6. BAKE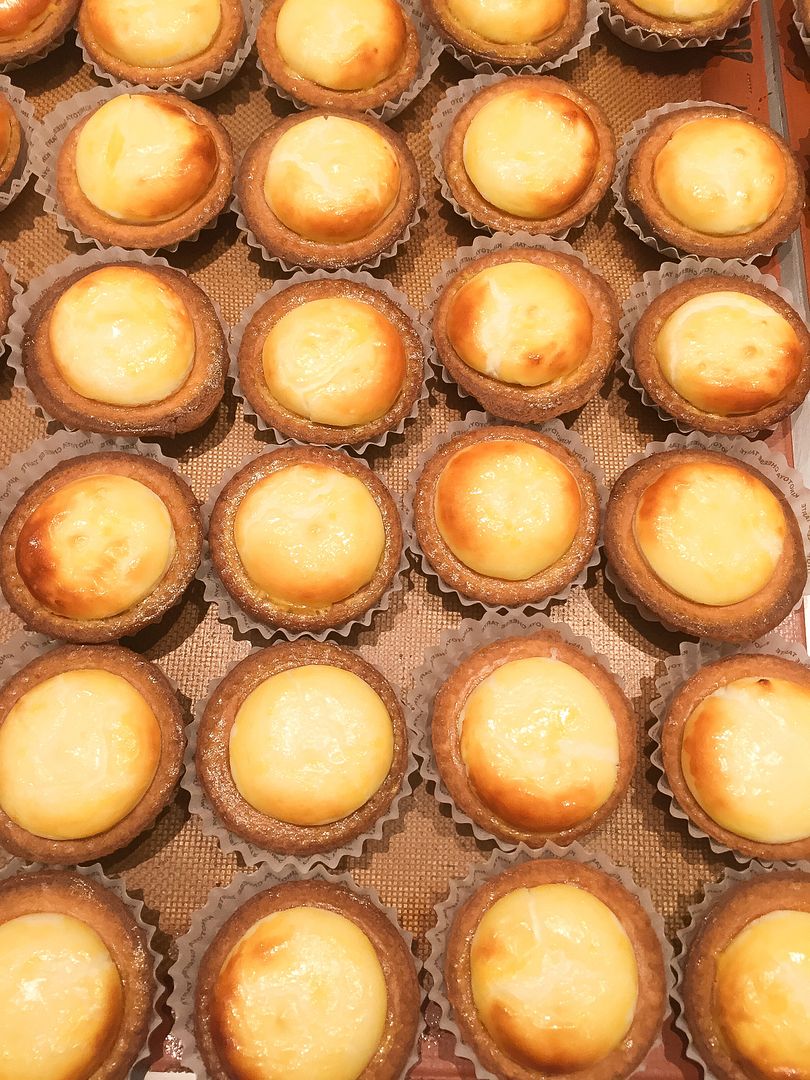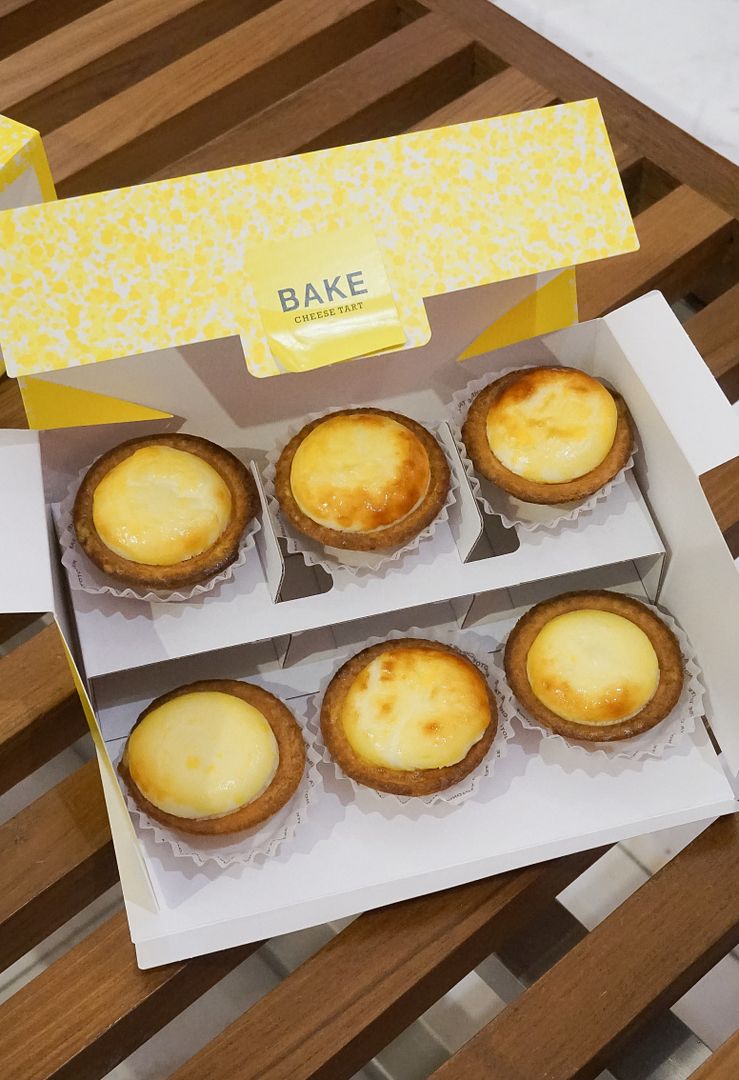 80฿ each ↝ S$3.10 each
450฿ a box of 6 ↝ S$17.50 a box of 6
Finally tried these, and thank god I did not queue for hours at our Orchard Ion outlet because I didn't like it at all. Not the crust, not the cheese filling. I still prefer Prima's cheese tarts, nice and cheap.
And because it always happens during travelling - constipation. HAHA!
Phrom Phong BTS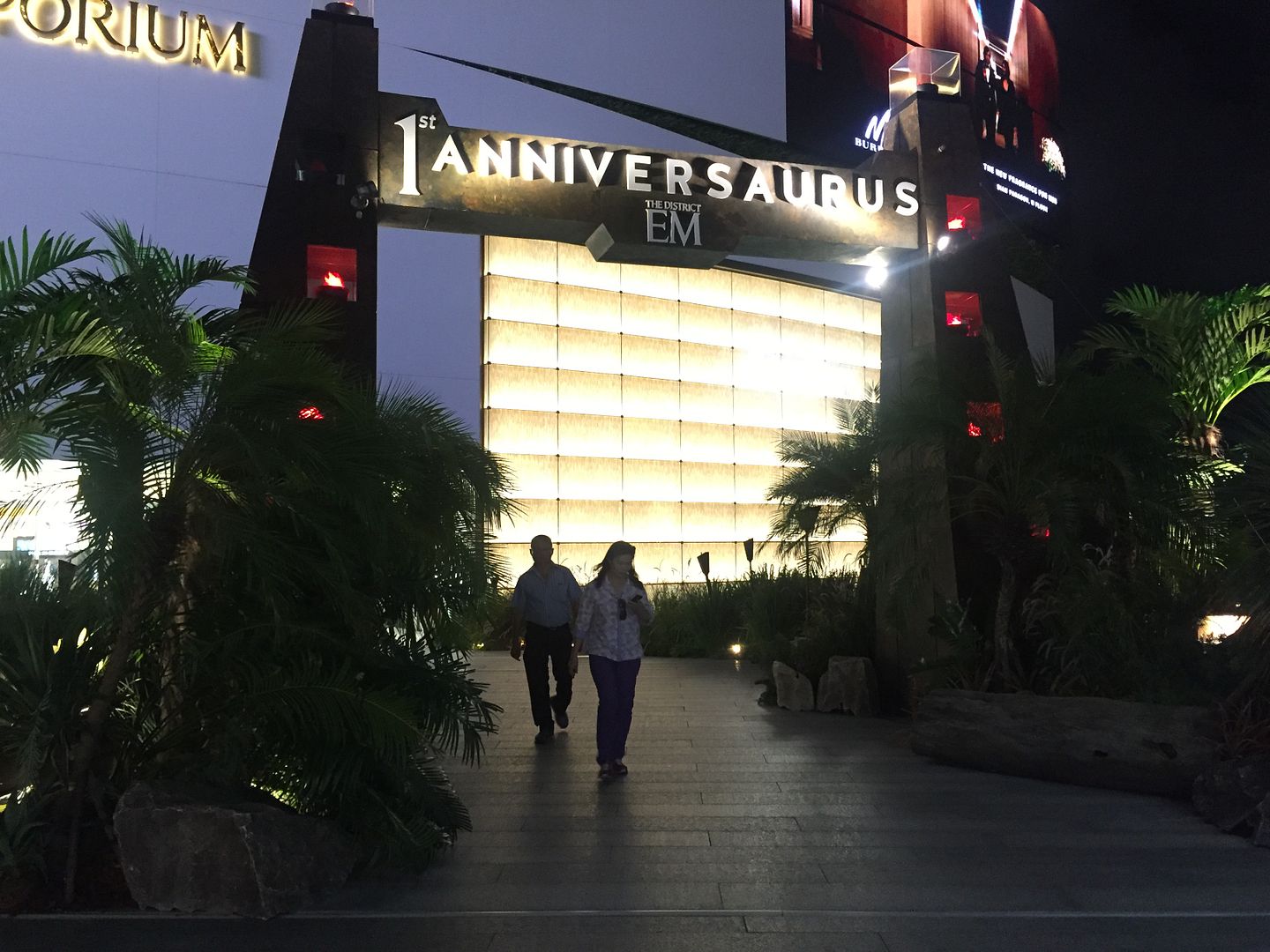 Dinosaur Planet
Its dinosaurs everywhere at EM District because there is a Dinosaur Planet there! I love dinosaurs but a pity their last admission is 8pm. So, no chance for now. Right beside ArtBox, but the whole place is so cool la!
Its 600฿ ↝ S$23.40 for an adult ticket.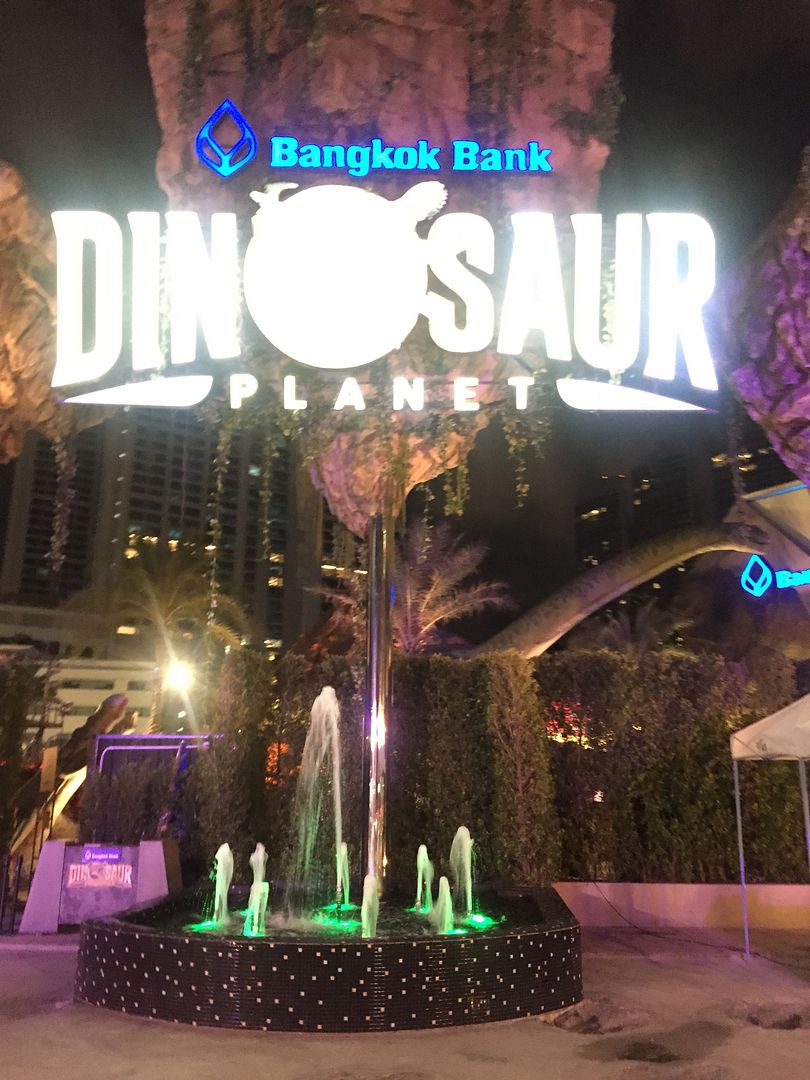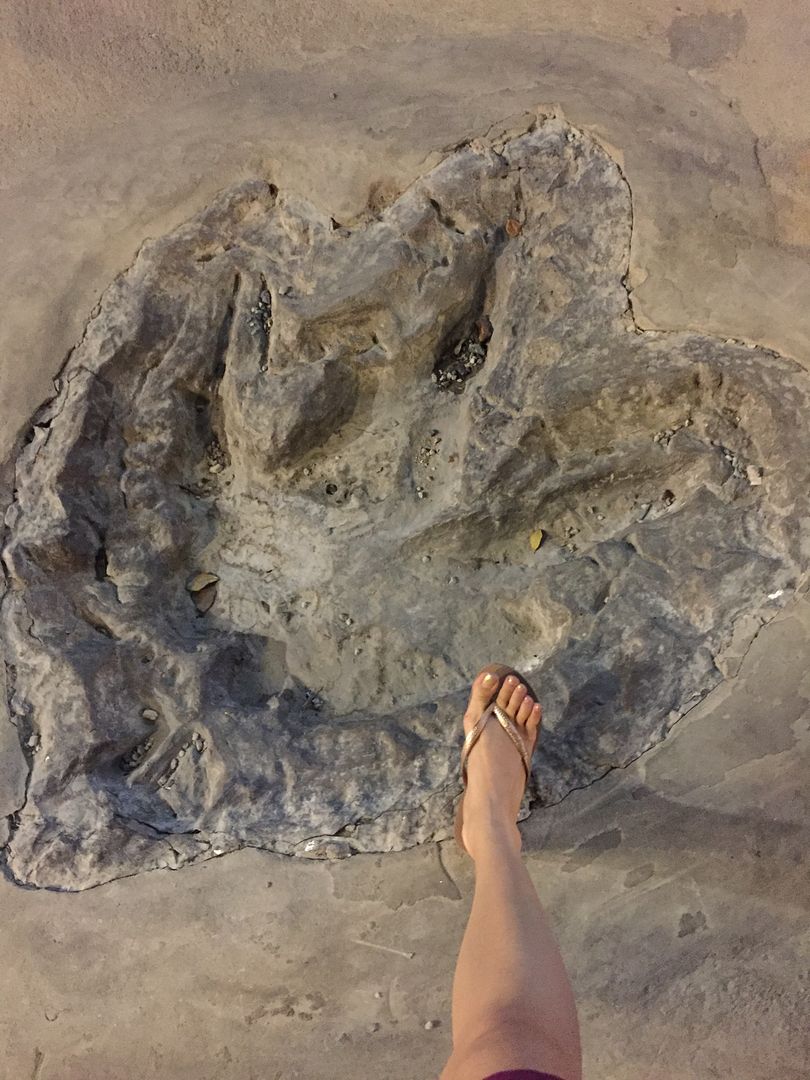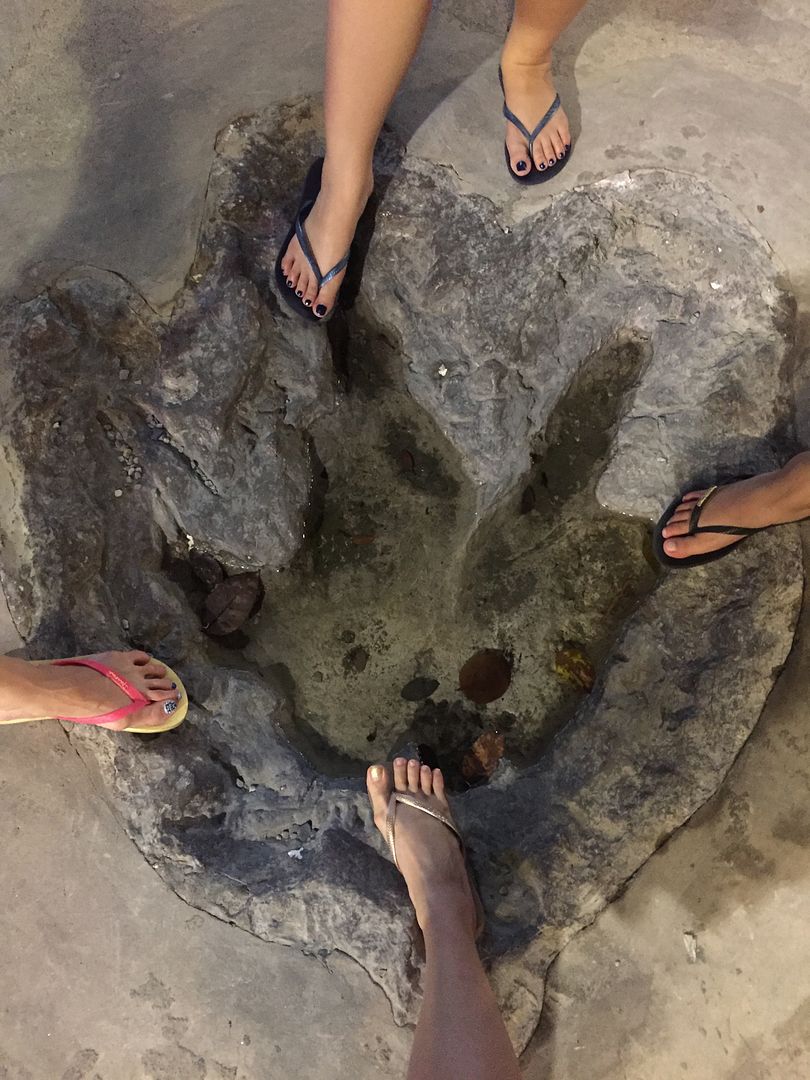 Chose the one with water to make it seem realistic.
7. Artbox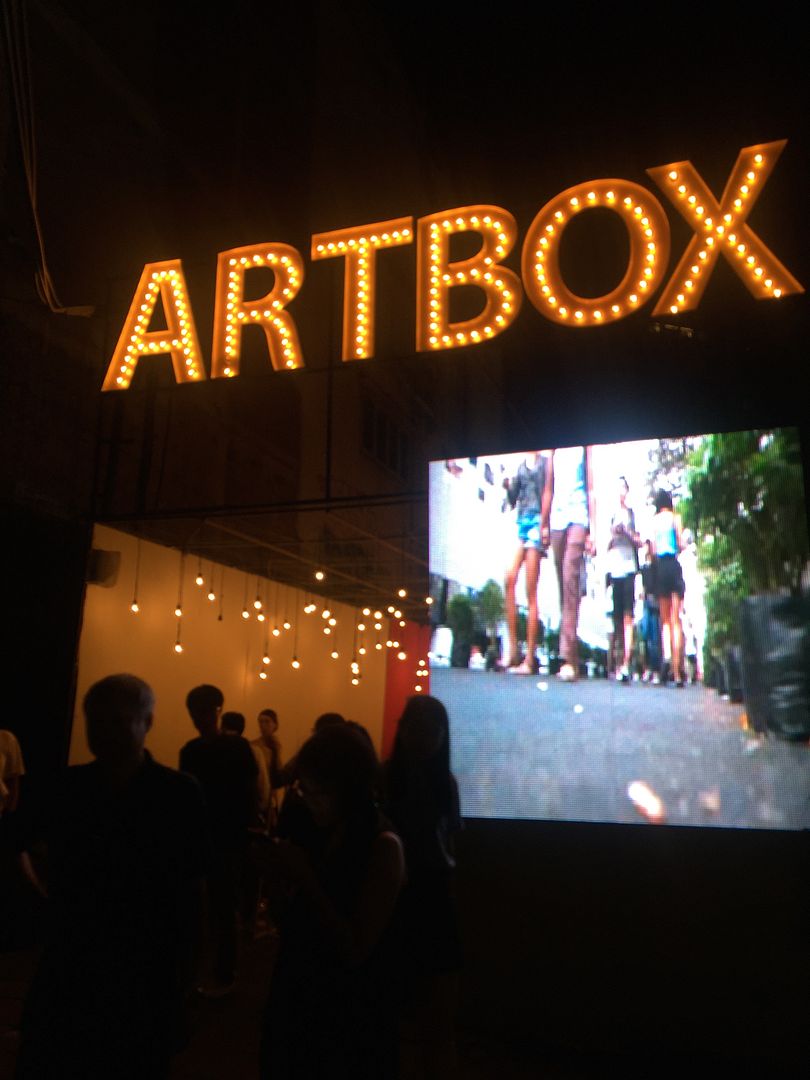 Before setting off to BKK, Cleo told me can skip ArtBox because its reduced by half the stalls and its no longer the container style, but they are in tents instead. But the 4 of us, being first-timers, how can skip Artbox and its so coincident that its opened when we were there.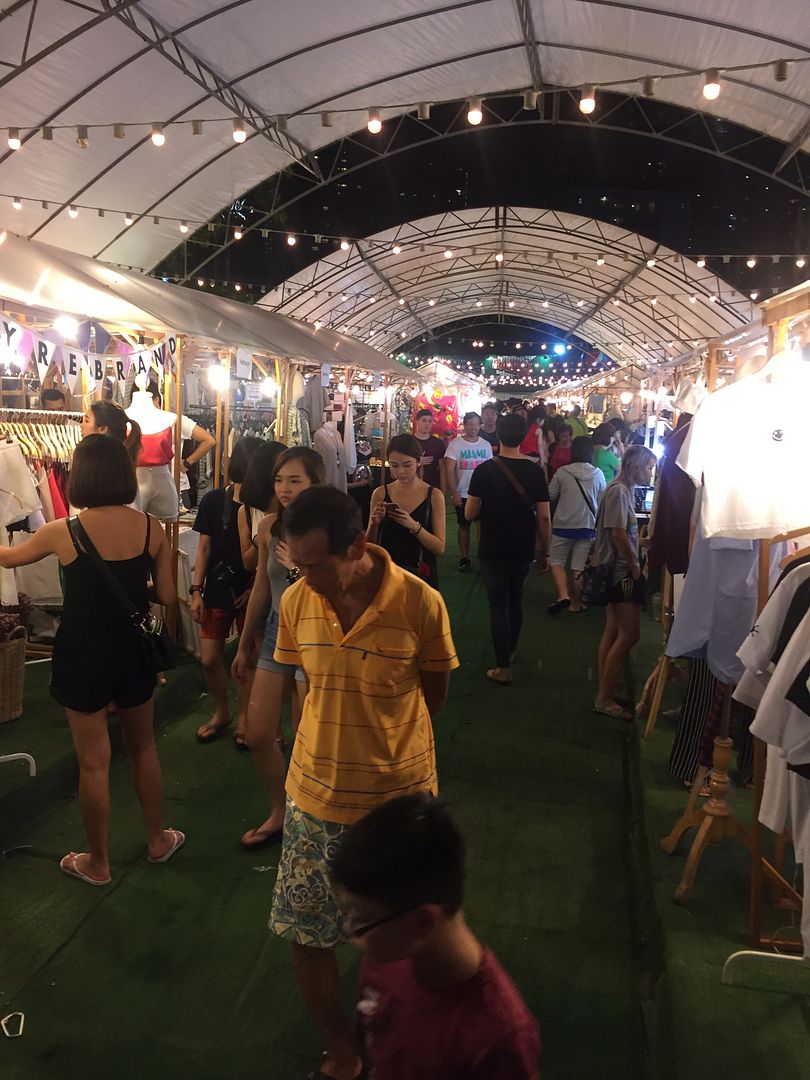 HEHE so happy to find these there! Cute wooden stuffs, all 4 of us got some loots from this stall. Apart from this, I think I didn't get anything else because shortly after, it started drizzling too. We also took some OOTD but I haven't sort them out, so I will compile all the OOTD pics from Hannah & Jacq's pictures and do another post if I have the mood.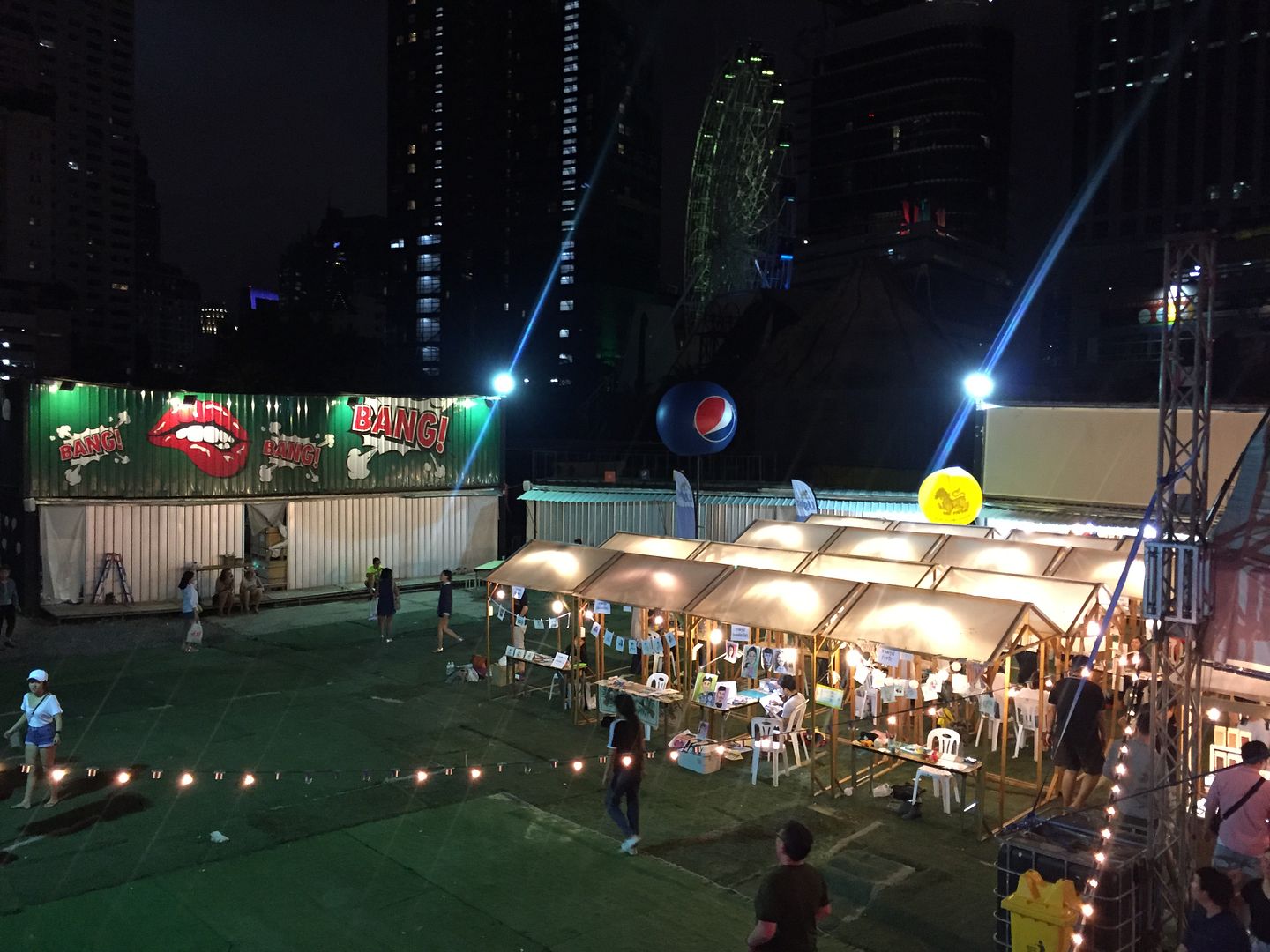 Accidental bokeh shot because iPhone is not focusing.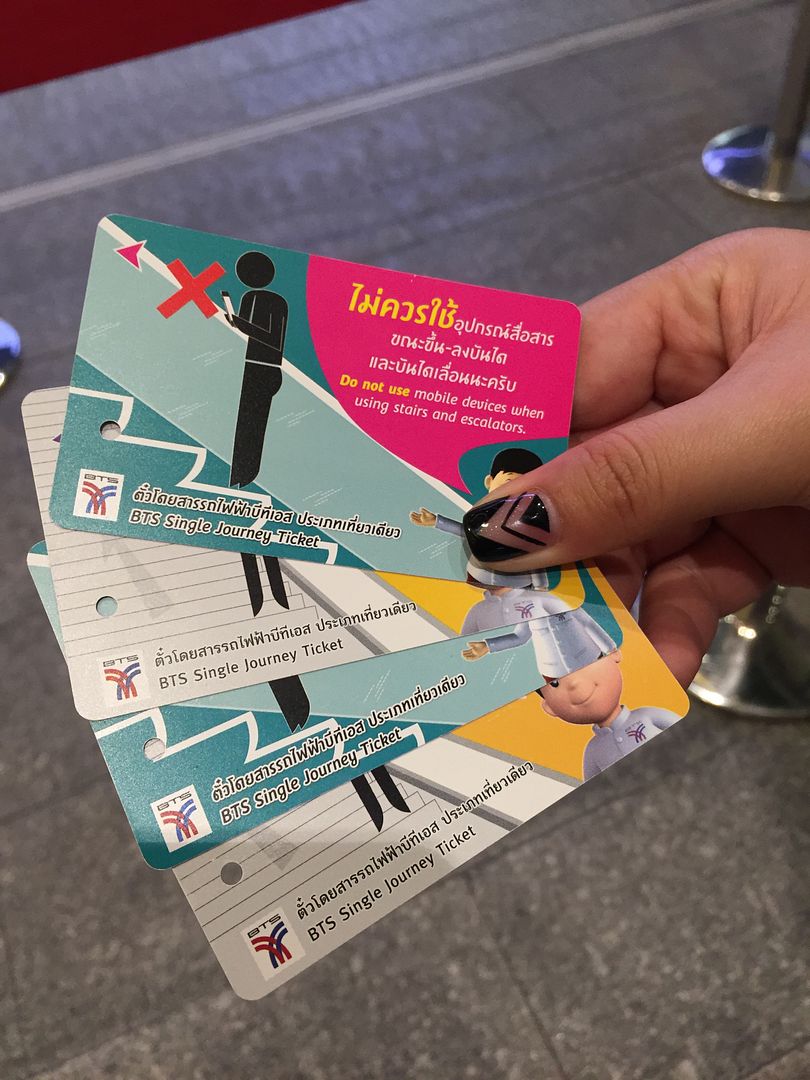 First and last time on BTS! Its like our transit link card, so old school!
Mcdonalds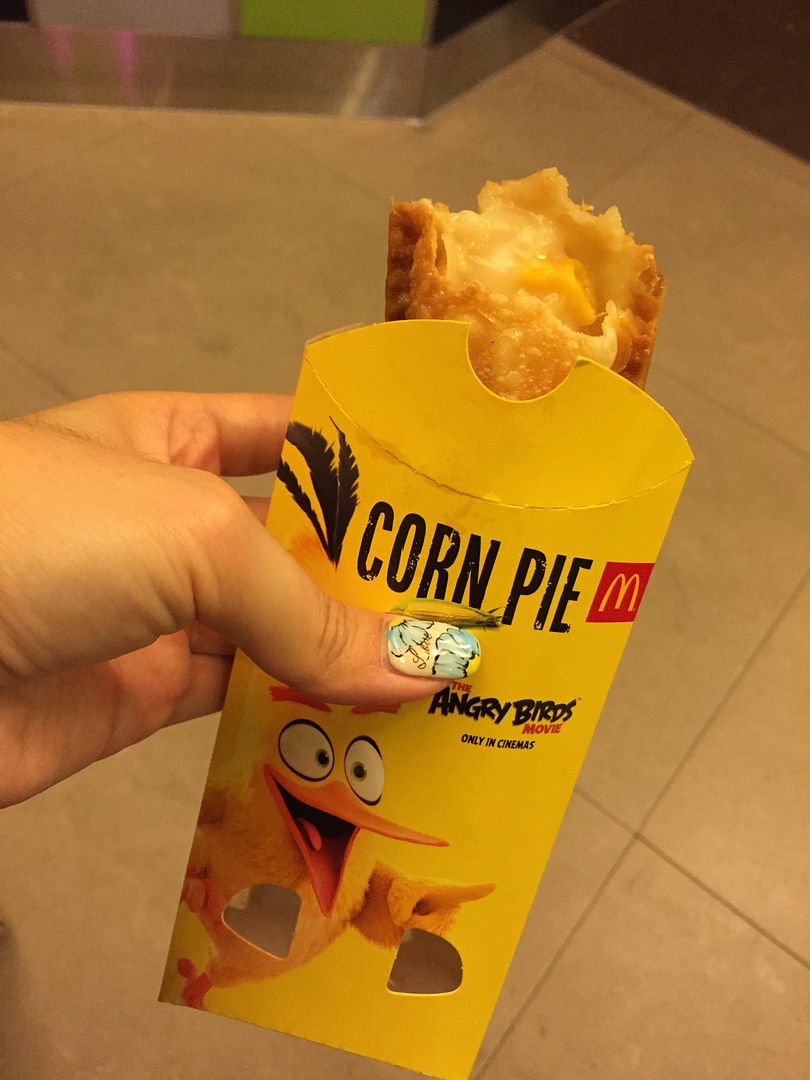 Corn Pie 29฿ ↝ S$1.15
Late night supper, corn pie is creamy and good! I had always love corn.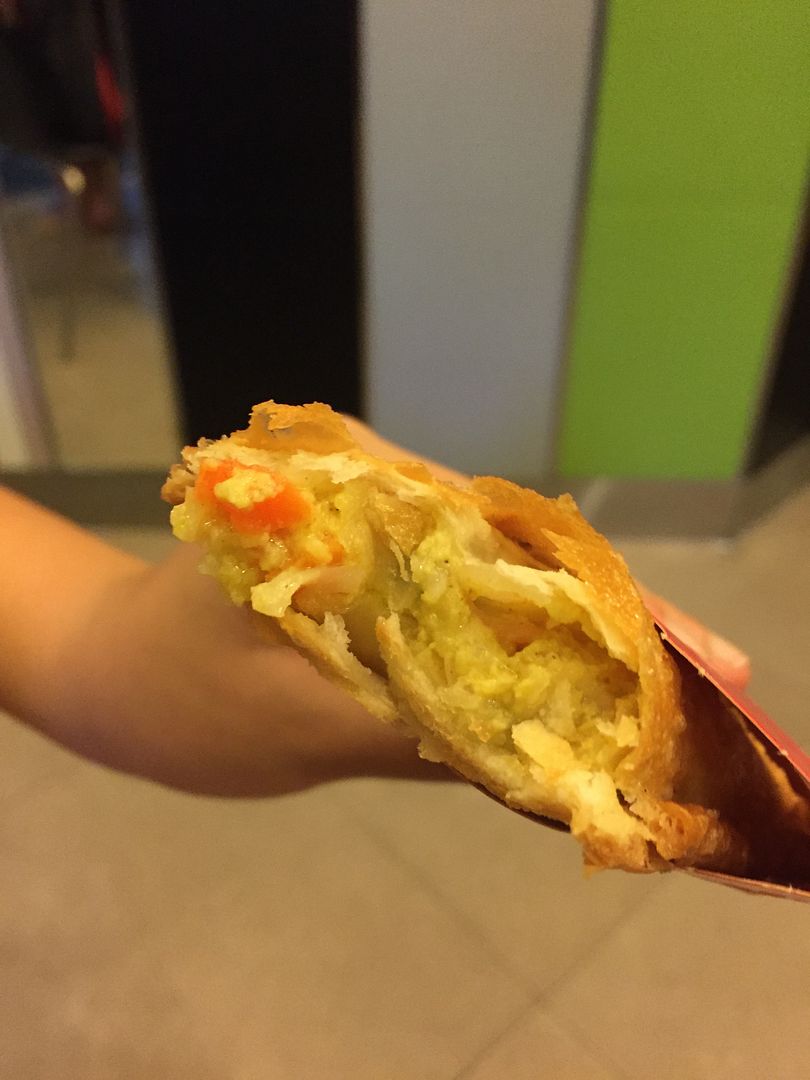 Curry Crab Pie 29฿ ↝ S$1.15
Which is not too bad, Jacq & Nikki eat this again, so it is good.
Chocolate Pie 29฿ ↝ S$1.15
Brother whatsapp me that he was having Chocolate Pie in Aussie, so I can't lose to him, I also tried Chocolate Pie which is so bad, Cheap dry chocolate taste, Aussie's one also bad. So don't bother.
8. Foot Haven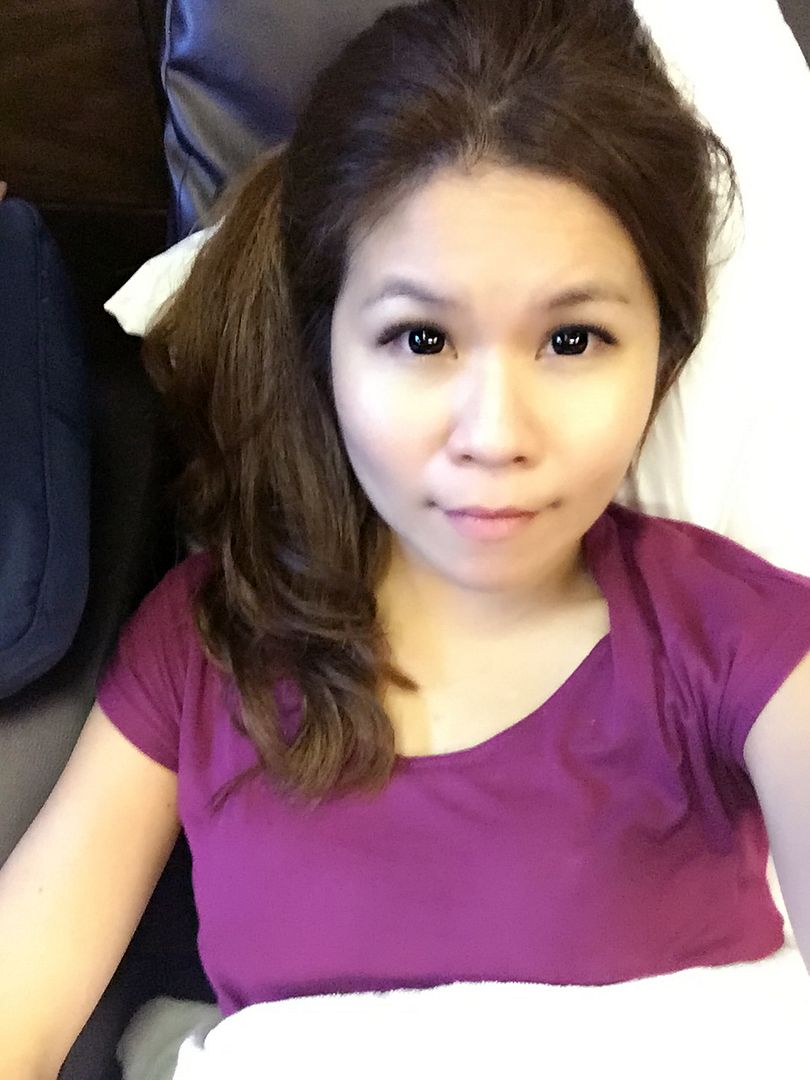 Walked back to hotel area and the 4 of us went for foot and back massage!
Its just 250฿ ↝ S$9.75 for an hour. And me being a noob, the gals say I have to give them tips, or rather its better to give, so the tips is depending on how good i feel my masseur is. I gave her a tip of 100฿ ↝ S$3.90 which they say is a lot already. No wonder she is so happy.
I won't say the massage is very good, just that after 2 days of walking, its really nice to have someone to massage your feet, thighs, and back.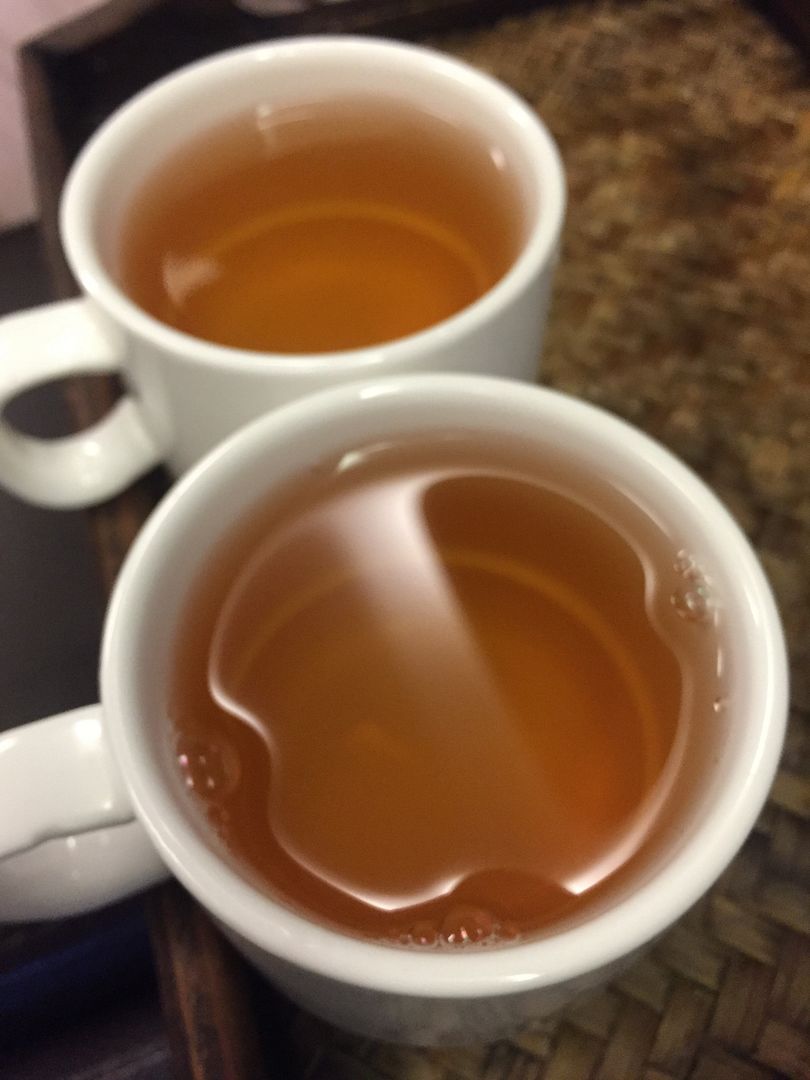 Not sure what kind of tea they served us after the massage.
So its back to the hotel for another day of adventure the next day!