Back home... :(
Touched down & head to bed immediately. Woke up real early and felt really SAD & DREADFUL.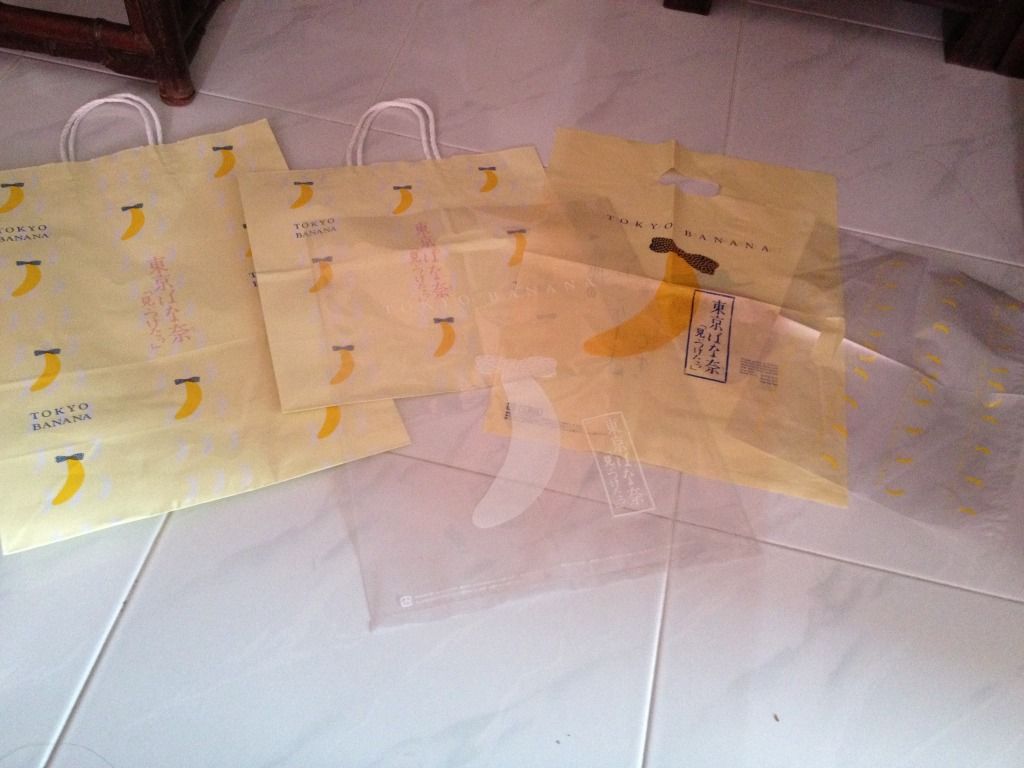 All the Tokyo Bananas plastic & paper bags because I bought quite a few boxes.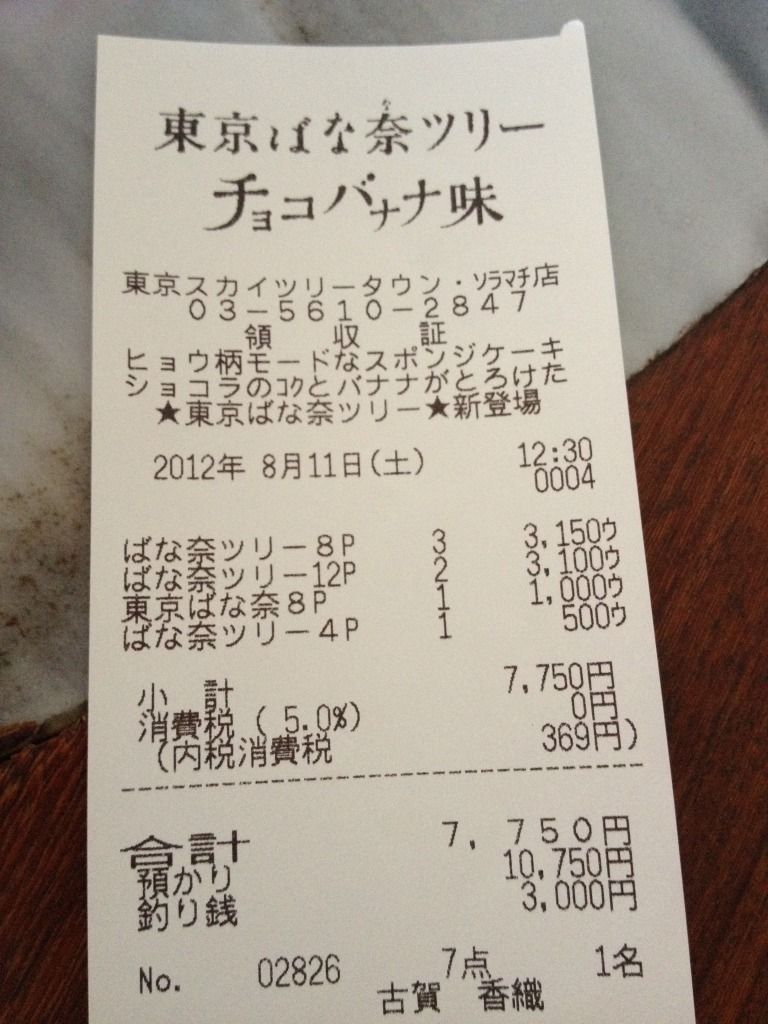 Y$7750 SGD$123.23 for Tokyo Bananas o.O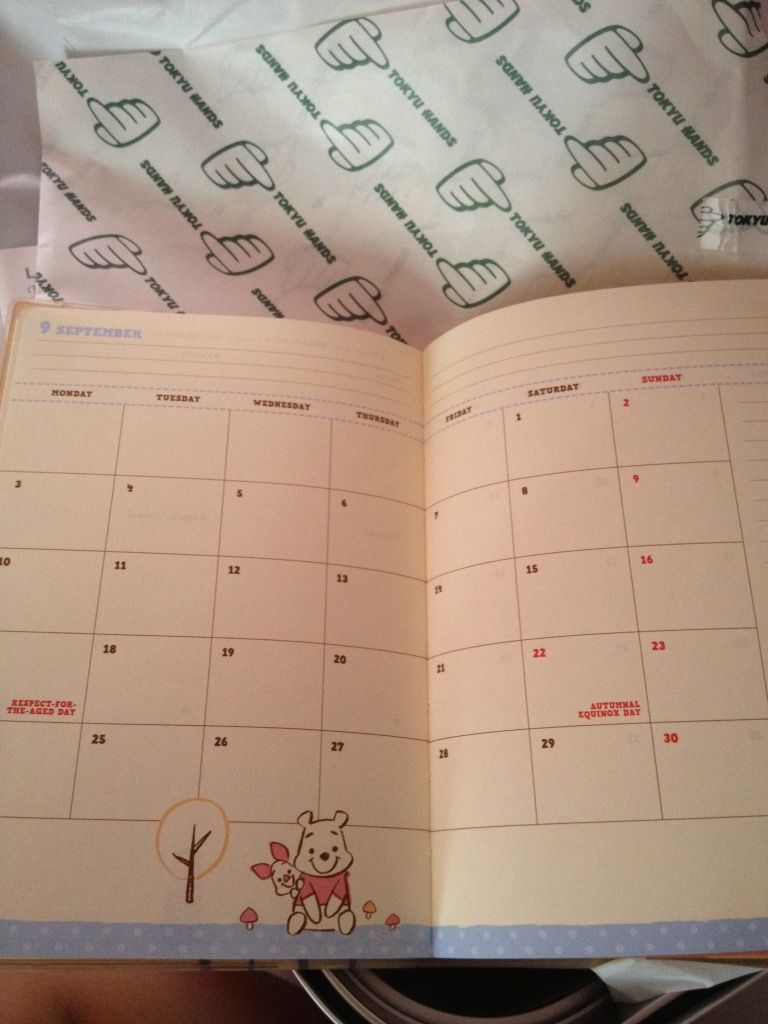 I am very happy because I bought a Pooh Organiser for 2013 and it starts in September 2012! So, I have started using very faithfully! Every box is filled up fully, and I am proud of it. HEHE :P
Y$1260 SGD$20.03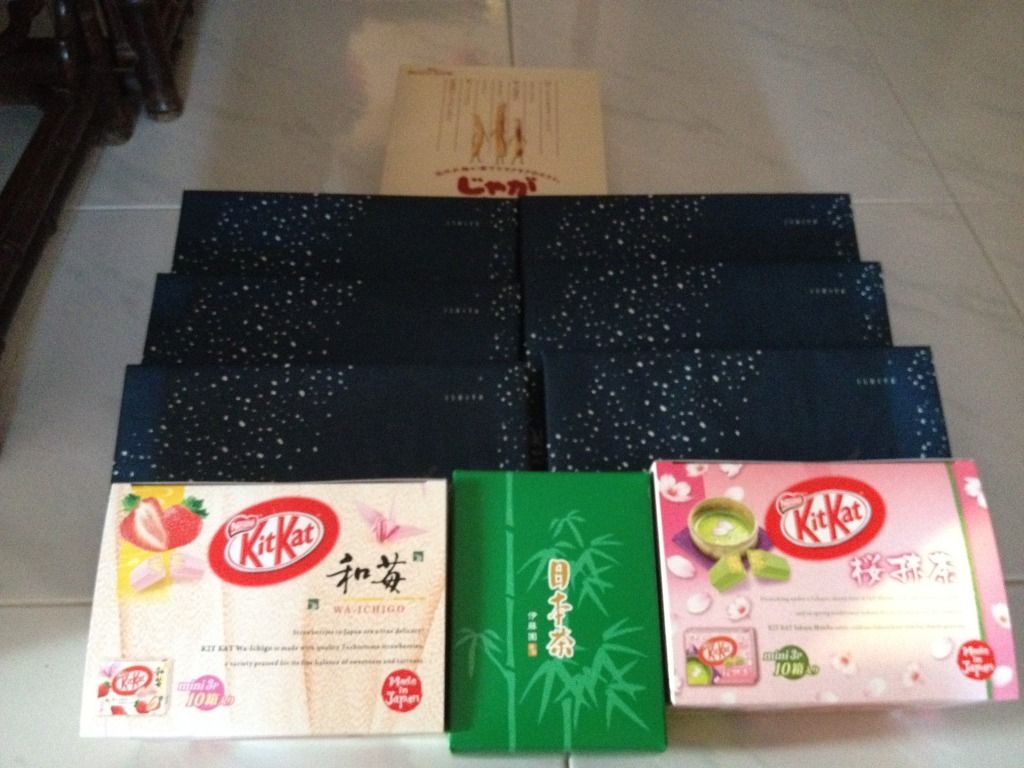 All these are what I have bought at Narita airport! I .... spent all my cash there!
Ranging from Potato sticks snacks, Bai Se Lian Ren, Kit Kats, Green Tea!
Spent Y$6348 SGD$100.94 on Bai Se Lian Ren.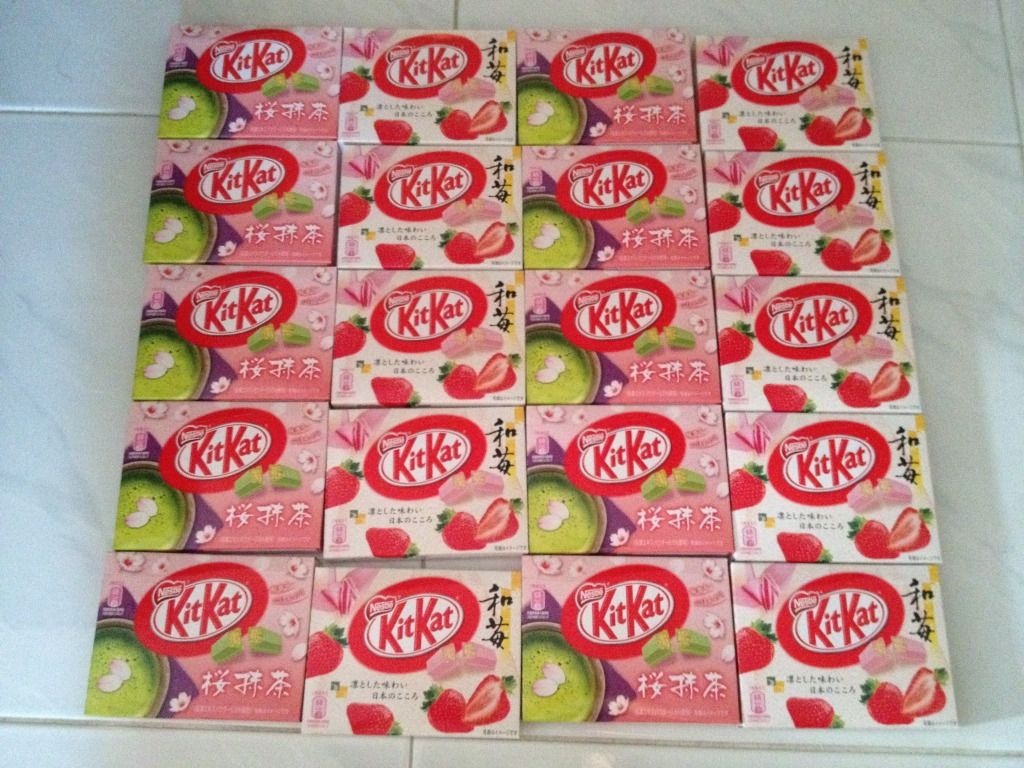 KitKats!!! To give to friends & family, kept 2 each for myself and I have not eat them yet! How to resist right? But I managed to :D
All these for Y$3000 SGD$47.70
All packed, and ready to be given out to friends & loved ones! <3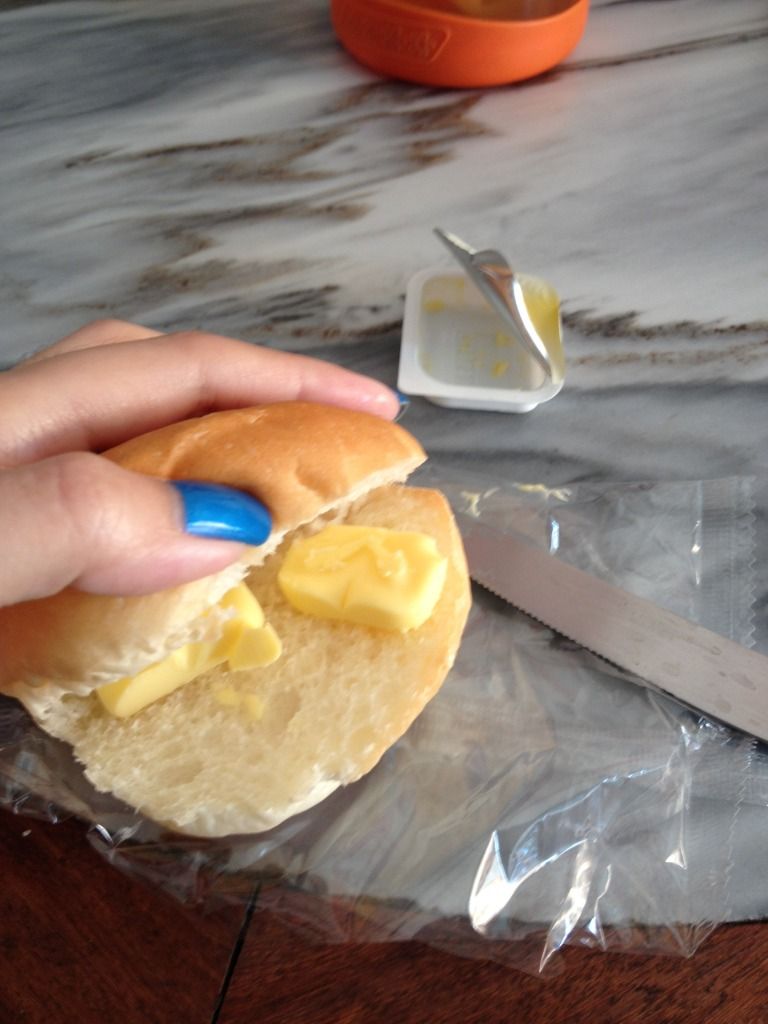 Bun I kope from ANA :D & I ate it for breakfast! :,(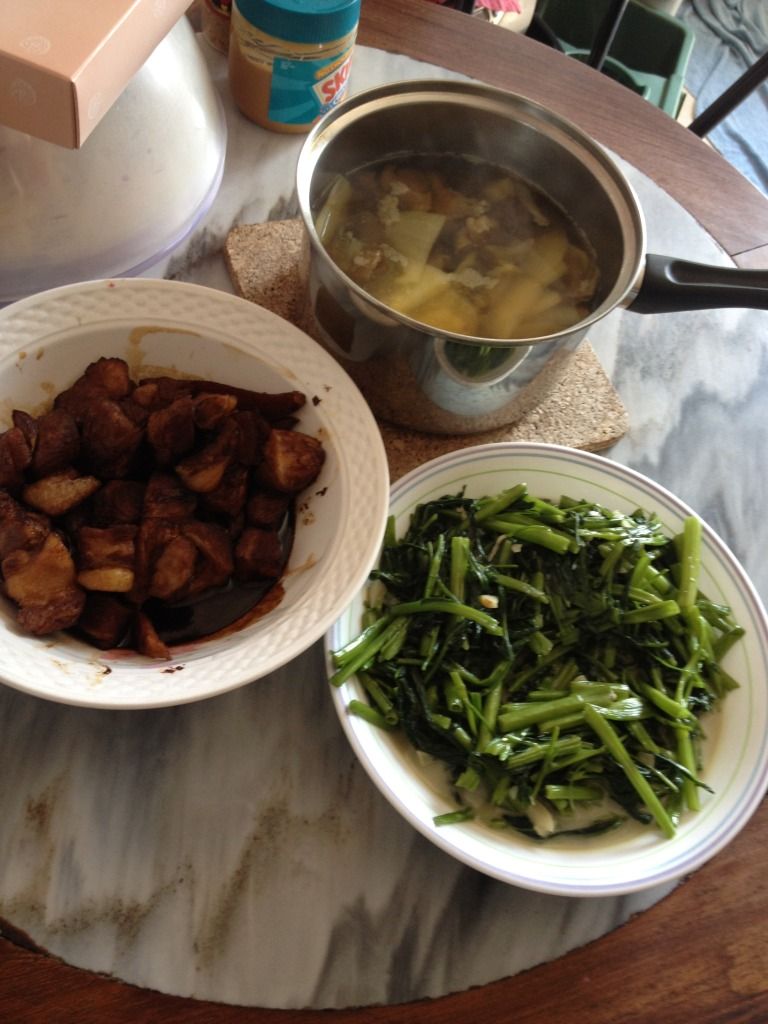 And then... back to normal Singapore food. :( No more awesome Japanese goody goody food.
Thank you Japan for everything good & beautiful.
Thank you Koishii for making my dream come true, for being my map/GPS, researcher, carrying my shopping bags & everything & taking care of me.
Thank you B for making my dream come true.
Thank you ANA for bringing me to & from Tokyo, safely.
Thank you Sunroute Shinjuku Hotel for being such a wonderful, friendliest, cleanest, safest hotel.
And please stay safe Japan. I will be back :D